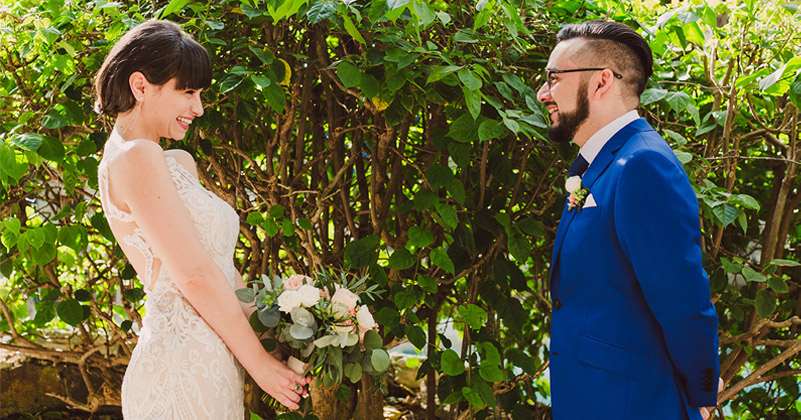 Happy Love at Hacienda San José Cholul 🌼 Mariya & Diego
Mariya & Diego chose the enigmatic lands of the state of Yucatan to celebrate their marriage celebration and their happy love. Being a place where the weather is always hot and humid, it was the perfect setting to live experiences they will never forget.
Yucatan offers historic event venues to celebrate happiness and love. An example of these places is the Haciendas that remind us of the history, culture, and traditions of our Mayan ancestors while incorporating all the necessary amenities for a majestic event.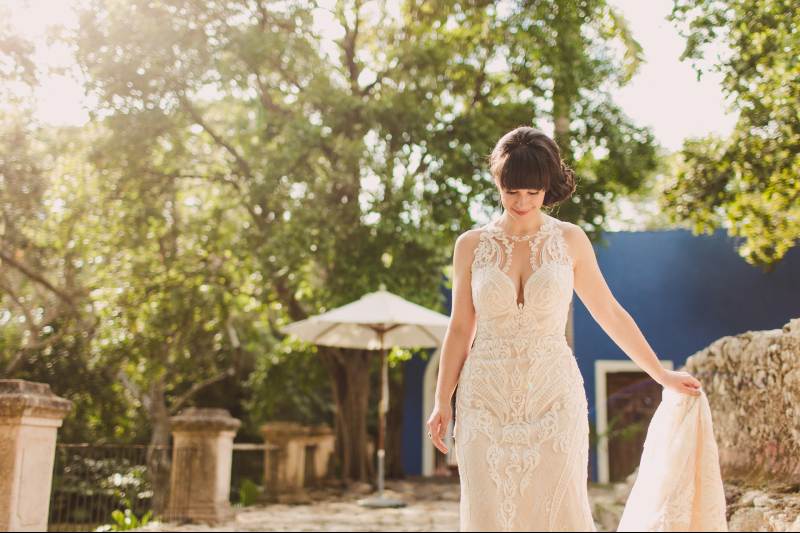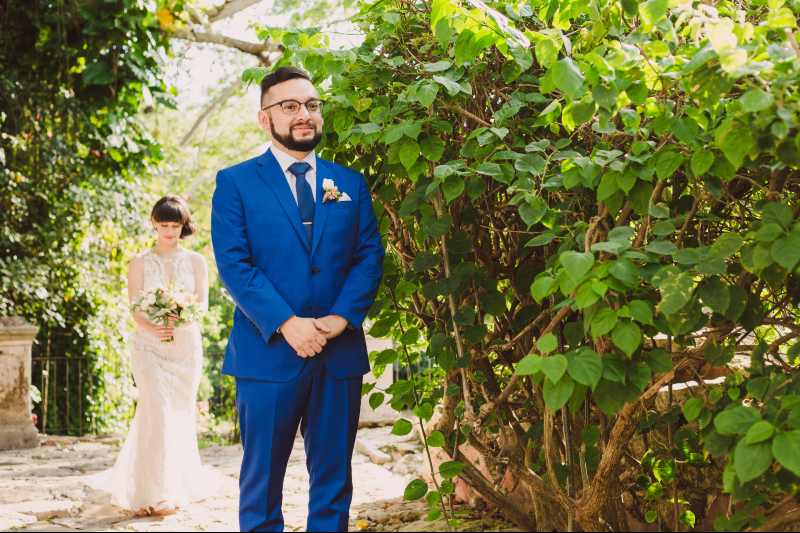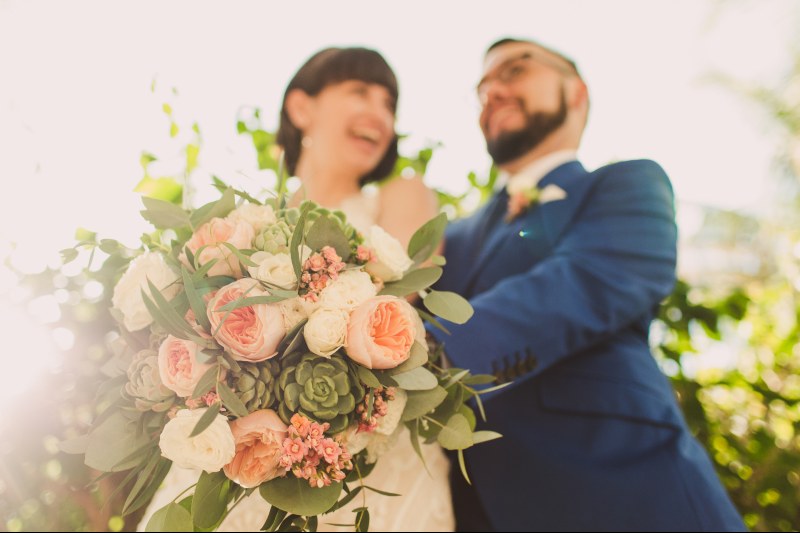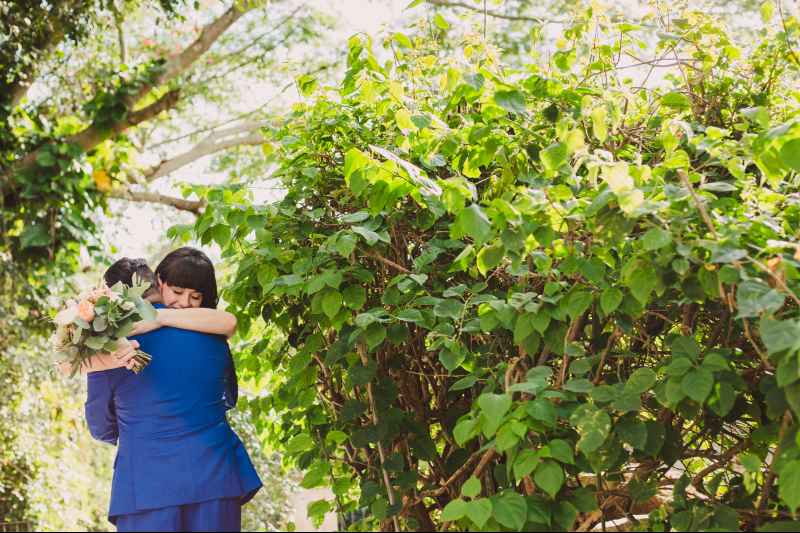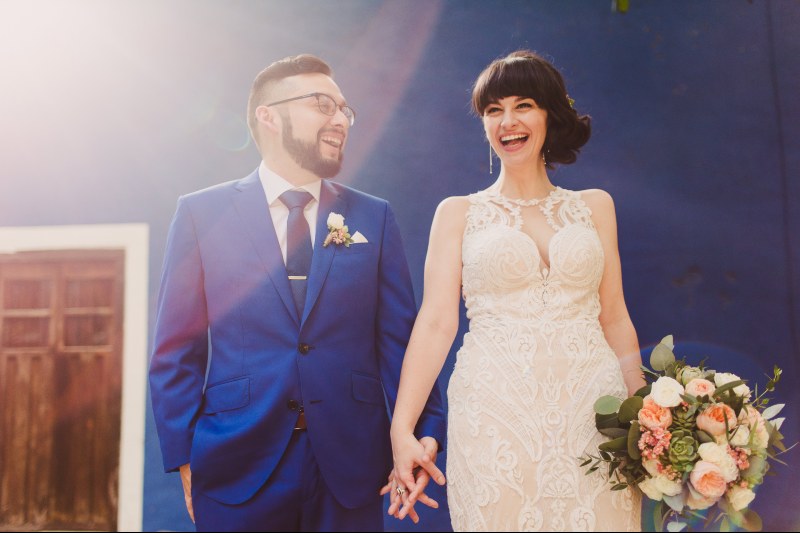 Happy love in hacienda
Since the arrival of the bride and groom to the Hacienda San Jose Cholul Yucatan where their wedding would take place, everyone felt the love that both of them irradiated. The place was very large and impressed all the family members who accompanied Mariya & Diego. Even though their wedding was taking place in November, the weather was in their favor so that the wedding would go perfectly. 
Mariya & Diego arranged themselves in separate rooms. Mariya started to makeup very early in the morning, and this time she chose a natural look, with a cat eyeliner to enhance her beautiful eyes. The joy that overflowed is indescribable and that emotion was captured in all the pictures taken of that moment.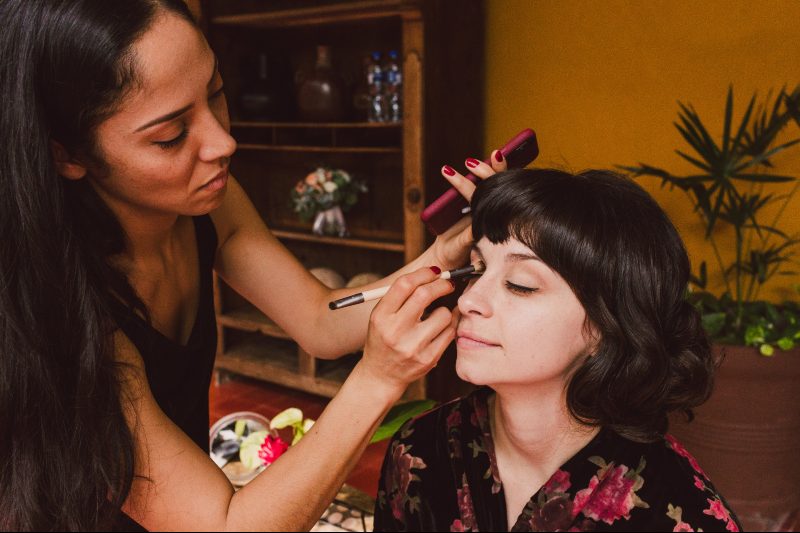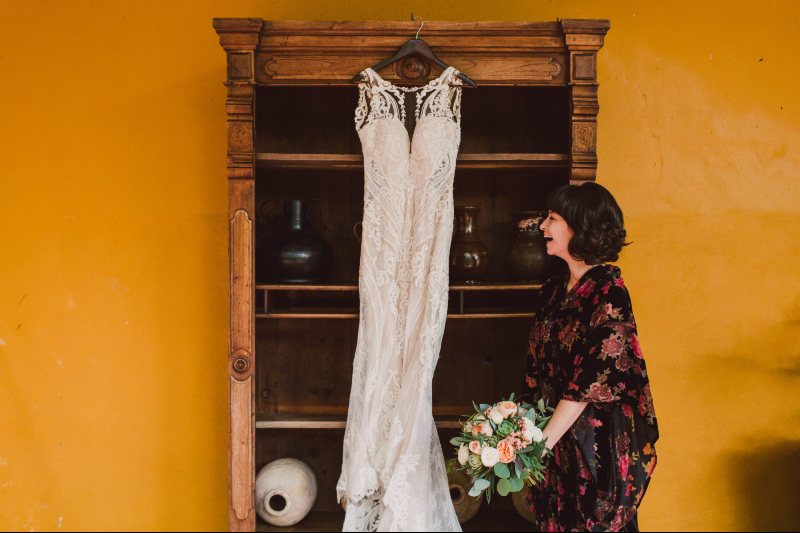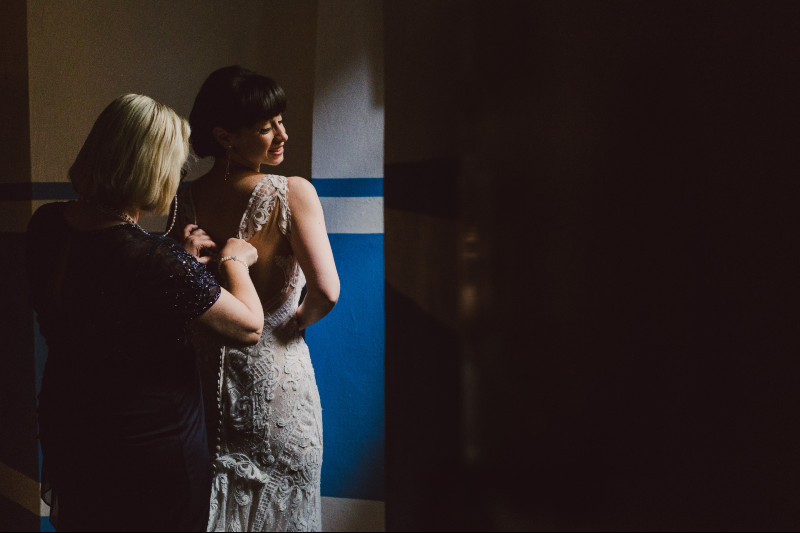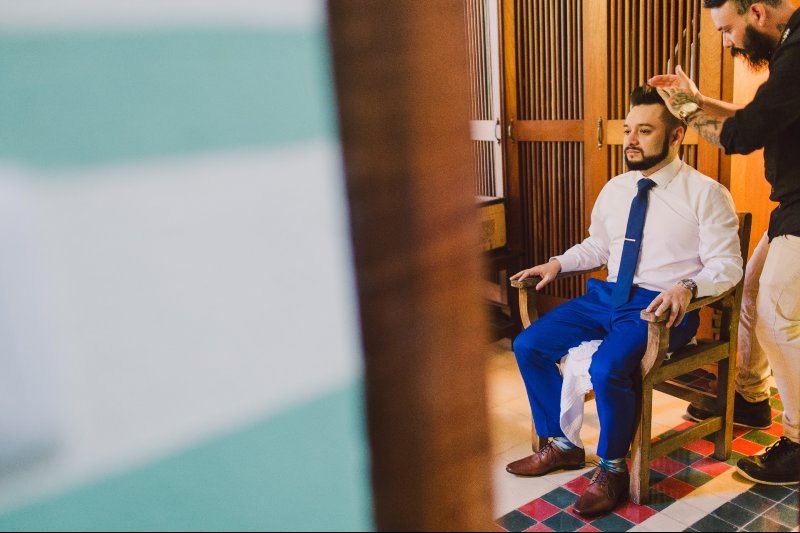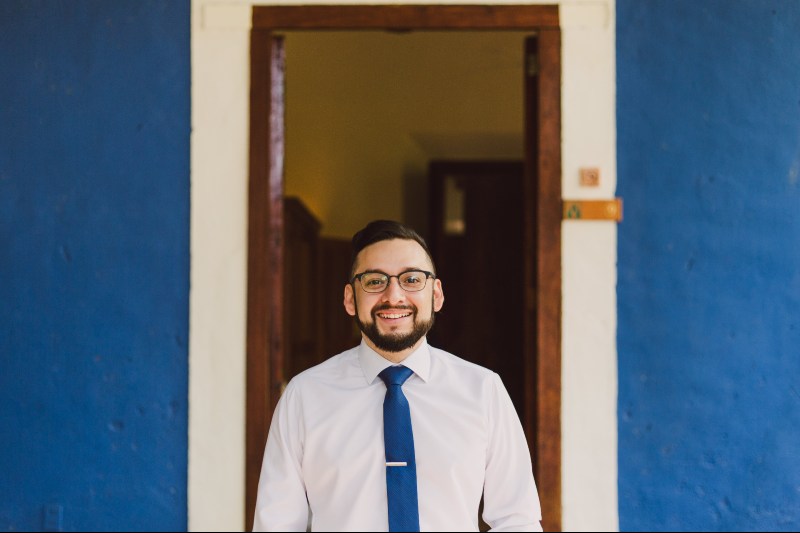 As a eternal love symbol, her mother helped her get dressed. Mariya wore a spectacular off-white wedding dress, fitted with a mermaid cut. On the back, she had a transparent mesh that gave her a romantic touch. To complement her look, her dress had lace details that combined perfectly with her positive attitude. 
For his part, Diego chose a full navy blue suit that gave him an elegant presence for the entire ceremony. There is no doubt that they both looked spectacular, and the joy they reflected in the photographs was spectacular. 
Happy love couple
One of the desires that some women have to realize is to marry in holy matrimony. Since Diego & Mariya met they knew they were destined to be each other's complement, so Diego didn't hesitate for a second to know and decide that he wanted to propose to Mariya.
We are sure that since they got engaged, the process of planning the wedding and making decisions was a bit tiring, but everything was worth it at the end. Sooner than later Mariya & Diego were about to commit themselves in soul and body for life.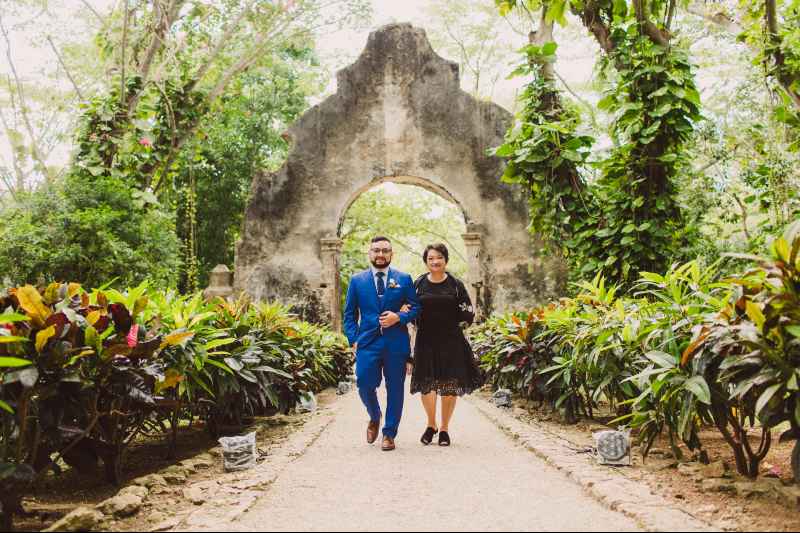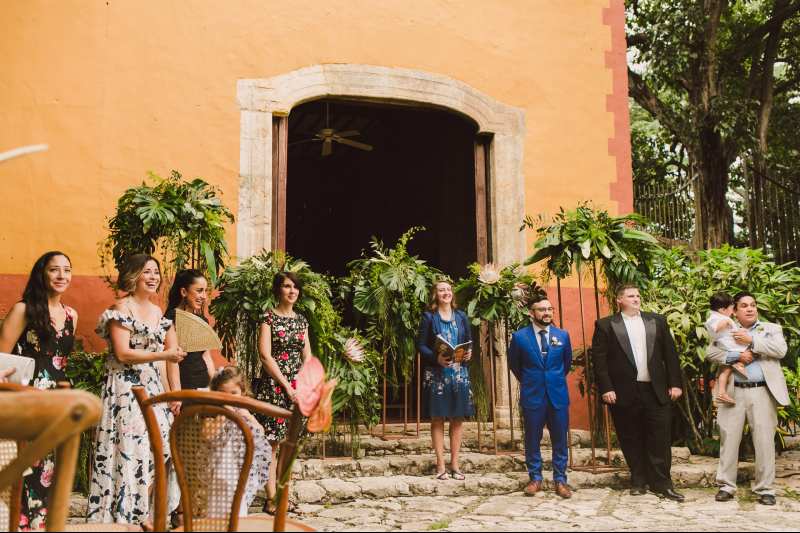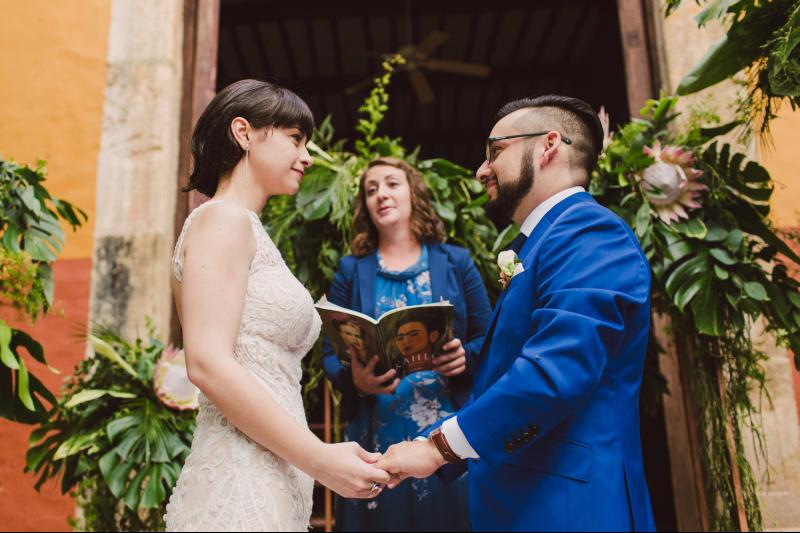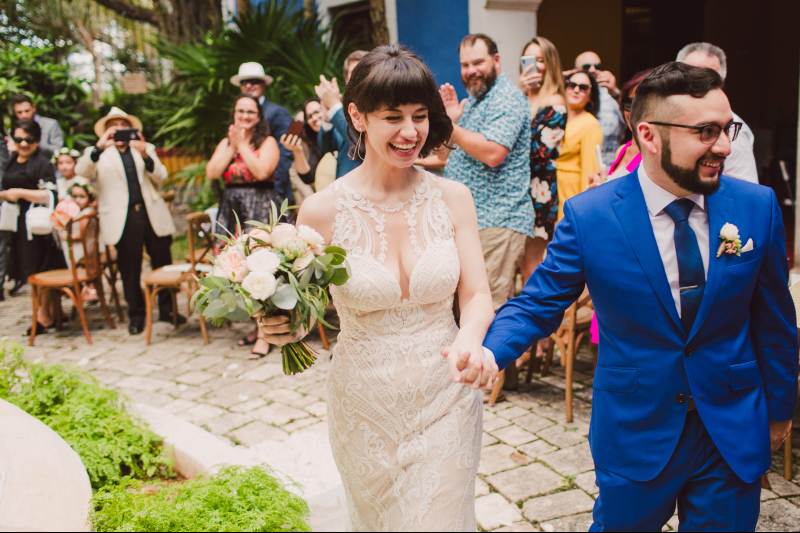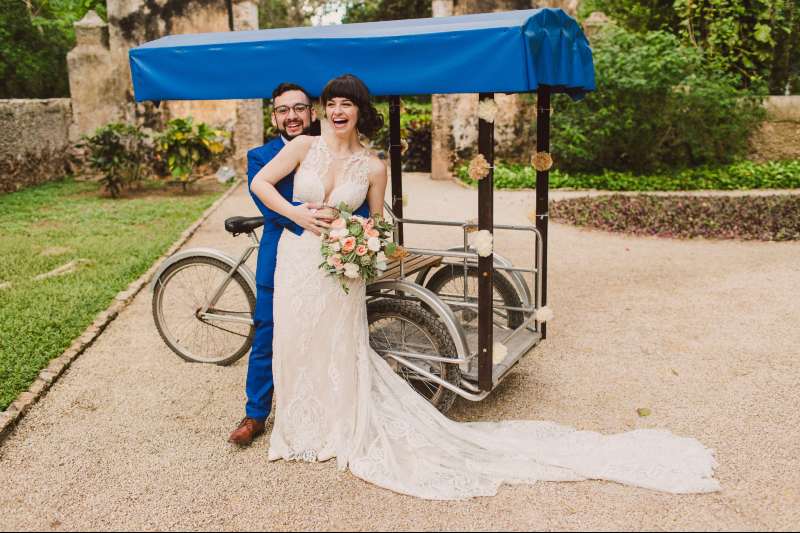 Something that left us all captivated was Mariya & Diego's wedding ceremony because it was out of the traditional. It was a very emotional moment but they remained relaxed and enjoyed their civil wedding to the fullest. Instead of tears, laughter was the protagonist of this great special day.
Happy love photos: the details
One of the most important points when planning a wedding is choosing the details that will be seen throughout that big special day. Mariya & Diego decided to have a wood style wedding, including beautiful succulents and colors in orange tones, which gave the banquet a touch of elegance and romanticism.
The Mexican details couldn't be missed, so to give it that touch of color, the newlyweds gave their guests tequila so they could taste the Mexican flavor.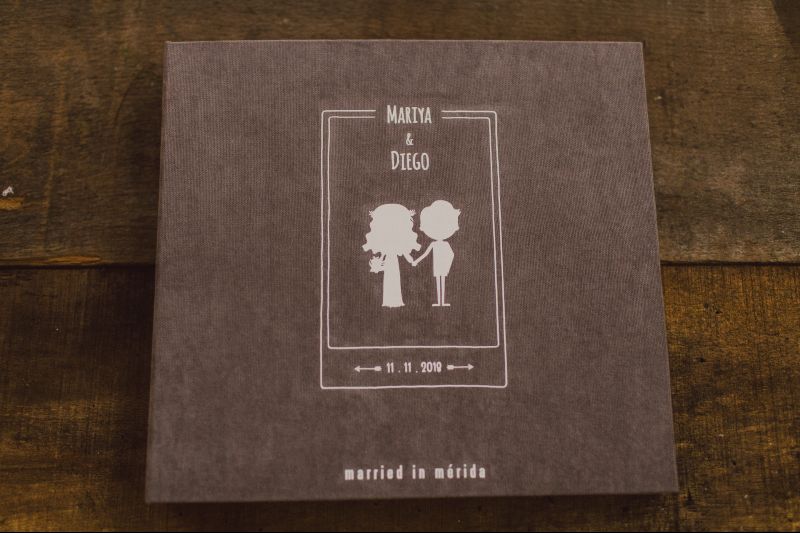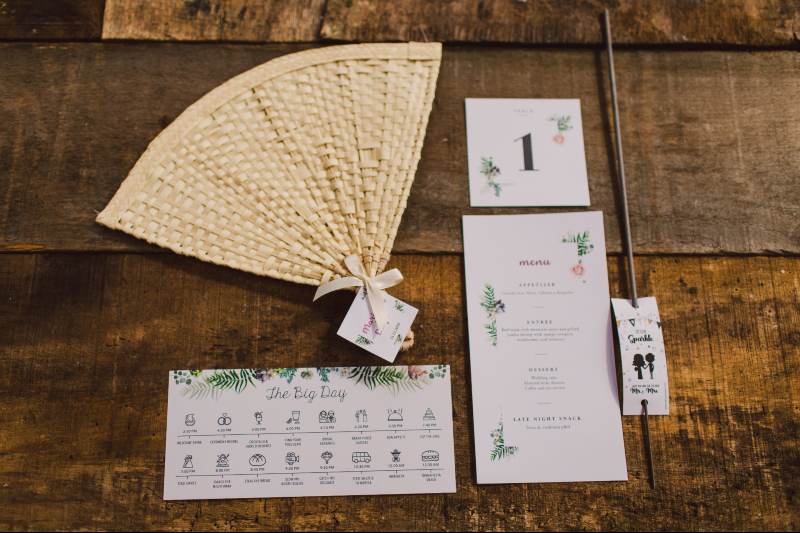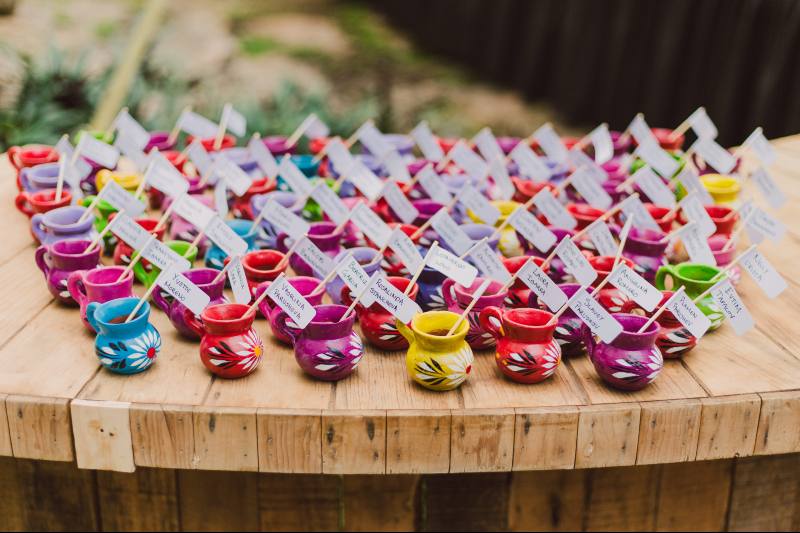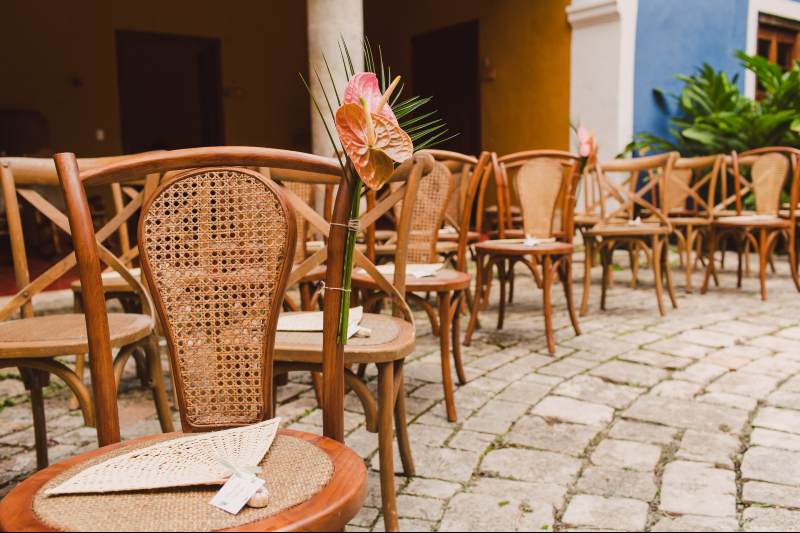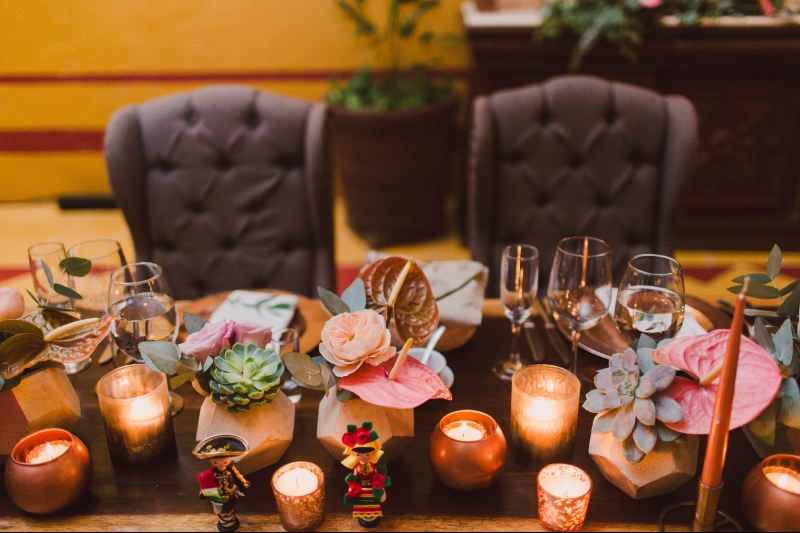 All the elements present in this wedding were chosen in detail, from the centerpieces with geometric figures for a minimalist touch, to the wooden tables, the tall candles that gave the banquet dimension and of course the led lights that shone in the moonlight. 
The guests were definitely enchanted by all those original details, we are very happy to witness the love that Mariya & Diego swore to each other. 
Do you want to know more about TIPS for your wedding in Yucatan? We are YUCATANLOVE, Wedding Planners in Mérida, ask us.
Photo credits: @anielafotografia