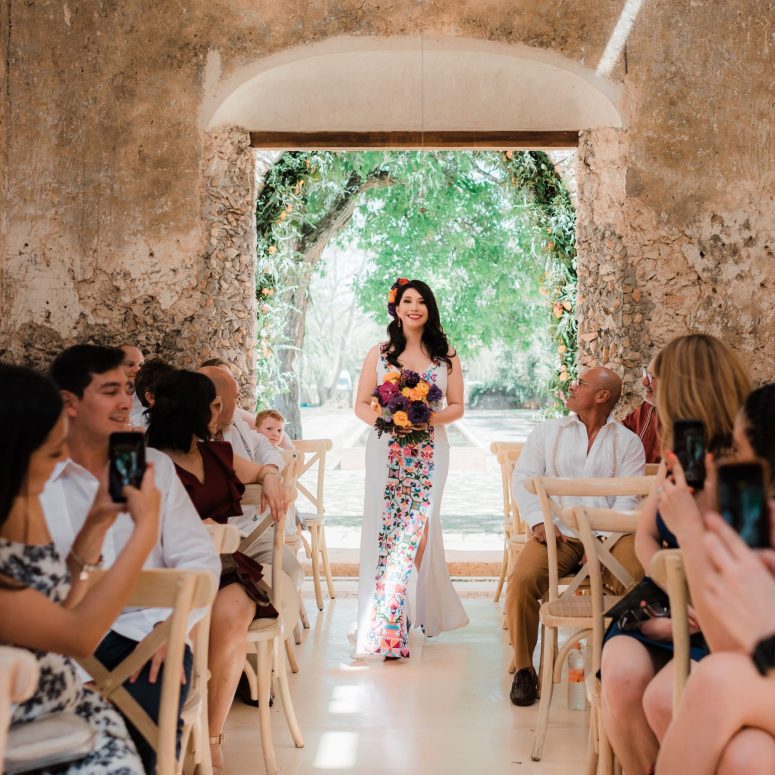 Real couples, real weddings
Be part of the most beautiful and unique weddings in Merida, through experiences and visual tours of each one of them. Be inspired by the details that made them special and fall in love with Yucatan as the perfect destination for your wedding.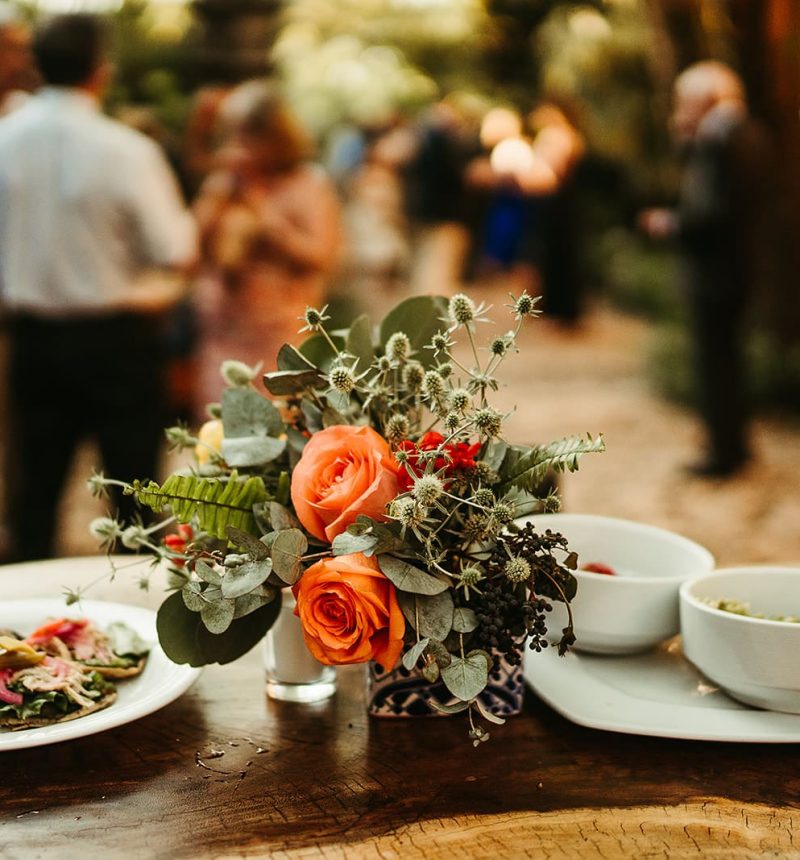 The location you were looking for to celebrate your destination wedding in Mérida
The details of every hacienda, beach, and cenote wedding have a common factor that makes them all spectacular: the locations, ambiance, and scenery that Yucatan has to make your wedding a memorable day.
Fall in love with this stunning oasis of luxury and comfort surrounded by a lush Mayan jungle, celebrate your wedding at Hacienda Sac Chich! Take a look at the incredible weddings that this great venue has hosted.
If you are looking for a sophisticated place full of history, the Hacienda Tekik de Regil is the one for you. Let its beautiful construction transport you to the Yucatecan colonial era and enjoy a great event in this place with a capacity for up to 1500 people. Wonderful, don't you think?
Just a few minutes away from one of the seven wonders of the modern world, Hacienda San Jose Cholul will envelop you in the charm of its arched pathways with flowers that welcome you… Discover them!
If there is a place that combines luxury and tradition, its definitely Hacienda Tamchen. Get to know the best of this location and fall in love with its gardens, and main house that will make your wedding an extraordinary moment.
A hacienda that gives a not to the old times but with the flow of modernity… Discover more of what Hacienda Chichi Suarez has to offer for your big day and start dreaming of your destination wedding.
Do you know the majesty of cenote weddings? Discover the beauty of this cenote in the Yucatan Peninsula where you can celebrate your union with all the Mayan spirituality.
If you want to enjoy the best of the Mexican Caribbean, Holbox Island is for you. Let yourself be surprised by its beaches worthy of an intimate and romantic wedding like the one you want to plan. A captivating location overlooking the sea.
In the middle of the Mayan jungle is Chable Resort, an hotel and hacienda that offers an impressive contrast between the natural and the magnificence of luxury.
Can you imagine celebrating your wedding in one of the cultural heritages of Yucatan? Hacienda Santa Cruz will give you the opportunity to have a wedding in its spectacular gardens and green spaces full of cultural charm.
A location capable of making you travel back in time. Meet this hacienda and let yourself fall in love with the best of Yucatecan culture thanks to its construction surrounded by a natural landscape that will make your wedding a special moment.
Discover the elegance and natural beauty that Hacienda Temozon Sur has for you. A venue that contemplates the best of luxury architecture with the Yucatecan tradition of the colonial era. Undoubtedly a location made for a wedding like yours.
Let yourself be captivated by this beautiful place where history converges with modernity. Hacienda Dzibikak will offer you a balance between the splendor of the past and the beauty of the modern world.
Located in an ancient Mayan territory, this incredible venue offers gardens and corners with history and culture. Hacienda Itzincab Camara, not only stands out for its beauty but also for the amenities it offers for your destination wedding.
Located in Conkal, in the state of Yucatan, Hacienda San Diego Cutz has hosted beautiful destination weddings for couples from all over the world who have fallen in love with its gardens and spaces.
Undoubtedly, one of the most versatile and capable of transforming to the vision of couples from all over the world. Discover its incredible spaces such as cenotes and incredible gardens… A Mayan paradise!
Enjoy a wedding in the midst of the natural beauty that Hacienda Uayamon has to offer. A modern construction that preserves the best of Yucatecan culture will make your event a day that will keep in your memories forever.
Discover this Yucatecan mansion ideal for an intimate wedding in Merida. Its French style will captivate you and will give your wedding a romantic atmosphere with its 19th century architecture. Fall in love with this mansion in Merida!
This Caribbean oasis will surprise you with a completely private villa to make your wedding a moment just for you and your loved ones. Discover the best of Villa Grace in Cozumel and enjoy the luxury and the sea breeze in one.
Discover the magic of your beach wedding where the sunsets are painted in unique colors and create the perfect atmosphere to celebrate the love and romance of a destination beach wedding.
Celebrate your destination wedding on one of the largest islands in the Mexican Caribbean. Cozumel Island is a paradise endowed with great natural wealth and spectacular beaches, and spaces to make your wedding an unforgettable event.
Discover Hacienda Suytunchen and dare to live an unforgettable experience in a location like this. Fall in love with its ample gardens and large trees that make this place its main attraction.
Visit the Hacienda Texan de Palomeque and let yourself be captivated by its traditional colonial style house. the colors of the main house will make you travel back in time and enjoy an unforgettable moment on your wedding day.
If we talk about Yucatecan history, Quinta Montes Molina is the main star. This location has witnessed multiple events of great magnitude, and your wedding can also be one of them. Let yourself be surprised by this European-style Quinta, and give your wedding a special touch.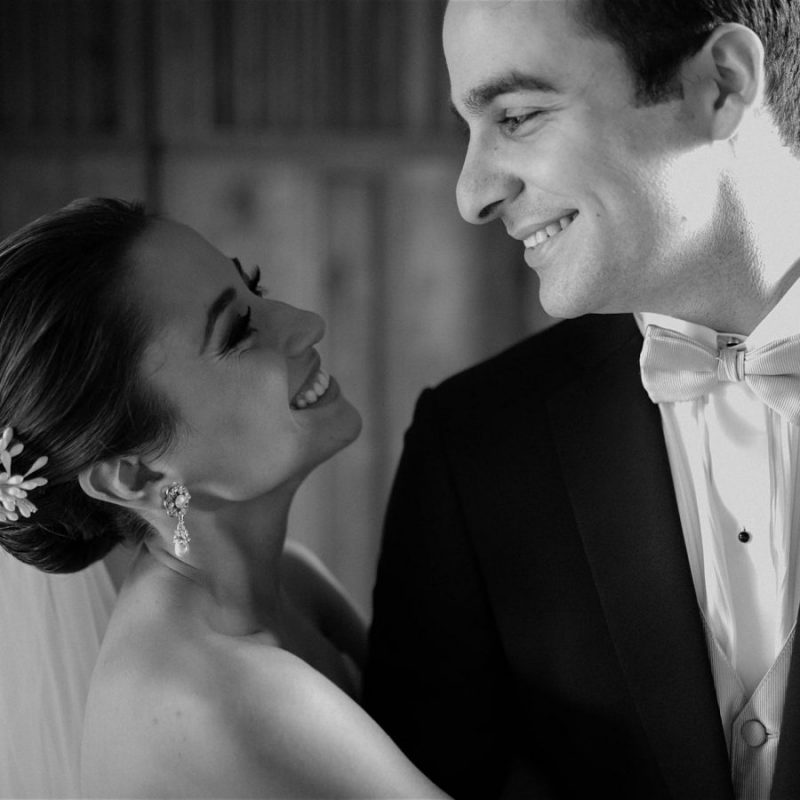 We love you to visit us, find out how we can help you organize your wedding, and discover more about our work.
If you have any idea or doubt, tell us about it! And let's start planning together YOUR WEDDING in Merida.