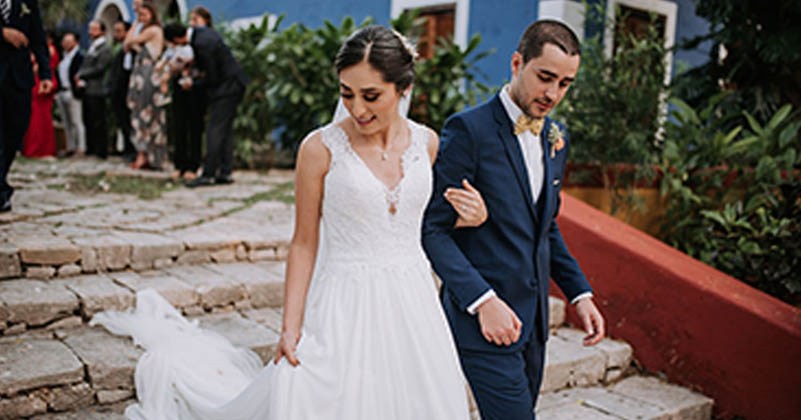 Wedding Ceremony at Hacienda San Jose Cholul 💒 Sheira & Maxime
The bride and groom decided to have a traditional religious wedding in the gardens of Hacienda San Jose Cholul. On that warm day, the trees and flowers gave the wedding a nostalgic touch and helped set the atmosphere for their special moment.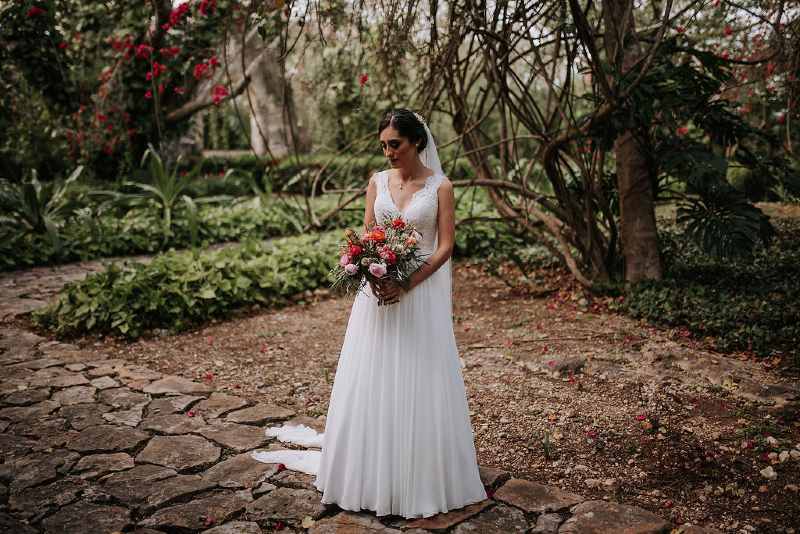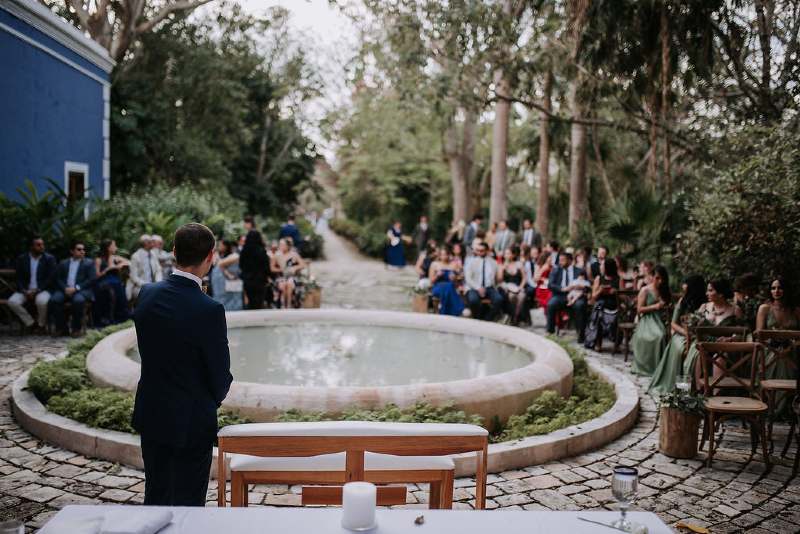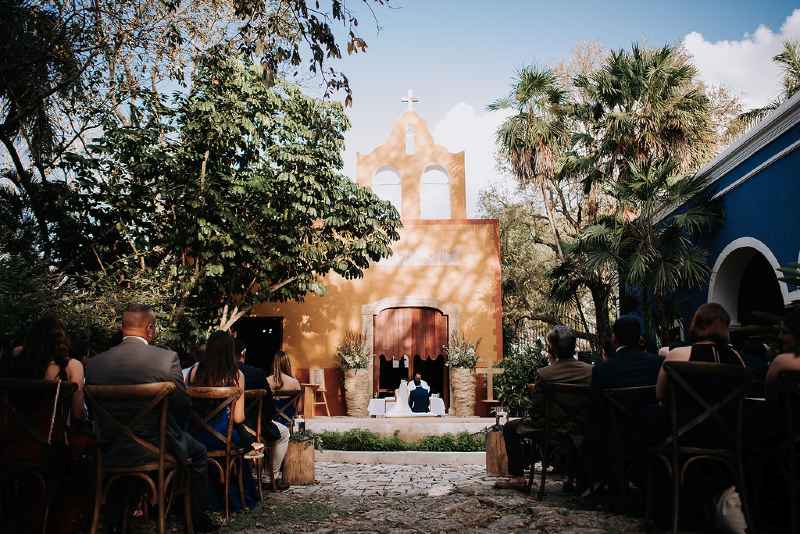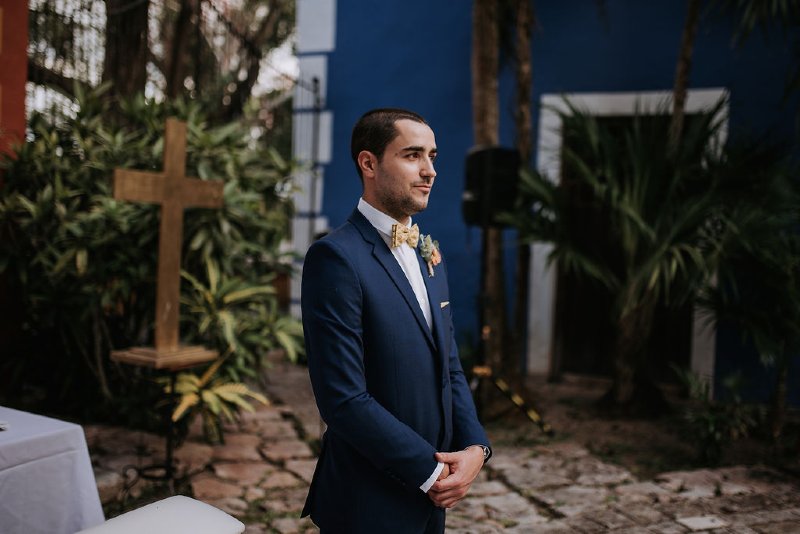 Religious ceremony at Hacienda de Yucatan
The guests waited impatiently in the area where the wedding would take place, each one prepared to witness this promise of love, a moment that was seconds away. 
The essence that emanated from the place was very welcoming for all the guests, the natural gardens of Hacienda San Jose Cholul combined perfectly with the Boho style of the furniture.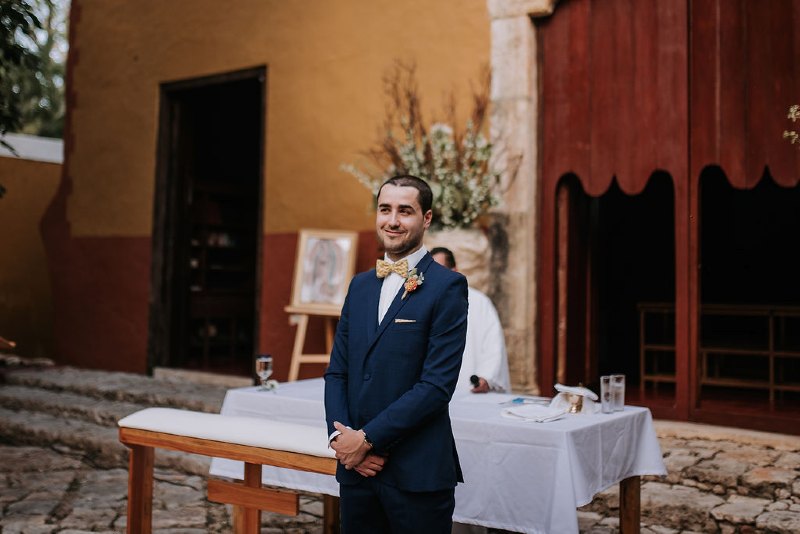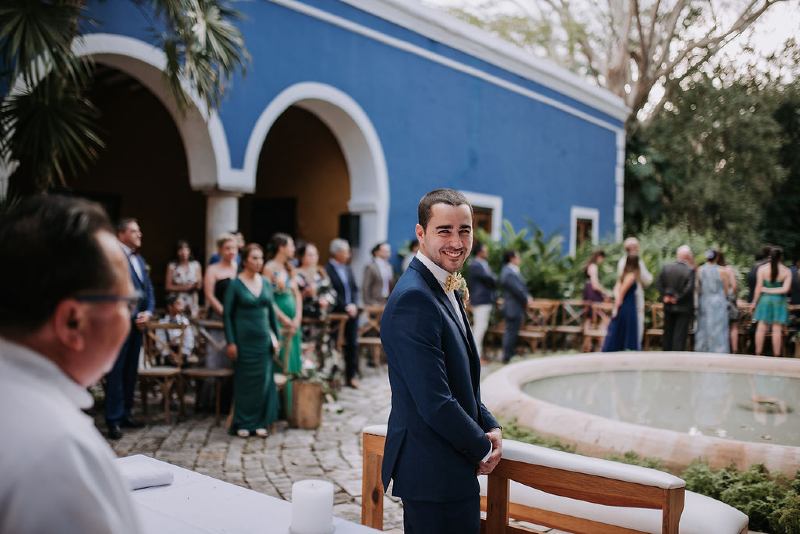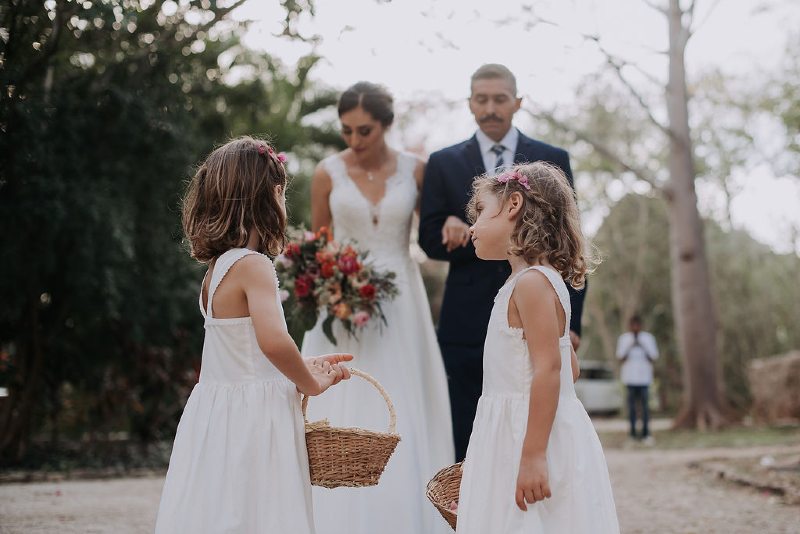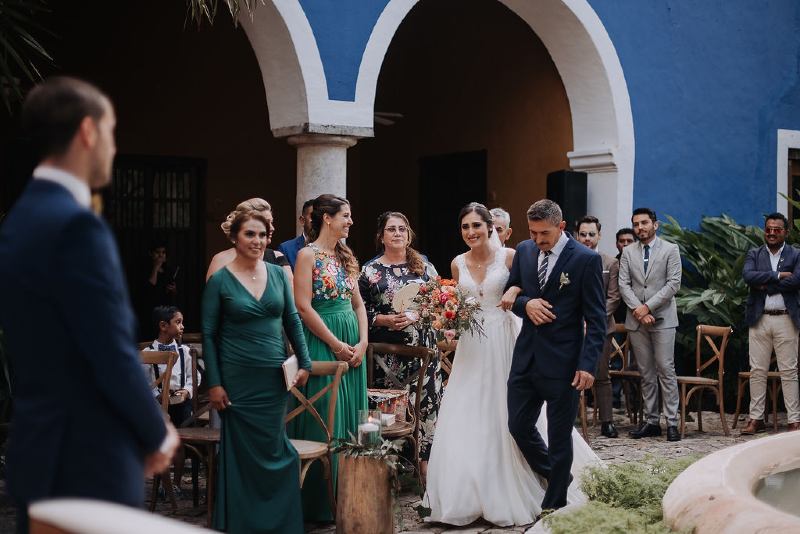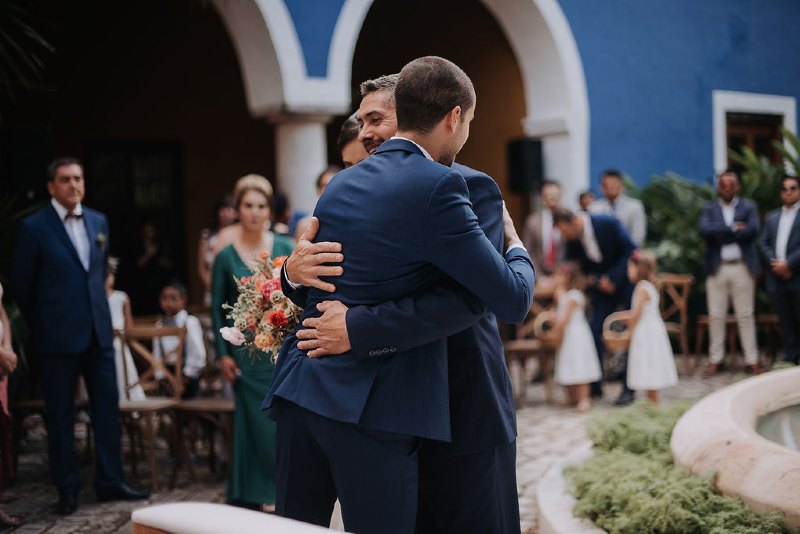 Sheira arrived on her father's arm, who proudly handed her over to Maxime's. That moment touched everyone present. And it wasn't to be less than expected that Maxime's face would light up when he saw his future wife arrive.
Everything was ready for this marriage to begin. Her bridesmaids were waiting anxiously at the entrance to the garden to see Sheira -who looked more than beautiful- pass by.
Promises of love
The ceremony had begun and there is no doubt that the sermon the father gave at the wedding was the most accurate words he could have said to Sheira & Maxime. The faces of the future spouses were filled with tears, they couldn't believe that they had overcome all the obstacles and that it had all been worthwhile.
While a chorus of violinists played some very romantic melodies, Maxime swore to Sheira to love and respect her for all eternity, to be with her in good times and bad; and of course to protect her from any situation.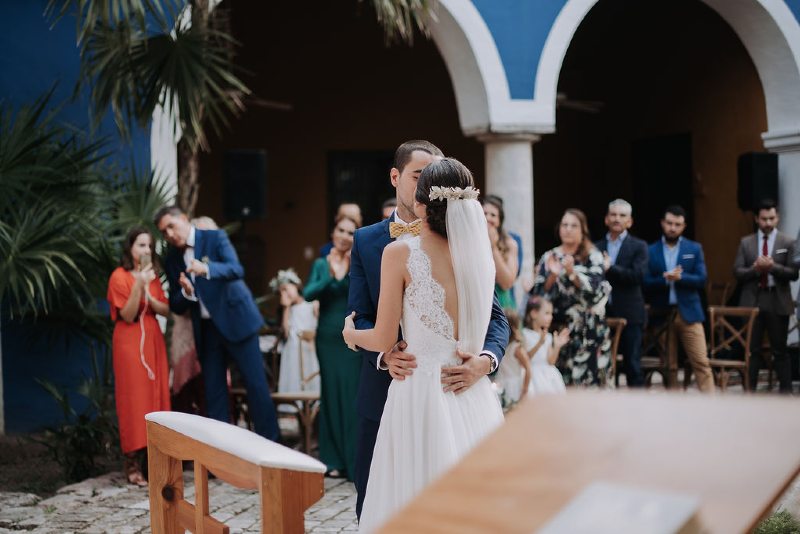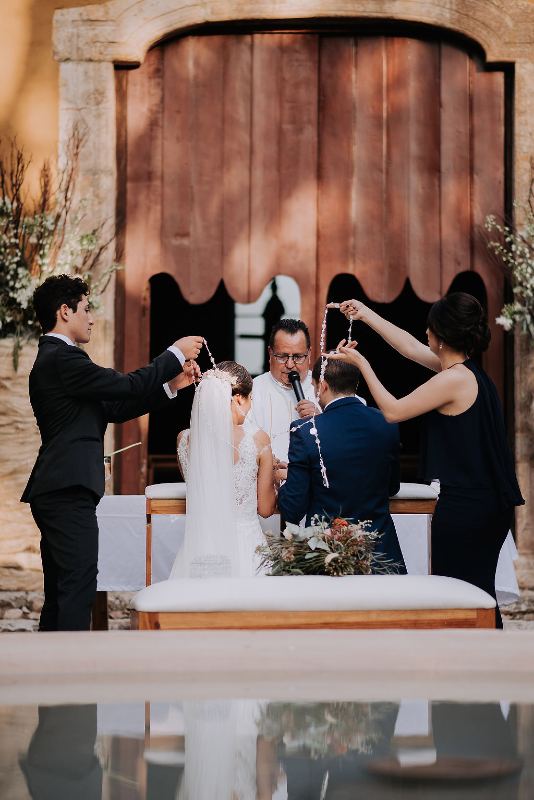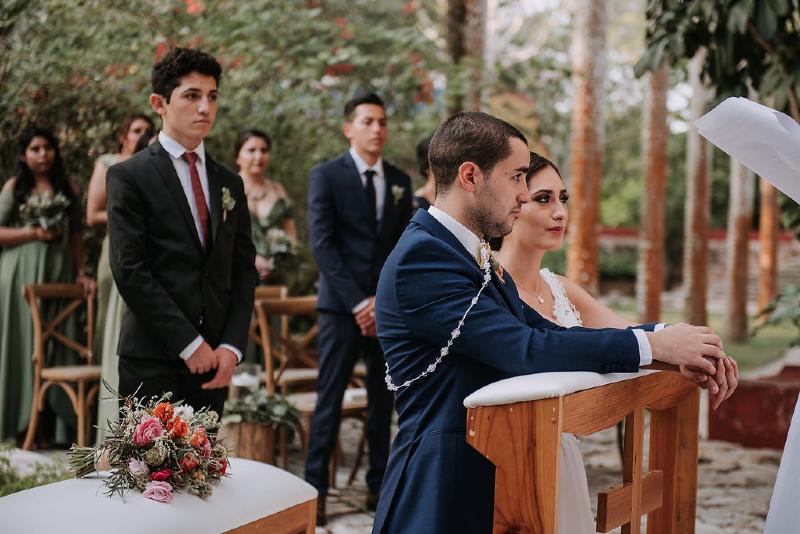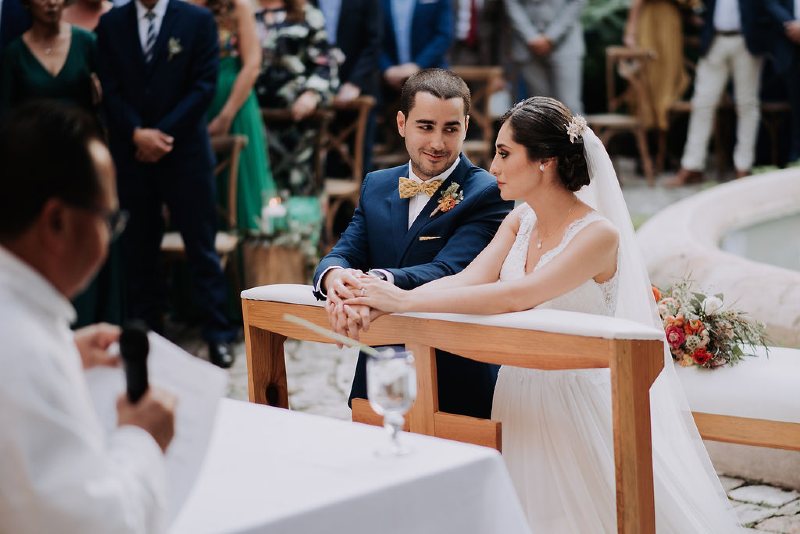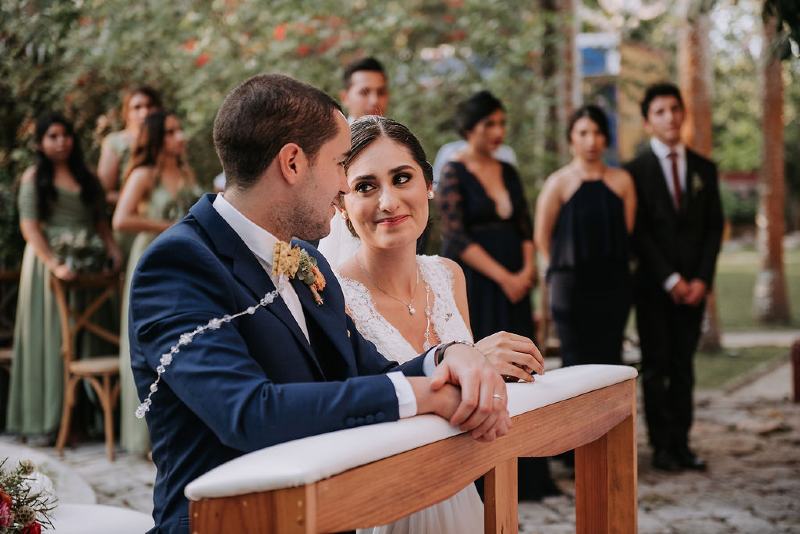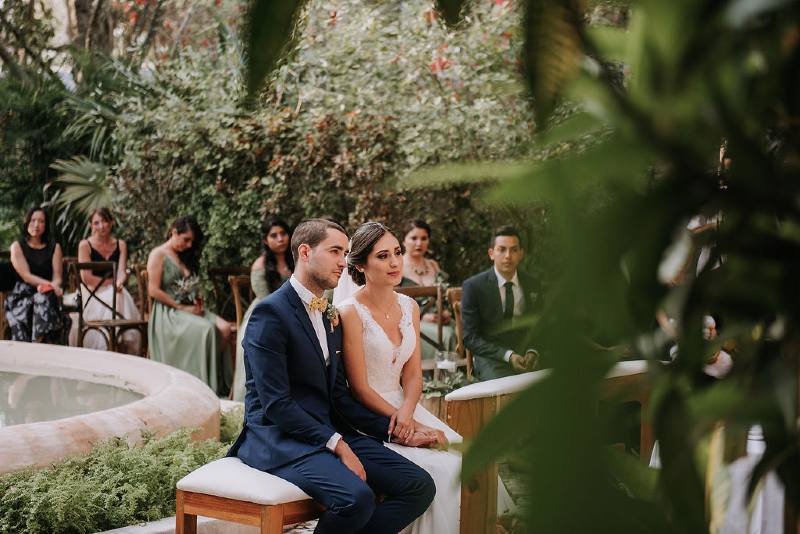 Tears weren't long in coming, they were the most sincere vows of love that could have been said. For all the guests, family and friends this moment was very emotional because they had seen how Sheira & Maxime's relationship reached one of the highest points of love, a goal that both had set out to achieve. 
"I declare you man and wife!"
Sheira & Maxime's wedding was a traditional religious wedding and everything went smoothly. But it wasn't all sentimentality, there were also moments of laughter that no one will ever forget.
All the way they both walked to get here had been absolutely worth it. Their story was just beginning and they still have many experiences to live together.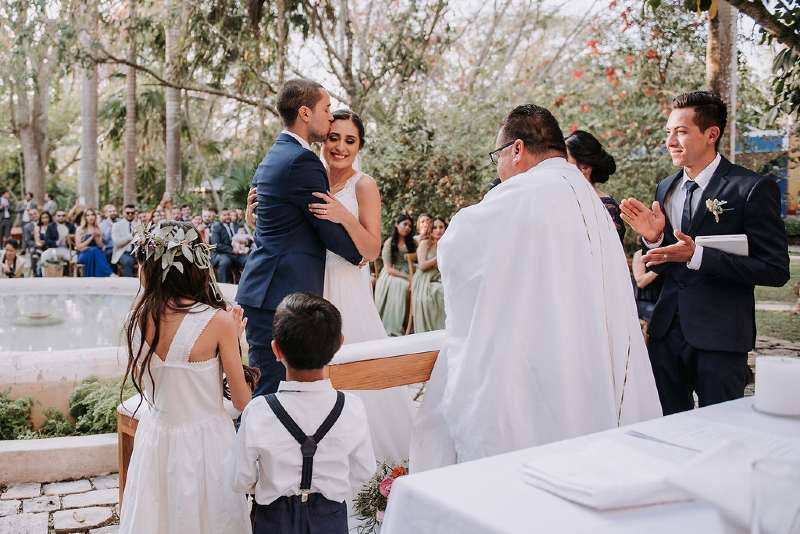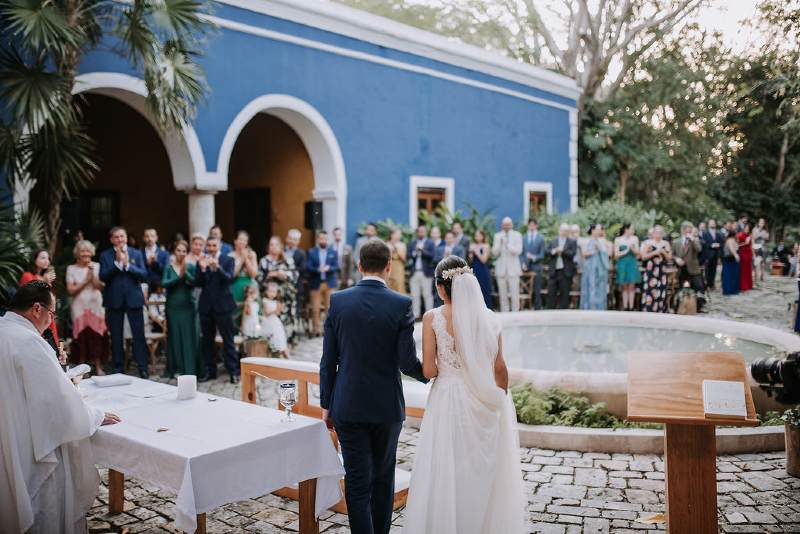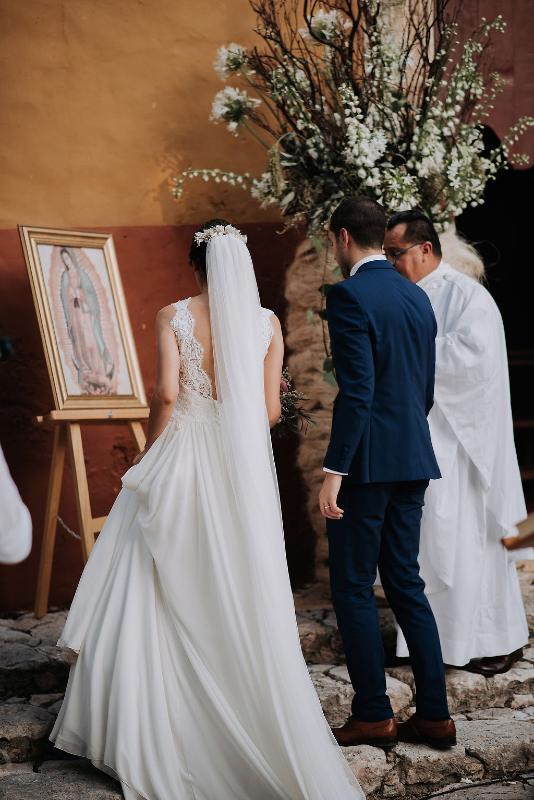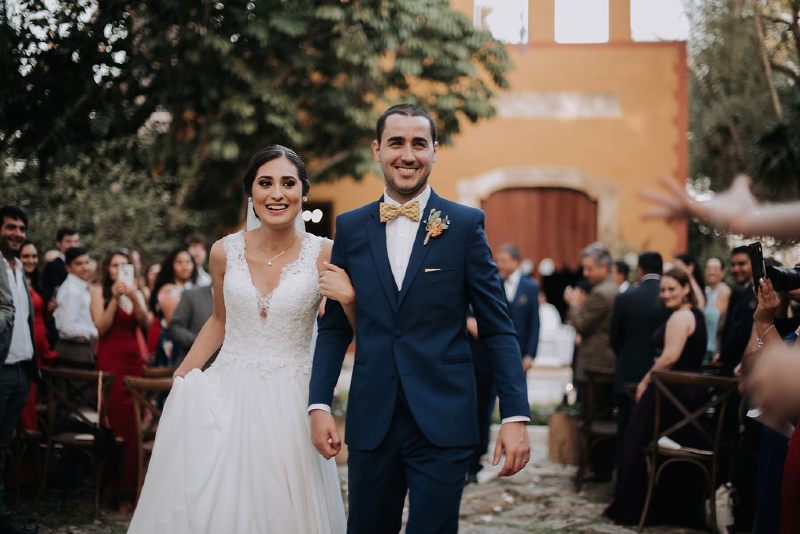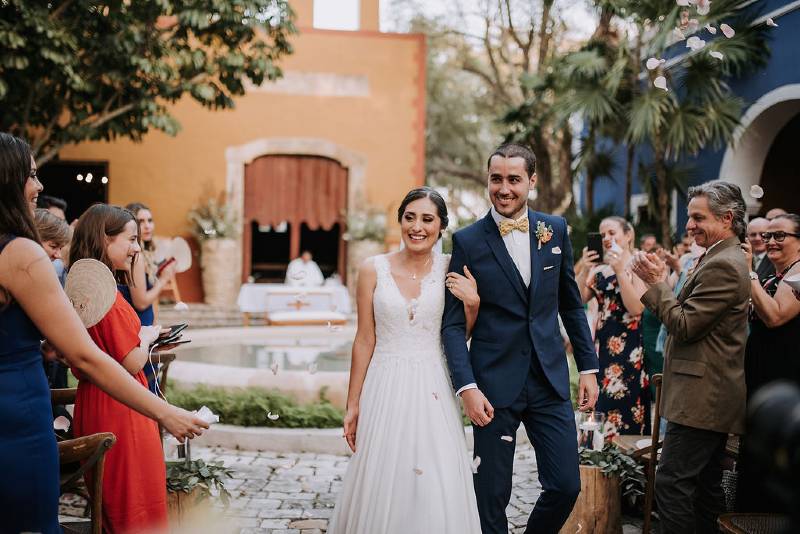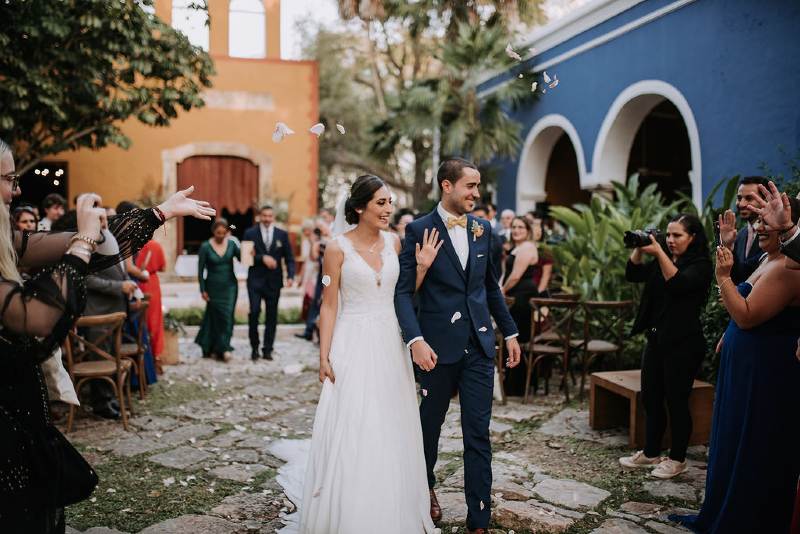 The main thing in any marriage event is happiness and on this occasion, everyone came together to celebrate a new stage of love for Sheira and Maxime. Definitively one more reason to be happy. 
And the long-awaited words came: "I declare you man and wife" No doubt they were magical words that Sheira & Maxime will never forget. 
Photo credits:  @amper.fotografia
Do you want to know more about TIPS for your wedding in Yucatan? We are YUCATANLOVE, Wedding Planners in Mérida, ask us.