Destination Wedding at Hacienda San José Cholul: Susan & Ary 💕
November 06 2021
Susan & Ary are a beautiful couple who traveled from the United States to the Yucatán for their wedding celebration with 80 guests at Hacienda San José Cholul, surrounded by large gardens and nineteenth century architecture.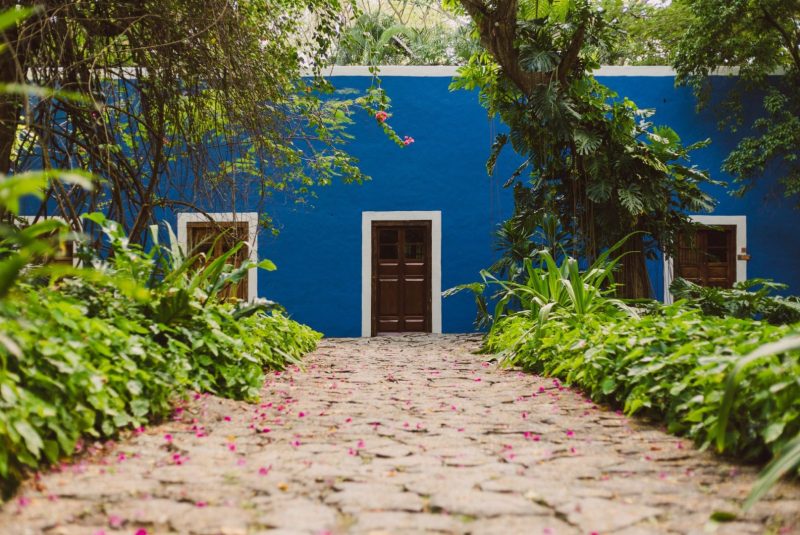 In an Hacienda's room, Susan enjoyed a special moment in the company of her bridesmaids, while making a toast with a bottle of champagne, and then helped her get ready to say "I do". Susan chose a beautiful wedding dress with a pronounced neckline and a bit of sparkle, she chose to wear her hair loose and adorned it with a pearl crown and a spectacular long veil. She also wore large orange earrings that accentuated her beauty.
The groom was not far behind and in another room, together with his groomsmen, he shared a bottle of whiskey between laughs and hugs. They helped him get ready for the great moment. For his part, Ary wore an amazing blue suit with a pink tie and a brown belt.
Susan & Ary chose to have a symbolic ceremony surrounded by their families and closest loved ones. Hand in hand with her father, and holding a colorful bouquet, the beautiful bride met her beloved at the entrance of the chapel at Hacienda San Jose Cholul.
They exchanged rings, tears, smiles and glances, expressing their love and excitement to begin the rest of their lives together. When they said yes, they sealed their love with a kiss and walked in front of their guests celebrating their union.
The reception was held in a large space at Hacienda San José Cholul. Rectangular and circular tables were set with brightly colored floral decorations in the centerpieces, while blue maracas were placed for the guests. There were also dim lights that accompanied the place and a neon light sign with the phrase: All you need is love.
The night began and the bride and groom arrived to open the dance floor with their loved ones. Then it was time for the speeches where tears were not lacking. 
Susan and her father dance was very special and memorable, as well as Ary's wonderful moment with her mother, who shone with their smiles.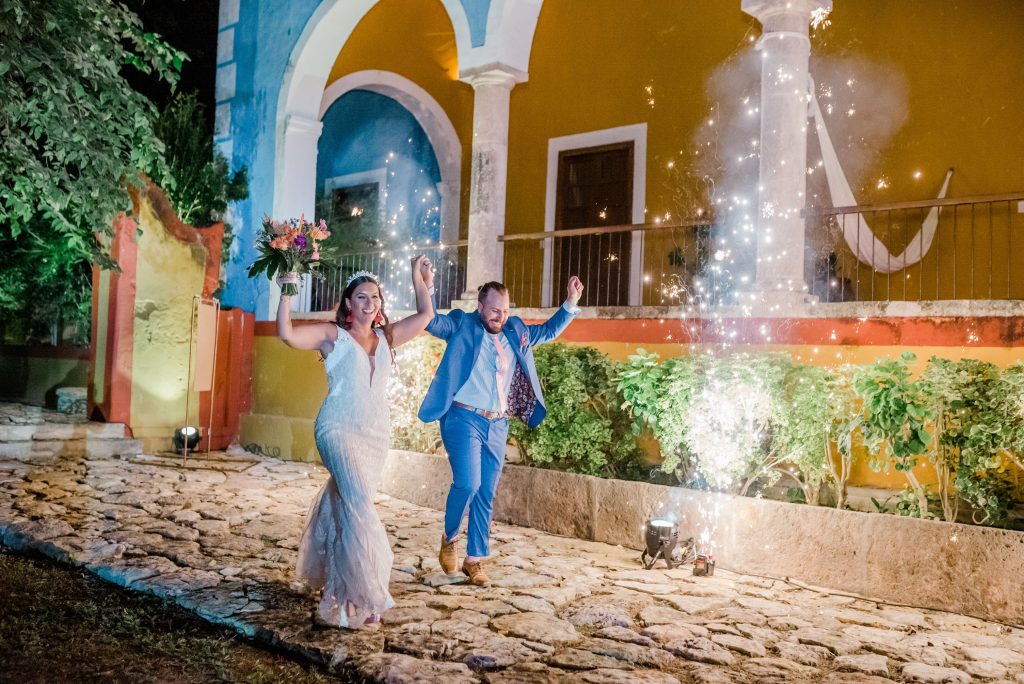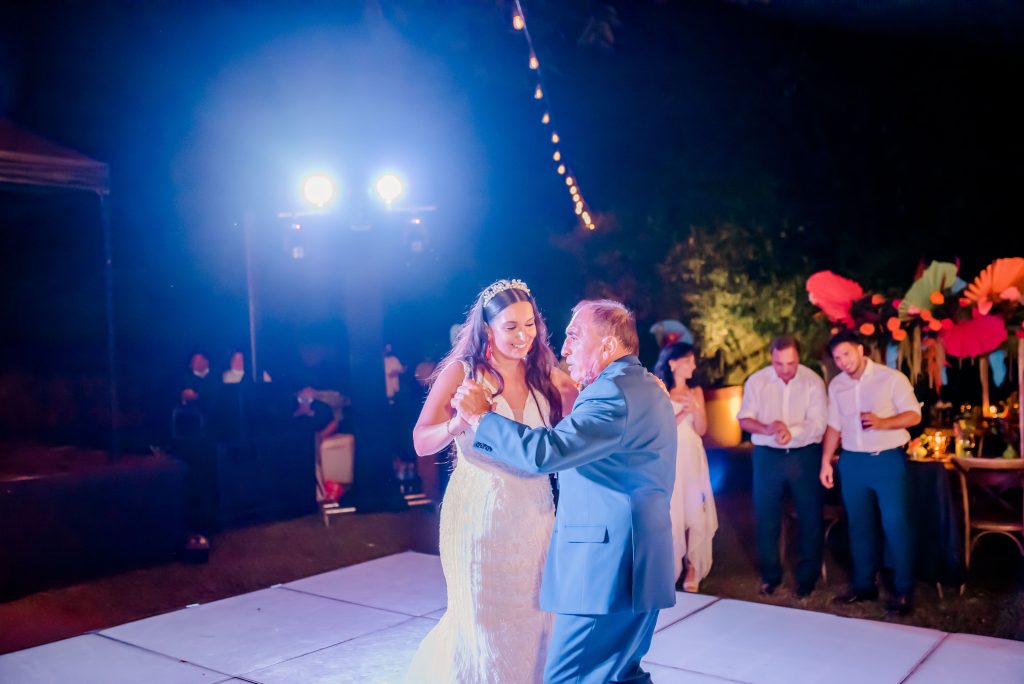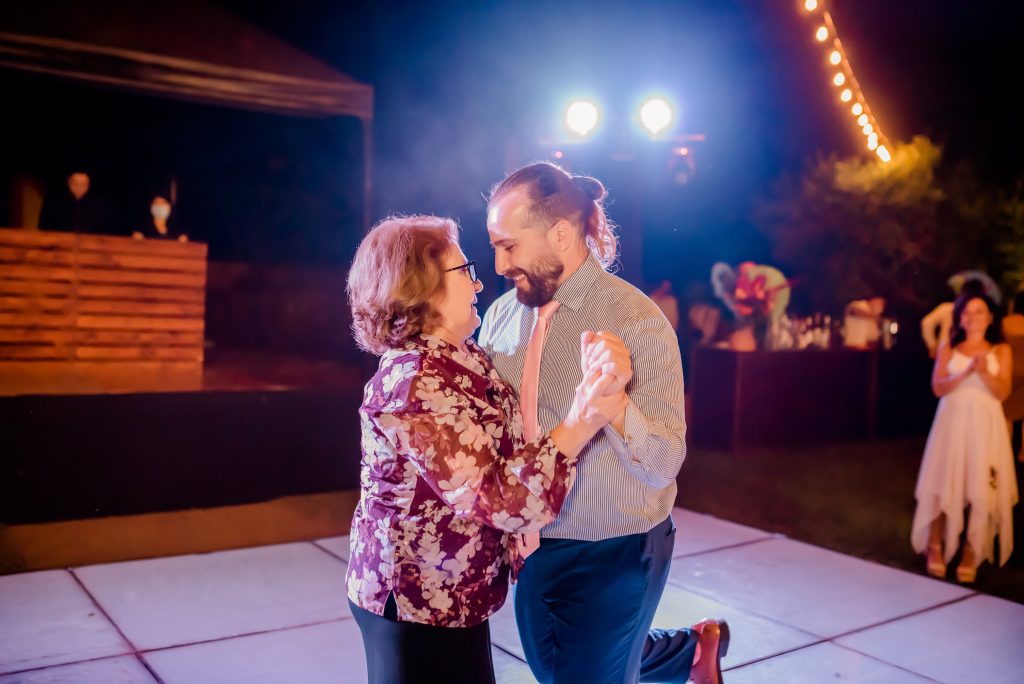 Friends and family ate, danced, drank and laughed, enjoying the celebration of two exceptional people.
It was definitely a unique experience that this authentic couple will remember forever.
Do you want to know more about TIPS for your wedding in Yucatan? 
We are YUCATANLOVE, Wedding Planners in Mérida, ask us.