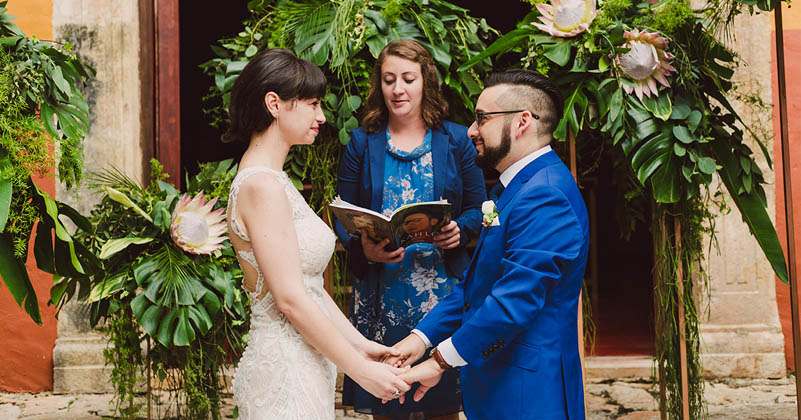 Ceremony Wedding at Hacienda San José Cholul 🌼 Mariya & Diego
After so much waiting, the moment had arrived and at last Mariya and Diego were just minutes away from committing themselves for life, body, and soul.
Wedding at Hacienda, an emblematic place
Hacienda San Jose Cholul was spectacular, its emblematic architecture gave a vintage touch to the event and offered all the guests the necessary comfort to celebrate Mariya & Diego's wedding ceremony together. 
To begin this ceremony the small pages with baskets of white flower petals entered. Then it was Diego's turn. He was accompanied by his mother, who was very proud of the great step her son was about to take in his life.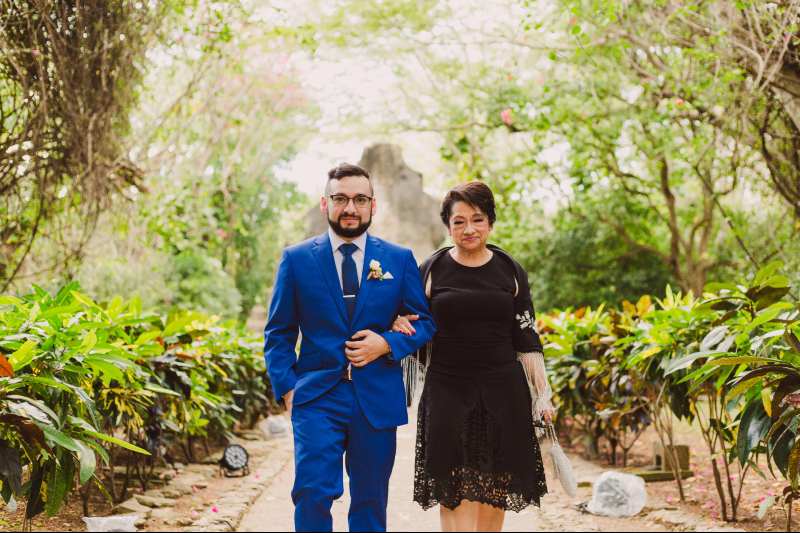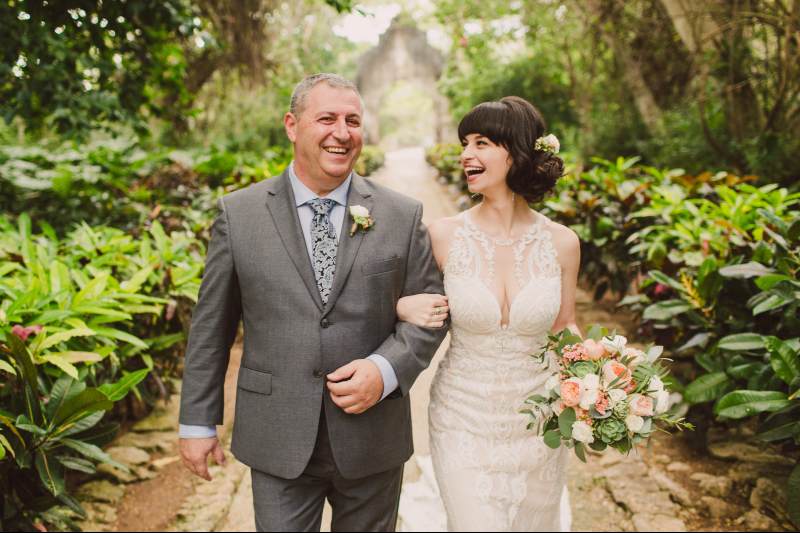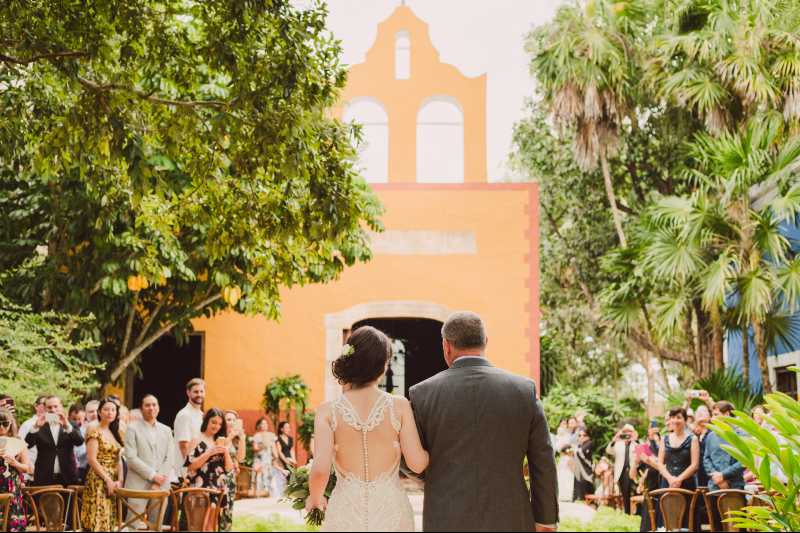 When Diego arrived at the altar, he saw Mariya in the distance, who took her father's arm and started walking towards him. Mariya looked radiant and spectacular, her smile said it all, all her dreams were about to come true. After being Diego's girlfriend finally they would now be married and begin a new stage together, full of love and happiness. 
Mariya was very happy to see all her family and friends who were there to accompany them in such an important and unrepeatable moment.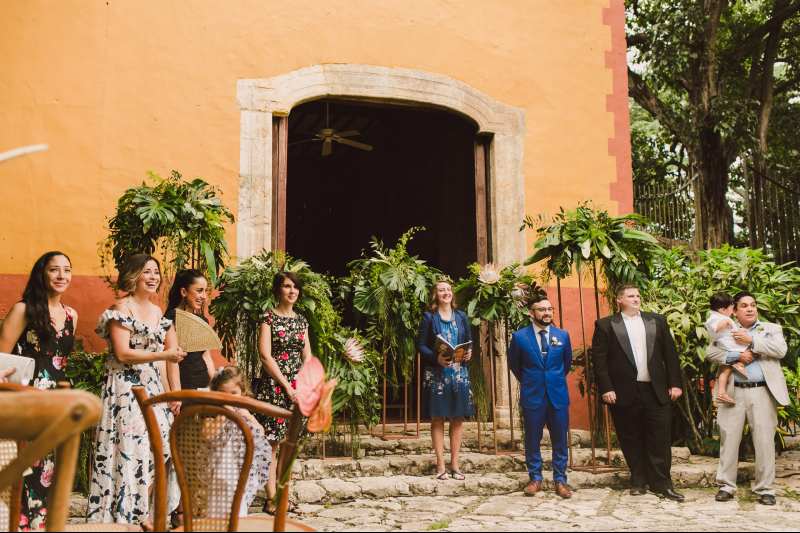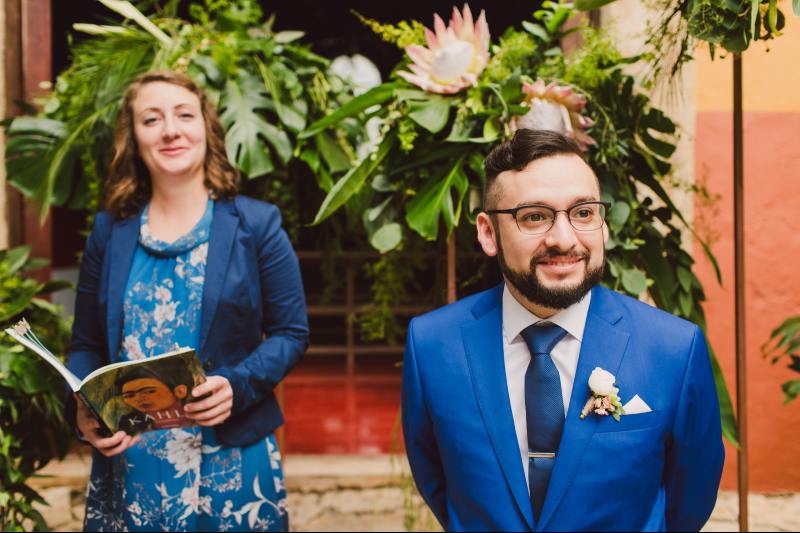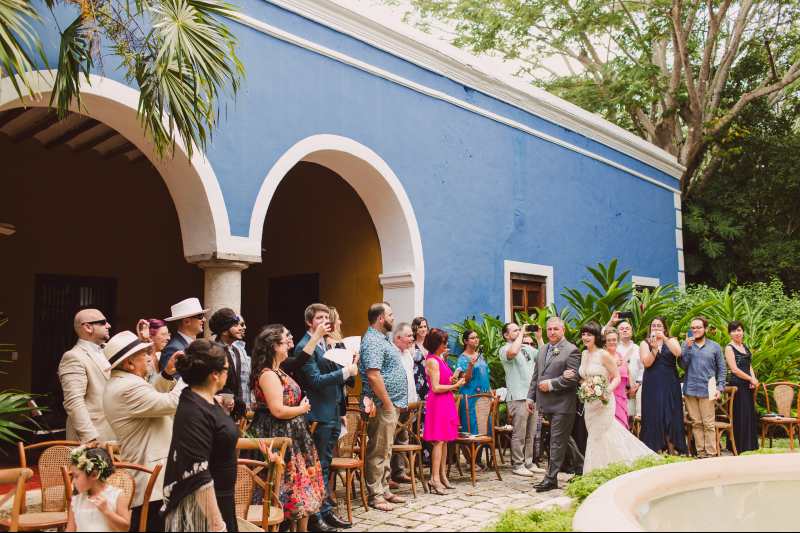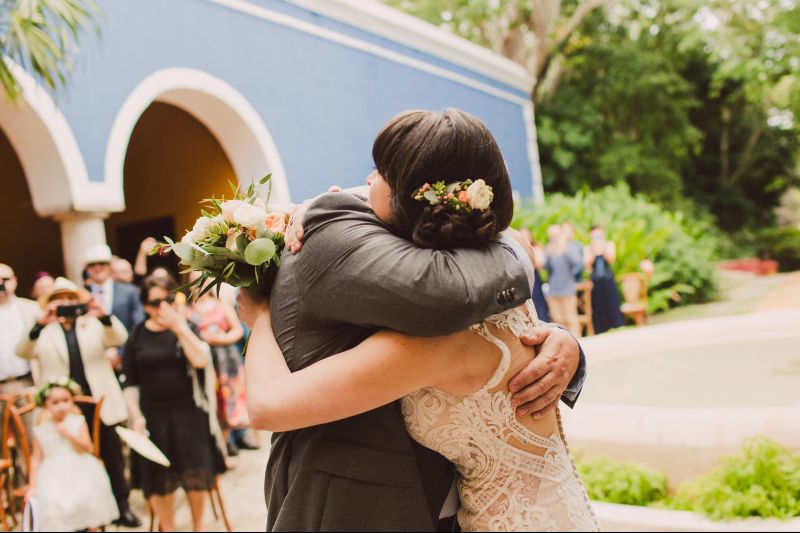 After a strong but nostalgic hug between father and daughter, Mariya's father gave his daughter away to Diego and was more than sure that she would be protected forever. Diego, on his part, also embraced his new father-in-law. There is no doubt that family ties are magical. 
Promise of Love
Mariya & Diego dedicated very emotional words to each other, they also swore eternal love, to protect each other forever, to be in good times and bad, and of course to be the perfect companion for life. 
Their closest friends participated in this civil ceremony by dedicating to Mariya & Diego some brief words of love. This gave a personal touch that everyone enjoyed.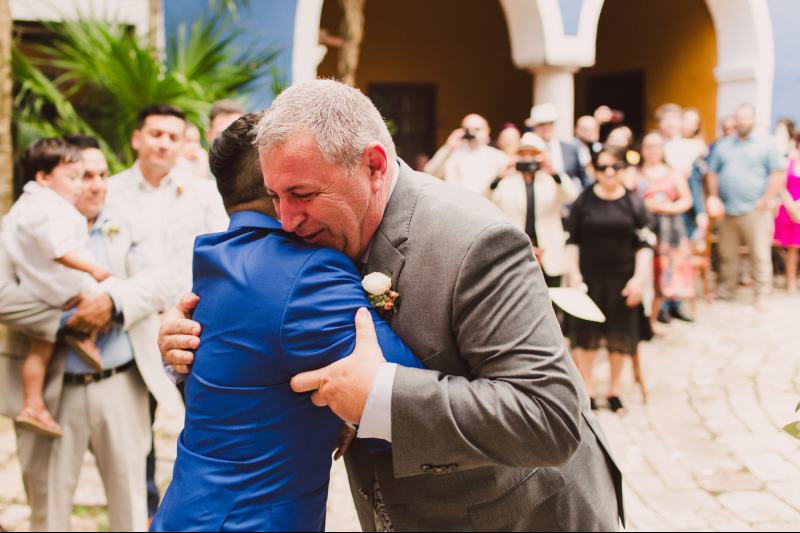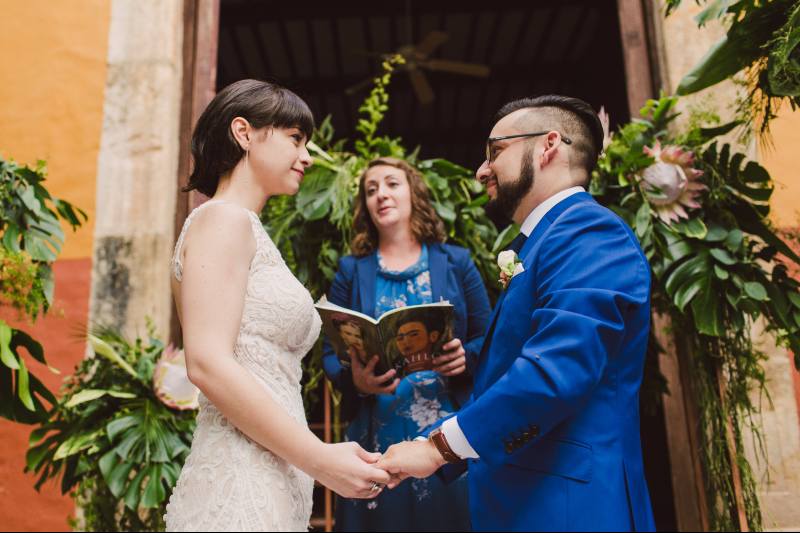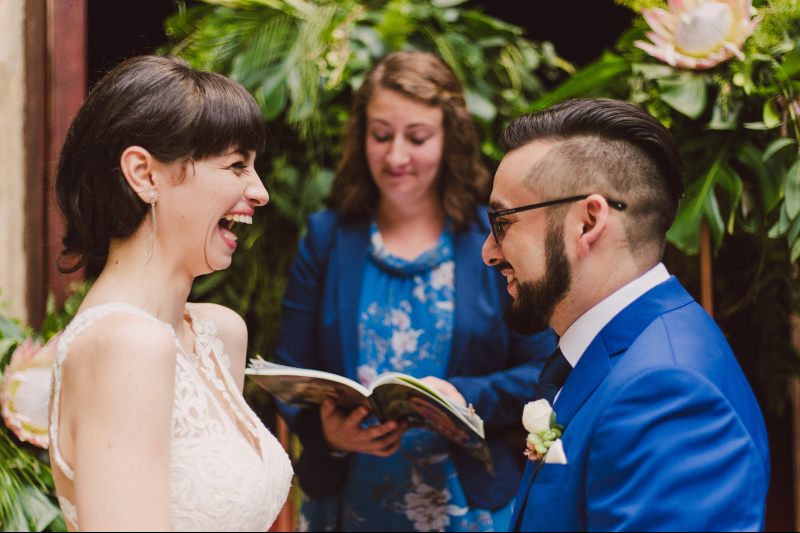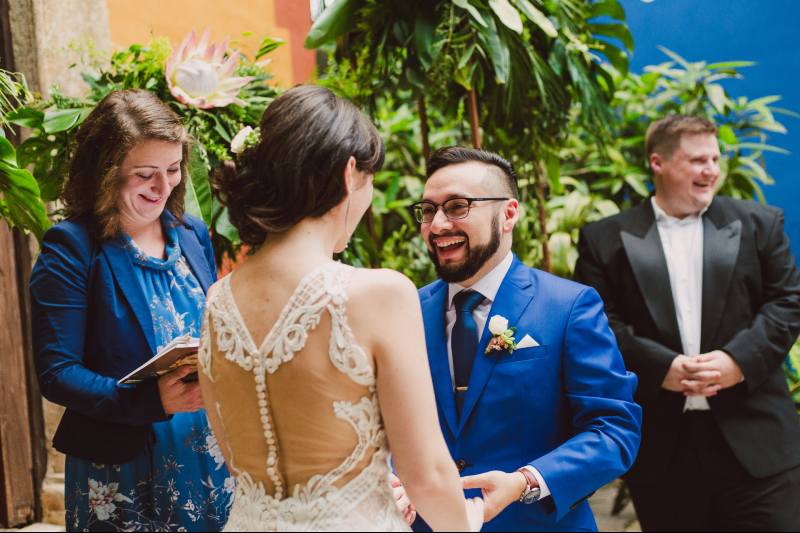 This wedding was out of the ordinary, and Mariya & Diego enjoyed their marriage ceremony to the fullest. They were sure of the decision they made, so the joy they felt at that moment was passed on to all their guests. 
After saying "Yes, I do" the ceremony ended in the most beautiful way. Mariya & Diego decided to use a tricycle to leave the place where they got married, adding to the ending of the ceremony their own charismatic personality.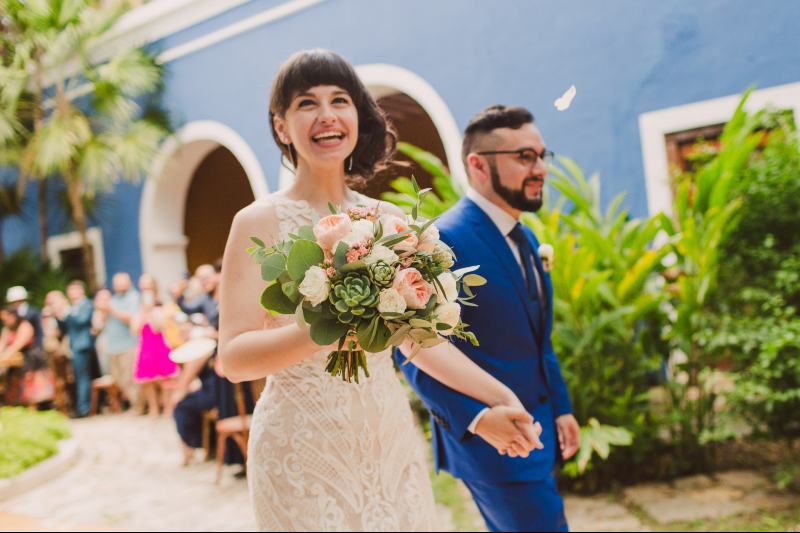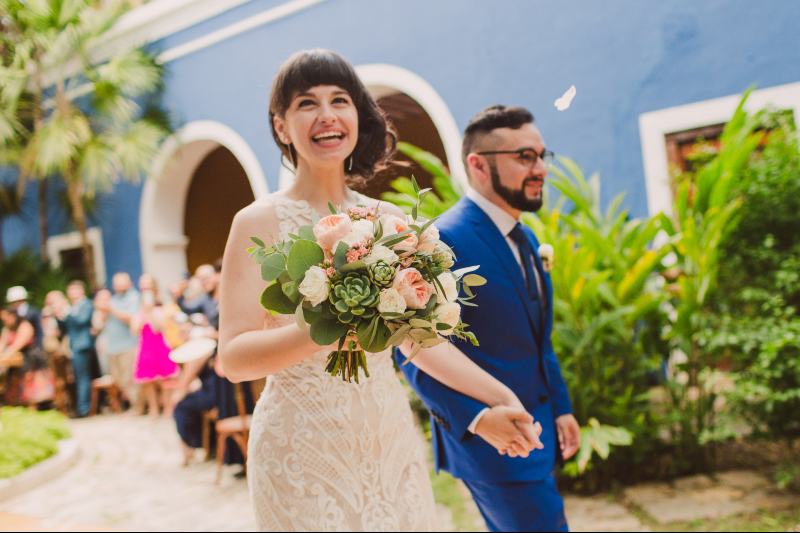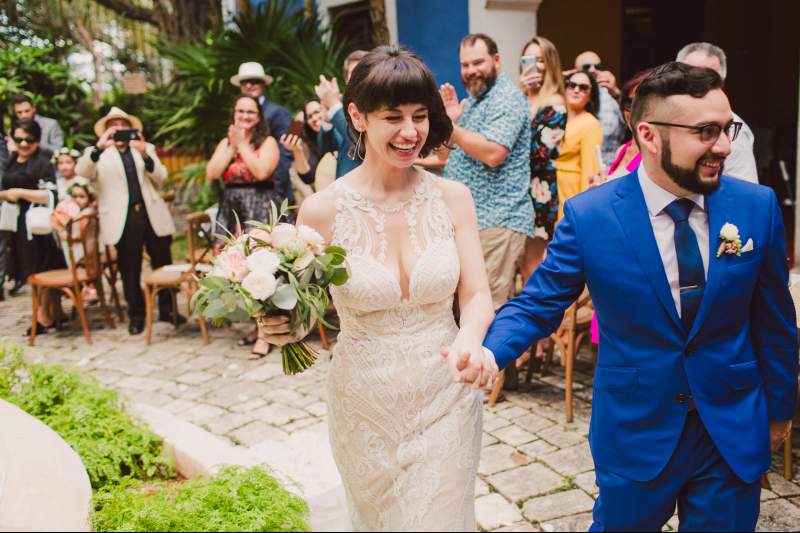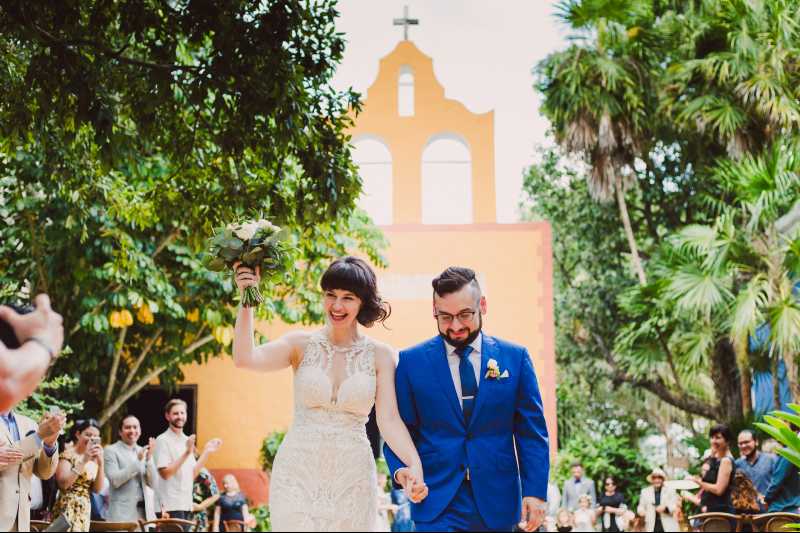 We are very happy to have been part of this incredible wedding and wish Mariya & Diego much love and happiness. 
Photo credits: @anielafotografia
Do you want to know more about TIPS for your wedding in Yucatan? We are YUCATANLOVE, Wedding Planners in Mérida, ask us.