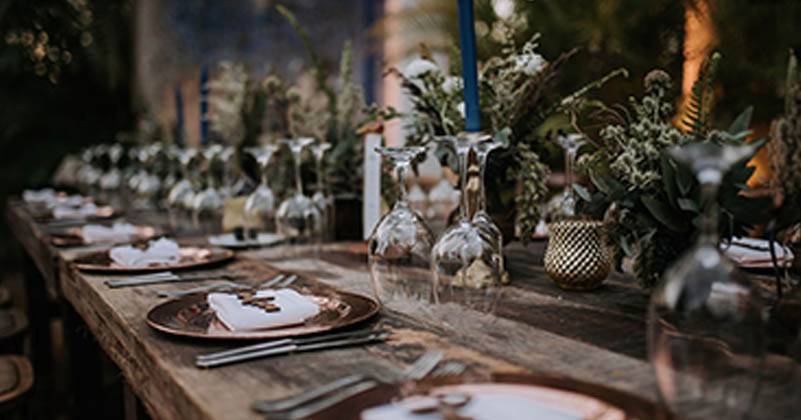 Wedding Details at Hacienda San Jose Cholul 💒 Sheira & Maxime
One of the elements that we can't let go of is the choice of the style that we want for our wedding day, this implies choosing all the precise details so that they combine perfectly with the romantic and happy atmosphere of that special day.
Sheira & Maxime chose to have a boho/wood style wedding that, combined with some vintage details, gave their wedding a unique and special personality.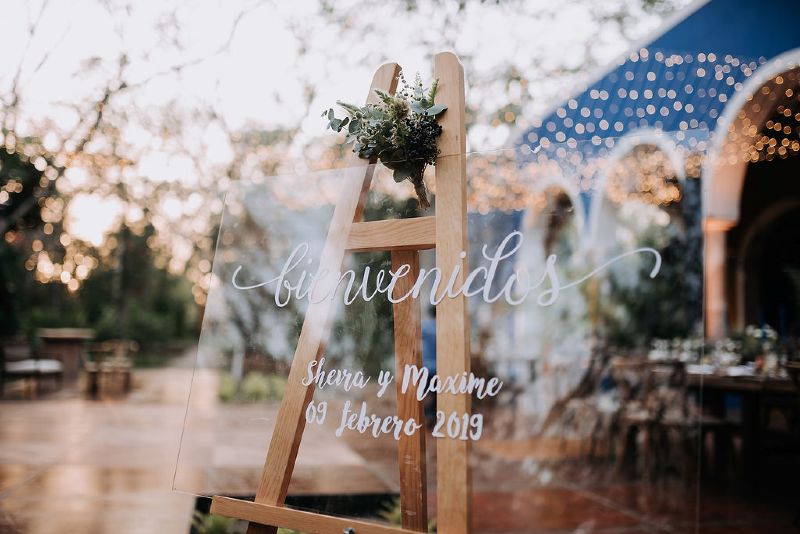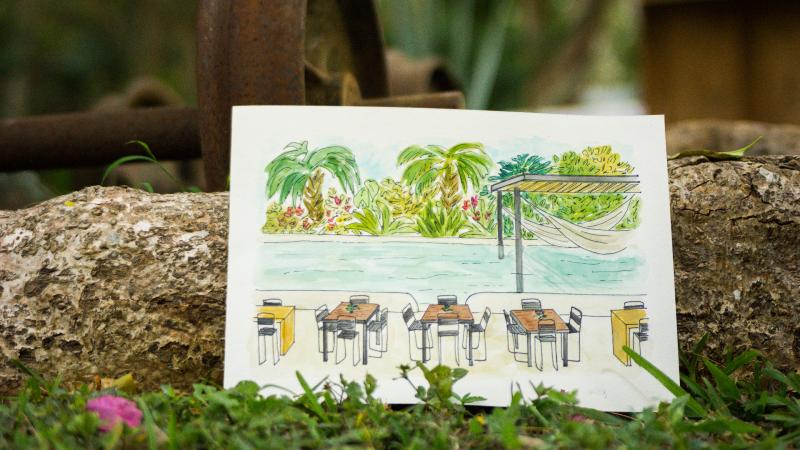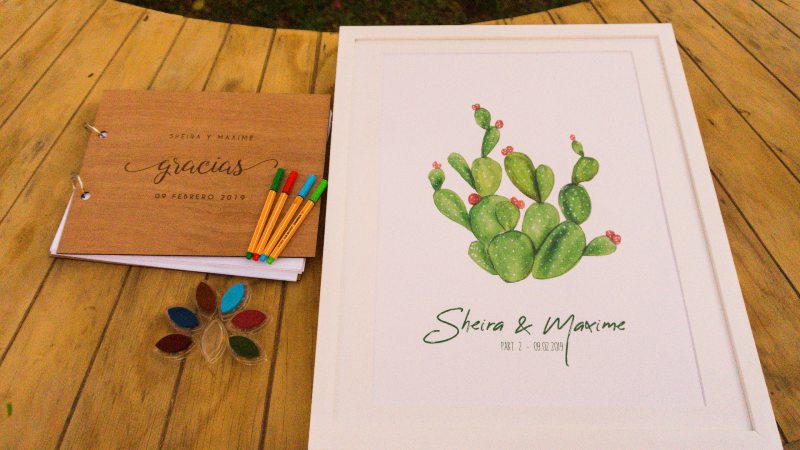 Flowers and many colors
Every detail counts, no matter how small. On this occasion, the warm colors livened up the entire wedding event for the newlyweds. Flowers abounded in warm shades such as orange and pink, as well as natural herbs. 
For such a spectacular wedding, the imperial wooden tables that matched the rest of the furniture couldn't be missing, rustic touch to harmonize a traditional wedding.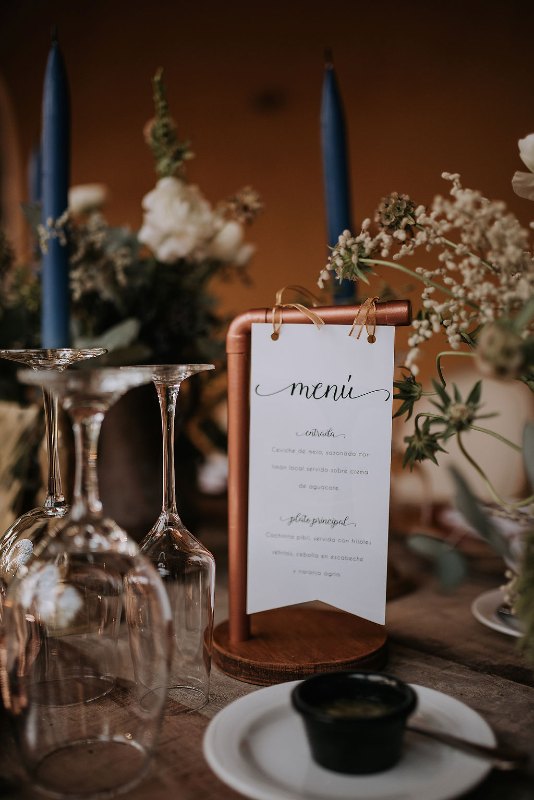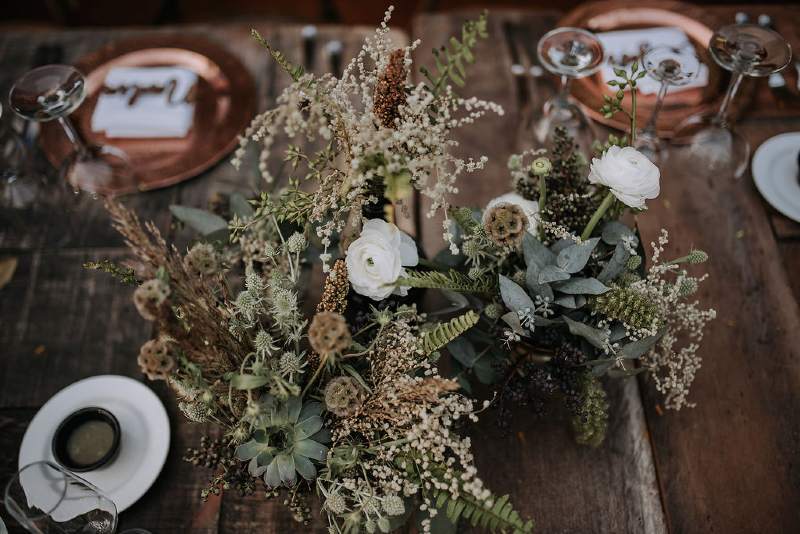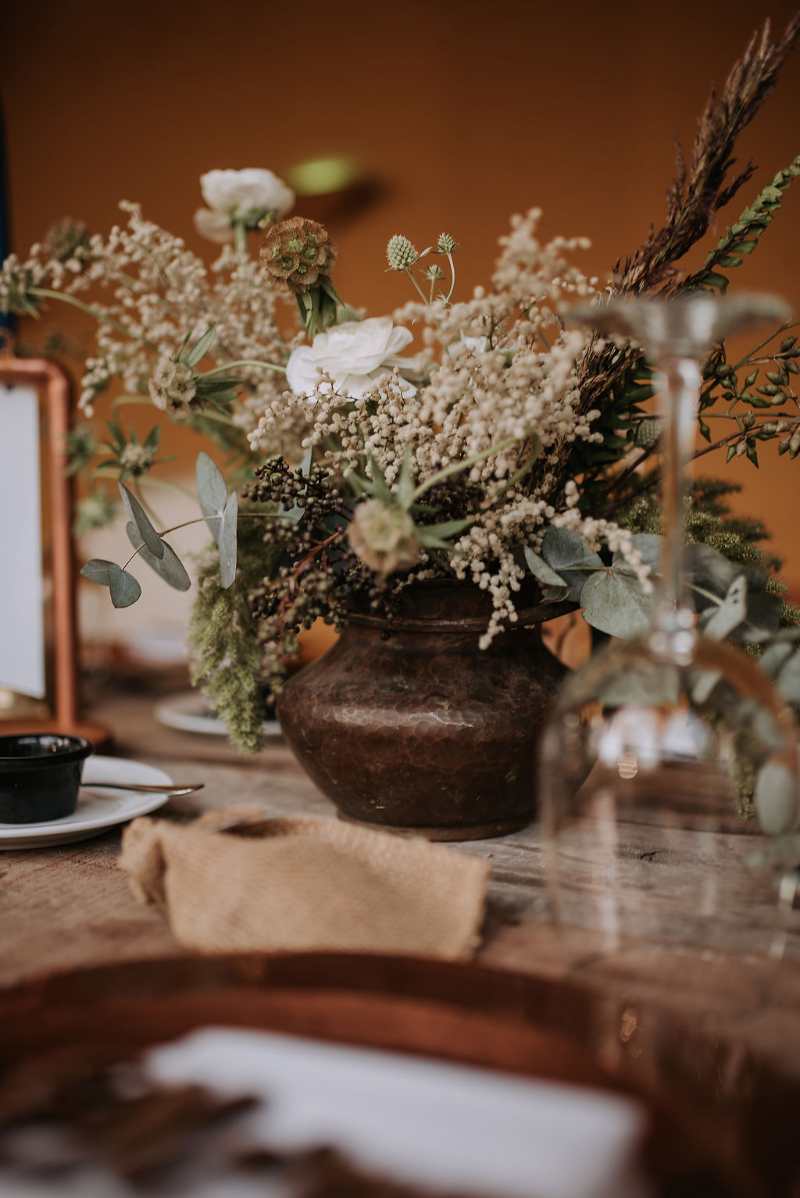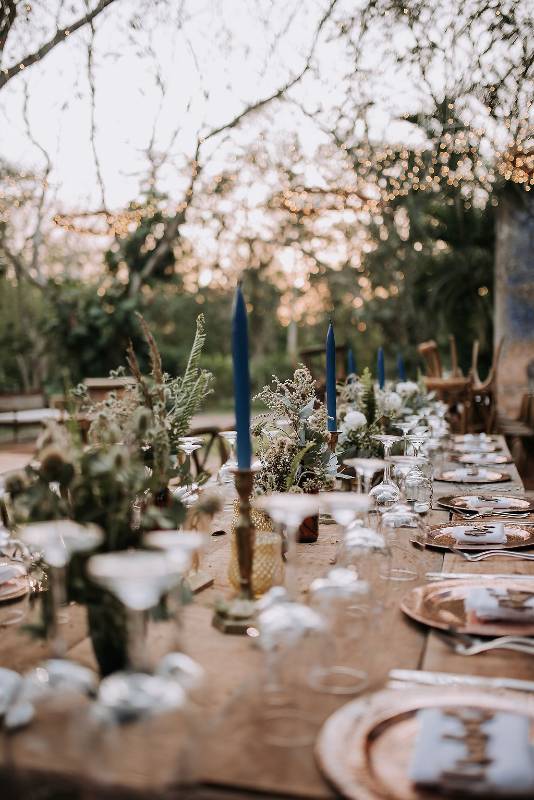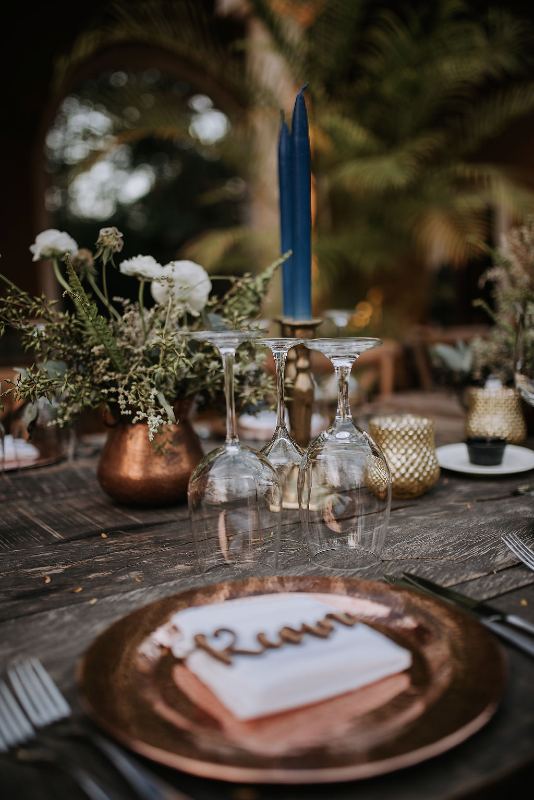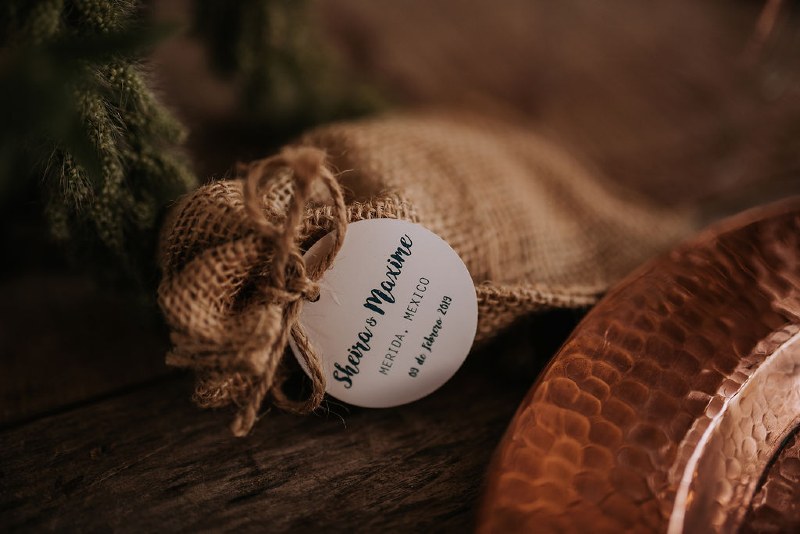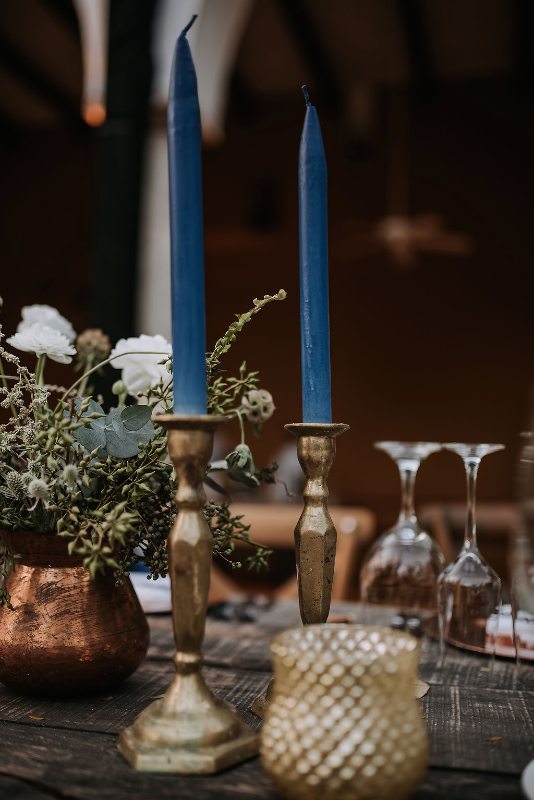 The delicate details were a key point to harmonize the night, the copper-colored centerpieces with white and succulent flowers were the vintage element that Sheira & Maxime chose.
The newlyweds thought of everything to please their guests, from the name of each guest carved in wood to the menu with Yucatan food so that everyone could taste a little bit of the Mayan roots of Yucatan.
Let the party begin!
The sunset had passed and at last, after all the nerves of the day, the night had come and it was time to enjoy. 
The moonlight was perfect for the led lights and flares to grace the night and give that romantic touch to Sheira & Maxime's wedding.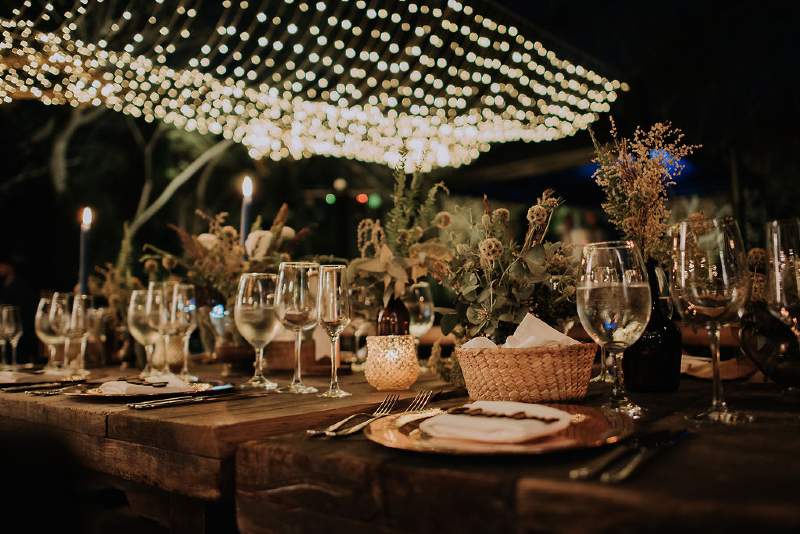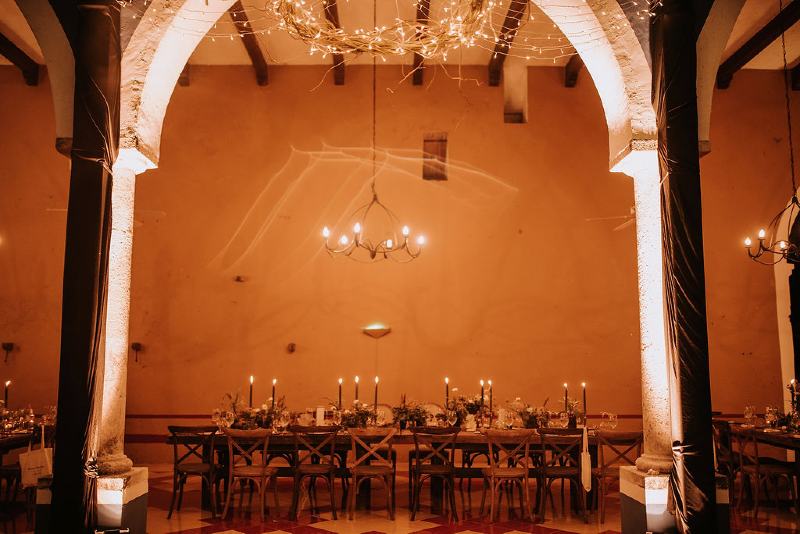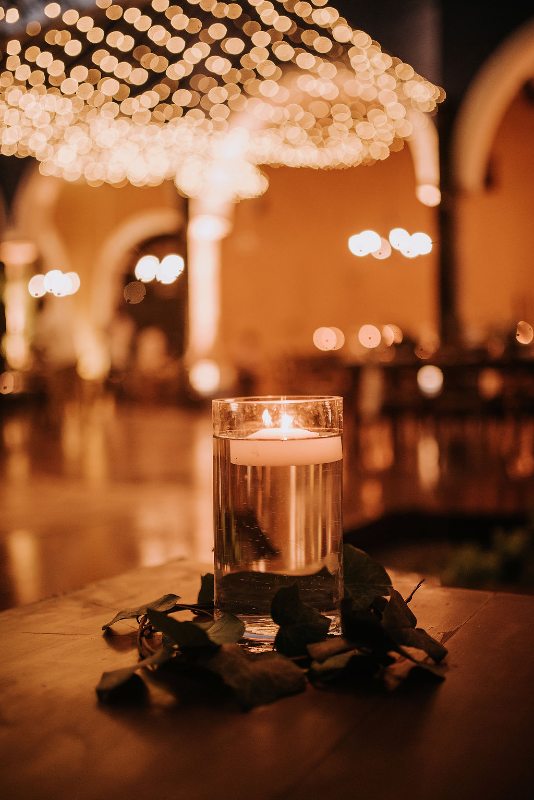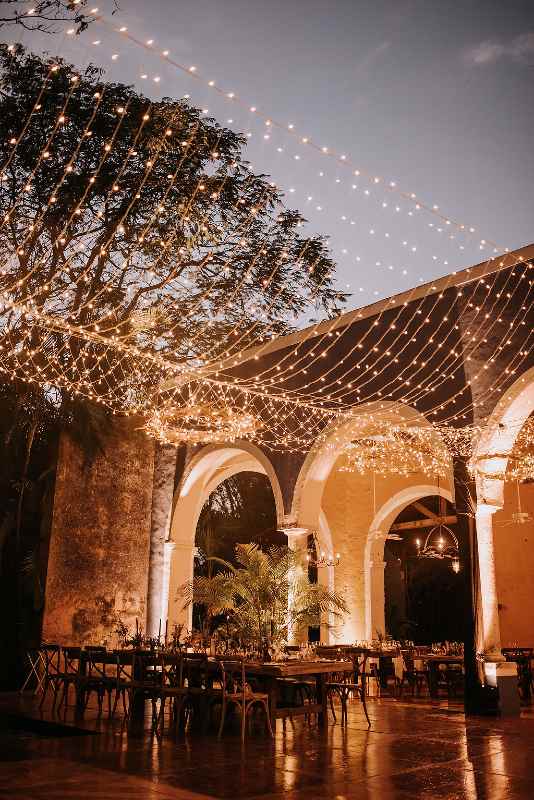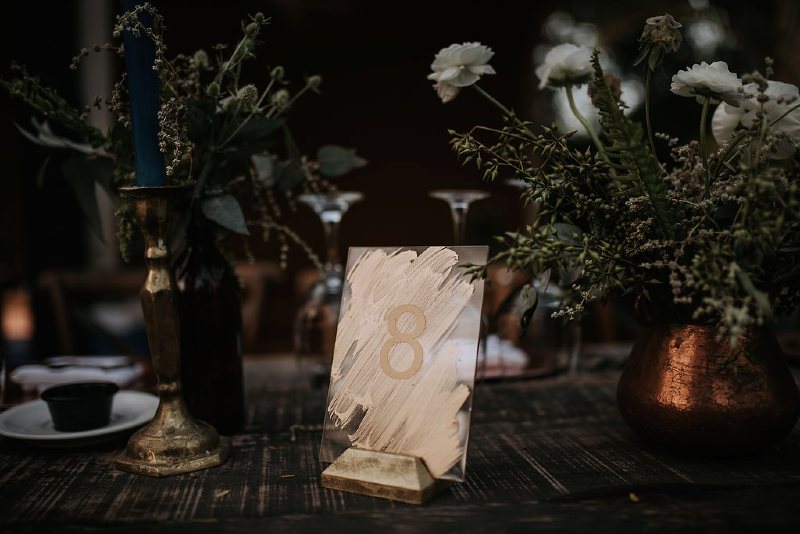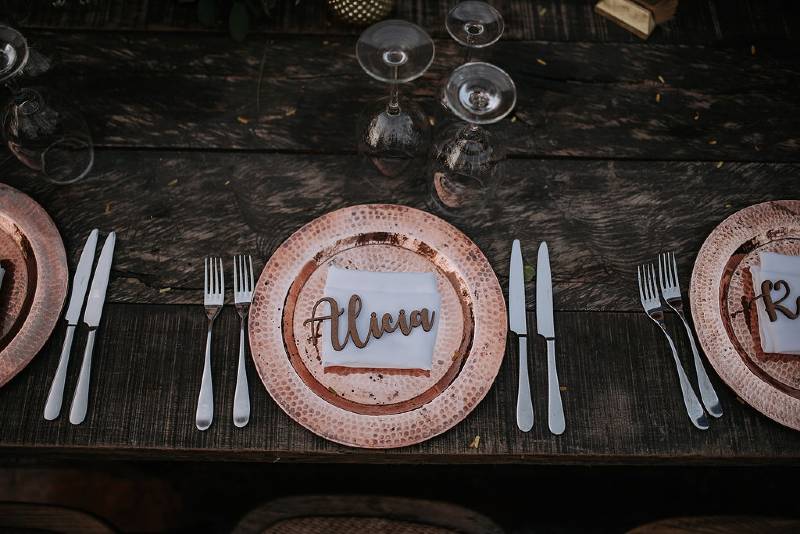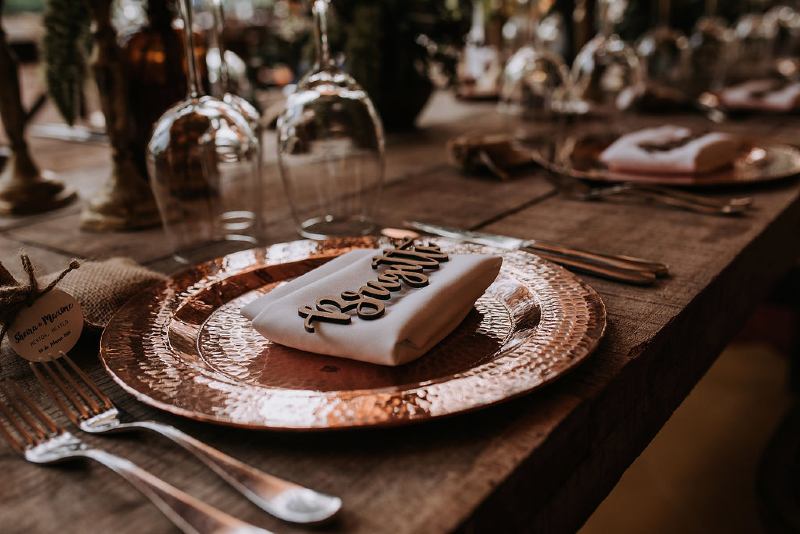 It was time to have fun and everyone knew it… Sheira & Maxime danced to the music to delight all their family and friends, and the napkins were in the air. 
Of course, the tequila shots couldn't be missing, nor could the table full of Mexican candy, the traditional Yucatan marquesitas, the personalized glasses as a souvenir of a great night, and the posters that their guests used to take super fun pictures.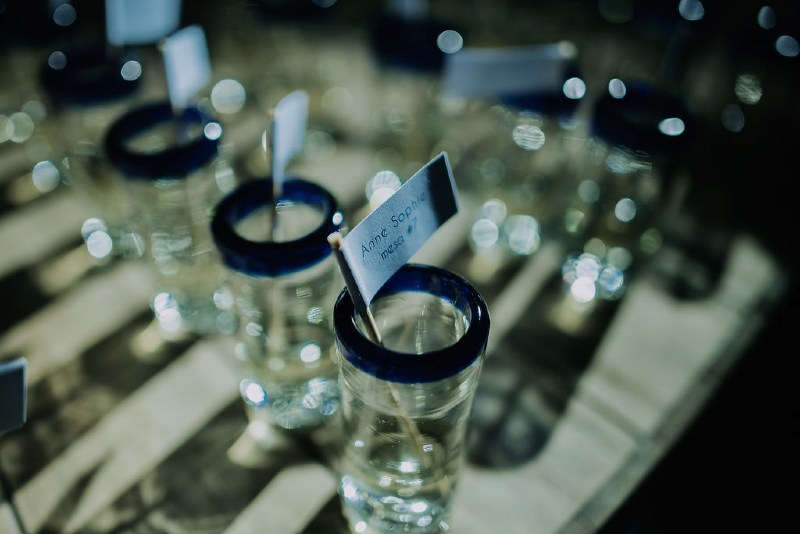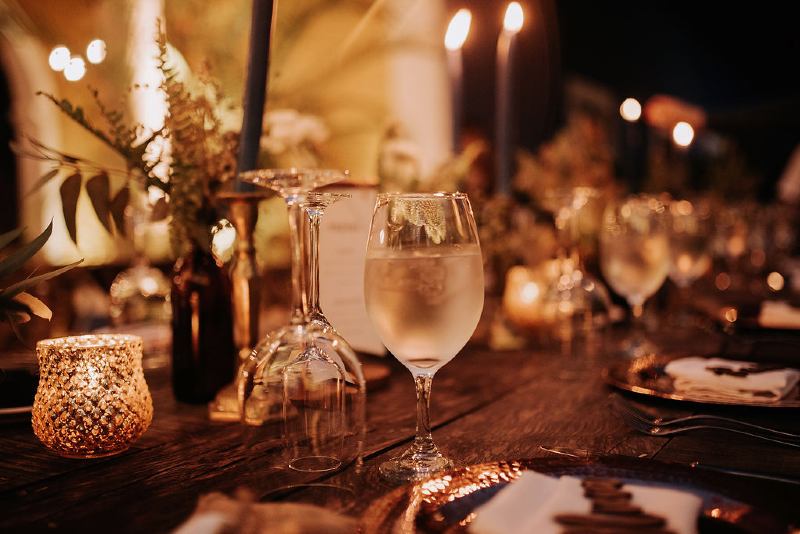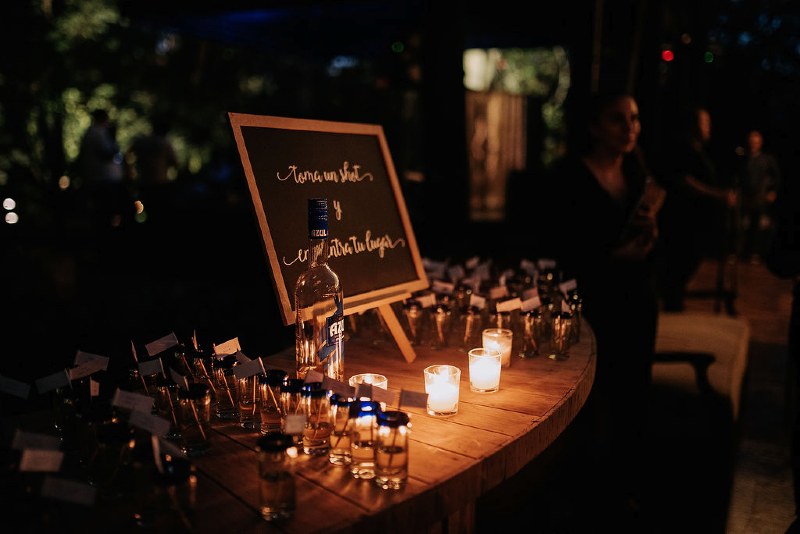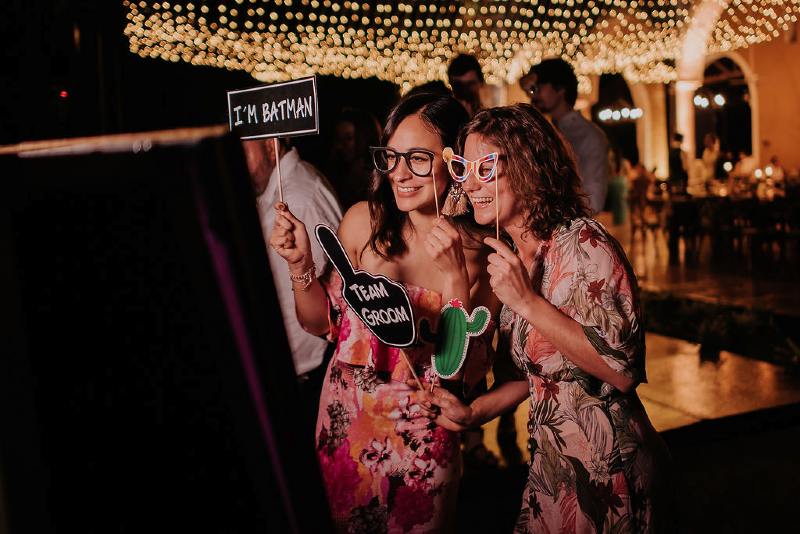 Everyone was more than happy with the decoration of the place, the details made this wedding an unforgettable moment for the bride and groom and their guests.
Thank you very much Sheira & Maxime for allowing us to be witnesses of your great wedding! 
Do you want to know more about TIPS for your wedding in Yucatan? We are YUCATANLOVE, Wedding Planners in Mérida, ask us.
Photo credits:  @amper.fotografia