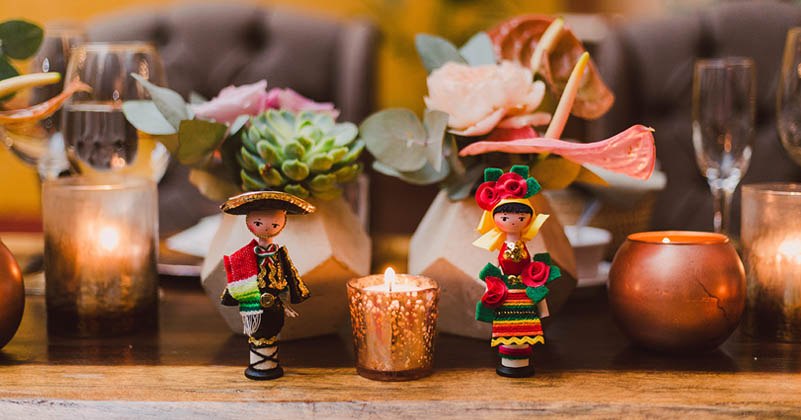 Wedding Details at Hacienda San José Cholul 🌼 Mariya & Diego
One of the most important points when planning your wedding day is choosing the details that will give personality to the whole event. 
The most fun style for a wedding is definitively the wood style. In this type of wedding, the olive and pink colors give a touch of naturalness, simplicity and of course, elegance.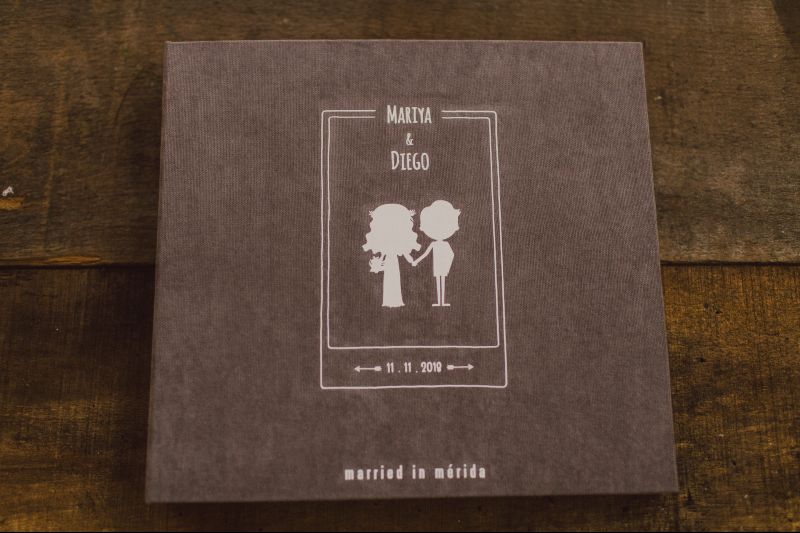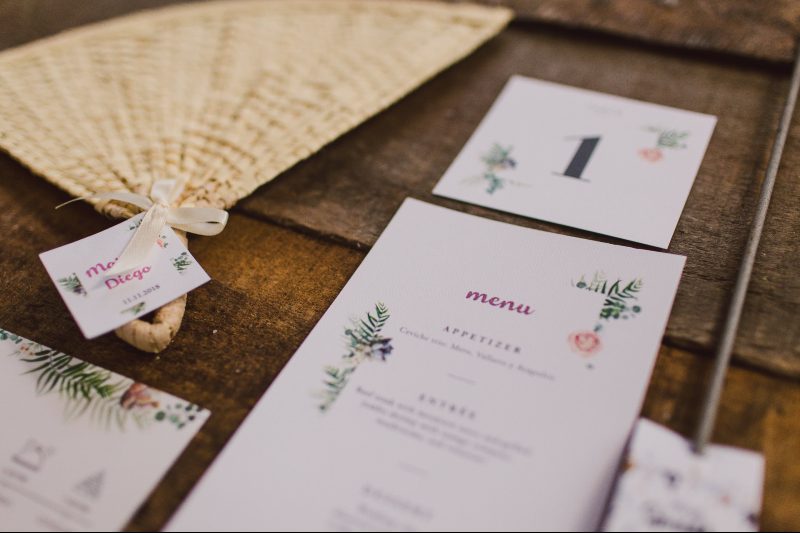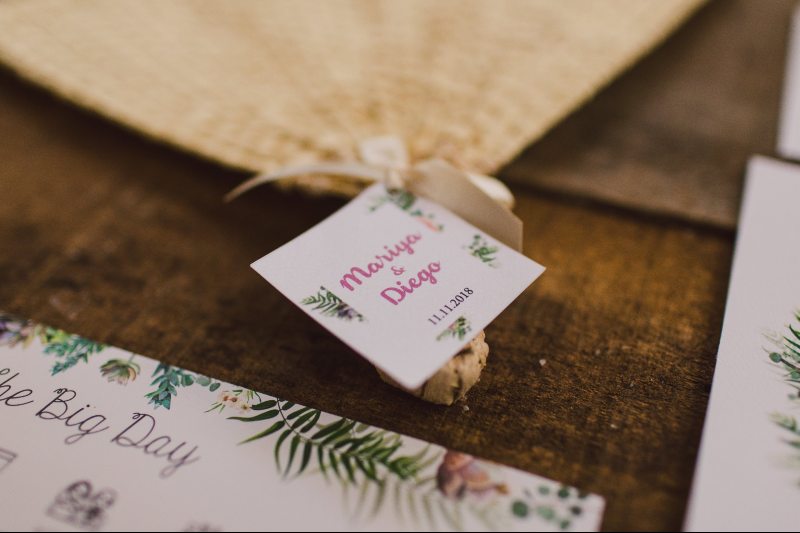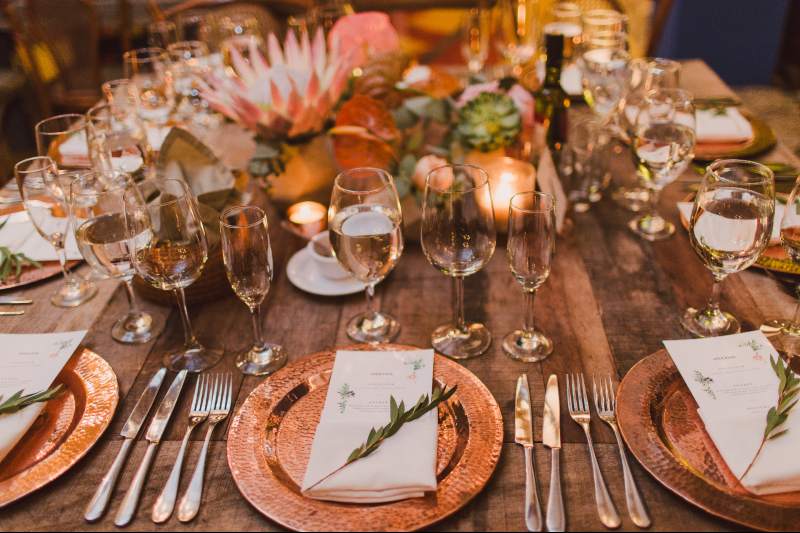 Flowers or the Heart
Mariya & Diego decided to have a wedding with this style. They included beautiful succulents and colors in orange tones, which gave the banquet a touch of elegance and romanticism.
One of the elements that attracted the most attention was the choice of flowers, Mariya & Diego chose a beautiful Anturio flower, which, being heart-shaped flowers, impressed all their guests, giving it a romantic touch.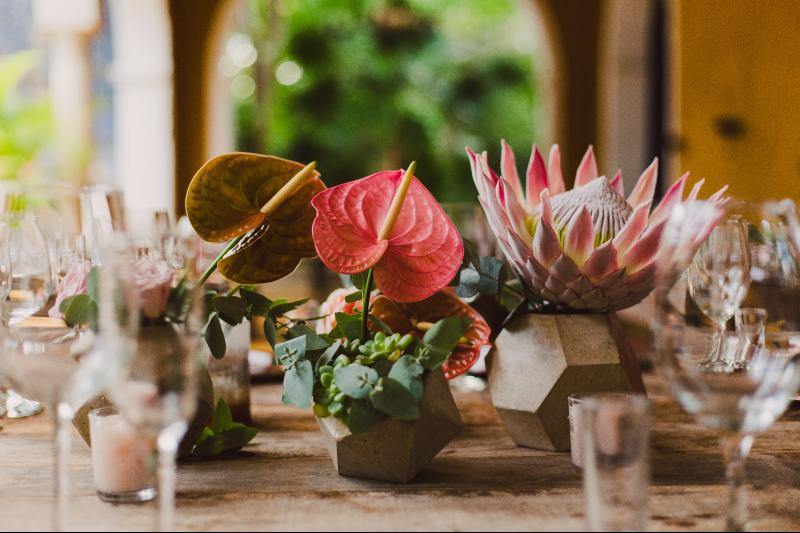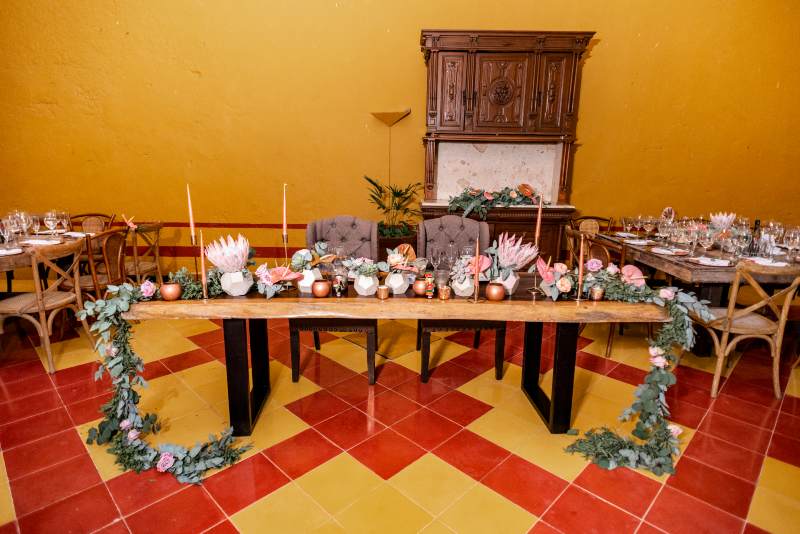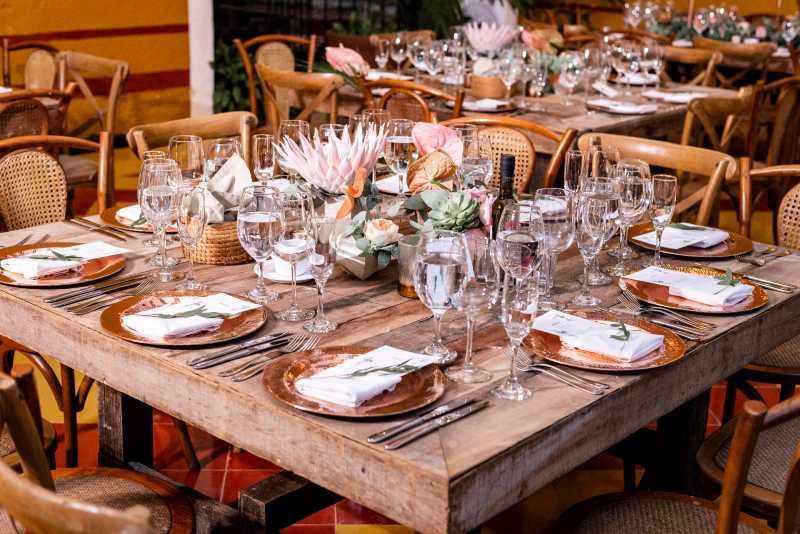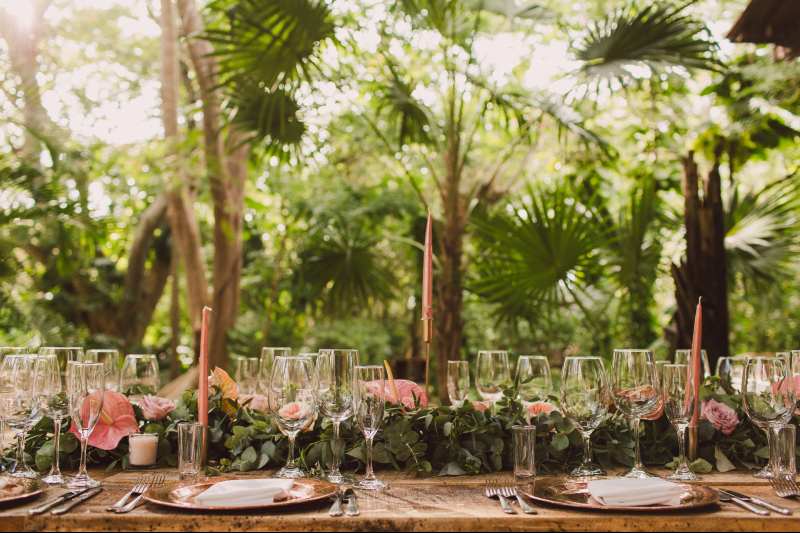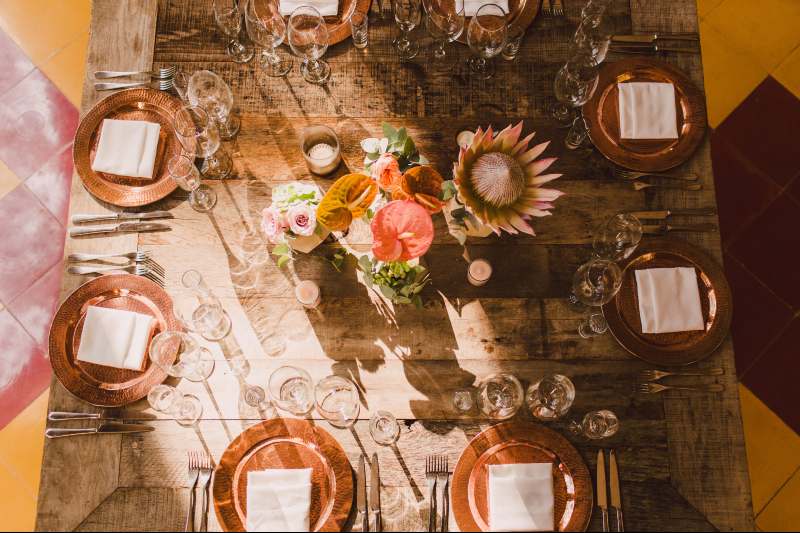 The Mexican details couldn't be missed, so to give it that touch of color, the newlyweds gave their guests tequila so they could taste the Mexican flavor. 
All the elements present in this wedding were chosen in detail, from the centerpieces with geometric figures for a minimalist touch, to the wooden tables and the tall candles that gave the banquet dimension and of course, the led lights that shone in the moonlight could not be missed. 
Traditional Yucatan Flavors
Yucatan has a variety of flavors typical of the region, so Mariya & Diego made the decision to give their guests a unique experience that would delight their palates. The menu was composed of ceviche as an appetizer and for the main course, they gave beef steak and the traditional cochinita pibil for the after party. And to give it a sweet touch there was a table of delicious desserts.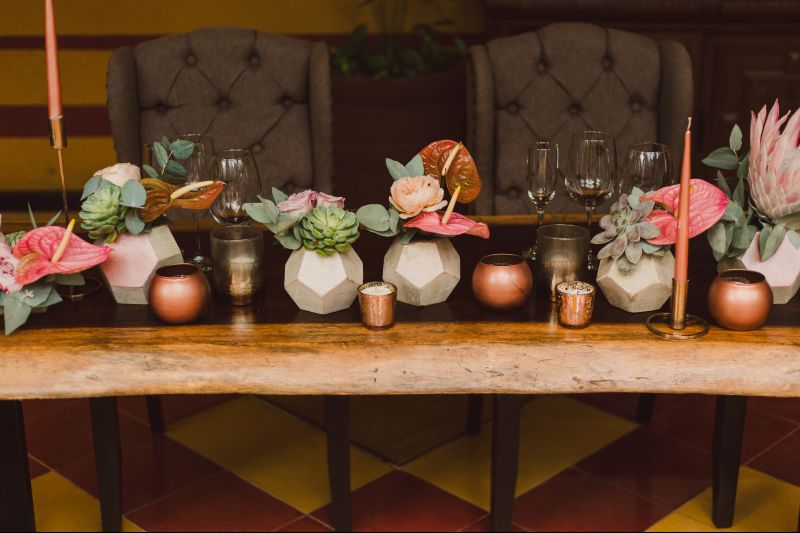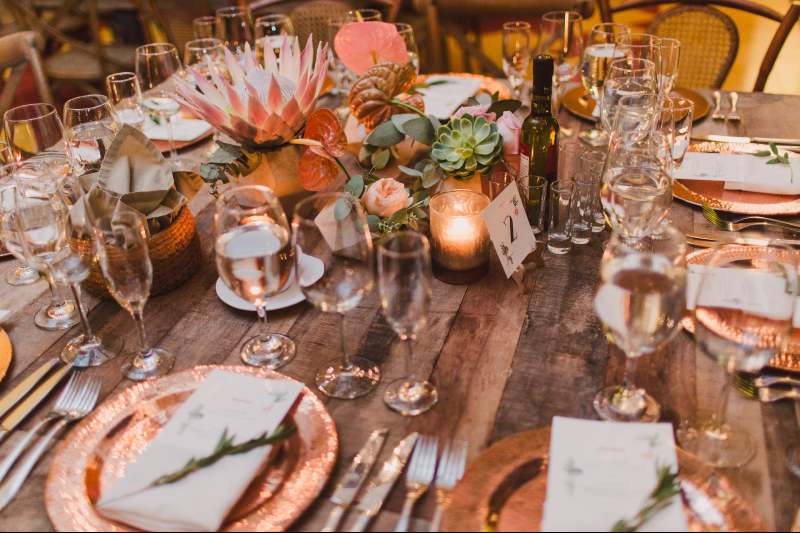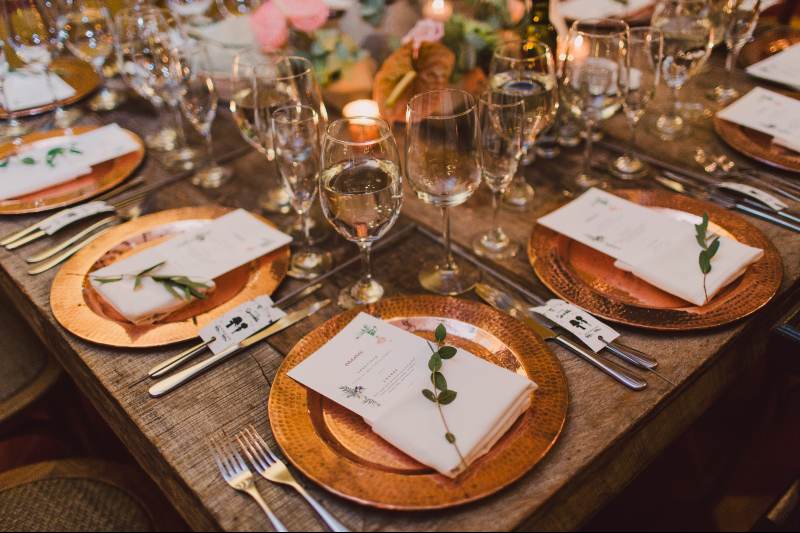 Also, to mitigate the hot weather their guests had at their disposal wooden fans. Every detail was carefully thought out, from the gold-colored table services, the wooden chairs, golden candles, geometrically centerpieces, and led lights that illuminate the night.
Something very special was the departure of the newlyweds in a tricycle, decorated with a variety of flowers. As well as a two-story cake in white and gold decorated with flowers and succulents, small representative figures of Mexican mariachi on the tables, a book to leave the best wishes for the couple and an area to take polaroid pictures with a retro camera.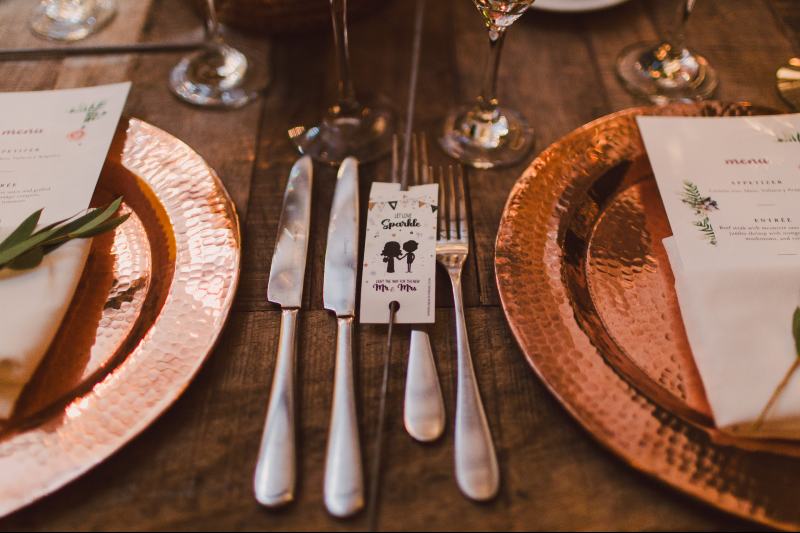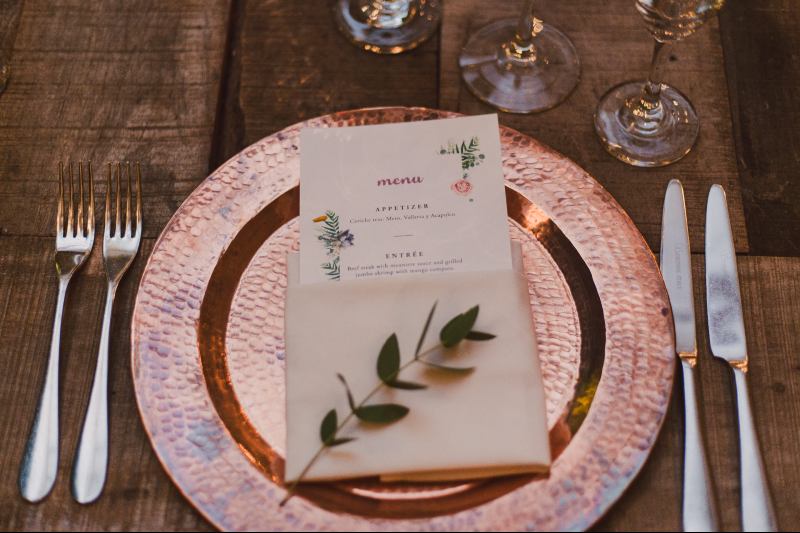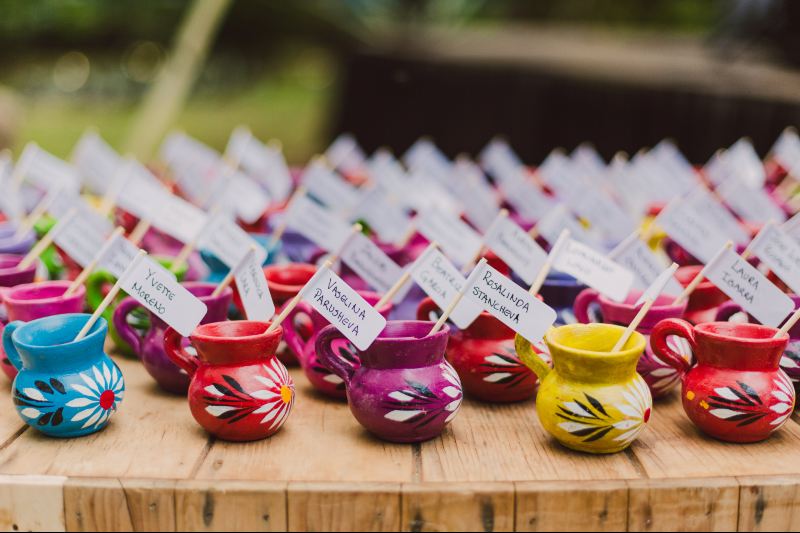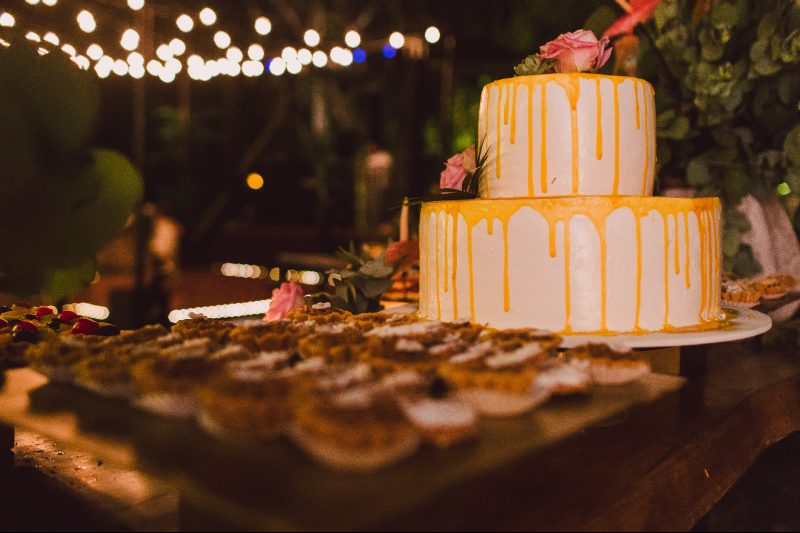 The couple had a triumphant entrance with sparklers and flares at the end of their first dance, this moment gave rise to the party to celebrate the marriage of Mariya & Diego. 
Photo credits: @anielafotografia
Do you want to know more about TIPS for your wedding in Yucatan? We are YUCATANLOVE, Wedding Planners in Mérida, ask us.