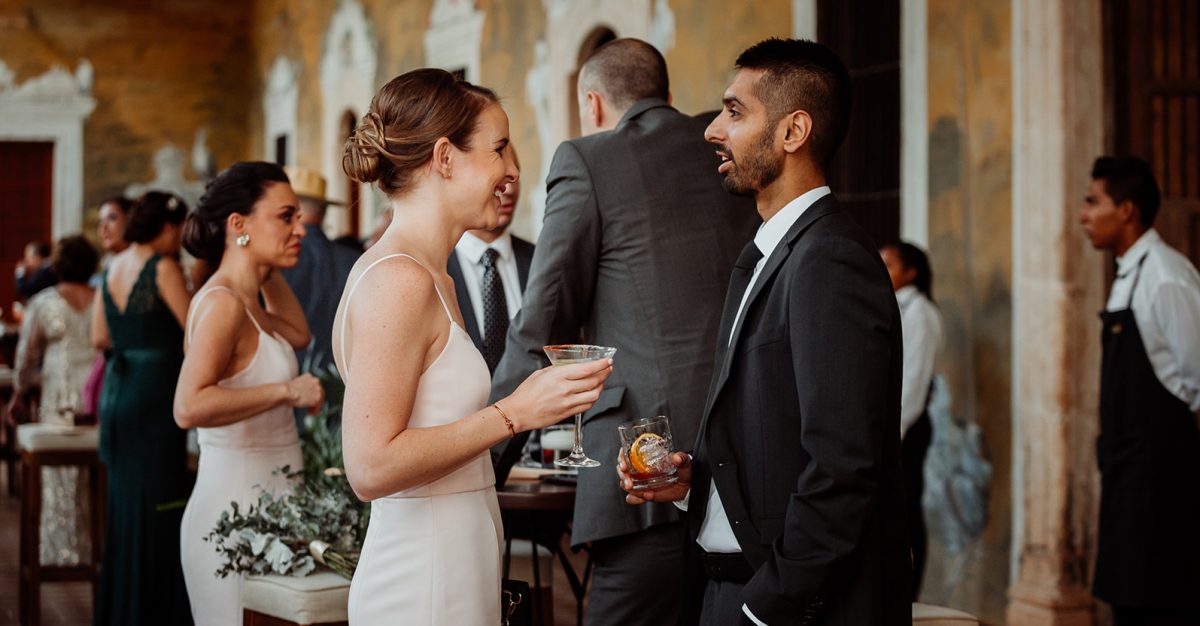 Wedding Cocktails: Perfect Drinks for Your Wedding in Yucatan 🍸
Elevate your wedding with perfect cocktails. Discover signature wedding cocktails, cocktail hour ideas, and more!
Cocktails are always one of the favorite drinks at weddings, especially when it's hot. Their fun colors and unexpected flavors can give your wedding an unforgettable touch. The best part? You can try them before your wedding day! Get ready and gather all your friends to prepare different cocktails together, while making sure to pick your favorites.
Cocktails for

weddings
Before choosing any cocktail or liquor for your wedding in Yucatan, think about what your guests drink the most. For example, if you know they drink more rum and vodka focus on offering cocktails with these drinks. To please everyone you can also make sure to offer the classic cocktails, like a mojito or a margarita, so your party will have something for everyone.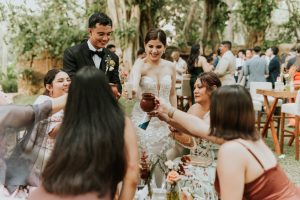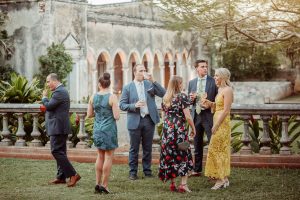 Piña Colada
Prepare this delicious drink with pineapple, coconut milk, and rum. It's perfect if you travel to Yucatan and your destination wedding will be on the beach, who doesn't think of a delicious coconut while at the seashore? For your wedding on the beach you can choose a natural wedding look.
Cosmopolitan
The combination of vodka and cranberry juice makes it irresistible. It's considered an ultra-chic drink because of its pink color. You can't miss it if your theme for wedding is a classic or elegant party.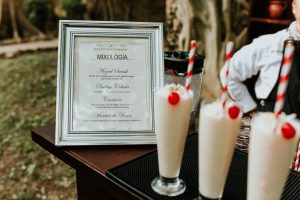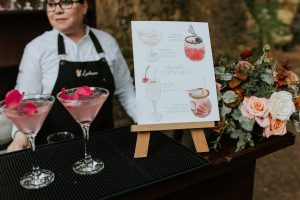 Tequila Sunrise
It's wedding cocktail perfect for a relaxed, cocktail-style party with your interpersonal relationships. It goes well regardless of the time and place but is spectacular in the mid-afternoon when the sun goes down. Look at the way the sky is painted with the colors of your drink.
Margarita
This is essential cocktails for wedding. It offers several options to prepare it with almost any fruit. How about a passion fruit margarita? Your family and friends will love it!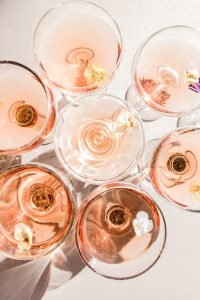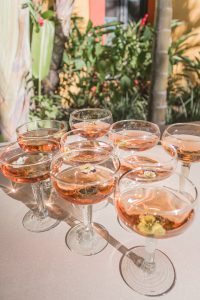 Blue Hawaii
This wedding drink catches everyone's eyes mainly because of its color. Imagine the dance floor full of blue drinks, the party won't stop! It is made with coconut cream, pineapple juice, white rum, and the secret ingredient, blue curaçao. Ideal for the beach.
Blueberry Margarita
The traditional margarita with a touch of purple. It's fresh and a little sour at the same time. It will go perfectly if you have many guests who enjoy tequila and trying new things.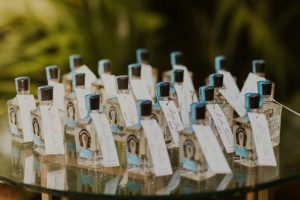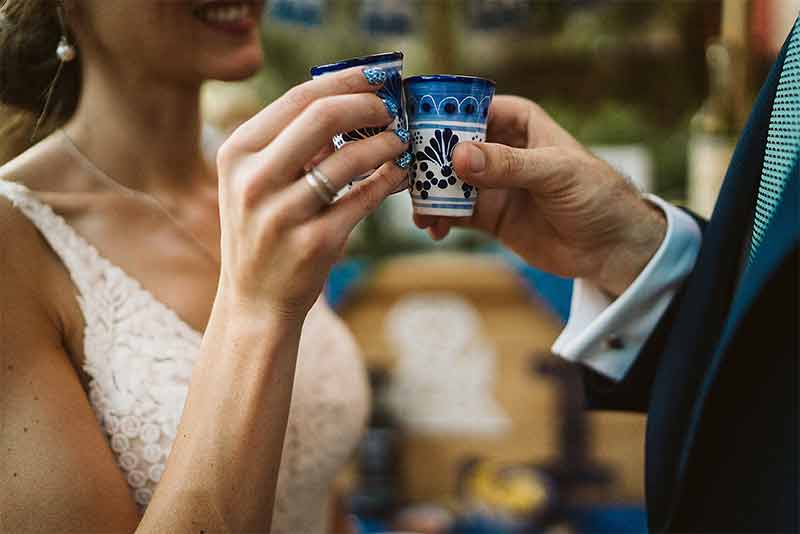 Appletini
This variation of the elegant martini is ideal for a Hacienda wedding venue at night, and perhaps even for a wedding with some theme like the 1920's. The combination of vodka and apple creates a delicious and interesting drink.
Mimosa
With a tropical flavor, this alcoholic drink is perfect to enjoy at a beach wedding. It"s prepared with orange juice, champagne or white wine and sugar. You can also accompany it with pineapple juice. This cocktail will be the star of the night!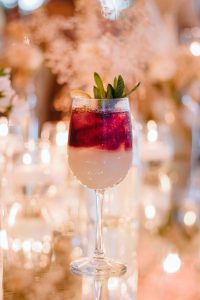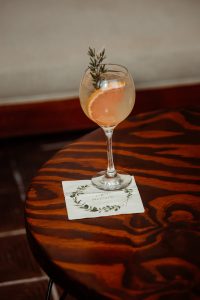 Manhattan
This wedding cocktail is perfect for an evening celebration, all you need is any citrus fruit, whether lemon or orange, whiskey, and the red vermouth. The flavor will delight all your guests. 
Bloody Mary
This drink is traditional. Vodka, tomato juice, lemon juice, salt, pepper, and tabasco sauce are the base of this cocktail.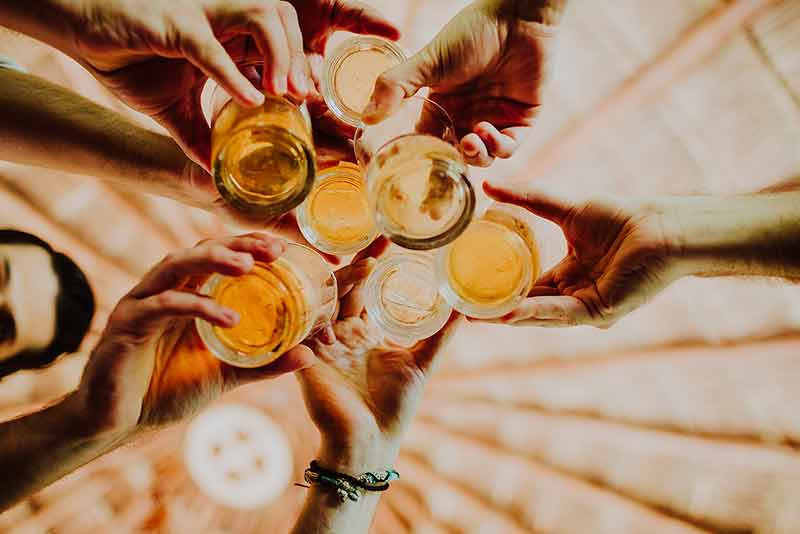 Californication
It's no coincidence that this delicious drink is named as one of Red Hot Chili Peppers' most iconic songs, the californication cocktail is pretty similar to a Long Island Iced T, but with orange juice instead of cola. Vodka, gin, rum, tequila, orange liqueur, lemon, and orange give this cocktail a special touch.
Mojito
This traditional drink is made with lemon, mint, rum, sugar, and soda, or prepare it with other fruits like blueberry or strawberry. All the flavor of Cuba in your entertainment in wedding.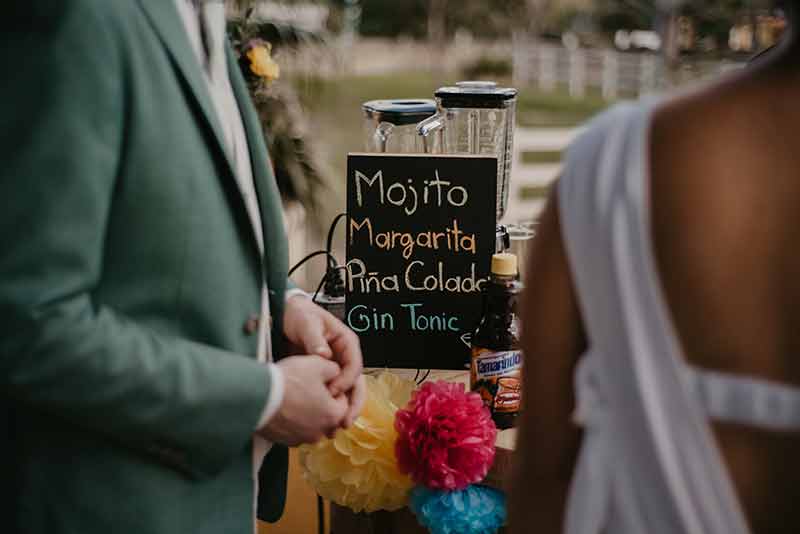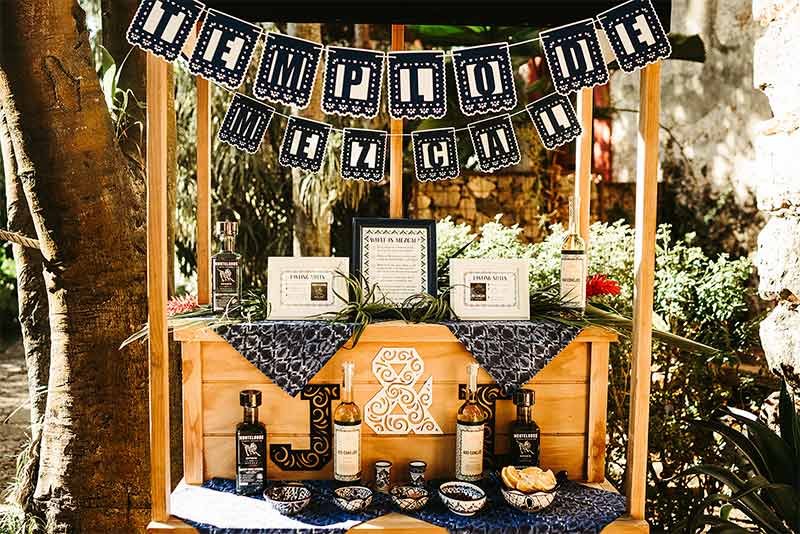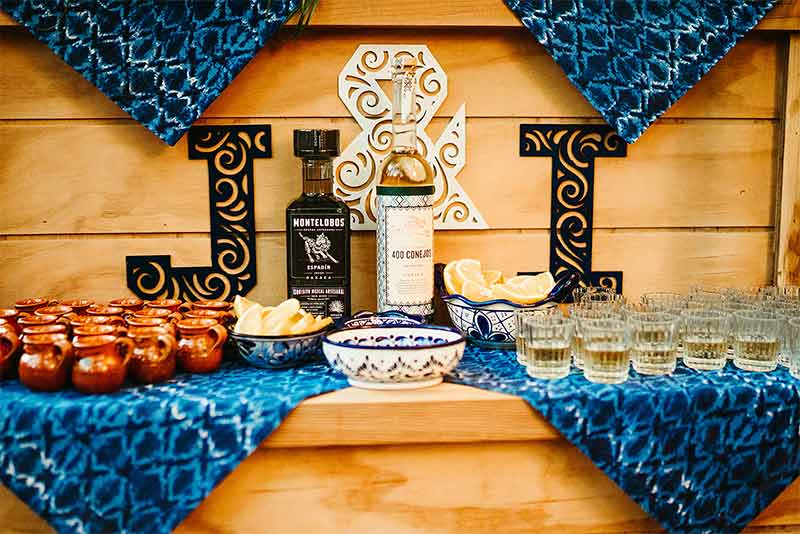 Having a cocktail bar is essential for a wedding since it will be a fun addition to all the decoration while delighting your guests with all the different flavors they can try.  If you are not convinced with the options in this list and want to add even more of your personality to the cocktails, you can create a custom one! Have fun and experiment and don't forget to decorate the bar to also give it a unique personality. 
Our tip: Include glass jars with the drinks prepared so that everyone can self serve. 
Surprise your guests. We assure you they will be fascinated by these delicious drinks.
Photo credits: @cuartoazulwedding @kapephotography @guscortesfoto
Do you want to know more about TIPS for your wedding in Yucatan?
We are YUCATANLOVE, Wedding Planners in Mérida, ask us.