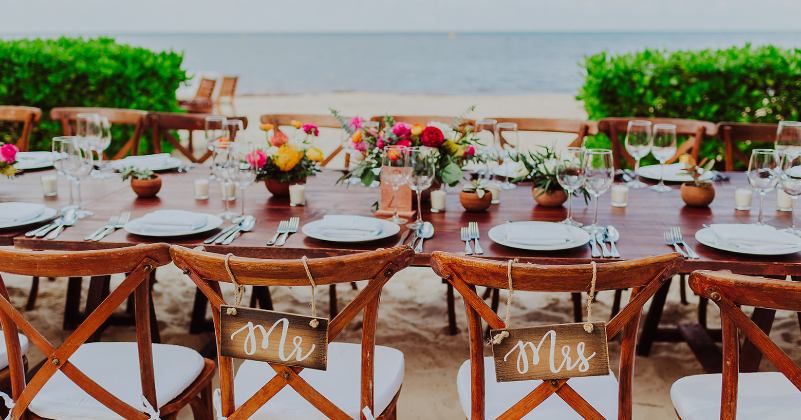 ✅Wedding furniture rental in Cancun: the details you shouldn't forget⛱️
Are you planning a wedding in Cancun and don't know how to start yet? Get inspired by this information! Know those details that you must take into account to select your wedding furniture in Cancun to make your wedding on the beach the best. Follow these tips to create and design unique and beautiful spaces for that special day. The result will be wonderful!

The important aspects of your wedding furniture rental in Cancun:
An ideal environment for a wedding at the beach
Try to choose the location you like best, the beach is a good option, as well as a terrace, pool area or garden. The place you choose will have striking areas or with a beautiful landscape, take advantage of these areas to enhance its beauty, place in them the candy table, dance floor, wedding table, photo area or some other important area.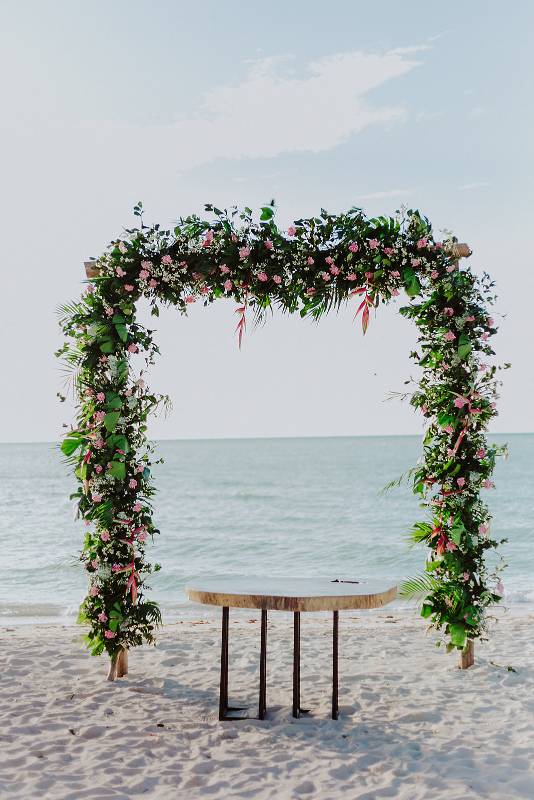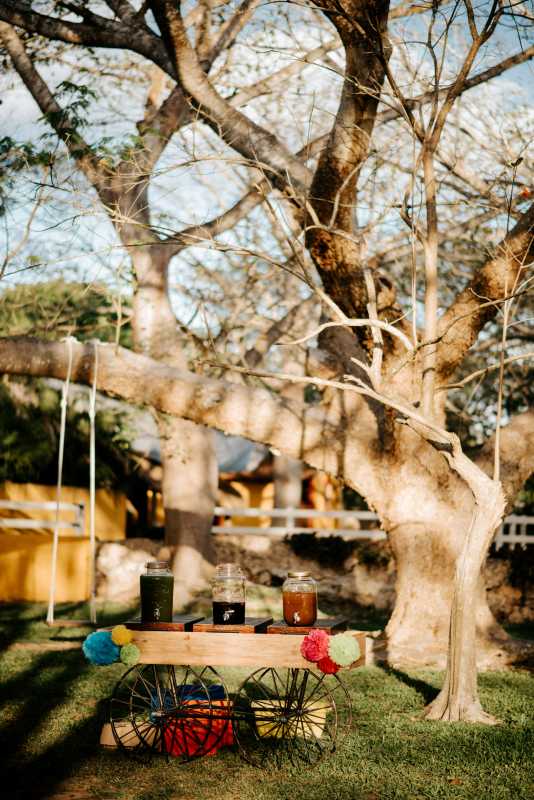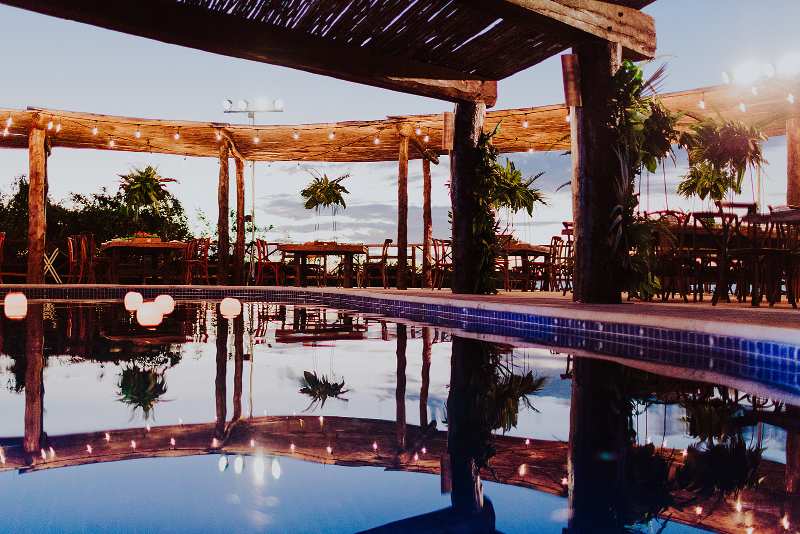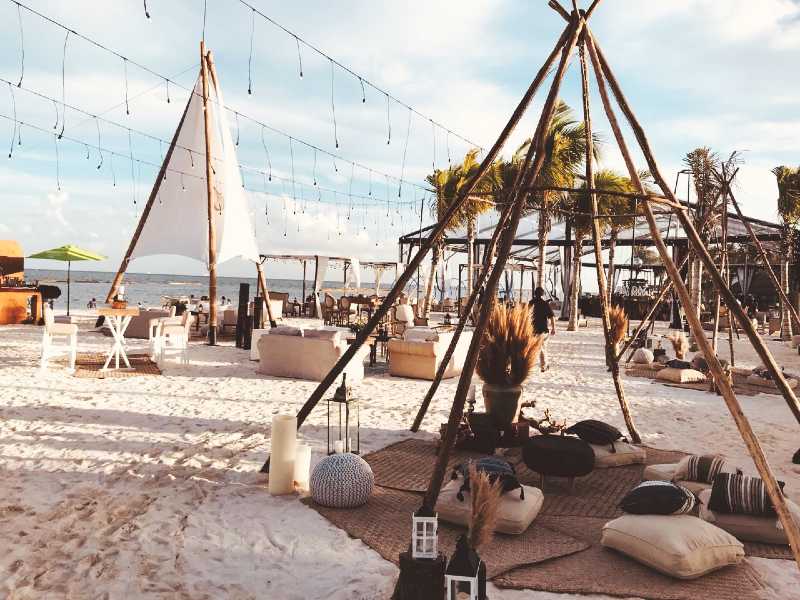 Complement each area with select furniture, choose the elements of the style that you like the most. All styles can be combined in a tropical setting, could be it a vintage, classic or minimalist style; don't forget that for a beach reception it is important to preserve the freshness on the environment, this can be achieved by using a lot of foliage.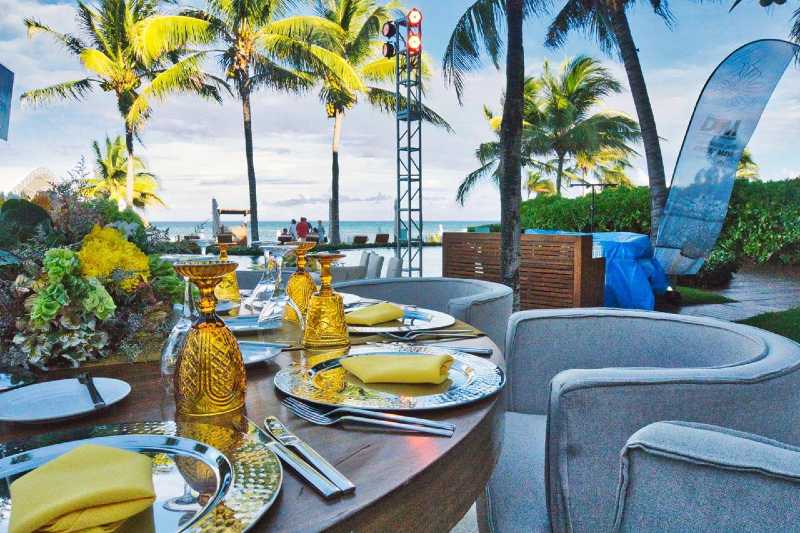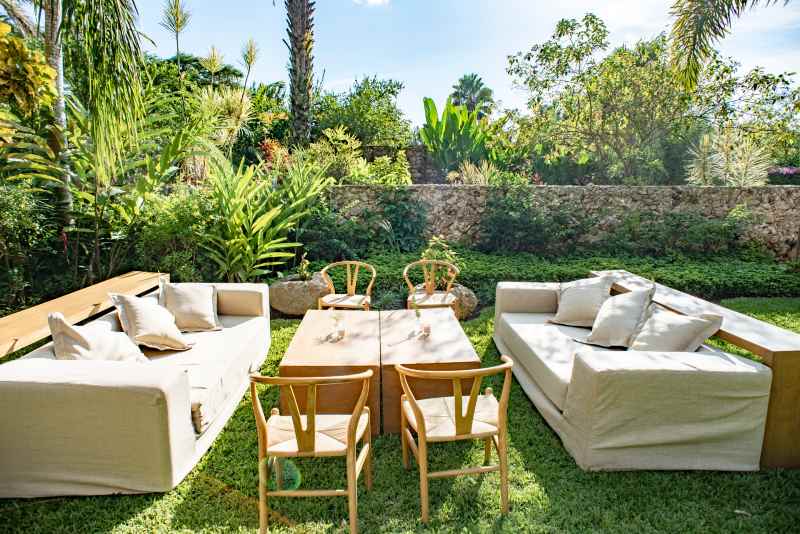 Lighting is a very important point, many times we believe that general light is enough. To achieve greater intimacy and comfort, we recommend using warm and dim light; lamps, bulbs, candles, and torches will be your best allies.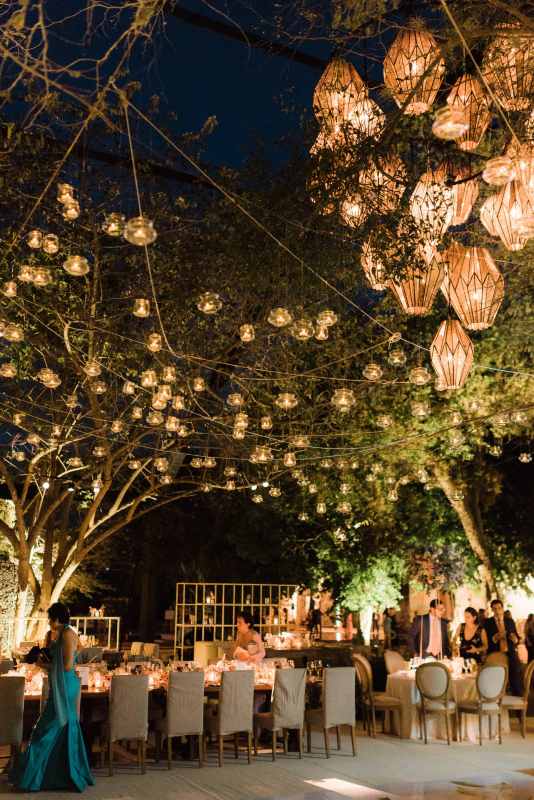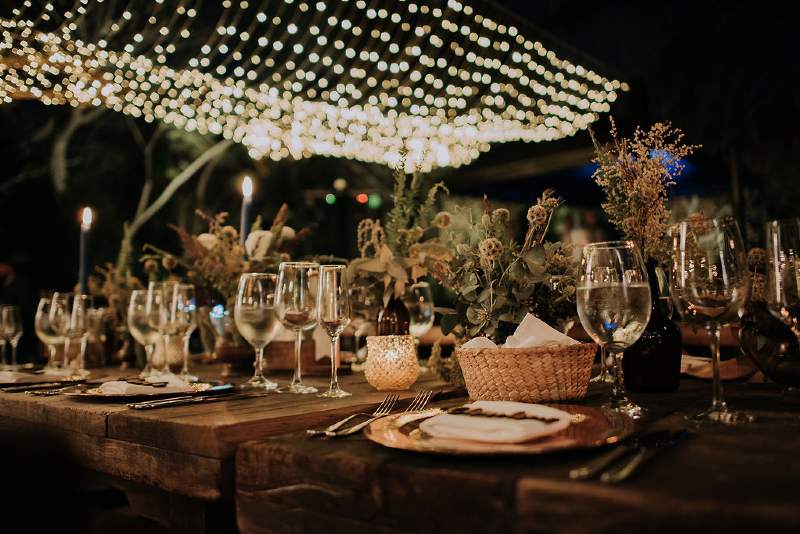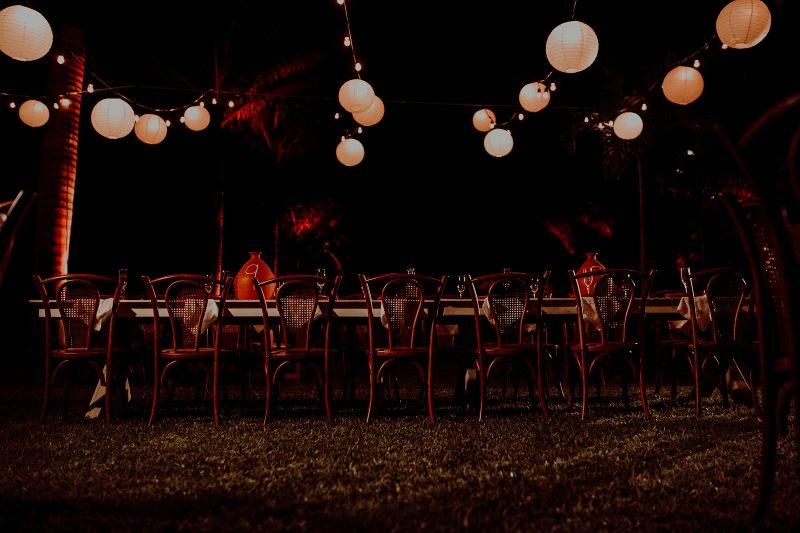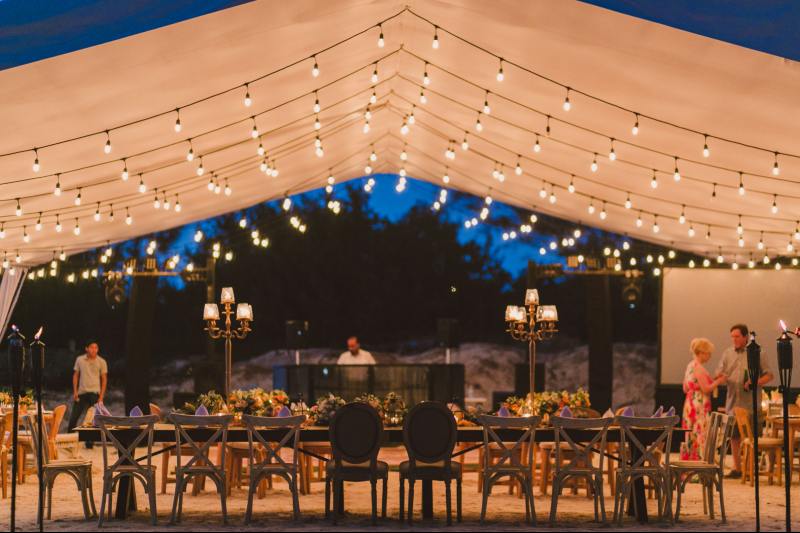 Best appearance, colors, and textures for a wedding in Cancun
Shares joy and freshness, the colors are perhaps the most important detail of all. The color palette you choose will be present in all the elements. It will give harmony to your reception. The ideal colors for the beach are bright tones, choose the ones that represent you the most; if you want to have a minimalist or classic style, you can perfectly match them if you add a striking and intense tone, such as red, blue, yellow or green.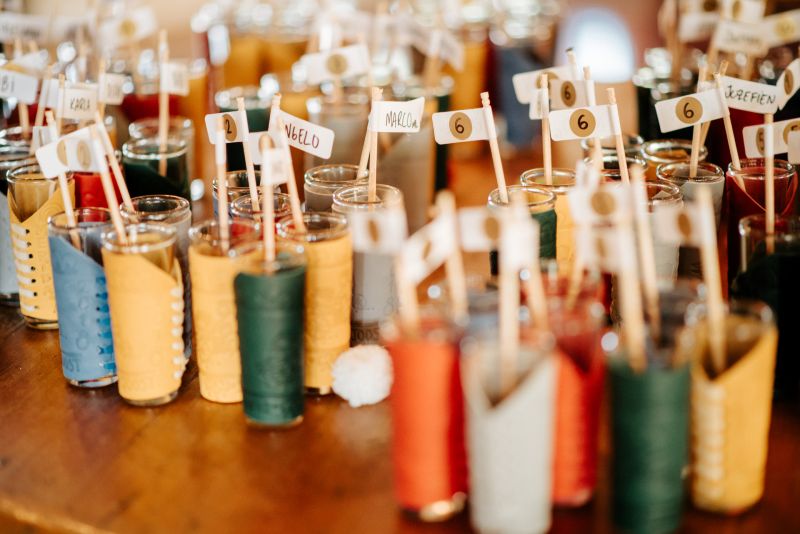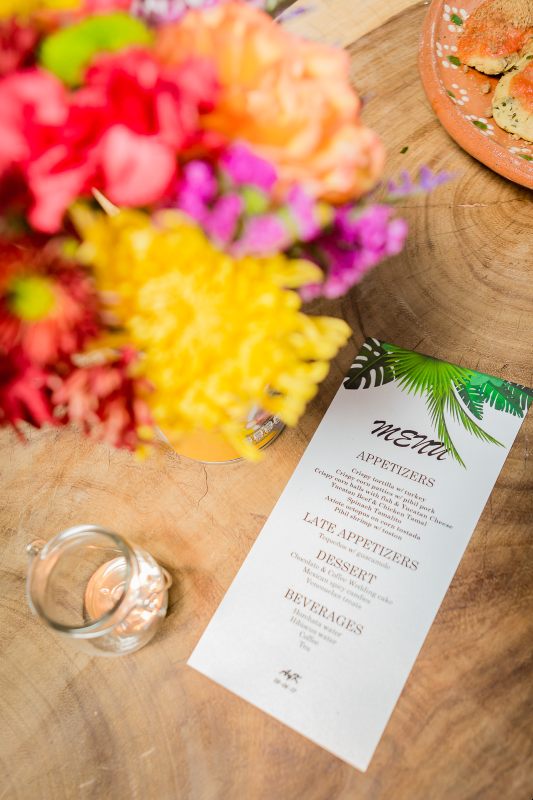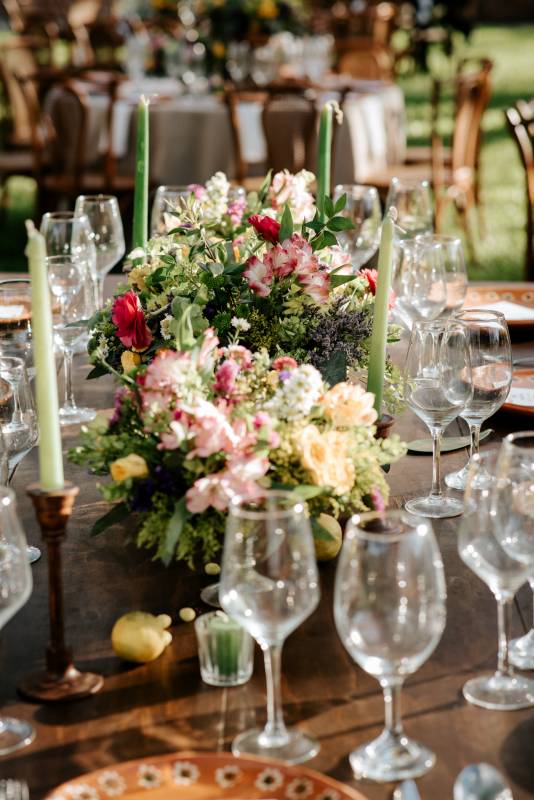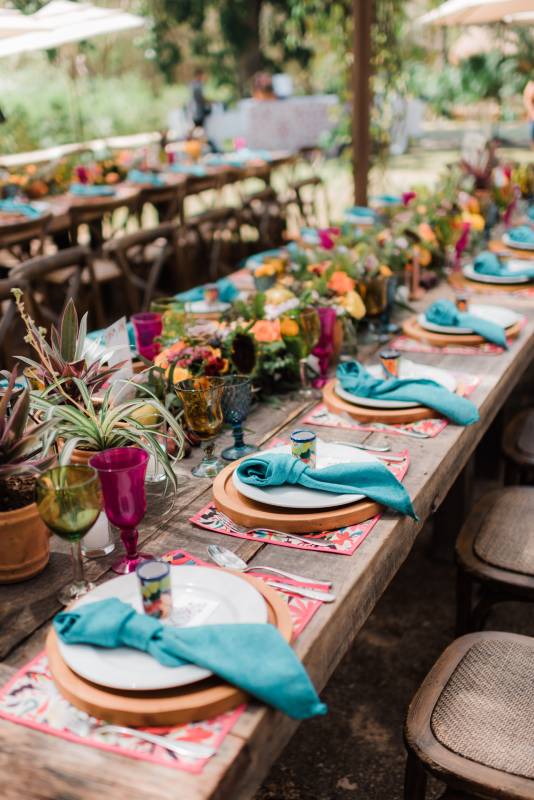 Wood is the ideal texture for the beach, choose various styles of tables and other elements with this look. The flower or leaf-print patterns are ideal. You can also choose a more modern pattern, just try to use the right colors and not overdo it.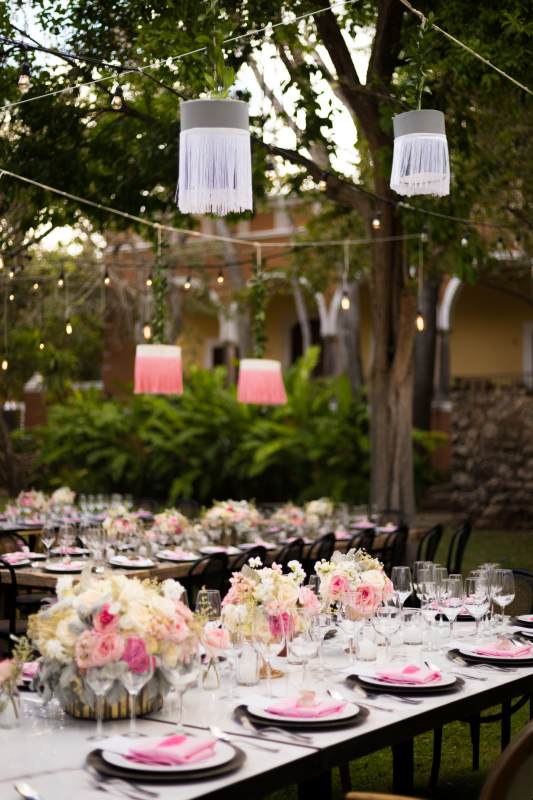 Elements you shouldn't forget about wedding furniture
Without a doubt the pieces that should not be missing are the tables and chairs, creates a direct harmony between these two elements in colors and textures. To decorate your table uses simple and elegant tableware; it is ideal for a wedding in Cancun. However, since it is a tropical style, you can be more daring by using peculiar and different pieces, as much in tableware as in glassware and tablecloths.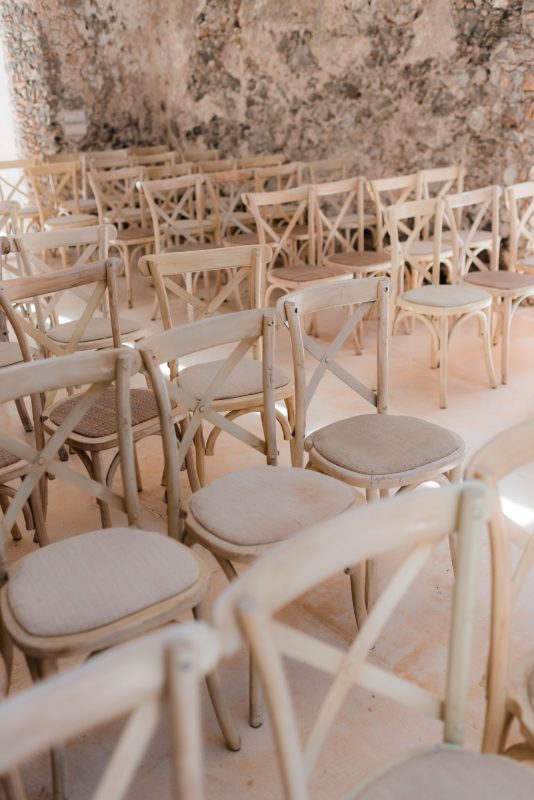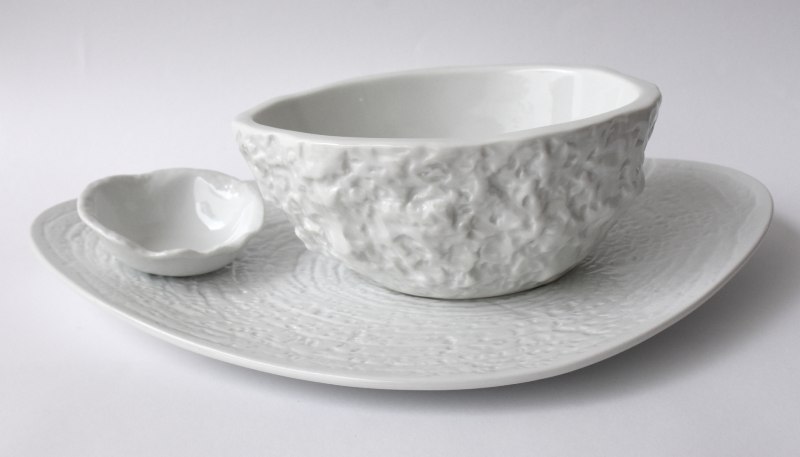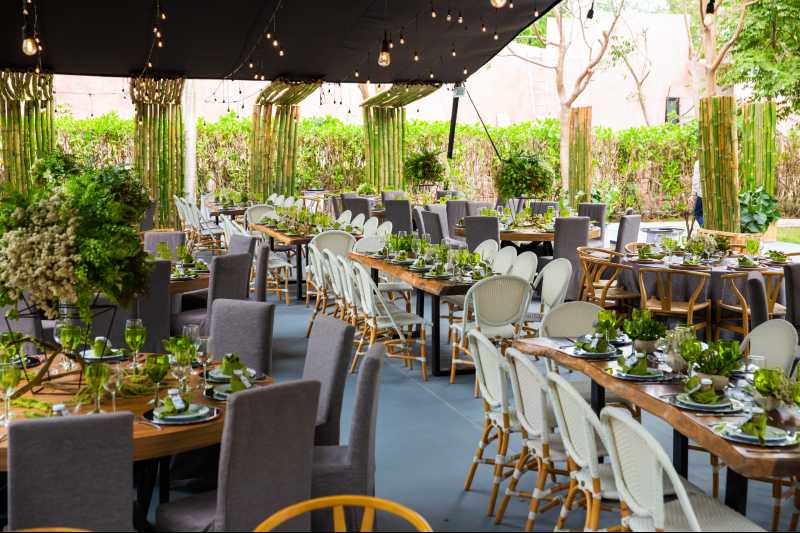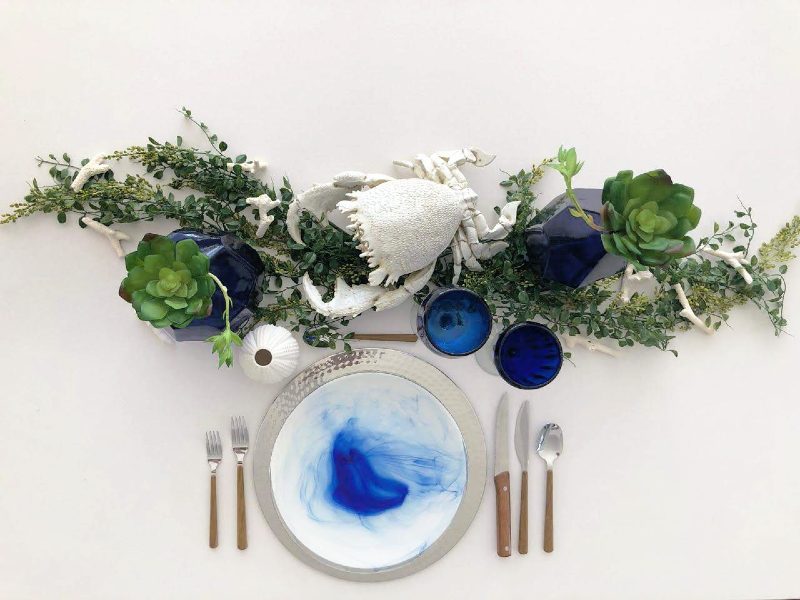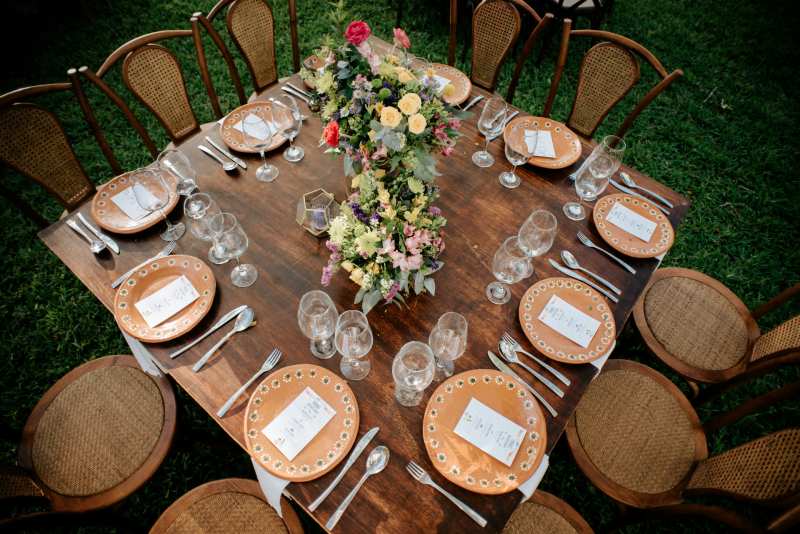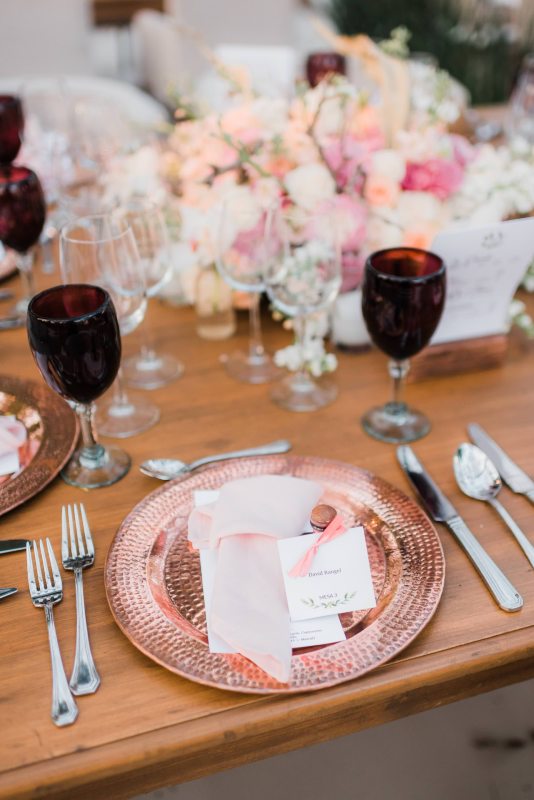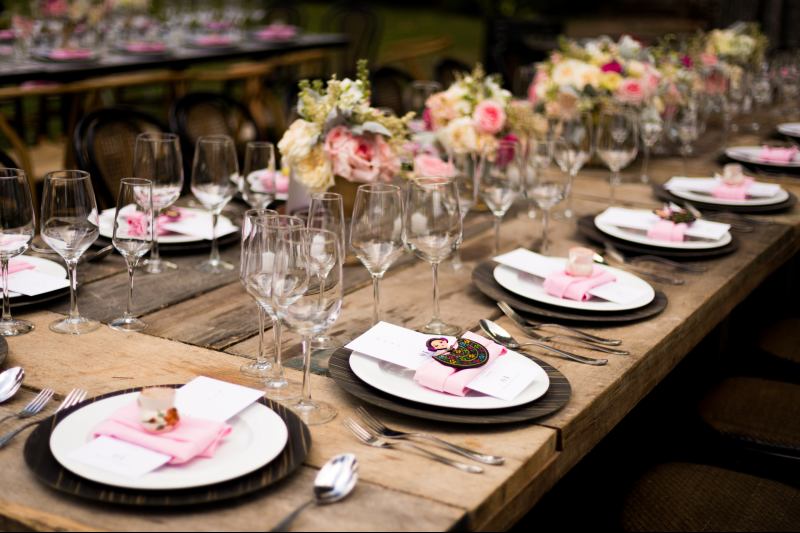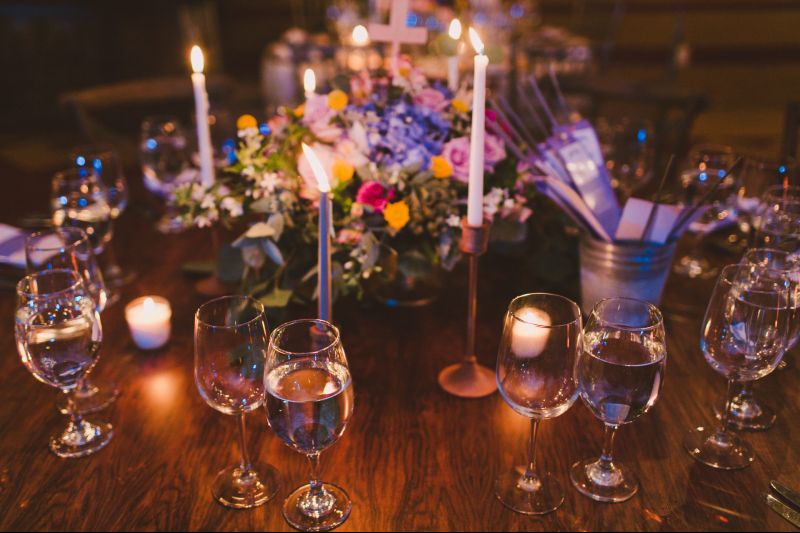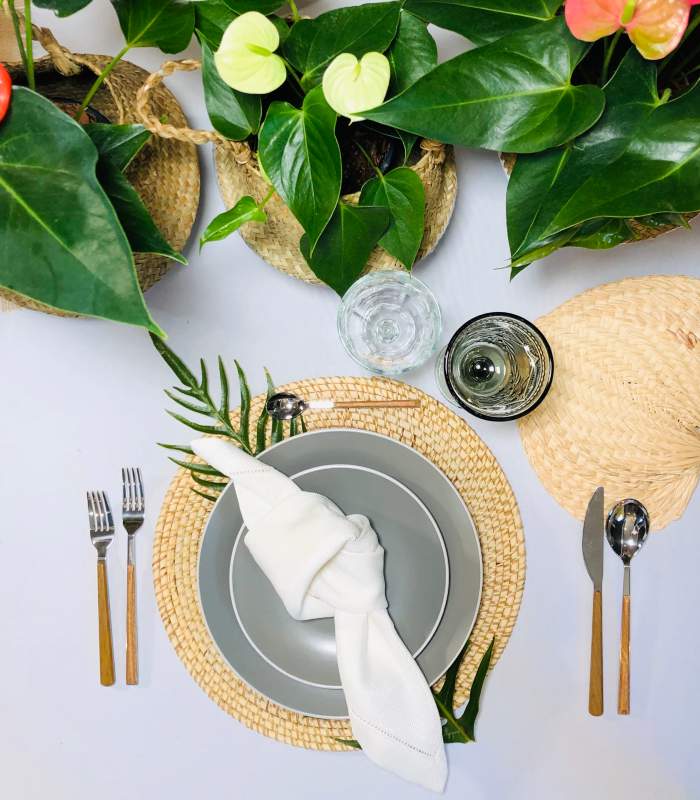 Your centerpiece is the frame! Decorate with lots of foliage and plants, use unique tropical flowers; although if you want to complement a more classic style, use roses, they will look beautiful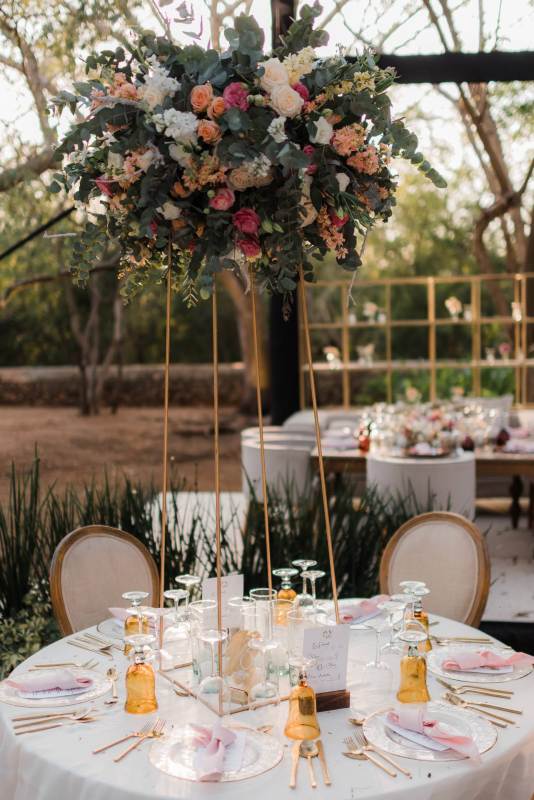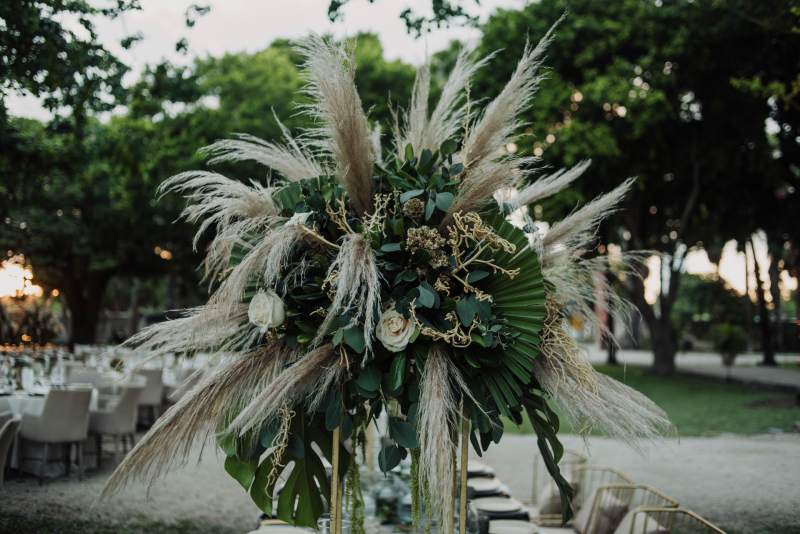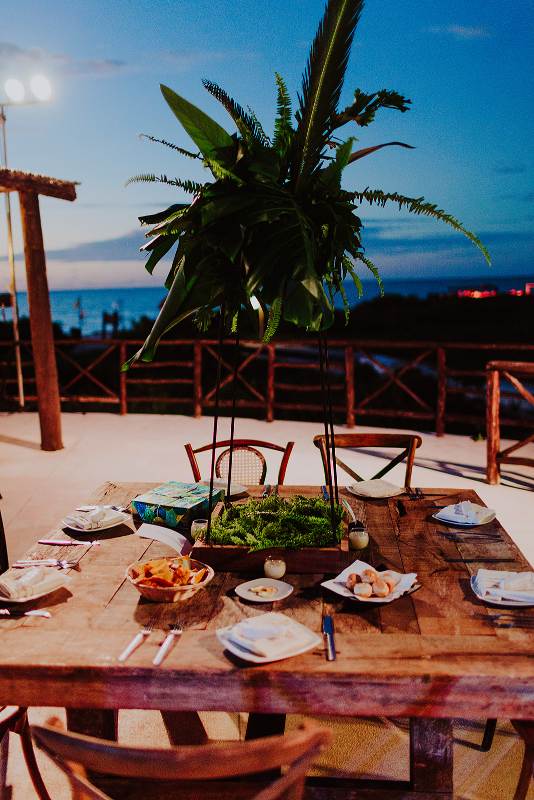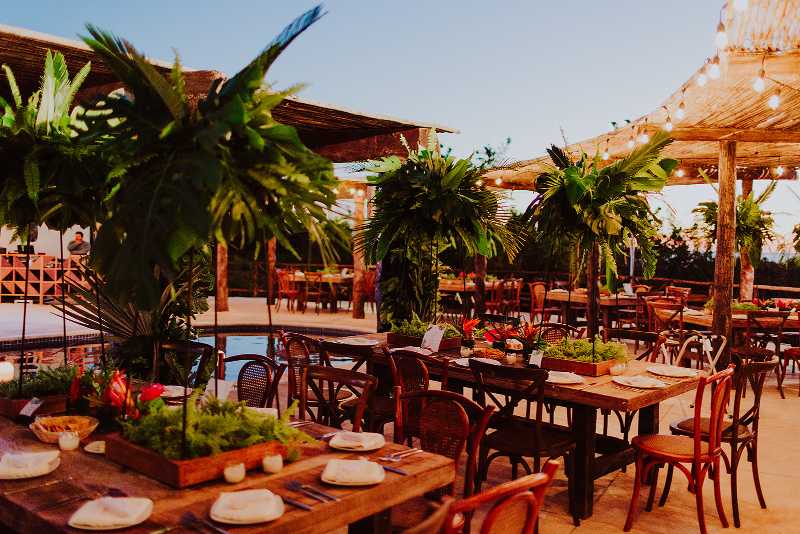 Details that make the difference in your wedding furniture rental in Cancun
The reception is not everything. It is important to take into account other spaces that can liven up your event. Create more casual seating areas by placing lounge chairs in the sand or terraces around campfires and accompany them with some beautiful carpeting.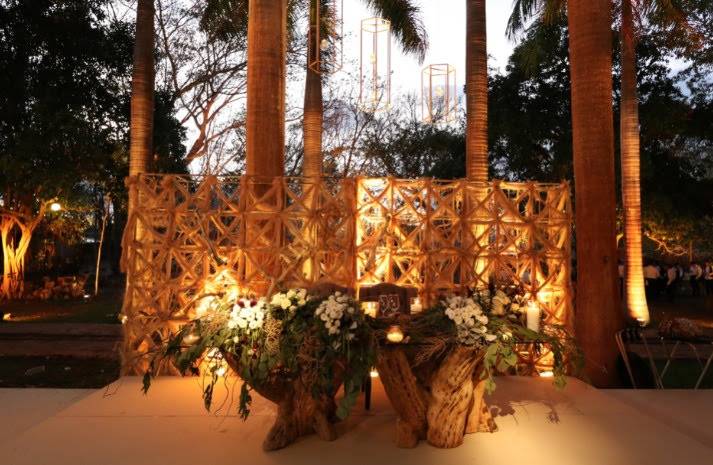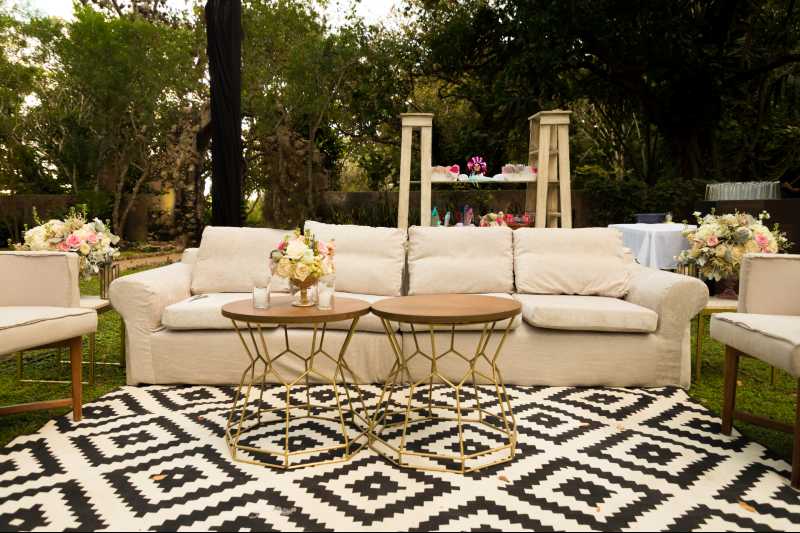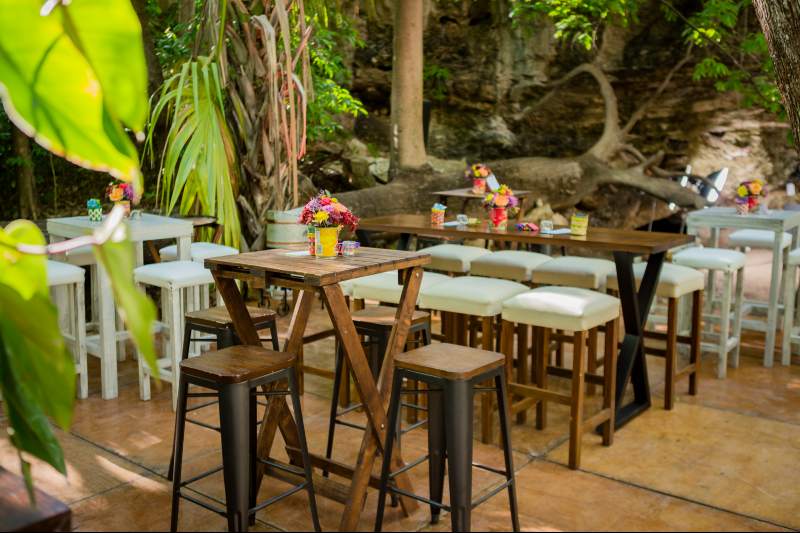 Embellish your bar, use some wood texture, you will see that it will be a significant detail. Place torch or candle paths, it is a detail that will look beautiful at night.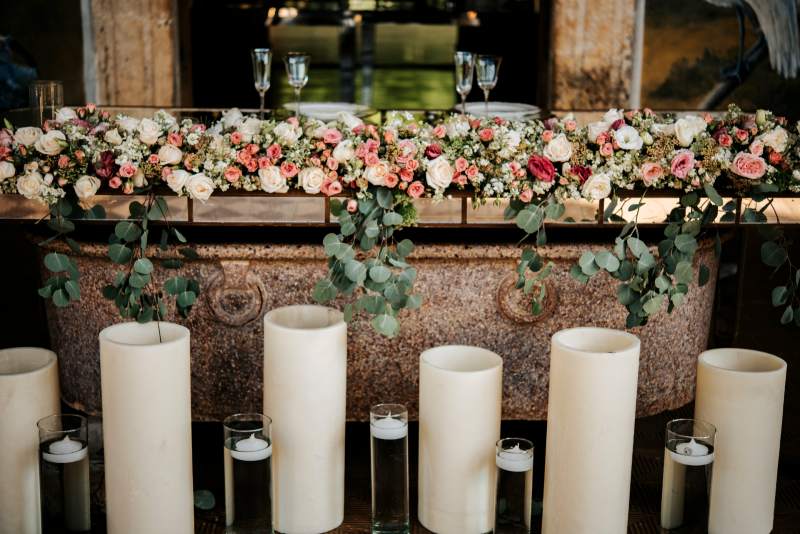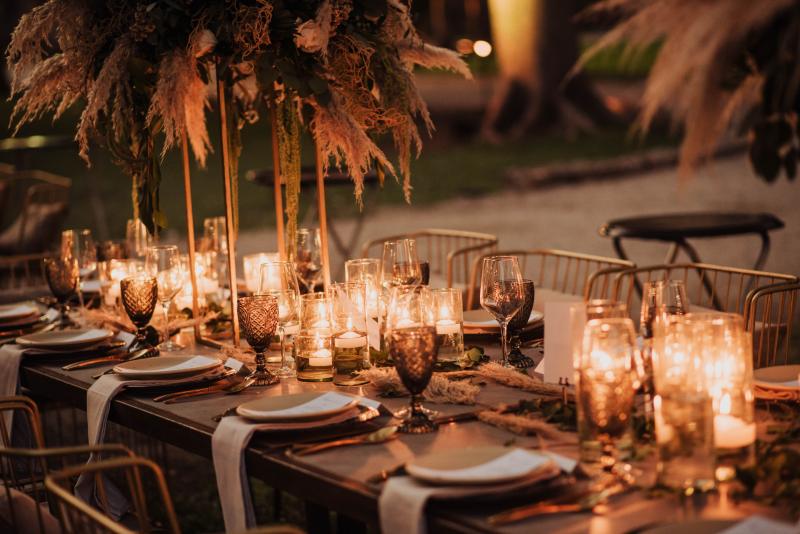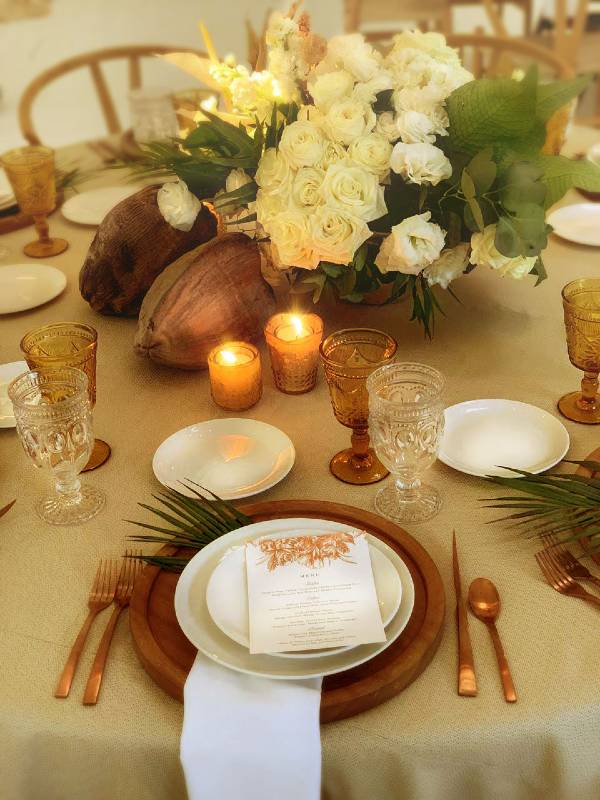 Don't forget the dance-floor, the floor and deck decoration will be important for this space, place modern or classic chandeliers, unique lamps or lines of bulbs, remember that the lighting is better in warm tones. If you have a different and unique space in your location, such as a pool, deck or balcony, use it! Place candles and foliage makes the most of every space.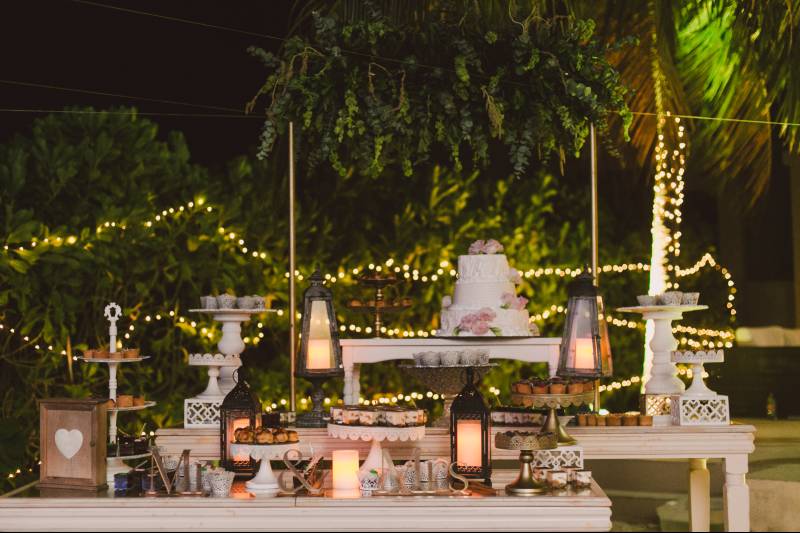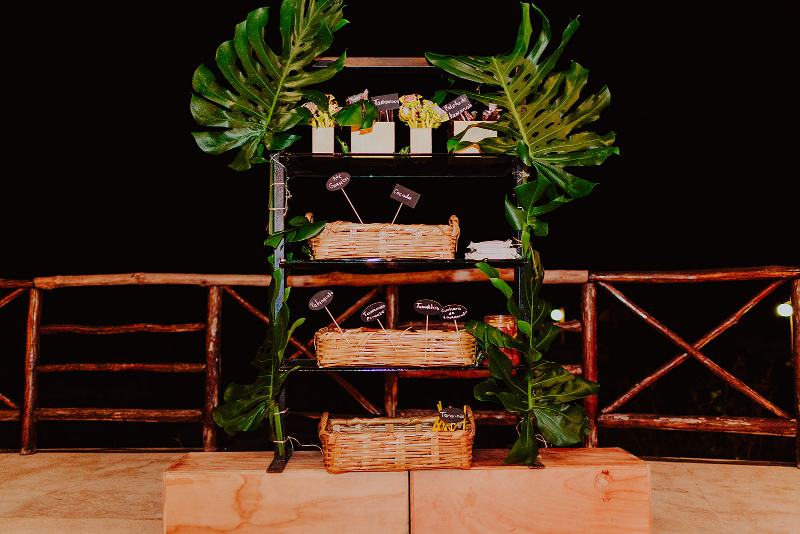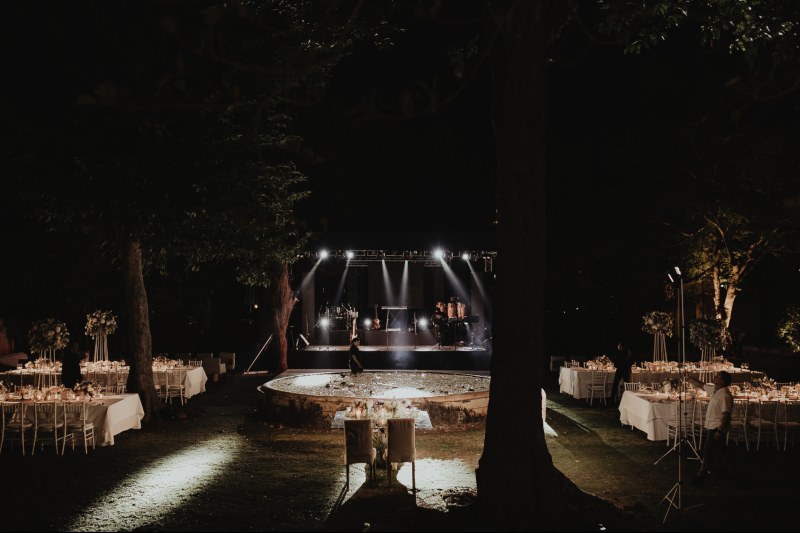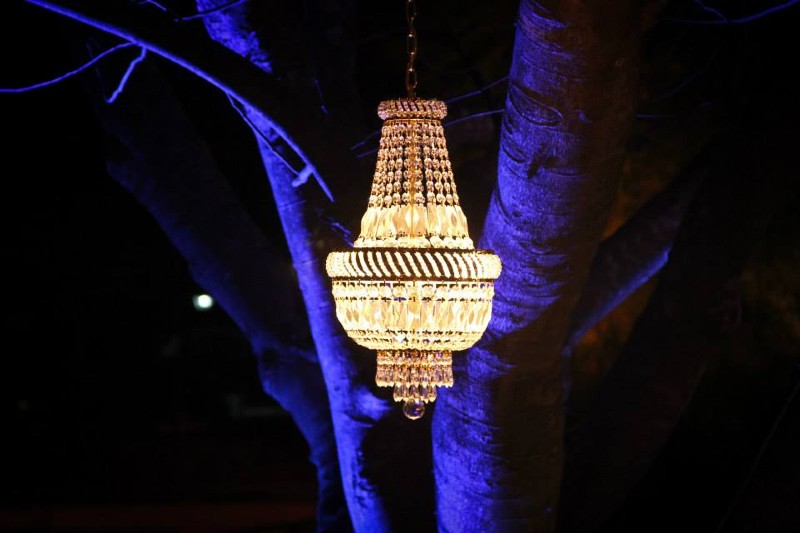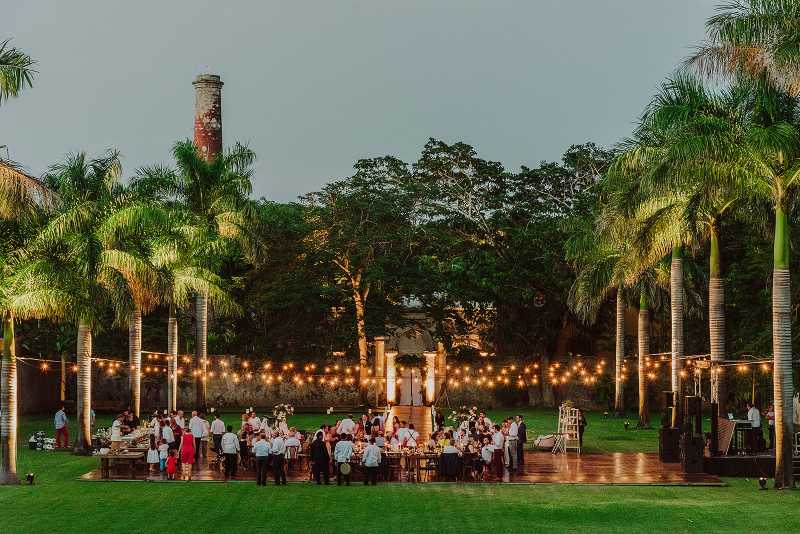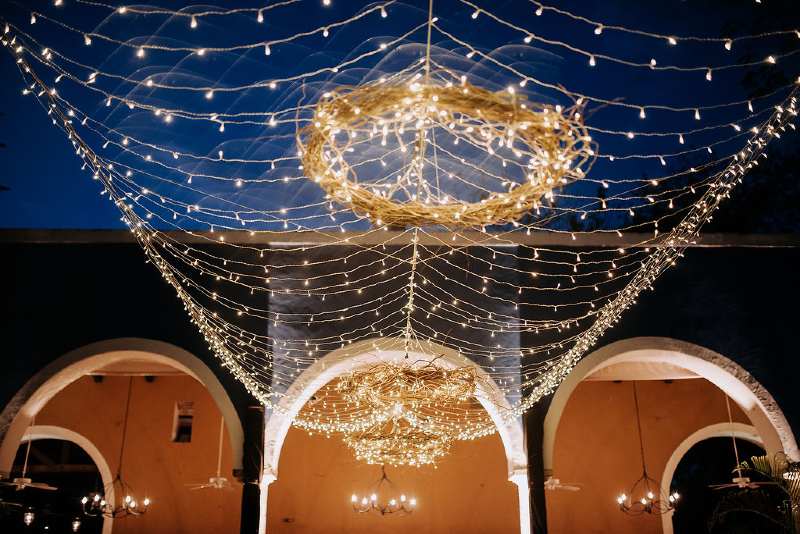 Your wedding, your style, personalize your wedding in Cancun
Now you know the details that you must not forget about your wedding furniture rental in Cancun. Don't wait for any longer and start designing, get inspired, gather all those tips and images and create your own style. Remember that you can have a "boho-chic-tropical", "classic-tropical", "vintage-tropical", "minimalist-tropical" or "yourself-tropical" wedding; if you have any complications to make your ideas come true, don't hesitate to consult with professionals, your wedding in Cancun will be perfect!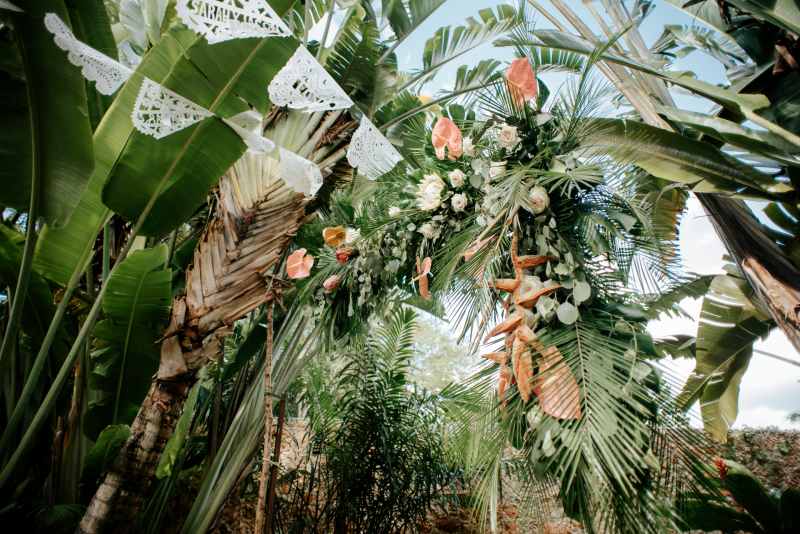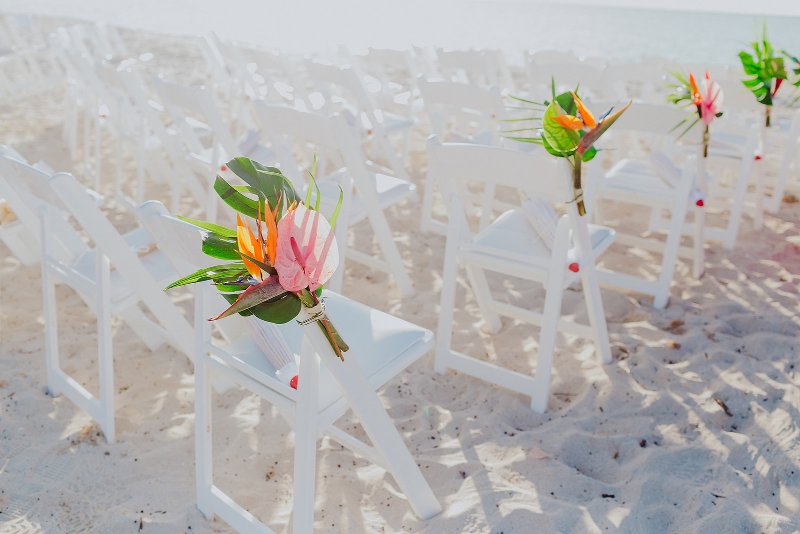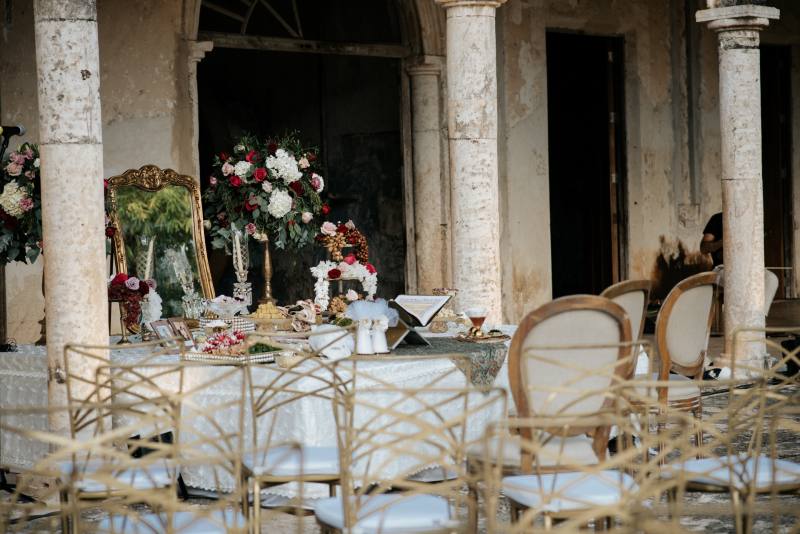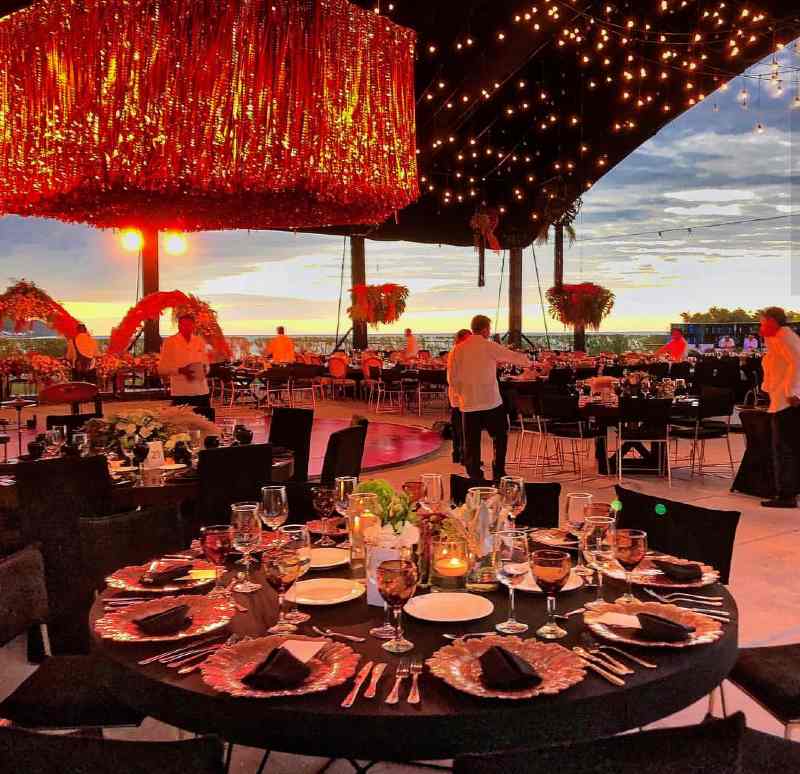 Photographic Credits: @minimal4.0.
Do you need any advice? Just click this button and a Minimal 4.0
specialist
will contact you shortly!