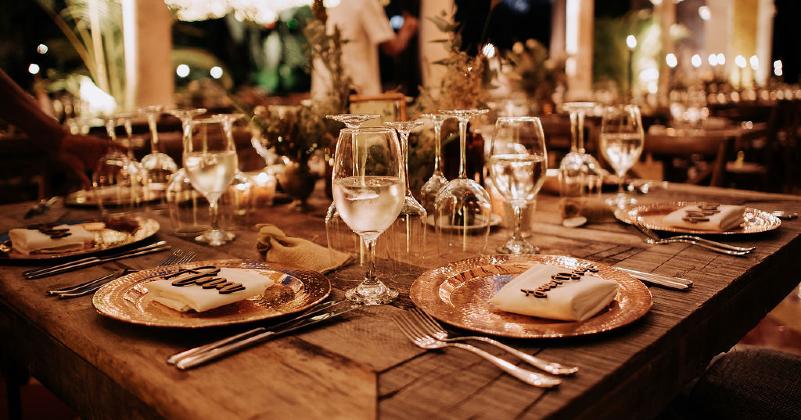 ✅ Boho Chic: the trend for weddings in Cancun that could be perfect for you 🌿
A unique style, bohemian and chic, the perfect combination for boho chic weddings in Cancun discover how to create a warm, rustic and distinguished atmosphere at the same time. Know every important detail for this style and make your wedding an unforgettable event!
Trendy elements for your boho chic wedding in Cancun:
A rustic table and chair for your boho chic wedding in Cancun
The warmth in the ambiance is the most important thing for this style for weddings in Cancun. The wood must predominate in the space, choose elements with a rustic appearance. This style is easier to combine with the tropical style, since they have similar elements. Use warm colors like coffee, beige, orange, reds, and pinks, avoid blues; if you like a more lively atmosphere, combine contrasting colors in some details.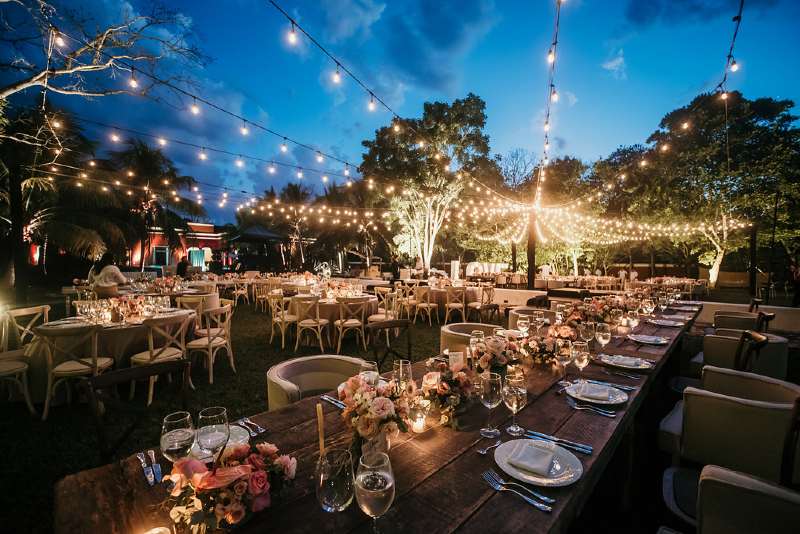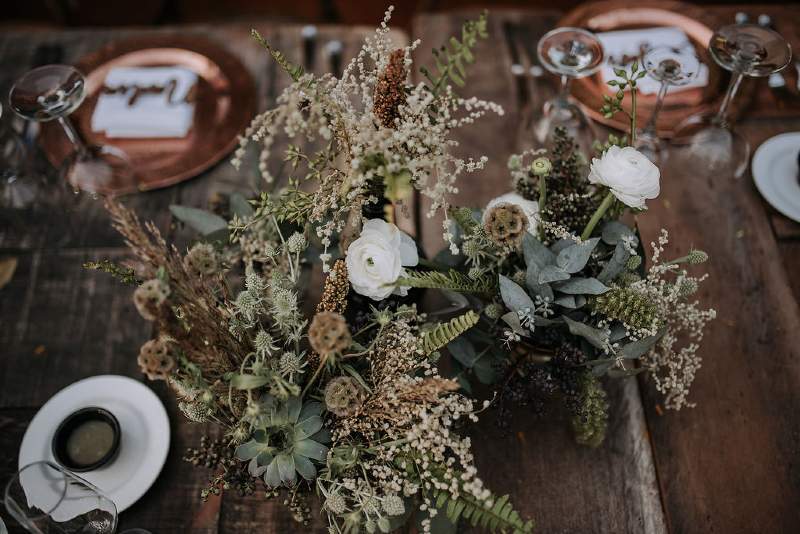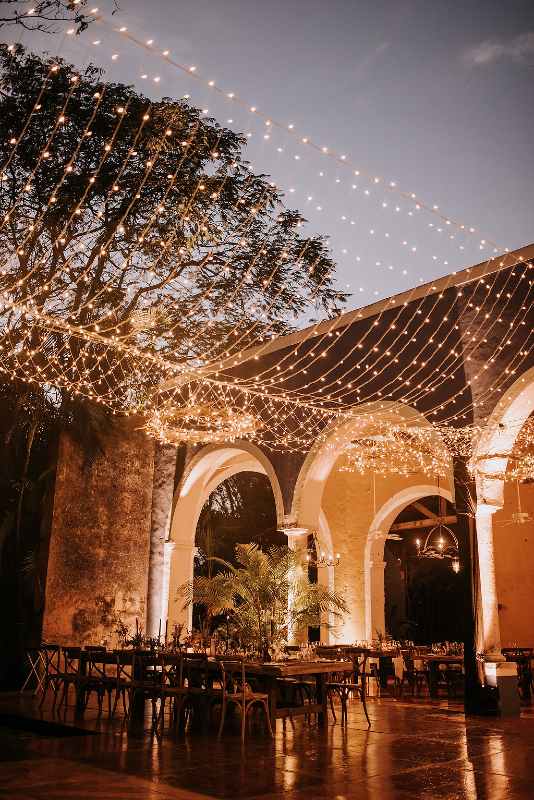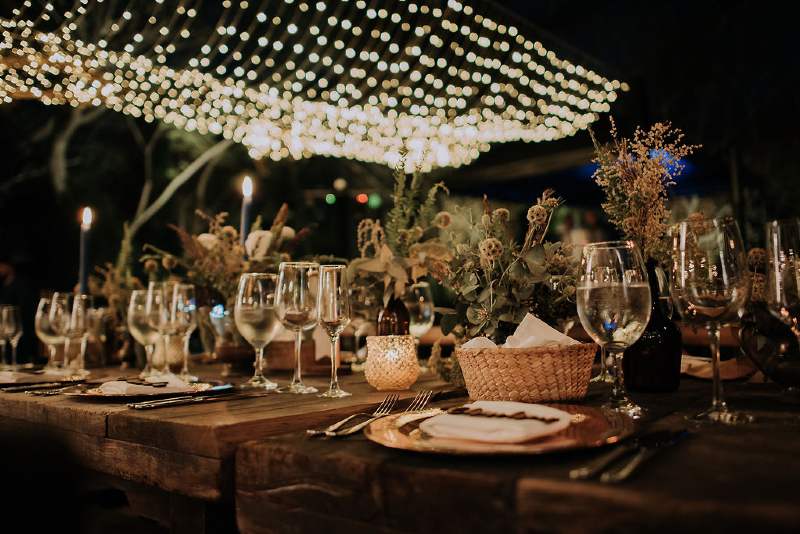 You can use different styles of tables. The best option is the "rustic table" if you want to vary, use styles such as "parota table" and "vintage table" will give dynamism to the reception of your wedding in Cancun.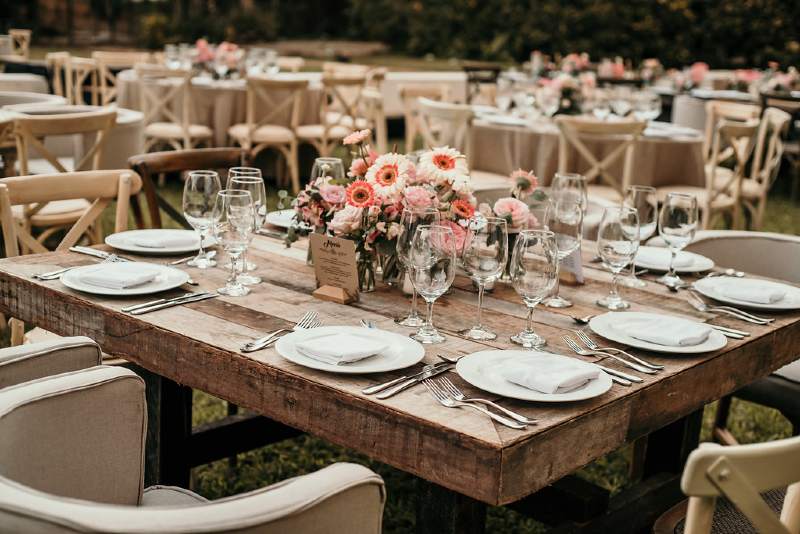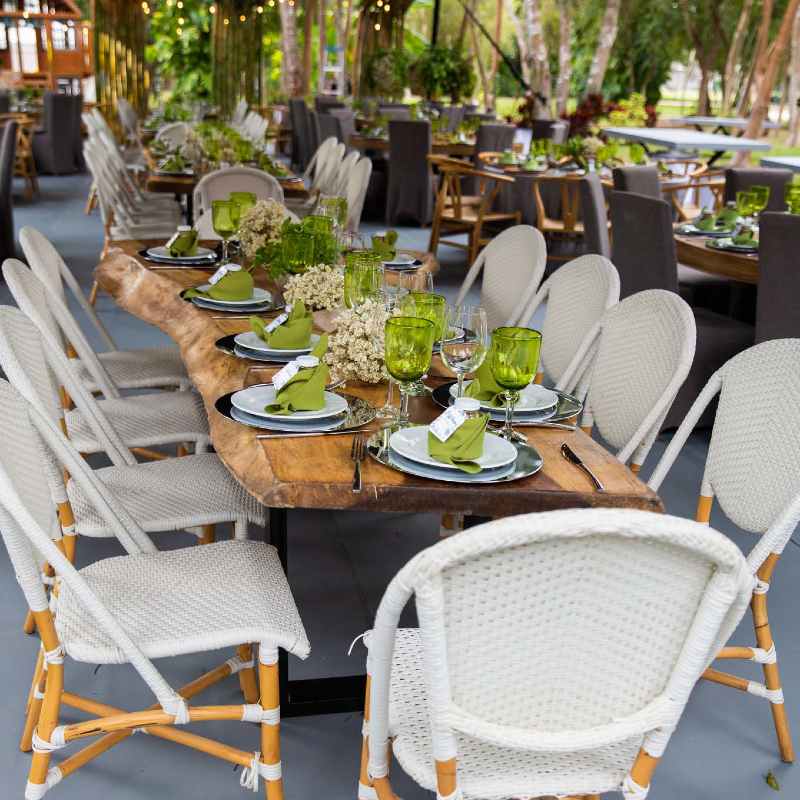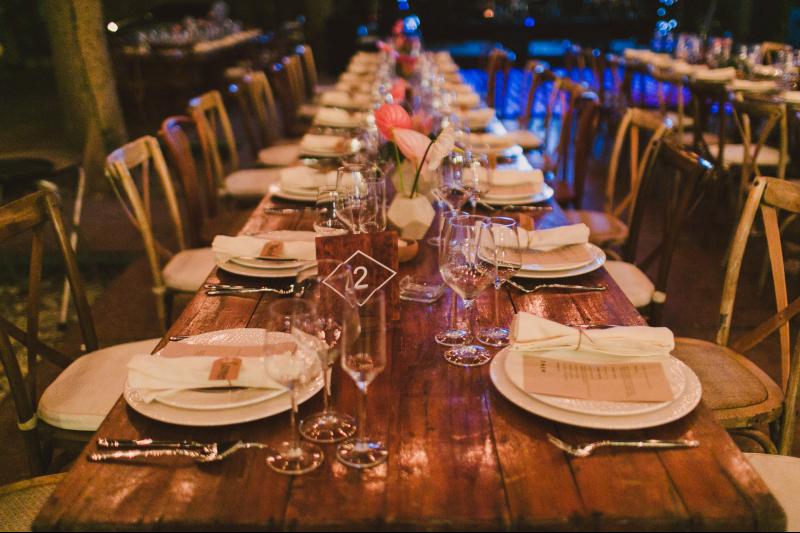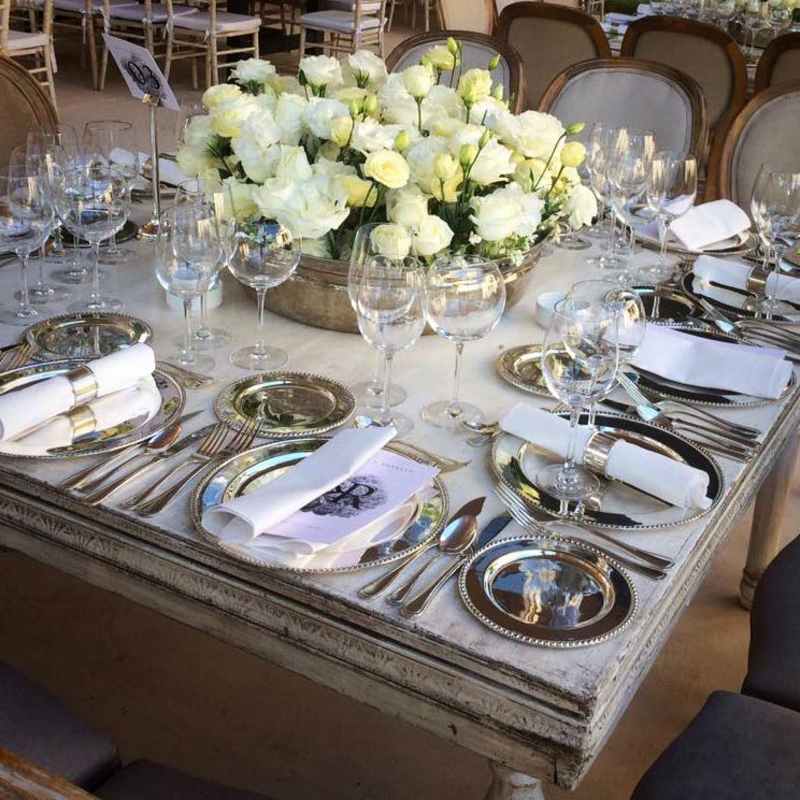 Choose two or three different styles of chairs for your wedding in Cancun, don't forget to place the "Crossback chair" which has a wooden texture, you can also choose the "brown thonet chair with petatillo" or the "marbol chair" with a padded seat, they will be the most beautiful and comfortable. You can also choose some more classic ones that go with the chic side of this style, like the "Louis XV chair" or the "imperial chair".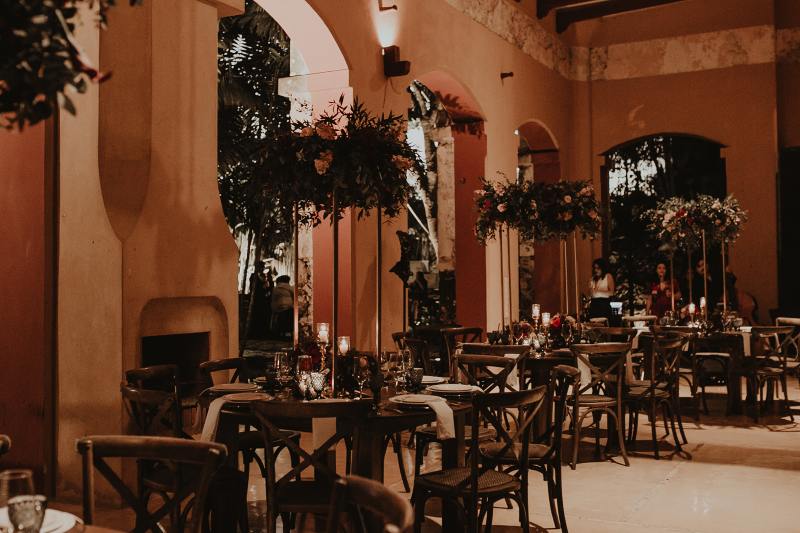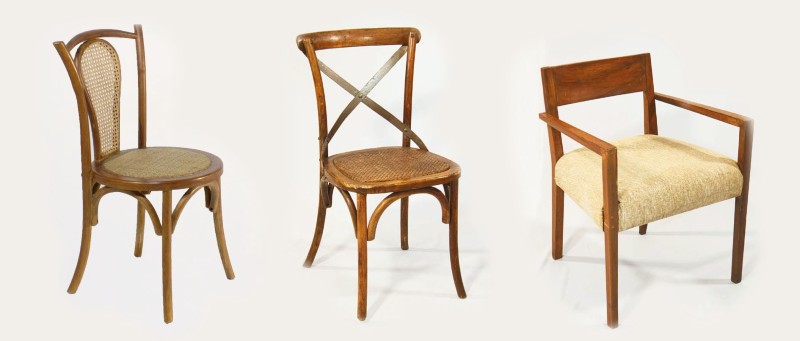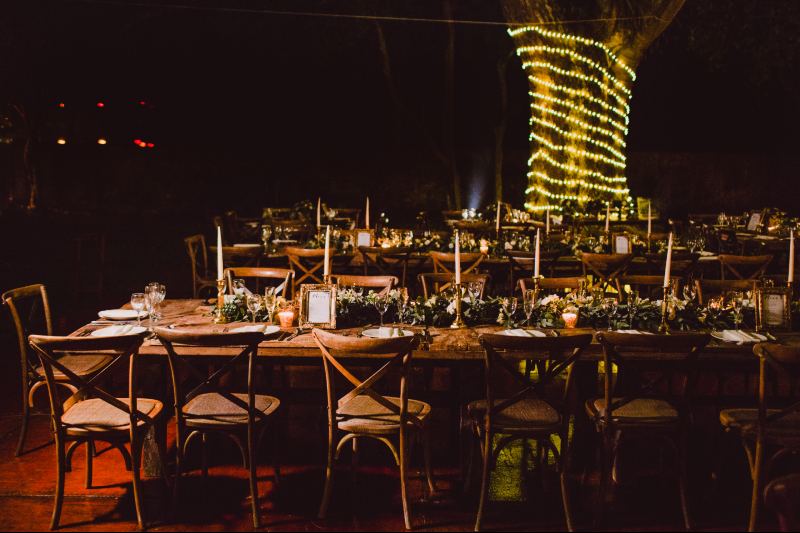 Natural and casual tableware for your boho chic wedding in Cancun
Look for originality in your choice, you can use a simple set of a neutral color, like the "gray matte set" and combine it with a peculiar underplate; you can be more elegant using the "onyx set" in emerald and golden shades. Remember, if you want to use colors for this element, choose dark shades, either a military green or wine red.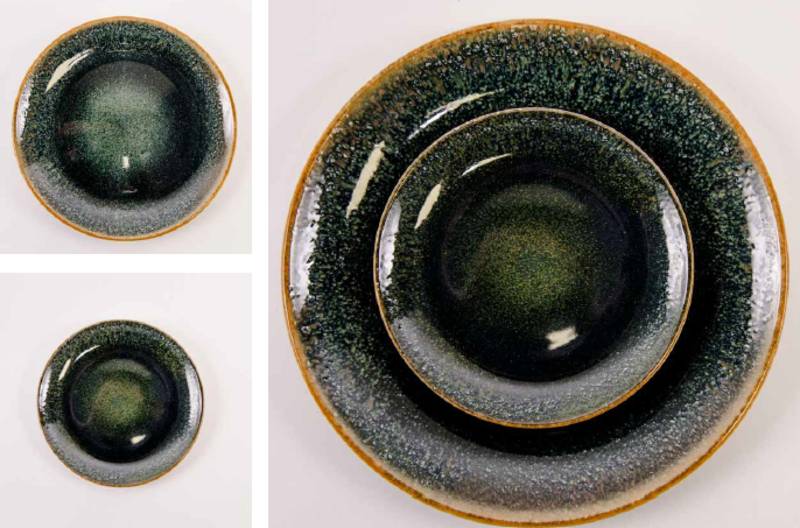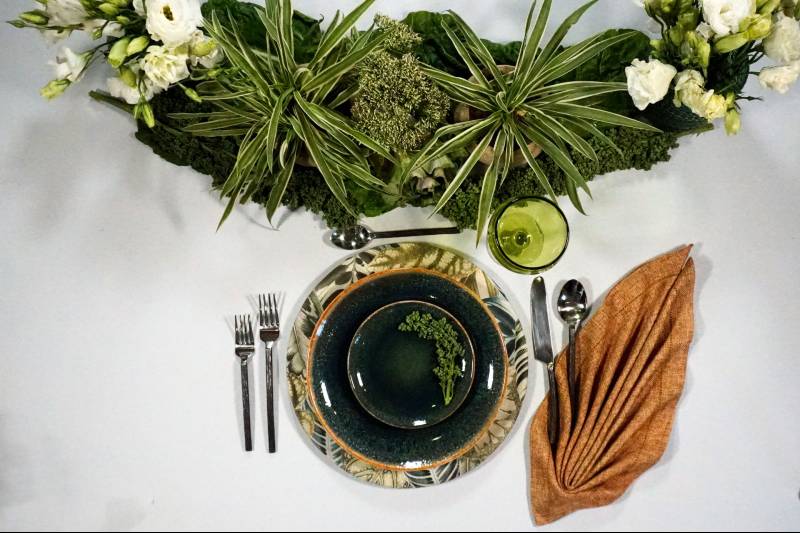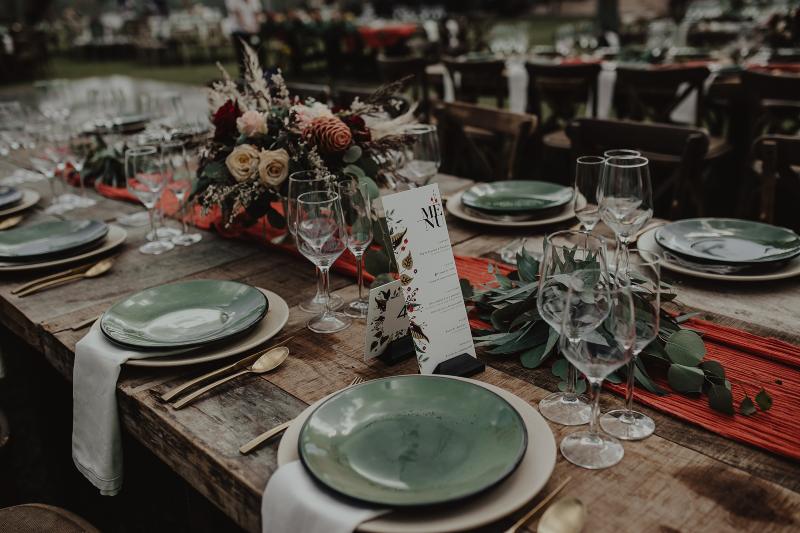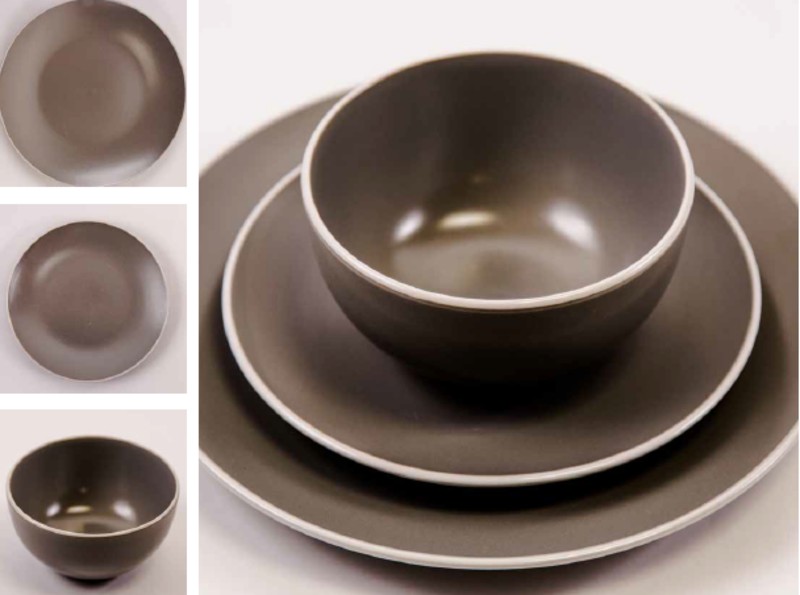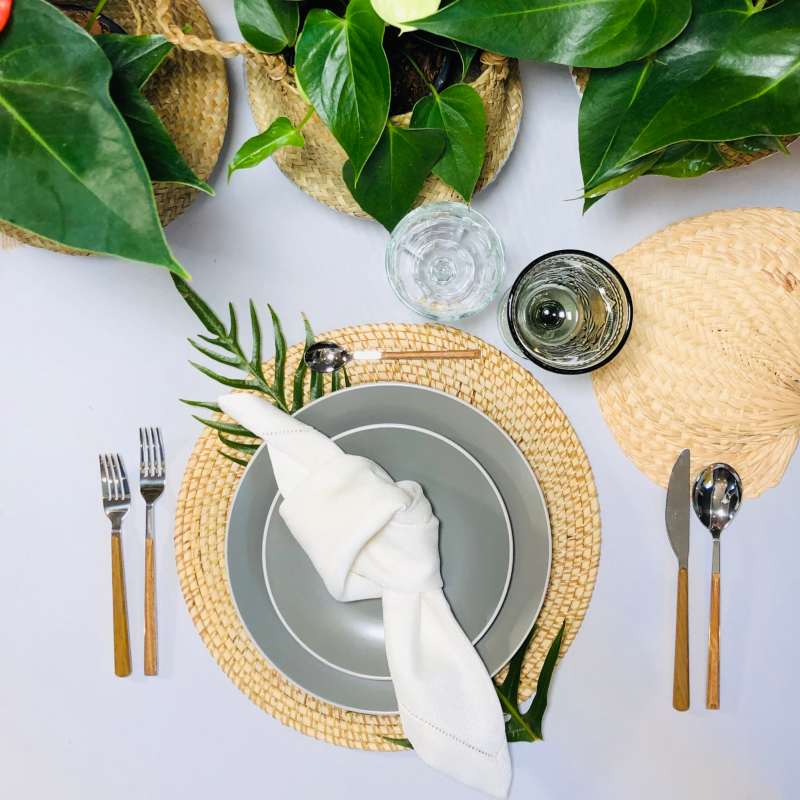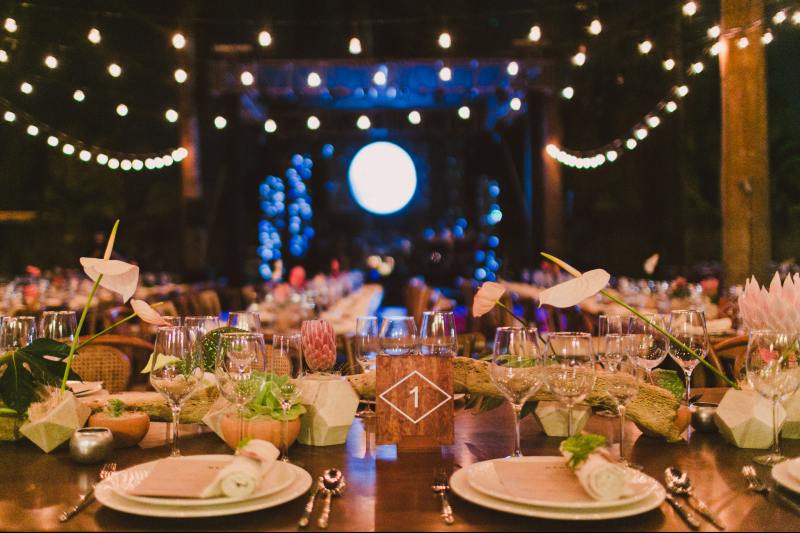 The metallic textures cannot be missing in this style. You can place some of them in your choice of under plate and cutlery. We recommend you to use the "silver underplate" or the "copper underplate"; you can also choose a traditional transparent glass one or the "arabesque underplate" with a mandala design. If you want to be more daring and unique, we recommend the "macrame" underplate in the color you prefer or the "forest underplate" with a foliage design.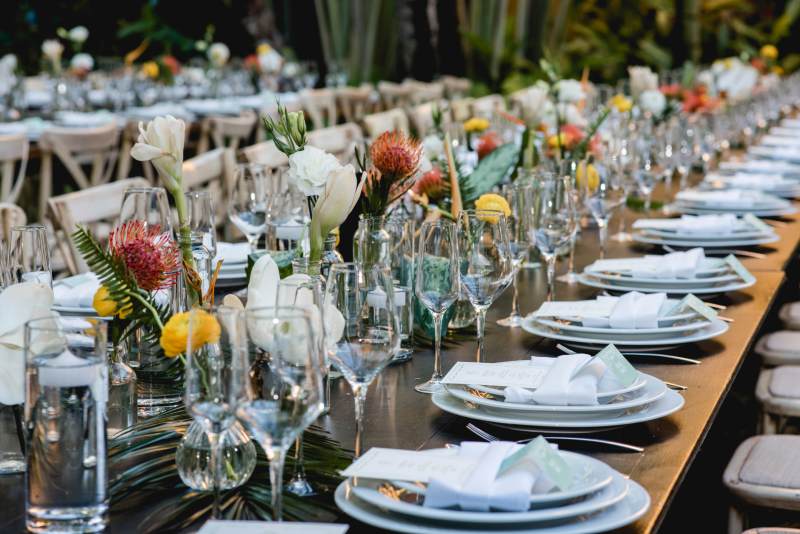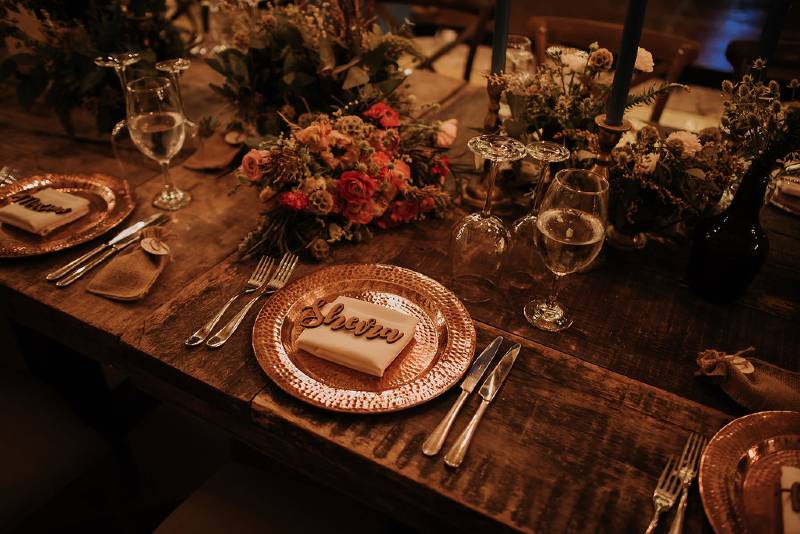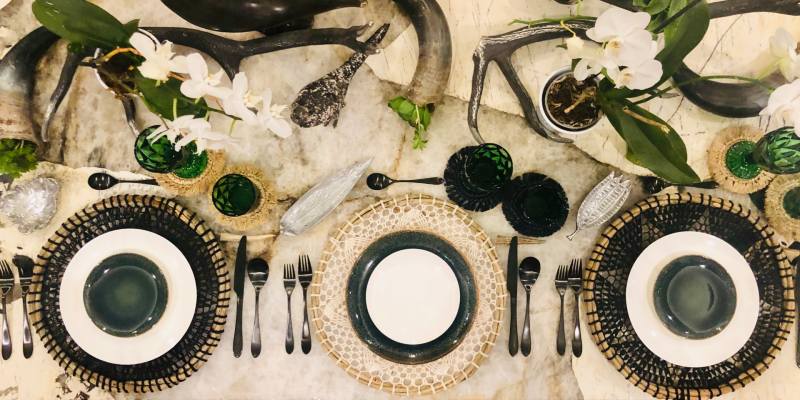 Elemental glassware and cutlery for your boho chic wedding in Cancun
Keep the originality of your table by selecting unique glasses and cups, we propose to use some with a peculiar texture or design, such as "carousel" or "debutant" style; remember to use sober colors for this style. You can also opt for simple glasses made of transparent glass, so you can give prominence to other more relevant elements.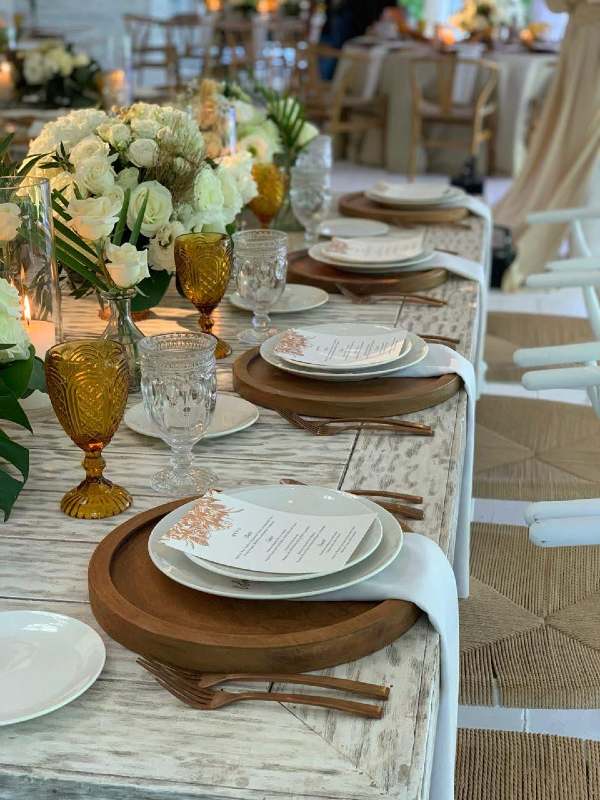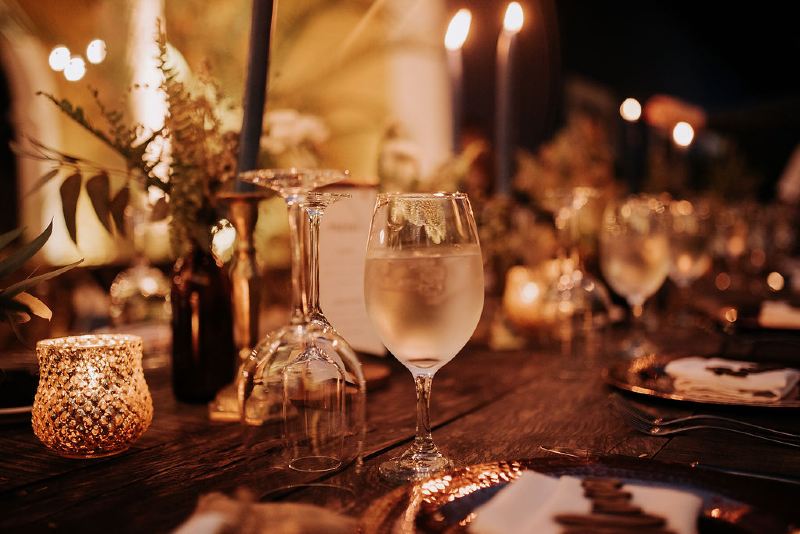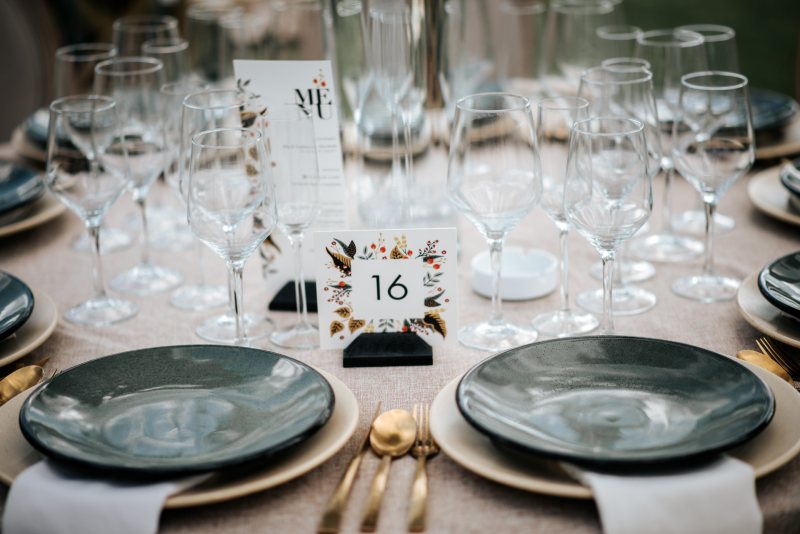 A simple and beautiful cutlery is the best alternative, choose one that matches your under plate, either metallic "silver cutlery set", "Venice rose set", "Venice onyx set" or the "gold set", you will love them!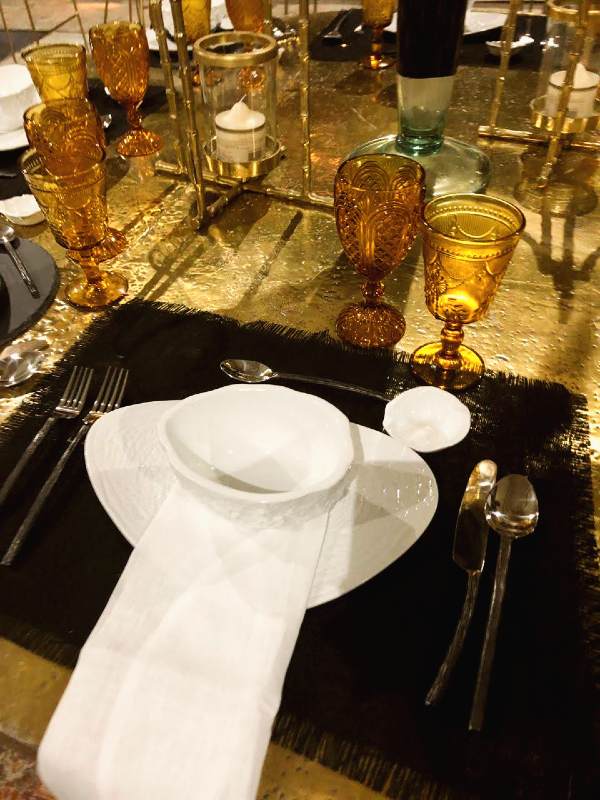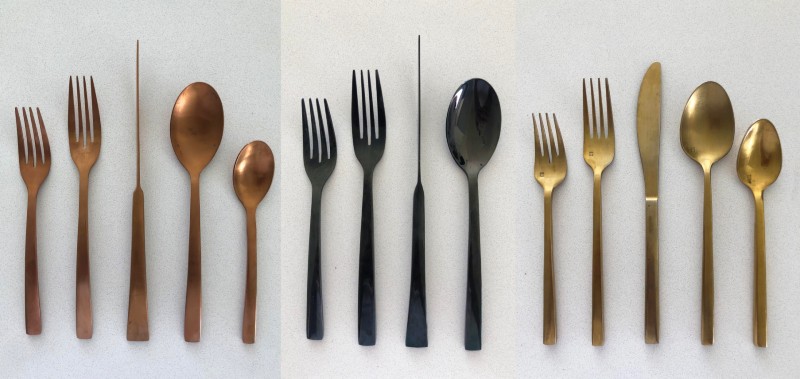 Your iconic centerpiece for a romantic decor wedding in Cancun
Candles, flowers and interesting objects! It's time to give your event personality. Candles will be the best acquisition for your table; they will bring warmth and create a more pleasant, casual and romantic atmosphere. Likewise, flowers are an element that you should not forget. Try to use more foliage than flowers and opt for different and unique specimens. You can also place some tropical fruit; it will be a divine detail.
Perfect with objects, choose unique pieces of your taste, rustic pieces, small sculptures or figures, antique objects, a characteristic candlestick, a mandala or a mystical object, any element that identifies your essence!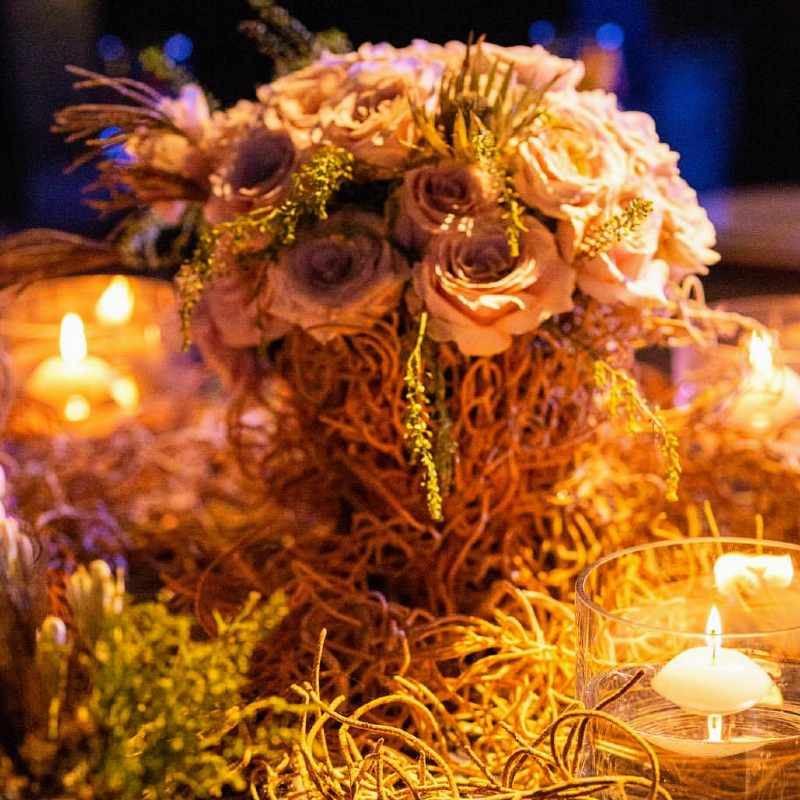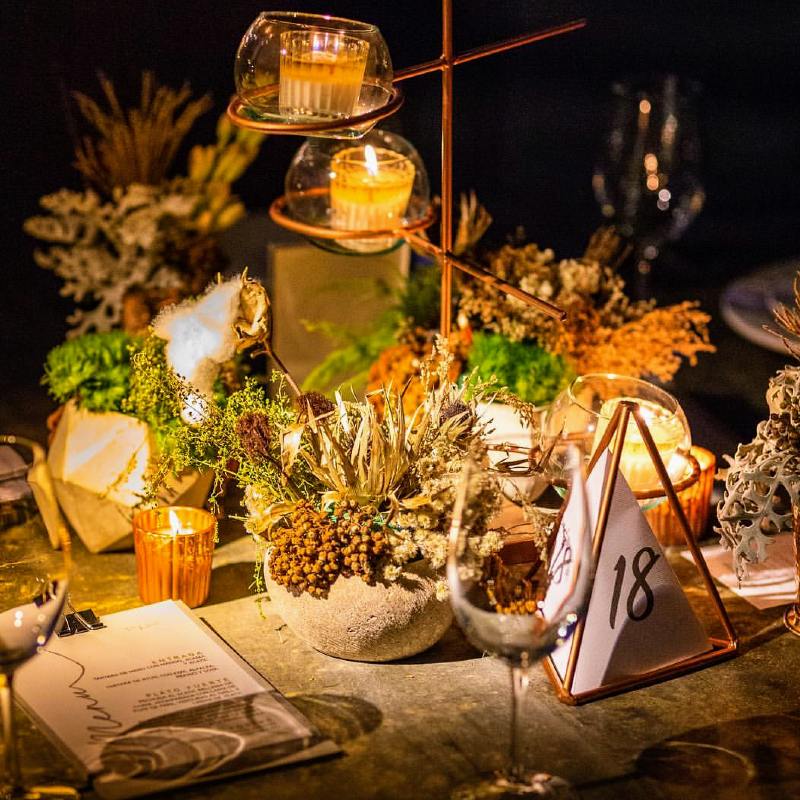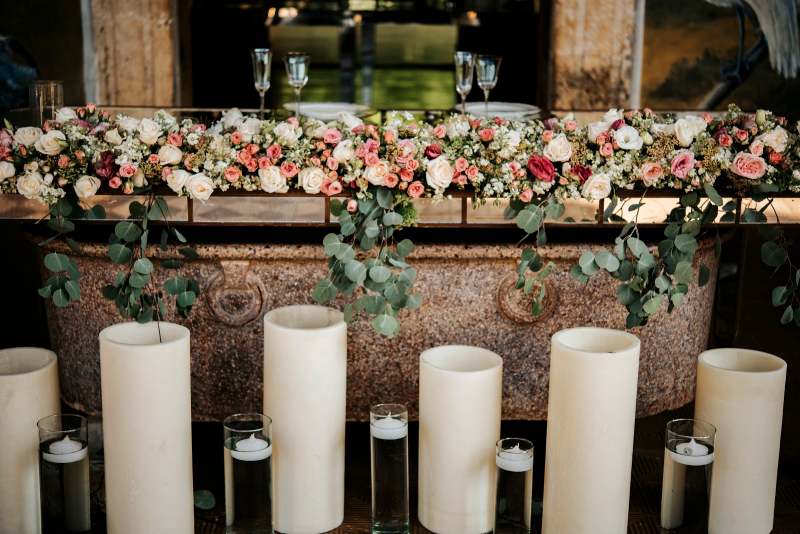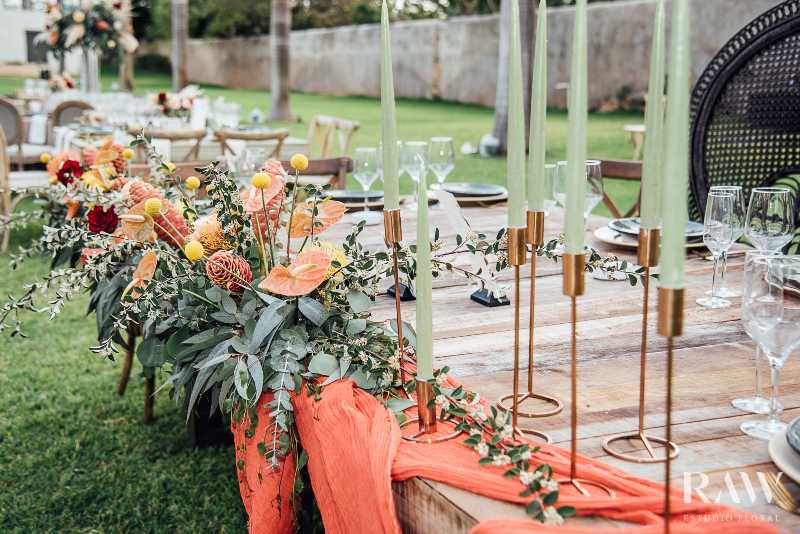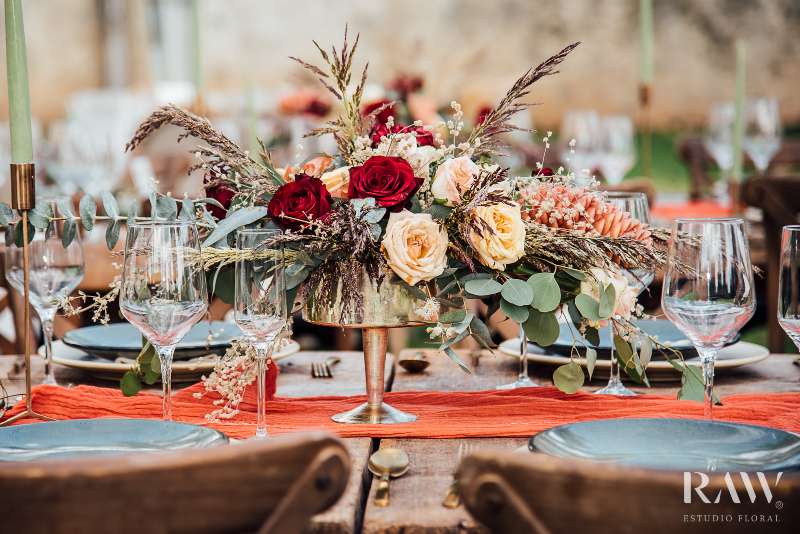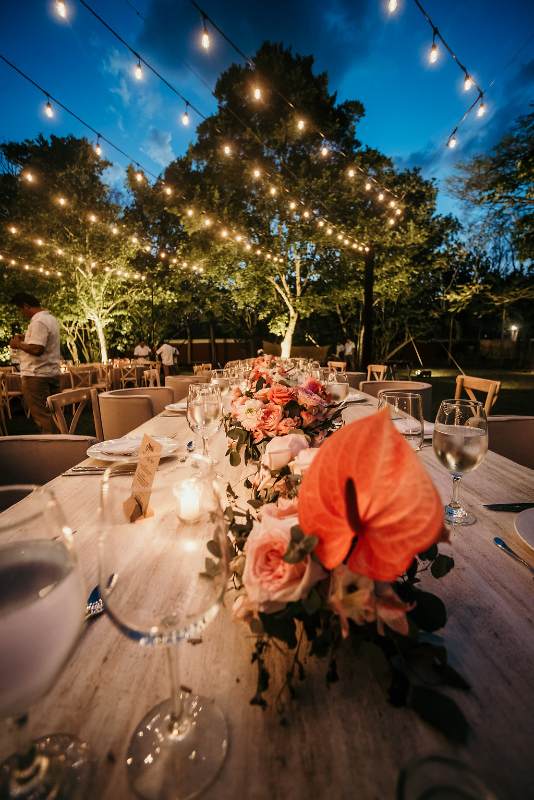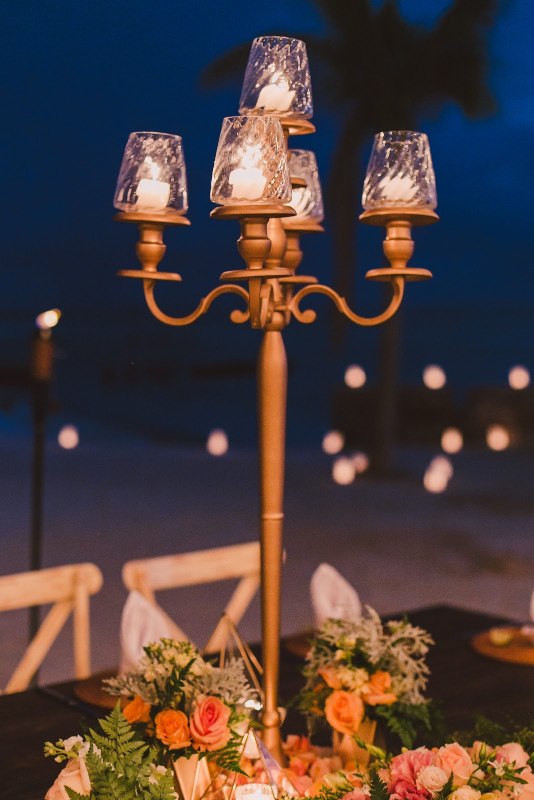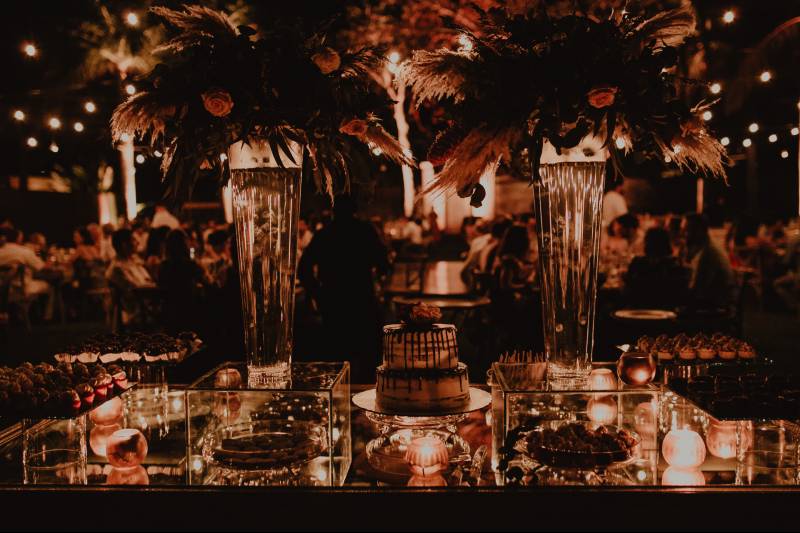 Your memorable Boho chic wedding in Cancun
Just like at your table, the warmth and identity should be evident in every corner. Make a difference by placing unique light bulb tents and candlesticks, let your imagination run wild for your wedding in Cancun. Dare to use tall vases; they will look great with the bohemian style and you can decorate it with lighting and frond. Remember to choose more plants and foliage than flowers, your event will look fresh and chic; we recommend using "pampa" in different areas, also place decorative elements in shades of sand or beige, everyone will love your decoration!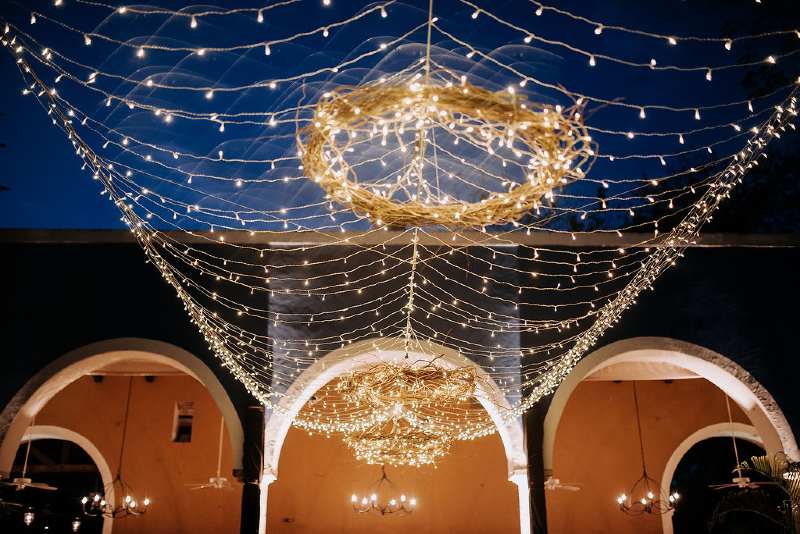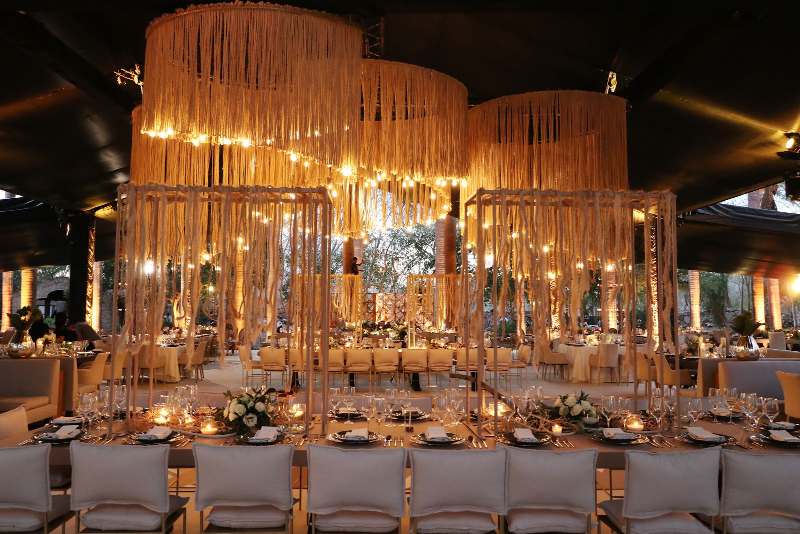 Create a boho-chic wedding with an identity! Take care of every detail and take into account the points mentioned above. Choose unique pieces, harmonize textures and colors, create a warm, rustic, country and bohemian atmosphere. Don't forget to place elegant and tropical elements; you will be fascinated by the result. If you have any complications to make this style to reality at your wedding, do not hesitate to contact a professional who will support and guide you. It's your wedding, it's your style!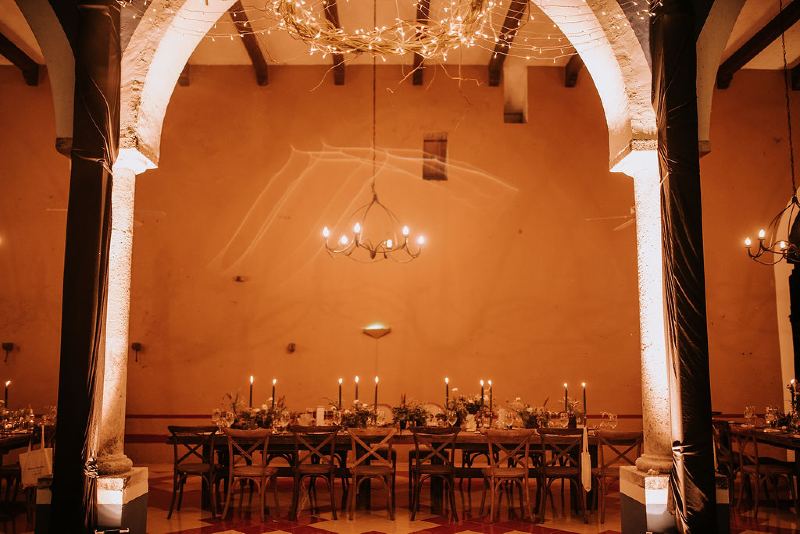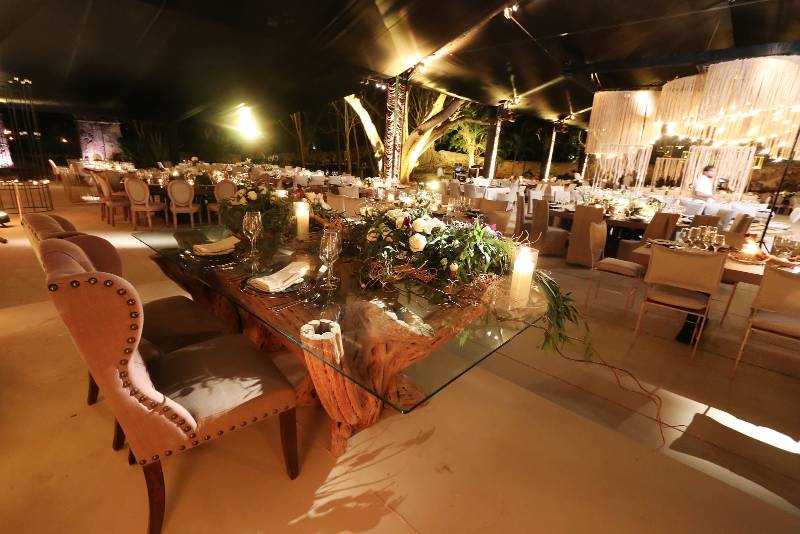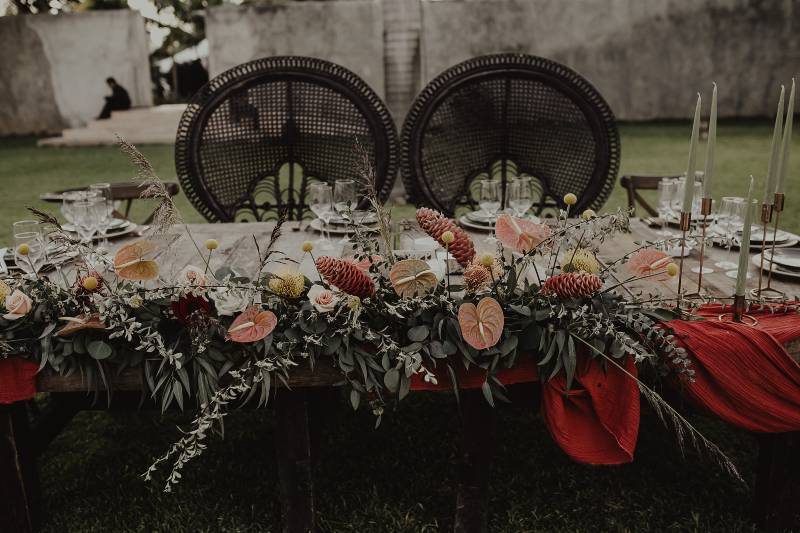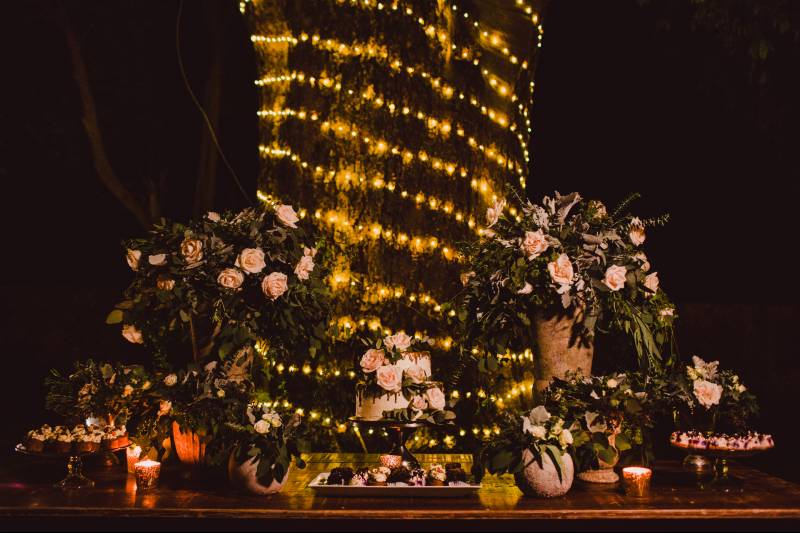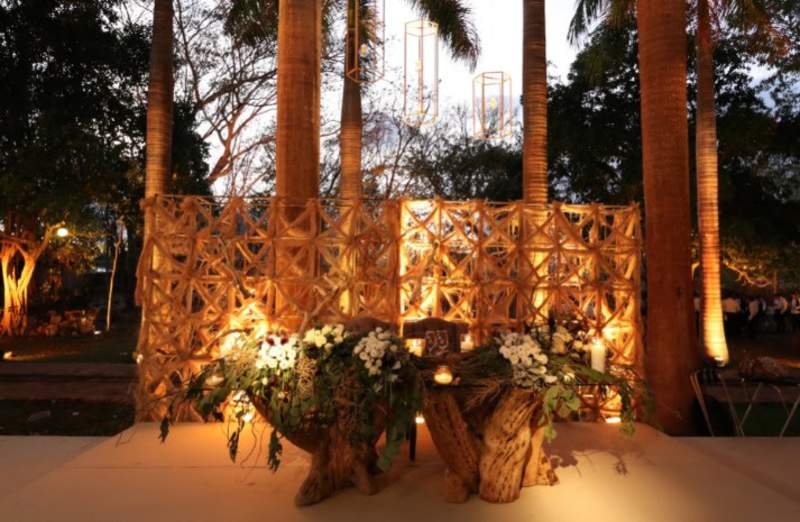 Photographic Credits: @minimal4.0.
Do you need any advice? Just click this button and a Minimal 4.0
specialist
will contact you shortly!