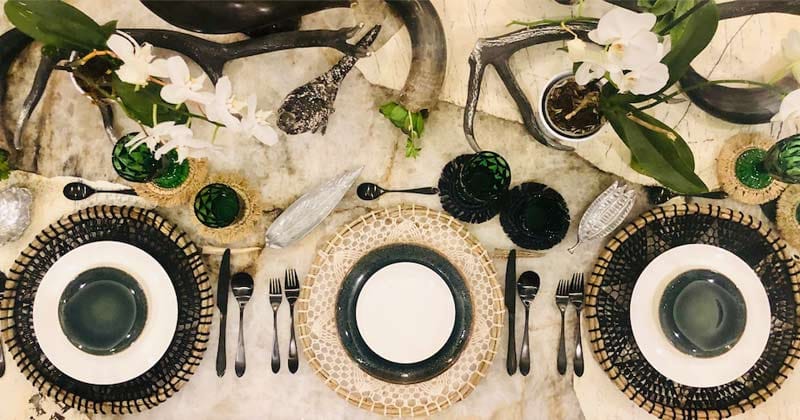 Wedding furniture in Cancun? Discover everything you need to know 🌊🐬
If your dream is to have your wedding in Cancun, there are details in the furniture and decoration that you can not ignore, the design of each element is as important as its function. Providing comfort, pleasure, among others, are the main goal of your choice. We share with you the most outstanding elements for their design and comfort, get to know them and create a tropical style ideal for your most awaited day!
The most outstanding furniture for your wedding in Cancun:
The best wedding furniture in Cancun, tables, and chairs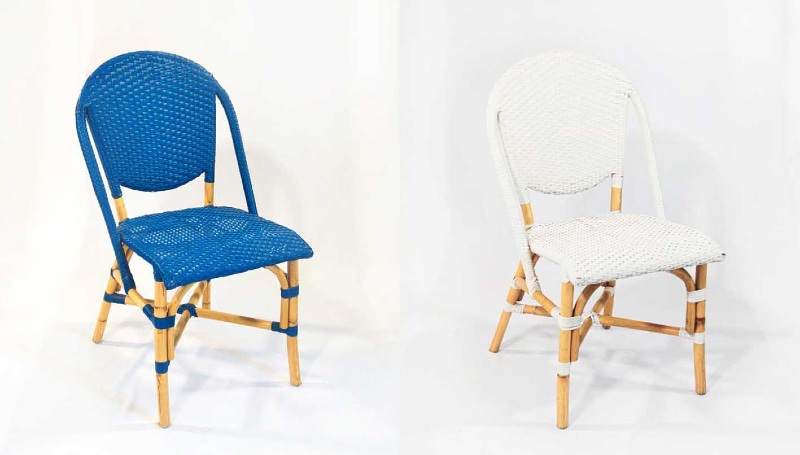 Wood is the best choice, choose some "Parota" style natural wood table with modern finishes, everyone will love it. Combine with chairs from the Tulum collection, you can choose a white, turquoise or blue, the one you like best.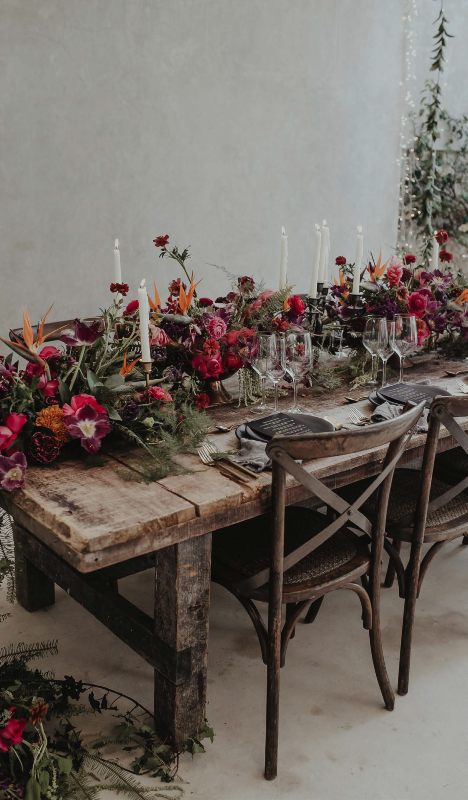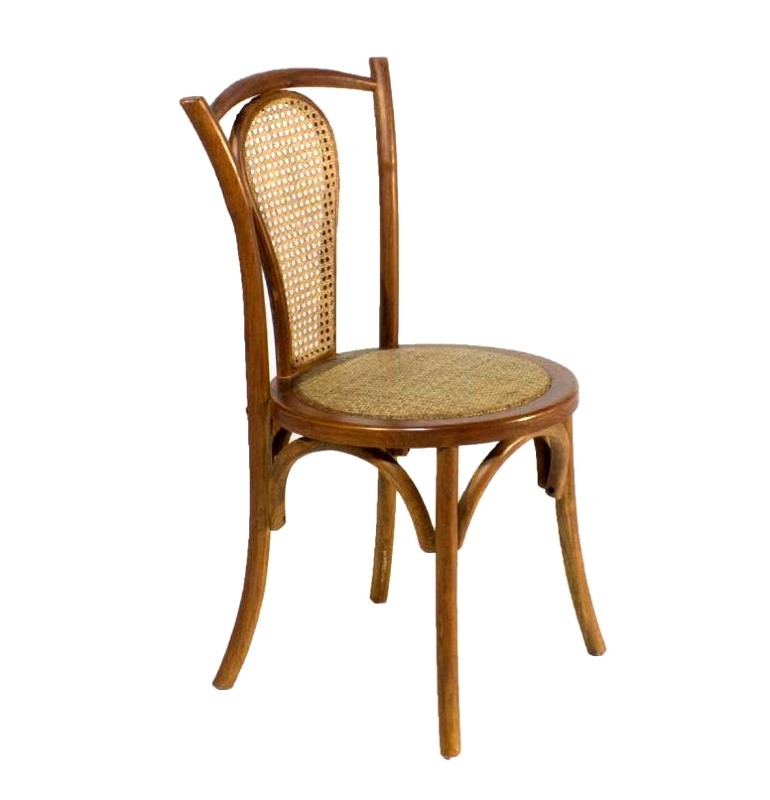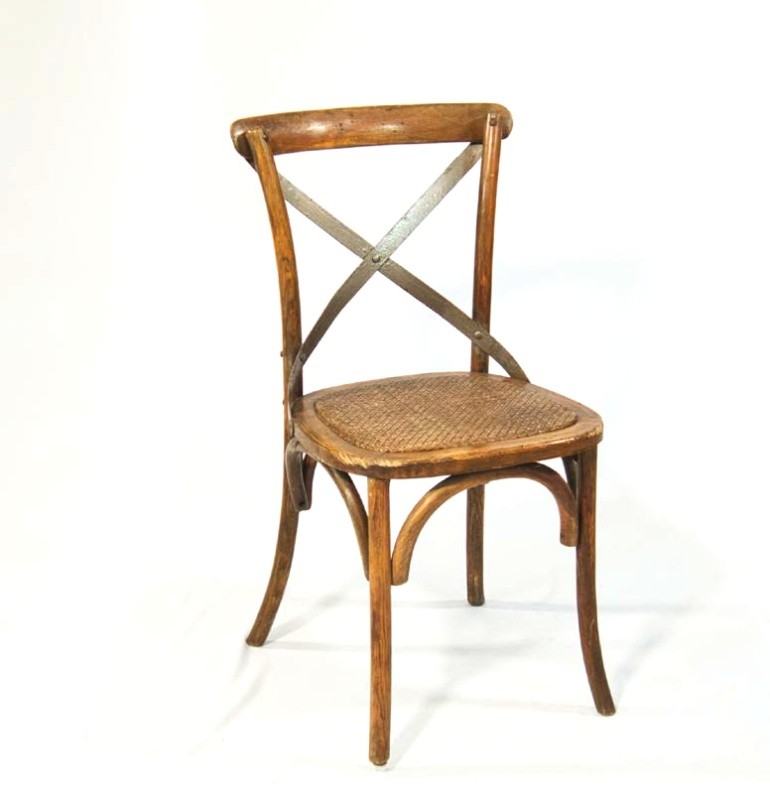 Keep in mind that comfort is the most important thing for a good chair, you can choose wooden Thonet-style chairs with petatillo or wooden appearance as the cross-back style in two shades of brown, the best combinations!
Choose the most outstanding tableware for your wedding
You can choose to be simple or peculiar, choose the set of plates that more convinces you and combines with a distinctive low plate, we recommend you to use the "Rock Set" of ceramic with the appearance of rock and white color, they will be unique, to accompany them with a low plate silver.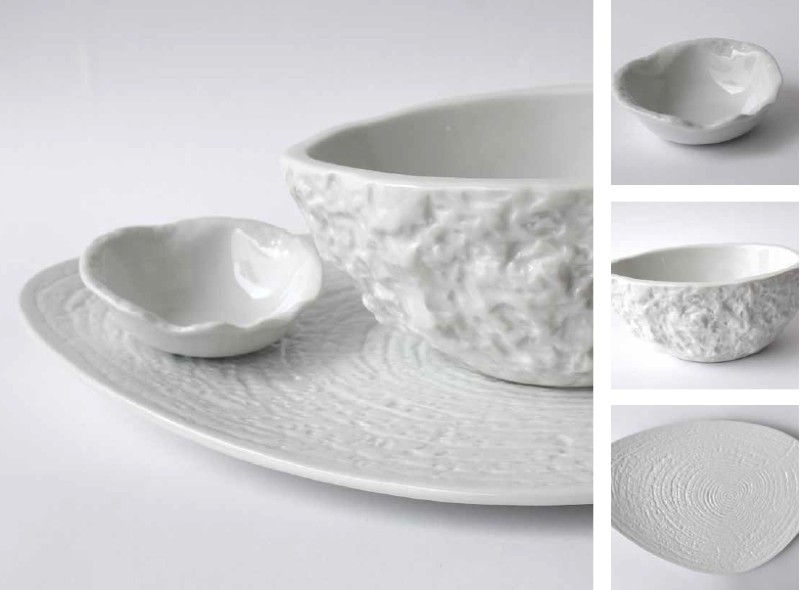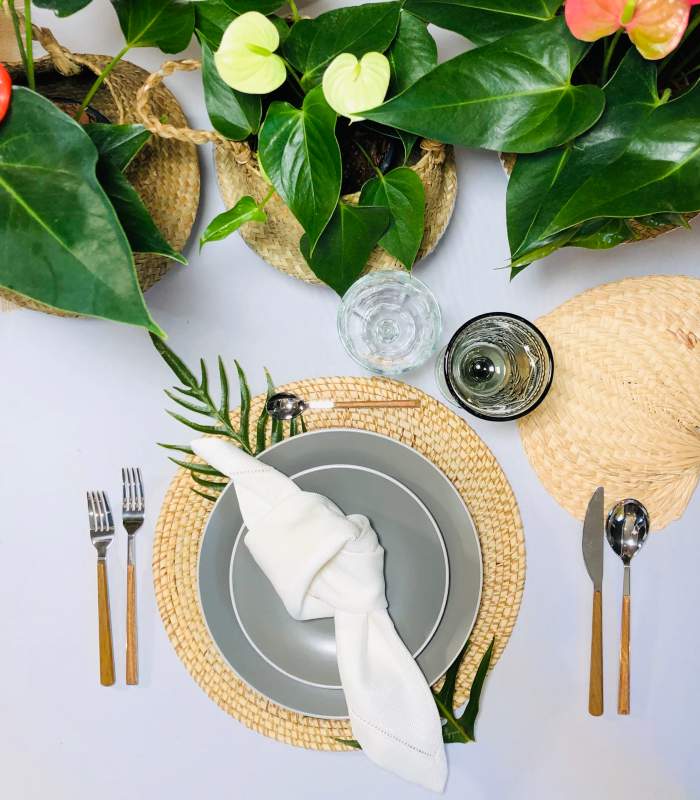 You can also choose a neutral set without peculiarities but with a distinctive bass plate, such as the "Forest" bass plate or the "ink blue", the woven rugs and natural leaves are a good choice as a bass plate. Combine and balance the elements!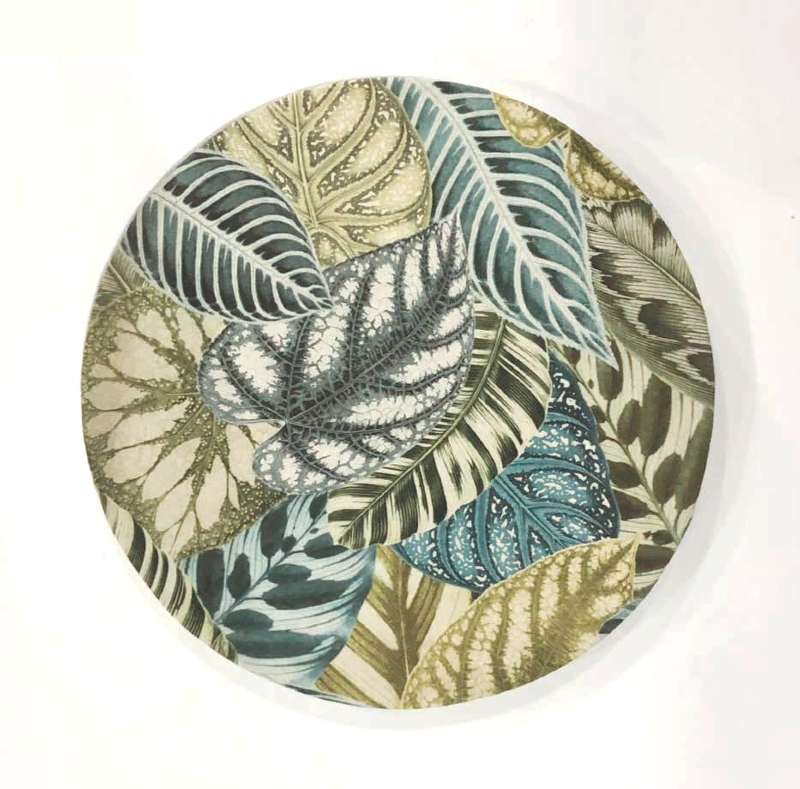 Dazzle with glassware at your wedding in Cancun
Simplicity and elegance, complement your tableware with subtle glasses, choose transparent pieces and highlight a few, use a striking color, green, yellow or blue. Remember that vivid colors are the most important feature of a tropical style.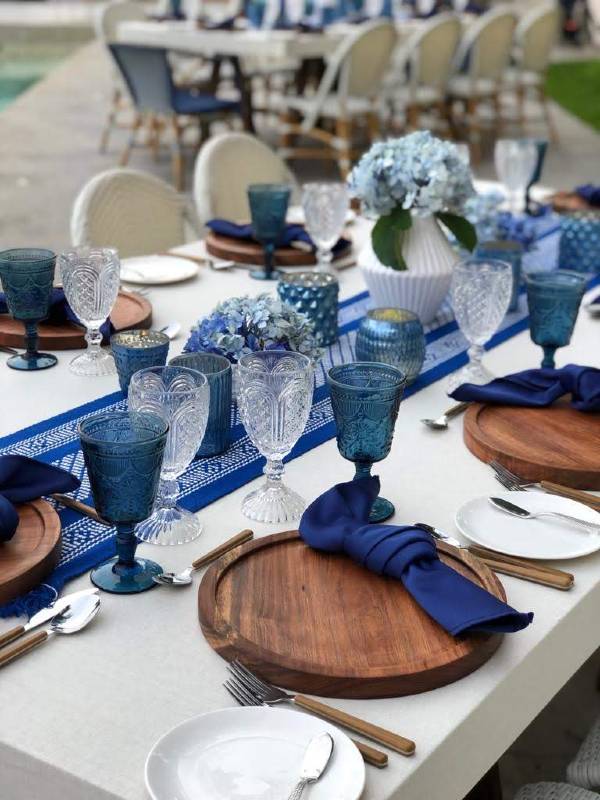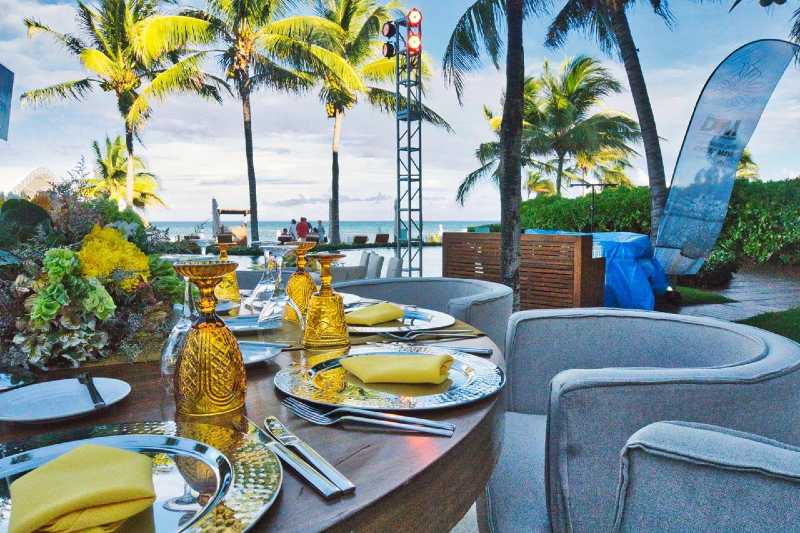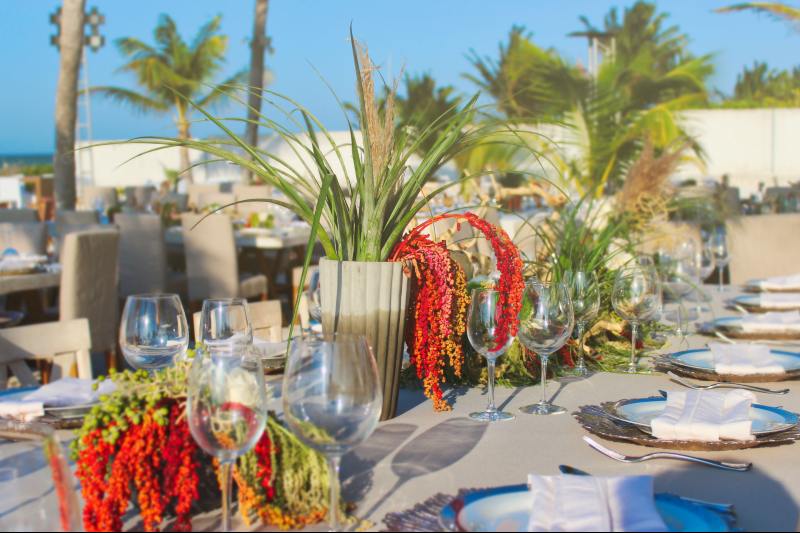 Be peculiar at your wedding with unique cutlery
Add a cutlery style, just like your tableware, it can be subtle or distinctive. We recommend to balance these two characteristics: choose simple silverware or the silver branch style, which has a wood texture in metal, we also suggest to combine with some style that has a real wood texture like the wood-style cutlery set.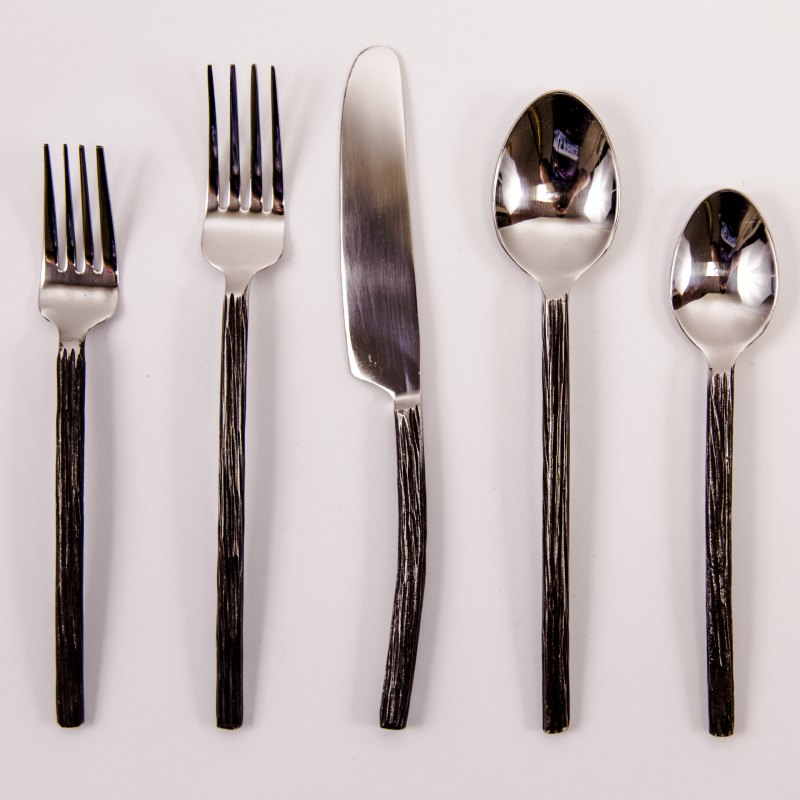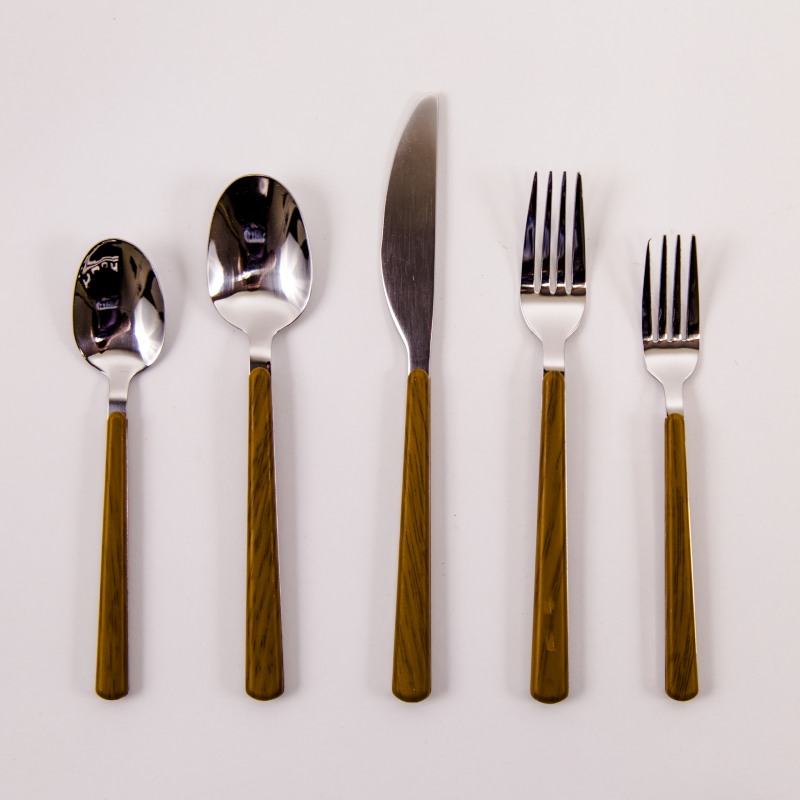 Choose a centerpiece and other details for your wedding in Cancun.
Choose to give the special look with decorative elements that we have for you, choose some emerald glass vase, vase style "fossil" and combine it perfectly. You can add some other tropical figure, choose the shell tower or some silver figure.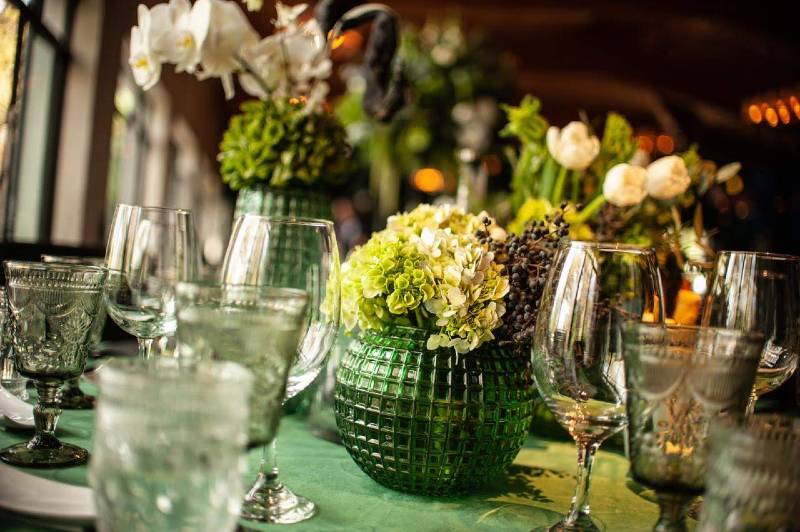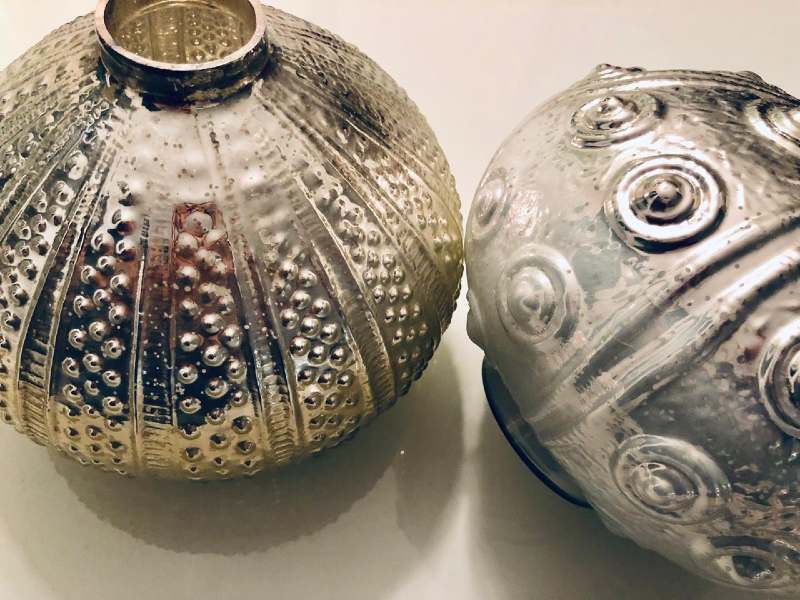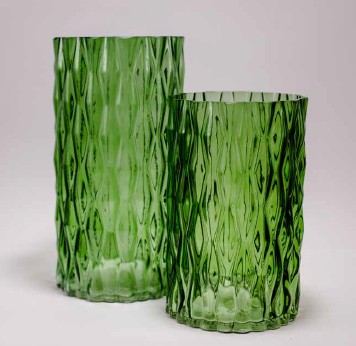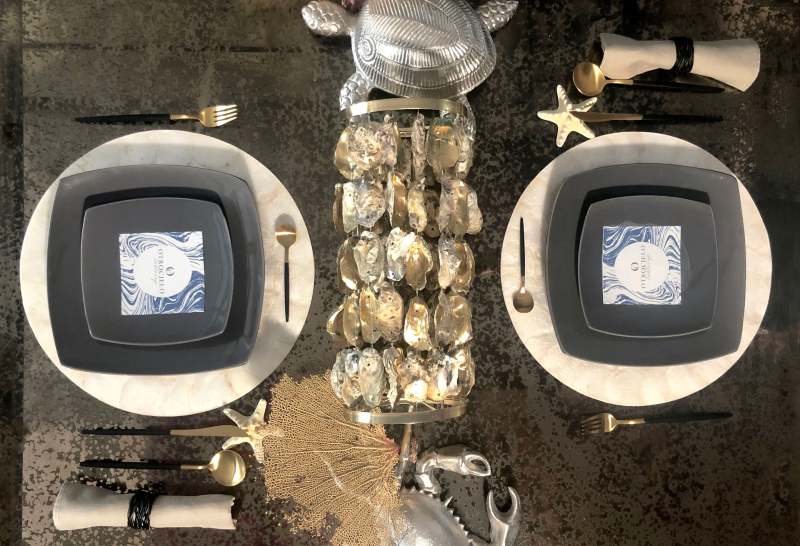 The best combination for your beach wedding!
Remember to balance all the elements, colors and textures, ask for advice and second opinions – flowers and foliage can't be miss!
The freshness in each space is the key to enjoy your wedding style on the beach!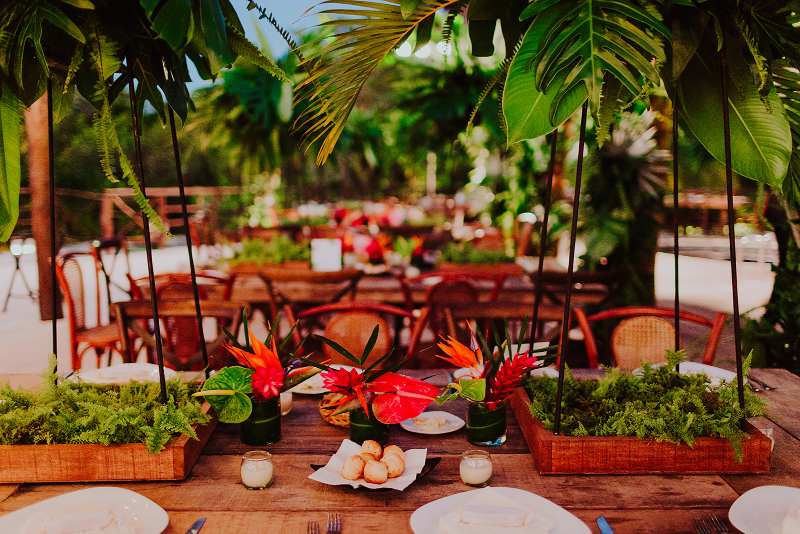 Photographic Credits: @minimal4.0.
Do you need any advice? Just click this button and a Minimal 4.0
specialist
will contact you shortly!