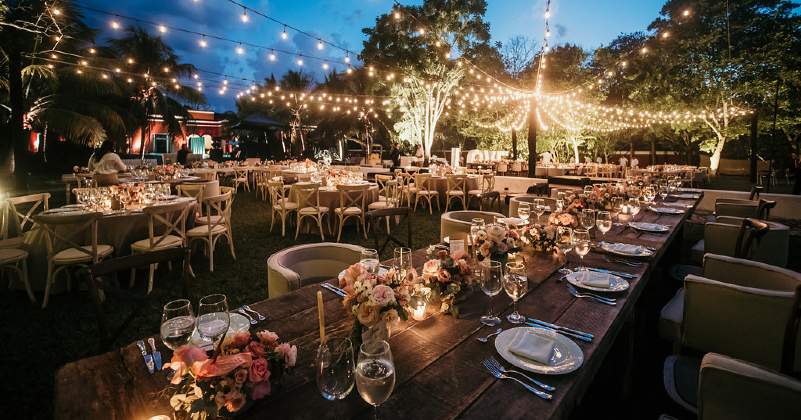 ✅Tropical style? Live a perfect wedding in Cancun with the ideal furniture 🌴
The best choice for your wedding! You will have a dream day, look at these details of the tropical style that you will have to take into account to make your wedding in Cancun perfect, personalize this style and you will love the result.
All the

details

for your

tropical

wedding

in

Cancun

:
Perfect table and

chair

for your

tropical

wedding
Use the colors you want! The more vivid, the better. Try natural textures and patterns; you won't regret it, place them in relevant places. Wood will be the protagonist, give your guests comfort by using nice and comfortable tables and chairs.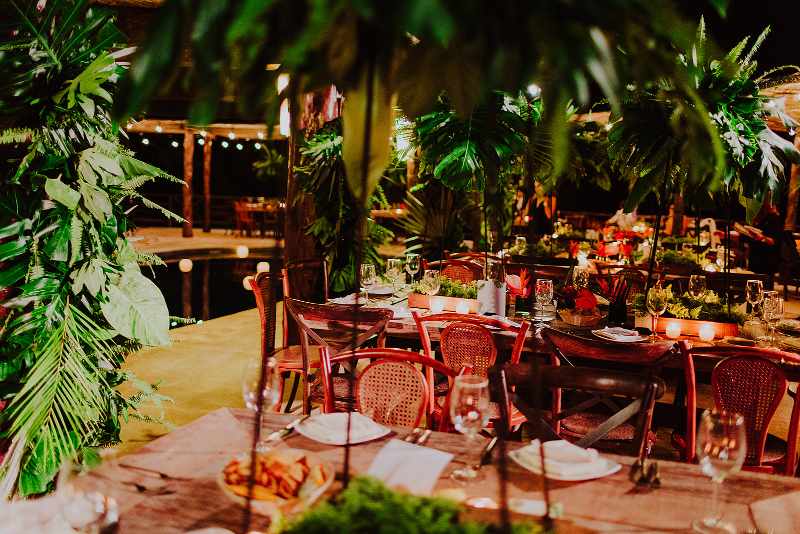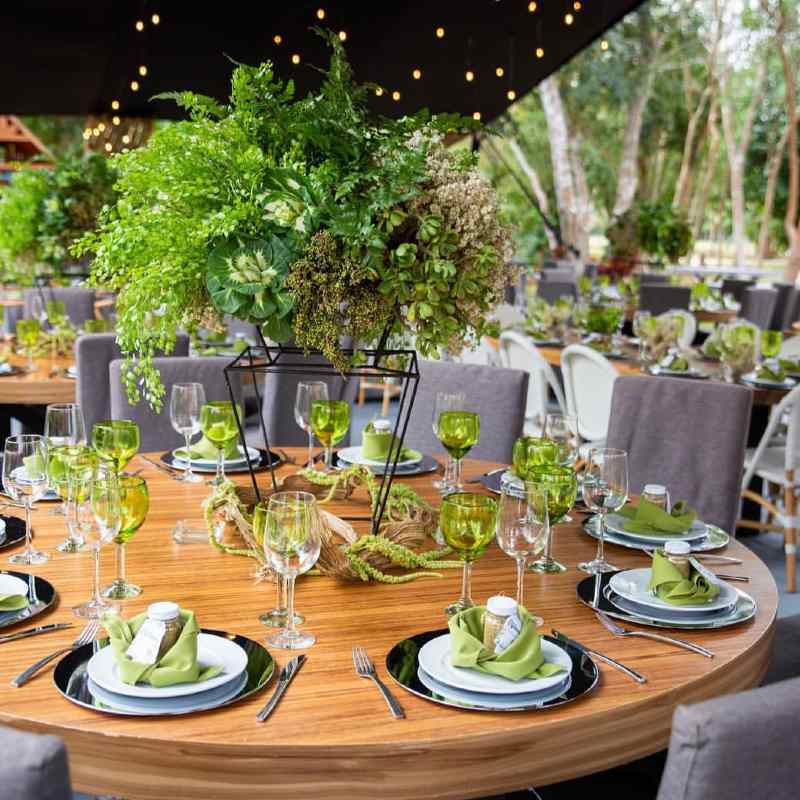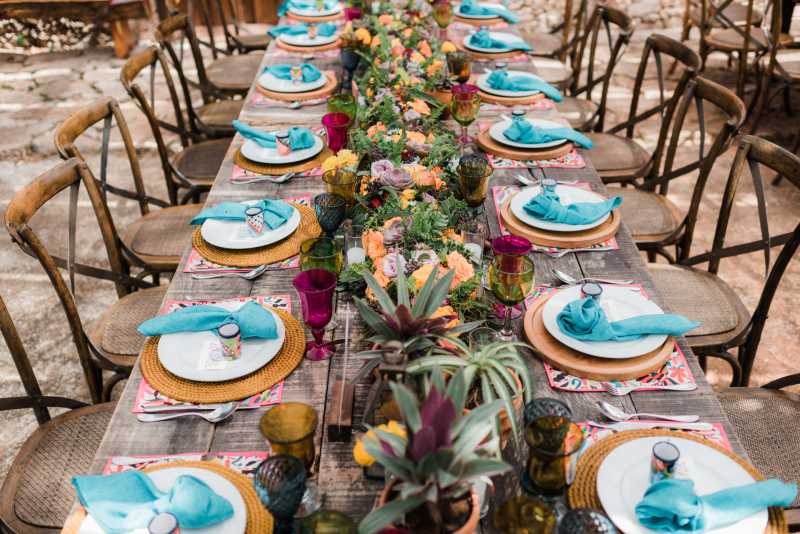 We recommend you to use the "parota" style tables, the "chechen table" and the "rustic table", if you prefer something more elegant and peculiar we suggest the "cactus root table" with transparent glass or the "californian table" in white wood, they will be your best options.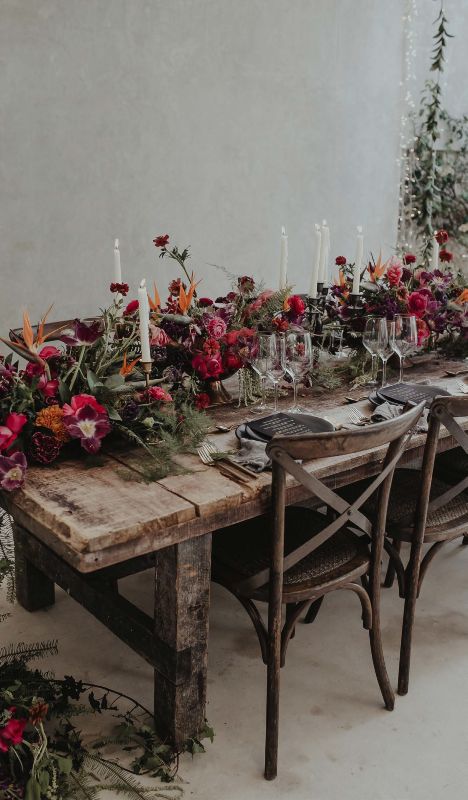 Remember to combine your chairs with the table you have chosen. To match the wood, we suggest the "crossback cruzeta chair" and the "thonet brown with petatillo". If you chose a white or glass table, you can use one that you like from the "tulum line" in white and blue tones. The "white thonet chair" or some "wishbone chair", you will love them!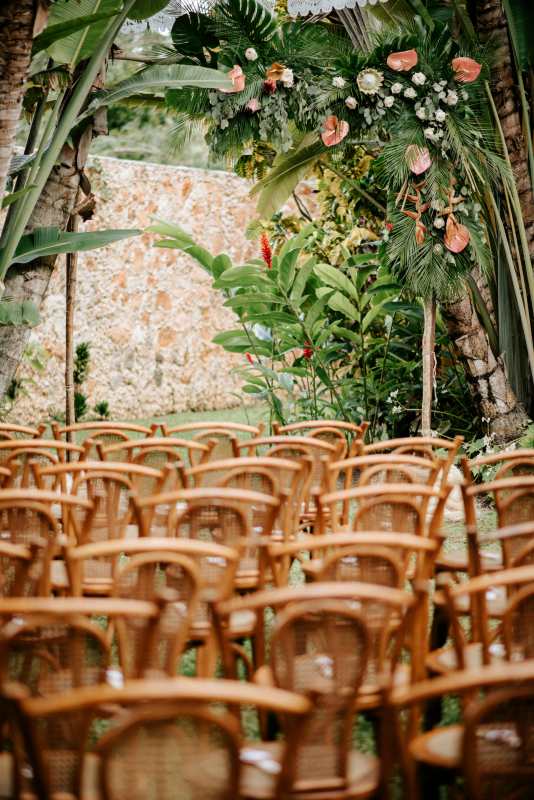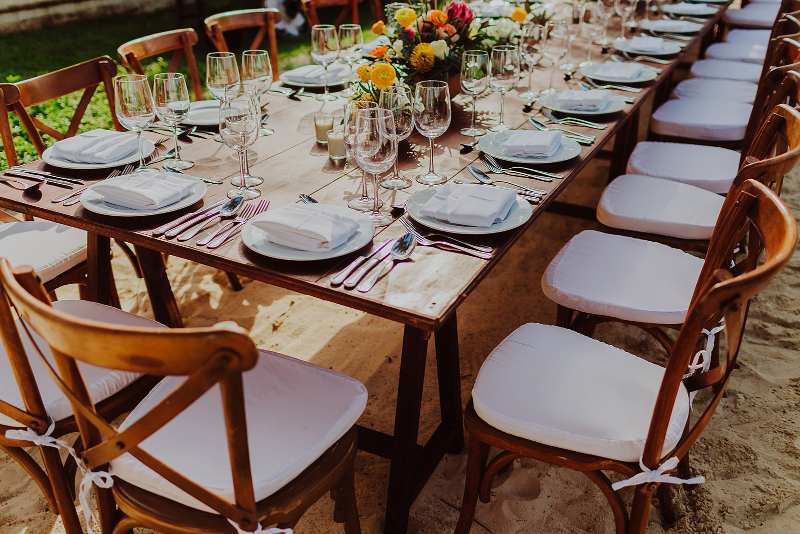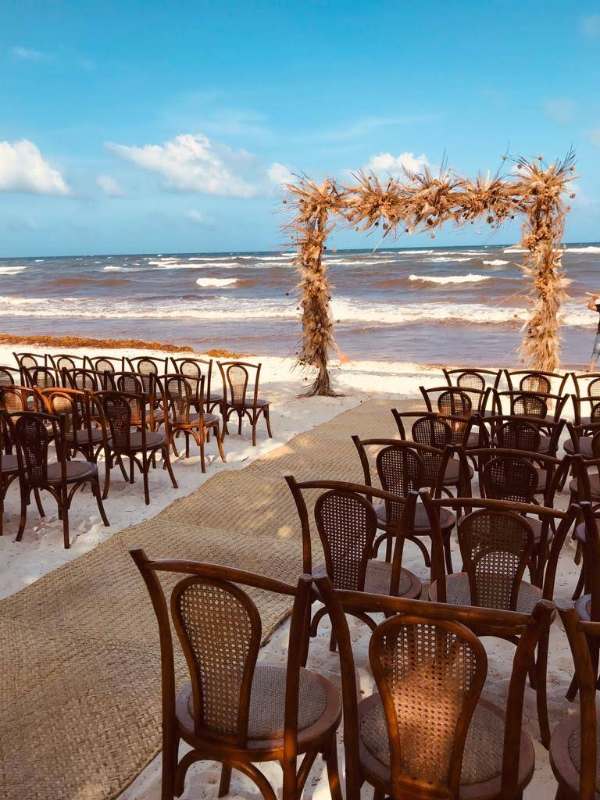 Create different and more comfortable spaces by placing small living rooms. Thai or minimalist armchairs are a good option but the beach lounge style is ideal.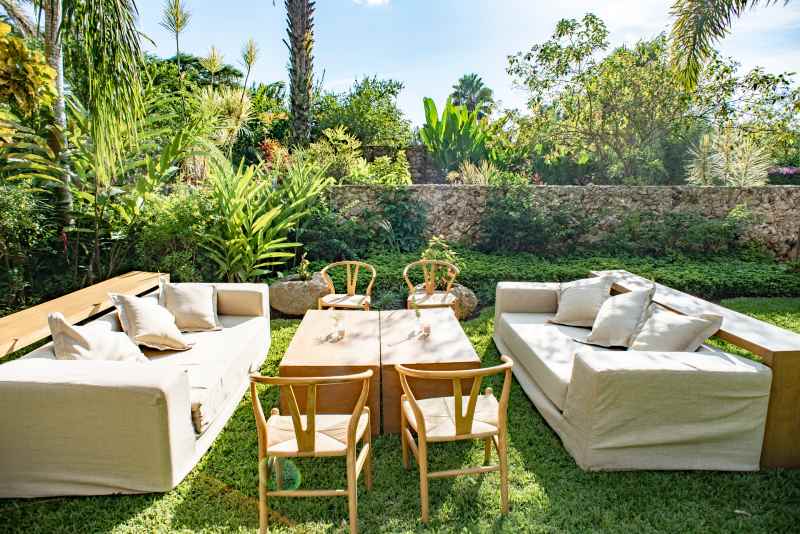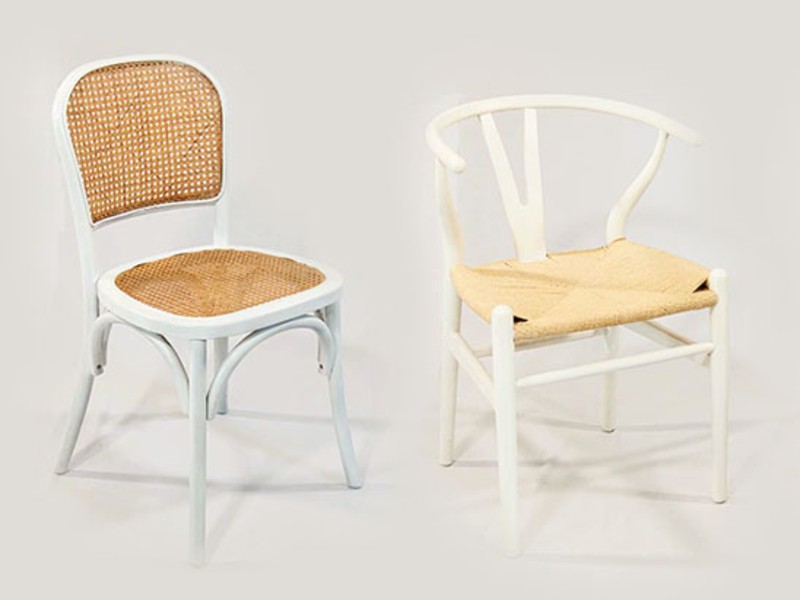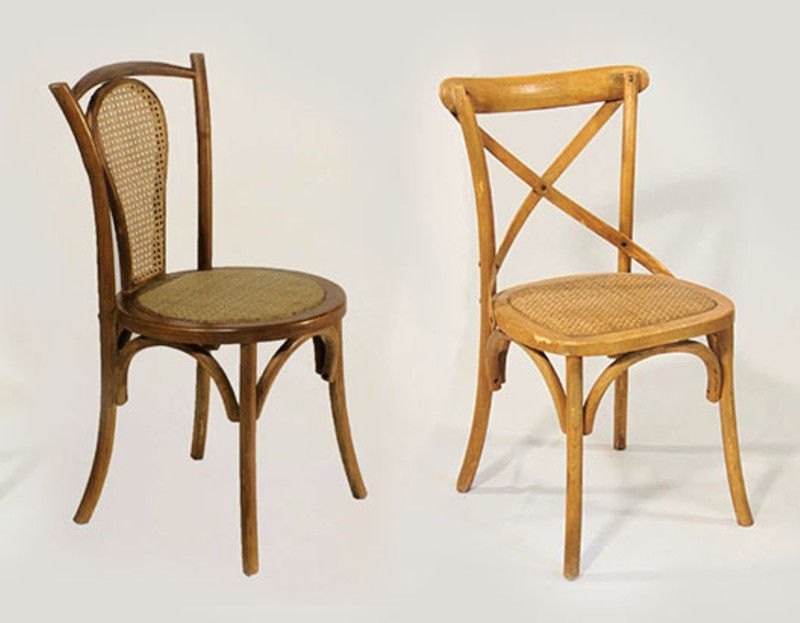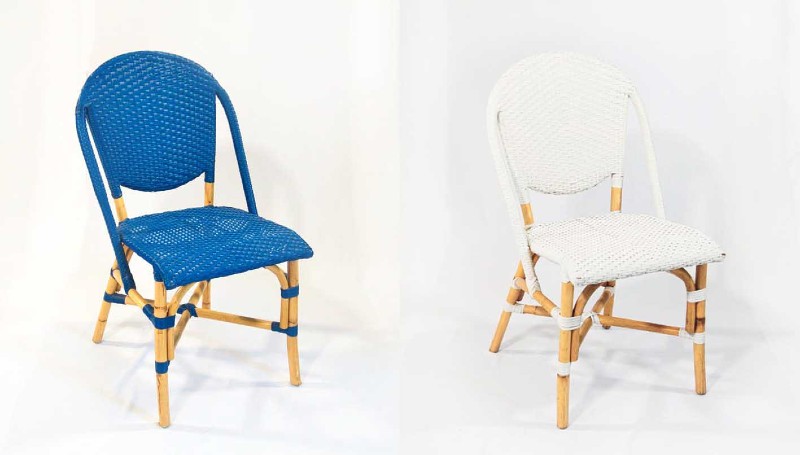 Colorful tableware, the

ideal

for your tropical wedding in

Cancun
Decorate your table with bright colors, remember to balance the elements and their colors. Give the protagonist to the flower arrangements and use a simple but nice tableware; we recommend you to choose the white and simple "moon set", or the white "rock set", with stone appearance. If you want something more elegant the "onix set" is the best option.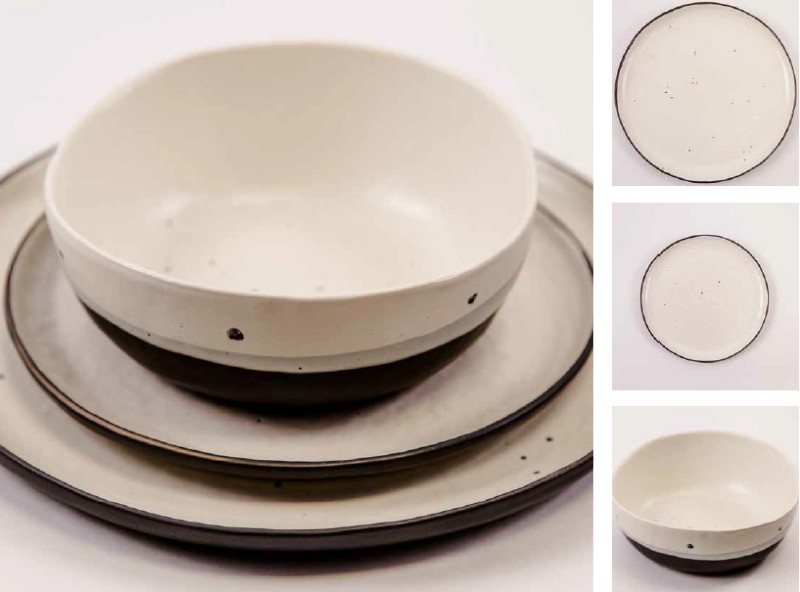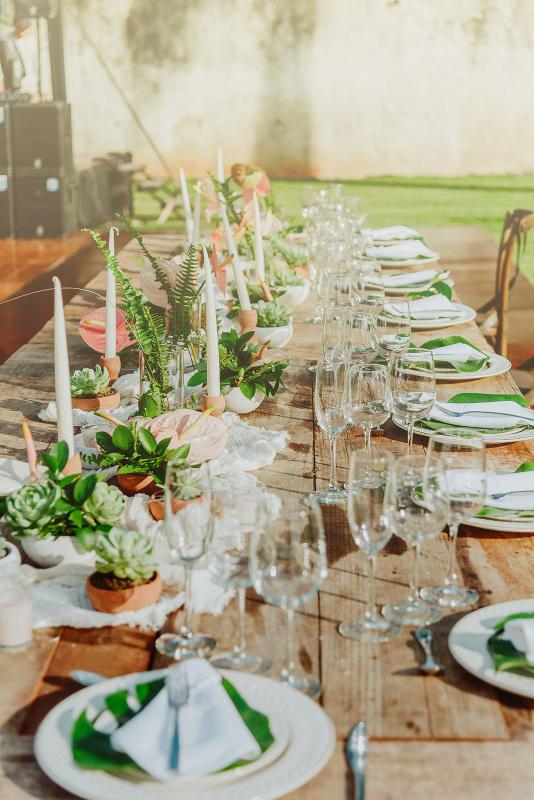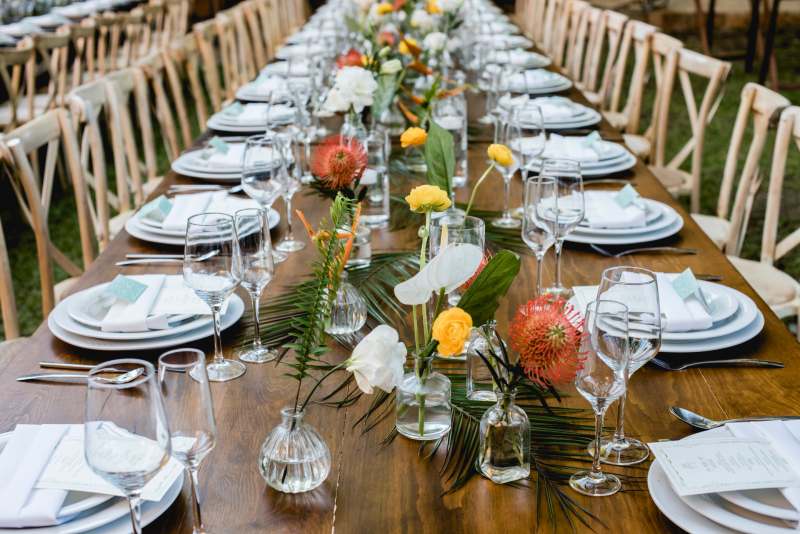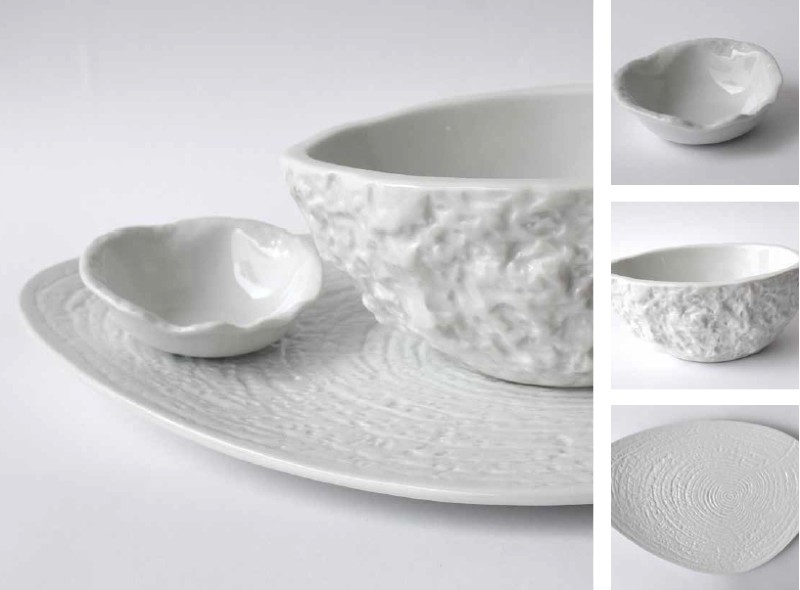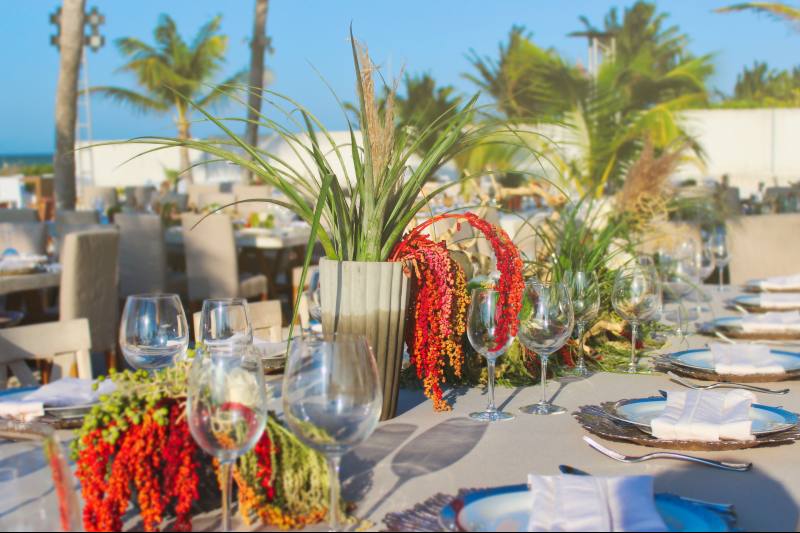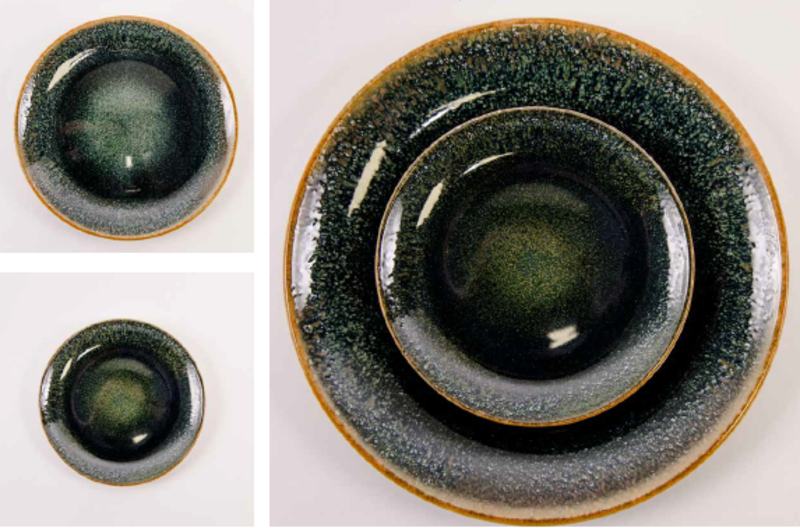 Frame your dishes with a peculiar under plate; we recommend using a transparent underplate with some natural leaf underneath, it will look amazing. You can also choose a metallic underplate, either silver or copper. Create a rustic atmosphere by choosing the "raffia underdish", the "rattan placemat" or the "macramé placemat" with hand woven.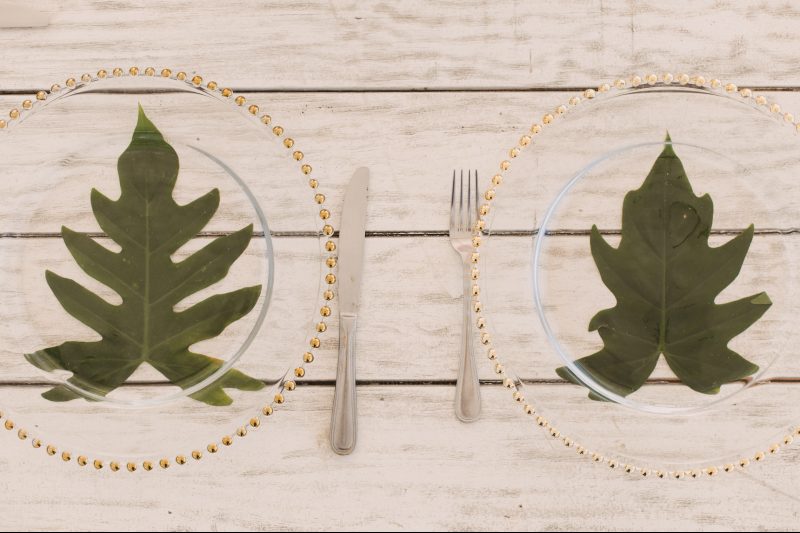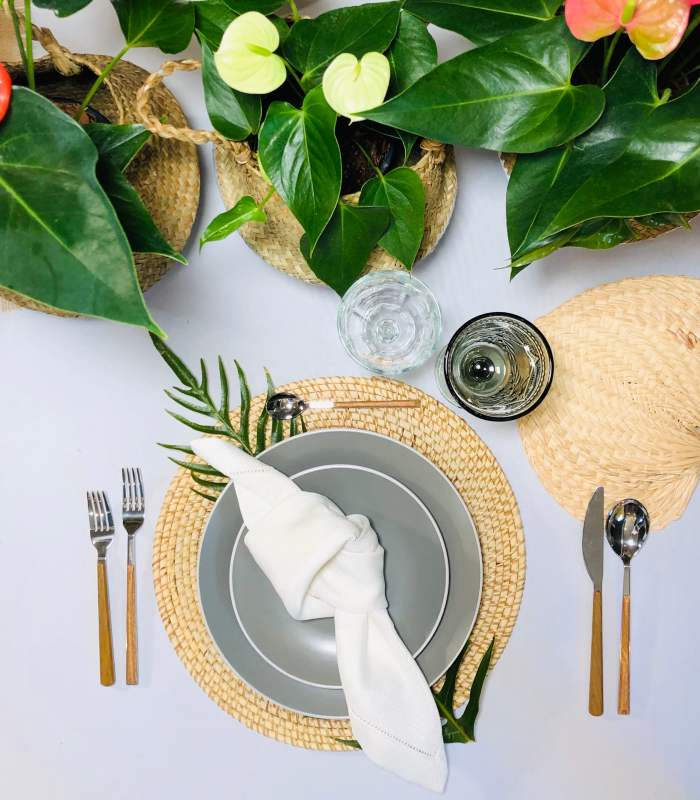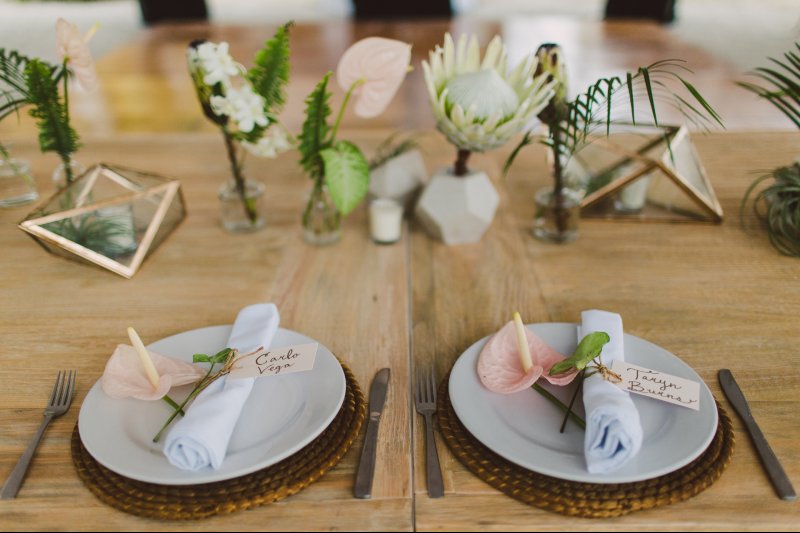 Unique glassware and cutlery for your tropical wedding
The ideal glassware and cutlery is the classic clear glass. You can vary with some unique and different glasses, use the "carousel" or "deutante" style glasses, these models have a texture with beautiful designs, choose the color you like!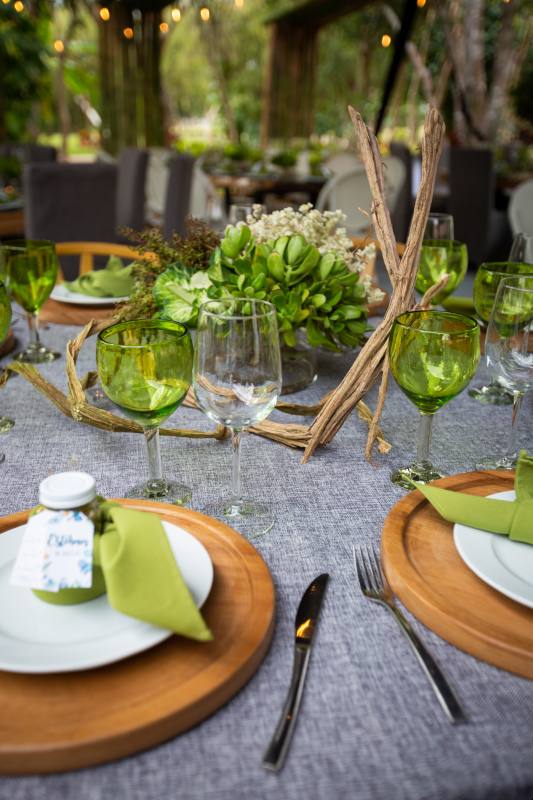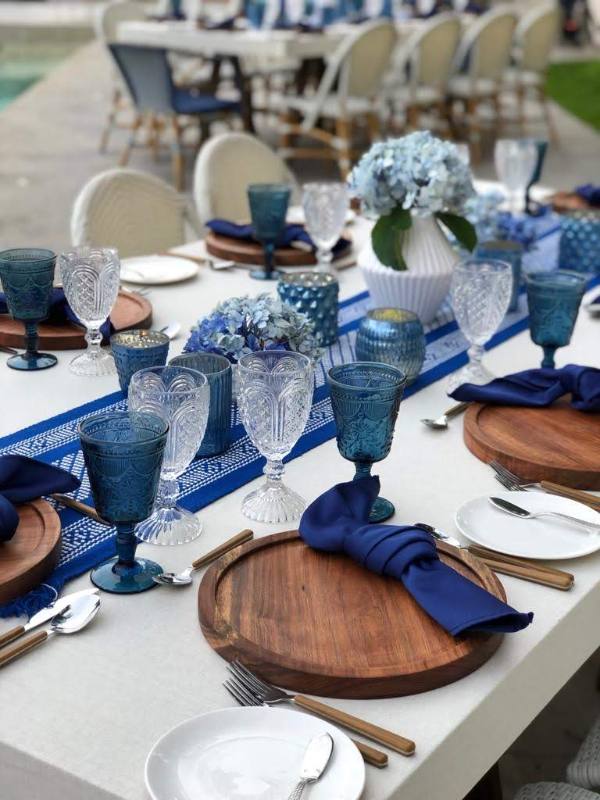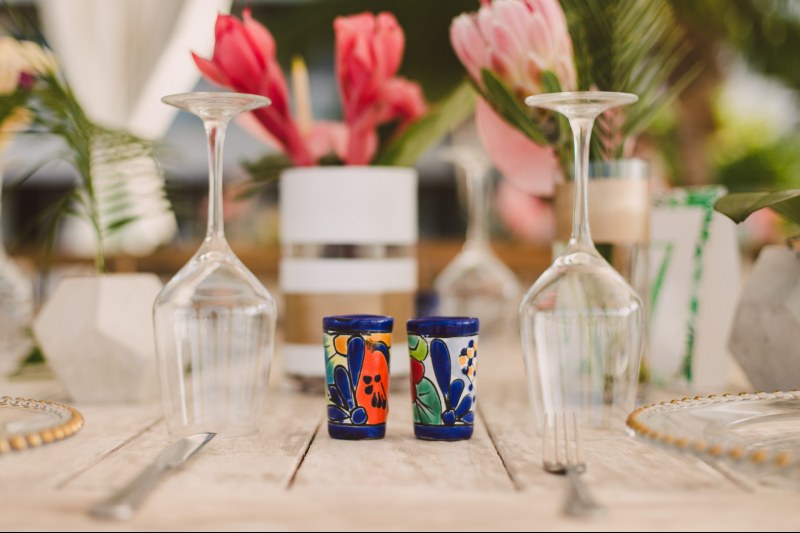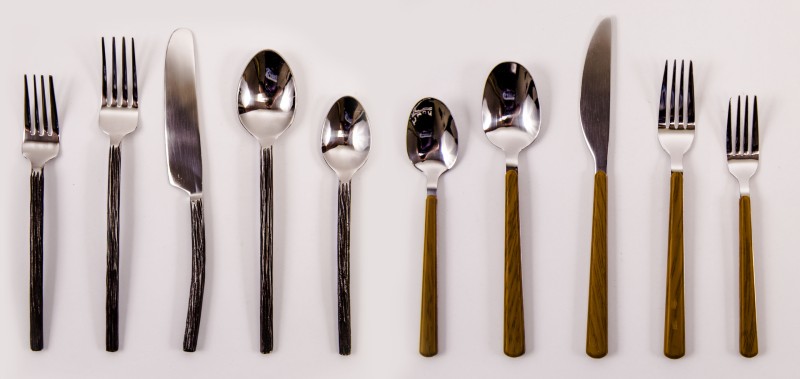 Select cutlery that matches your dinner plate, if you have chosen a metallic one, use the same or similar type of cutlery, either in silver or copper. You can also choose something more rustic with details in wood, try the "silver branch cutlery set", or the "wood cutlery set".
Tropical

and beautiful centerpiece for your

tropical

wedding
Dare to use tall vases, use lots of foliage and decorate with some unusual tropical flowers. Complement your table with some other tropical element or figure such as crustaceans, starfish, shells, etc. You can also decorate with some tropical fruits, such as oranges, pitahayas, bananas, coconuts, etc.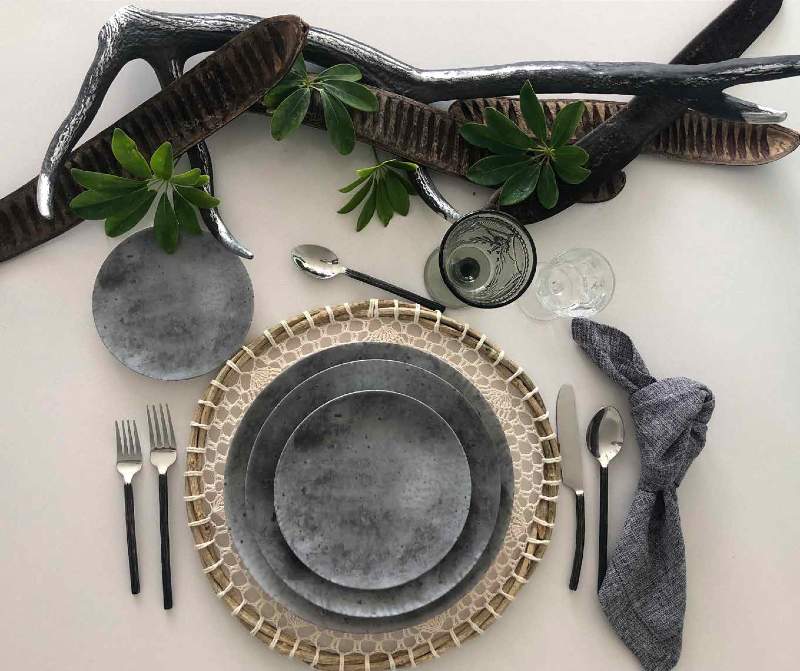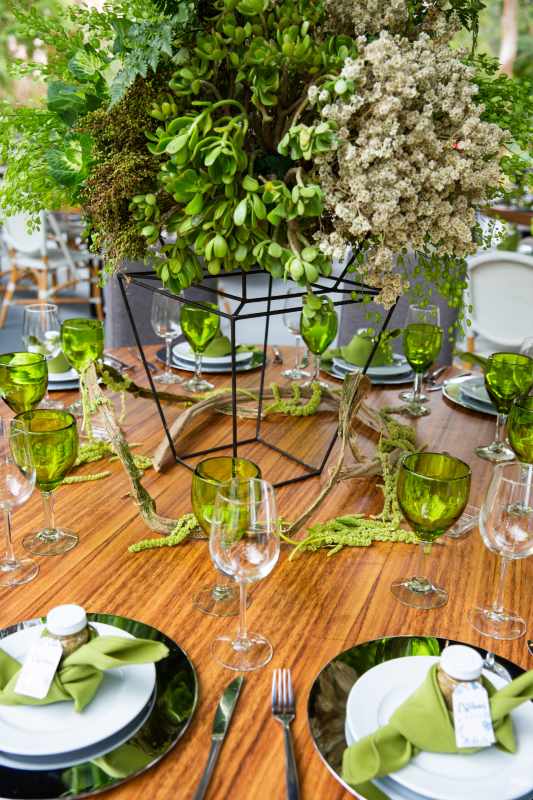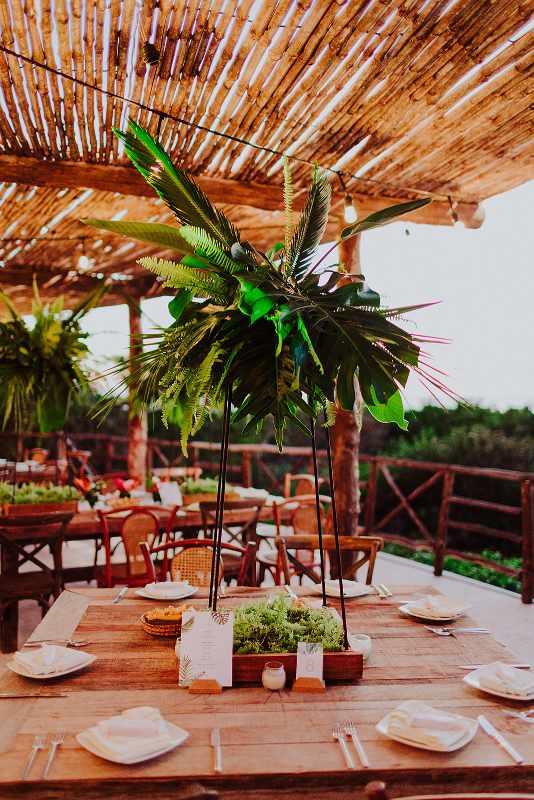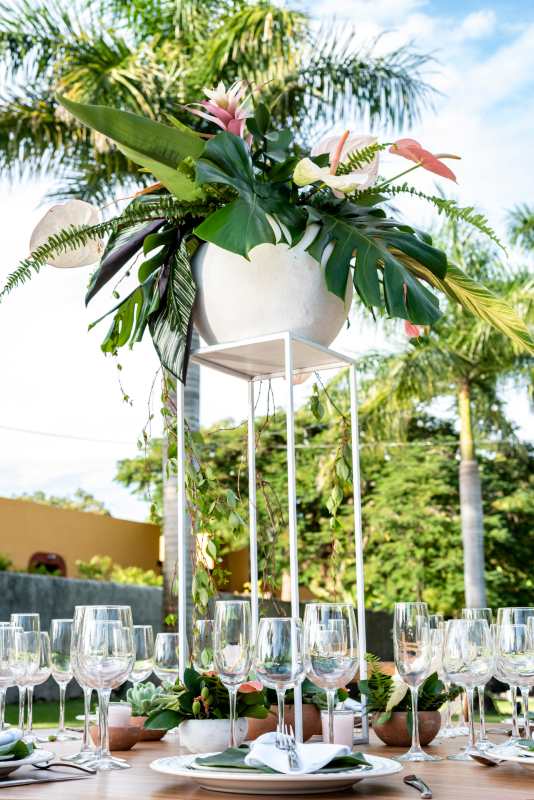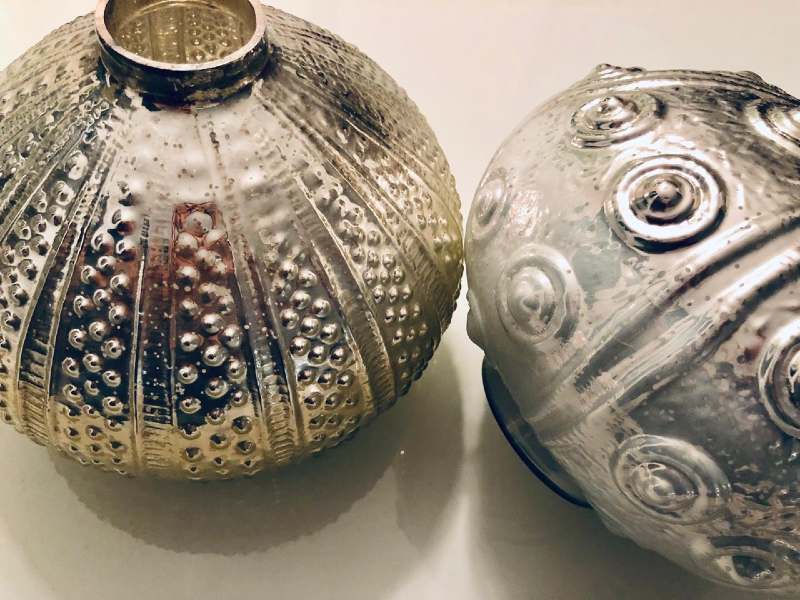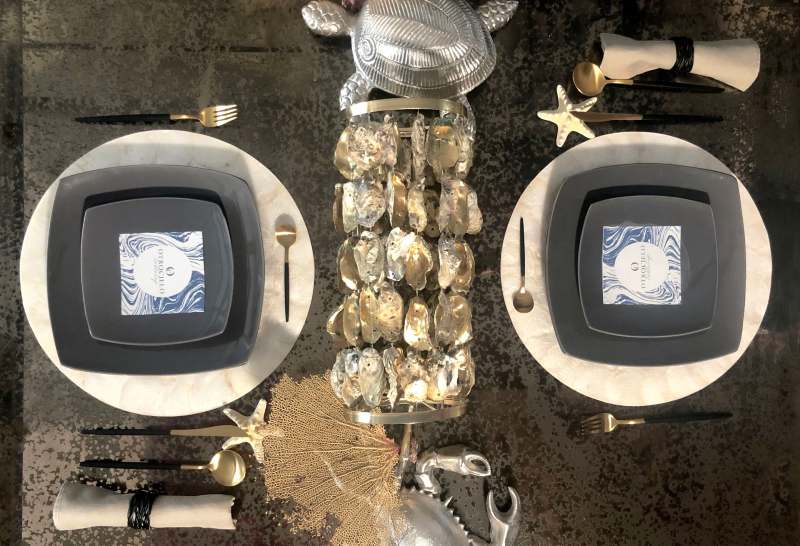 If you want some smaller centerpieces, you can choose the "fossil" vases or the emerald green glass vases. We recommend you to give a special touch with a simple candle that illuminates the center of the table, the result will delight everyone.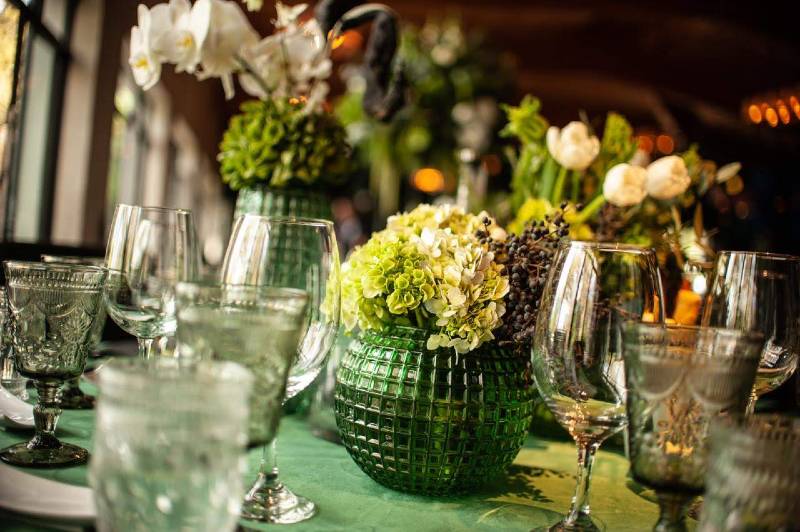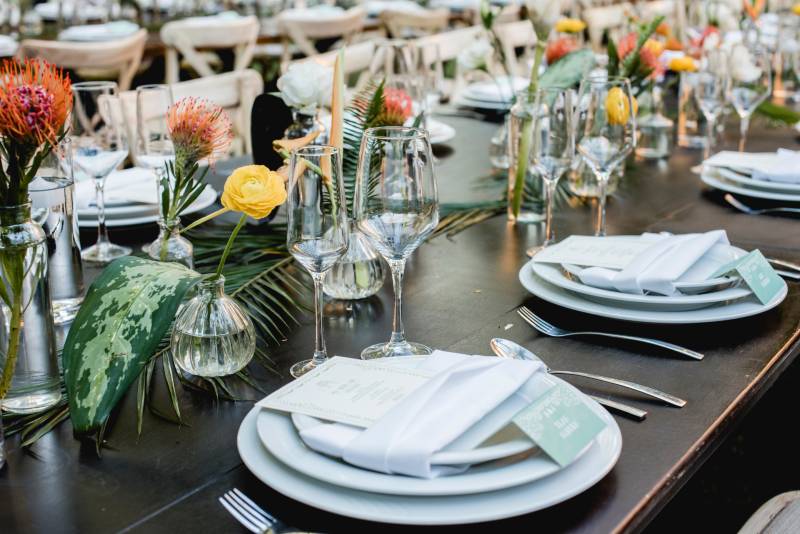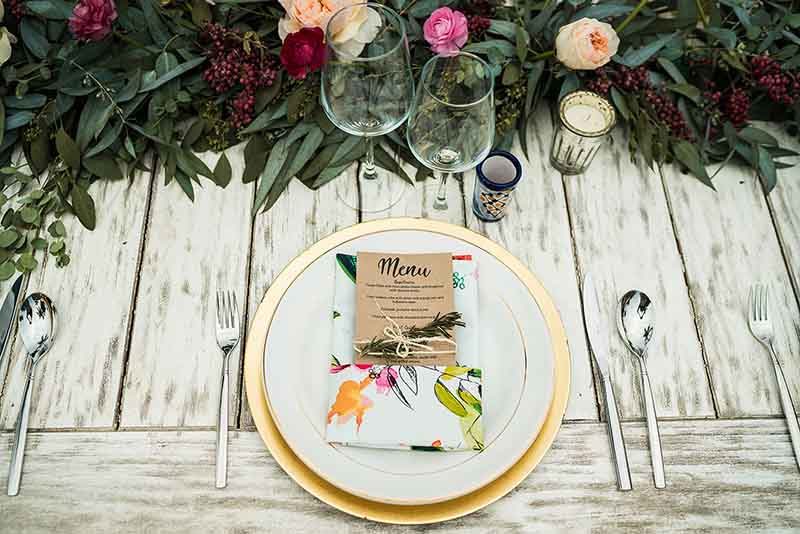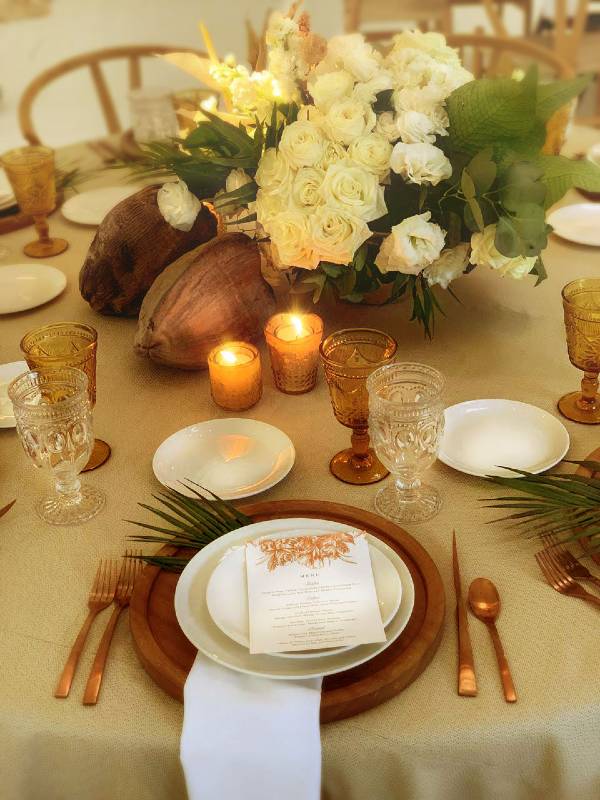 Reverie

tropical

wedding in

Cancun
The fire is an important element for a tropical style; it complements the atmosphere by placing torches, candles and bonfires, the warm lighting with bulbs will be a good choice.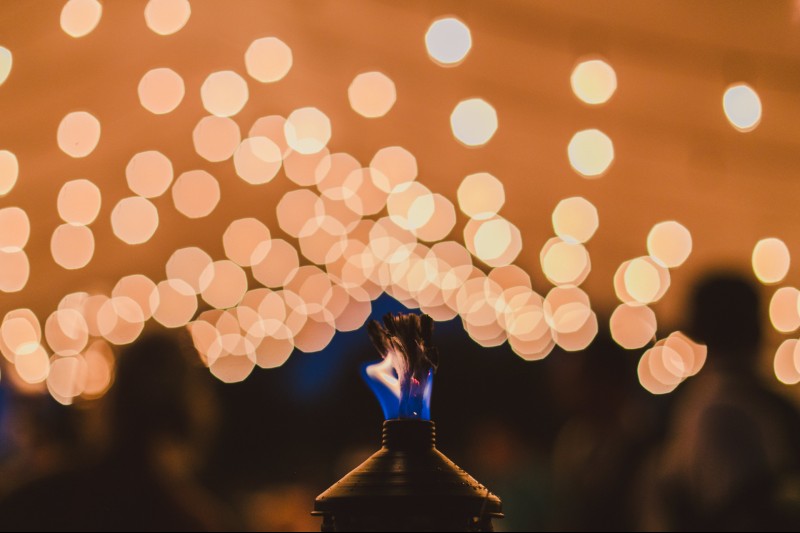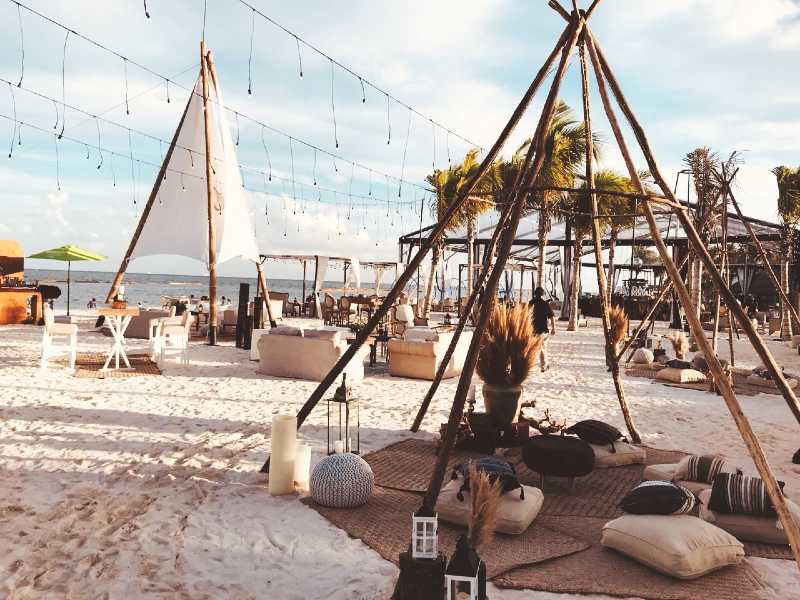 Achieving a tropical style is very simple, just use the elements that the beach has and combines them with your style, use natural textures in everything, choose vibrant colors and full of life, remember to illuminate with warm light. These details should not be forgotten, they will be your best ally. If you have complications in creating your ideas, do not hesitate to investigate and consult with professionals, create your own style and make your wedding furniture rental in Cancun perfect.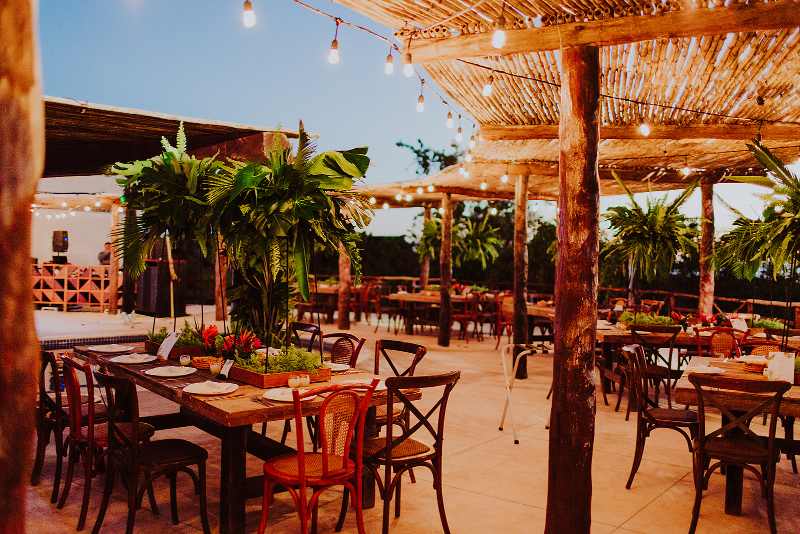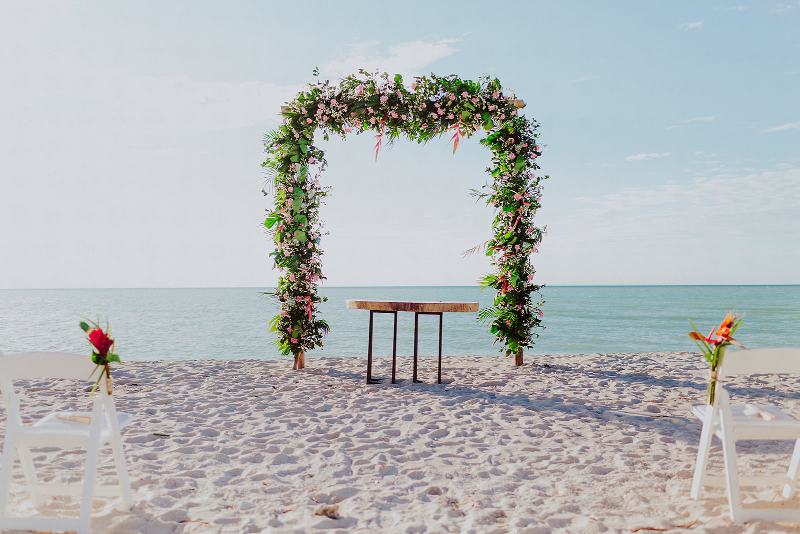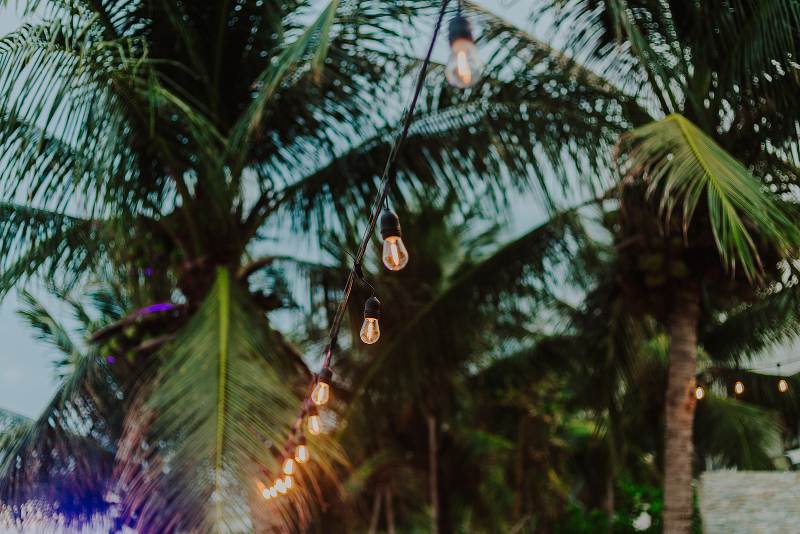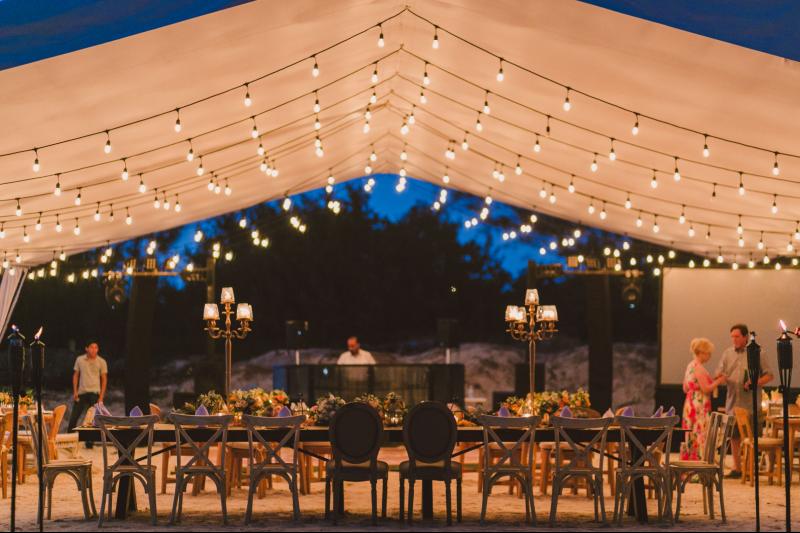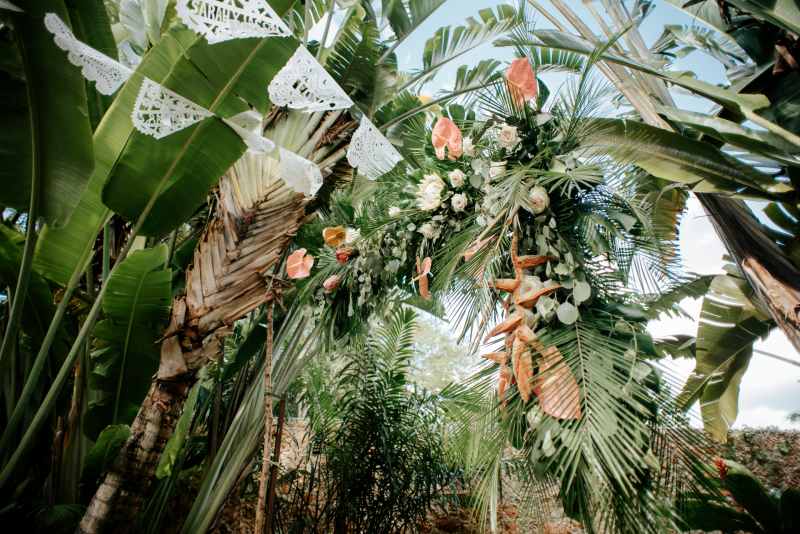 Photographic Credits: @minimal4.0.
Do you want to know more about TIPS for your wedding in Yucatan?
We are YUCATANLOVE, Wedding Planners in Mérida, ask us.