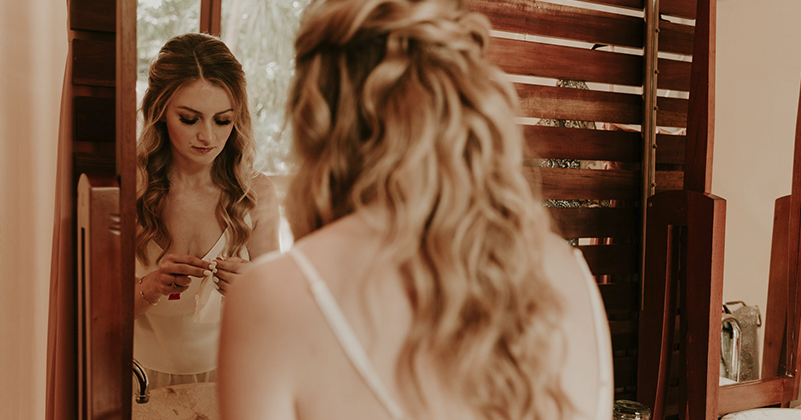 Getting ready at Hacienda Sac Chic 🌾💗 Aislynn & Ben
This American couple traveled from New York to have their wedding in one of the most emblematic haciendas: Hacienda Sac Chich.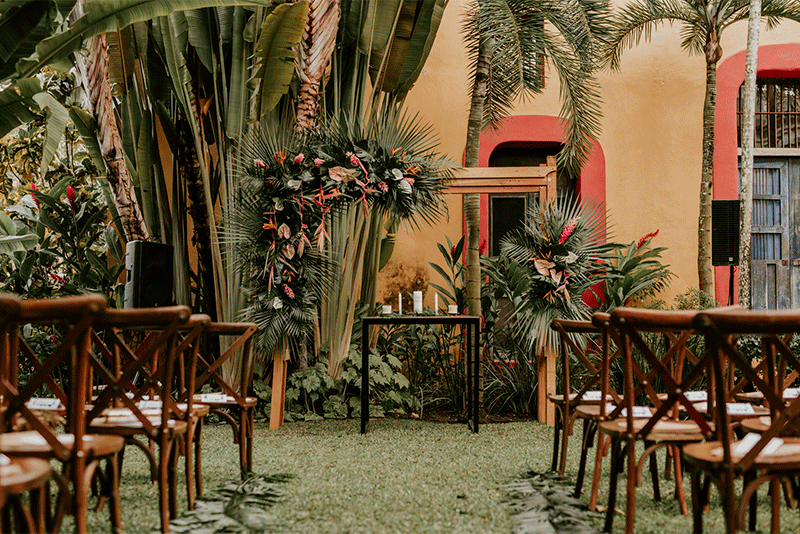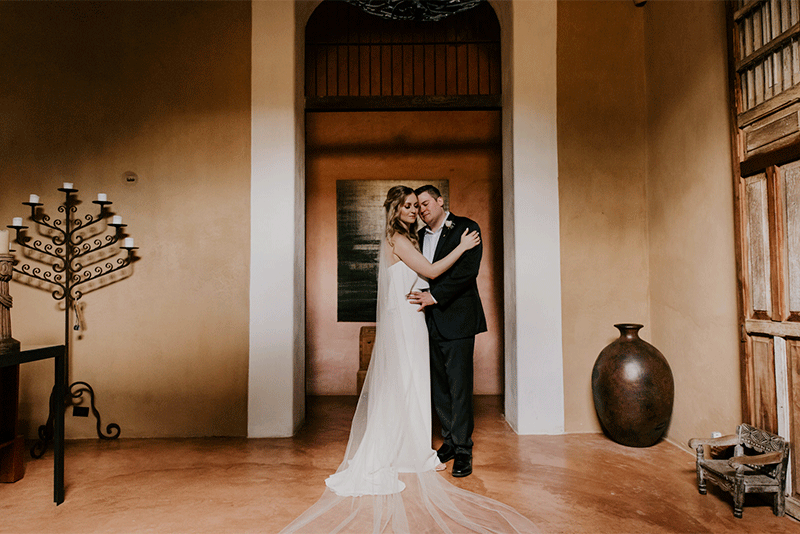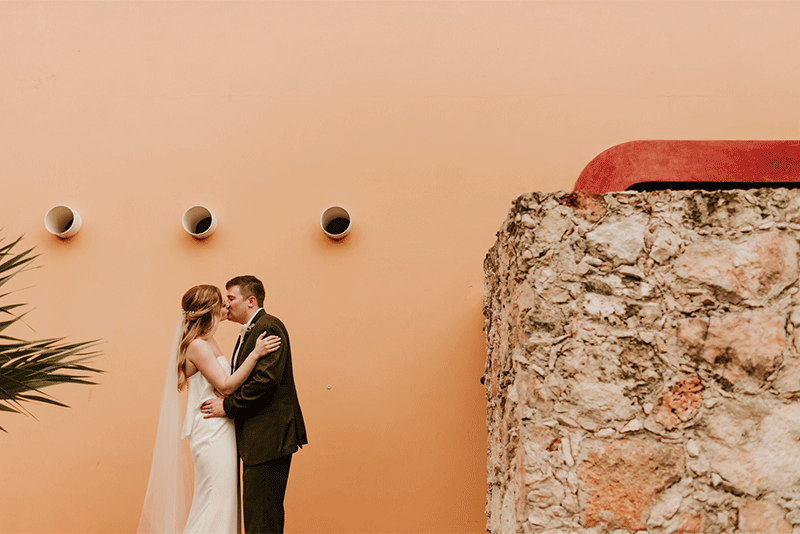 The couple arrived very early and occupied 2 of the rooms of the old house, Aislynn in the company of her friends enjoyed a very fun morning full of laughter and happiness.  The stylist in charge of the bride's hair and makeup, made her look beautiful with a semi-up-do hairstyle with waves that fell to the side and a natural makeup that gave Aislynn an elegant touch. 
An amazing look for a beautiful bride
The gown she chose was a sheer dress with ruffles in the front and a small cauda that was perfect with the long veil. When she was ready, her mother could not believe how beautiful her little princess looked in that dress. On the way out, her bridesmaids were equally amazed by Aislynn's look.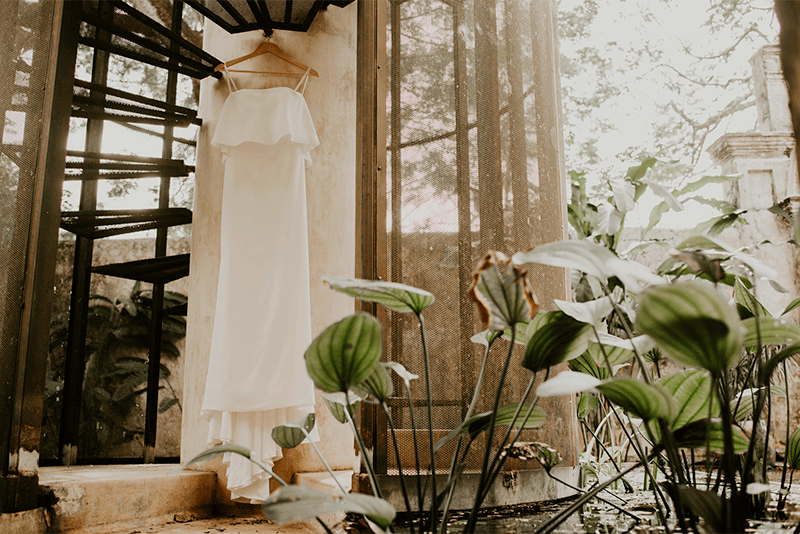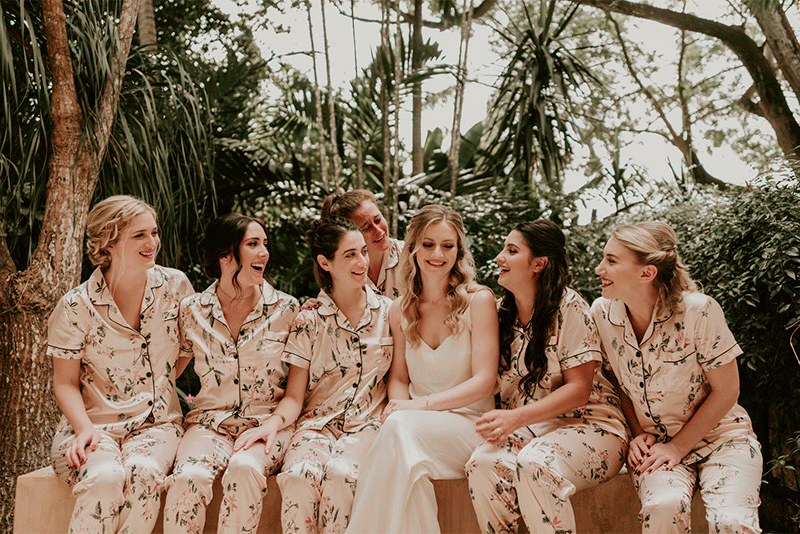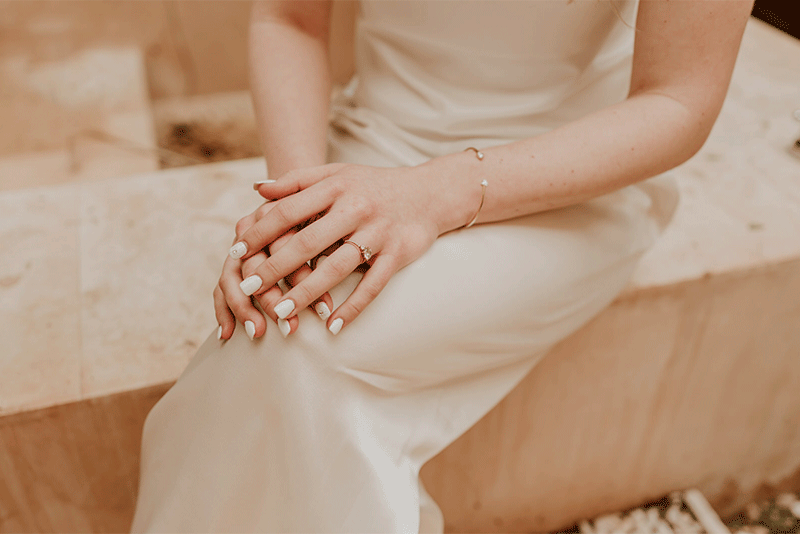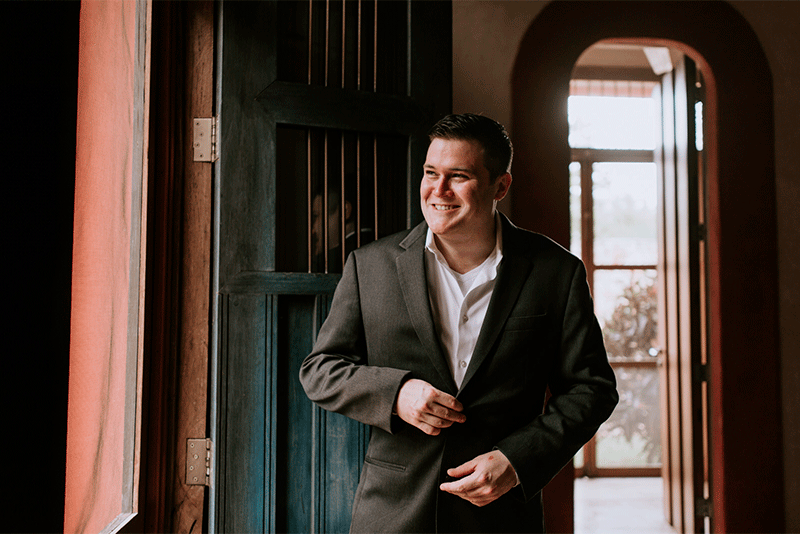 Ben in another room had his getting ready with the help of his best friend. He wore a black suit with a white shirt.
The way you look at me 
When they were both ready, in one of the gardens of Casa Vieja Ben was waiting for Aislynn, with a lot of nerves the bride stood a few steps away from the groom and asked him to look at her. When Ben looked at her he couldn't stop smiling, his love became more noticeable at that moment.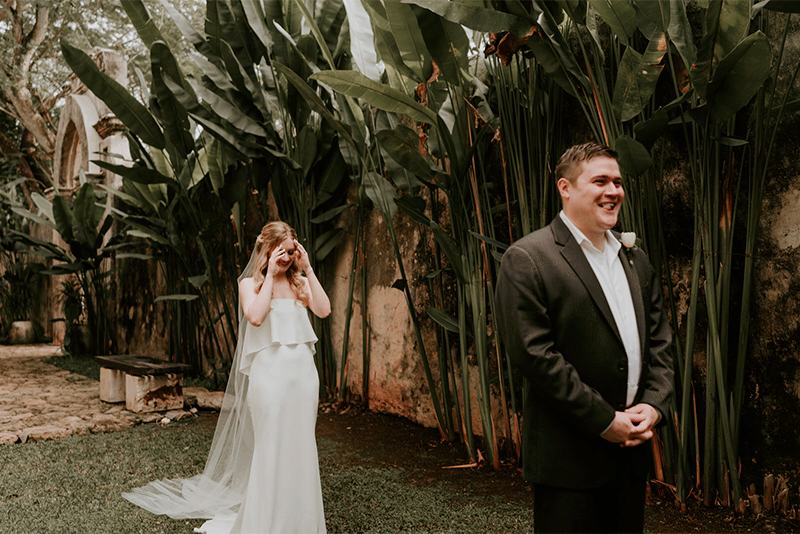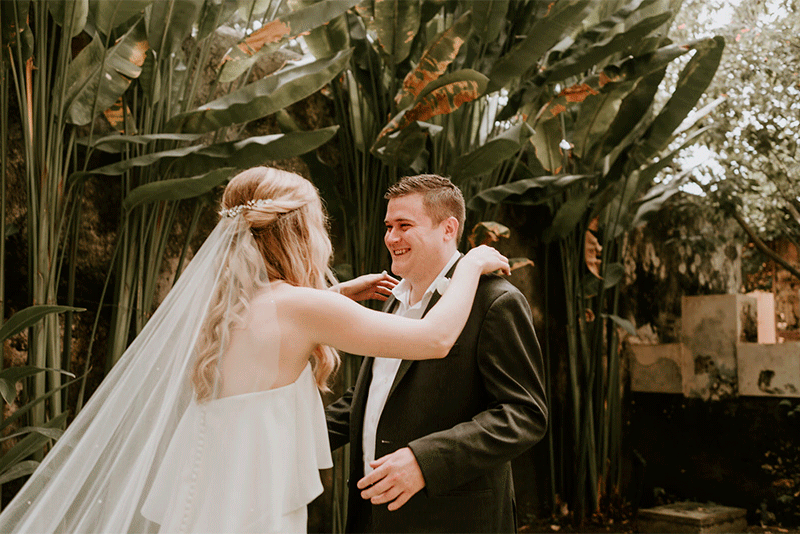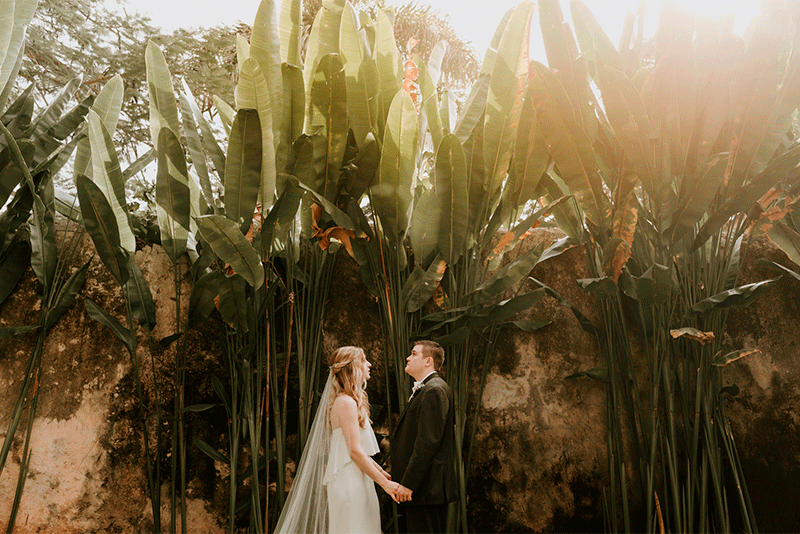 The couple had their photo session and then went back to the rooms to freshen up and take a moment before the ceremony.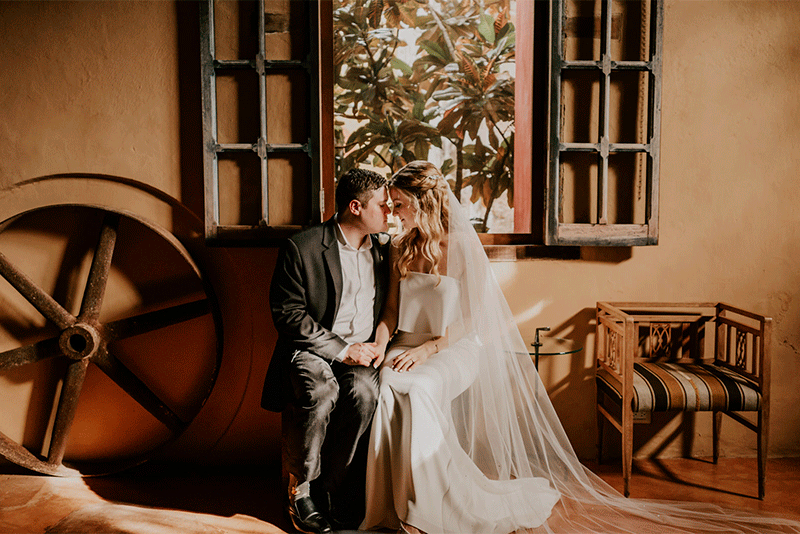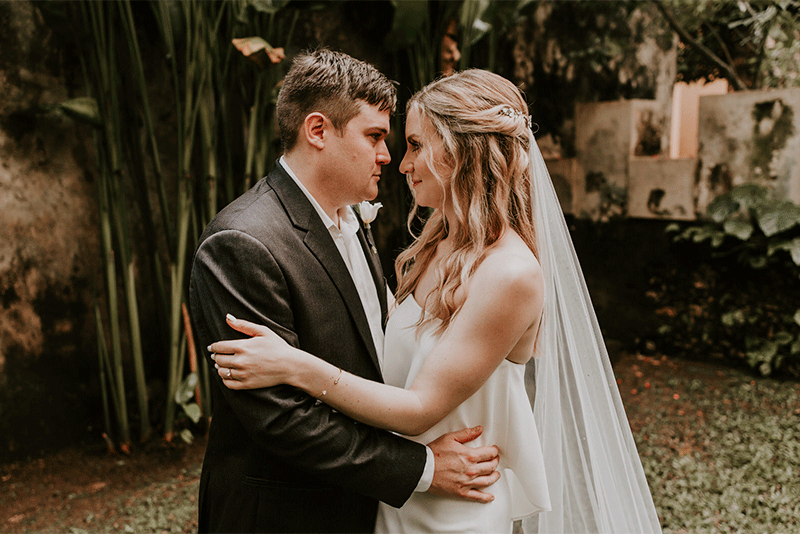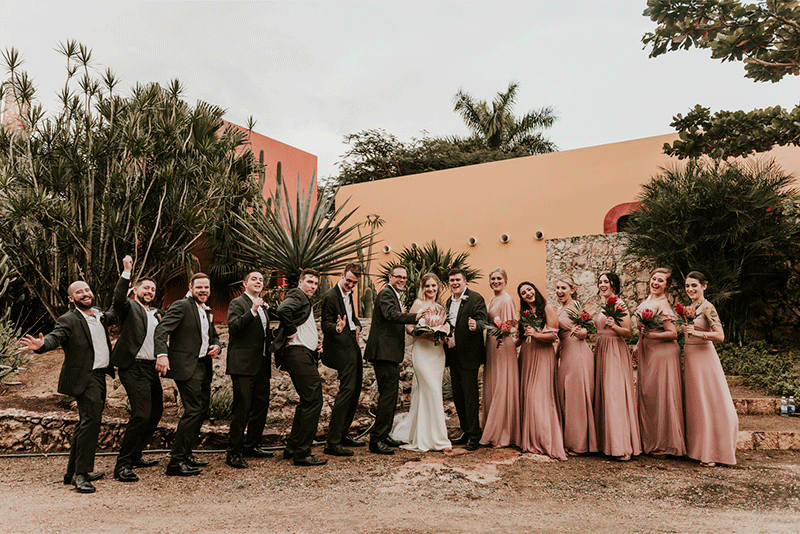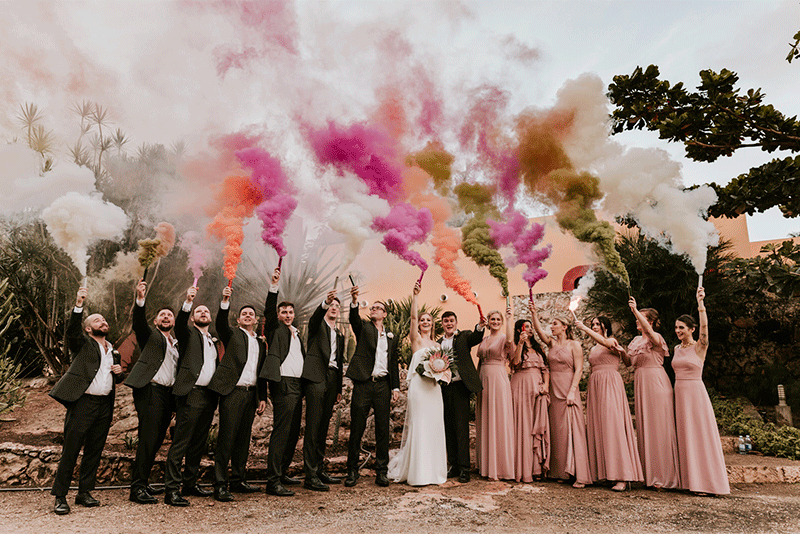 Do you want to know more about TIPS for your wedding in Yucatan?

We are YUCATANLOVE, Wedding Planners in Mérida

, ask us.