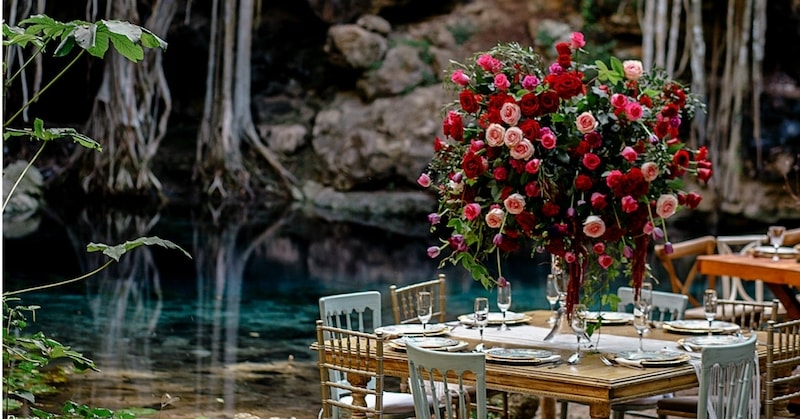 Cenote Xbatun: a perfect place for your wedding ✨
Did you know that by holding your wedding celebration outside your city can make it feel longer and special? That's why so many brides around the world choose to have destination weddings instead and break the need to use the phrase "The wedding went by so fast!" after their celebration ends. So, why not enjoy an incomparable experience and an unforgettable memory with all your guests? We tell you how…
In the Yucatan peninsula, a very popular option is to have your wedding in a cenote since besides being an out of the ordinary wedding destination, it is possible to live an unparalleled experience. Enjoy the beauty and mystery of these impressive natural structures.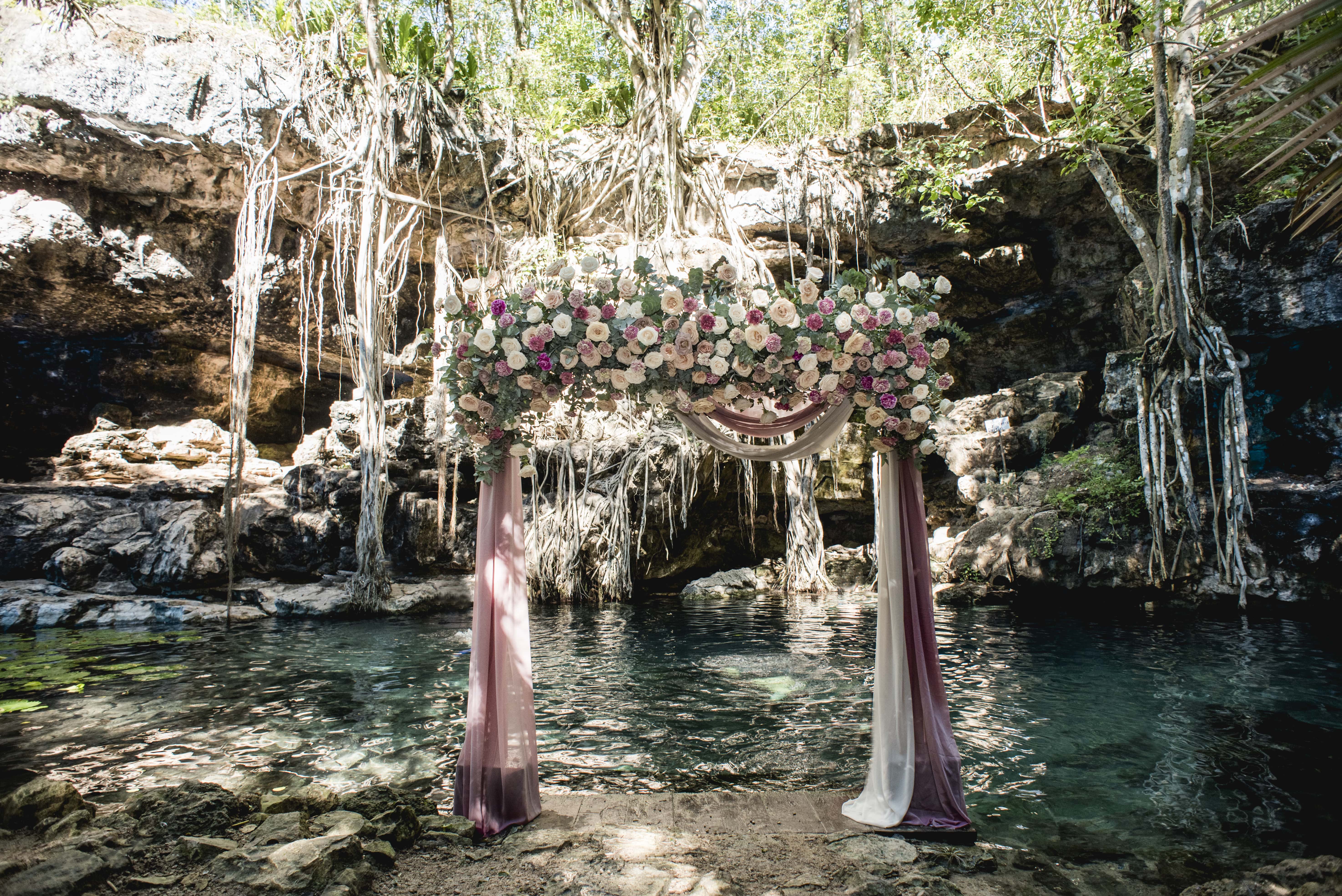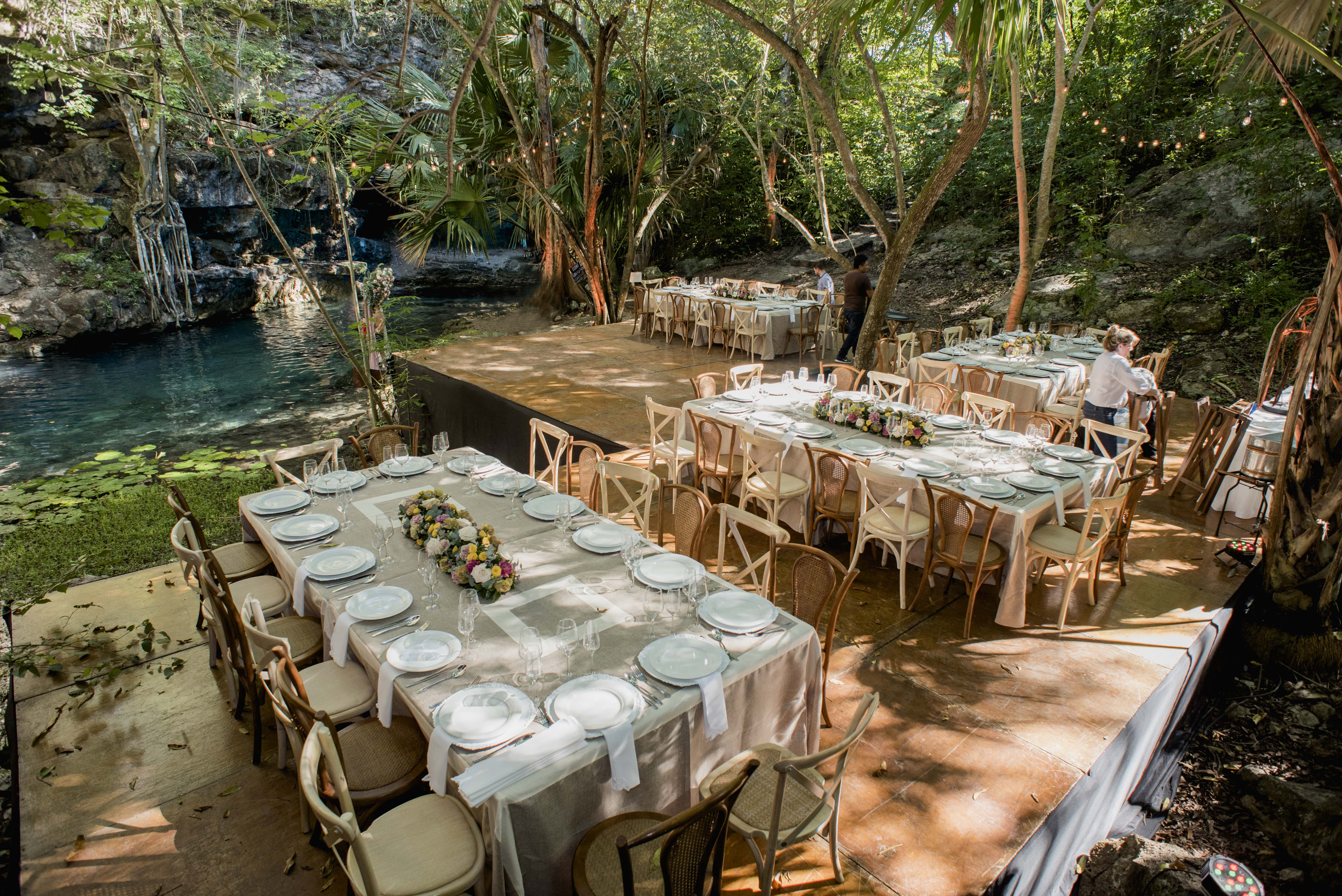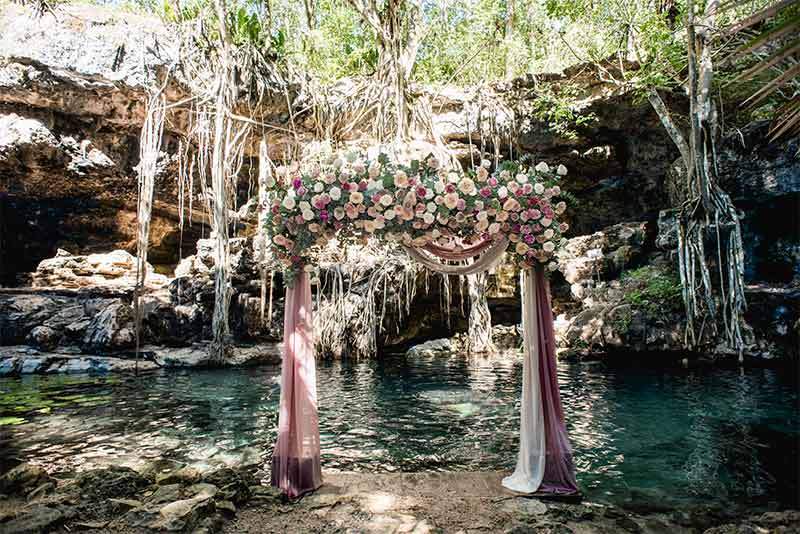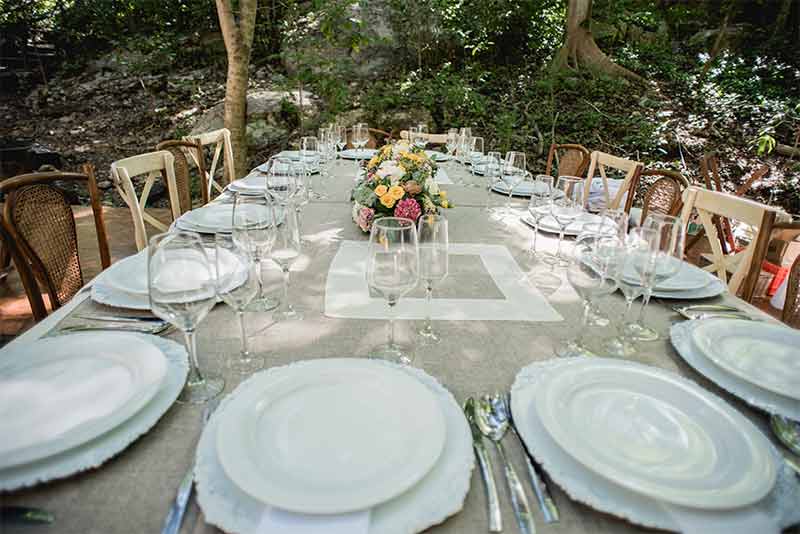 Cenote Xbatún: A natural paradise
The Mayan cenotes are freshwater deposits, magical and enigmatic formations that exist only in the Yucatan Peninsula. They are very important to the natural culture of the state and fortunately, there are some that are authorized to be visited and to be able to carry out this type of event like the Xbatun cenote. 
Being there is a unique experience, from the mystical atmosphere that you feel, to the sensation of being far from civilization and being in a more intimate encounter with nature. Definitively carry out your wedding in a cenote, is an experience that makes you fall in love.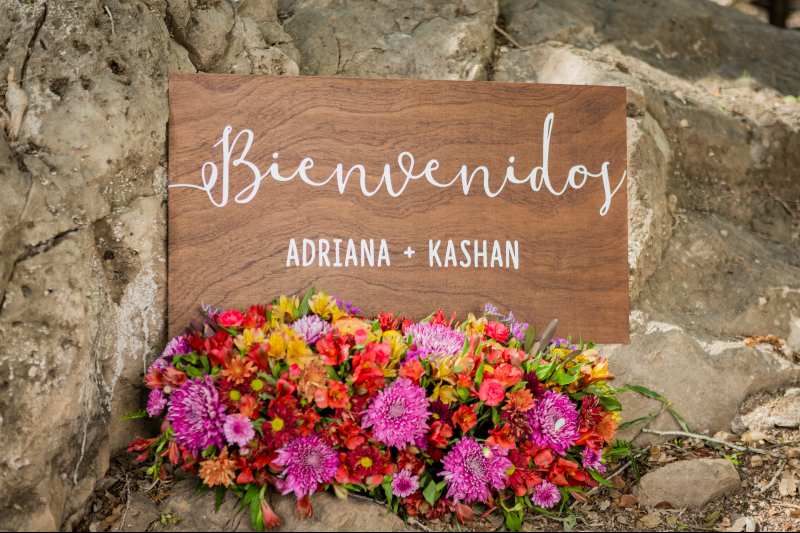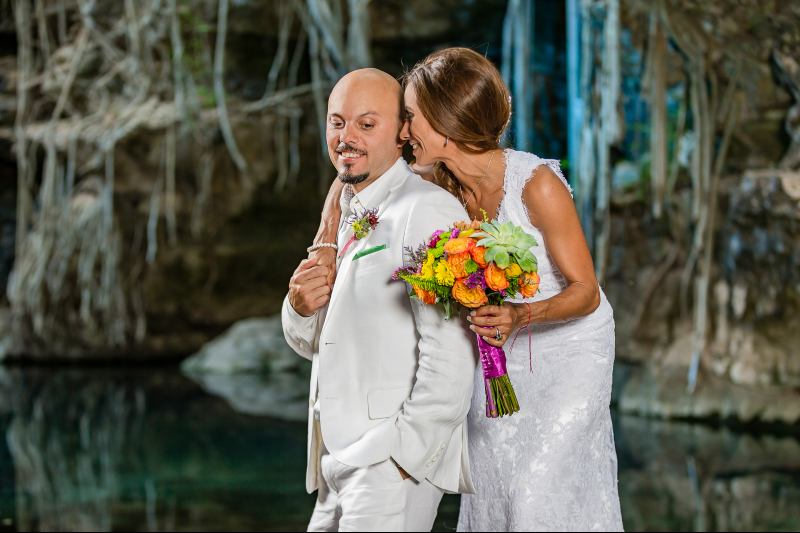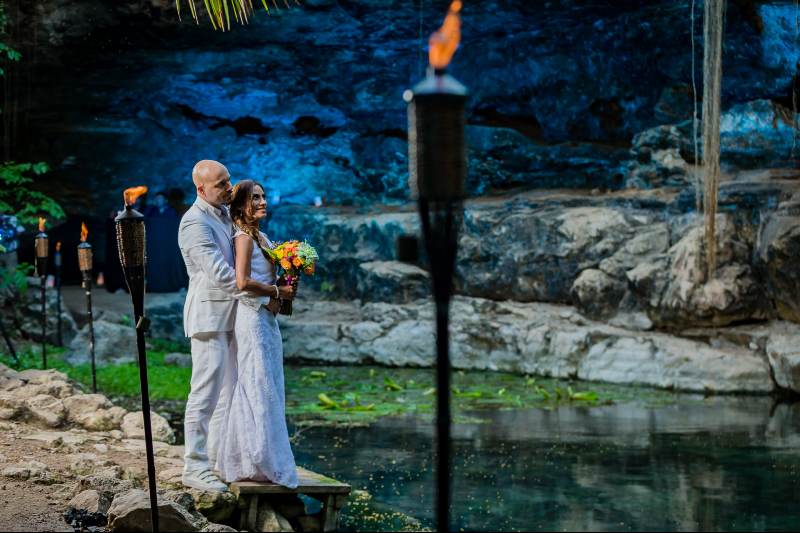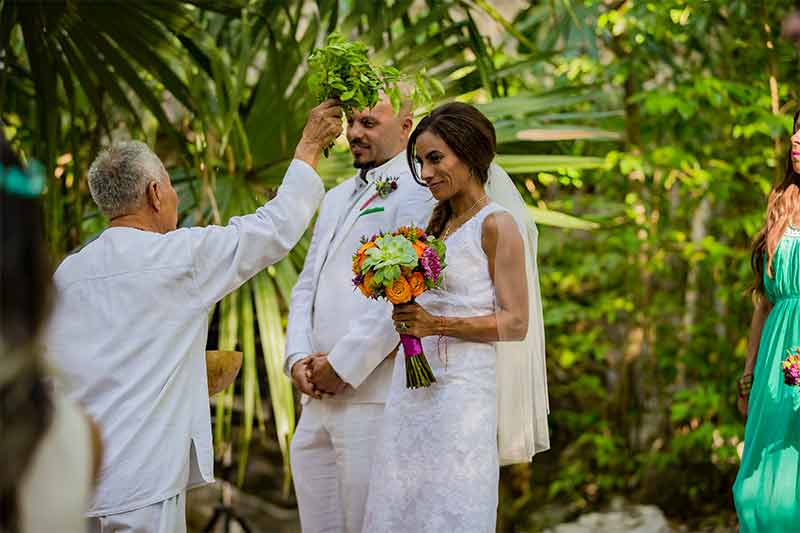 Characteristics:
The Cenote Xbatun it's located 49 km from the city of Merida, the road from Merida-Muna, deviates at kilometer 39 to the right towards the former cacao plantation. Once you arrive at the former Hacienda San Antonio Mulix, take a dirt road from 2.3 km to reach the site.
It's semi-open, which is reached through a natural slope of approximately 20 meters.
Suitable for swimming and cave diving.
It has an incredible scenic view due to the tree roots that hang over the entrance of the cave
The vegetation of the place offers shelter to several species of birds such as:

The Thó bird.

The Yuya.

The Xtacay.

Tórtolas, among others.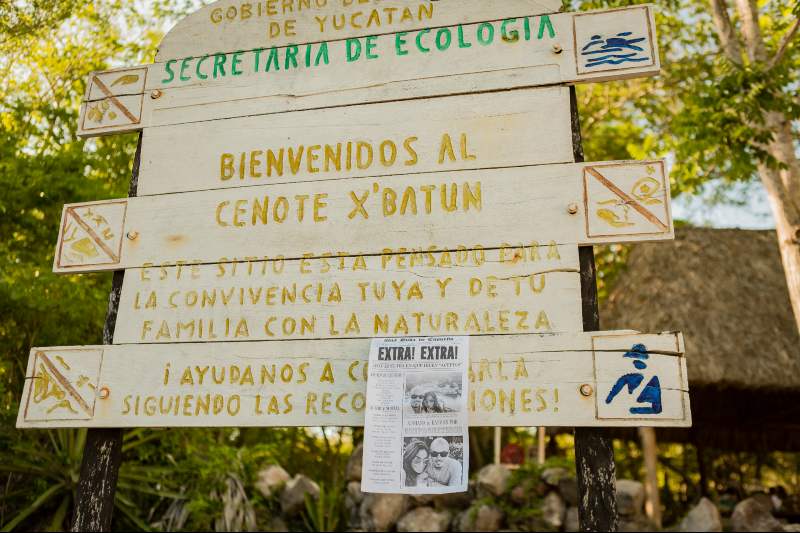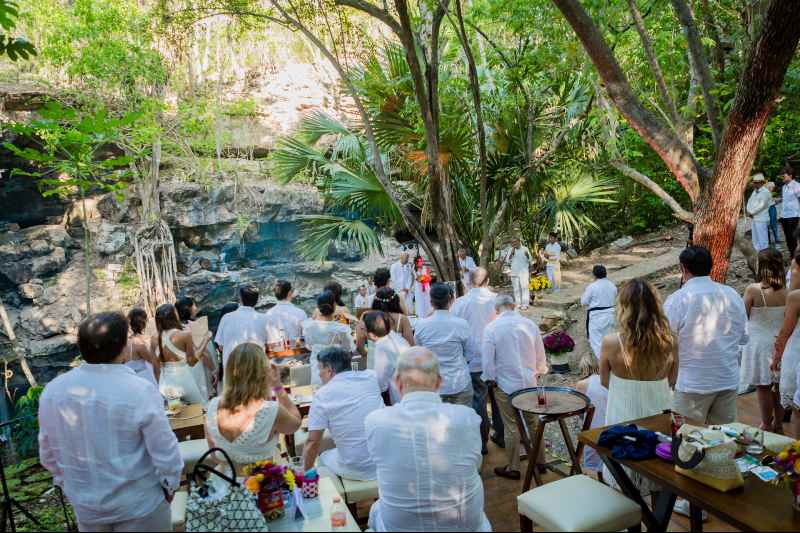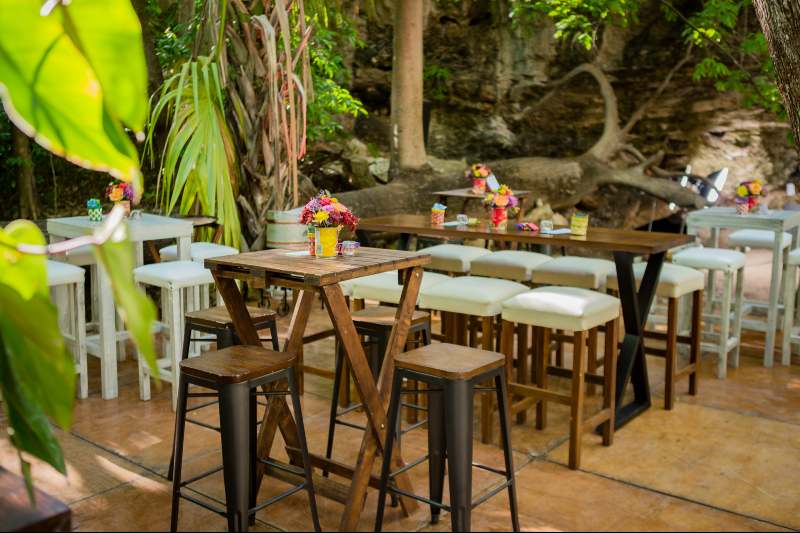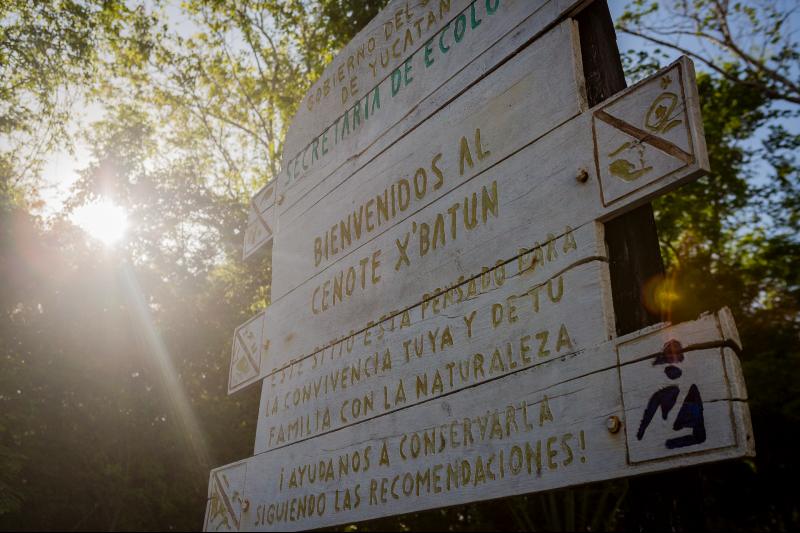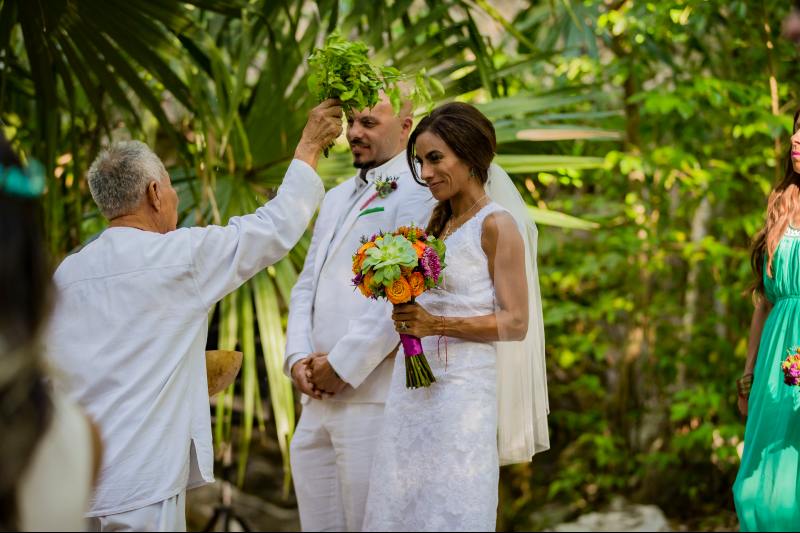 After living an experience like this, there is no doubt that you will remember it all your life and know that all the effort was worth it.
 Having a wedding in the Yucatan Peninsula or its surroundings will undoubtedly be an unforgettable experience.
Do you want to know more about TIPS for your wedding in Yucatan? We are YUCATANLOVE, Wedding Planners in Mérida, ask us.
Photo Credits: @armandohdzfotografia @feelingsforevermerida