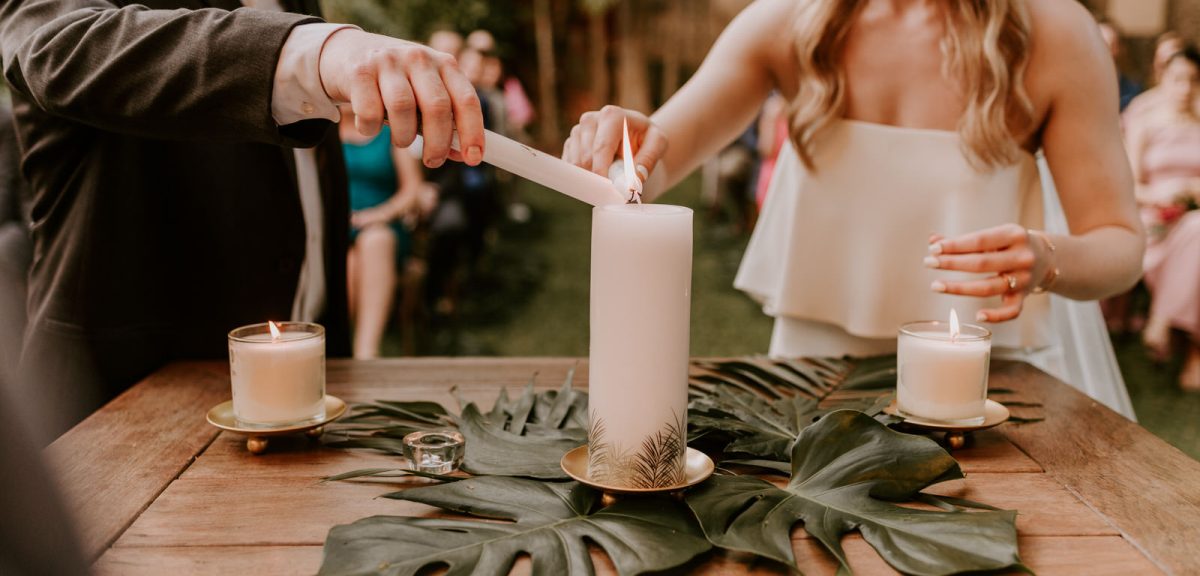 Wedding Rituals in Yucatan 💏💍
Explore Enchanting Wedding Rituals in Yucatan! Discover Unique Ceremony Ideas and Cultural Wedding Rituals for Your Special Day.
For your wedding celebration here can be multiple moments that symbolize the union of the couple in their different expressions, would you like a unique and unforgettable union ceremony? Apart from performing your religious and civil ceremony, live a unique moment with some of these trendy ceremonies! We invite you to know some of them!
Wedding ceremony rituals:
We want to share with you a list of wedding ceremony rituals that you could add to your wedding plan:
Sand as a fusion to a single life: Sand ceremony
It symbolizes the union of the life of the bride and groom in one, the sand as a symbol of their lives, they mix filling a new space, their new life, never to separate. Having different shades of sand color creates a visual effect that strengthens the meaning of this ritual.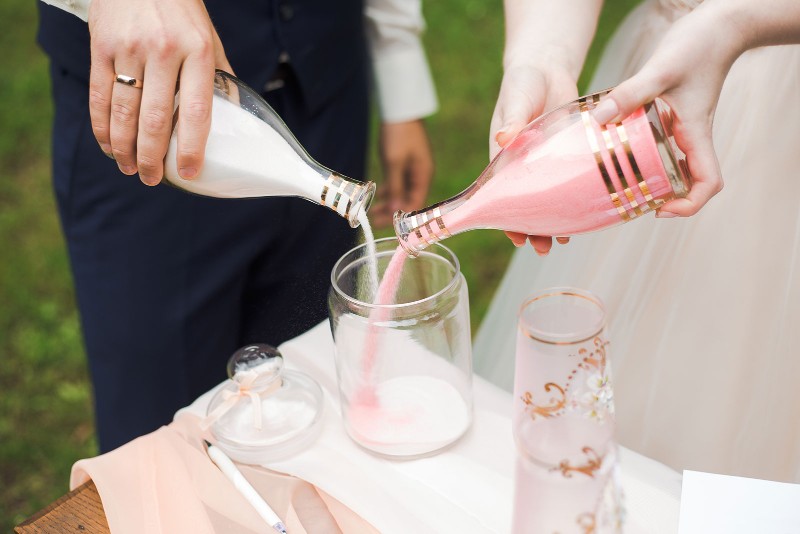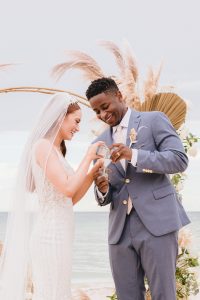 The second Sand ceremony symbolizes natural elements with colors, simbolically creating a path to their new life. The bride and groom perform this ritual at chosen time: ring exchange, vows, or before first kiss.
This ritual is the trend in Mexico and Latin America, with an uncertain origin, is believed to be born of the Hebrew or Hawaiian culture, both with an essence of uniting the life and land of each groom into one. This ritual you can add during your lgbt wedding.
A New Light, New Life: Candlelight Ceremony
A simple and beautiful ritual, also known as the Light ceremony, fire represents the life of each groom initiating a new light on his new path.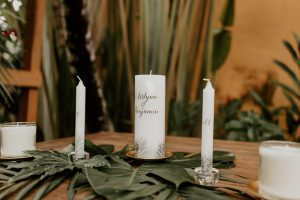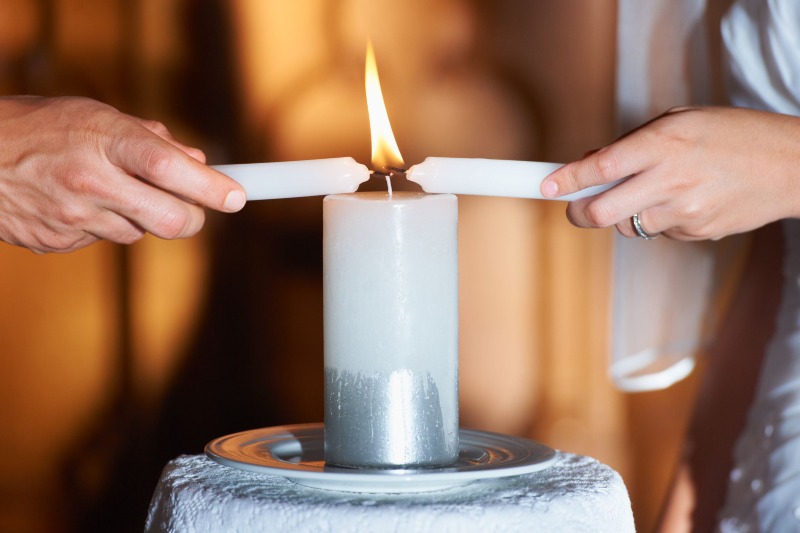 It consists of personally lighting a candle and then lighting the third candle, both at the same time, with the flame of their own candles, can be accompanied by a few words or emotional phrases. The ritual can be performed in the wedding ceremony program, either during the civil ceremony or, with proper authorization, incorporated into the religious ceremony.
A longing or wish for each petal: Petals ceremony
Marking the beginning of a new stage, also known as the roses ceremony, a beautiful ritual that could include guests.
The rose petals mean love, passion, admiration, renewal, purification, and respect for the other, each petal symbolizes a desire or longing. Therefore, the bride and groom toss petals, signifying the start of their shared life and individual aspirations. Guests throw petals during ceremonies, expressing wishes, creating an emotional ambiance.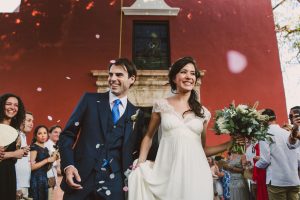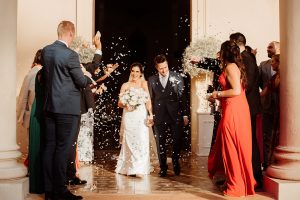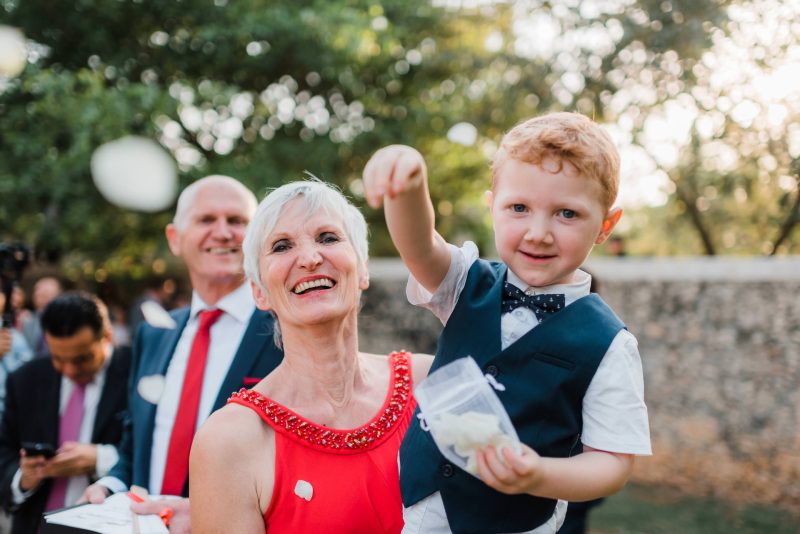 There is an alternative to this ritual, each groom has a rose of his choice, mutually placing their roses in a vase, symbolizing the union, love, and passion of the couple. This ritual can be performed at the time preferred by the couple, usually performed at the end of a ceremony.
An Infinite Love Loop:  Loop Ceremony
As a pre-Hispanic tradition of Mexica, the officiating priest ties the tunics, symbolizing the couple's new life together, inseparable. The ribbon, shaped like an eight or "symbol of infinity," adorns their necks, symbolizing their limitless love for each other. It symbolizes the unbreakable relationship between the bride and groom, keeping the couple together and thus initiating and sharing every important aspect of their new life.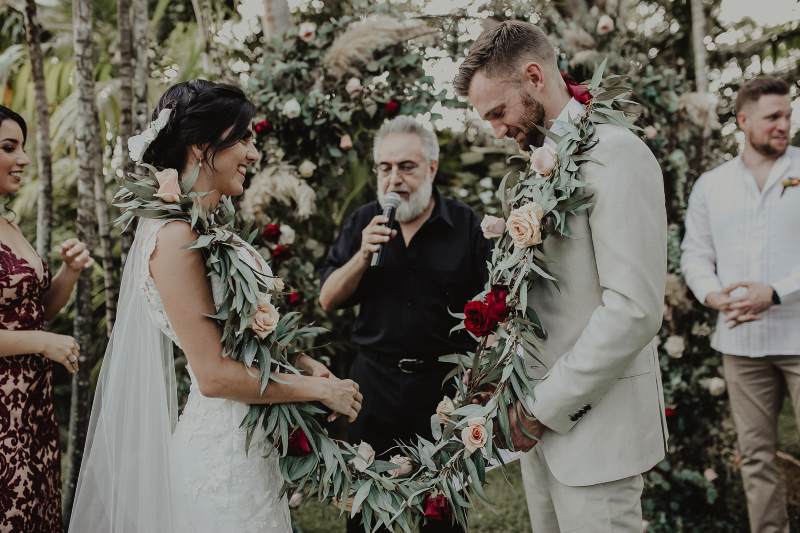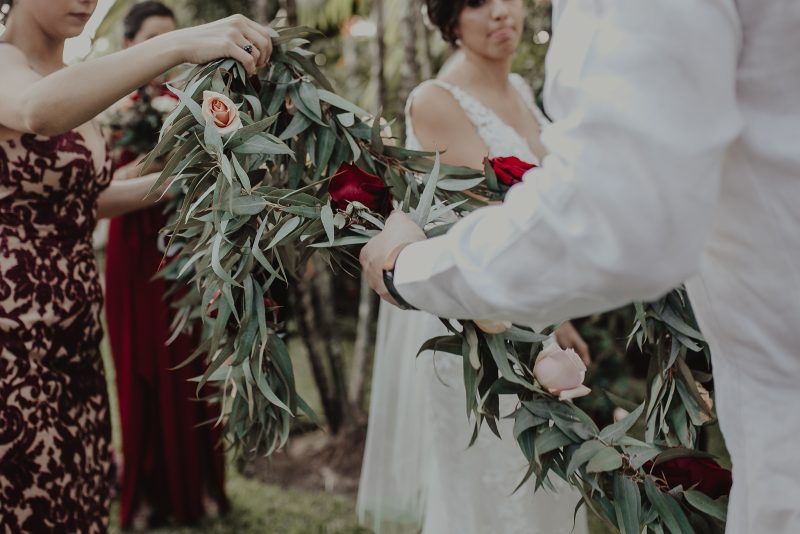 Usually performed during the religious ceremony, the ribbon is blessed by a priest and placed by the godparents of the bride and groom. 
Two souls that unite is so that their fortresses are twice as great: Celtic Ceremony
This ancient Celtic ritual consists of a ritual called Heandfasting, or hand ritual. The couple's symbolic actions include forming an infinite loop by joining their hands and tying them with a ribbon, symbolizing the union of their bodies and souls. They stand within a circle or heart drawn on the floor with stones or flowers. A priest or some older couple will then invoke the protection of the couple.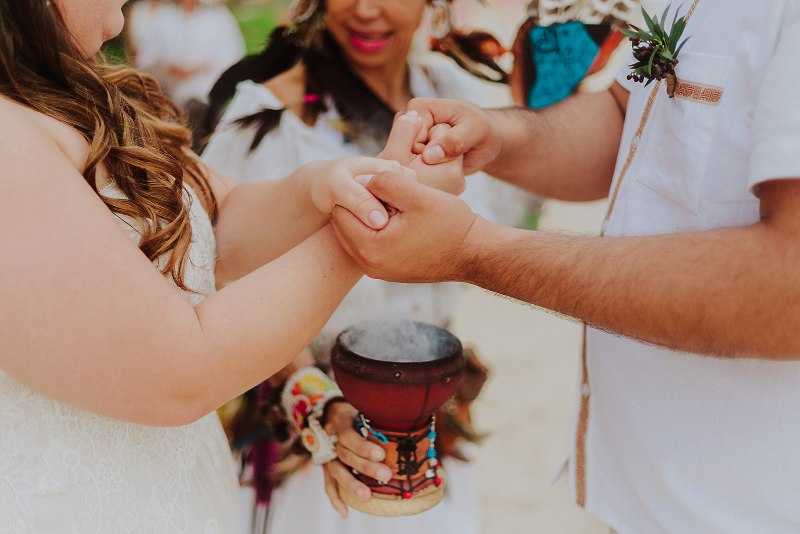 The tie of hands symbolizes the promise of love and support forever; the circle on the floor symbolizes union, love, and partnership; the priest symbolizes the blessing of experience to these acts. This ritual can be performed at the end of the civil ceremony or before it.
Deep Feelings, Romanticism and Renewal: Letter Ceremony
A symbolic and emotional ceremony symbolizes the promise of love through time. Letters symbolize union, kept briefly. Ritual suggests opening after 5 years for vow renewal, but couple can decide.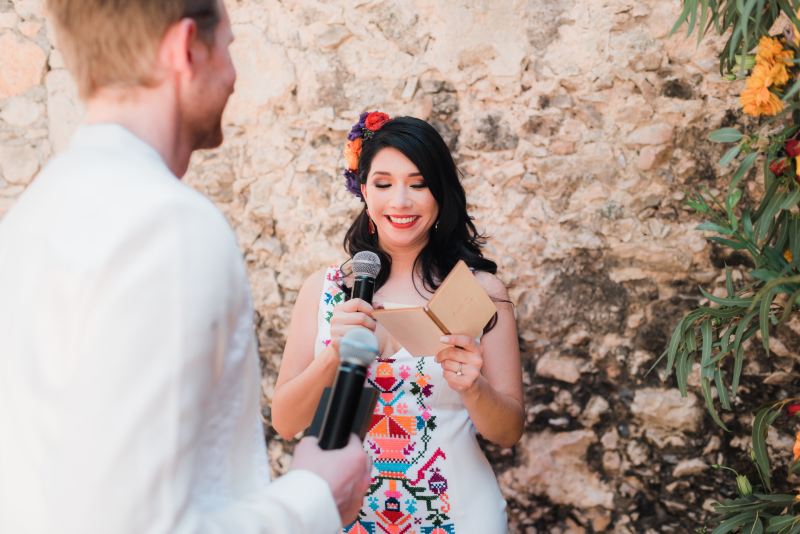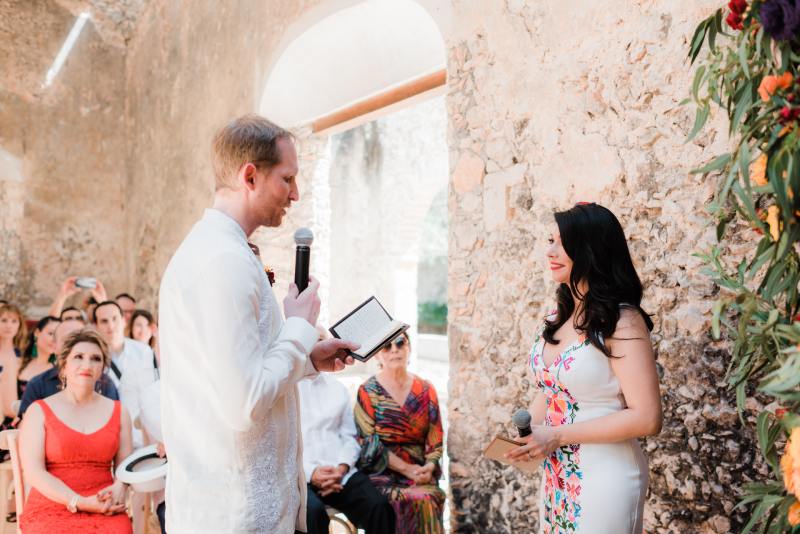 In this ritual, each person expresses vows and feelings, declaring their profound love for one another. They write these heartfelt words on paper or a letter, read them aloud, and preserve the letters in a box or chest.
In this ritual, you can add objects of sentimental value for the bride and groom and thus create a small capsule of the time of that great day. The couple can do ritual anytime, renew words privately or share on 5-year wooden wedding.
Love and union that transcends time: Tree ceremony

 
As a symbol of beginning and growth, this ceremony exemplifies the planting of a tree as the new life of the bride and groom. Planting solid roots of trust and love, nurturing continuous growth, and fortifying their union day by day. The tree symbolizes their shared life—a living being they care for, nourish, and witness their love and commitment thriving. This ritual is the only one that physically transcends all those already mentioned.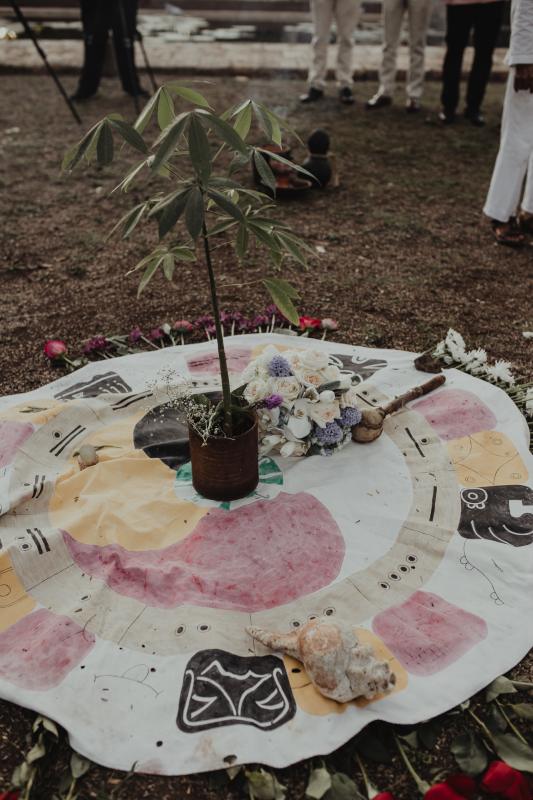 It consists of choosing a tree of the couple's preference, planting it in a pot or special place tree should be young and small, should be planted in a suitable place for growth or else, plant in a pot and then change to a special place. It has a flexible schedule: You can perform the ritual after the wedding or in later ceremonies.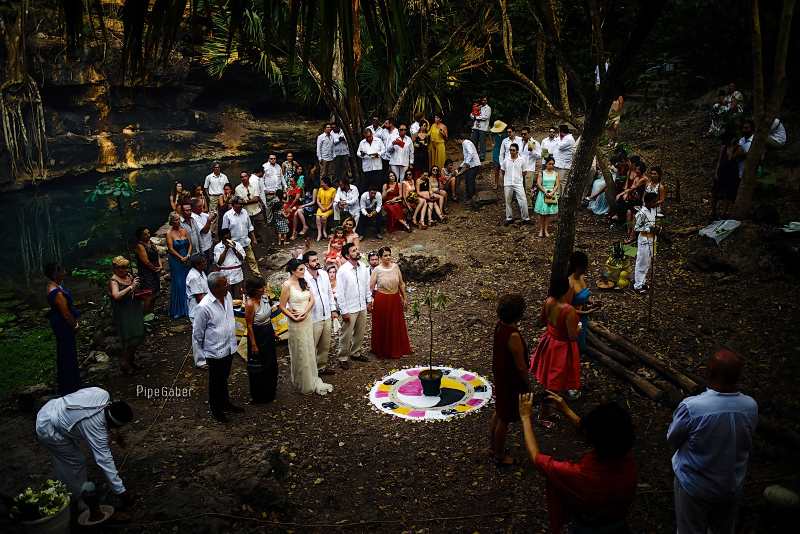 Photo credits: @pipegaberphotography, @cuartoazulwedding, @armandohdzfotografia, @cristinacivallero.photo, @cuartoazulwedding, @guscortesfoto, @fabriziosimoneen