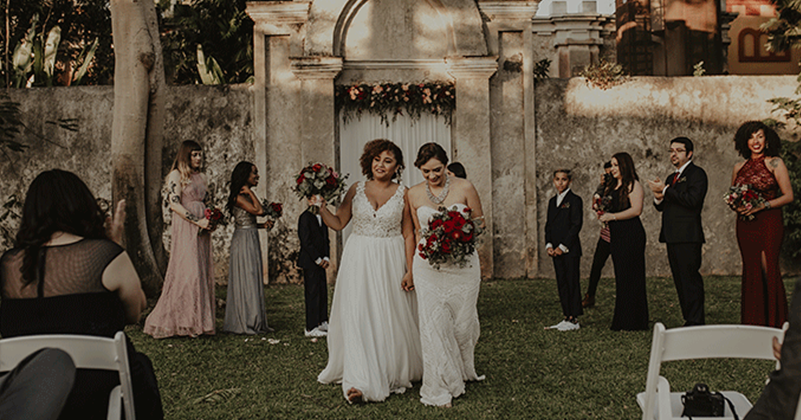 LGBT Weddings: Yucatán as a Destination 🌈
Celebrate Love with LGBT Weddings in Yucatán! Discover Stunning Venues, Pride Wedding Ideas, and More. Plan Your LGBT Wedding Destination.
Since 4 March 2022, LGBTTIQ+ couples from all over the world can say "Yes, I do" and join in legal marriage at the Yucatán Civil Registry.
Today is a good day to remember that unconditional love triumphed in Yucatán as equal marriage was approved on 25th August 2021, a long-awaited decision for Yucatecans and LGBTTIQ+ couples who choose Yucatán as a destination to celebrate their love.
Now, our state offers both a paradisiacal destination and the opportunity for all community members to legally seal their love and have their wedding ceremonies.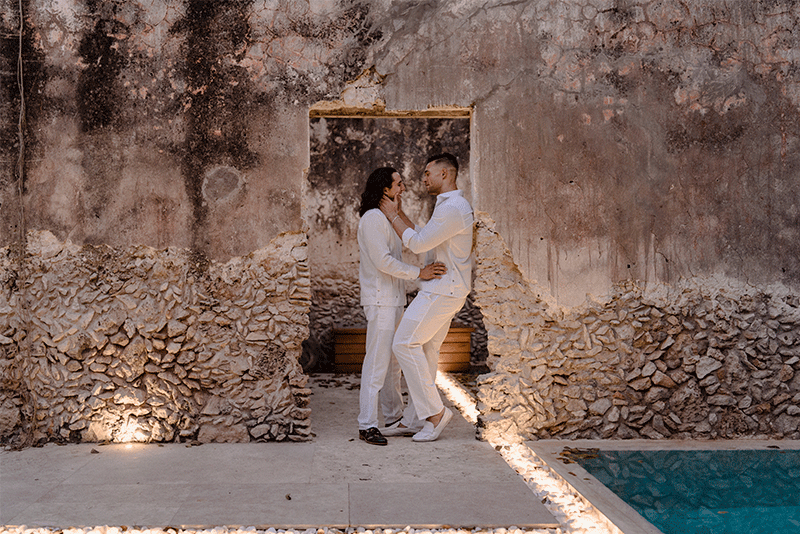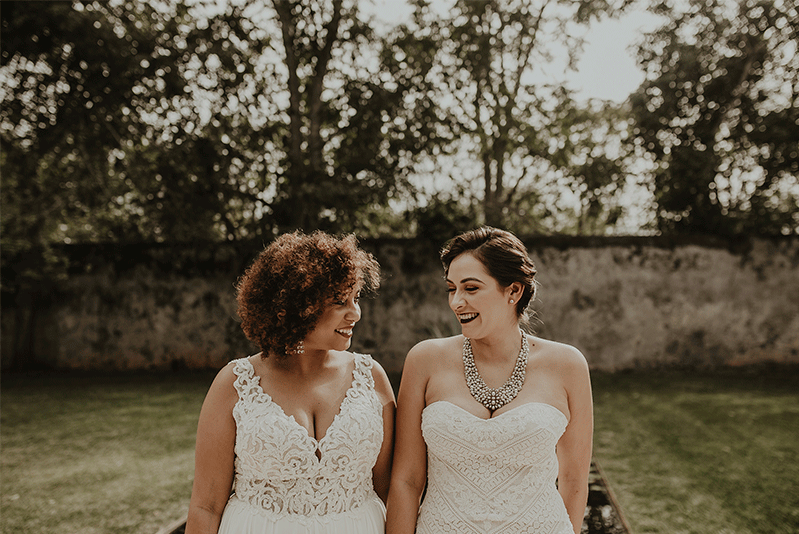 The process is simple for all couples, regardless of orientation. Just follow the requirements imposed by the Civil Registry, which you can find in our ebook "requirements for legal marriages in Yucatán".
Can you imagine your same sex wedding in Yucatán? We share with you some of our favorite LGBT destination weddings in Mexico to inspire you and celebrate love. 
Arturo & Rob: a wedding with lots of style 
Love knows no gender or boundaries. Arturo and Rob exemplify that love is love, regardless of reasons, timing, or origins.
This Mexican-American couple fell in love with the richness of the state and decided to have a destination wedding in Yucatan. Choosing Chablé Resort, a worthy location to celebrate their love, Arturo and Rob had a garden themed wedding enjoying every moment and detail that this place offered to them and their guests. With a friend of the couple officiating the wedding, Arturo and Rob pronounced the long-awaited "I do". They sealed their love with a kiss and became husbands sharing their life from that moment on. 
We share with you the most important moments of this love story: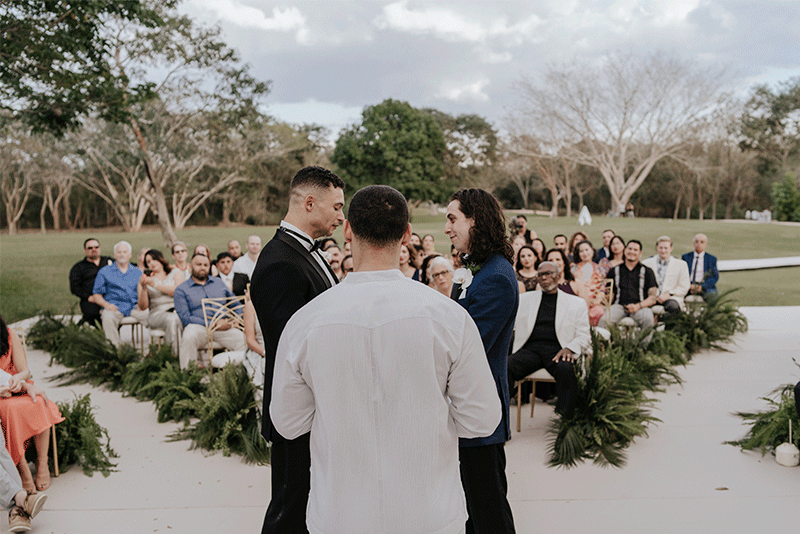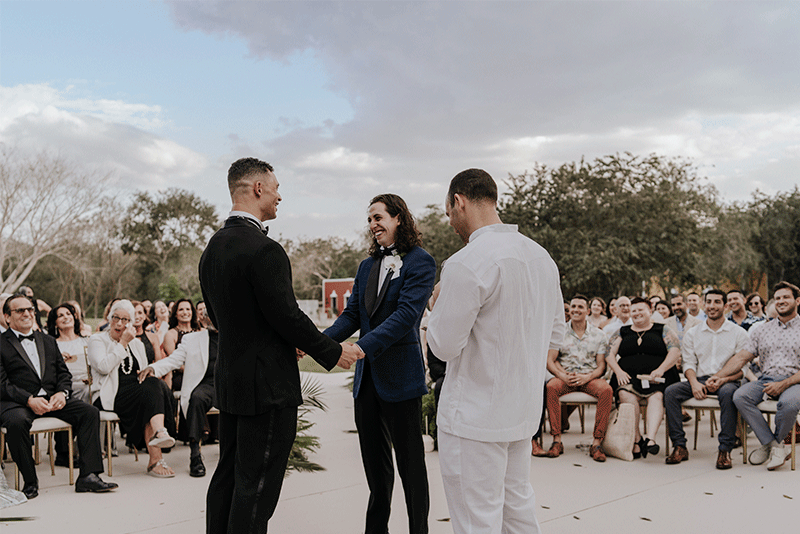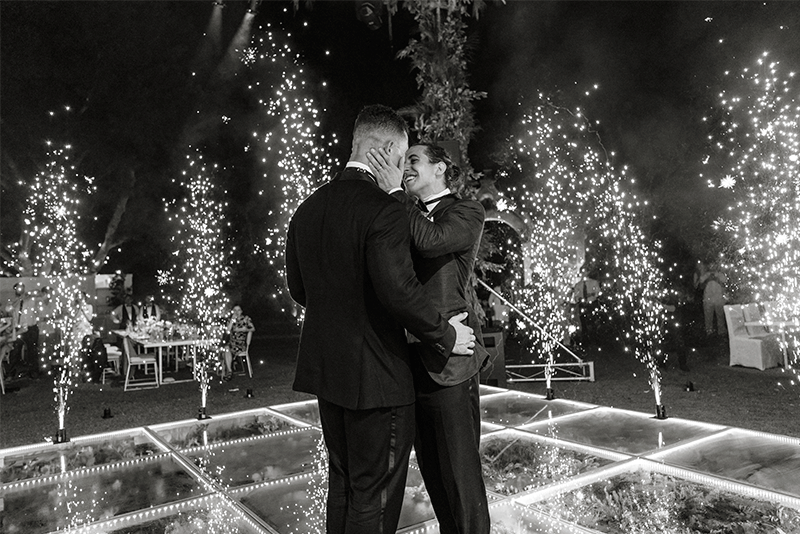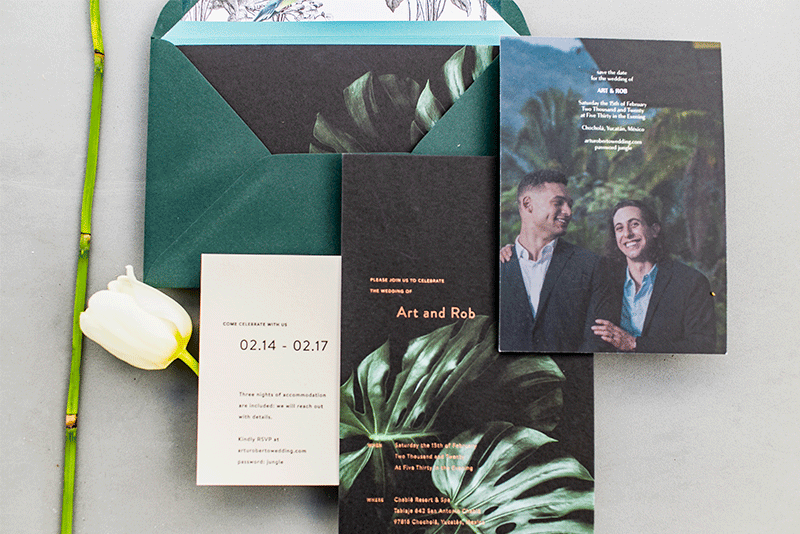 Ronna & Ali: An eternal promise
From the first moment we met, Ronna and Ali, a beautiful couple, exuded evident love in their eyes. Two women who proudly celebrated their lgbt wedding in a destination like Yucatan.
This American couple chose the wedding venue Hacienda Sac Chich, a highly sought-after location by brides and grooms from all over the world , to seal their love forever.
With romantic details and emotional moments with their family, Ronna and Ali had a wedding full of love and warmth. Starting with the ceremony officiated by one of their friends, something that brought tears to the eyes of the guests was when the children of both brides came to give them their rings. We are sure that the love that was sealed at that moment will continue for a long time to come.
We share with you the most emotional moments of this celebration of love: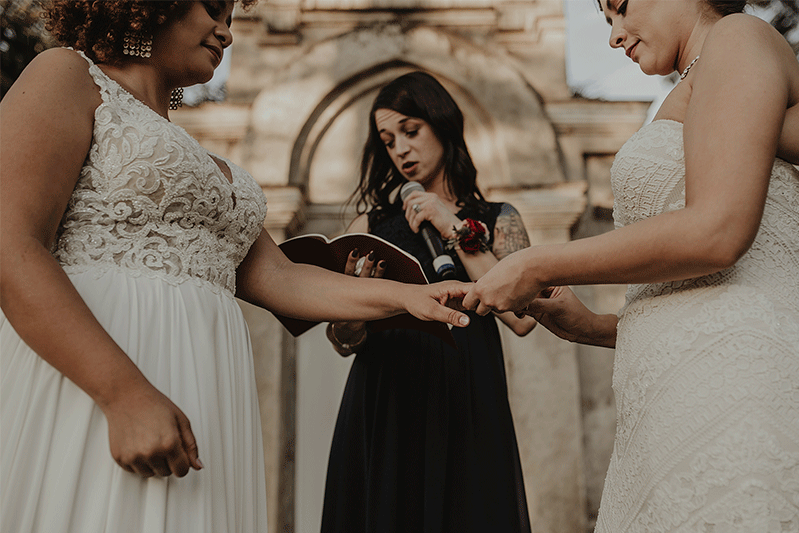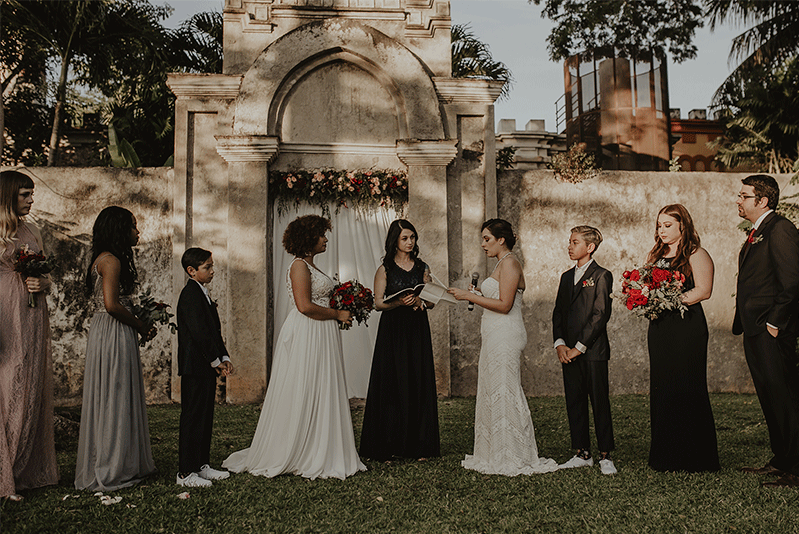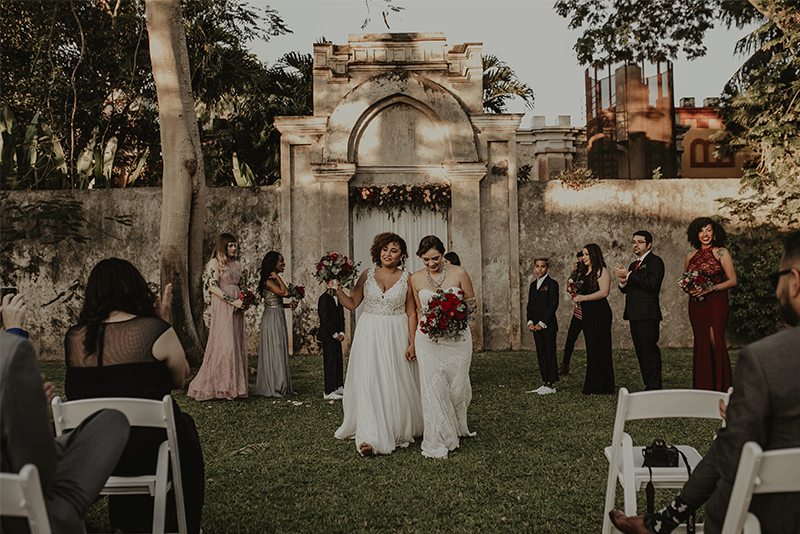 With joy and emotion, we congratulate all LGBTTIQ+ community couples. Now, they can celebrate their weddings with pride and legally seal their love in the state of Yucatán.