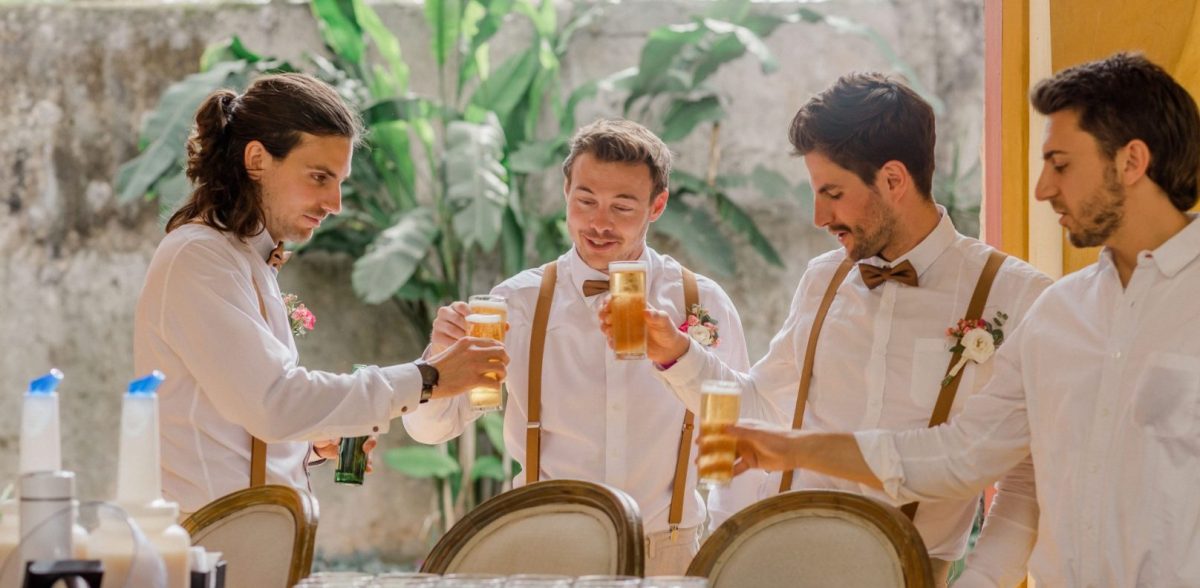 Wedding Alcohol Calculator For your Wedding in Merida 🍾
Plan your wedding bar with precision: Wedding alcohol calculator. Calculate alcohol for your Merida wedding effortlessly!
One of the issues that most often overwhelm the bride and groom is how much alcohol to buy for wedding. It's normal to be afraid that the wedding will go wrong, that friends and family will not have fun at the celebration or even not having enough money to offer our guests what we want…
In this blog we will guide you to know how to calculate alcohol for a wedding in Mexico.
Alcohol calculator wedding: The decision is based on your guests
To calculate the bottles accurately and precisely, determine beforehand the exact number of guests and their age range during your wedding planning. Keep in mind that if you invite many young people, you will need more liquor.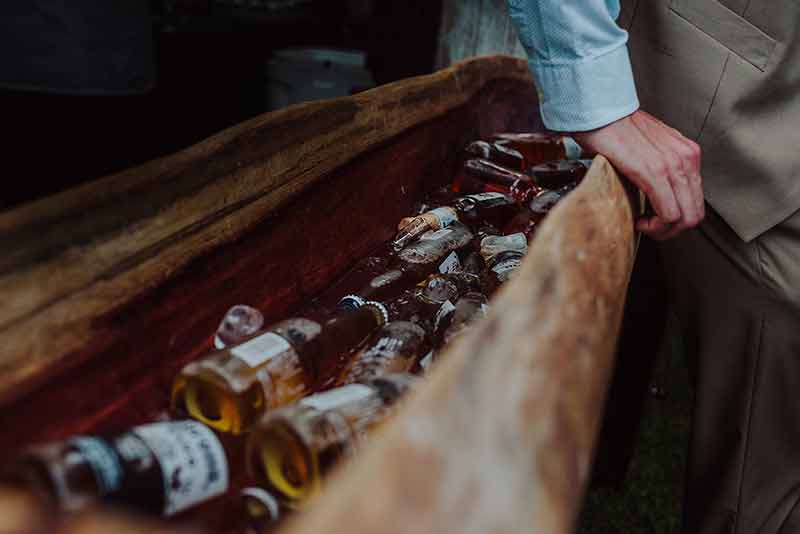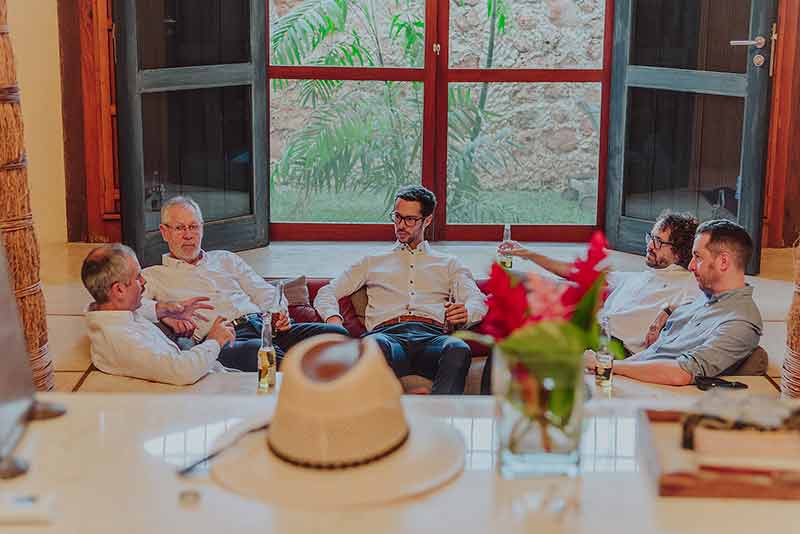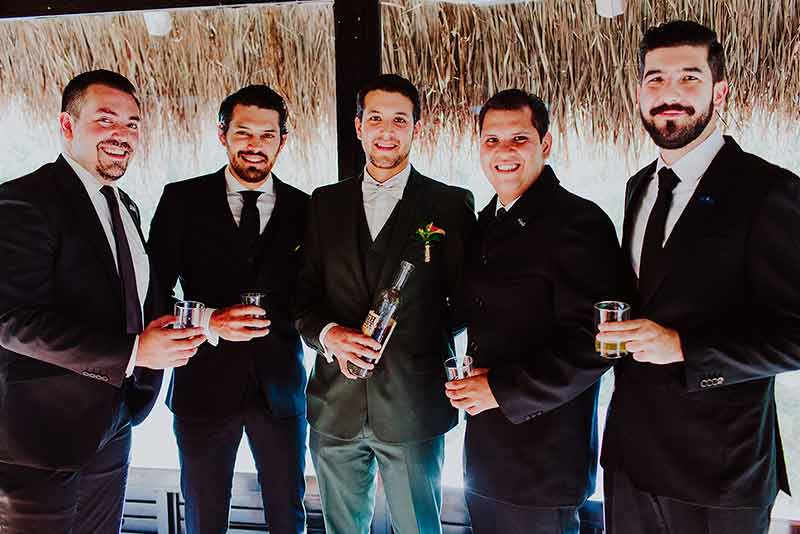 While it's true that there are certain drinks for wedding that cannot be missing such as rum, vodka, whisky and tequila, buy based on your guests' preferences. Recollect party memories with your partner or friends to determine what you need—this process will be enjoyable and fosters a relaxed atmosphere.
Our tip: Do some research and try different drinks and wedding cocktails with your partner, you can even ask your Wedding Planner to recommend a mixologist. The more variety of cocktails you offer, the longer the liquor will last.
Alcohol calculator for wedding: The wedding toast
Although it's a very important moment in your wedding, it's also when the most liquor is wasted. Don't worry, we tell you how much liquor to buy for wedding.
First, take into account that on average, there are 8 glasses per bottle of champagne. Divide the number of guests by 8 to determine the bottles needed. Subtract children, pregnant women and people you know in advance not to drink from your list. The champagne is just the pretext to create the specific atmosphere of the moment and to toast the newlyweds, you don't need too much.
Our tip: ask the bar service for wedding  to ask your guests whether they would like a glass of champagne or not for the toast, before serving them. A lot of liquor is wasted at this time because most guests leave their glasses untouched.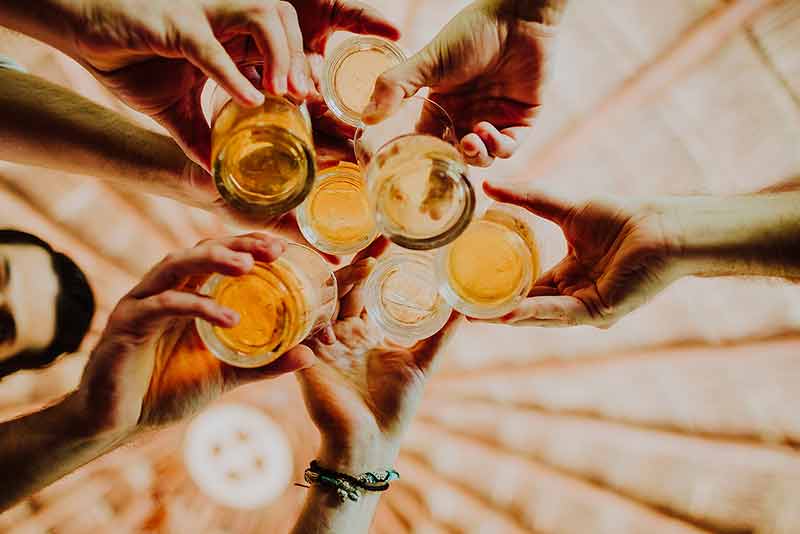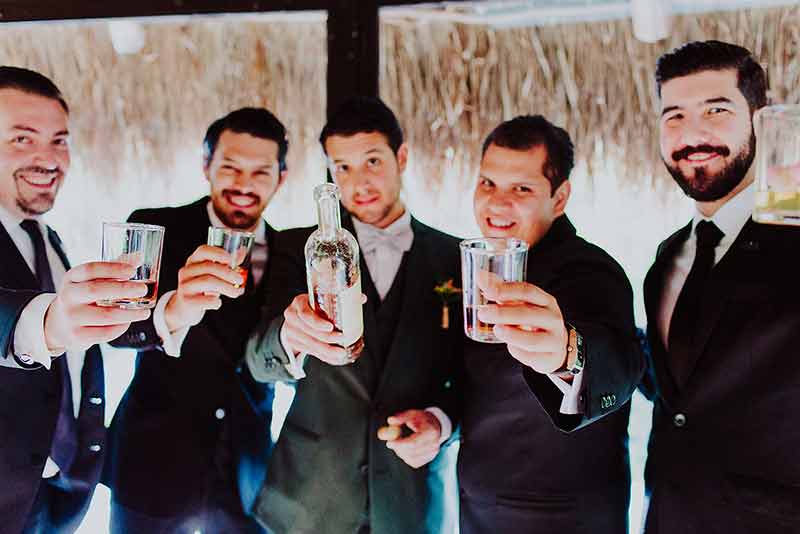 Wedding drink calculator: Day or evening wedding?
Believe it or not, the time of your wedding influences the amount of liquor you will need. Therefore, you need to know how much liquor for a wedding you should have. Normally if your wedding is during the day you will need more liquor as these events tend to last longer.
If your event will be short (5 hours) you can calculate that you need one bottle for every 4 people, while if it will be a long event (8 hours), then consider one bottle for every 2 people. Also keep in mind that if you are having a wedding in Mérida, you will need a little more liquor because of the hot weather.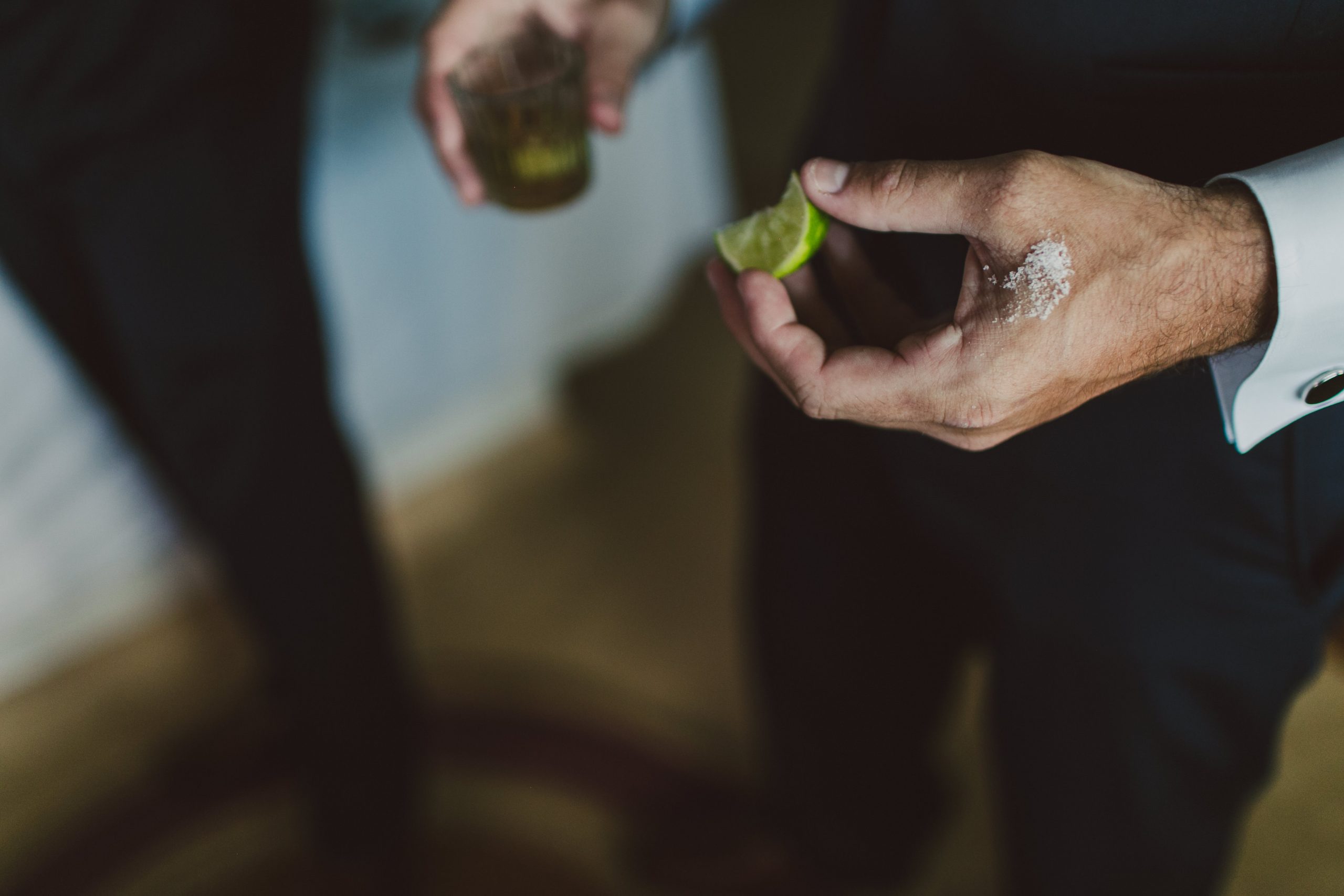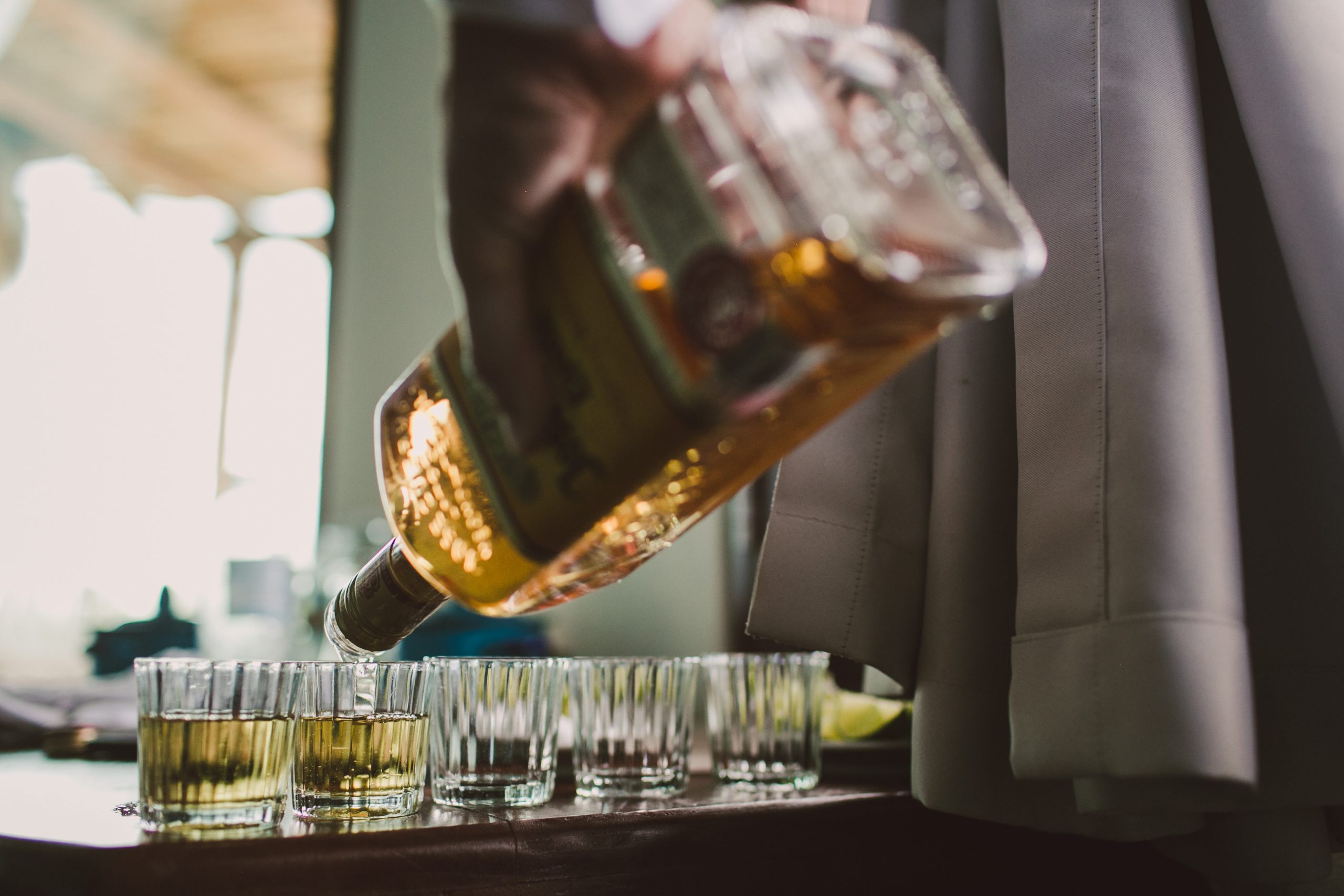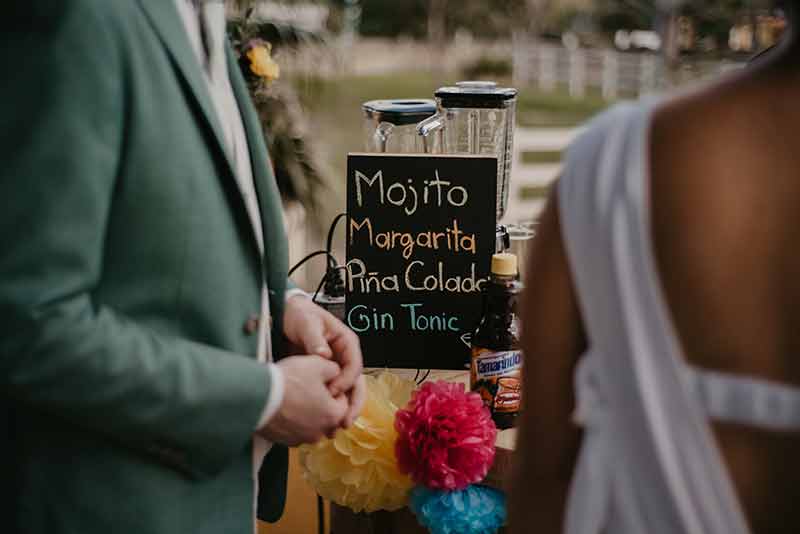 Our advice: it's always better to have too much liquor than too little, so the fun won't stop. Find a supplier with a return policy for unconsumed items, ensuring a great party and a sustainable atmosphere.
Wedding alcohol list: reception in Mérida
Normally during the banquet, what is usually drunk is wine, so you should consider for your wedding in Mérida to have this option, both red and white. On average each bottle will be enough for 10 glasses and each person consumes 2. Before buying the wine, consider the menu you will offer to create a good pairing.
If you offer red meats, seafood or aged cheeses, in your wedding catering, you will want to buy more red wine; while if you offer soft cheeses, pastas, fish or white meats, you will want to opt for white wine. If you are still undecided about the menu, you can put together a tour to go out to eat at different restaurants and try different dishes – delicious and romantic!
Read on and discover the formula to calculate the amount of liquor you need for your wedding!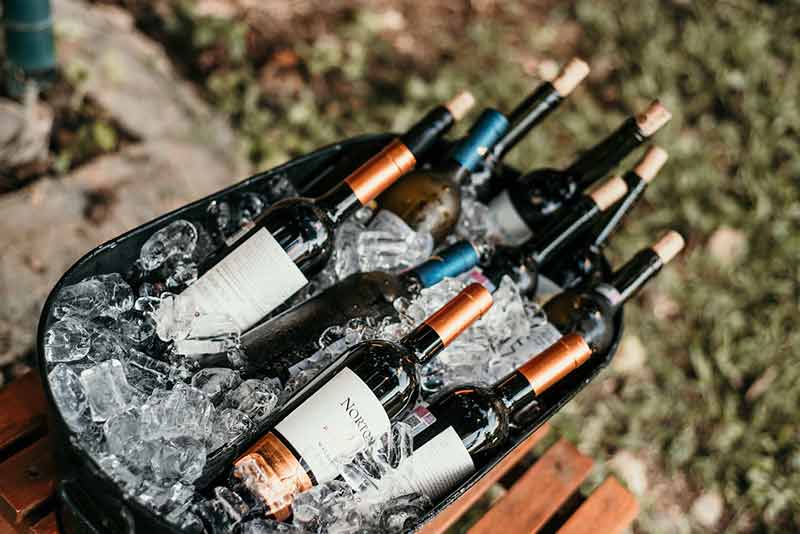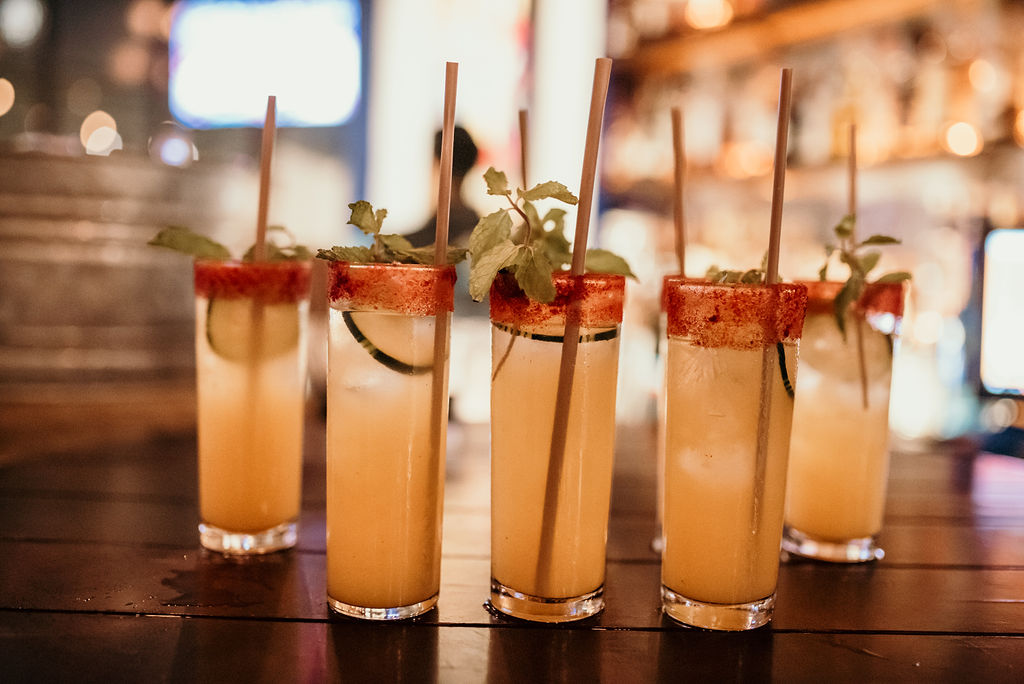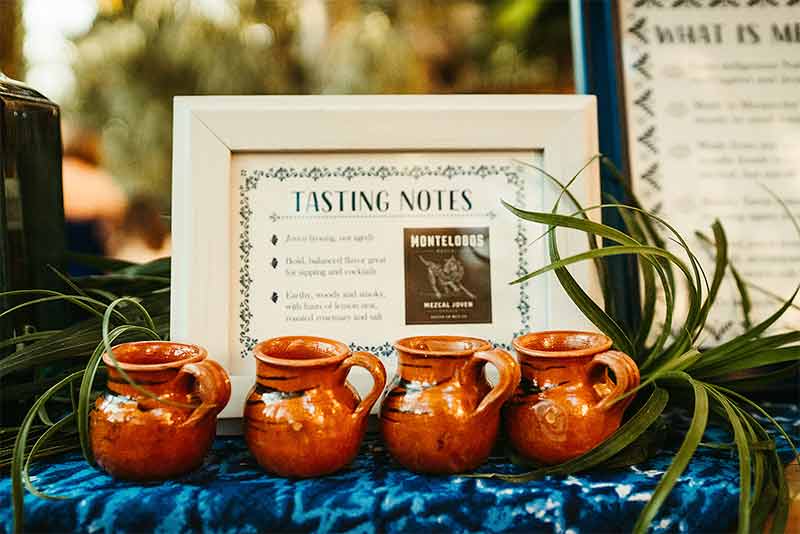 Our advice (taken from an expert): according to Valentina Ortiz Monasterio, co-founder of Nación de Vino, Mexican wine is ideal, it meets all the standards of a drink of excellence and goes amazing with any menu. It is not about labels but about tastes, choose the wine you like the most according to the food you will offer and opt for a national one, this way you will also save money.
Liquor wedding calculator: Formula to calculate quantities of alcohol
Finally, we'll share the average glasses per bottle and the formula to calculate the amount of liquor through this wedding liquor list.
White wine/red wine = 8 glasses
Vodka = 15 glasses
Rum = 15 glasses
Whisky = 15 glasses
Tequila = 20 shots
Brandy = 15 glasses
Champagne = 8 glasses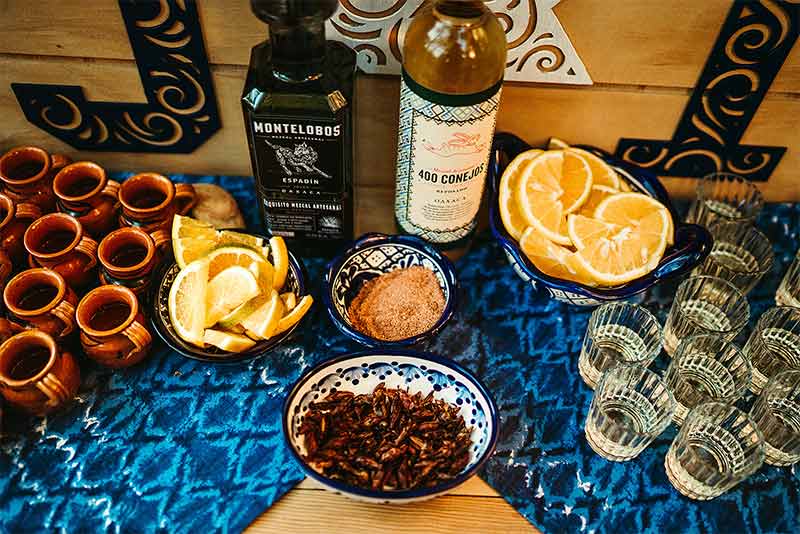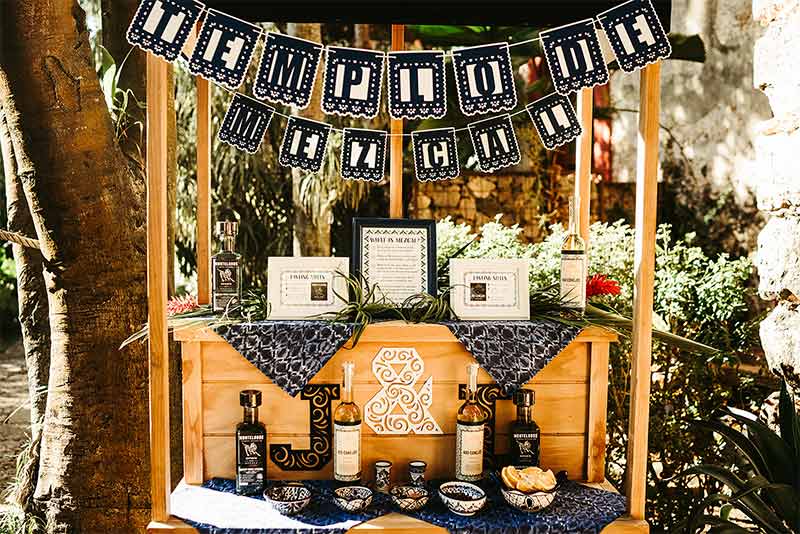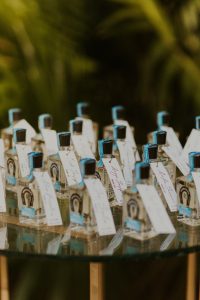 On average, people drink 5 glasses during a party. With this and the number of drinks, you can use the following alcohol calculator wedding:
Per person:
N guests x 5 out of N number of glasses per bottle = total number of bottles of "x" drink
Per tables:
N people at the table x 5 out of N number of glasses per bottle = number of bottles per table
Calculating liquor for your wedding shouldn't be challenging. With this knowledge, choosing and determining the required amount should be enjoyable. Don't worry, think of the smiles and the great party you'll have, toast to you!
Do you want to know more about TIPS for your wedding in Yucatan? We are YUCATANLOVE, Wedding Planners in Mérida, ask us.
Créditos fotográficos: @kapephotography @cuartoazulwedding @guscortesfoto