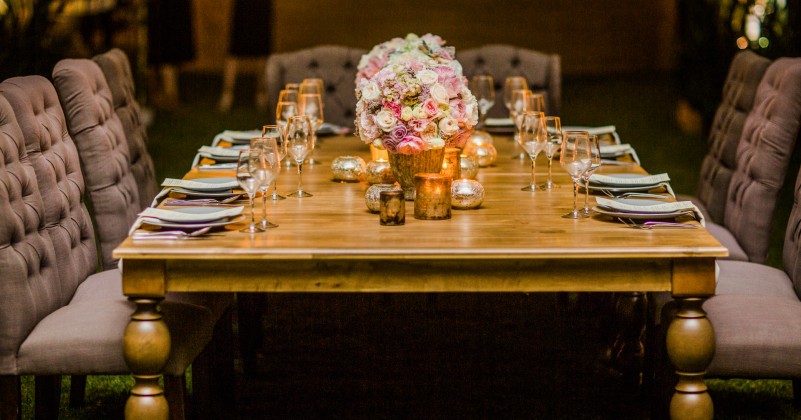 ✅Want a romantic decor wedding in Cancun? Follow this style guide!🌹
If you want to have a romantic decor wedding, check out this information that you should not forget. A romantic atmosphere can be recognized by the use of classic and elegant style elements, to balance it with the beach, you should choose some other tropical element, look at the details and create a unique atmosphere!
Essential checklist for a romantic decor wedding in Cancun:
A romantic table and chair for your wedding in Cancun
To achieve a romantic atmosphere, you should choose elements of classic or French style, furniture with many decorations are ideal. The color palette should be in pastel shades, which you can complement with some contrasting and intense tones, such as red, pink or blue. The patterns and textures of flowers and plants are perfect, combine as you like!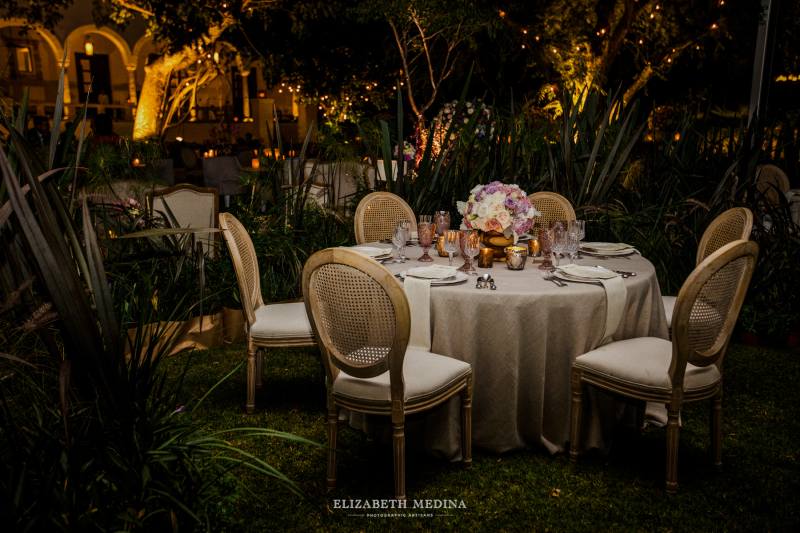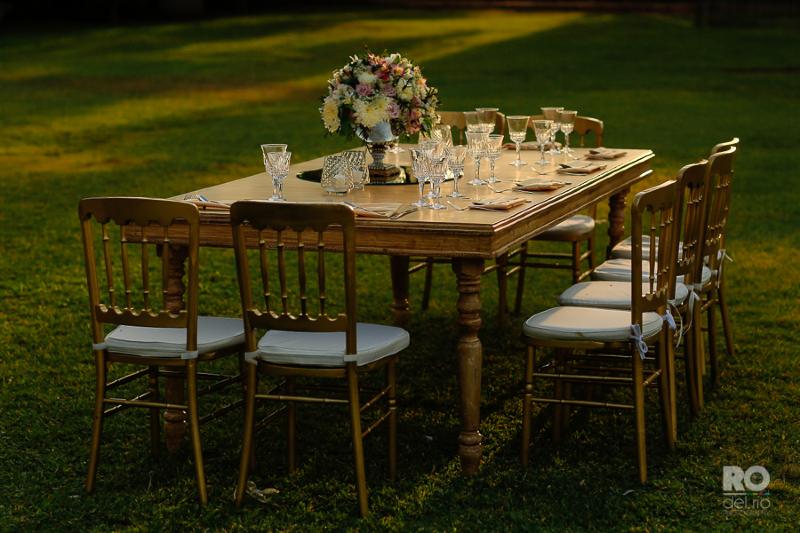 Get to know these table styles for an ideal romantic atmosphere, choose tables with details on the edges and legs, such as the "Sam table with parota surface", the "oval walnut table" or the "chablé table". You can also choose something more vintage like the "vintage table" or the "obelisk vintage table" with mirror details – try not to use tables with a rustic look!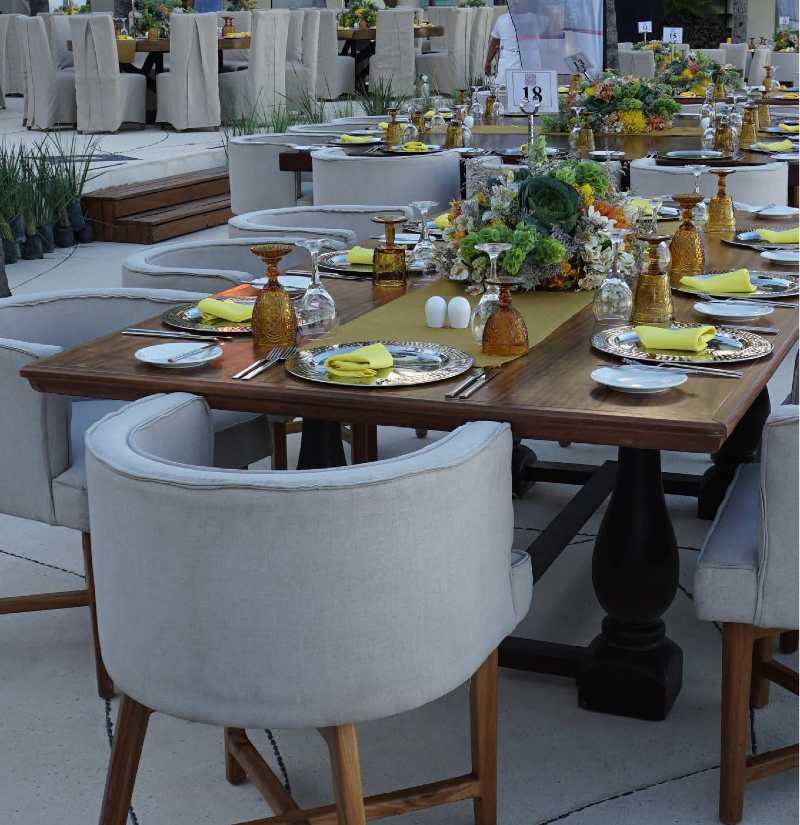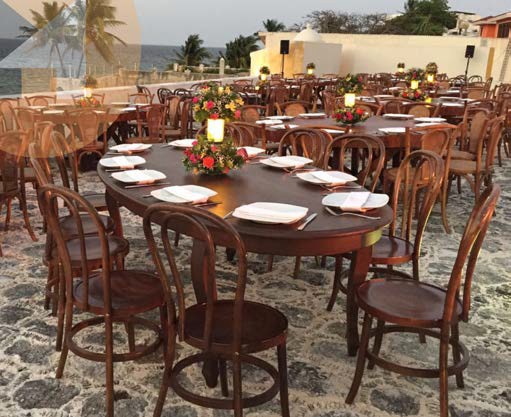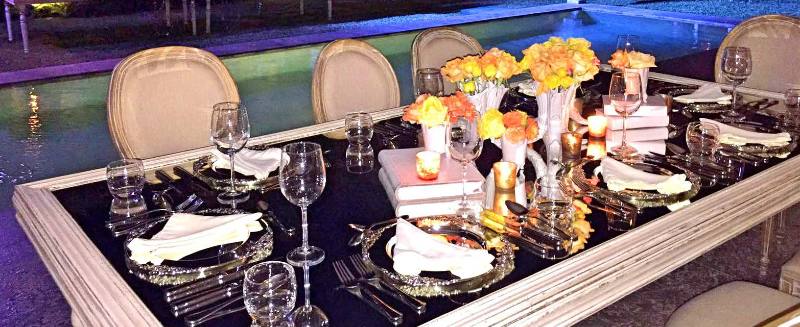 Perfect your table by choosing chairs preferably with tapestry, we suggest the "captioned chairs", the "sand Louis XV chair" with a classic style. You can also complement it with simpler chairs such as the "metal arena chair" or an "imperial chair". If you like something more beach-like, we suggest the "white Isabel chair", which combines two or three types of chairs!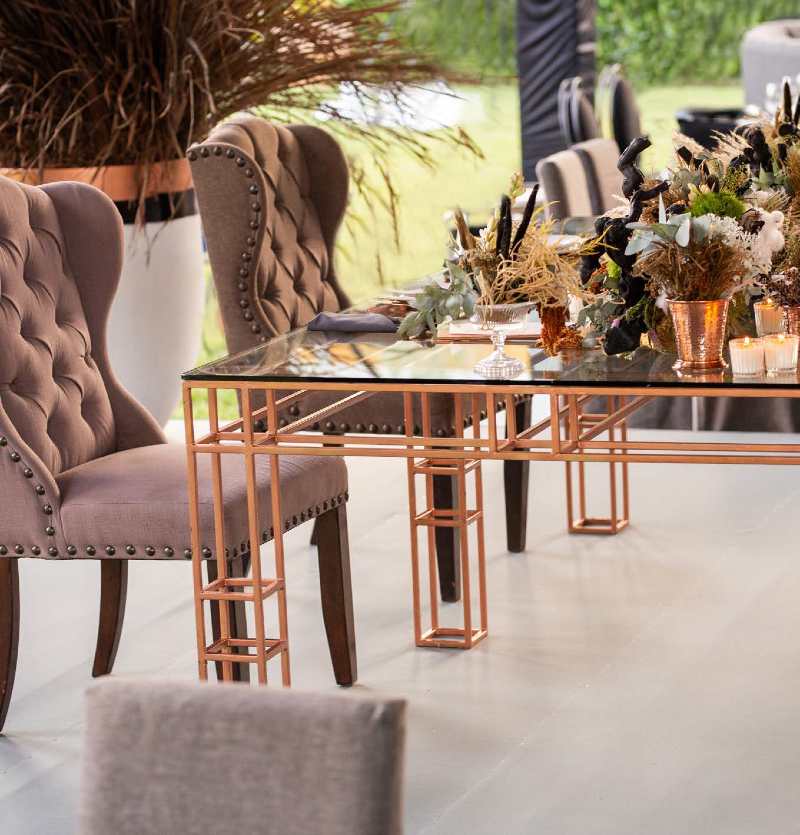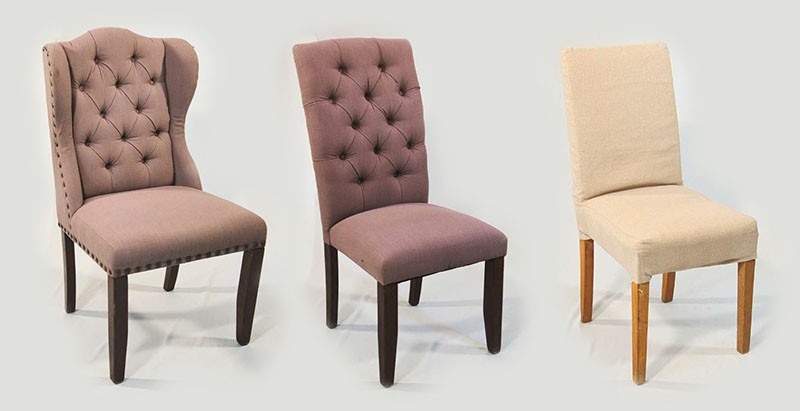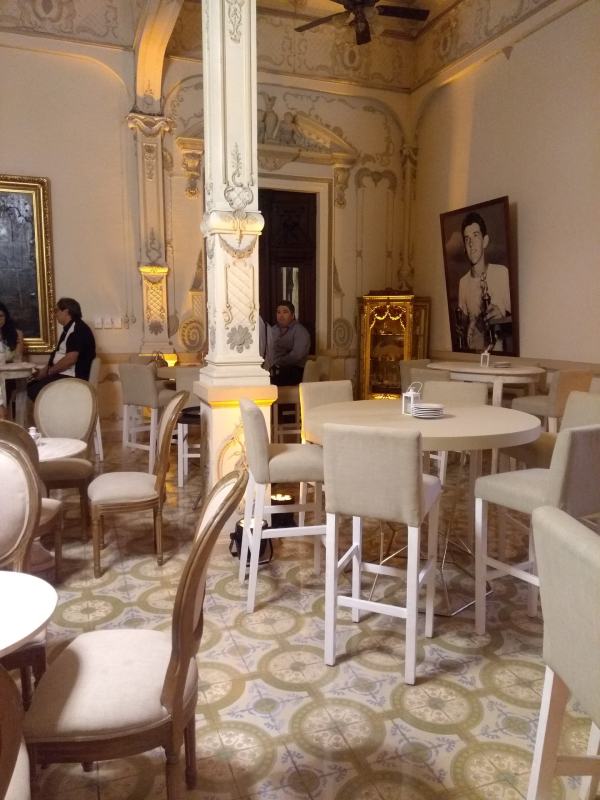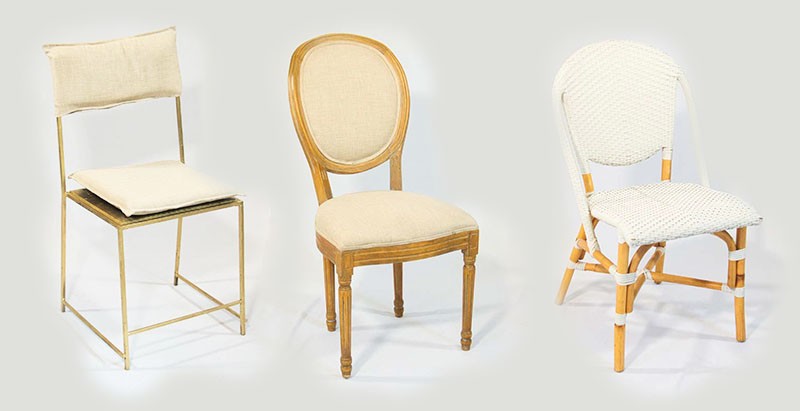 Don't forget the lounge chairs! Create more comfortable spaces with the "loveseat lounge", choose the "antonieta" armchair or some other captioned. Remember to use light colors and combine them with nice cushions with floral textures.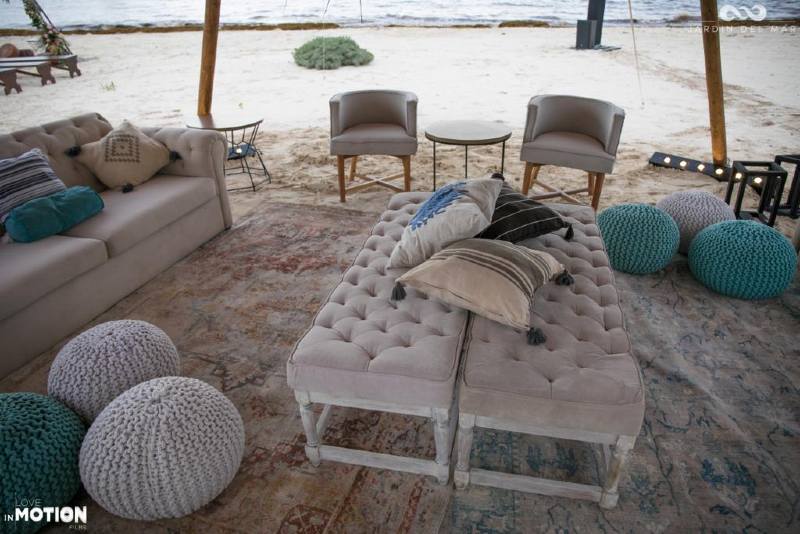 Classic tableware for your wedding in Cancun
The romantic style for your tableware should be elegant, try to choose bright and shiny textures, opt for the color gold, silver, pearl, white and clear glass. Choose some elements that have a detailed design with floral motifs, such as the "french perplex set"; the best choice is plates with decorated borders. They can be simple and traditional, use the finest ones!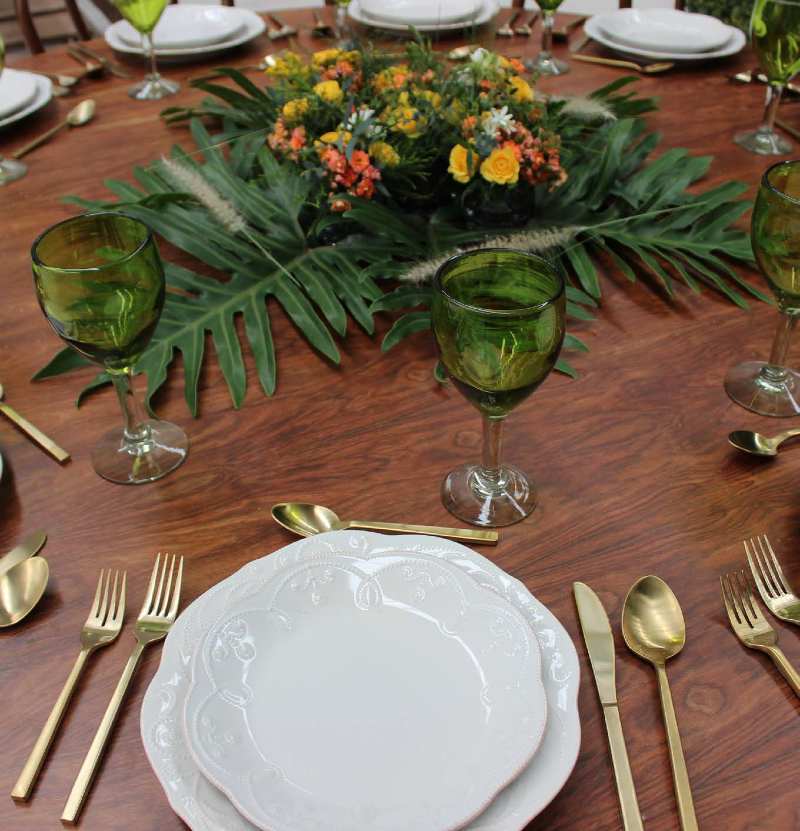 Combine your dinnerware with a dazzling low plate, such as the "silver plate low" or the "gold band" with a golden edge. If you want to be unique, we recommend the "marble underplate", it will be perfect!
Unique romantic glassware and cutlery for your wedding in Cancun
Elegance and simplicity. Preferably choose clear glass cups and glasses. You can use a "carousel" or "debutante" style glass that has a beautiful design and texture, it can be pink, blue or green. Remember that very intense colors are not a good choice for this style, balance your elements!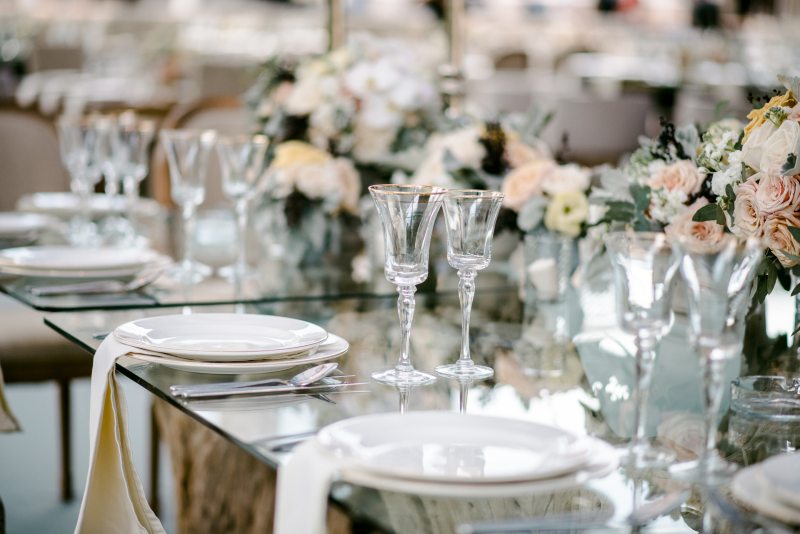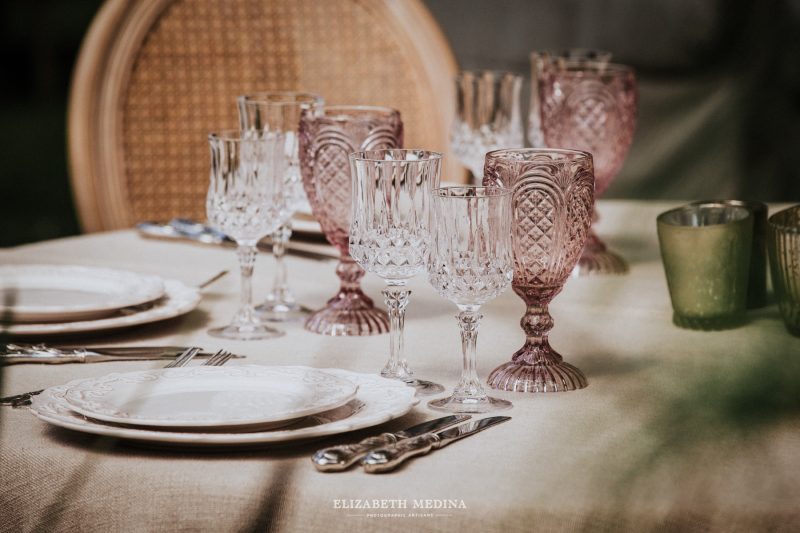 The gold color is ideal, creating a distinguished contrast by choosing the "Venice gold cutlery set". However, if you prefer something more traditional you can choose a silver set such as the "silver cutlery set" or the "royal set".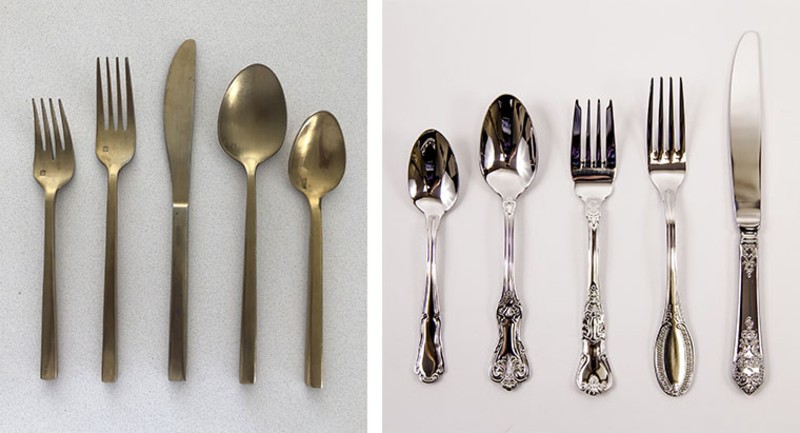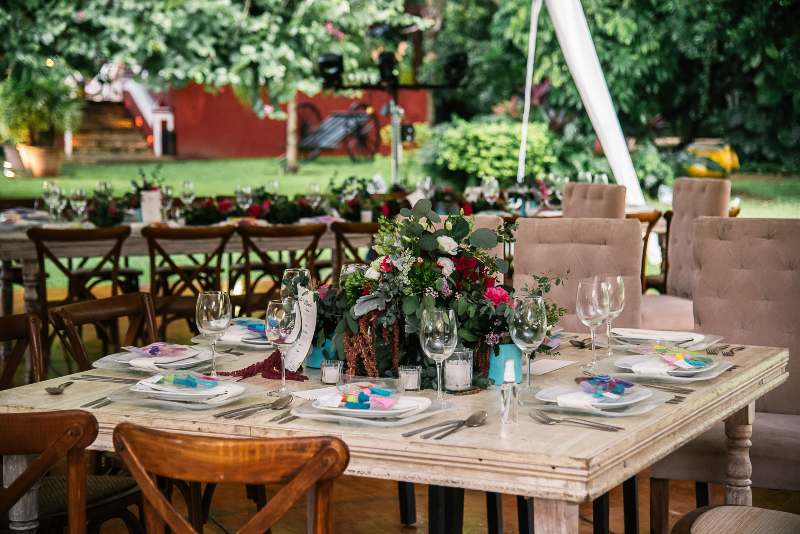 A beautiful centerpiece for your romantic wedding in Cancun
Flowers and more flowers! It gives the protagonist to big and beautiful vases, with examples in pastel shades and some red or pink rose; it uses tropical fronds to combine with the beach. Candlesticks and candleholders will perfect your decor, select a tall or short one and complement it with some smaller candles – your table will look warm, romantic and beautiful!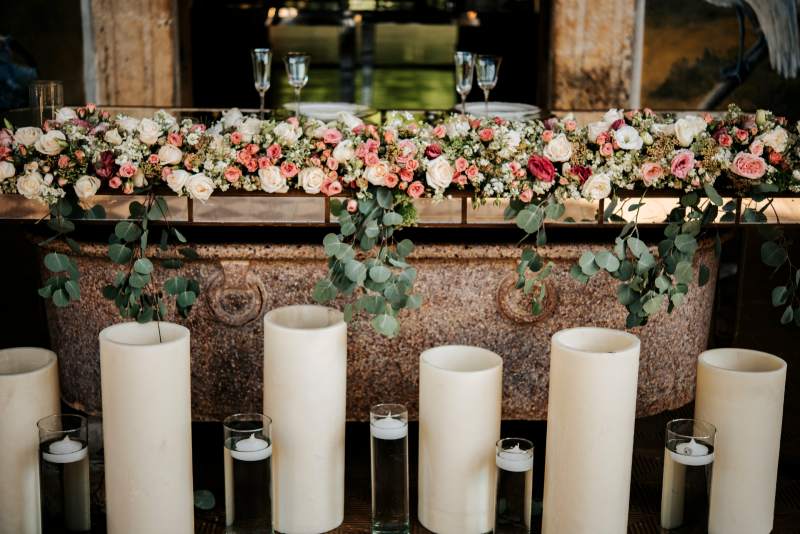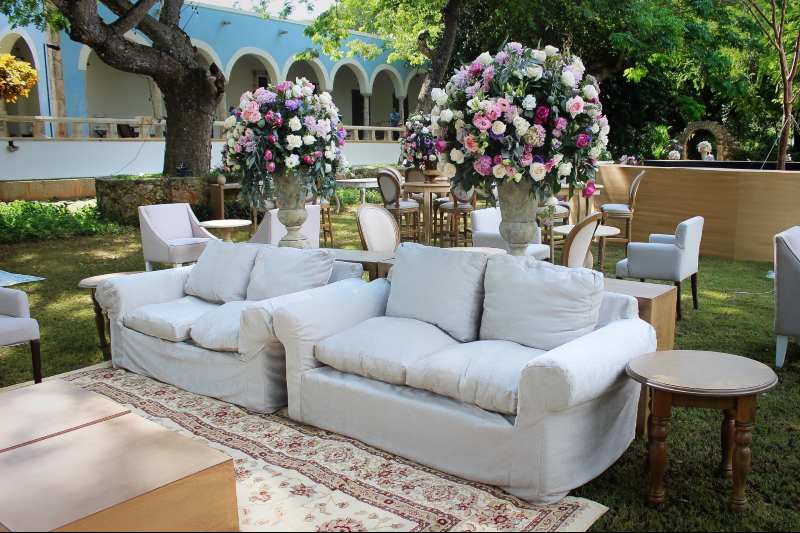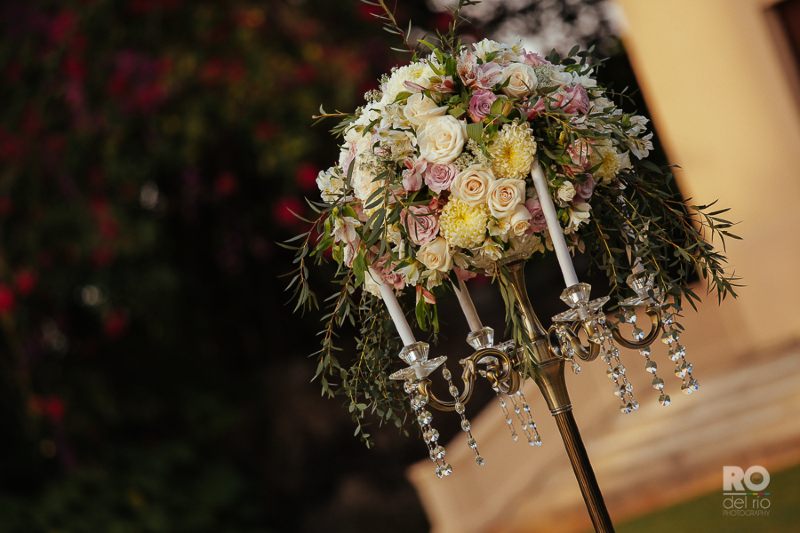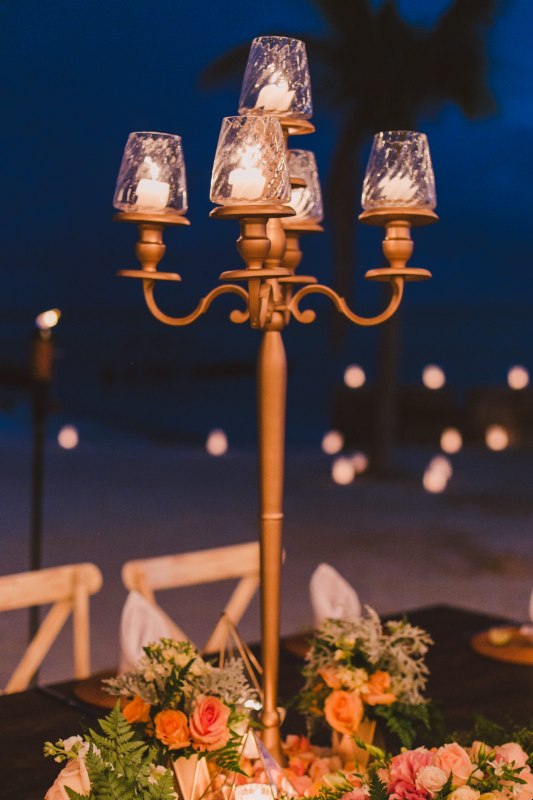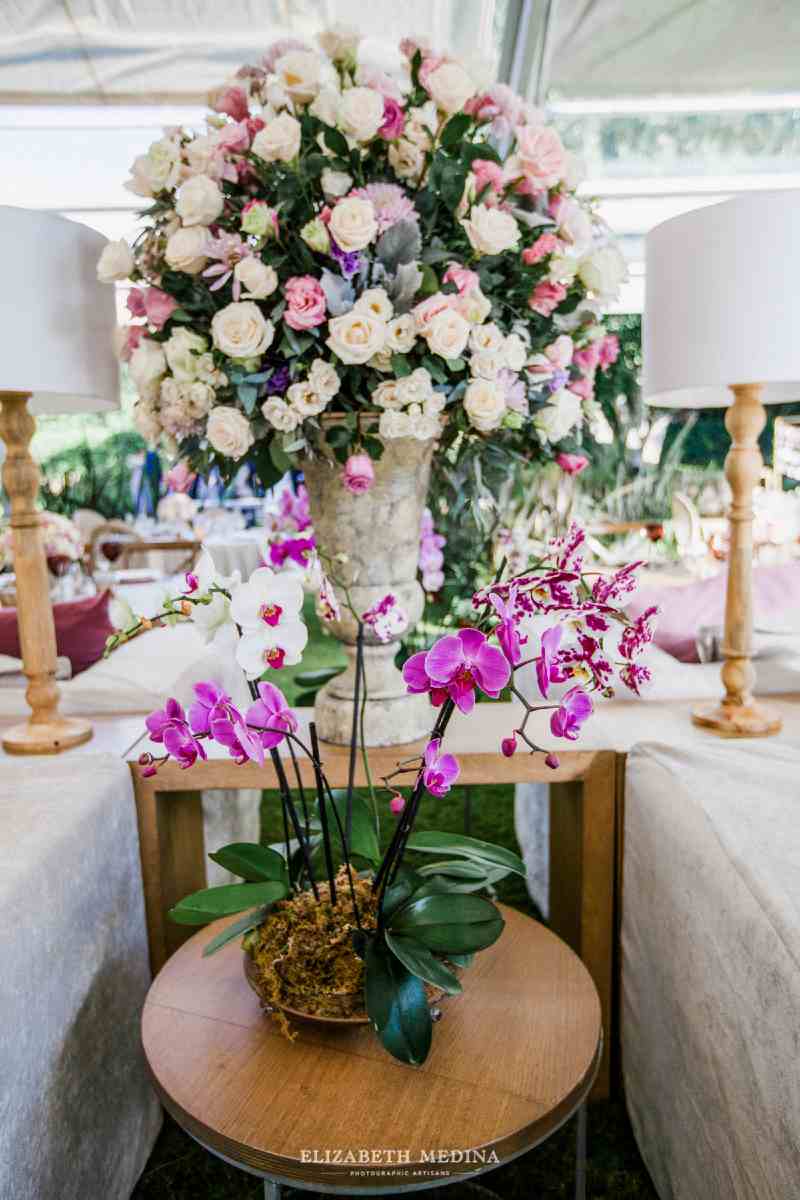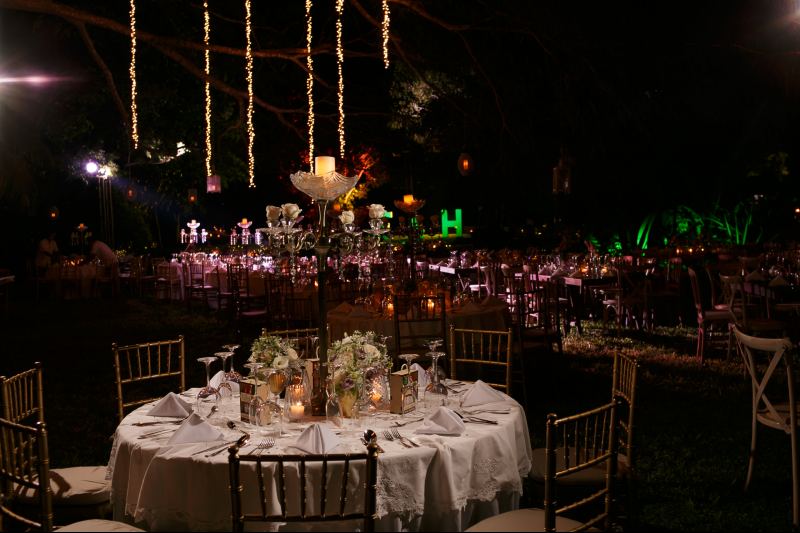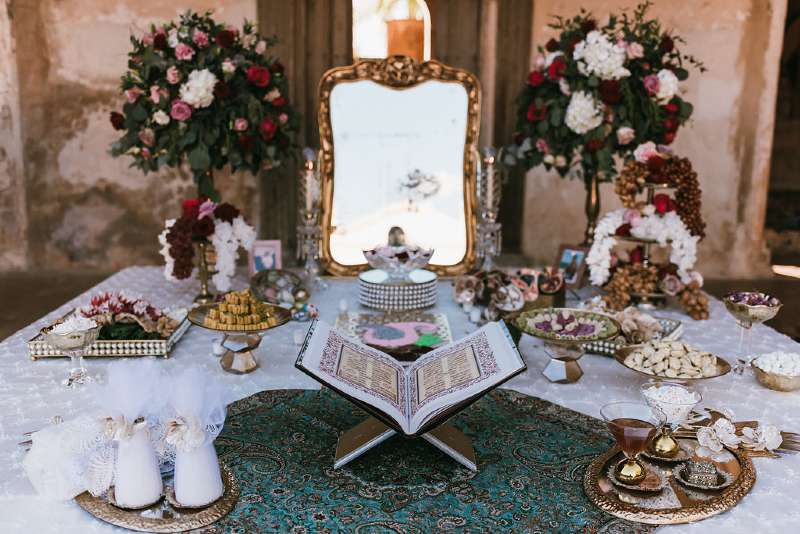 Unforgettable romantic decor for a wedding in Cancun
The foliage will be your ally to balance your romantic wedding with the beach, use tropical leaves and ferns in the floral arrangements. Mix vases and candles in various places of your reception. Don't forget to perfect the ambiance by using a hanging chandelier or warmly lit lamp, it will frame your romantic style!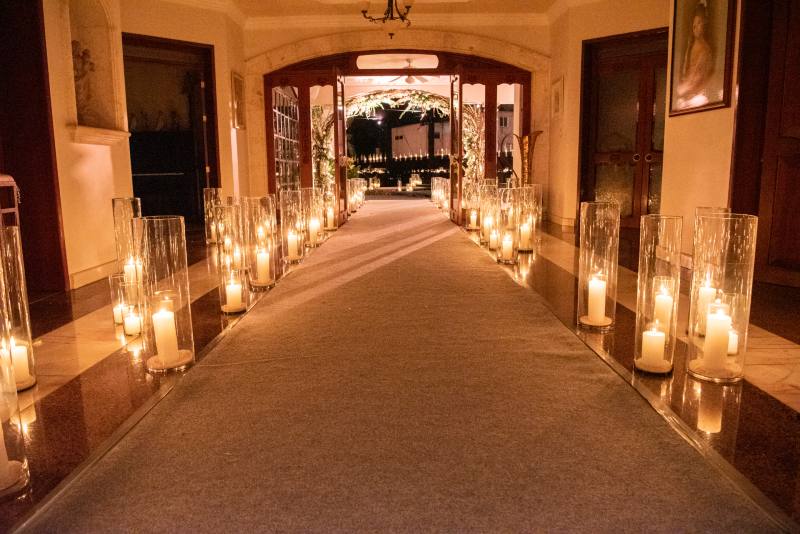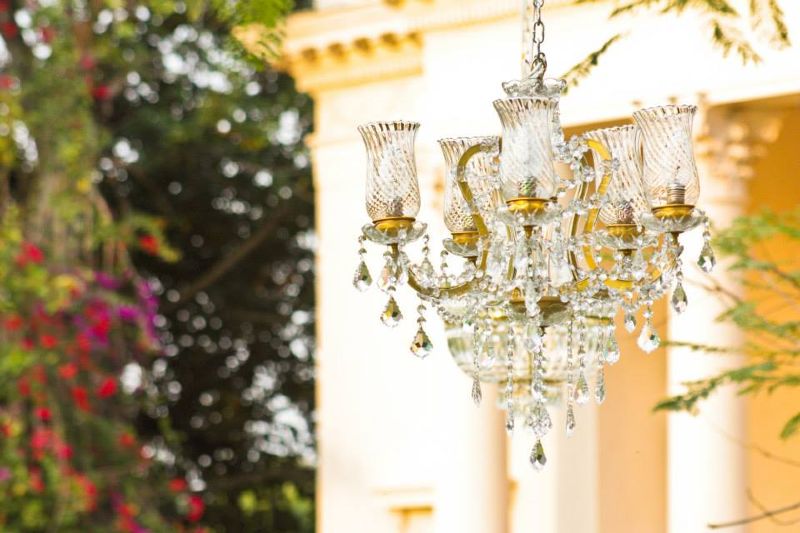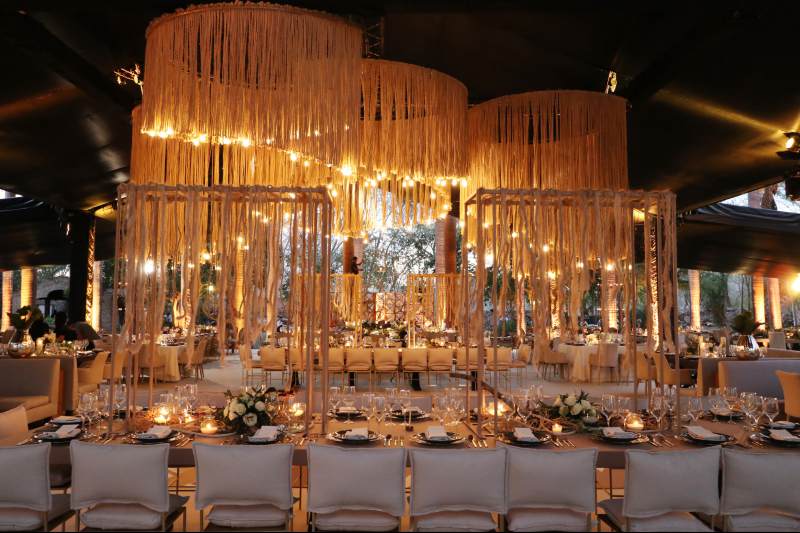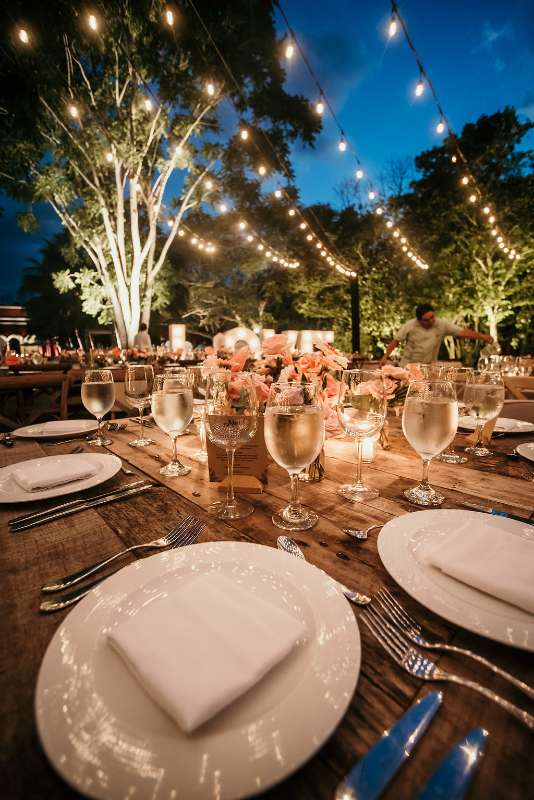 Live the wedding of your dreams with the best decoration! A romantic beach wedding style should combine the classic with tropical elements; use floral patterns, classic textures, light colors, wood and warm tones in everything. You should avoid using very intense contrasting colors or cold tones; don't use very minimalist or modern elements. You will see that with these tips your reception will be unforgettable!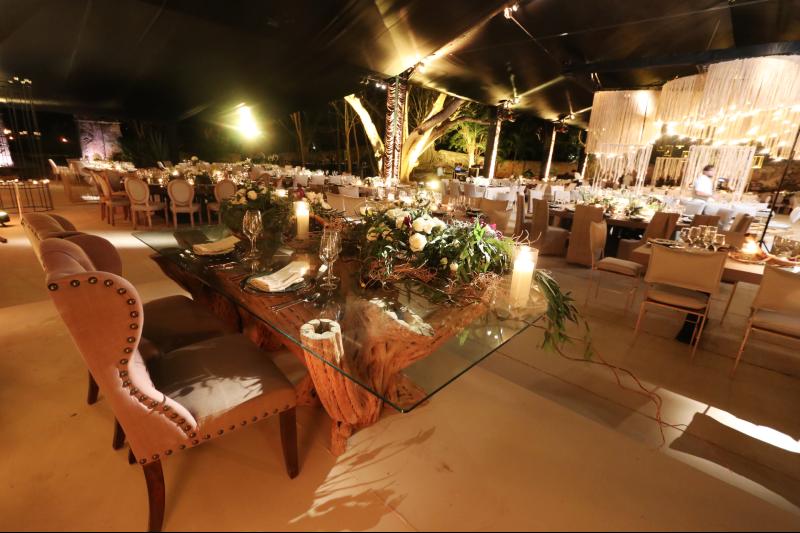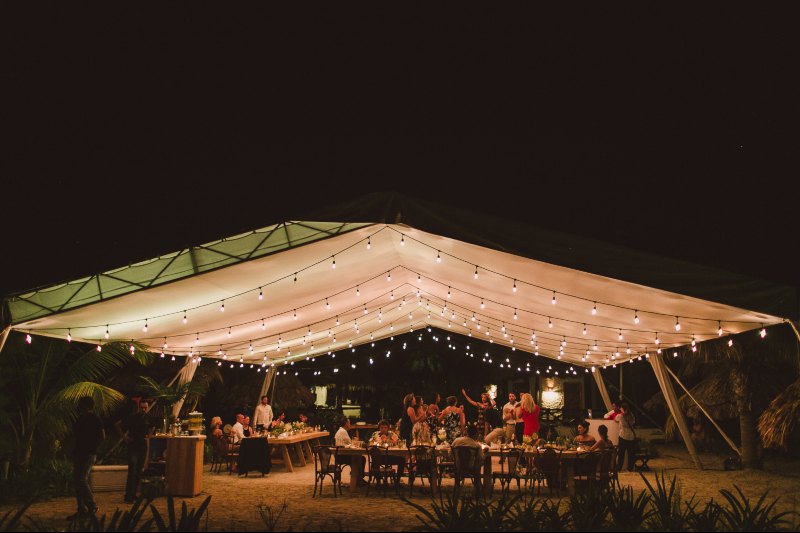 Photographic Credits: @minimal4.0.
Do you need any advice? Just click this button and a Minimal 4.0
specialist
will contact you shortly!