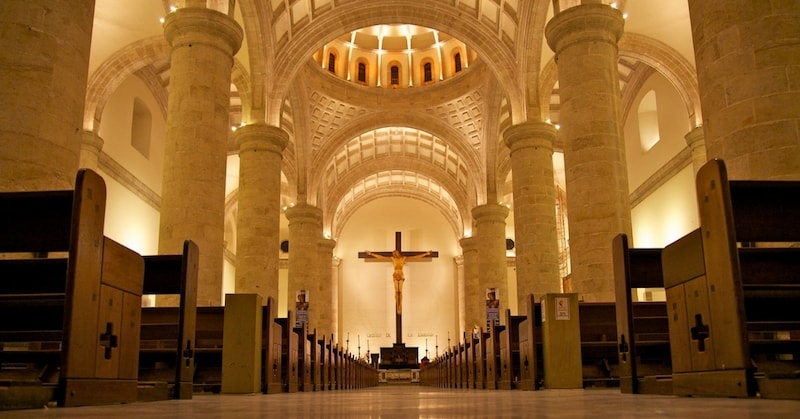 Churches for Catholic weddings in Mérida
Currently, Merida has an endless number of churches, both colonial and those with more modern architecture, where you can hold your Catholic religious ceremony. Many brides look for different characteristics in churches, from architecture, size, antiquity, location, etc. In the following information, you will find some churches for Catholic weddings in Merida.
Where are the churches for Catholic weddings in Merida located?
What are these options?
Church weddings are still common celebrations to unite a catholic couple, many of them have the illusion of living this experience accompanied by their loved ones and are looking for the ideal place to carry out this union.
In Mérida, we have many churches where you can carry out this ceremony, do you want to know a little more about some of them, read on and find out about some options.
1. Cathedral of Mérida
Street 60 x 61 and Pasaje de la Revolución Col. Centro, C.P. 97000.
It is the first cathedral built in Latin America.
2. Tercera Orden Church
60th St. x 59th and 57th St. Col. Centro, C.P. 97000.
After the Cathedral, this is the most important temple for its elegance and dimensions.
3. Itzimná Church
18th Street x 19 and 21 Col. Itzimná Col. Itzimná, C.P. 97100.
Located in what is now the neighborhood of Itzimná, it was built in 1582.
4. Santa Lucia Church
Street 60 x 55 and 53 Col. Centro, C.P. 97000.
It is characterized by a rectangular entrance, it is a very colorful church.
5. Seminario Menor
Peripheral Ring Road KM 34 Merida – Conkal Highway C.P. 97305.
Chapel built in 2006 located very close to the exit to Cholul.
6. Resurrected Christ
1A x 5 St. Col. Residencial Montecristo C.P. 97133.
Church built in 2004, located in the north of Mérida.
7. Santa Ana Church
60th x 47th 45th Street Col. Centro, C.P. 97000.
Its construction began in 1729 and was consecrated in 1933.
Although there are many churches in Merida, these are the ones that brides are currently looking for the most to celebrate their marriage union, don't forget that you must decide well in advance where your wedding will take place. Choosing the church is one of the most important things for this day, and you can't leave it to the last minute.
In Mérida, you are required to reserve the date with a maximum of 6 months and a minimum of three months in advance as you will have to comply with certain requirements such as:
Present documentation: Baptismal Certificate, Proof of Confirmation, Civil Marriage Certificate or Marriage Application from the Civil Registry, Identification, Proof of pre-marital preparation, Two child-sized photographs, among others.
To register the contracting parties and witnesses: They must have two witnesses each, they must be of legal age and must know the couple well.
For more information, you should approach the parish where you wish to have your wedding celebration, and they will tell you all the procedure to follow. Don't let it pass you by, and get married in the church of your dreams.
Now that you have a lot of information about the churches in Merida choose the one you like the most and ask for information, a church wedding and later a reception in one of the many haciendas in the state will make you give your guests an unforgettable experience.
Do you want to know more about TIPS for your wedding in Yucatan?
We are YUCATANLOVE, Wedding Planners in Mérida, ask us.