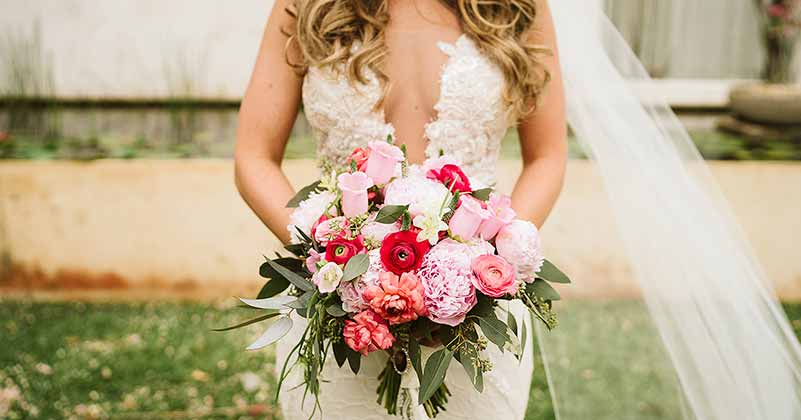 Discover wedding bouquet ideas in Yucatan 👰💐
The wedding is a very important moment in the life of many couples, and the process of planning everything is not easy. Among the most important elements that cannot be missing on that special day is the bridal bouquet because, in addition to being the perfect complement, it will reflect your personality.
The ideal wedding bouquet
The choice of the bridal bouquet depends on the design of your dress, the wedding style, the place, the time of the celebration, as well as the time of year in which your marriage takes place and the colors of the decoration.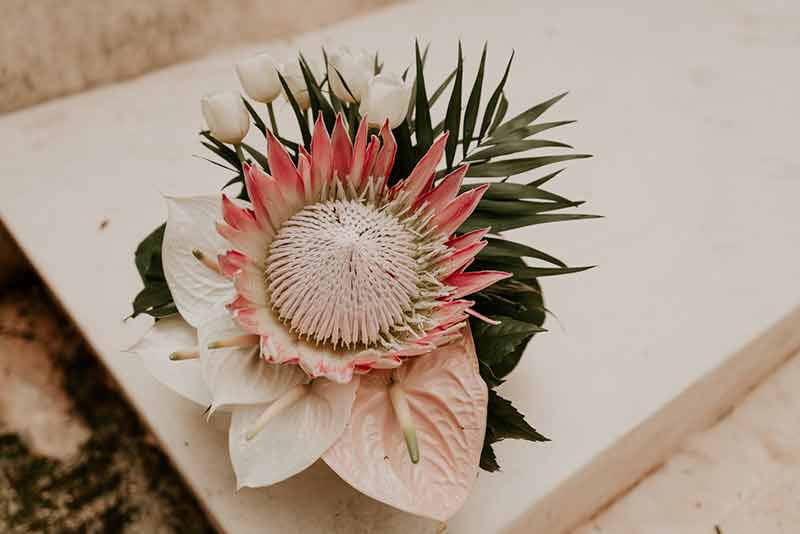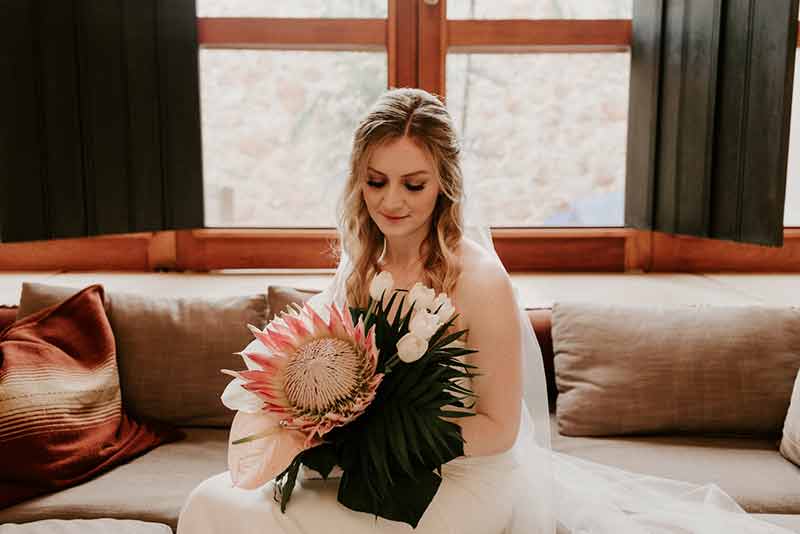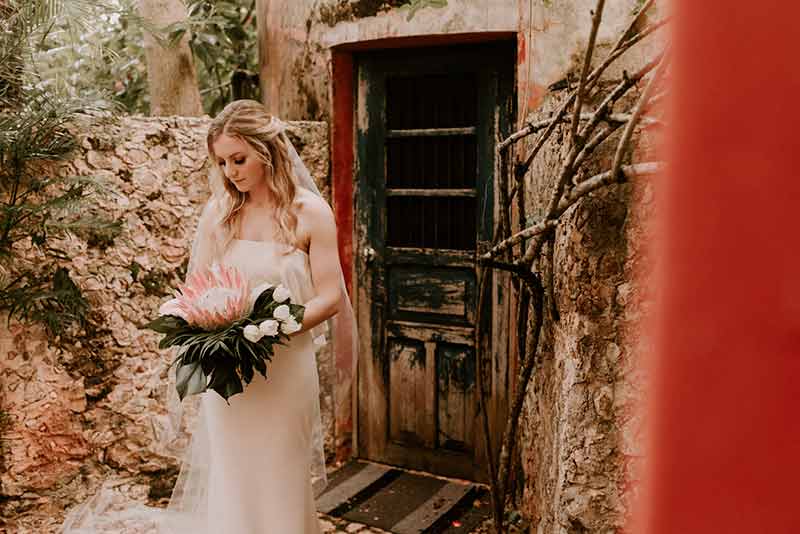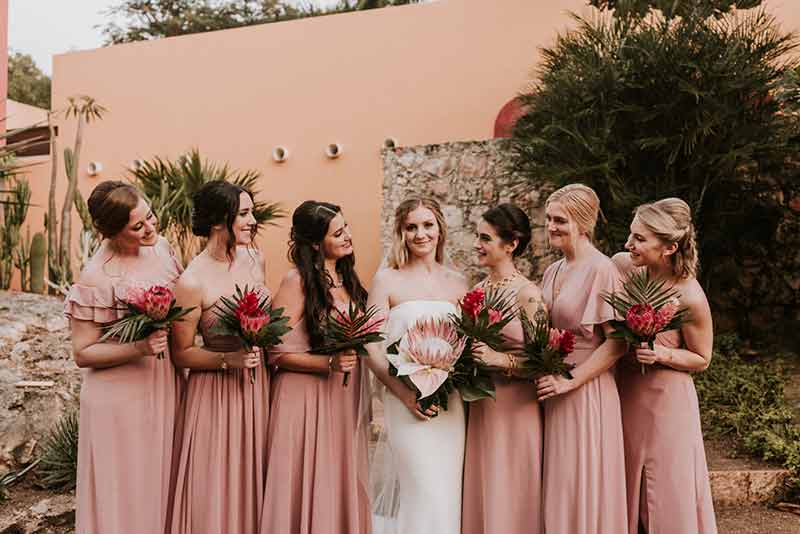 The bridal bouquet you choose should be comfortable, light, and lovely. Remember that you will be carrying it for a long time, so the size of your bouquet must be proportional to your figure.
If you are tall, the waterfall style is definitely the perfect choice. If you're short, a discreet and delicate bouquet may be the best choice.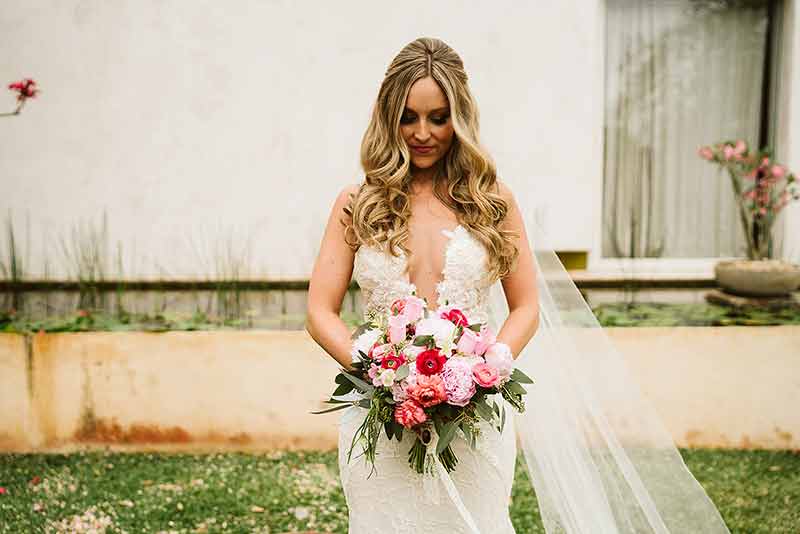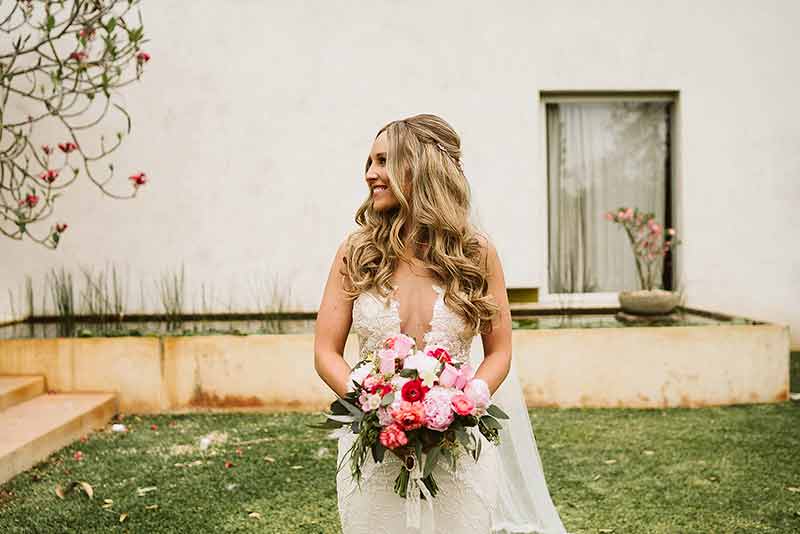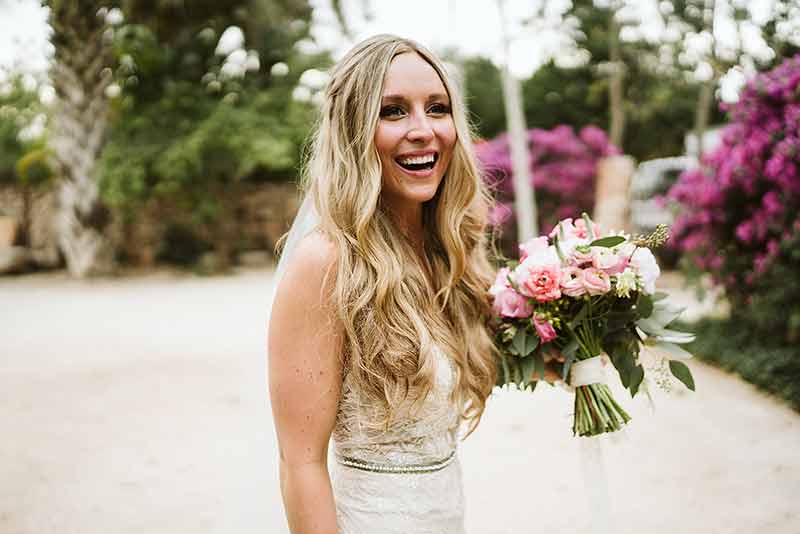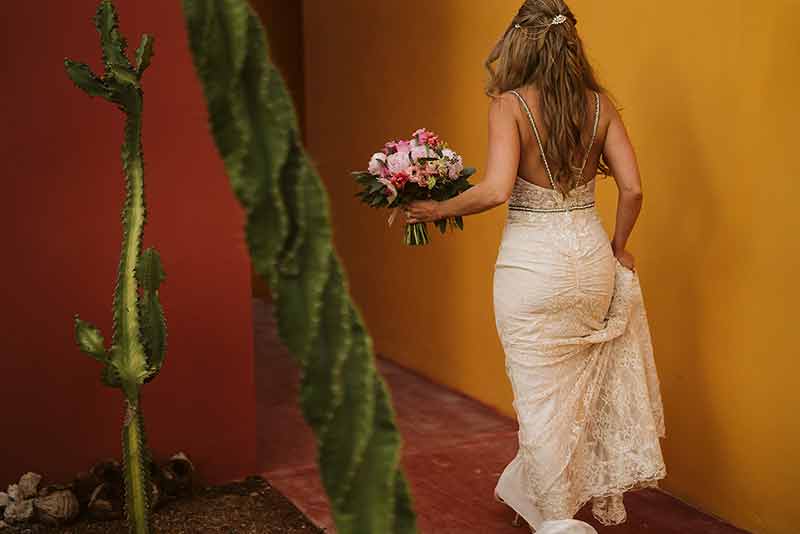 The wedding dress dictates the rules
Wide dress, princess cut
It combines perfectly with an elongated bridal bouquet, with striking flowers and pastel colors.
A straight or tight cut
Choose a modern bouquet, with asymmetrical lines and different flowers.
Dress with a strapless cut
Choose asymmetrical bouquets. With small and delicate flowers.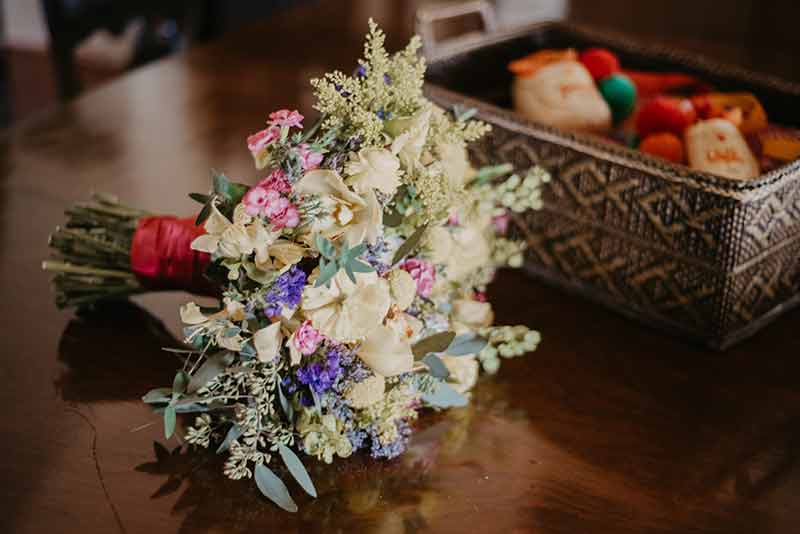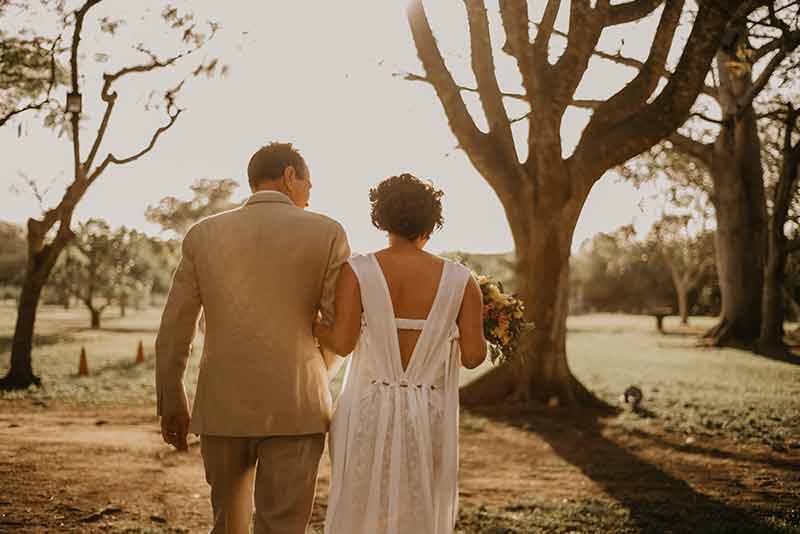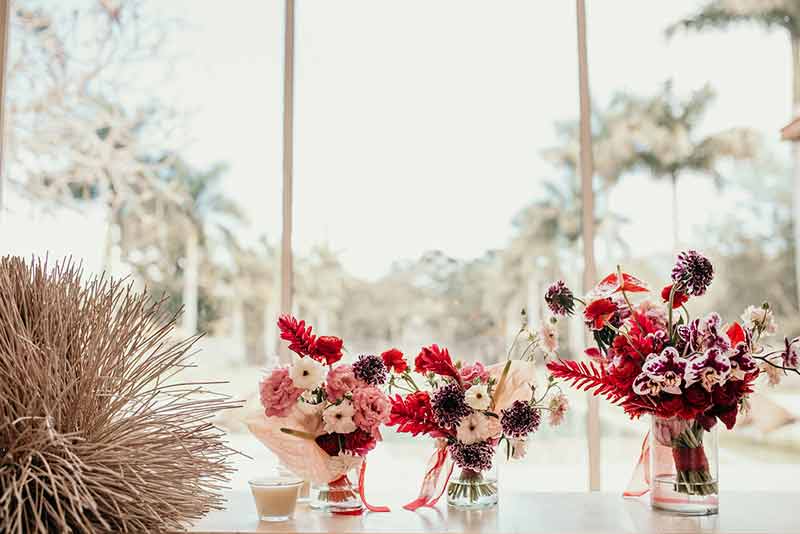 Shapes and styles of bouquets
Classical bouquet
A bouquet with the stems tied with a thin ribbon or lace is usually a dome-shaped (half sphere) of medium to large size, and each bride can vary the length of the stem according to her taste. They are recommended for classic weddings.
Waterfall
They are exuberant bouquets that form an inverted drop, they are assembled to let the flowers and leaves fall freely and they can be as long as the bride requires, being perfect for tall women as we mentioned at the beginning. They are very showy so they are worn in more sophisticated celebrations.
Long
They are made with long-stemmed flowers and long leaves to provide greater support. Brides tie them with a ribbon and wear them in chic and elegant events, as they must rest them on their arm.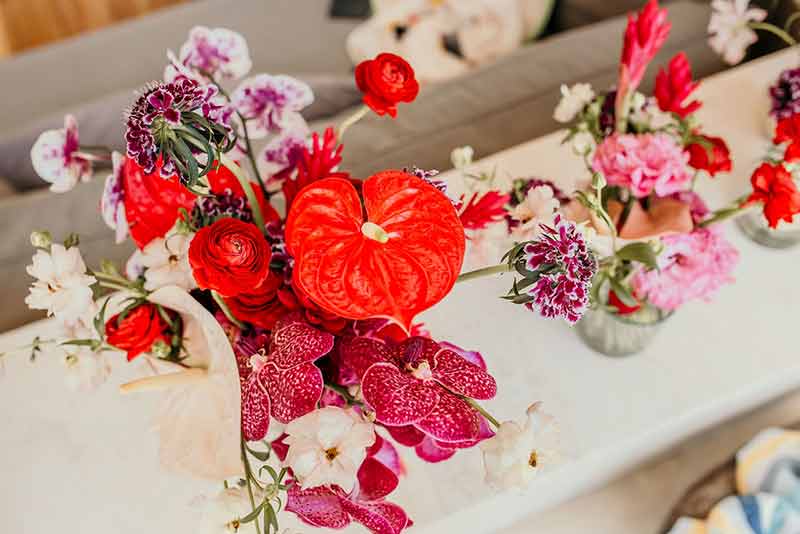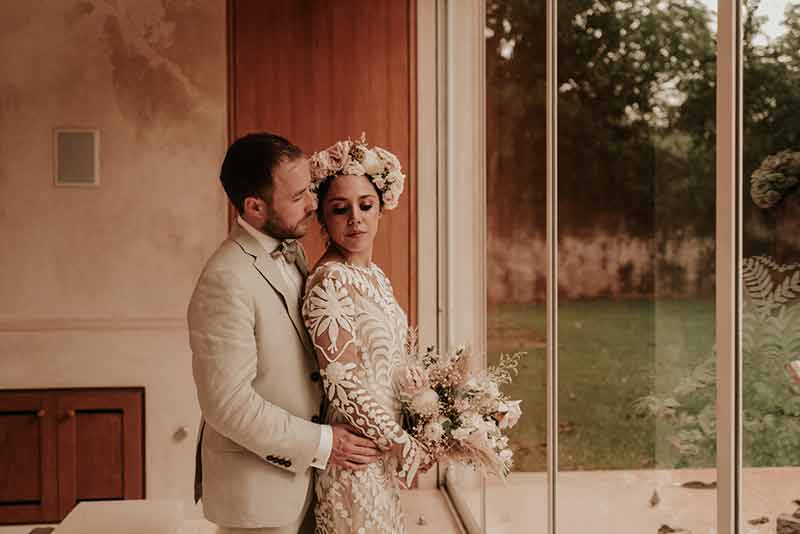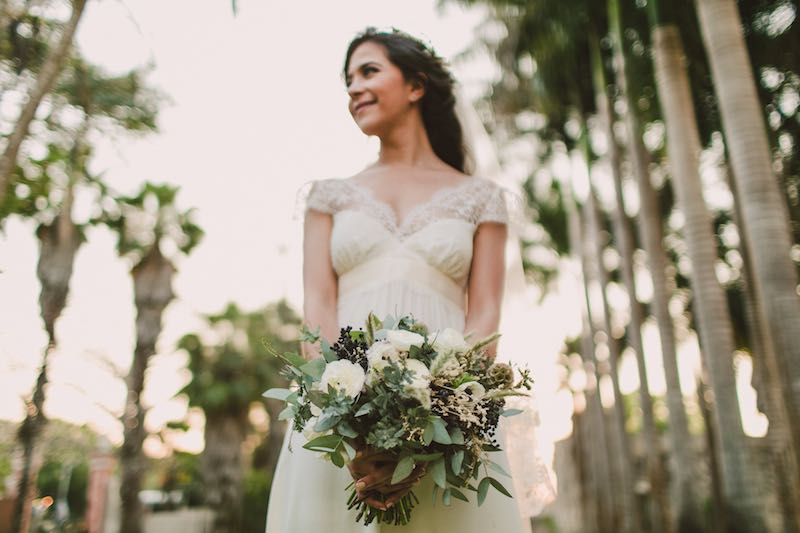 Pomander
It has flower buttons mounted on a suspended spherical surface that is attached to a ribbon or cord to sit on the wrist. Brides and even bridesmaids can wear it, but it is more common for pages to show it off.
Circular
It's the most classic and perfect for all types of brides. Assembling it on a stand ensures that the bride does not touch the stems and the flower stays fresh. They are ideal to use with flowers with delicate or very short stems, and they are a great alternative in warm weather and outdoor ceremonies.
Wild
It looks like a bouquet picked in the field, it has no definite shape, the flowers are placed in a free and fun way, without any pretension. Ideal for bohemian brides who celebrate a fresh and dynamic wedding.
Bridal flowers reveal your personality
Azucenas
They are the reflection of strong character, determined and enterprising women.
Gardenias
They fuse feminine tenacity and sweetness.
Jazmines
They express freshness, joviality, and modernity.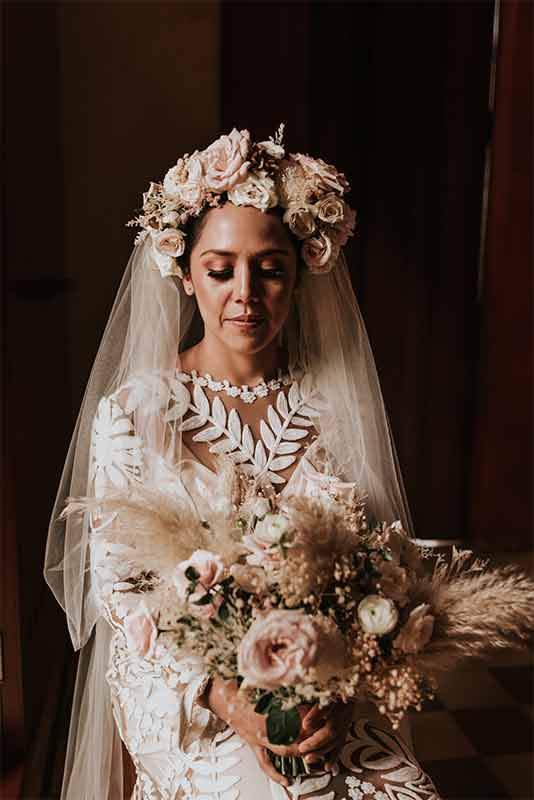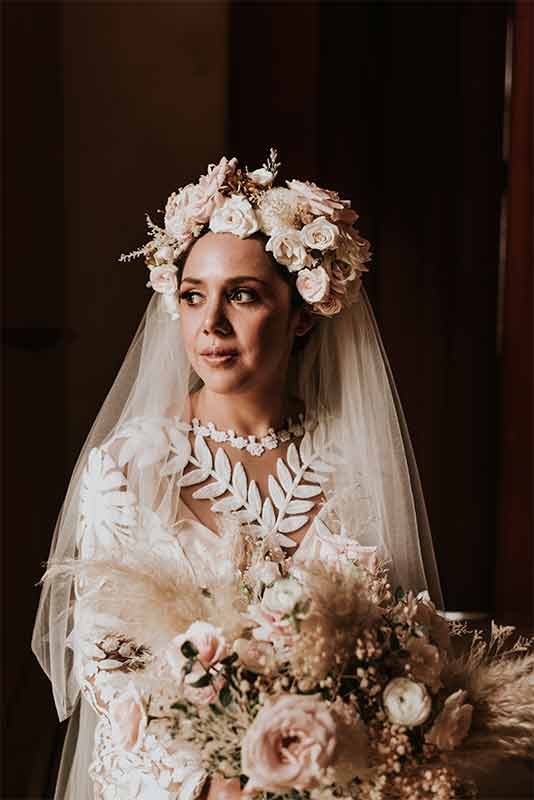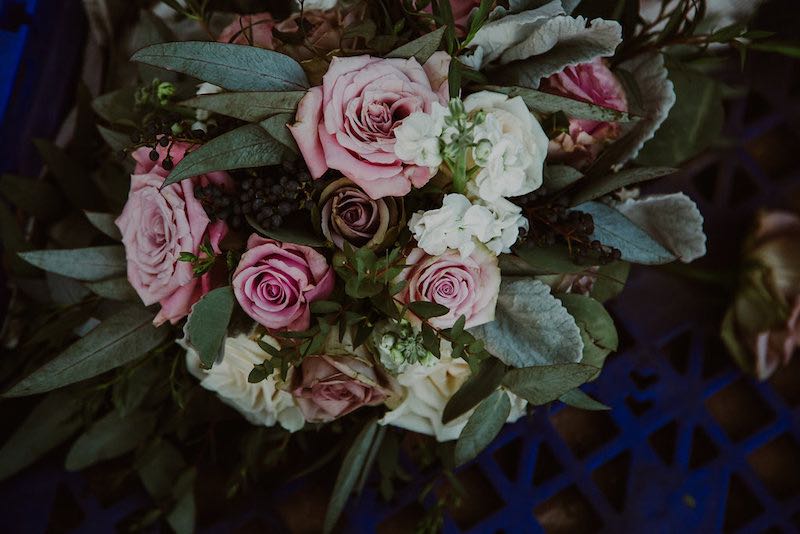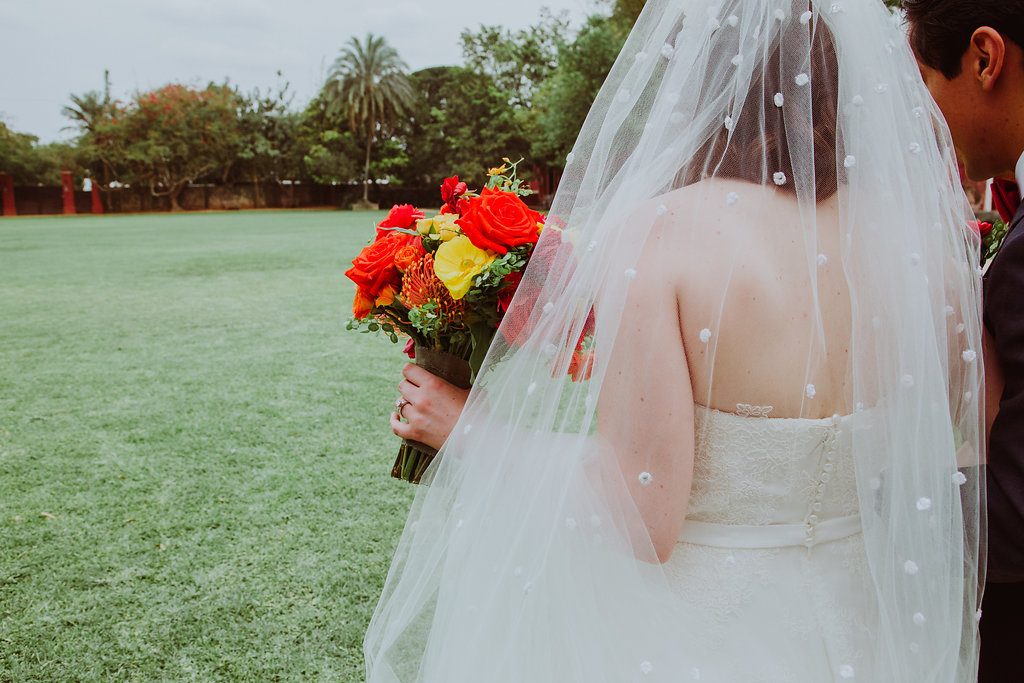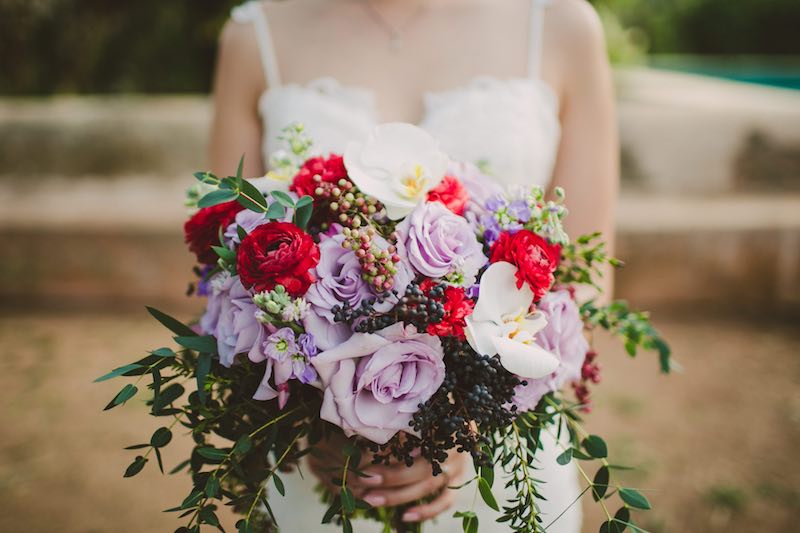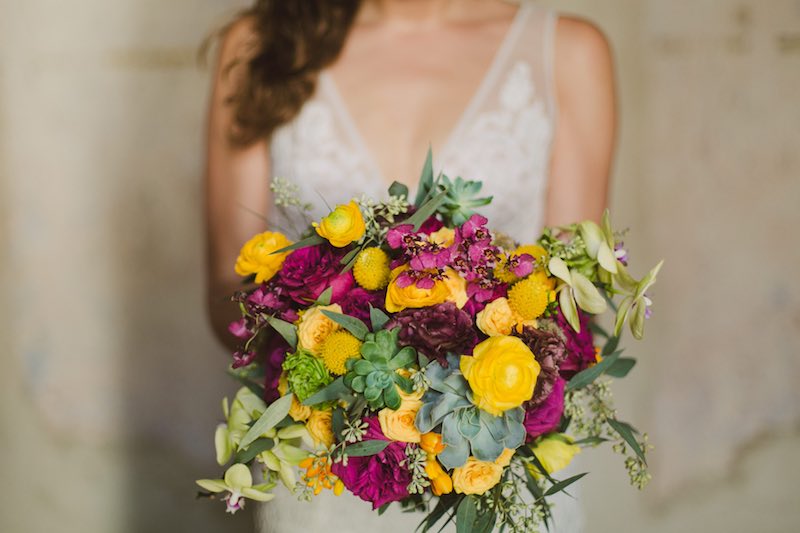 Lirios
Describe a feminine bride, tender, and smiling.
Daisies
Discover the sweet, simple, and freshwoman.
Nard
They mark timelessness, transcendence, and permanence.
White Roses
They mean romance and love, as well as purity of soul.
Red Roses
They mean romance and love, as well as purity of soul.
These are some styles of bridal bouquets, be sure to choose the one that best matches with your personality, combining different colors and types of flowers.
Photo credits: @anielafotografia  @cuartoazulwedding @gabygonzalezfoto @kapephotography 
Do you want to know more about TIPS for your wedding in Yucatan? We are YUCATANLOVE, Wedding Planners in Mérida, ask us.