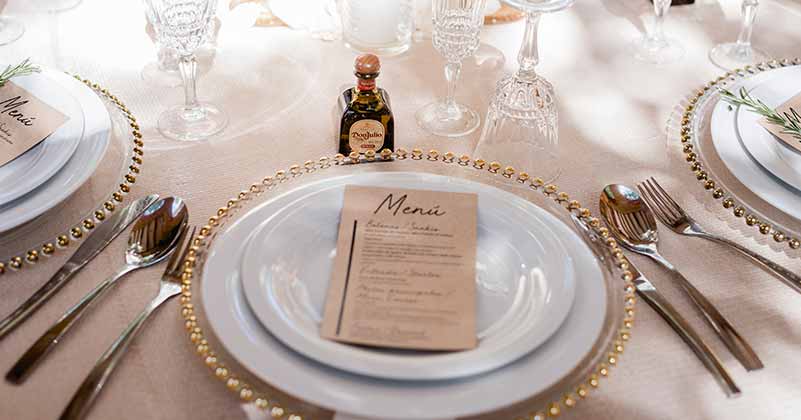 Vintage Wedding: Romanticism, simplicity, and elegance 💟🌷
A wedding with a retro touch is perfect for brides who like details from past eras.  This style is the perfect combination of elegance, romanticism, and delicacy. Including antique elements will make your wedding sophisticated and memorable.  Here are some ideas for decorating your wedding with a vintage style.
A trip to the past… 
The vintage style is inspired by the 1930s and 1940s, so make sure you choose the specific elements to make your celebration special. 
To achieve a decoration in this style, it's important to give importance to details that go back to the past, such as pastel colors and worn tones. But not all elements have to look old, you can combine styles to create a unique wedding. Add textures, lines, boho elements, or even Mexican details. Remember that you decide which items you want to include.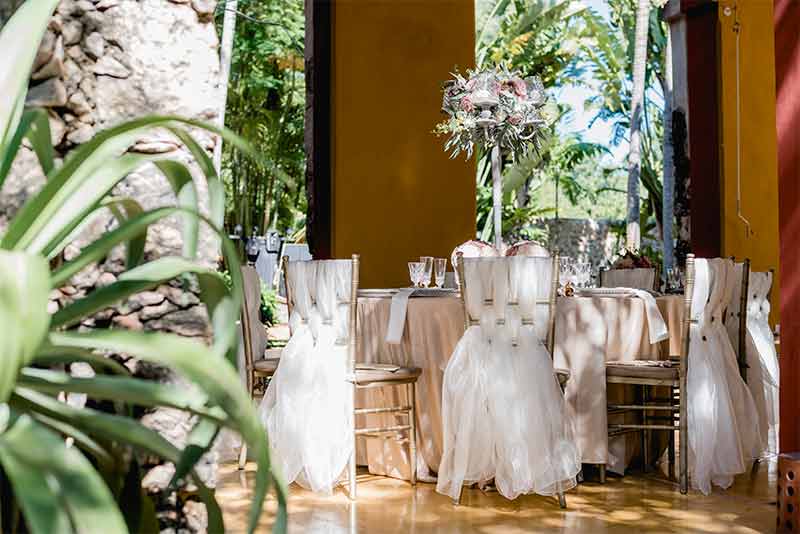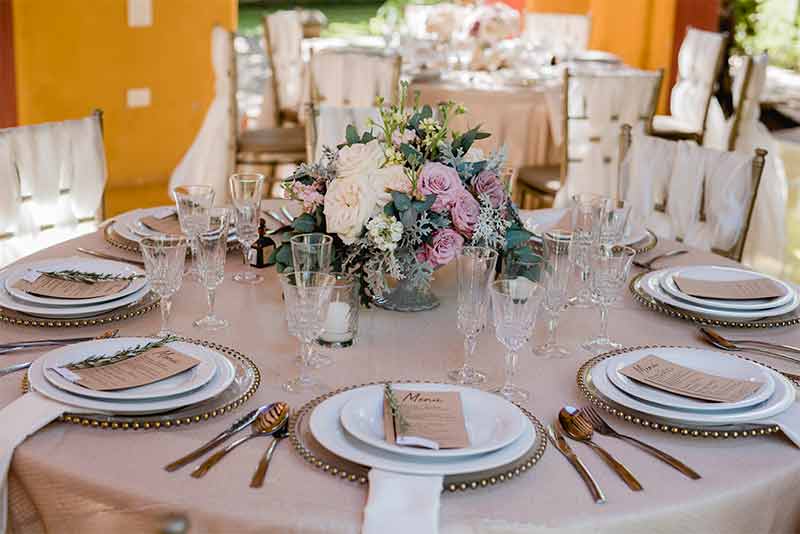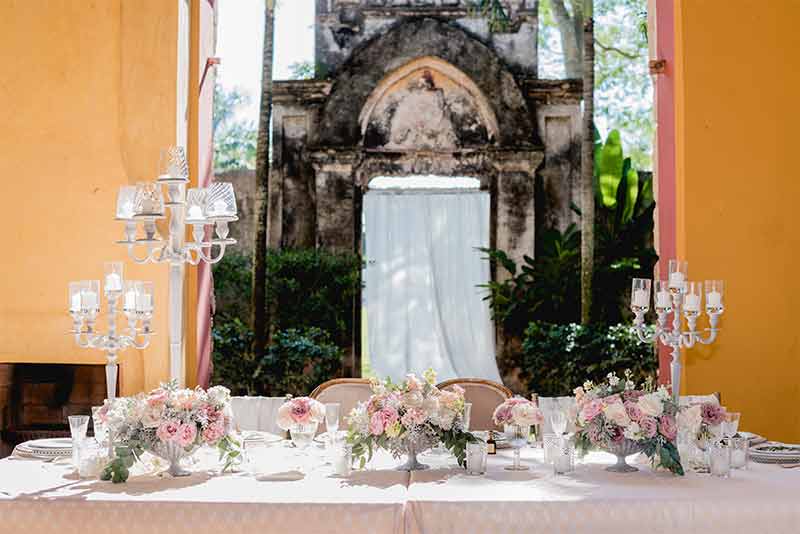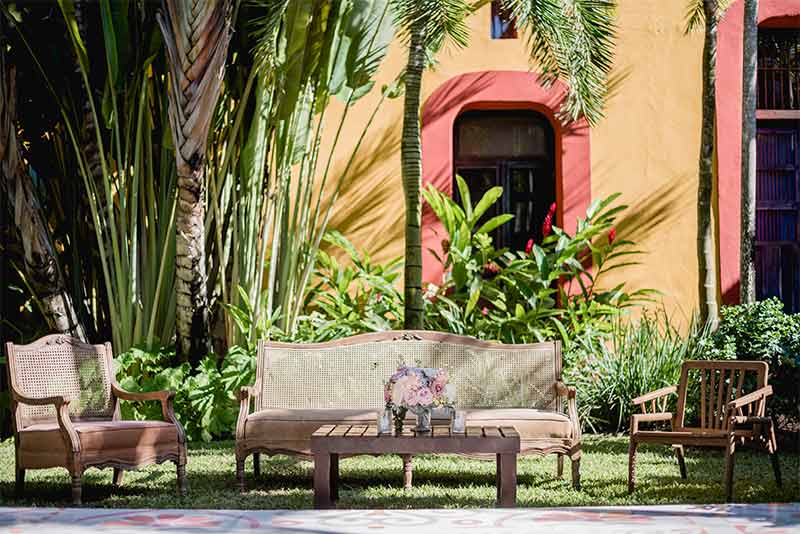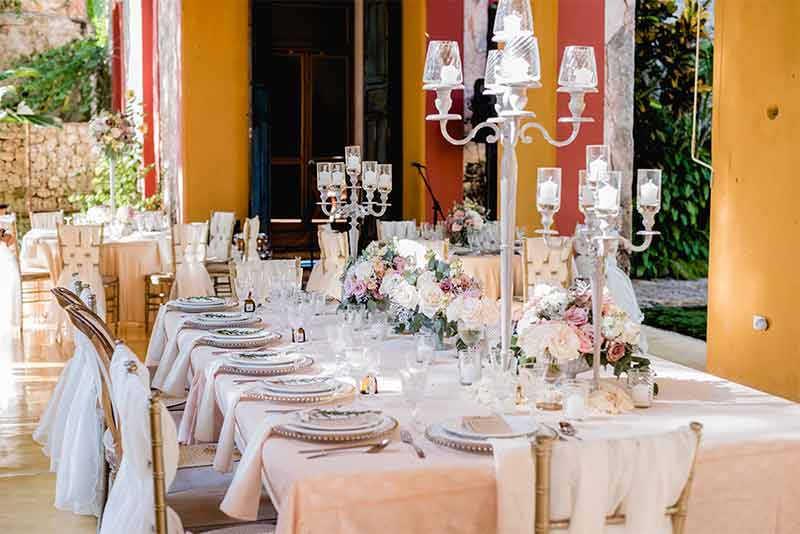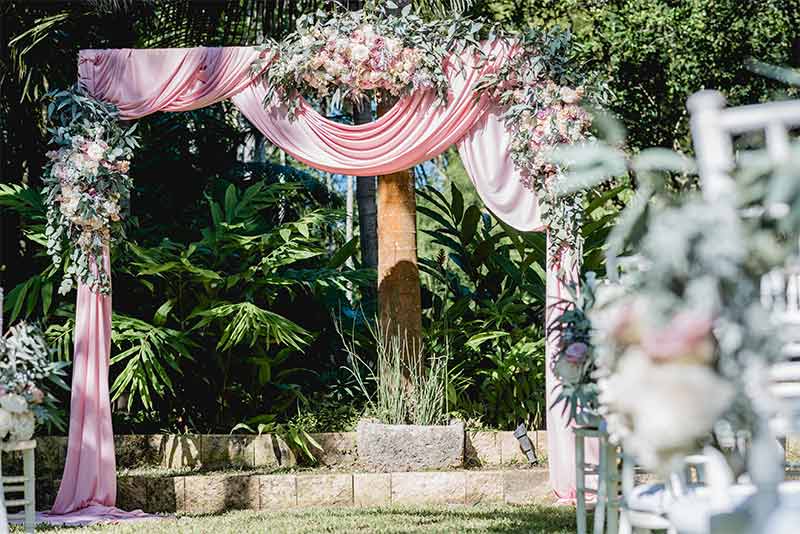 Antique details for a spectacular wedding
The best way to perpetuate that magical moment is to choose pastel colors such as pink, lilac, olive green, and yellow, or neutral colors such as the range of browns. Combine these colors with white.
Complement the ambiance with authentic porcelain dishes in shades of white, beige, ivory, or gold with floral decorations. One of the best-known elements of the vintage style is the glassware decorations in purple, blue, or pink tones. You will surprise all your guests with these antique elements. If you want to emphasize the vintage style more, silverware with an antique look is an excellent option.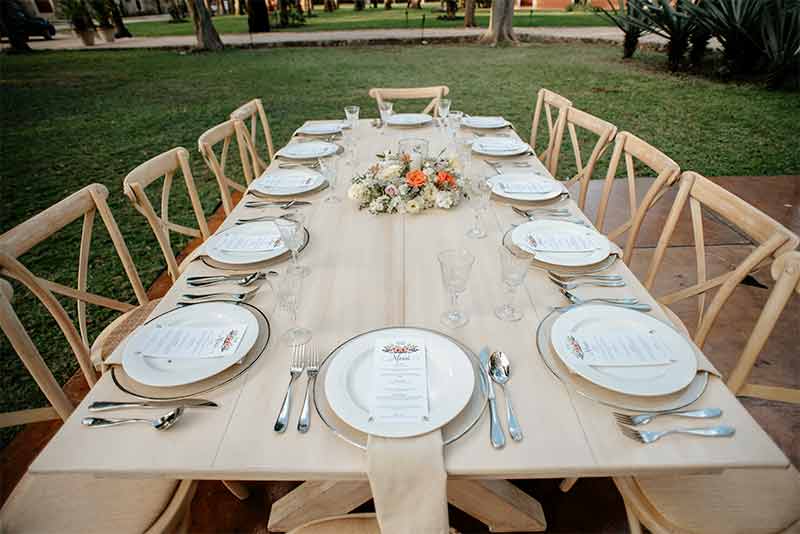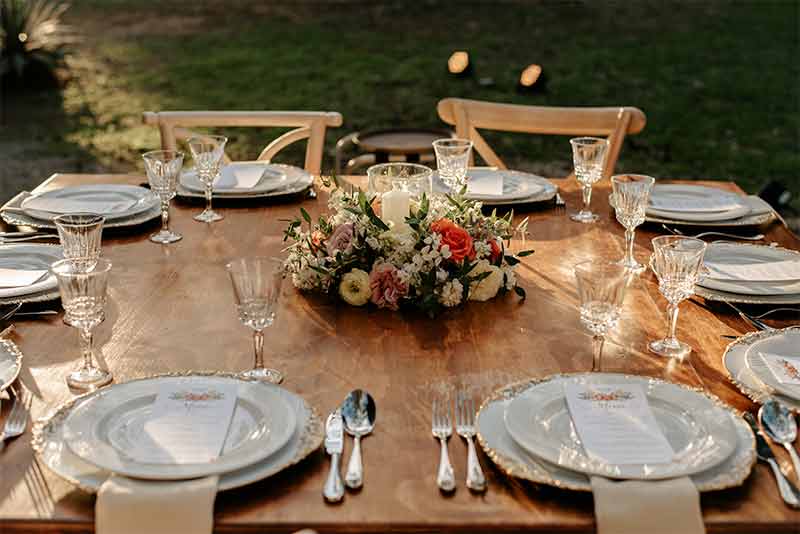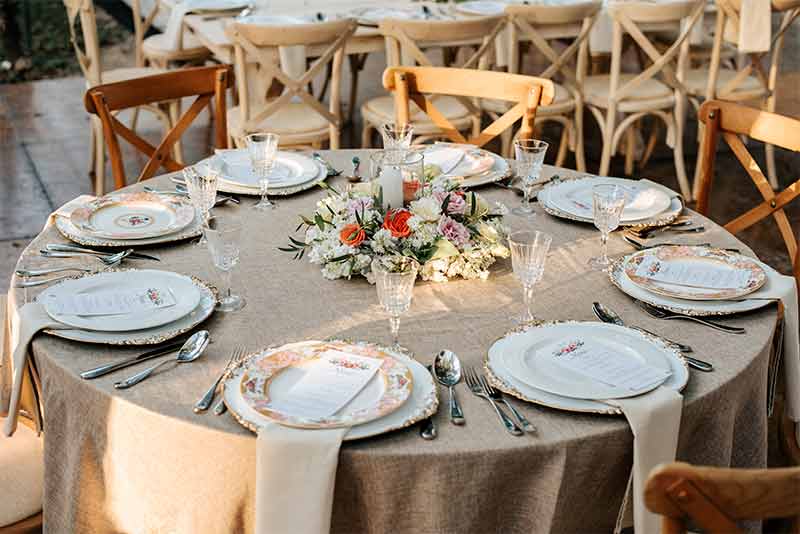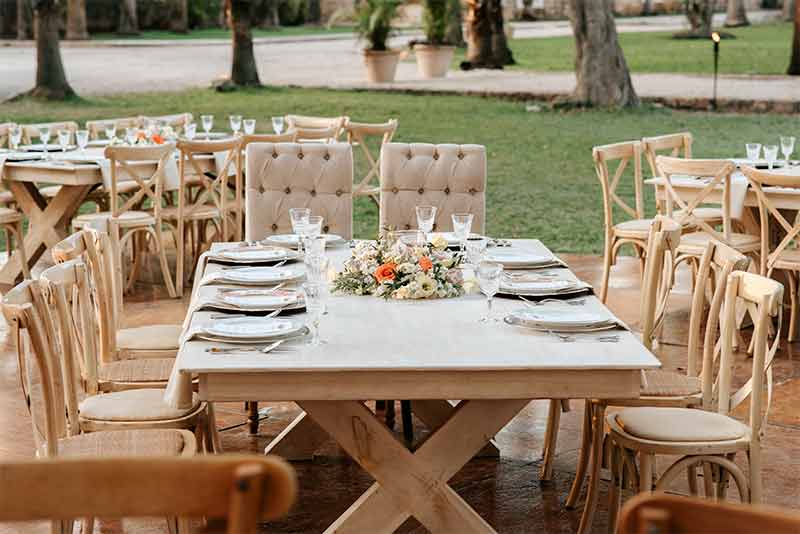 Furniture is an essential element of a vintage wedding. For this style, choose classic wooden furniture. Antique furniture will give a retro touch to the atmosphere. The wood and the bronze color are the right choices if you want to create a very original decoration.
Fabrics, tablecloths, lace curtains, pastel colors, and chevron style patterns are the star element that characterizes a vintage wedding. Choose unique elements that add sentimental value to that special day.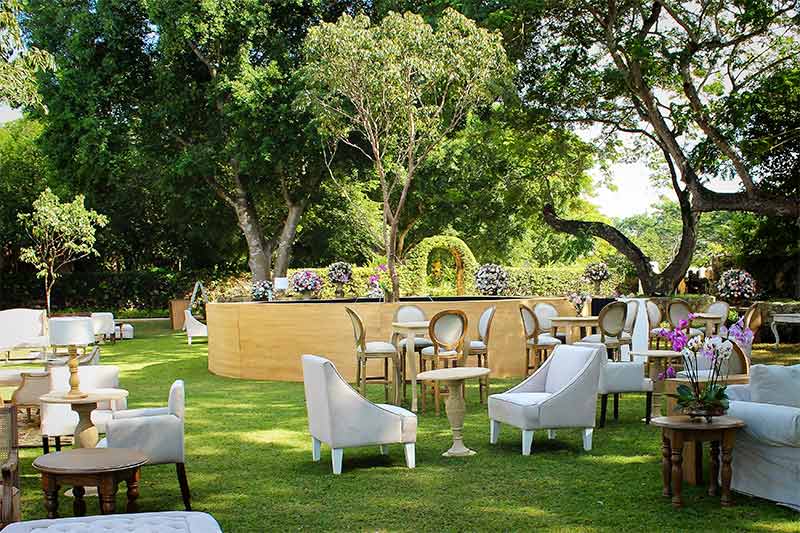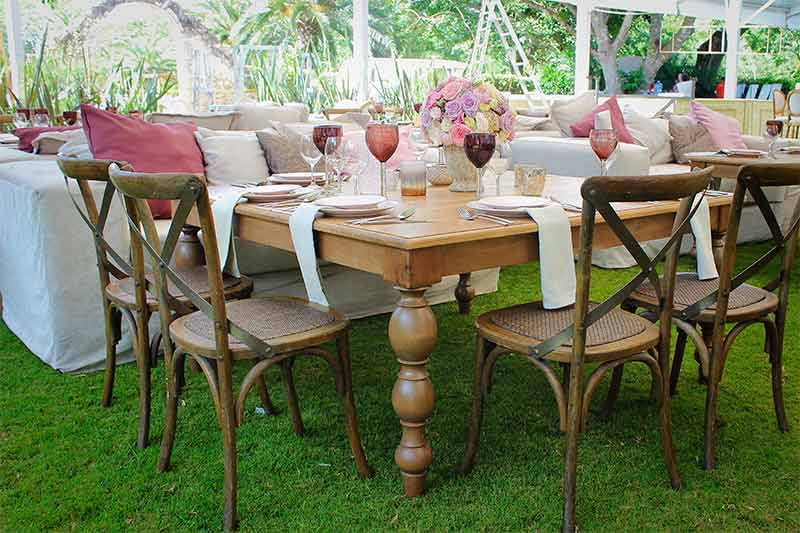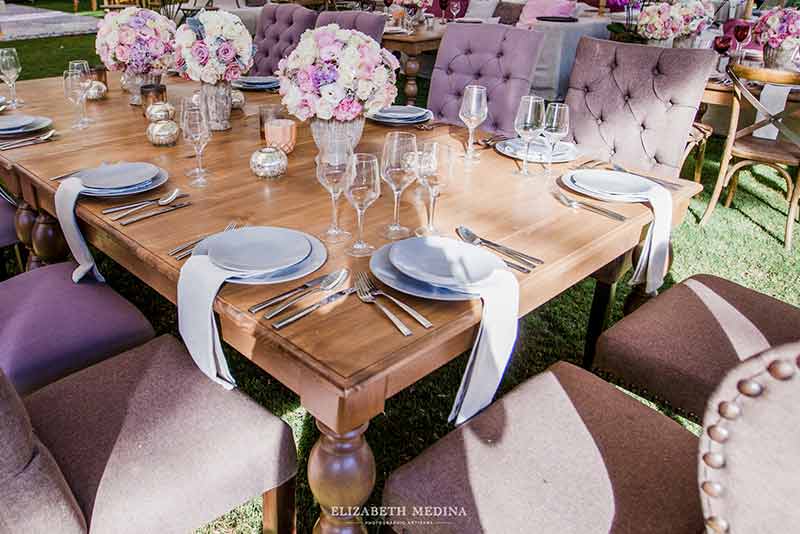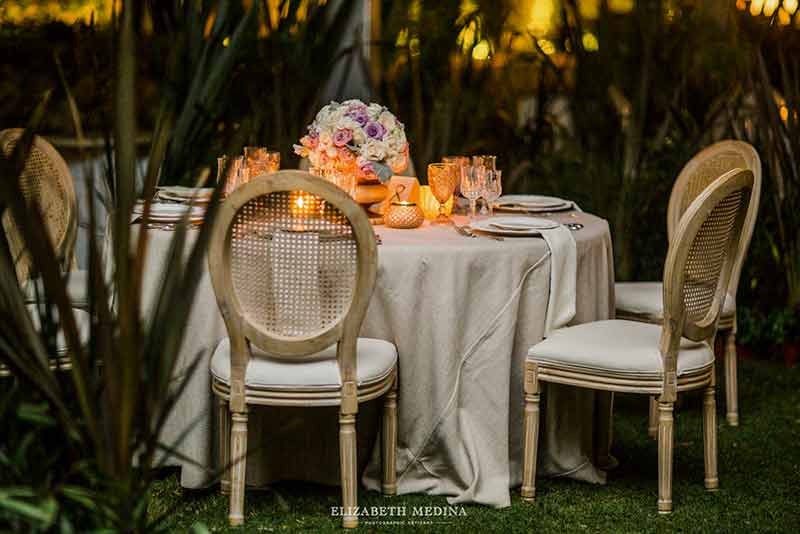 Add wooden tables and decorate them with flowers for a fresh and natural touch. Wooden frames, decorative staircases, worn-out boxes, and Chester chairs will be perfect to make your wedding unique. 
You can still add original decorations such as hanging glass bottles, centerpieces with delicate flowers, wooden boxes with photographs, candlesticks, floating candles, led lights, and garden showers.
Don't just focus on decoration, you can also wear an ivory wedding dress with lace decorations. Add subtle accessories that highlight your silhouette, we assure you that you will look beautiful.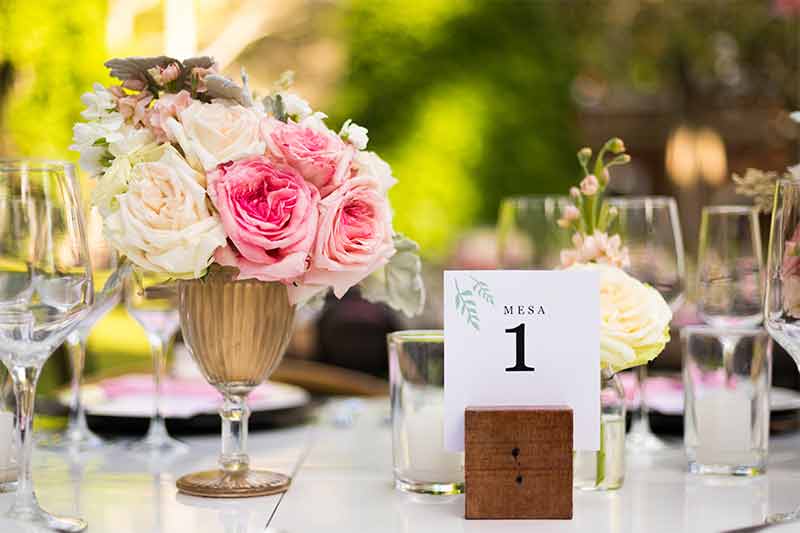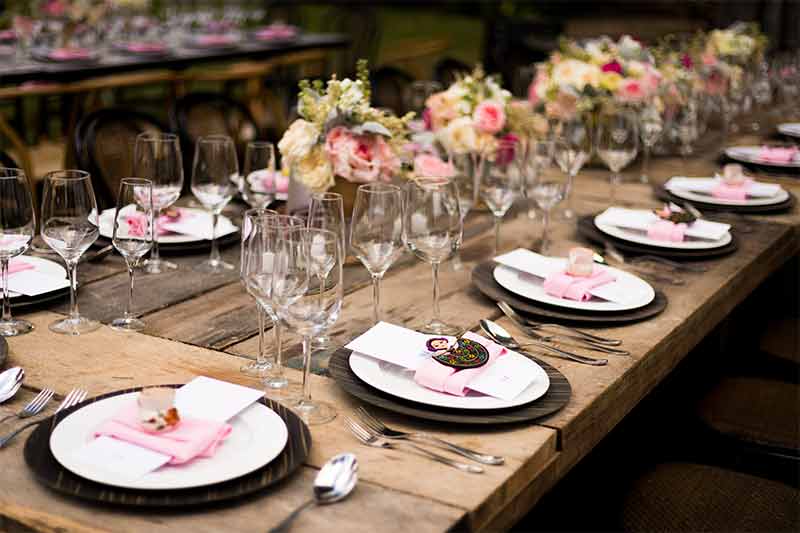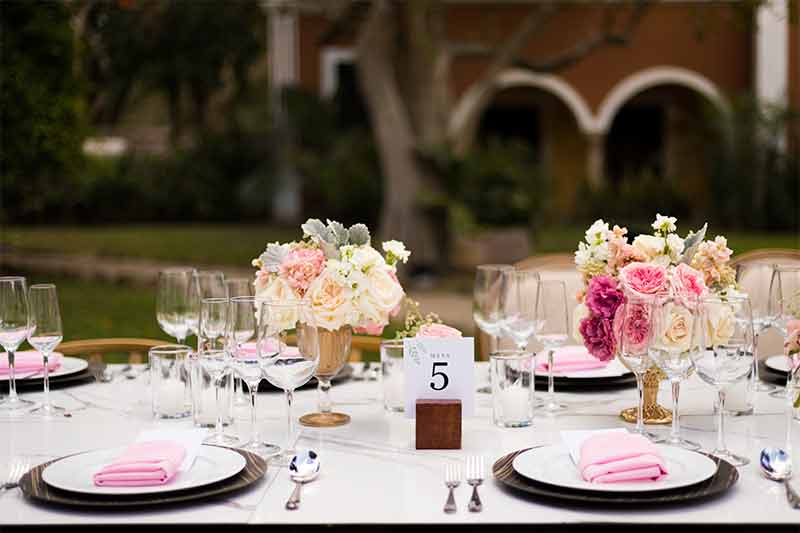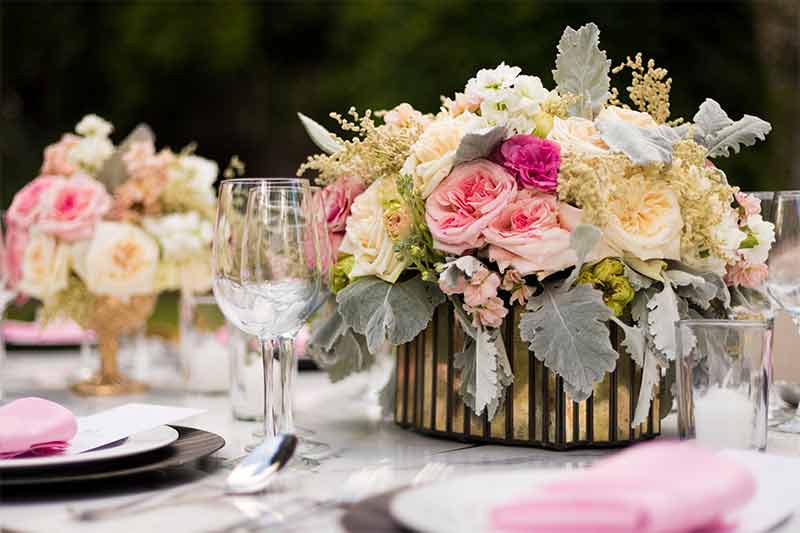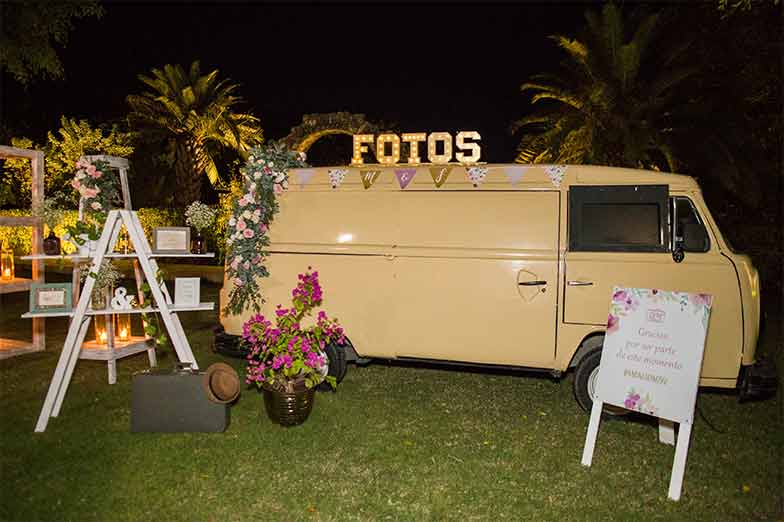 Your bridesmaids can also wear dresses in olive green, pastel pink, or lilac. And of course, your future husband can add a tie in the same color as your bridal bouquet to match perfectly with you.
There is no doubt that if you choose this style your wedding will be a priceless memory for you and your guests.
Photo credits: @cuartoazulwedding  @Elizabeth Medina Photography  @Juan Pablo Camara  @jaimeglezphotography 
Do you want to know more about TIPS for your wedding in Yucatan? We are YUCATANLOVE, Wedding Planners in Mérida, ask us.