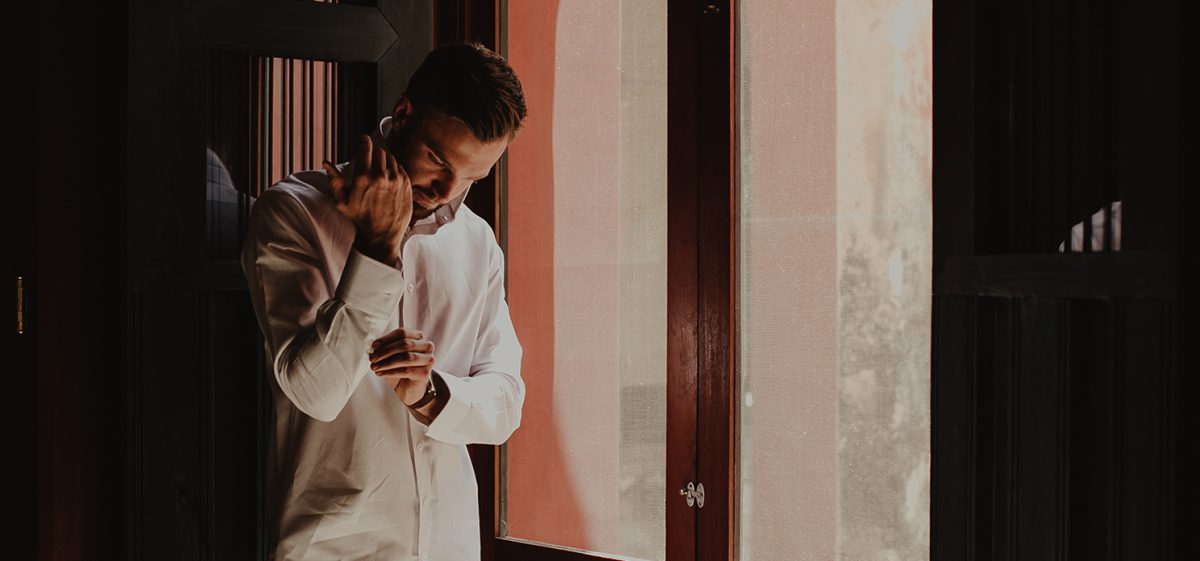 Wedding Groom: Timeline for a destination wedding in Yucatán 🤵
Prepare Your Wedding Groom for the Big Day in Yucatán 🤵 | Gifts, Speeches, Vows, and More | Plan with Confidence!
Did you know that according to some data, the average time an engagement ring takes to be delivered is about 14 months? That is why it's very important have to a wedding plan ahead and be ready for everything. Are you sure you are ready for that? If you are not, do not worry. In this blog, you are going to discover everything you need to know to be well prepared for that big day… your timeline for groom.
Groom timeline: Make a note of every process
The process of planning a destination wedding in Mexico could be perceived as arduous and tiring since it involves taking into account every little detail to make sure everything goes as you wish for. But don't worry! We want to help you have a wellness wedding and we prepare for every moment you will have to live months before the big day, that's why we have designed especially for you a timeline for grooms that will help you know what to do and when to do it.
You should take into account that even if there is a possibility that your role in the overall planning will be less busy than your bride, there are some tasks that you can tackle on your own, and help her save some time and worries.
Now, take note of how to prepare for your wedding!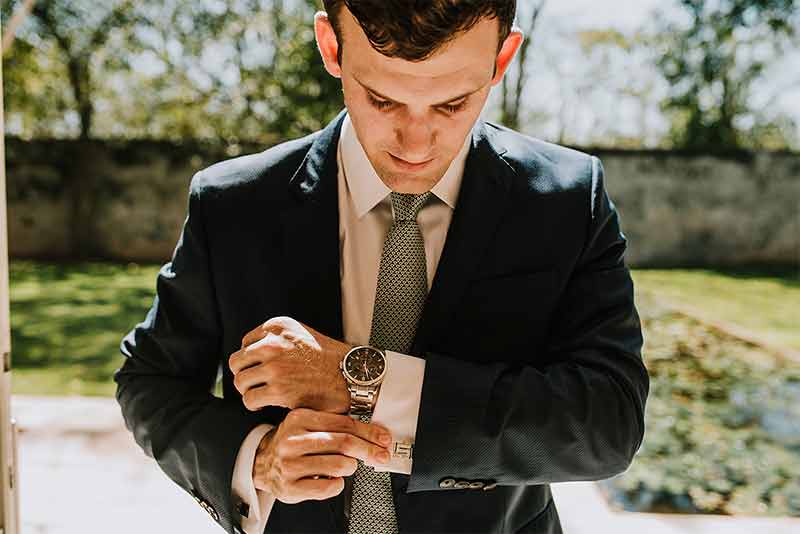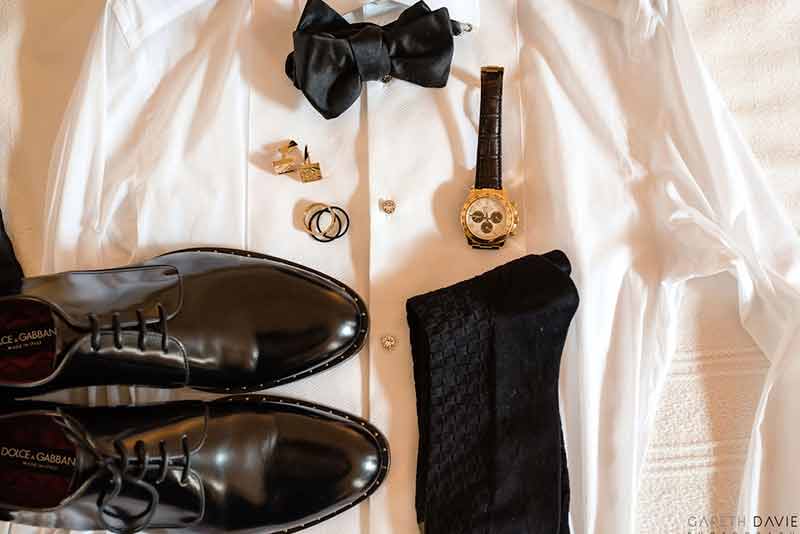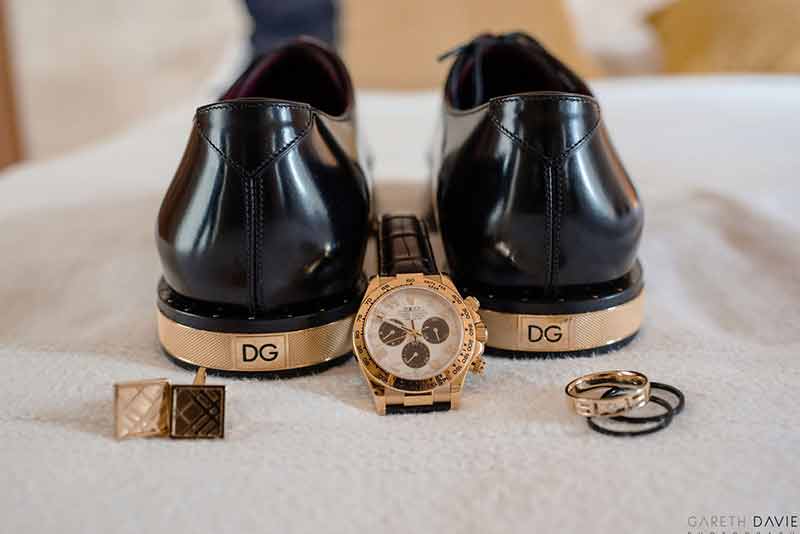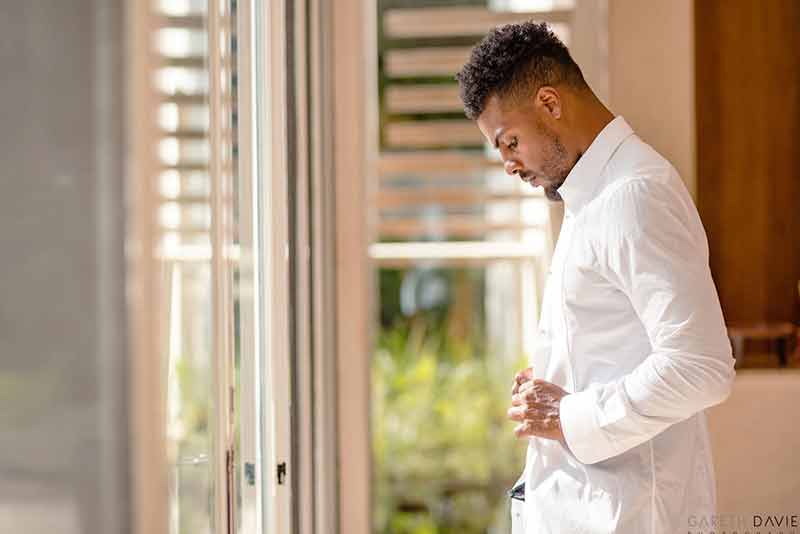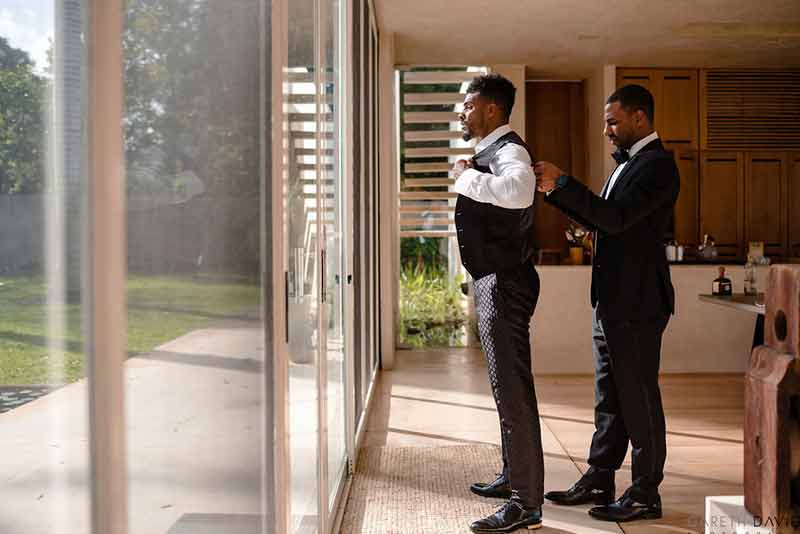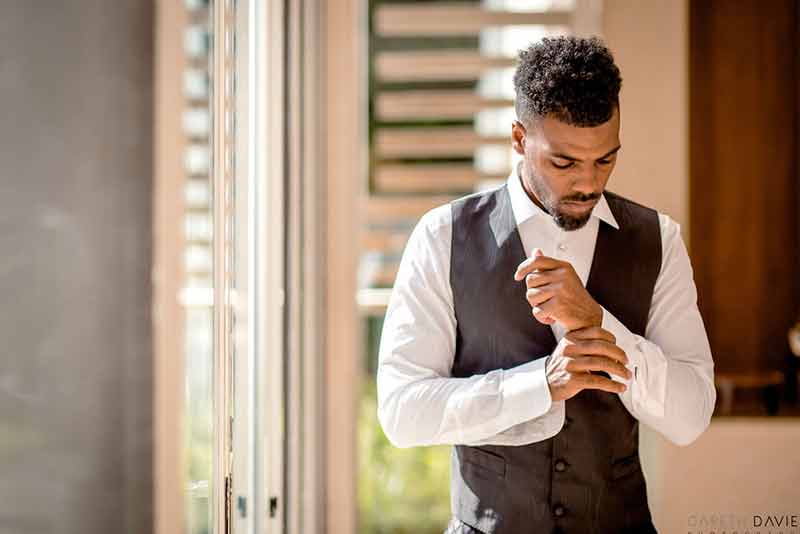 Wedding groom: Buying the wedding ring one year earlier
Like every gentleman, it's time to get that wonderful and unique wedding ring. Be sure to take your time and plan your romantic marriage proposal as it's a very important decision that will mark the beginning of a unique and very beautiful stage in your life.
Groom Ideas: 9 to 11 Months earlier choose your best men
It's time to choosing a best man and decide which of all your friends will rise to the top. Select those who have been by your side in the most important moments of your life.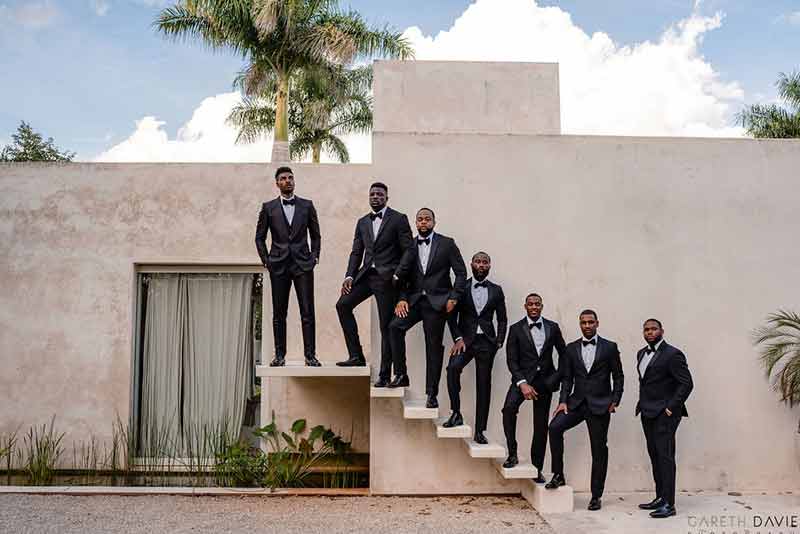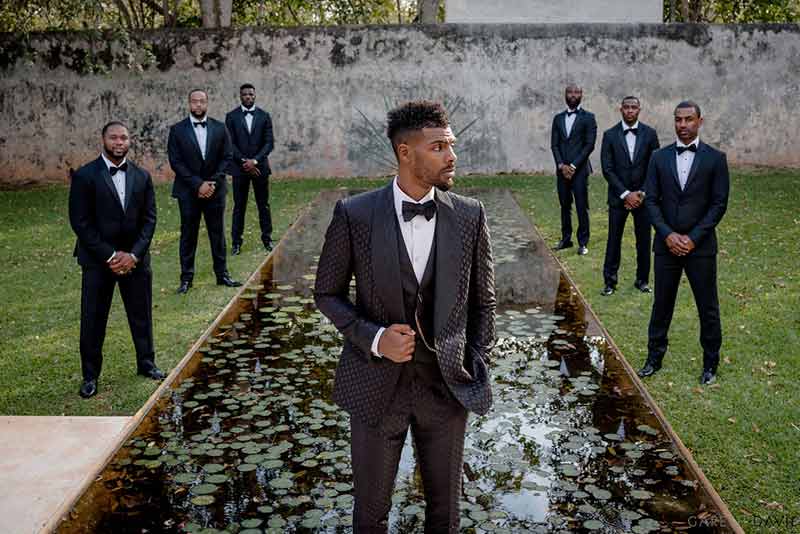 Groom Costume: 4 to 6 Months earlier buy your wedding attire
It's true that the protagonist of the night will be your future wife; however, visiting one or several stores specializing in men's clothing to get the perfect outfit you'll wear on the day of your wedding day, depending on the wedding theme,  is a good idea. Evaluate each and every one of the options that you like the most and select the style that best suits your tastes. 
Remember that your your look for wedding is as important as the wedding dress your partner will wear. So even if you feel like not wanting to wear a tuxedo due to Yucatan's climate, you still have at your disposal many other options to pick an elegant attire, such as the popular guayabera that can come in many styles, colors, and textures.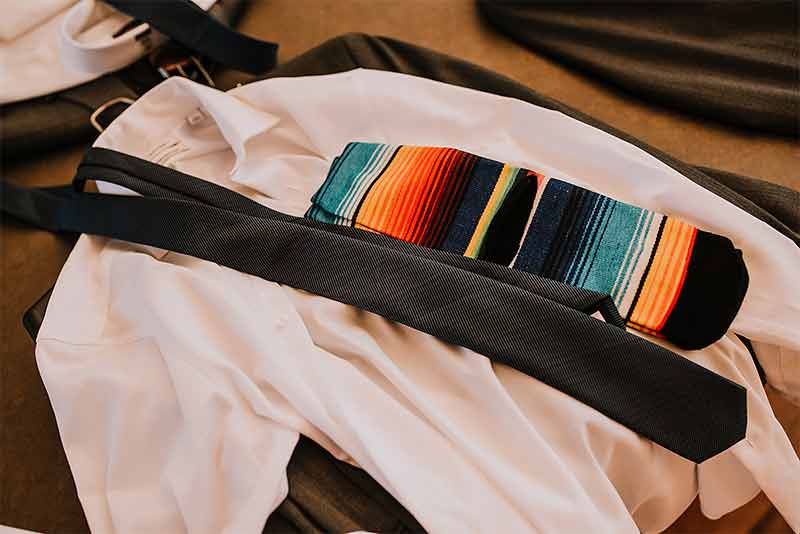 Wedding for Groom: 4 Months earlier take dance classes
Get ready to take your best steps and impress your partner with your best moves. Impress all your friends, family and interpersonal relationship on the most special night of your life.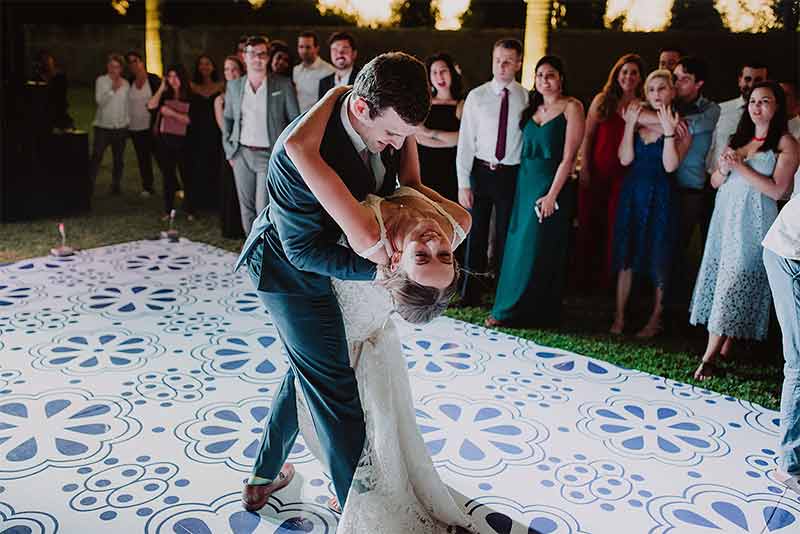 Groom wedding vows: 2 Months earlier write your vows
It's important writing wedding vows with anticipation. Believe us, you shouldn't wait until the last minute for this. Write a real, honest, and unique text. There is no better way to express a feeling than through words full of love.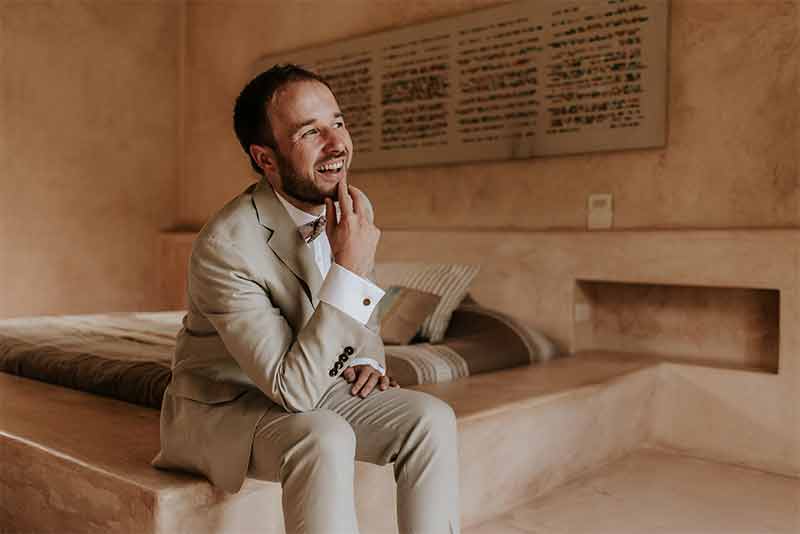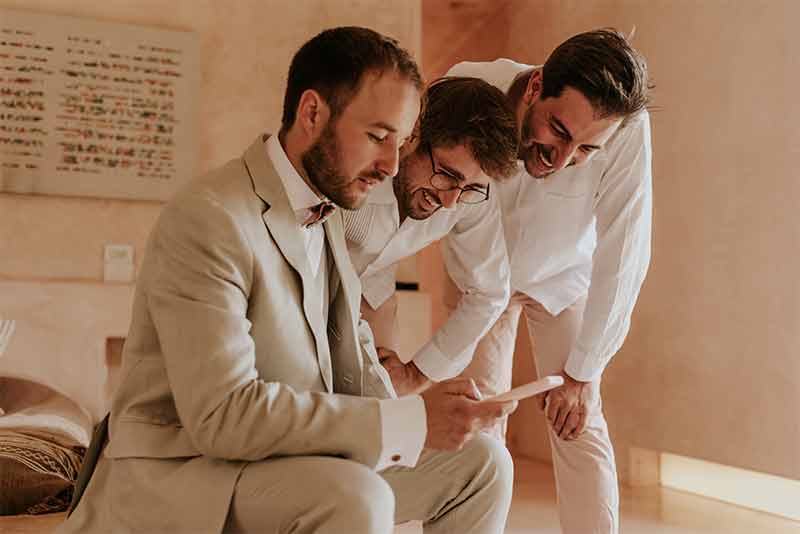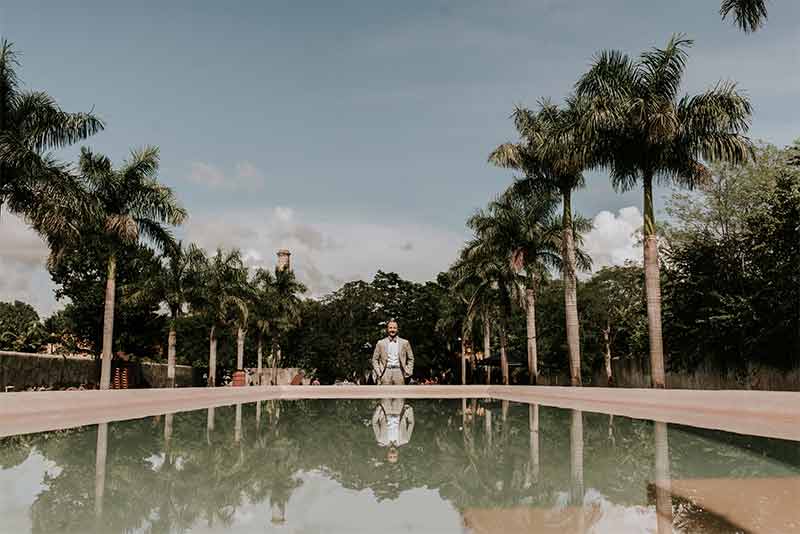 Wedding day gifts: 1 Month earlier buy gifts for the godparents
Thank your best friends with a gift they love. You more than anyone know their tastes and will succeed in giving them something very special and memorable.
One week before: Rent a car
Knowing the scenario of your destination wedding in Yucatán is a must, so rent a car and venture with your partner to live unforgettable experiences just before giving the final "Yes, I do".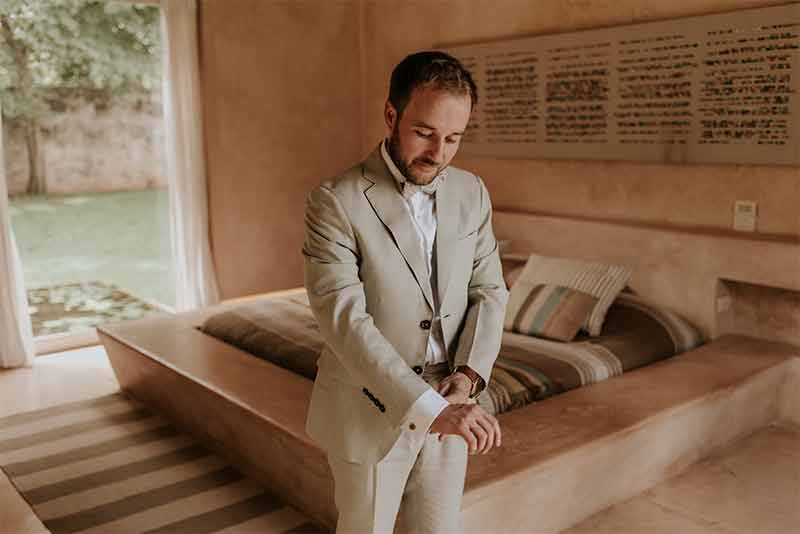 Prepare for your honeymoon!
Make sure you are ready to enjoy an exciting vacation surrounded by love. You can find Yucatan travel packages for your honeymoon. 
Remember that besides what's listed above you can also help your partner to plan simple things such as what kind of alcohol you want to give at your wedding, the songs that will play when you take off your wife's garter belt, and more. 
Congratulations on taking this big step! We hope these tips from timeline for groom will help you along the way.
Photo credits: @kapephotography . @gabygonzalezfoto   . @garethdaviesphotography
Do you want to know more about TIPS for your wedding in Yucatan?
We are YUCATANLOVE, Wedding Planners in Mérida, ask us.