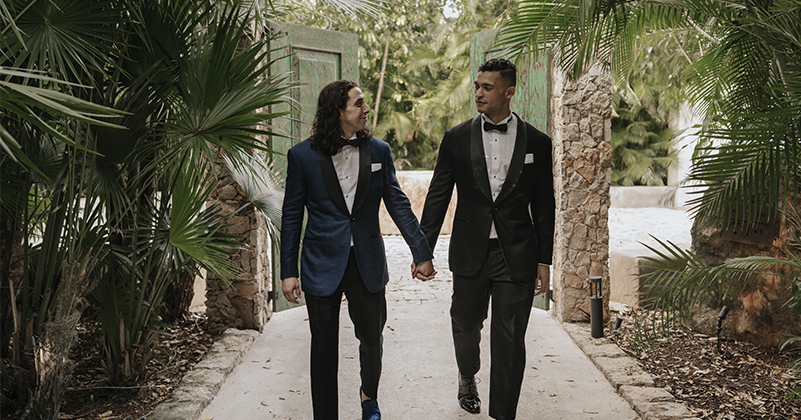 Destination Weddings: The Best Choice for all LGBTTTIQ+ Couples 🌈
Weddings are the decision of two people to unite their lives and share their paths hand in hand. Shouting your love to the world should be a cause of pride and celebration for all couples around the world regardless of gender, preferences, race, or religion.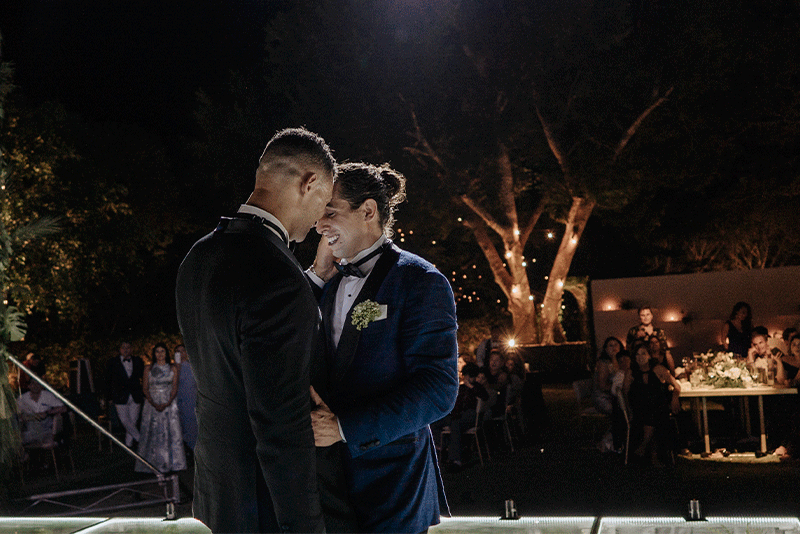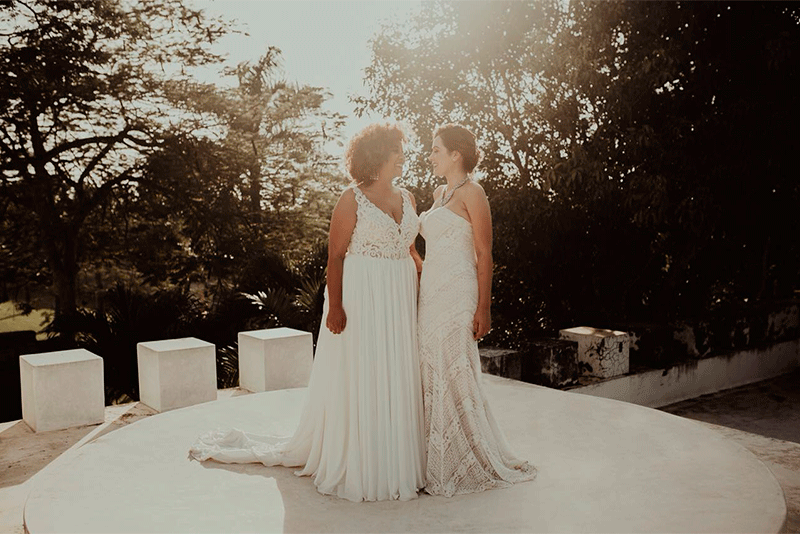 "Marriage is about love, not gender". 
A significant number of couples from the LGBTTTIQ+ community get married by celebrating a destination wedding and some of the main factors are: 
Lack of approval of

equal marriage

in certain states or countries around the world. 

The experience of celebrating their promise of love in a

paradisiacal or meaningful destination

for the couple.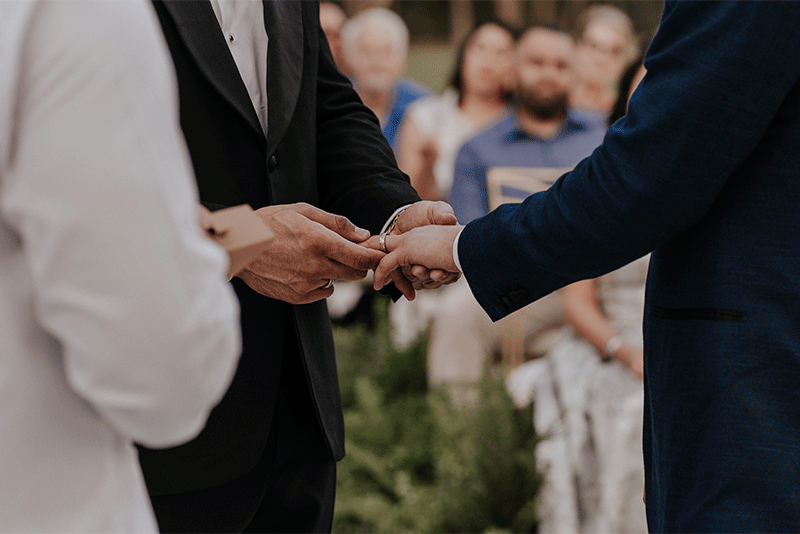 Whatever your decision and the factors behind it, Yucatan opens its doors and welcomes with love and respect all couples of the community to offer them a wedding without labels and with unforgettable details.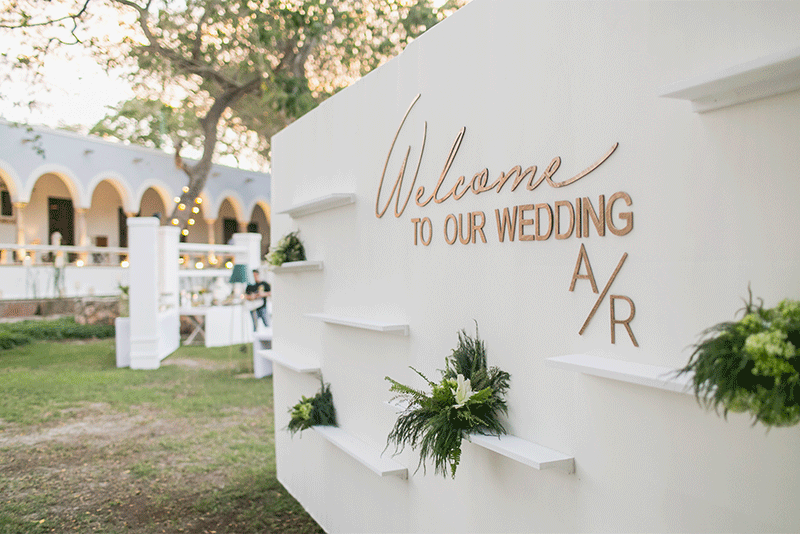 An LGBTTTIQ+ destination wedding will always be a good option and here we will share with you why: 
Surround yourself with your special people 
Celebrating a traditional wedding in your city will give you an average of 200 guests, which to be honest are not always everyone you want to share your happiness with, on the contrary, with a destination wedding in Yucatan you will have the control and confidence to make sure that every guest that accompanies you will be truly close to you.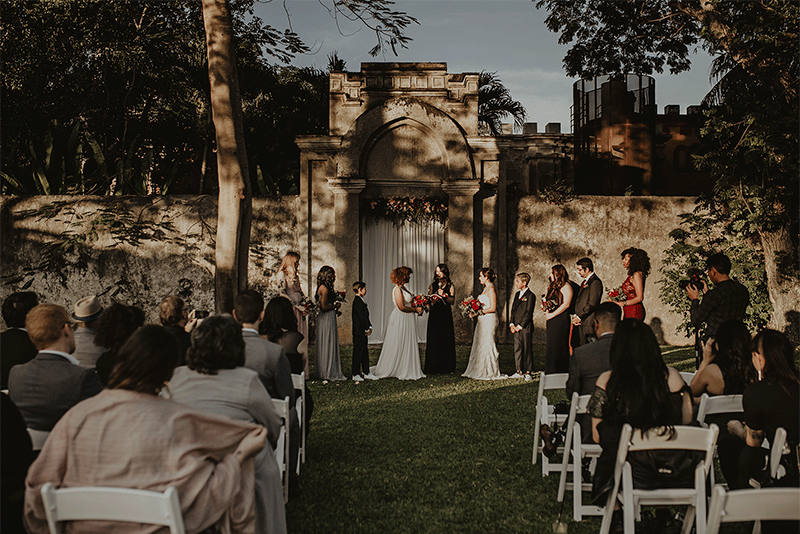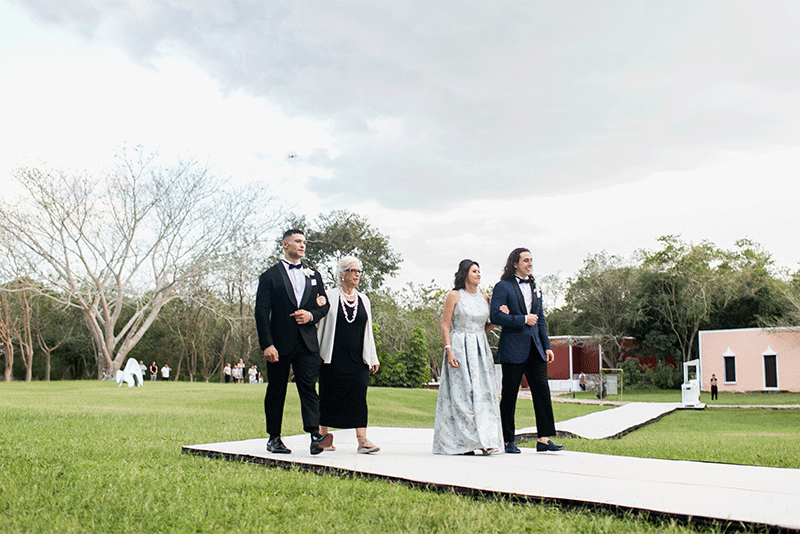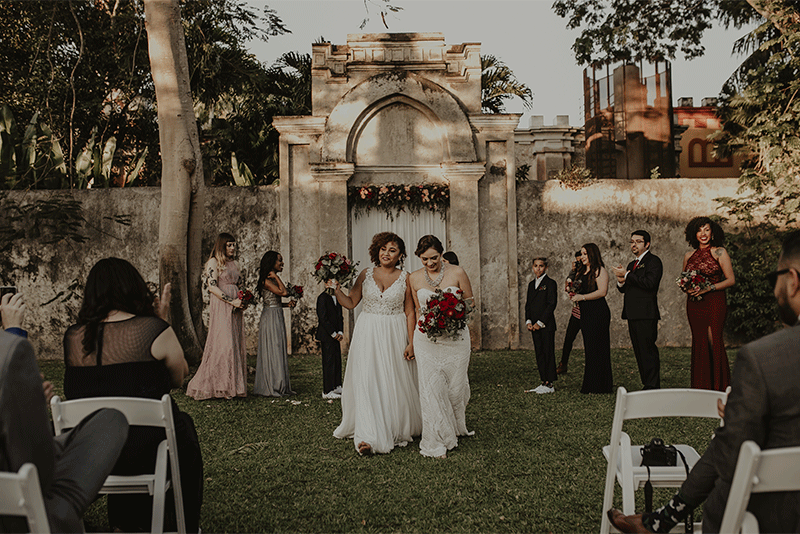 Unforgettable memories 
By traveling out of your city, you and your lover will have the opportunity to see new places and share new experiences. 
Besides being able to capture unforgettable moments in the most iconic places that Yucatan has for you: paradisiacal beaches, ancestral Cenotes, imposing haciendas, and much more…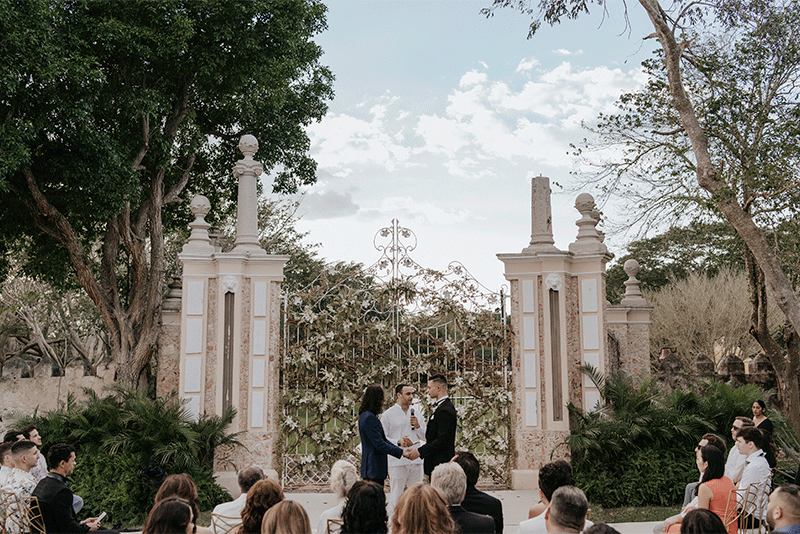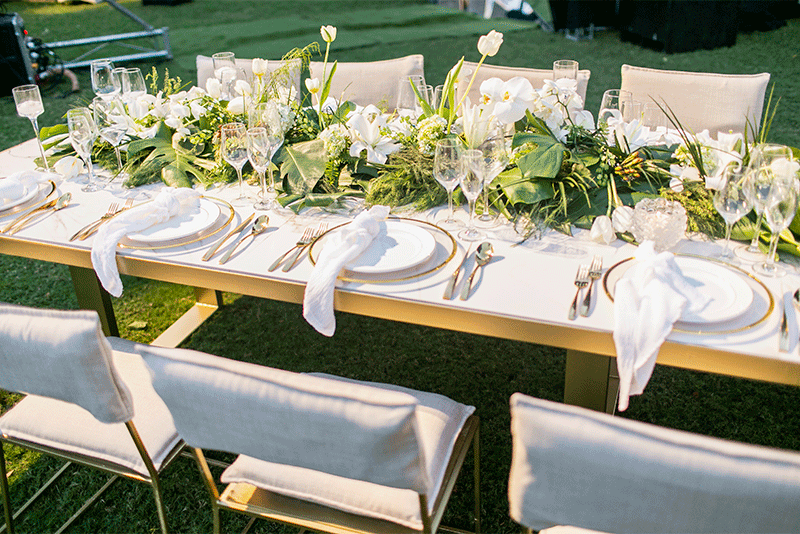 The stress is not on the guest list 
Once you choose your wedding destination, the second most important thing is to find a Wedding Planner in the place where you will celebrate your wedding to accompany you in every step and advise you to find all the elements you want in your wedding. 
You will be able to enjoy all the planning of your big day from a distance but without so much stress.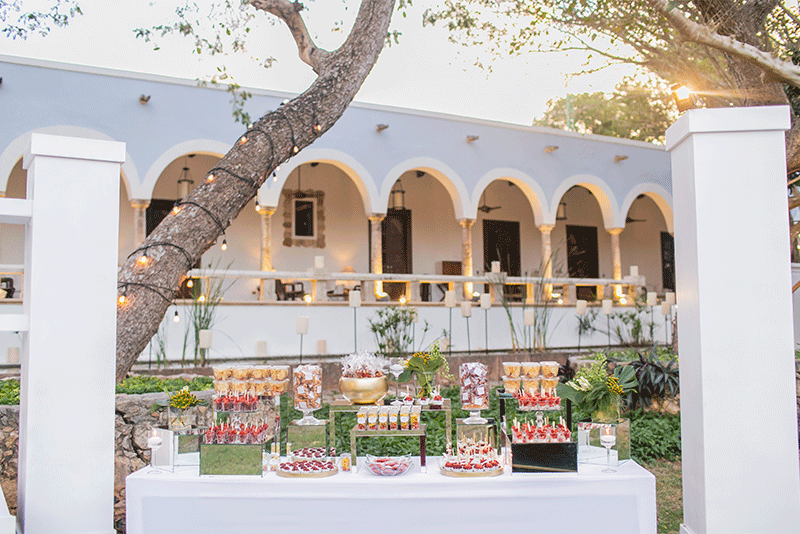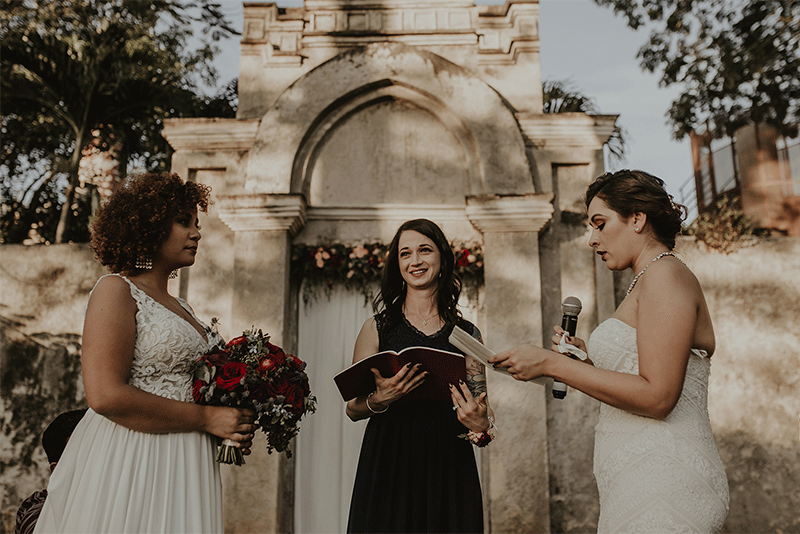 A little caress to your budget 
Reducing your guest list will reflect on your budget, plus you will be able to choose from a wide range of hotel, hacienda, or package options that will offer discounts and special prices for you and your guests. 
With the help of your Wedding Planner, you will be able to find the best option for you. More money for the honeymoon? where do I sign?!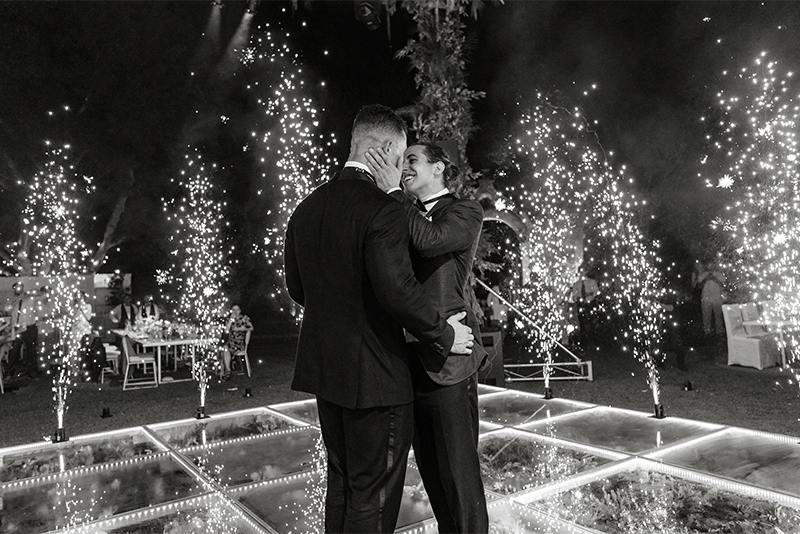 In Yucatan, as of August 2021, equal marriage is a reality! Check out our blog for more information about the approval of same-sex marriage in Yucatan.
At YucatanLove, we are excited to be part of your love stories and join you in creating a unique experience for LGBTTTIQ+ couples around the world.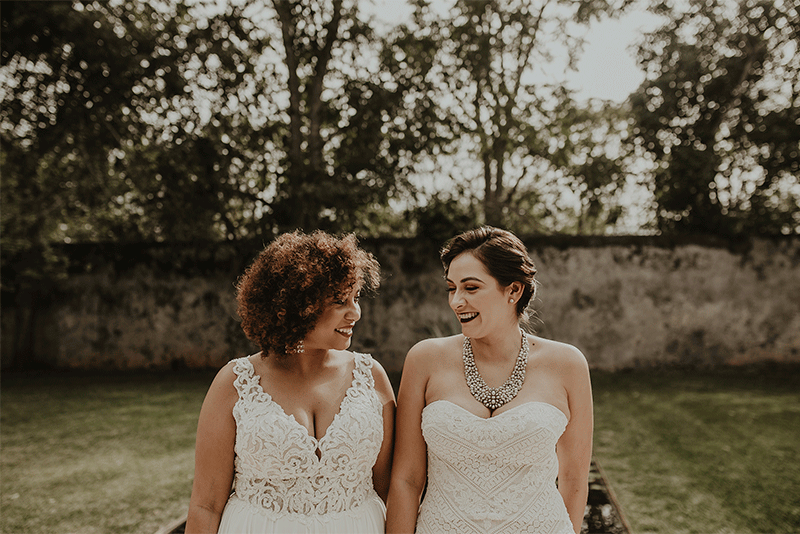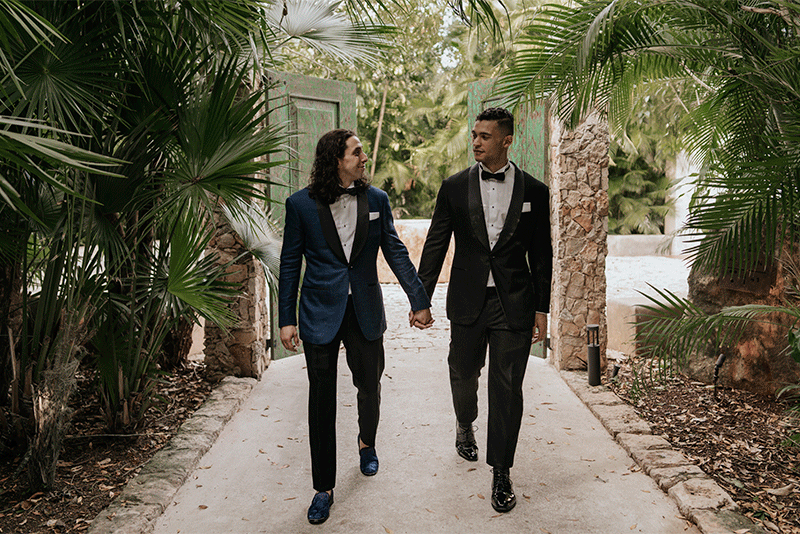 Do you want to know more about TIPS for your wedding in Yucatan?

We are YUCATANLOVE, Wedding Planners in Mérida

, ask us.