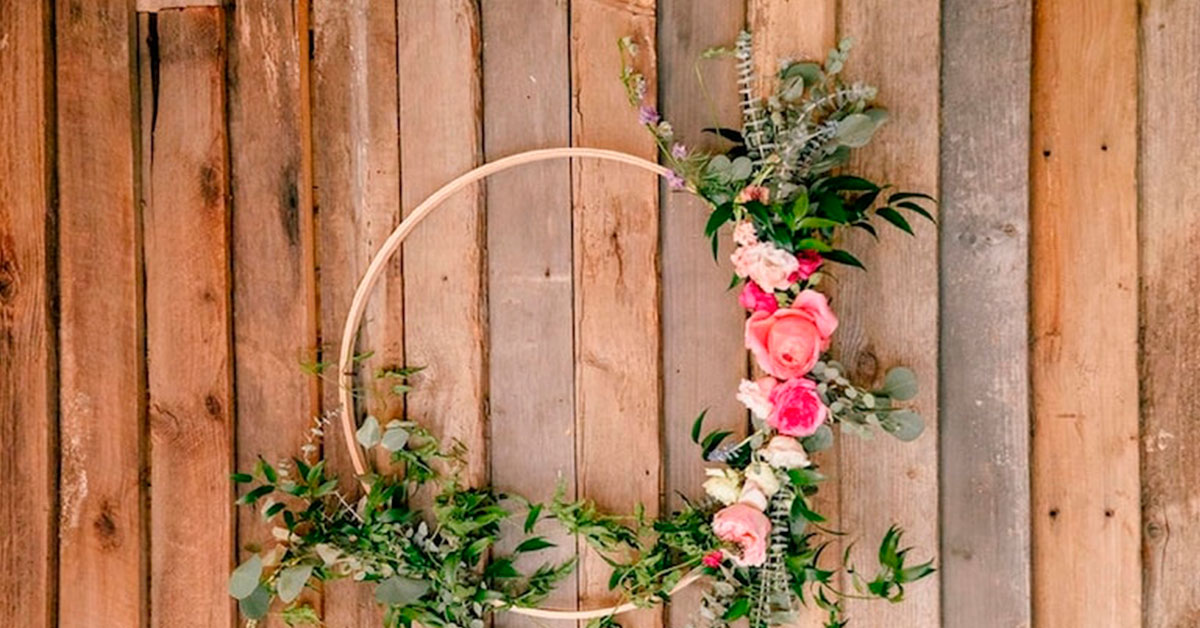 Hoop Bouquets. 💐 The floral trend of the summer
We've seen flower crowns atop our brides' heads and larger bouquets placed in their hands these past few years. It's time for you to say hello to hoop bouquets: the floral trend of the summer and one of the most beautiful wedding accessories for bride.
This year we've noticed many brides swapping traditional bouquets for floral hoops. A trend that has stolen our attention.
Hoop Bouquets. The New Floral Trend
A hoop bouquet is a miniature hoop decorated with greenery and beautiful flowers.
Wearing them during this season will make you create an explosion of color, since; during spring and summer the variety of flowers is very rich and abundant.
The hoop bouquets are an alternative "bouquet" that allows you to play with the design of the flowers, colors and textures and not only of the arrangement, but also of the hoop where they will be mounted; you can choose between more solid and strong materials such as metal or acrylic; if you like this option, but would prefer a more natural material, bamboo is a great idea, plus they will combine perfectly with flower hair accessories.
The hoop made with branches is the most natural and country option and combines excellent if your wedding is in a garden.
Metal hoops filled with twigs seem to be popular and are very versatile. If you are a bride who wants to get away from a traditional bouquet, then this is the perfect alternative.
Your bridesmaids can wear these arrangements to look very elegant.
It would seem like a great idea to use them hanging as aisle designs and incorporate these arrangements into the reception decor.
The flowers in the bouquets represent fertility, joy and generosity; the circular shape, on the other hand, represents the eternal and the final, so this bouquet can be a tender and very meaningful way to show how important and lasting your love is and will be, as well as showing your style and good taste.
Do you want to know more about TIPS for your wedding in Yucatan?

We are YUCATANLOVE, Wedding Planners in Mérida

, ask us.