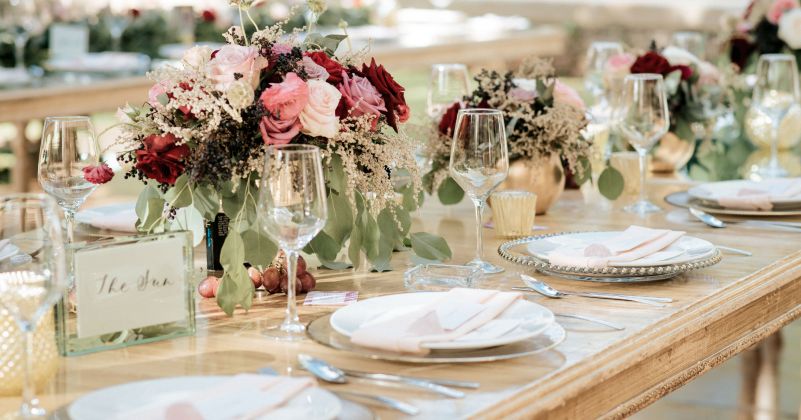 ✅The best decoration tips for a vintage wedding in Cancun 🕯️
Would you like a vintage wedding in Cancun? Know the details that must be considered! The vintage style has very typical elements; it creates the perfect combination between freshness and elegance with casual sense. It is unique for using pieces with an aged and worn appearance, without losing the originality.
Achieve a vintage wedding in Cancun by following these tips:
Antique tables and chairs for a vintage wedding in Cancun
We recommend using a variety of furniture; we help you choose useful decoration to achieve this style. Get a vintage style by choosing elements that look traditional or worn. The pastel colors are recommended, shades of pink, blue, beige and white.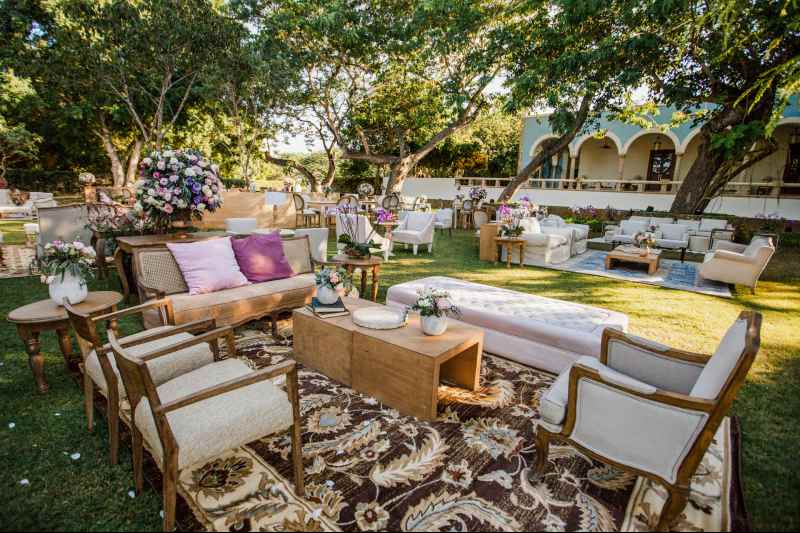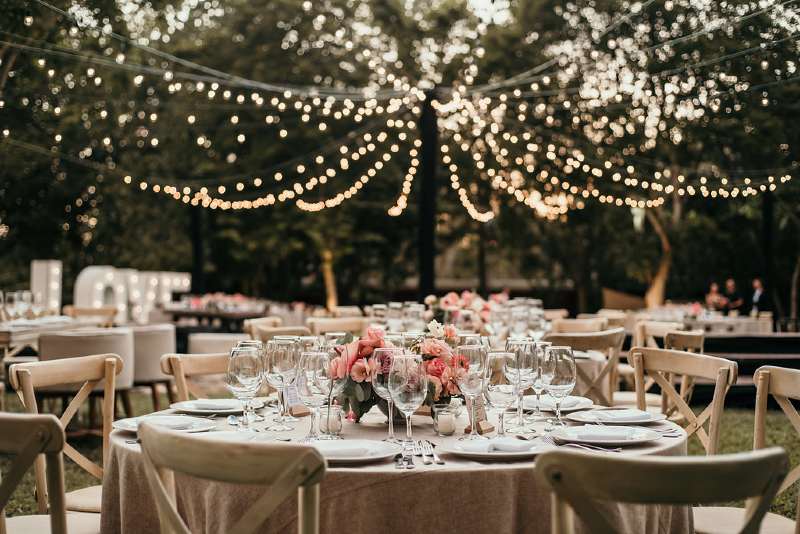 Adjust this style by adding wood textures in some elements. You can choose the table "Sam table with parota surface", the "chablé table", or something more casual like the "vintage table", the "californian table" or "parota style table". You can be different and peculiar by choosing the "obelisc table" with mirror details. Combine several of these table styles to make your reception unique.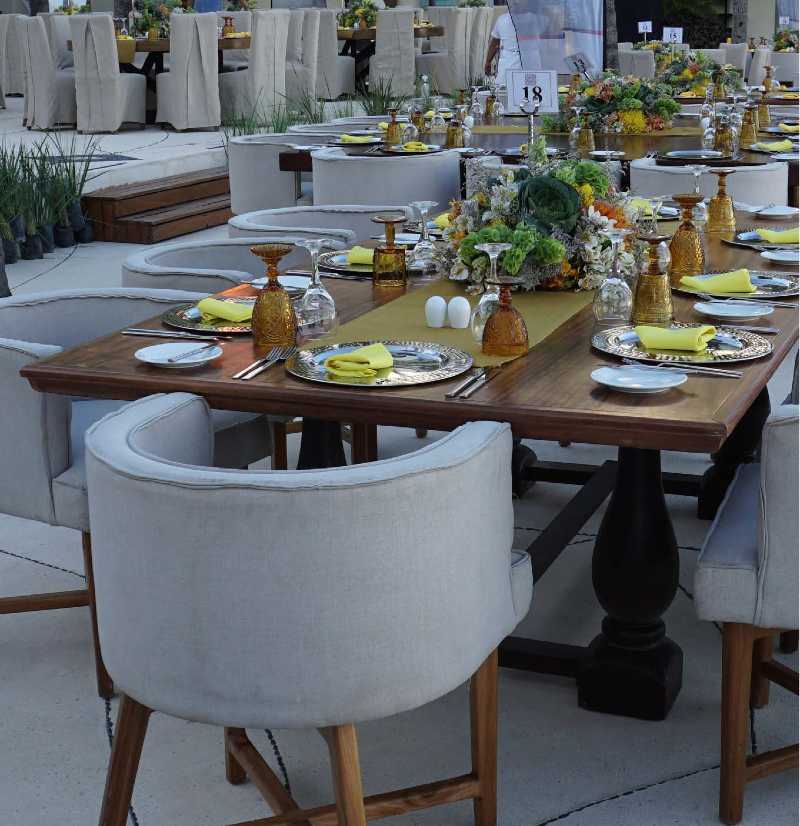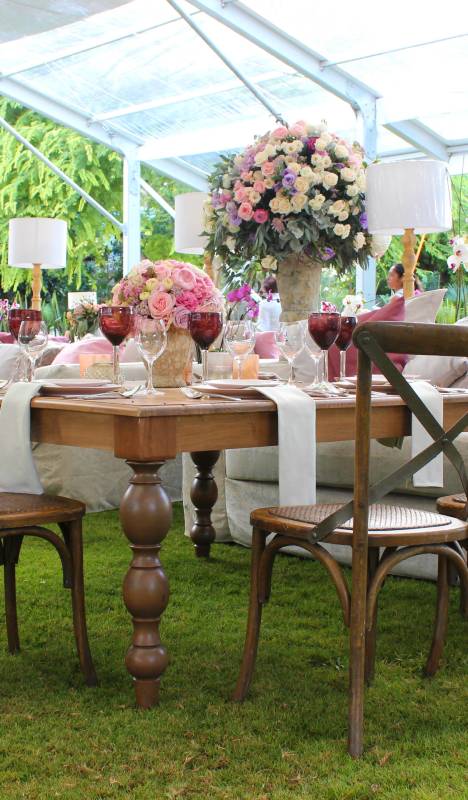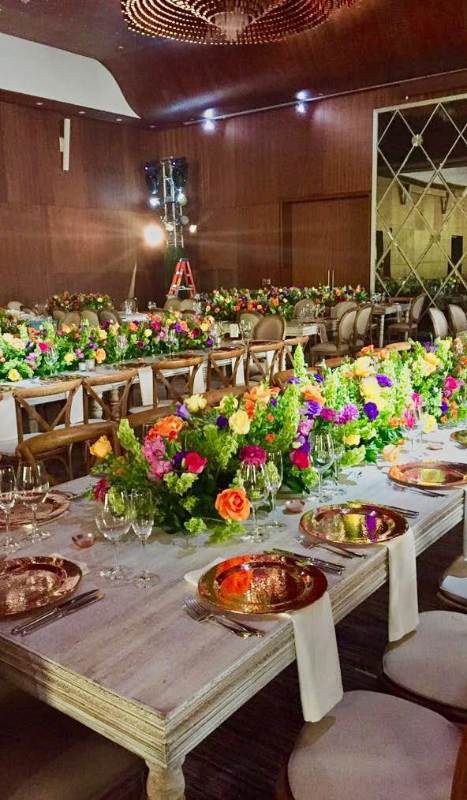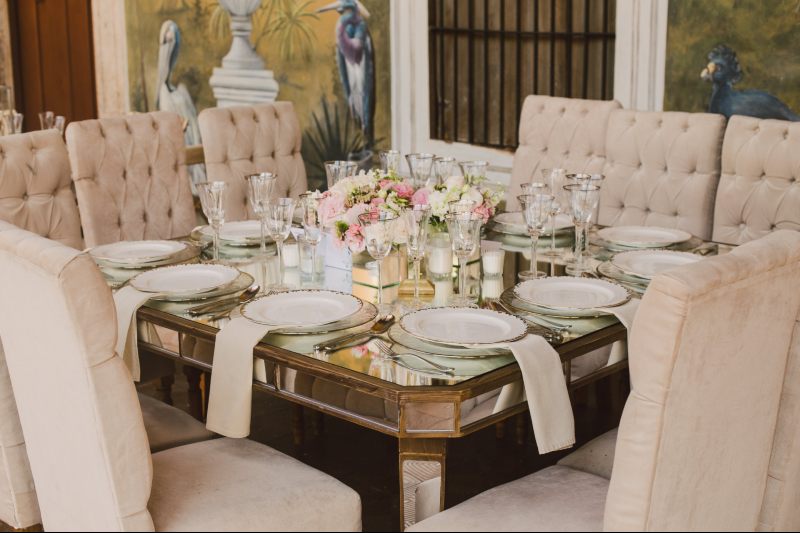 Choose two or three different chairs styles, opt for antique styles suitable for the beach, such as the "white thonet chair with petatillo", the "white wishbone chair", the "isabel turquoise chair" and the "sand Louis XV chair"; you can also choose chairs with the natural color of the wood, such as the "brown thonet chair with petatillo" and the "Cross back cruzeta".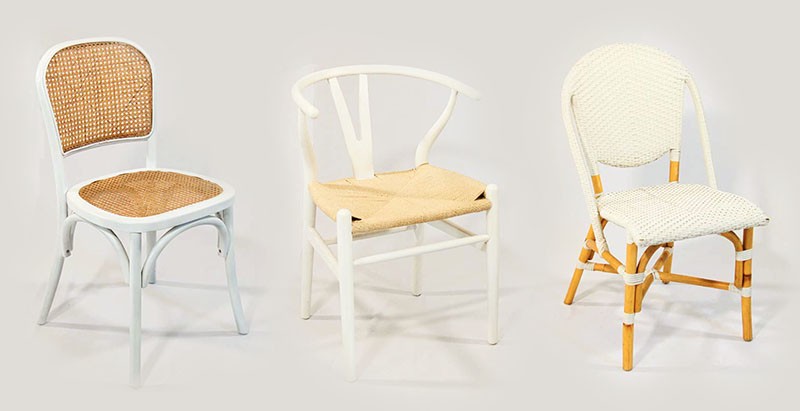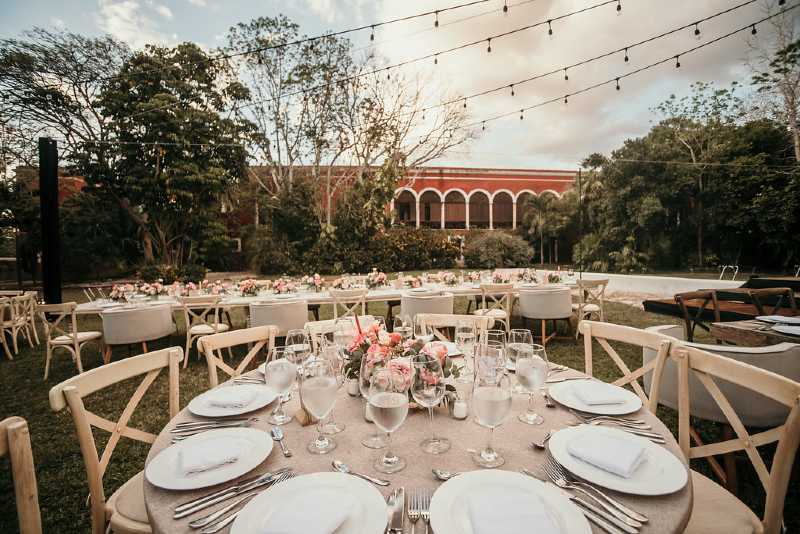 Vintage details on your tableware for a wedding in Cancun
To create a complete vintage style, it is necessary to take care of each element. For your tableware chooses those pieces that have a detailed design, such as a white set with texture; If you want to be different, we suggest you can choose one of our options, like "set gold glassy" or the "set royal blue".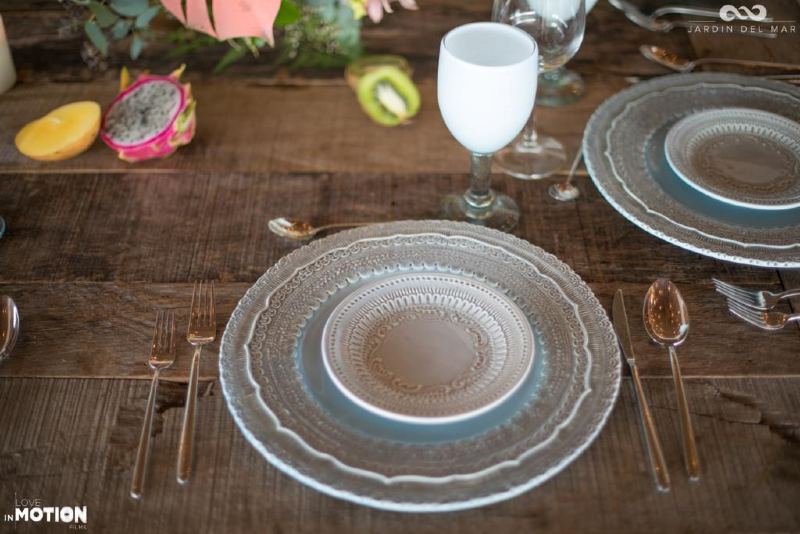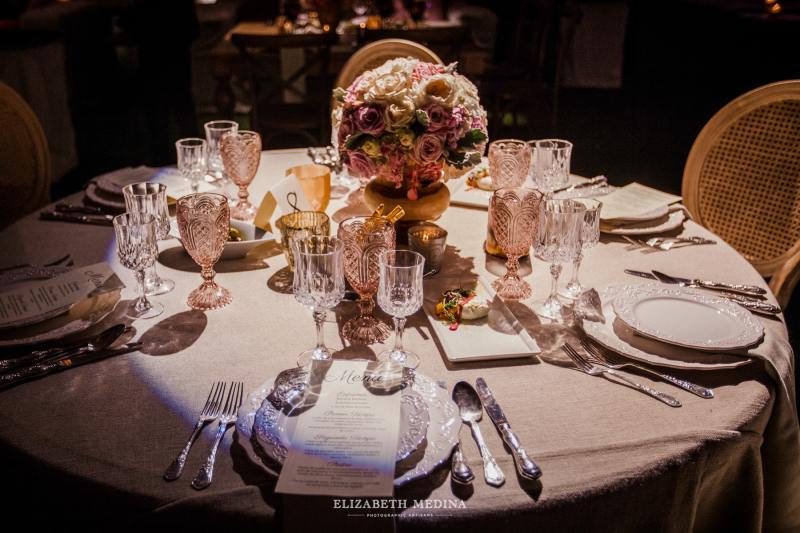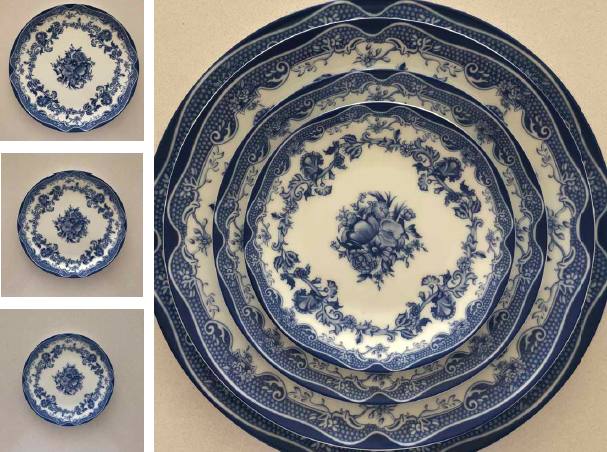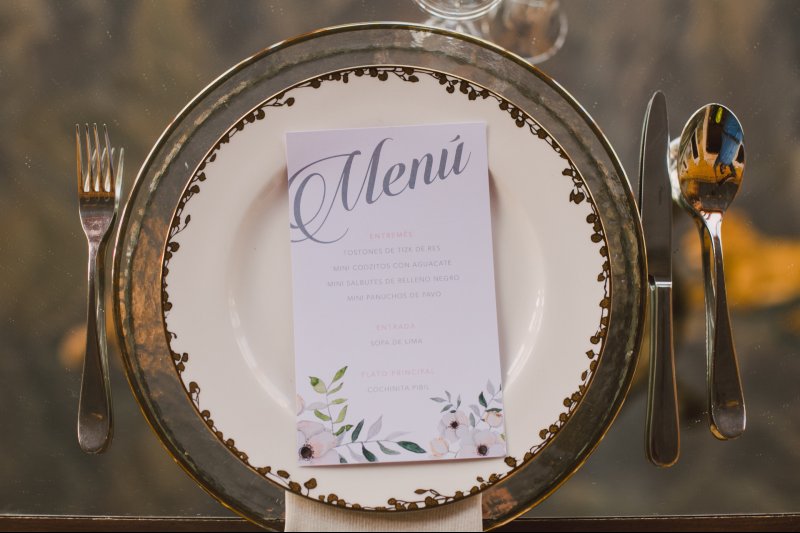 Frame your table by choosing a dazzling bass plate, choose one made of transparent glass. You can also choose something more rustic, but for the perfect style on the beach, you can choose the "base plate black fabric", the "raffia placemat" and the "placemat spiral fabric"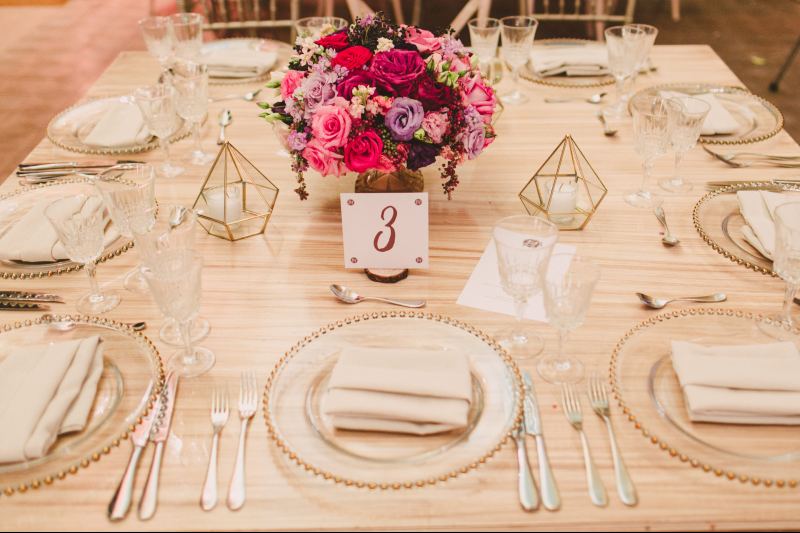 More details on your glassware for a vintage wedding in Cancun
Here are the best pieces for this vintage style! The ideal pieces are those that have textures and patterns. We recommend models such as the "carousel coup", the "RRP coup" or the "debutante coup", choose the types and color tone that you like the most, remember to choose light colors!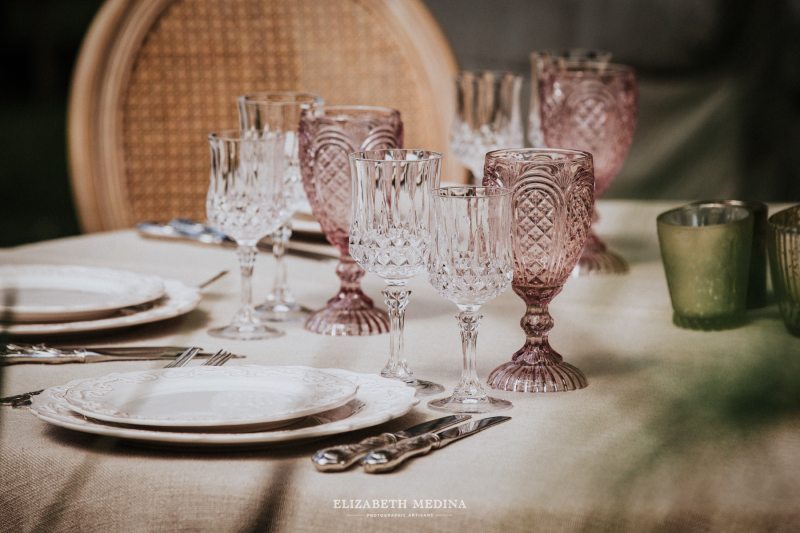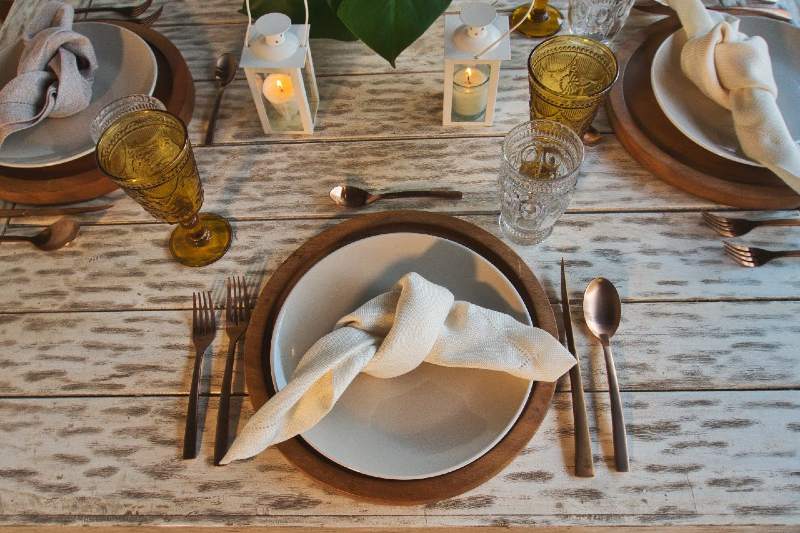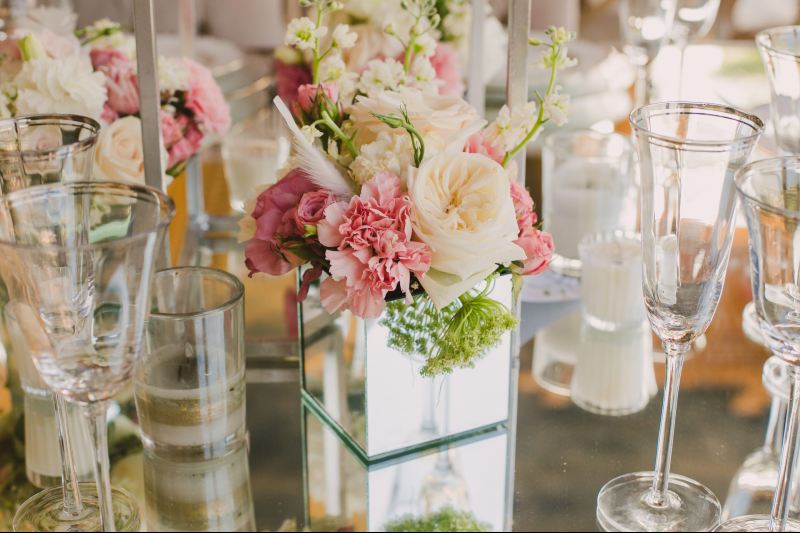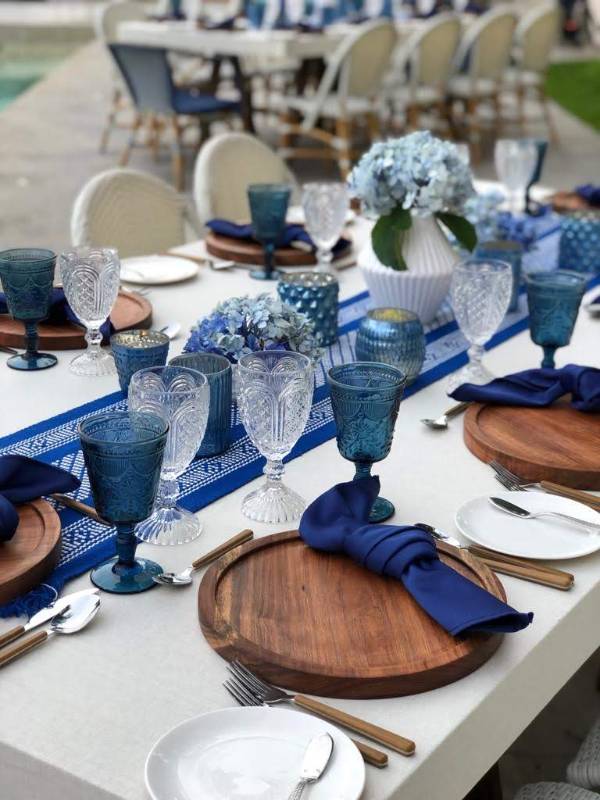 Don't forget that accessory that will be in the hands of all your guests, the cutlery! Use a set with a unique design, such as the "Royal set" or if you prefer something simpler, you can balance the elements with the "solid gold set".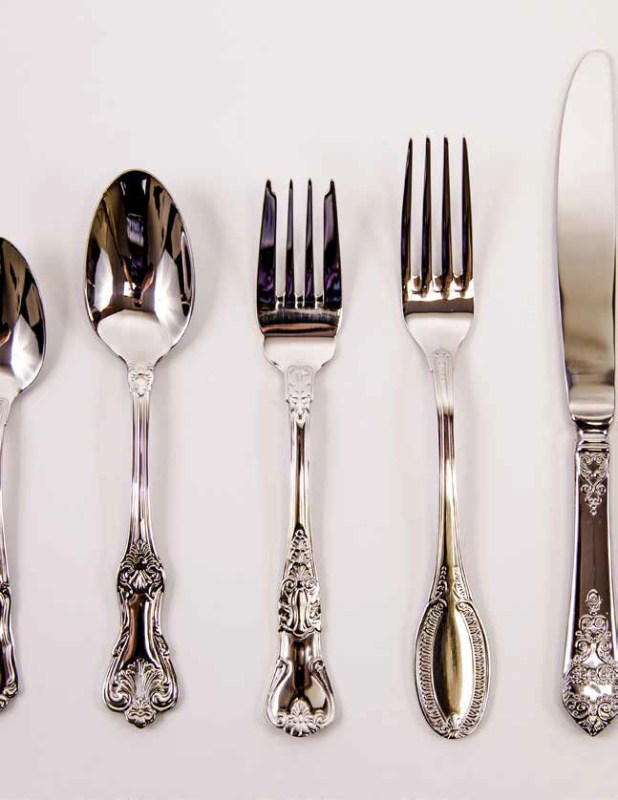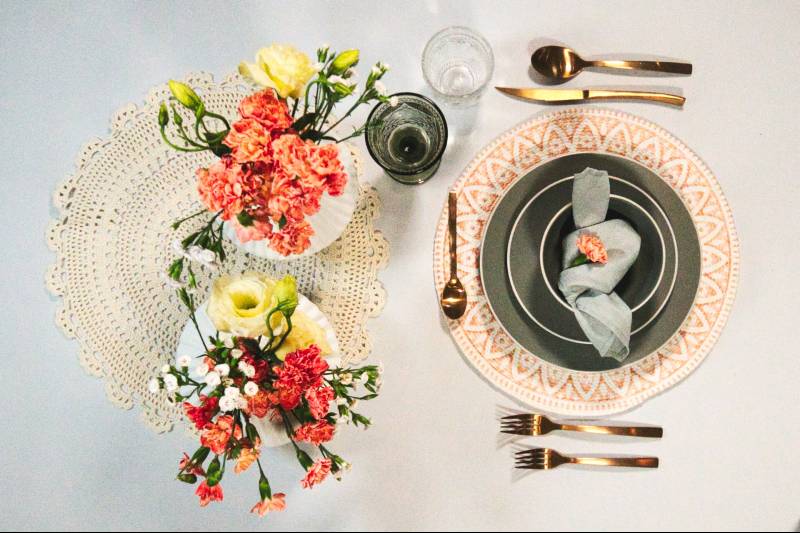 The iconic centerpiece for a vintage wedding in Cancun
Antique chandeliers and vases will be your best choice. The centerpiece for this style of tables should stand out more than the other elements; the candlesticks can be with detailed designs, choose the "vintage wooden candlesticks"; complement your centerpiece with low vases with pastel flowers or tropical fruits, the more details you have, the more beautiful your table will be.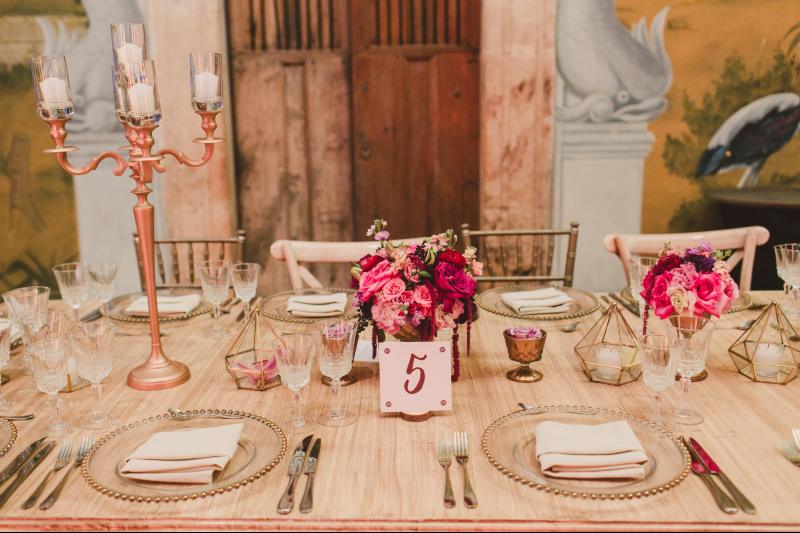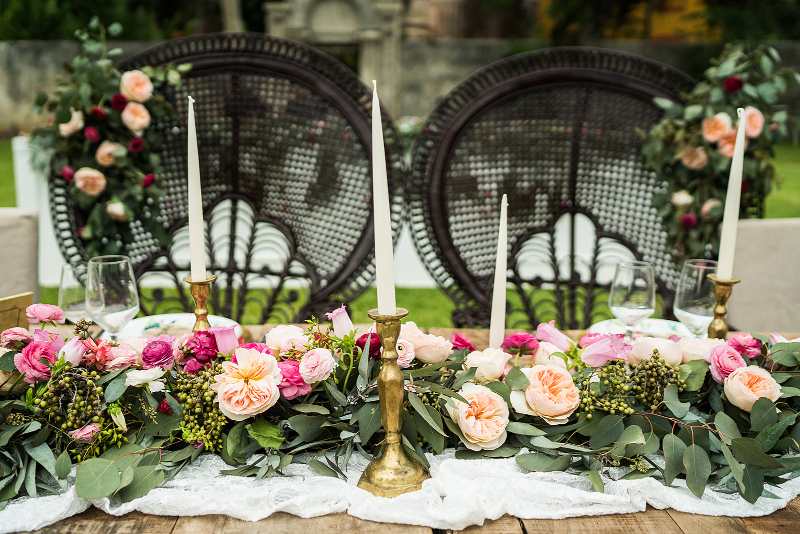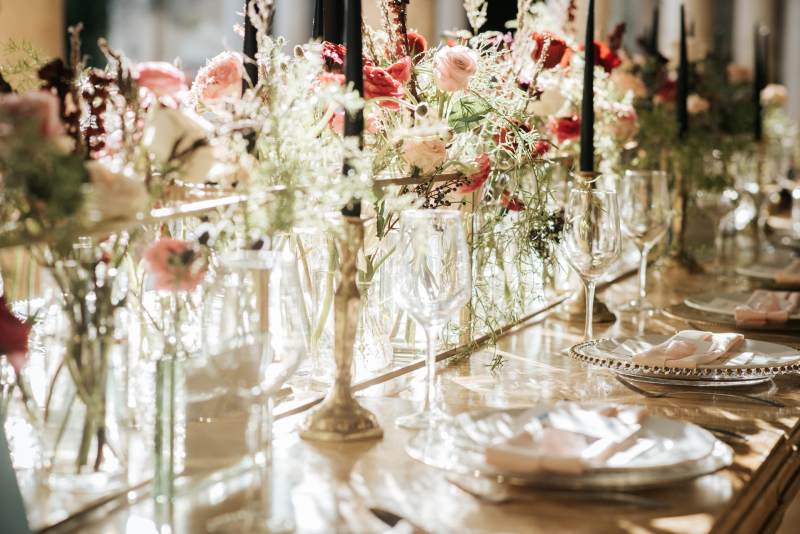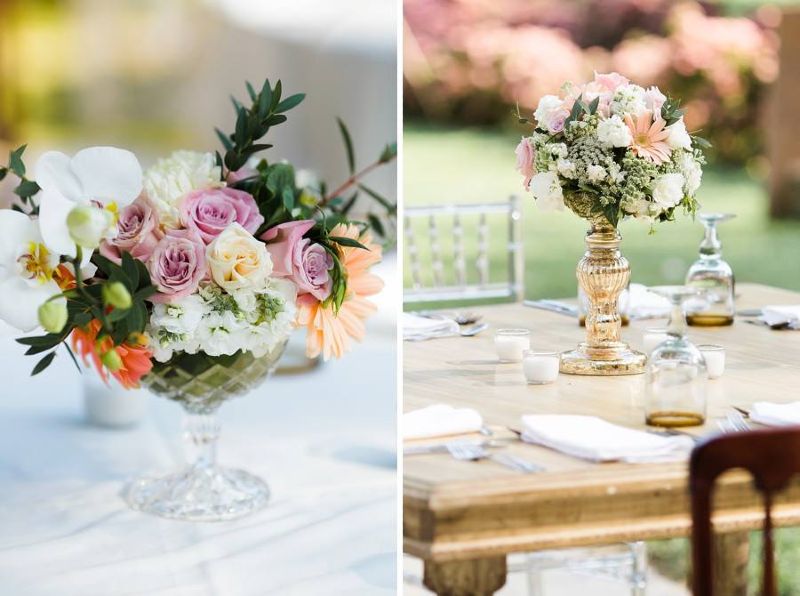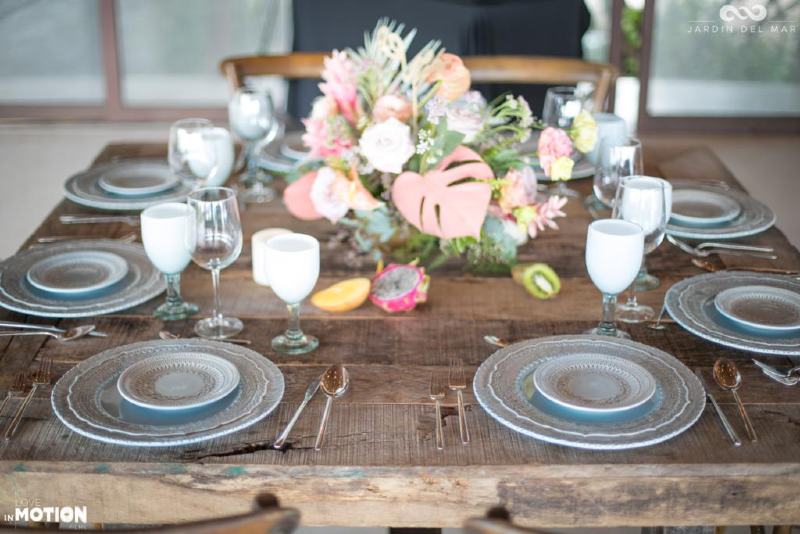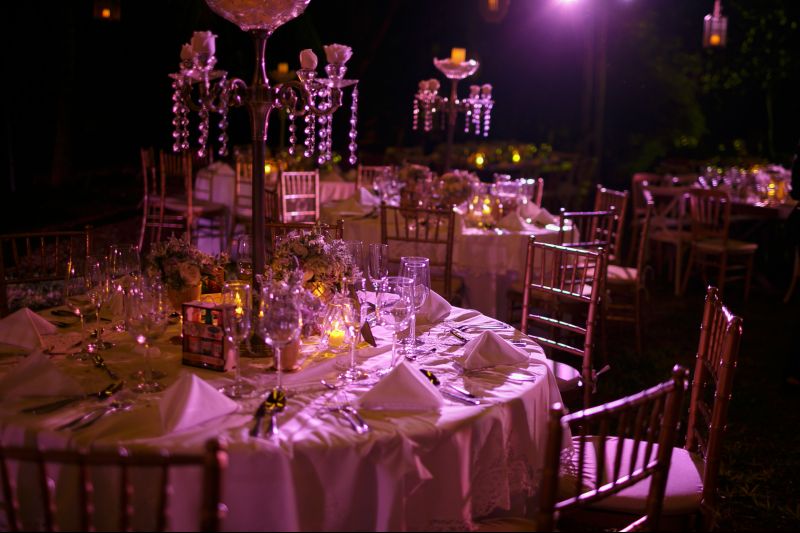 Beautiful and sweety vintage wedding
Don't forget the foliage; it will be your best ally! Place big vases with beautiful and unique flowers. Do not use bright and brilliant colors, we suggest using white, red and pink roses, which will be the perfect detail for your decoration.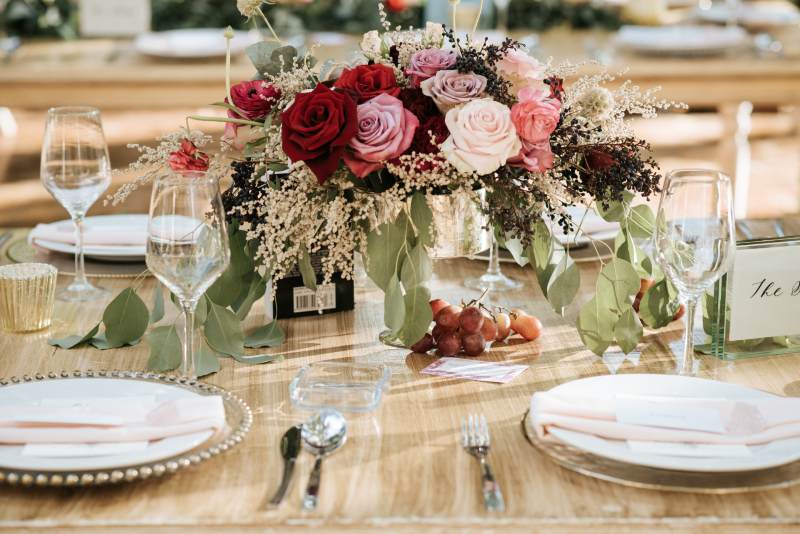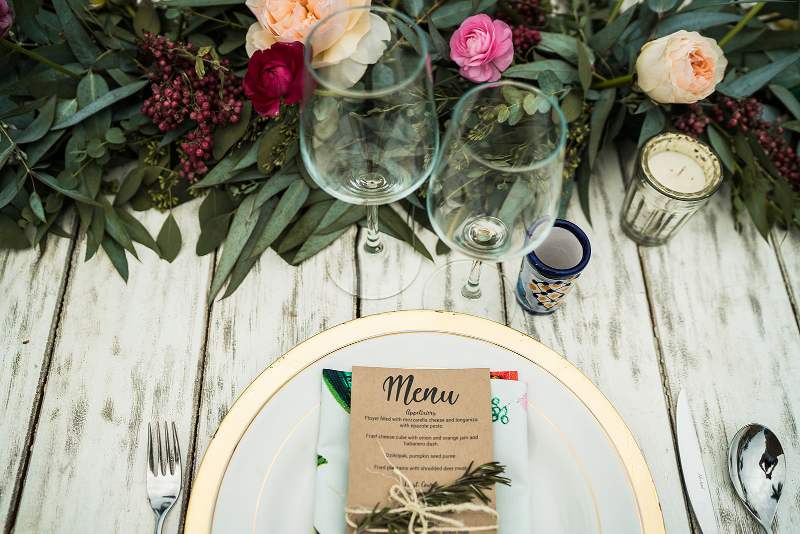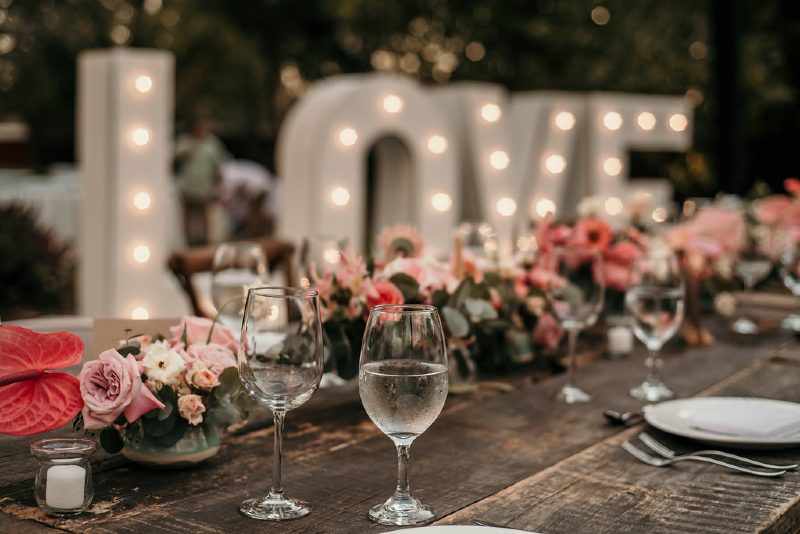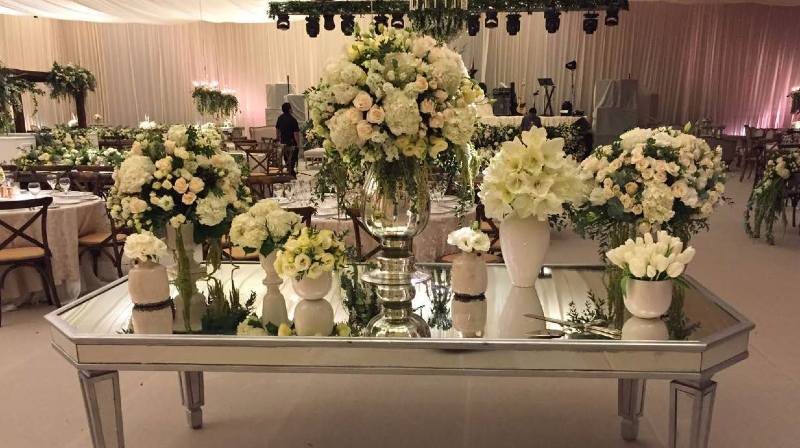 If it's to your liking, you can choose a wardrobe, dresser or desk with an antique look and use it as a candy table. The candles will be a perfect complement to your vintage atmosphere, place them in the tables and corridors. Light up your reception, choose to hang candle holders and place them in trees or a tent, warm light bulbs are ideal for this style, create an intimate and warm atmosphere, you will love it!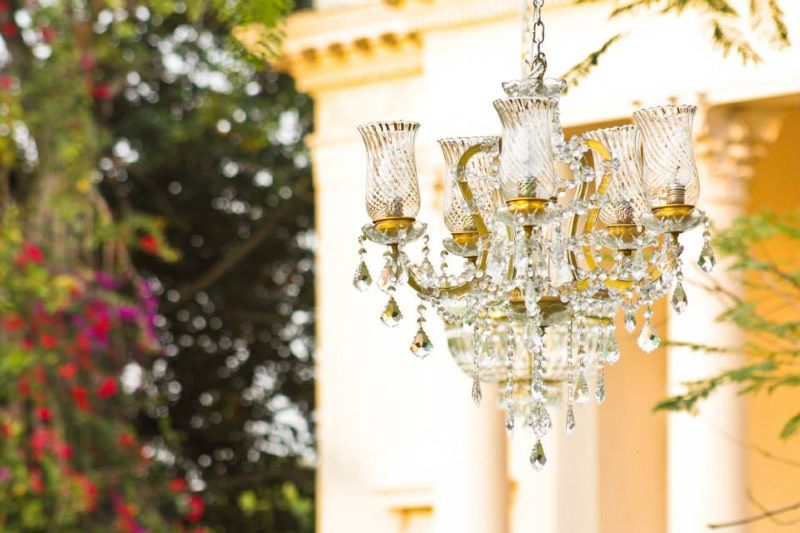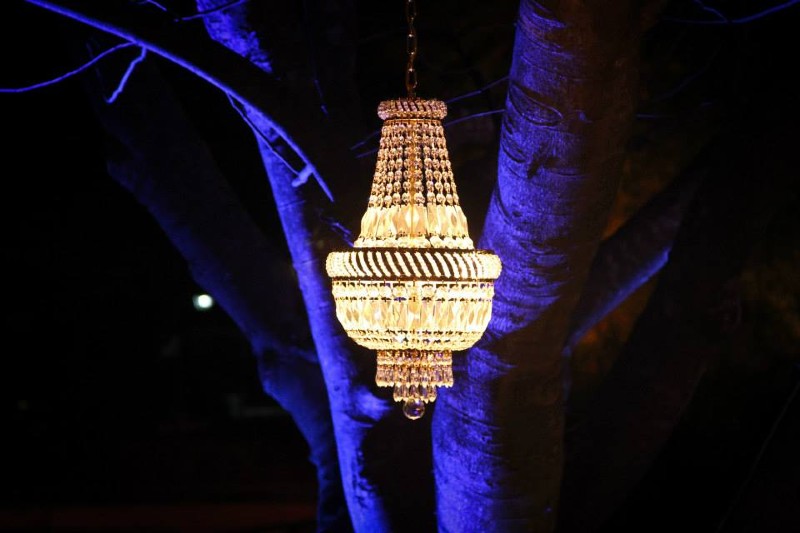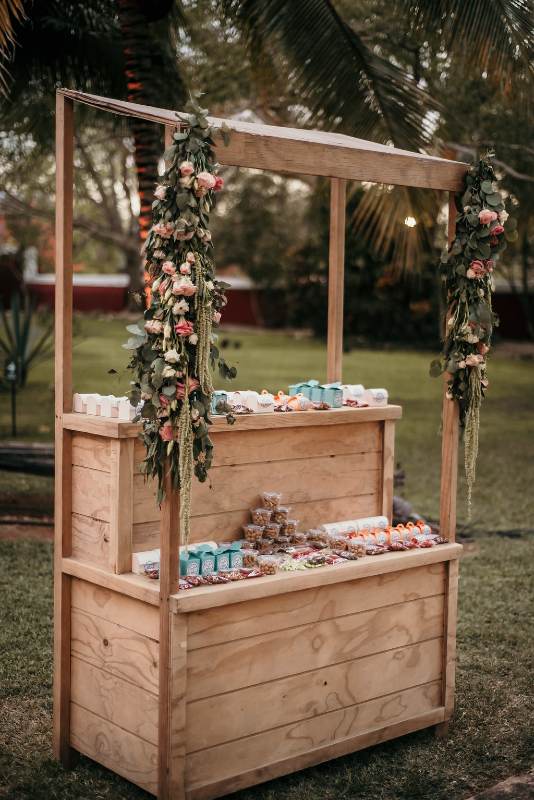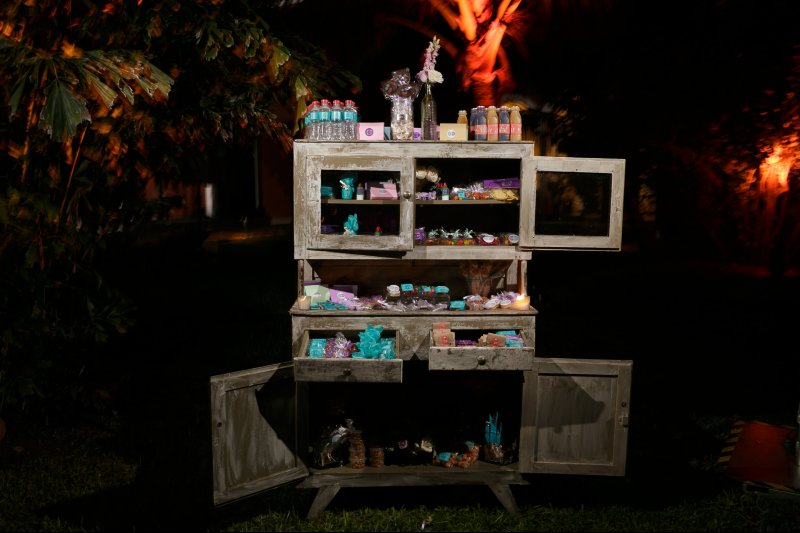 The vintage style on the beach can be a challenge but with the right combination of elements, you can make it happen, remember to choose a palette of pastel colors. Select pieces that are very detailed and some that look old, seek to create warmth in the environment. Don't forget the fresh elements to combine with the beach! If you need help to create this style, do not hesitate to ask your friends or a professional. You will see that the result will be unique and wonderful!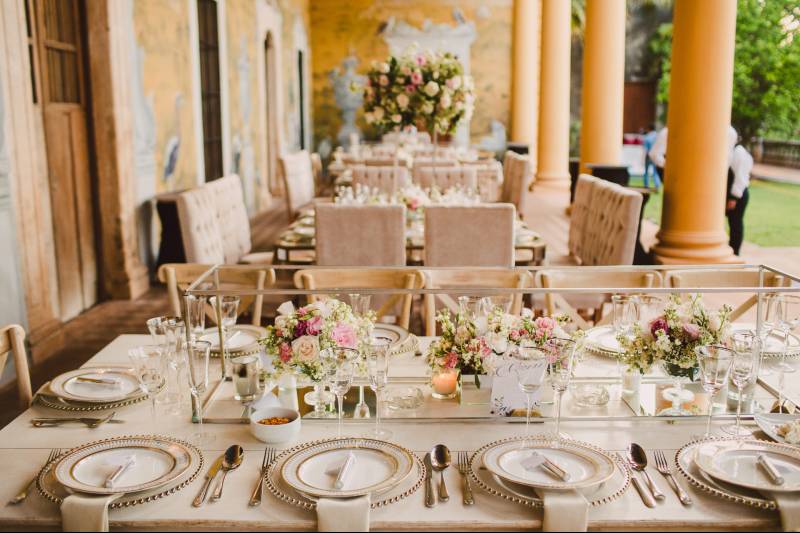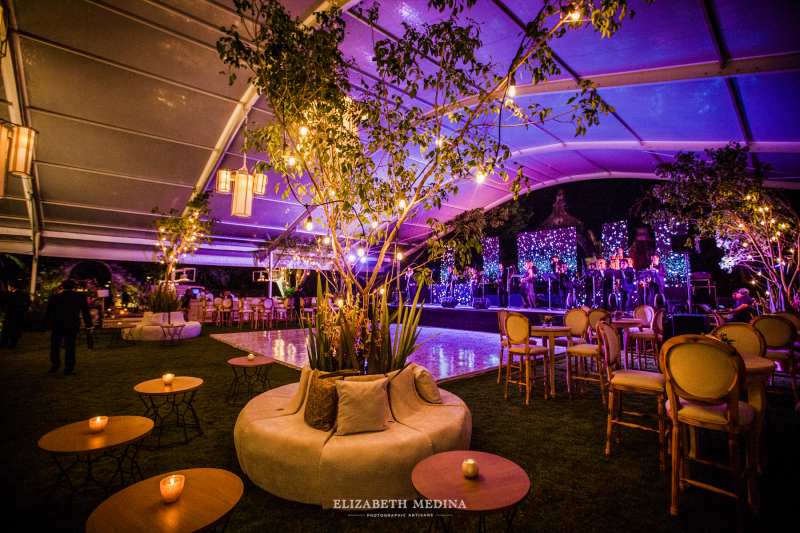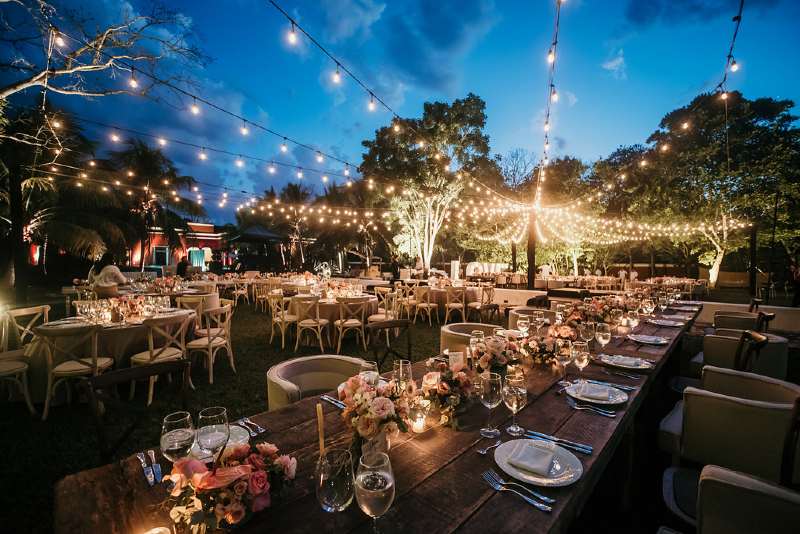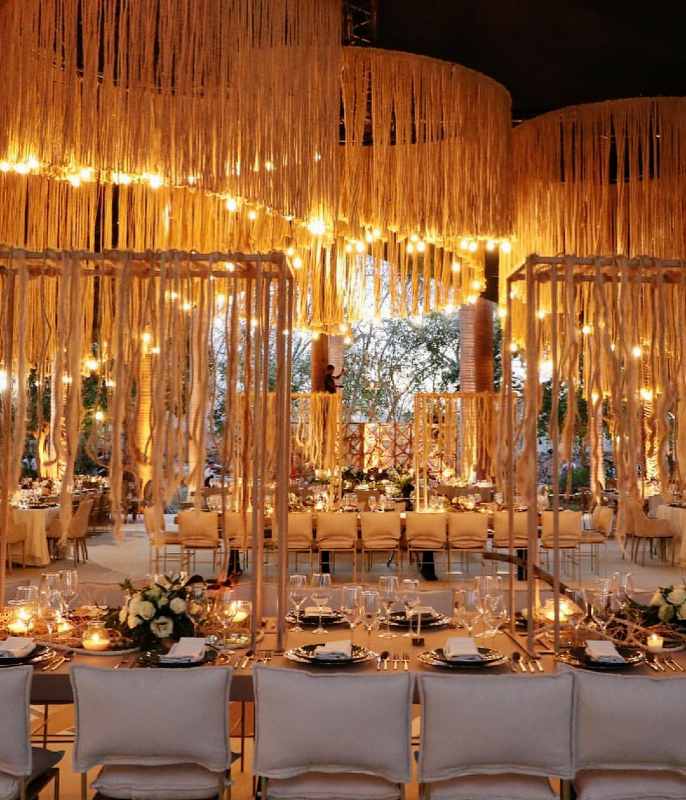 Photographic Credits: @minimal4.0.
Do you need any advice? Just click this button and a Minimal 4.0
specialist
will contact you shortly!