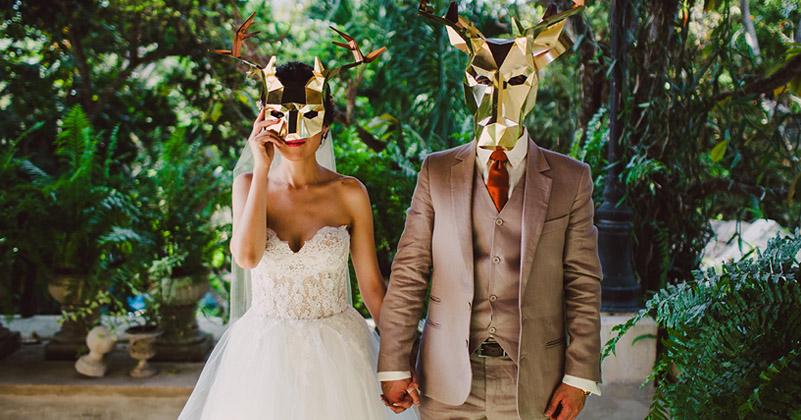 Real Weddings in Yucatan: You'll love them! 💍
Yucatan is characterized by being the preferred destination for couples who decide to celebrate their marriage in our beautiful state. It also offers you emblematic locations to get married, as well as beautiful beaches to spend your honeymoon or even the most popular places to have a pre-wedding session. We are sure you will live unforgettable experiences! So here are a few examples of the couples who allowed us to witness their spectacular weddings.
The best place for a destination wedding
One of the new trends that have been gaining hold in recent years is that couples are choosing places outside of their home to get married. Being a place full of culture, Yucatan is one of the favorites to hold destination weddings. 
Michelle & Angel are a couple who decided to get married at Hacienda Tamchen. She's from Hong Kong and Angel is from Mexico, so their wedding was a mix of cultures. They couldn't miss the traditional tea ceremony, it was a wonderful moment because the guests appreciated the culture of a faraway place. To give it a Yucatecan touch, they also celebrated their marriage through a traditional Mayan ceremony. There is no doubt that all the guests enjoyed this bicultural wedding to the fullest.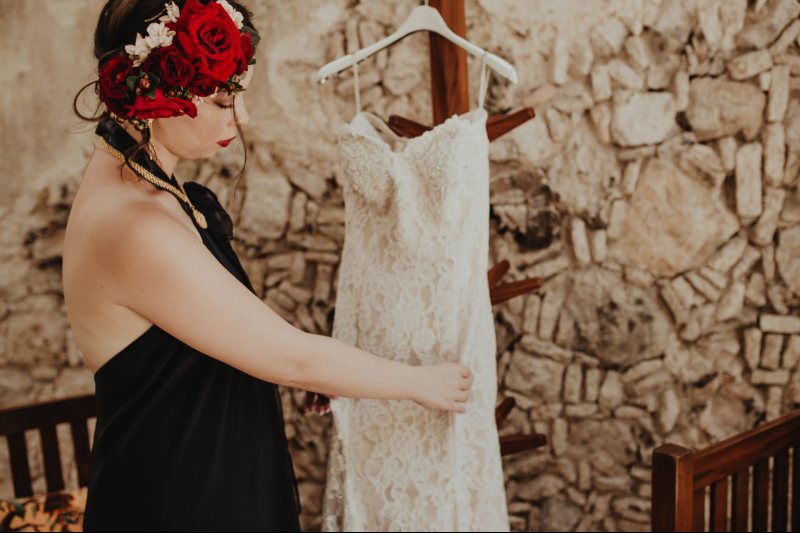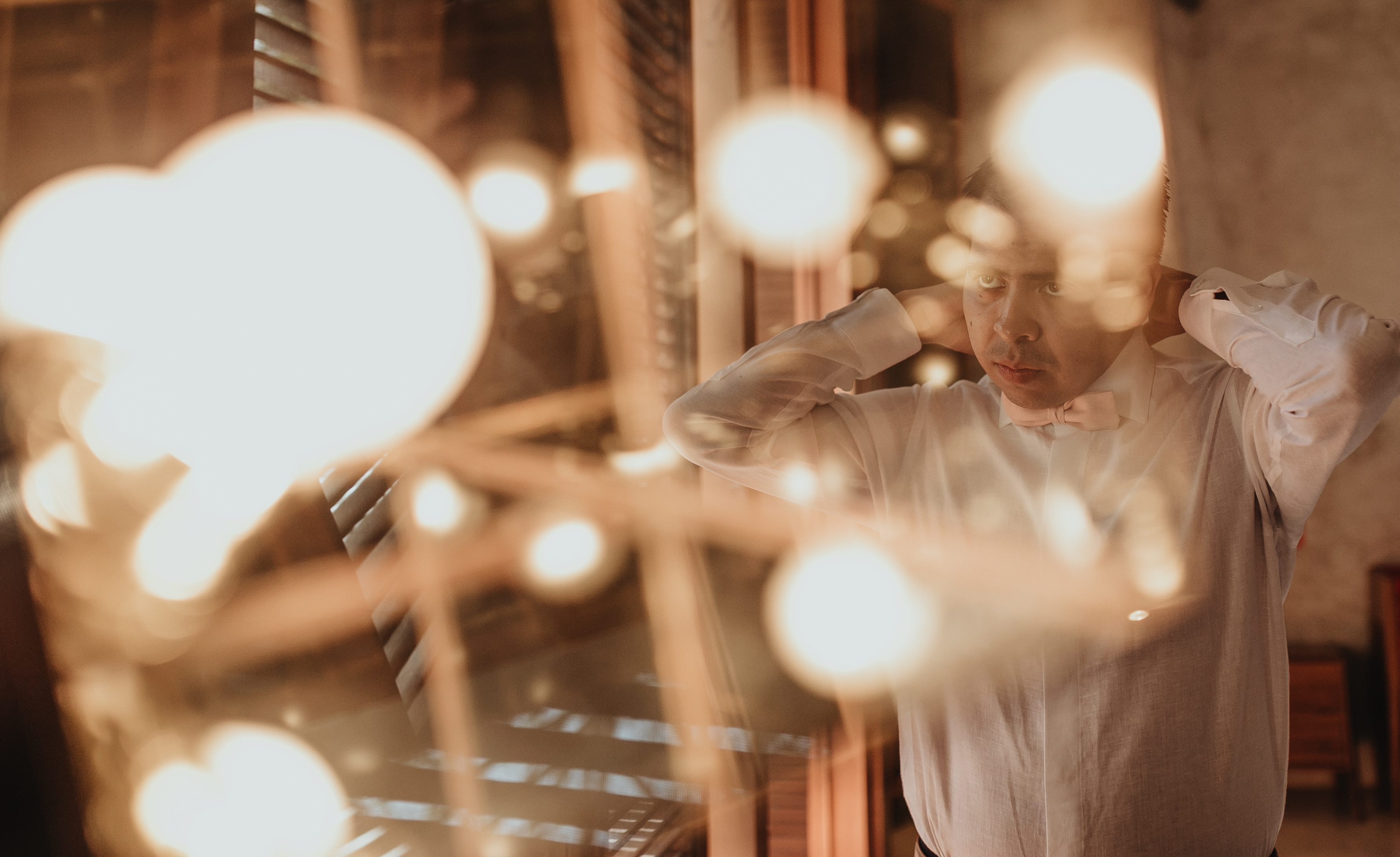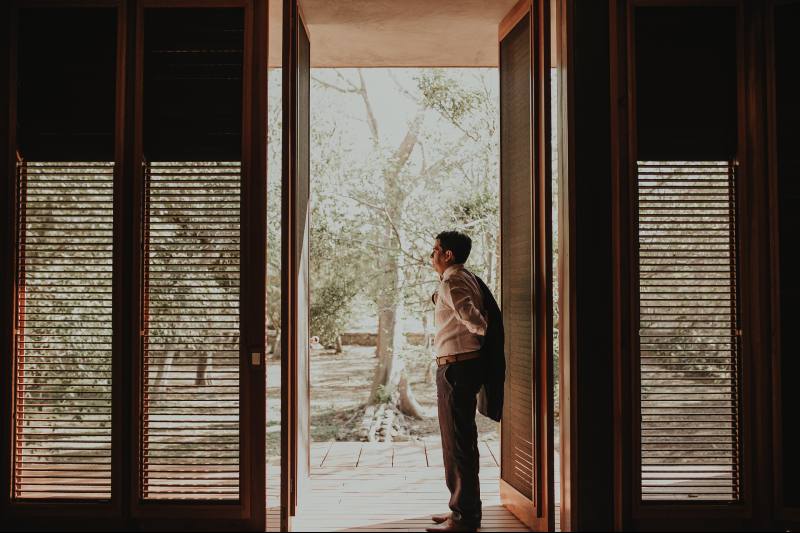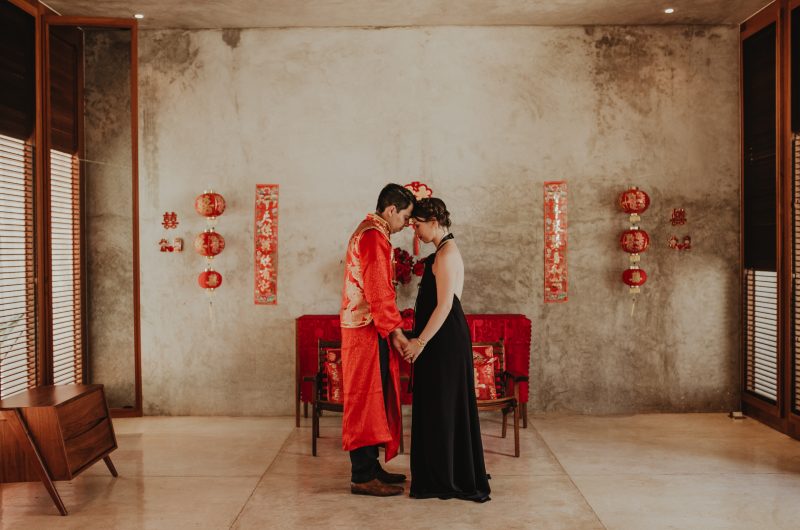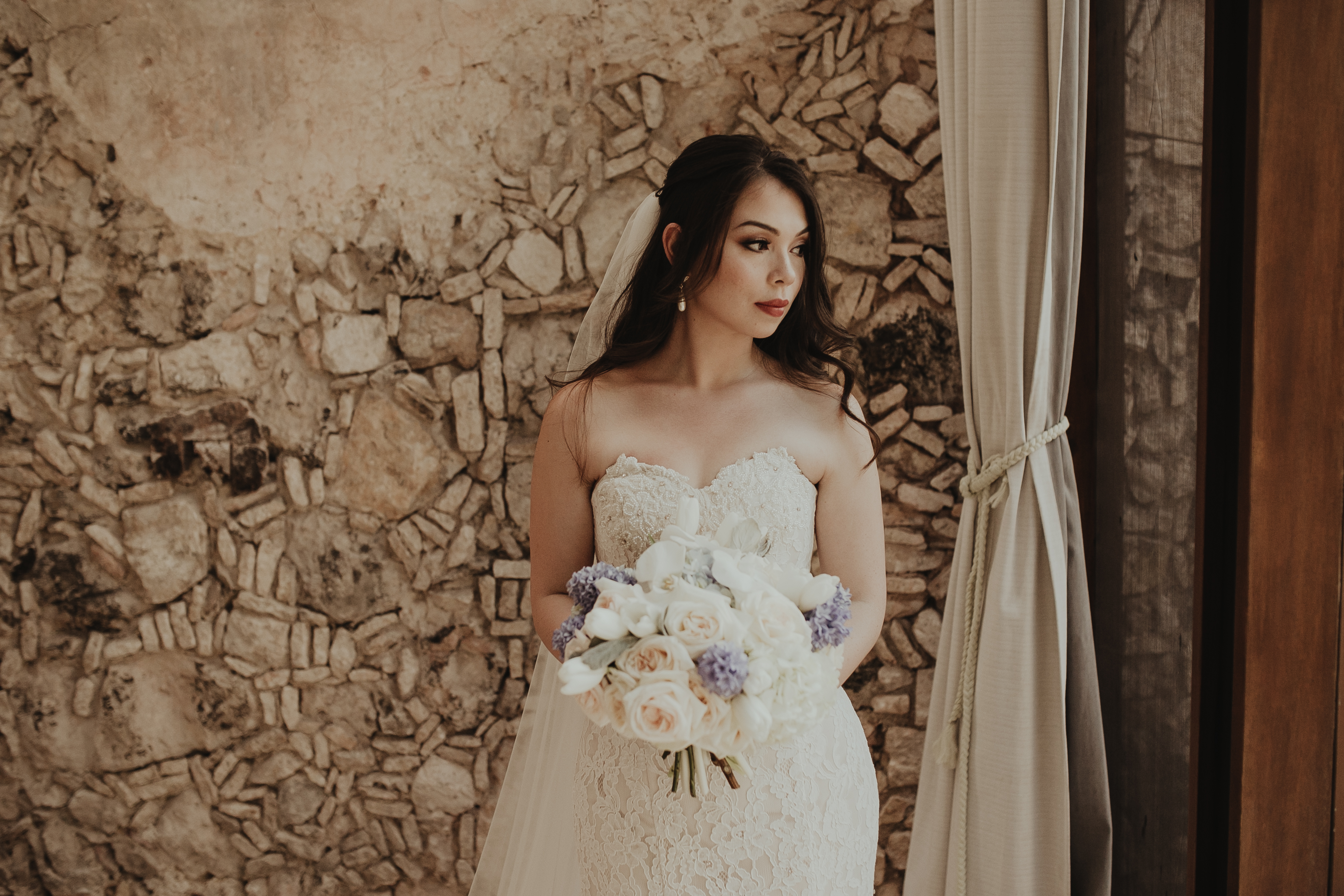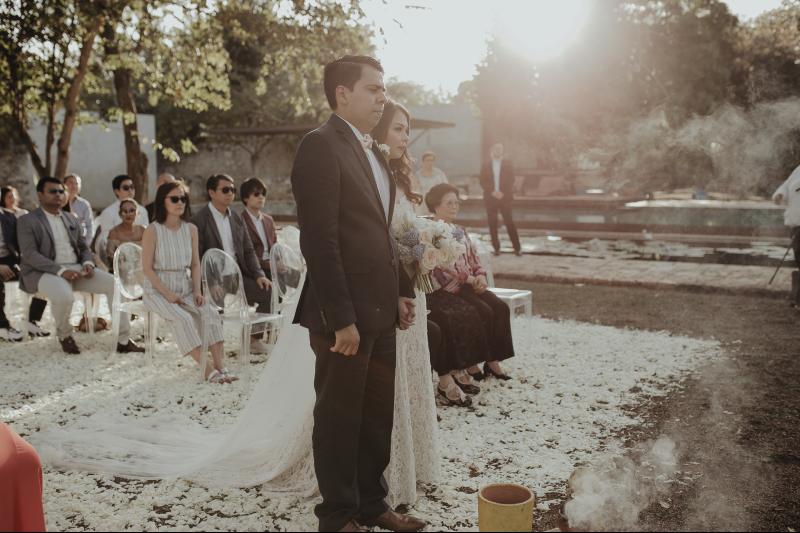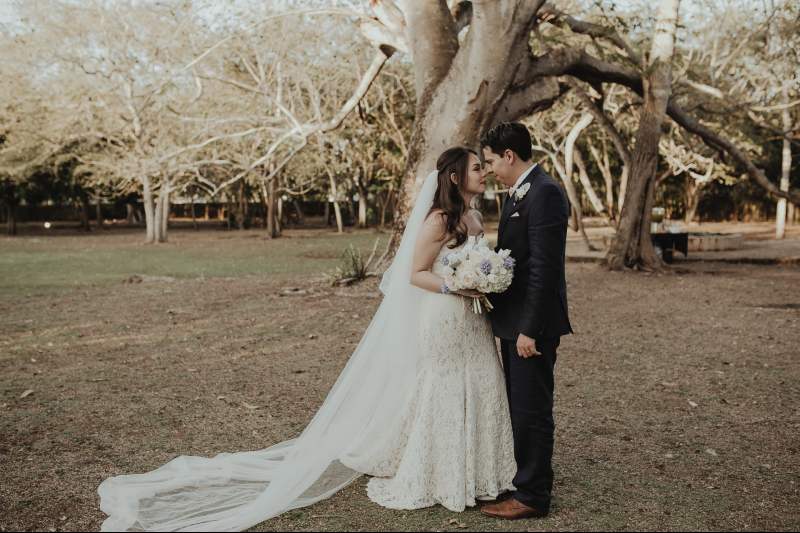 Every dress Michelle wore allowed us to appreciate her culture, although Angel also added a Mexican touch to the wedding, playing games with his friends. The flowers, the details, the colors, and every element present made this celebration a unique wedding. 
Getting Ready at Hacienda Sac Chich
We are always with you every step of the way, which is why from the moment you arrive at the wedding site, we accompany you to ensure that you feel comfortable and confident. That's why, in one of the most beautiful weddings we've ever done, Isabell & Jeff's wedding, we accompany them from the start of their getting ready.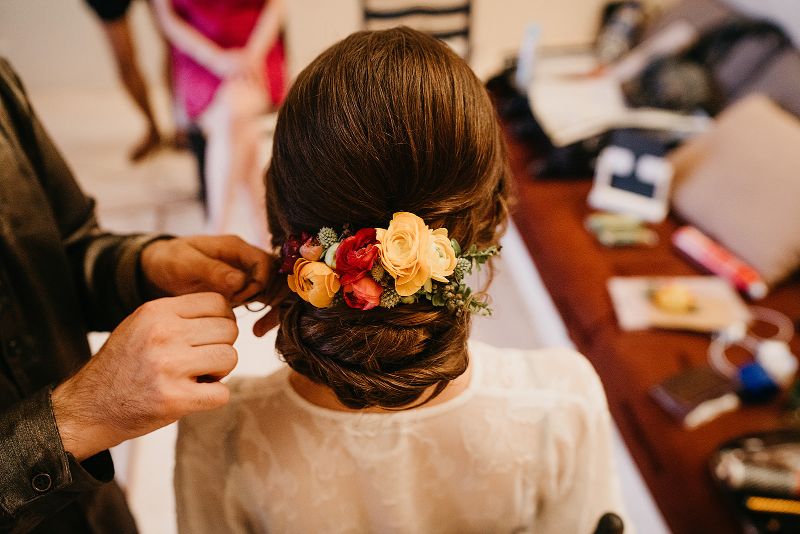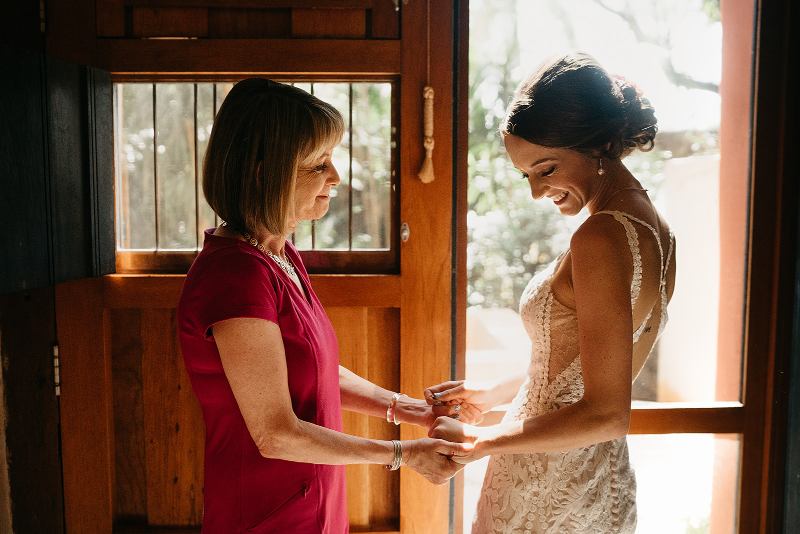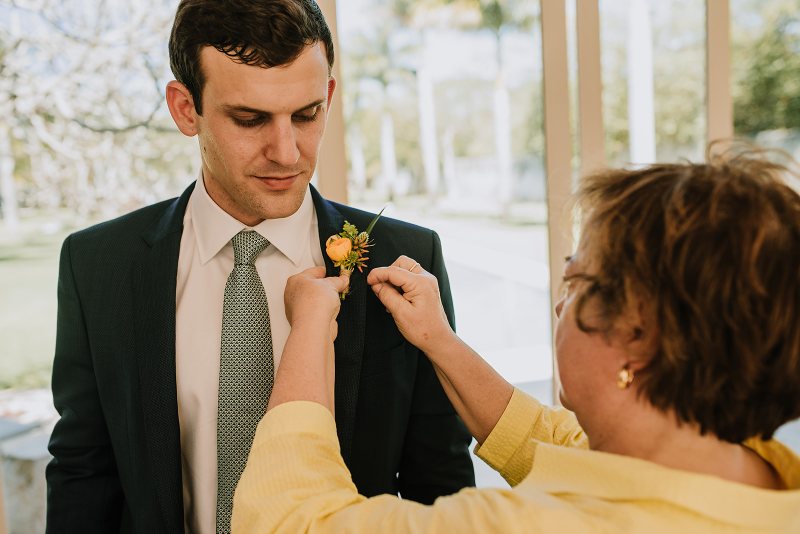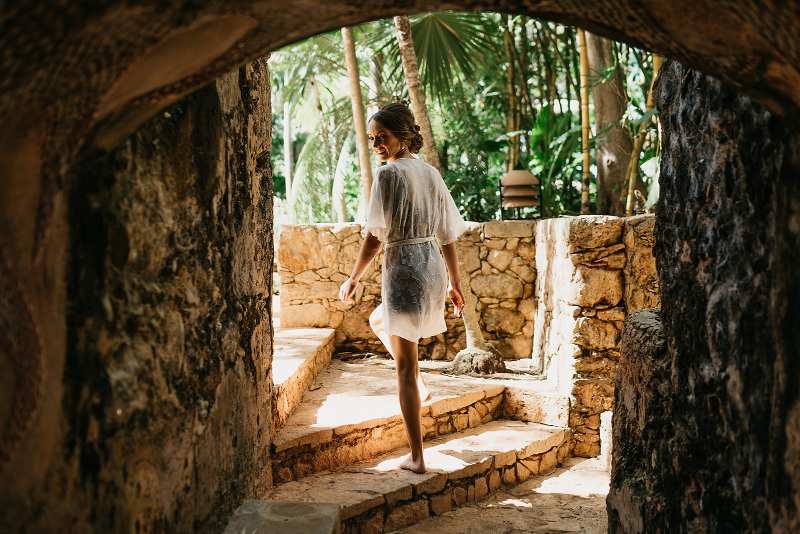 Isabell spent some very nice moments with her bridesmaids and they took some funny pictures at the swimming pool of the Hacienda. Isabel's makeup was simple but elegant, she opted for nude shades for her eyes and a warm brown for her lips. She looked radiant! 
Jeff definitely had a lot of fun with his friends before the wedding ceremony. Jeff celebrated with his friends with mezcal and to add a fun touch to his and his friends' looks, they all chose to wear socks that simulated a Mexican sarape. It was a pleasure for us to witness this love-filled wedding. 
Beach ceremony, a beautiful place
One of the dreams that many couples have in common is to marry in holy matrimony. But whatever ceremony you have, the most important thing is to celebrate love. We make your wishes come true and we organize everything so that you have a memorable wedding! It doesn't matter if you choose a Hacienda, a cenote or a beach.
Rayo & Alex came to Yucatan looking for a unique place to get married, so they chose the beautiful beach of Celestun to have their civil ceremony. Relive that moment with us and know all the details…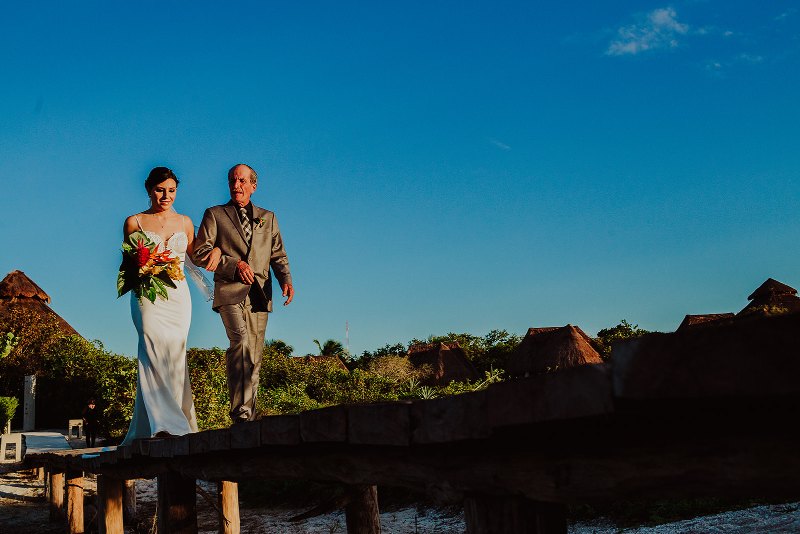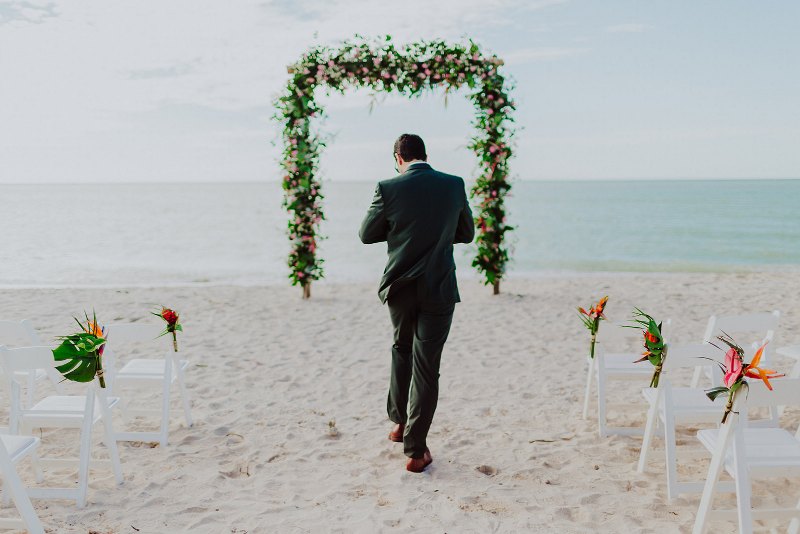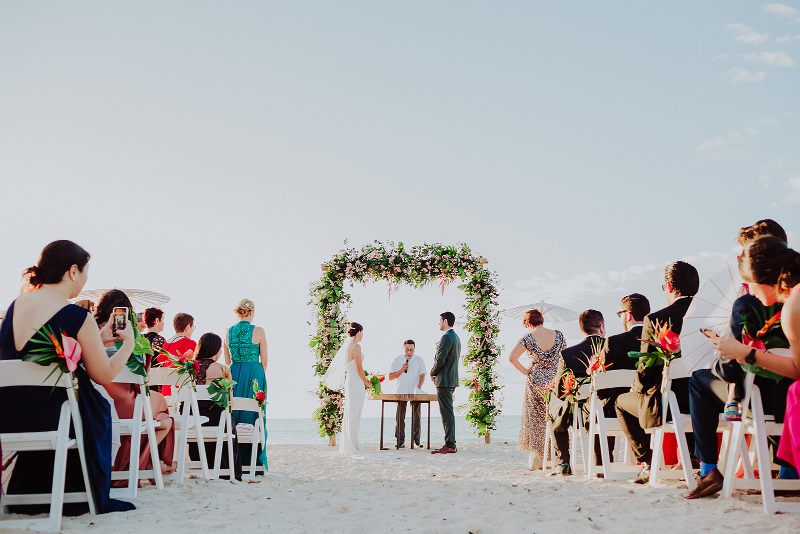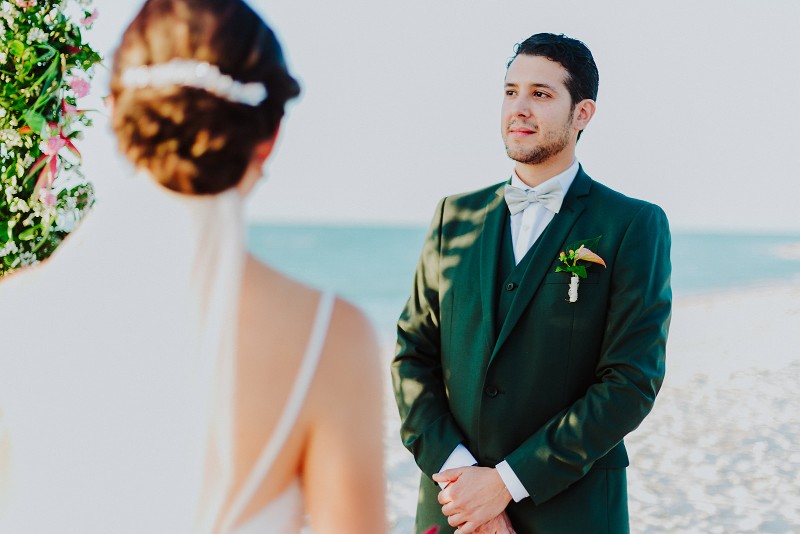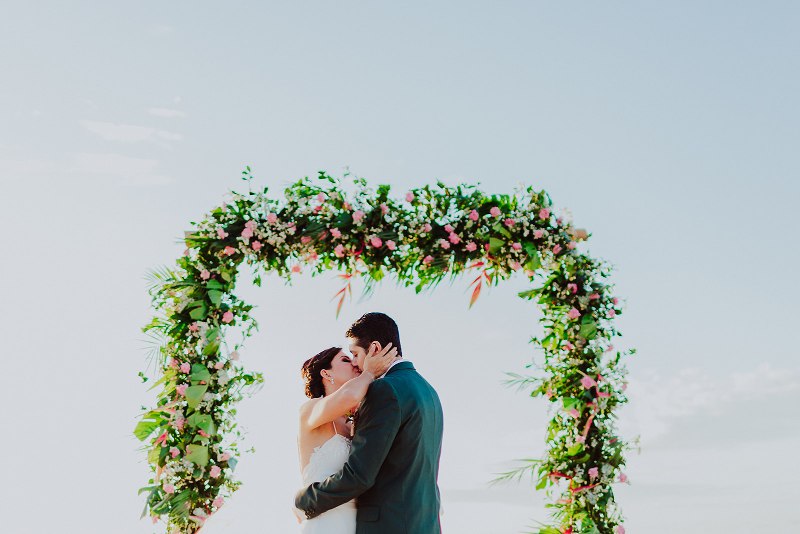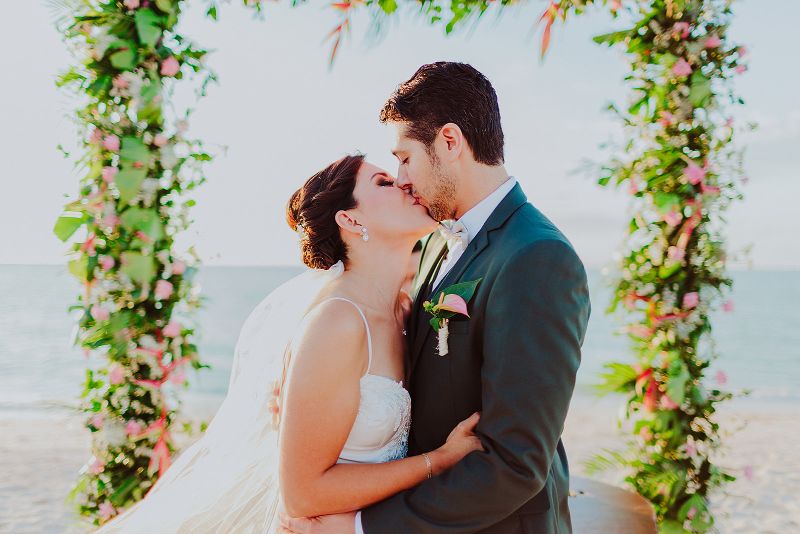 The weather was perfect! The wedding was unforgettable, it was a warm and fun ceremony. Alex patiently waited to see Rayo walk down the aisle holding his father's arm. The guests showed expressions of emotion and joy. A different and amusing celebration of the newlyweds was accompanied by colorful smoke, everyone enjoyed that moment! We loved celebrating with the newlyweds that special day.
Unique details for a wonderful wedding
One of the most important points when planning your wedding day is choosing the details that will give personality to the whole event. We help you to choose the style that you like best and that, of course, goes according to your personality. We can also advise you on the choice of colors, flowers, furniture, and other elements to make your wedding spectacular.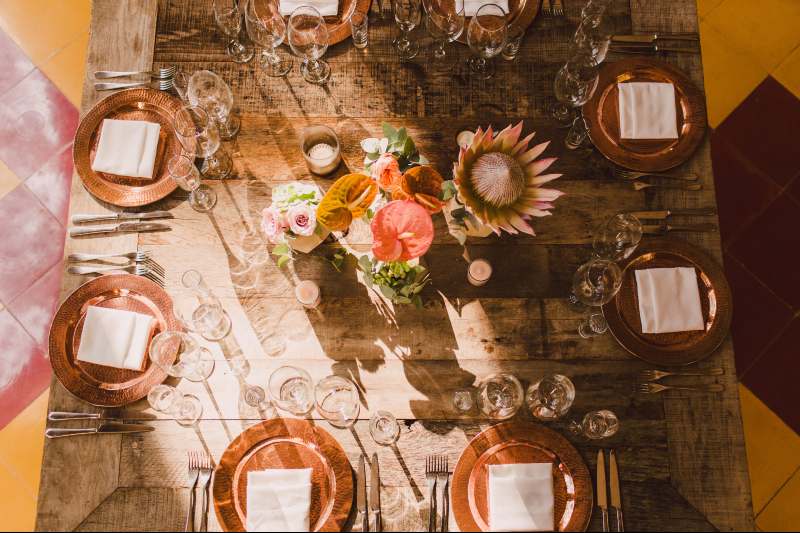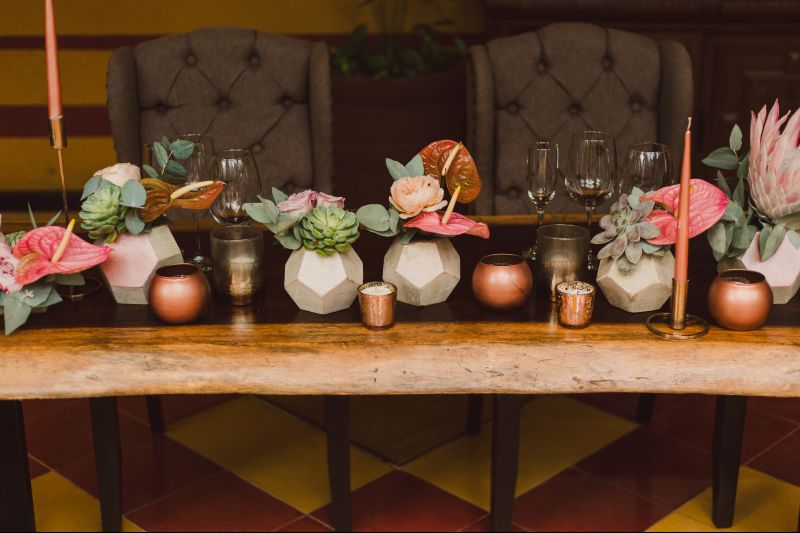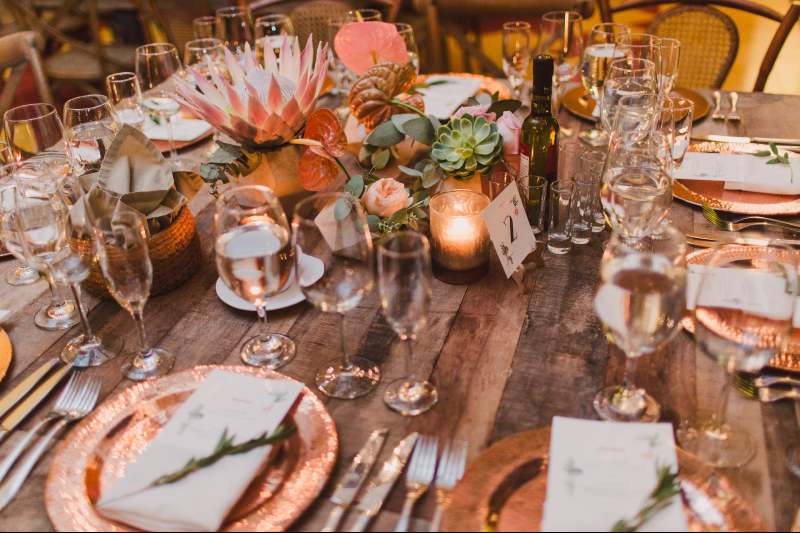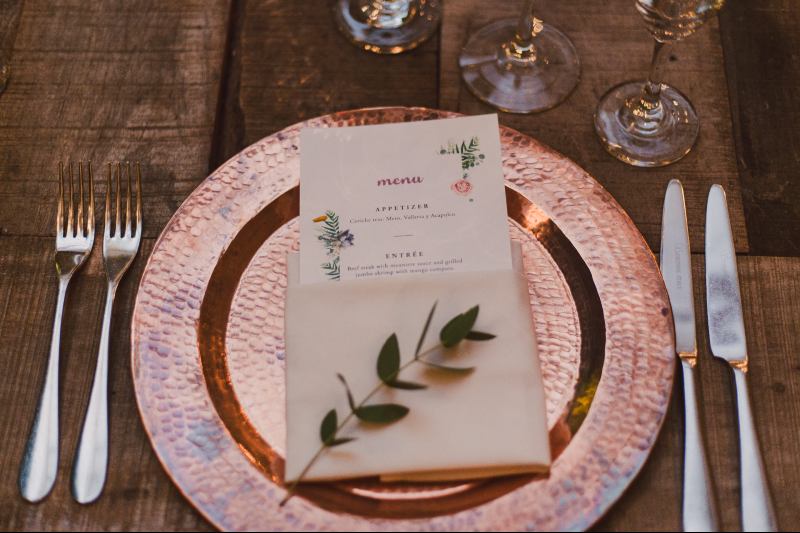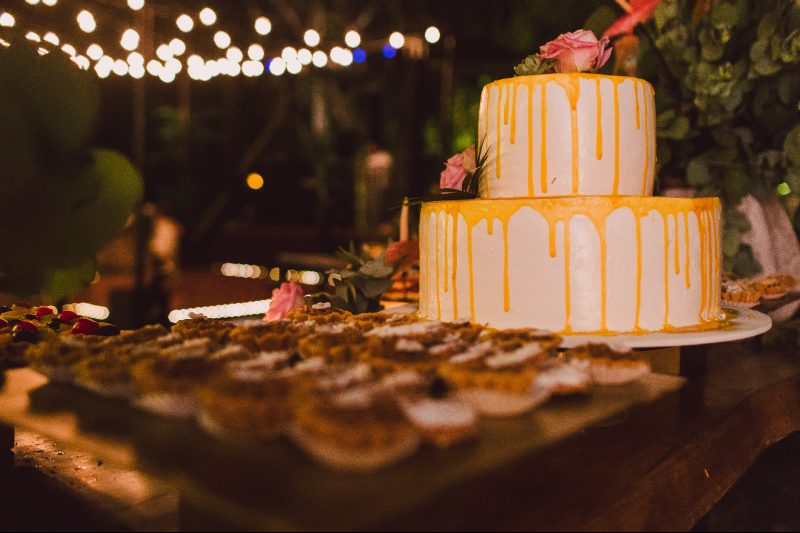 One of the weddings we loved to plan was the Mariya & Diego wedding. Their wedding was wood style, the colors olive and pink gave it a touch of naturalness, simplicity, and elegance. They included beautiful succulents and colors in orange tones, which gave the banquet a touch of elegance and romanticism. The Mexican details couldn't be missed, so to give it that touch of color, the newlyweds gave their guests tequila so they could taste the Mexican flavor.
Every detail was carefully thought out, from the gold-colored table services, the wooden chairs, golden candles, geometrically centerpieces, and led lights that illuminate the night. 
We will always carry Mariya & Diego in our hearts, thank you for allowing us to be part of your wedding, we love you. Like them, if you want your wedding to be great, don't hesitate to contact us, we assure you that your wedding will be like a fairy tale.
Photo credits:  @fabriziosimoneen @kapephotography guscortesfoto @anielafotografia
Do you want to know more about TIPS for your wedding in Yucatan? We are YUCATANLOVE, Wedding Planners in Mérida, ask us.