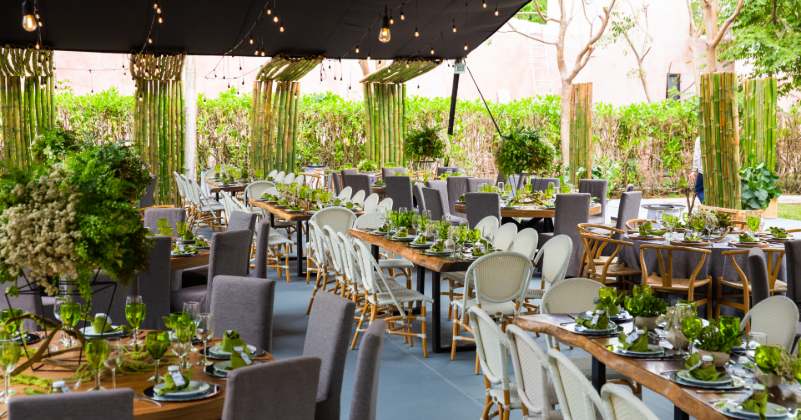 Tables & chairs rentals, decorative elements and more to make your wedding in Cancun unique.
Getting married in the Mayan paradise is the dream of many lovers and Cancun is the perfect destination to make it come true. The turquoise sea, white sand, culture, and gastronomy are some of the best attributes of the Mexican Caribbean. To make your wedding have the right atmosphere and your style is not an easy task, that's why we are going to tell you what the TOP 10 decorative elements, tables and chairs rentals to make your wedding in Cancun unforgettable. 
Are you looking for tables and chairs rentals for weddings in Cancun?
1. Vintage rentals: the new thing!
To achieve a vintage style you have to consider the color white as a base and combine it with pastel colors. Add collectibles such as old suitcases, retro cameras, typewriters and others similar.
Woven folders, flowers in light shades and classic crockery are a must for table decoration. When it comes to furniture, choose wood materials, with a worn touch and bronze details.
If you want your wedding to be in a closed environment but with a view of the sea, consider renting a tent and dance floor, complement the style with the rental of Chiavari chairs.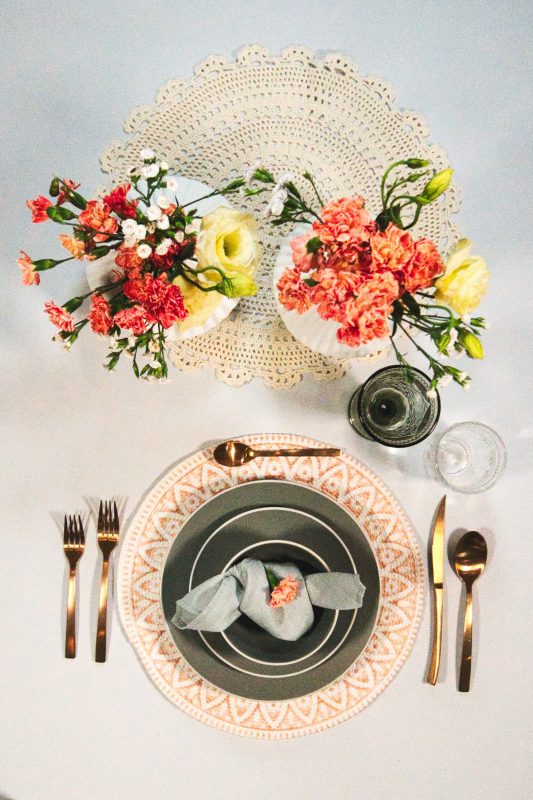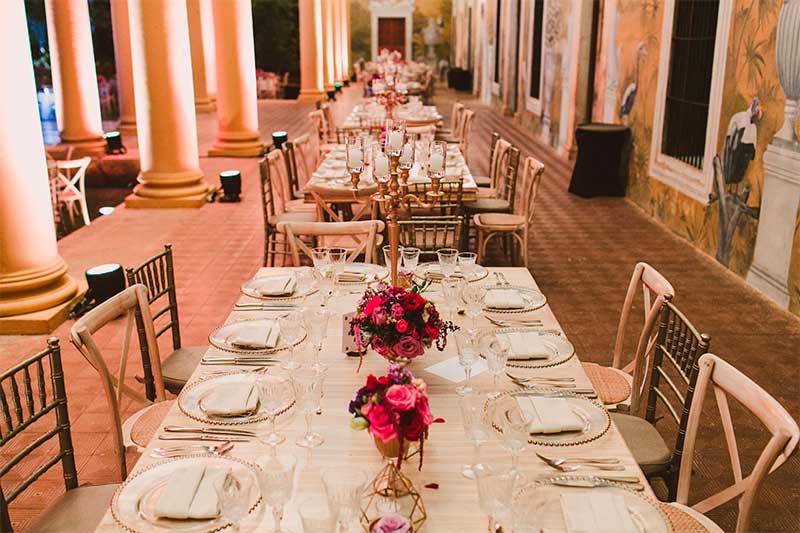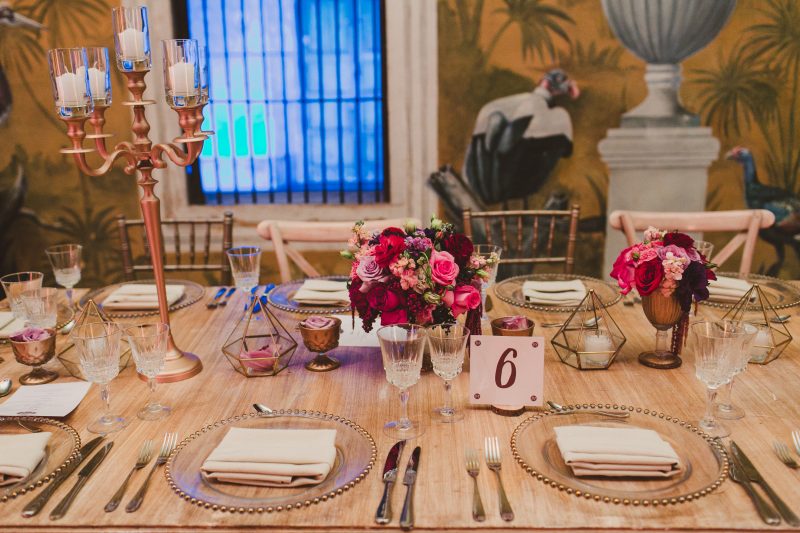 2. Romantic event decor rental: practical and original.
If you want a fresh and relaxed atmosphere, the rustic style is the ideal choice for you. Nature is the main element, surrounded by sun, sand, and the sea. To achieve this style you should consider decorating tables with details such as candles inside glass jars, table centers with wildflowers and tableware with nature design.
For the night environment, you can think about hanging lanterns, which will give it a special touch. The rental furniture will be perfect if it is made of wood and retains its original tone.
For everything to be perfect, you should not lose sight of the rental of tables and chairs, rental of arches and rental of the dance floor.
3. Unforgettable style: table and chair rental for luxury wedding.
If you want a luxury wedding, Cancun is the ideal place for it. Lights, large foliage and flowers are elegant details to consider. The venue could be somewhere outdoor or in a large hotel lounge, don't forget to have details and furniture in a golden tone.
The assembly of the tables should be subtle and conservative. Include glasses, crockery, and fine cutlery. Rely on the rental of chair covers, table linen, arch, and dance floor. Remember that lighting plays an important role in creating this style.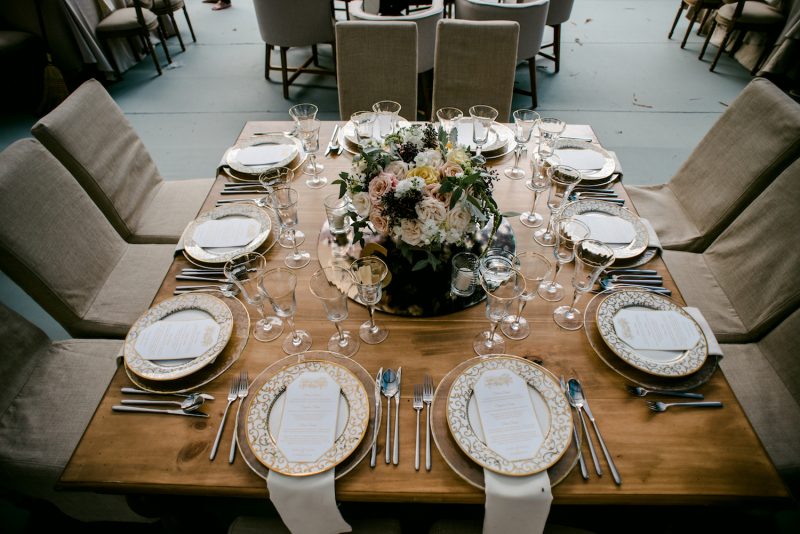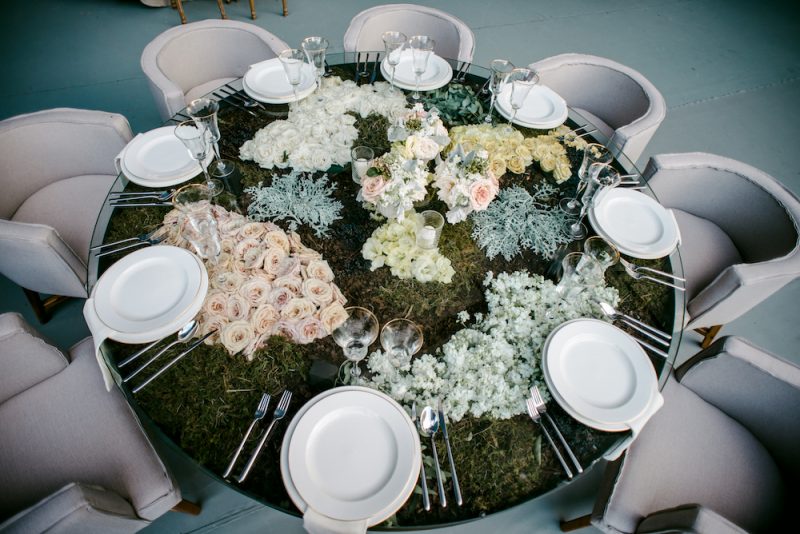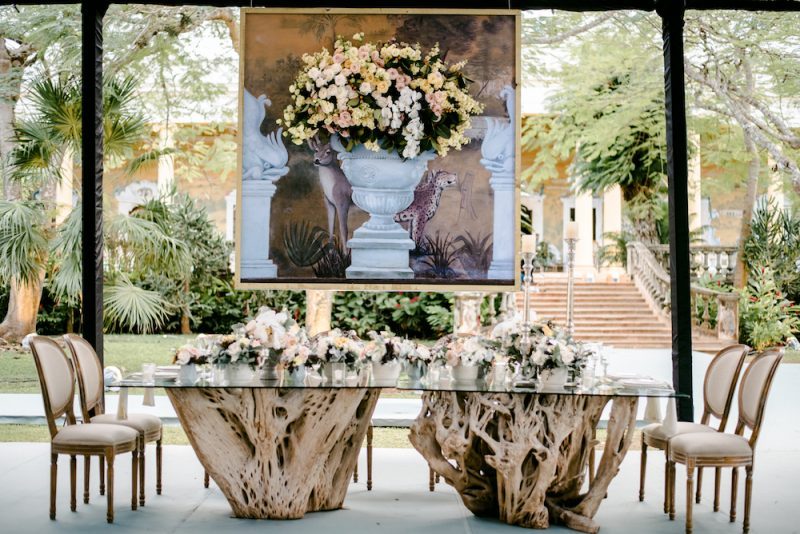 4. Classic rentals: the elegance of your wedding.
Classic style wedding decor always features white color as a base and use a vivid color that accentuates the rest of the elements. The assembly of the tables is one of the main points, you should consider glassware and fine cutlery, ceramic tableware with classic decorations and high table centers.
Most couples who choose the classic style prefer their wedding in hotel lounges or gardens, although you can achieve a classic wedding at the beach shore if you rent a tent with chandeliers. For this style, the conservative menu and the dance floor are important elements.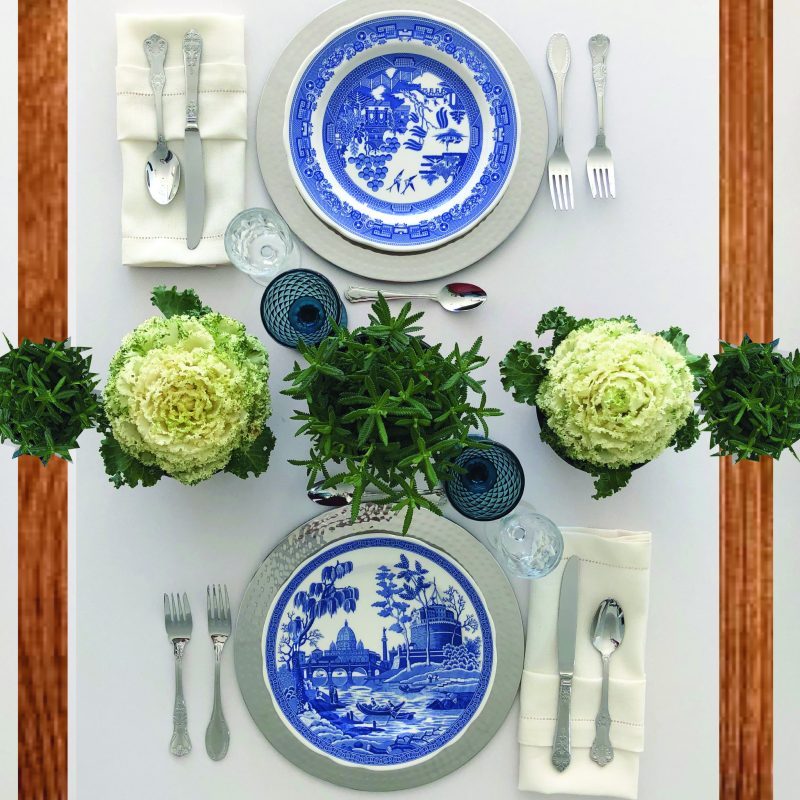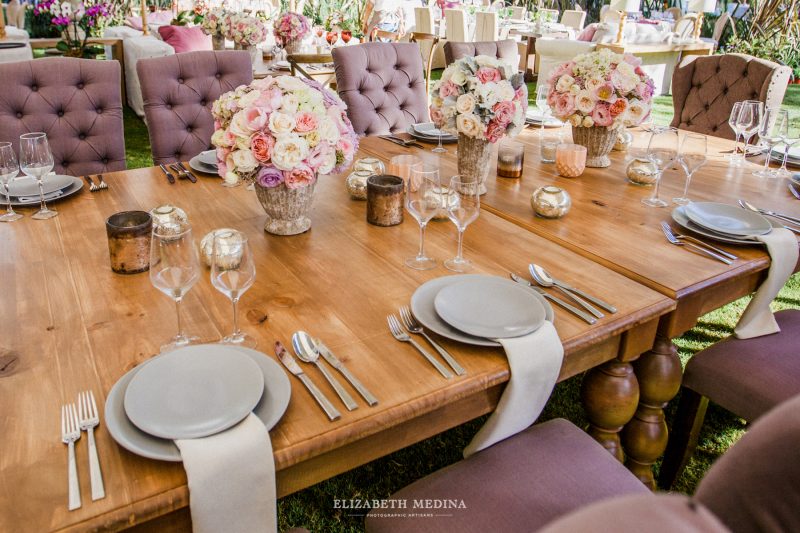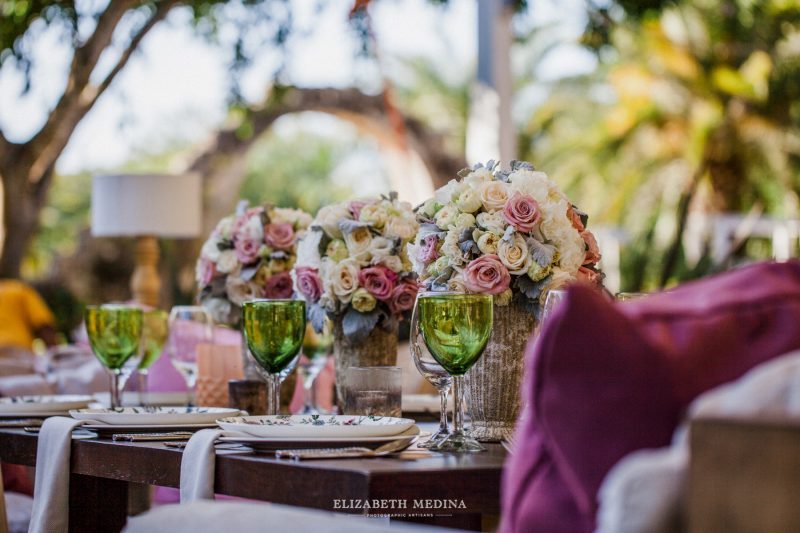 5. Boho wedding: table and chair rentals with bohemian spirit for your wedding.
For this style, you should consider an outdoor space that allows bohemian details to shine. The natural environment is part of the decor. The main thing in this style is to consider the assembly of the tables with elements of nature, it can be tablecloths of vegetal fibers and table centers like orchids or succulents. Consider ceramic plates and silverware.
As far as furniture is concerned, include wood and highlight it with lighting, which should be warm and subdued. It is advisable to rent Chiavari chairs, rent center furniture, rent sofas, and arches so that it looks more ad hoc.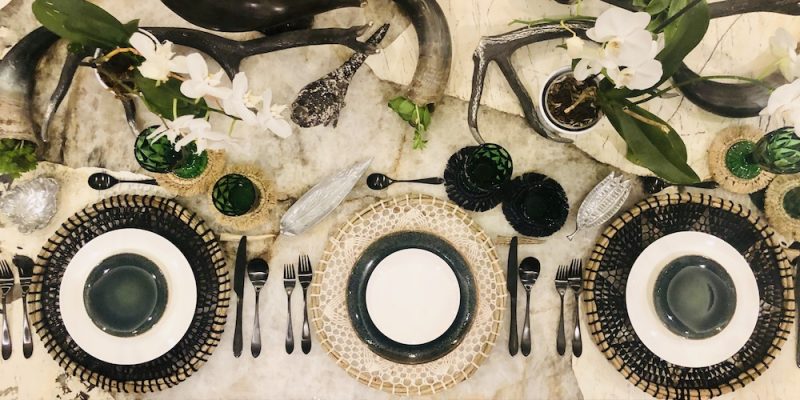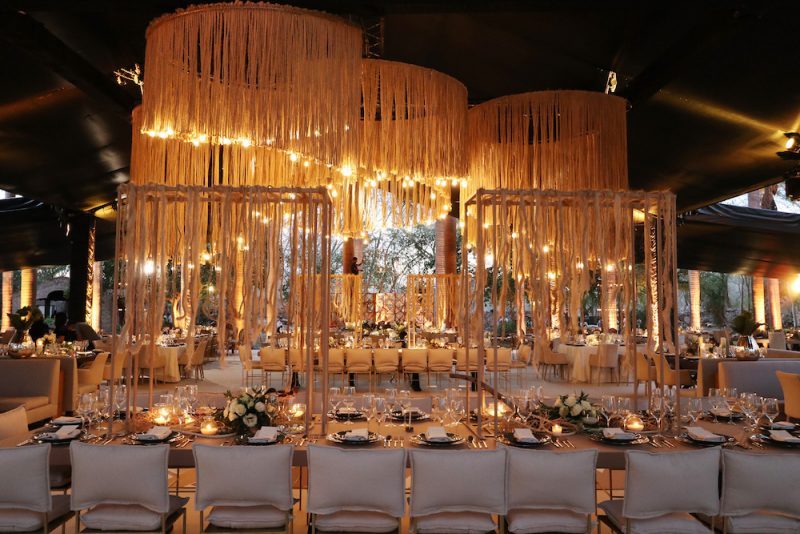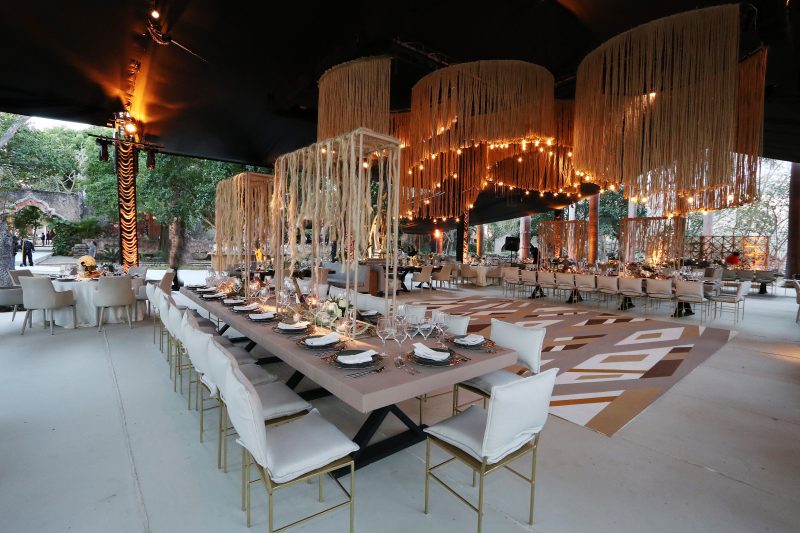 6. Tropical – Greenery: wedding table and chair rentals with a natural touch.
To achieve the greenery style you must consider that your wedding is in open space, which allows showing the environmental decoration mainly with the green color. For this trend, you should not spare in the quantity and variety of plants, both in the assembly of tables, as in the details that the bride and groom wear. 
Do not let lighting elements pass, warm light will go perfectly with this style, you can consider wooden furniture or if you prefer to rent center furniture.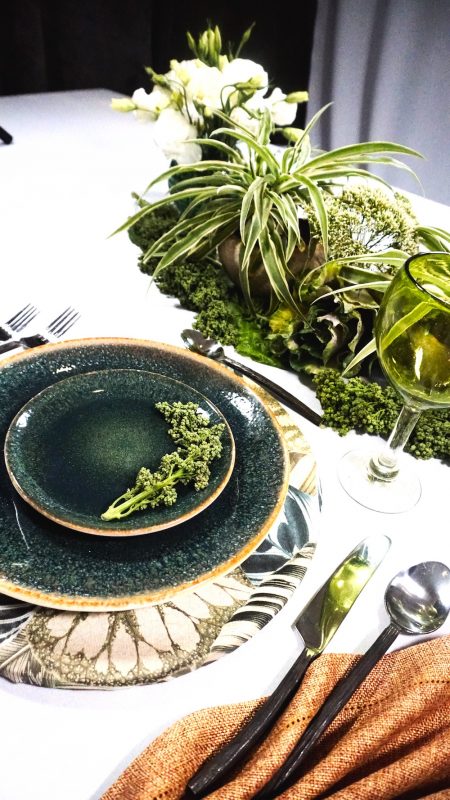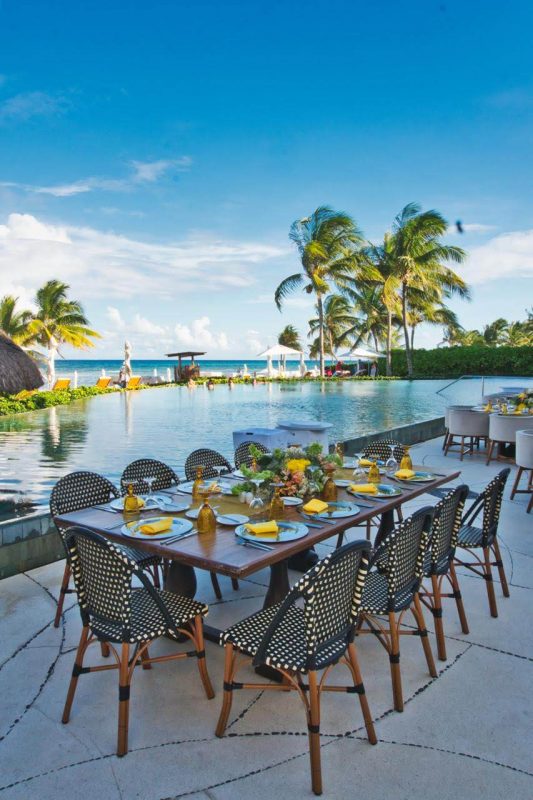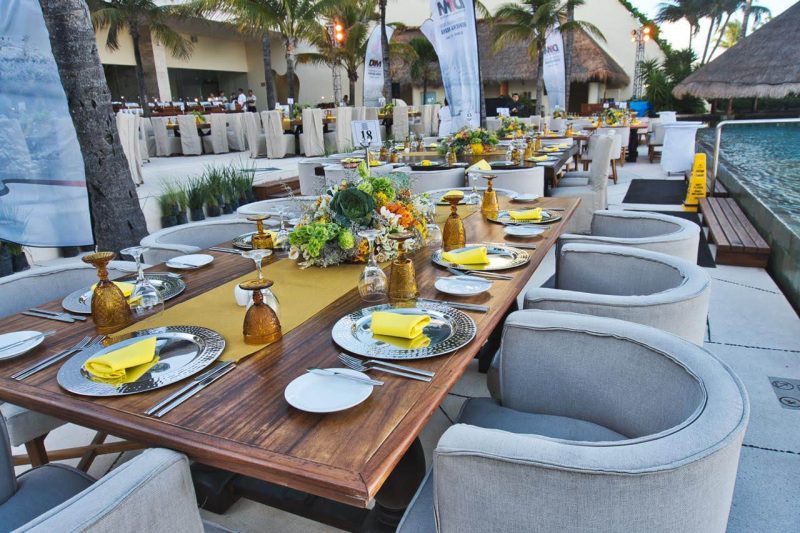 7. Mexican style wedding furniture rental: the fiesta is on!
To achieve a Mexican style you must consider all the cultural elements that identify Mexico. The space for this celebration is not closed to a single suggestion, so outdoors, on the beach or in a ballroom, the style will look incredible in any place.
The main elements are the assembly of the tables, where you must consider traditional dishes, can be clay with hand decorations, typical glassware such as horses for tequila and silverware. The tablecloths in vivid colors would look great with table centers that refer to the Mayan culture.
Don't forget the dance floor, since the musical and festive atmosphere is a fundamental characteristic of the Mexican people, consider renting festive tables and chairs.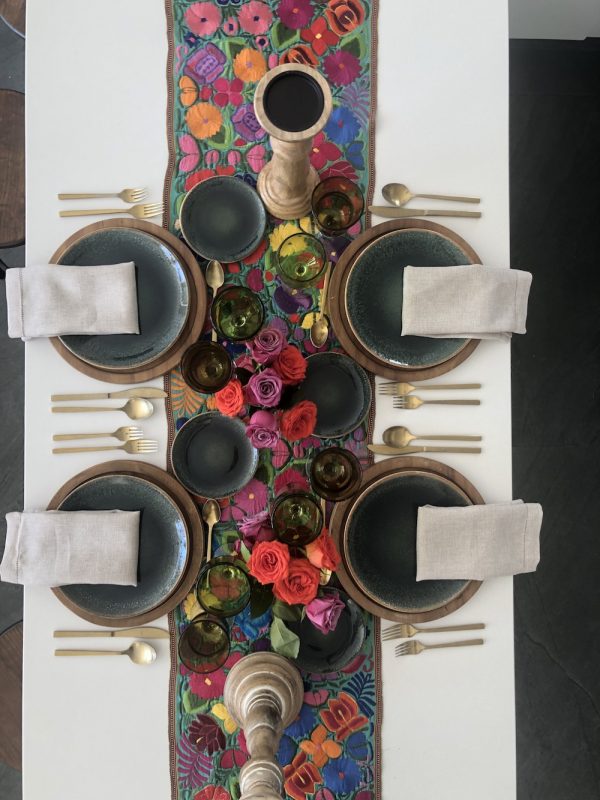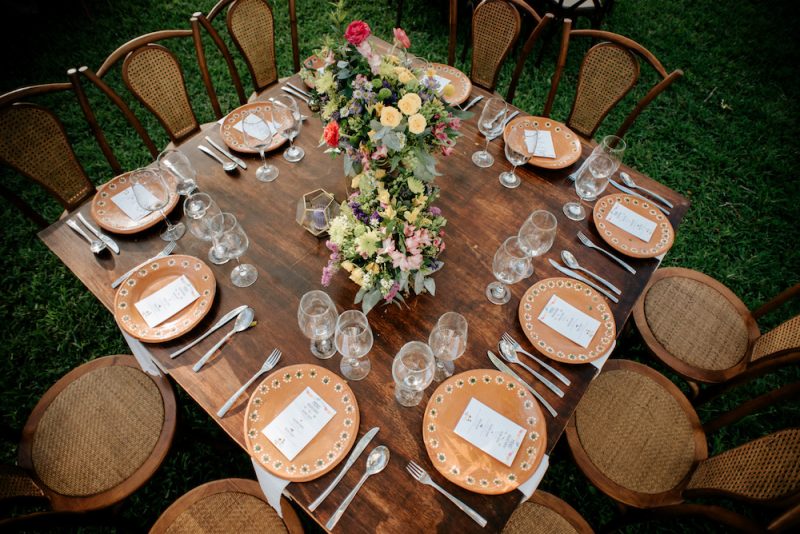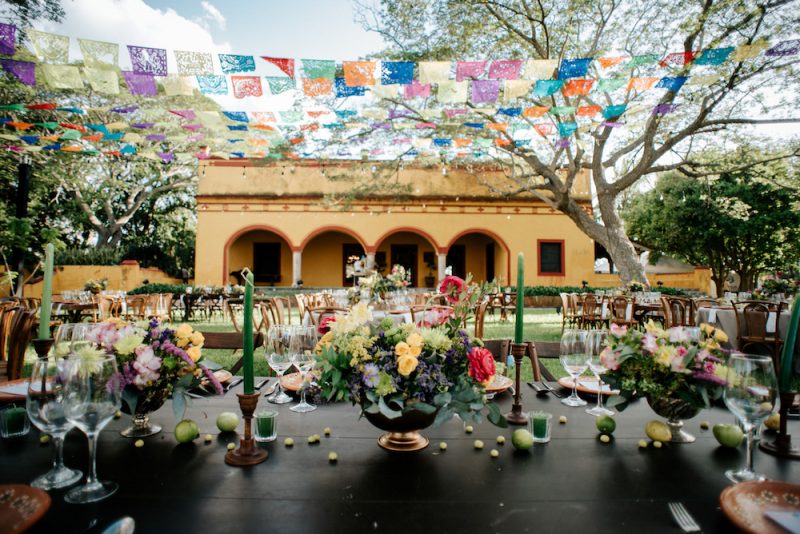 8. Minimal wedding rentals: table and chair rentals elegant and original!
The theme of minimalist style has gained strength in recent times and has become synonymous with glamour. The key design elements that you incorporate in your wedding should be directed towards the smooth and understated, for example, choose tablecloths without prints, and in a light tone, especially white is the main tone.
The elements on the table lean towards the geometric so we recommend that you look for square or rectangular plates, but only one style. Use plants or flowers of a single color for centerpieces.
The warm lighting will give a plus to the decoration and make it look much more minimalistic.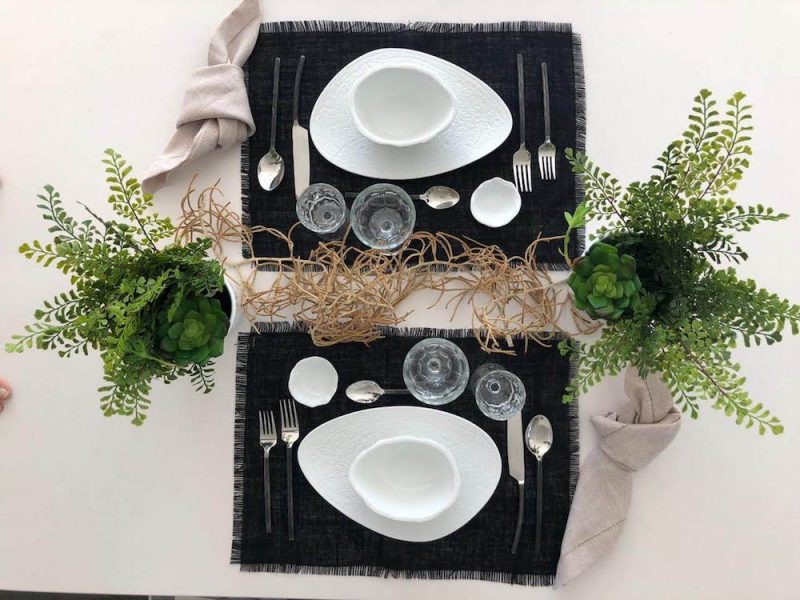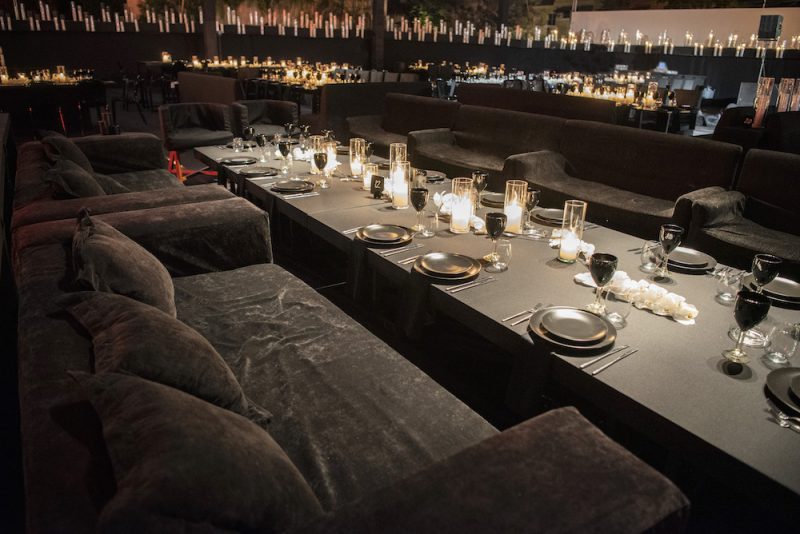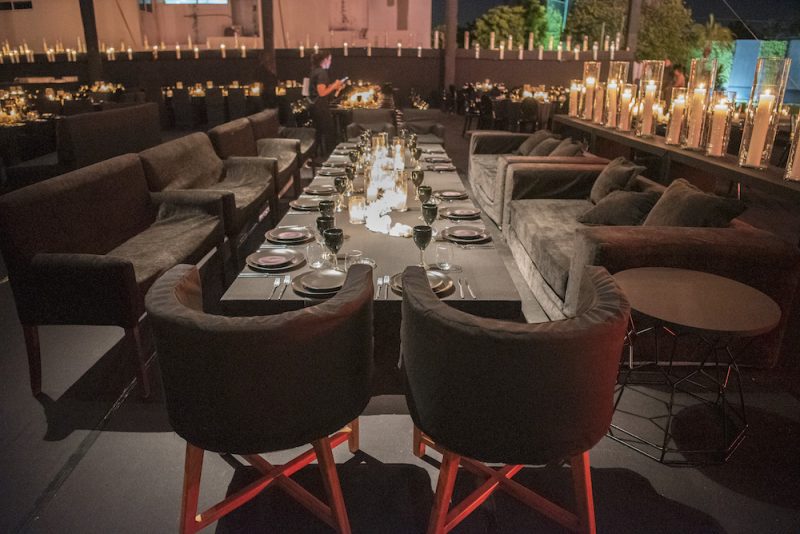 9. Classic with natural touches: wedding wood event rentals.
If nature is your thing in more castles and forests way, this style is for you. To set an event under this style you have to choose the decoration with wooden furniture, as it is one of the main elements. Add colors such as brown and bronze, especially for the assembly of tables.
It is recommended to use still life pieces for centerpieces. Considers the rent center furniture, armchairs, and arches.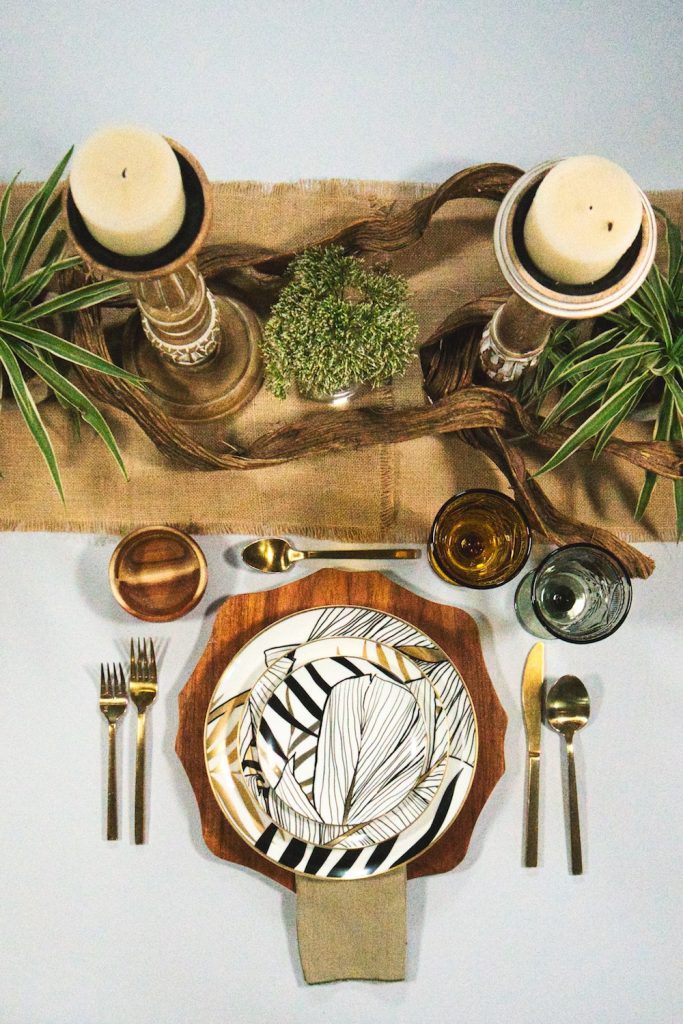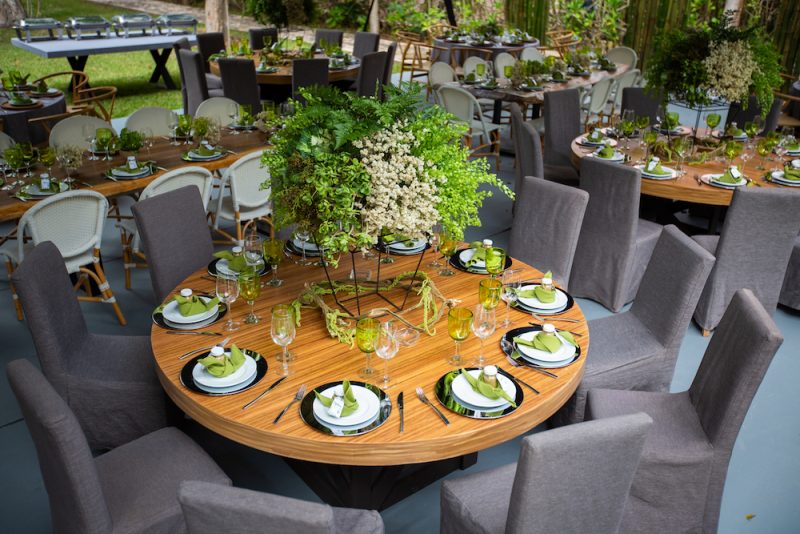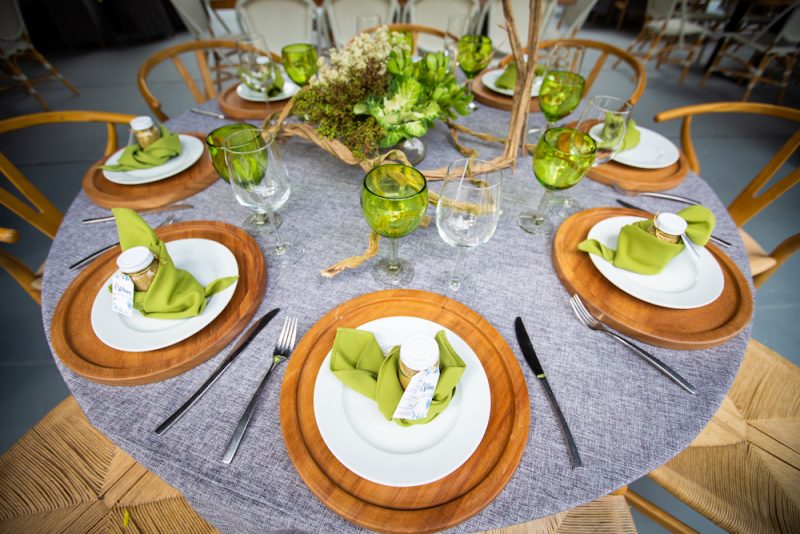 10. Modern furniture rentals: table and chair rentals for a unique wedding.
For this modern style, the elements can be combined in the choice of plates and cutlery, you can choose between asymmetrical shapes and mixed colors. The centerpieces can be discreet but have a cheerful touch combining plants and fruits.
To achieve this style the best are the outdoor environments, especially the beach and large lounges are ideal. For a better organization, consider renting chair covers, renting Chiavari chairs and tablecloths, this will help you set the mood and achieve this style that will enchant more than one.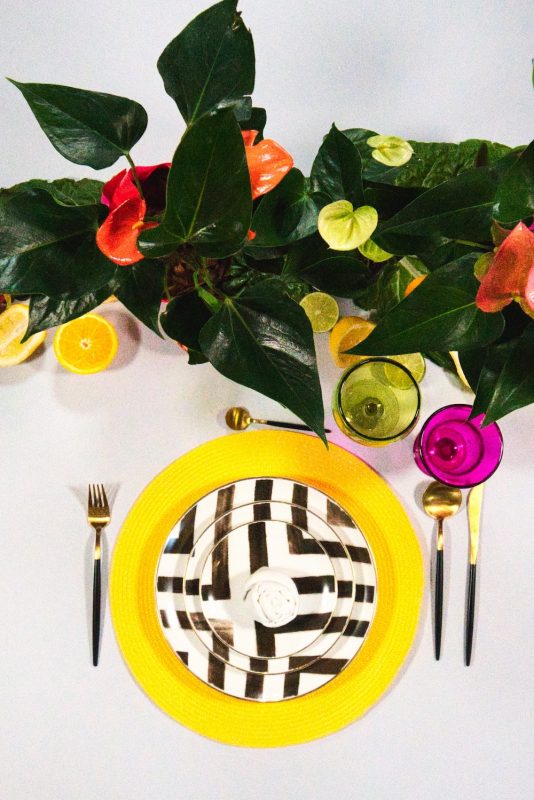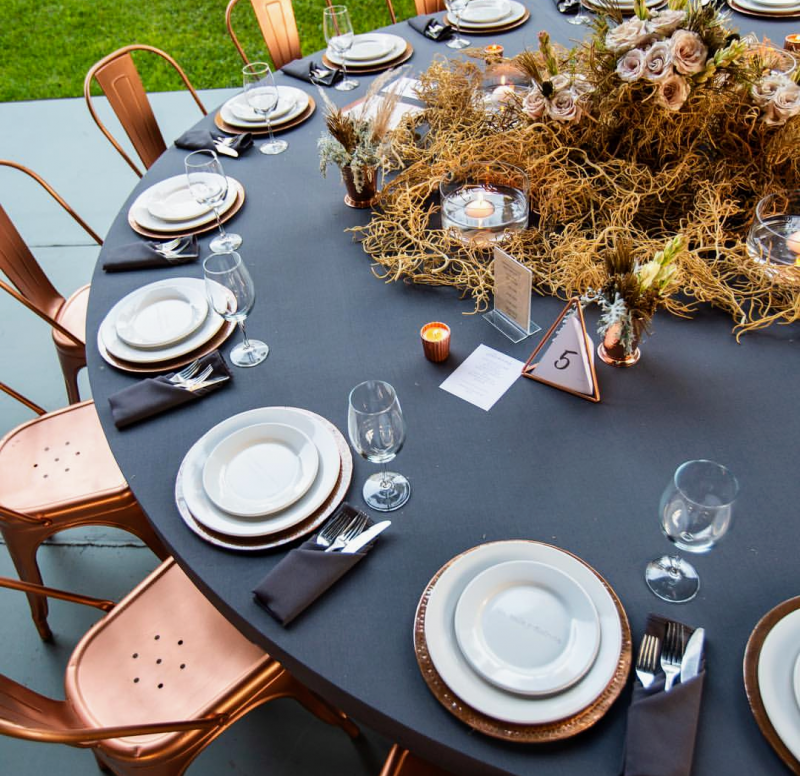 So here you have many tables and chairs rentals for weddings in Cancun styles to choose from and many decorative elements to make your wedding unforgettable. Choose what best suits you and your couple's personality.
Photo Credits:@minimal4.0
Do you need any advice? Just click this button and a Minimal 4.0
specialist
will contact you shortly!