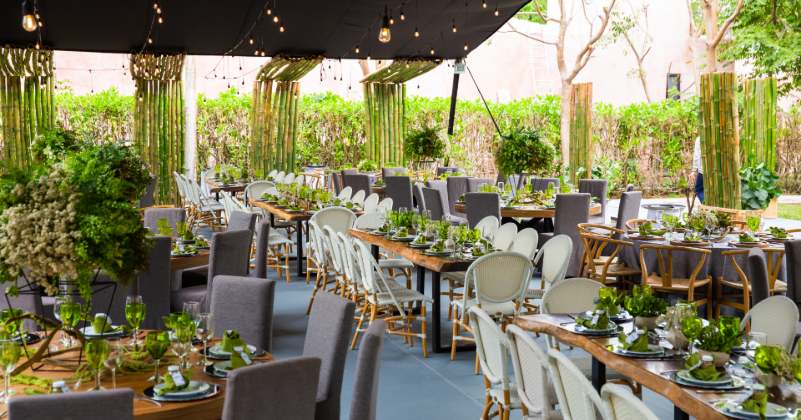 ✅ Which event furniture rental should you choose for a wedding in Cancun? 🏖
Choose a good event furniture rental and make your dreams come true! Getting married in Cancun is an incredible, unique and different experience. Choose, mix and match elements, rent the furniture that you like best, create your own style and enjoy this amazing day.
The Riviera Maya offers you the most beautiful views for your dream wedding. The beach is Cancun's most iconic setting; however, you will be able to highlight this scenery with furniture and details that complement the atmosphere that you want to create.
You'll find valuable info about renting furniture for beach weddings:
Furniture rental for events or tables and chairs rentals, this is just the beginning
Tables, chairs, armchairs, decorations, crockery, among others, are details that we must choose wisely, combine with your tastes and create a perfect and ideal style for your wedding. 
In Minimal 4.0 you would have the best selection for event furniture rental, we offer a wide variety of pieces of furniture and decoration to complement the tropical atmosphere in your design.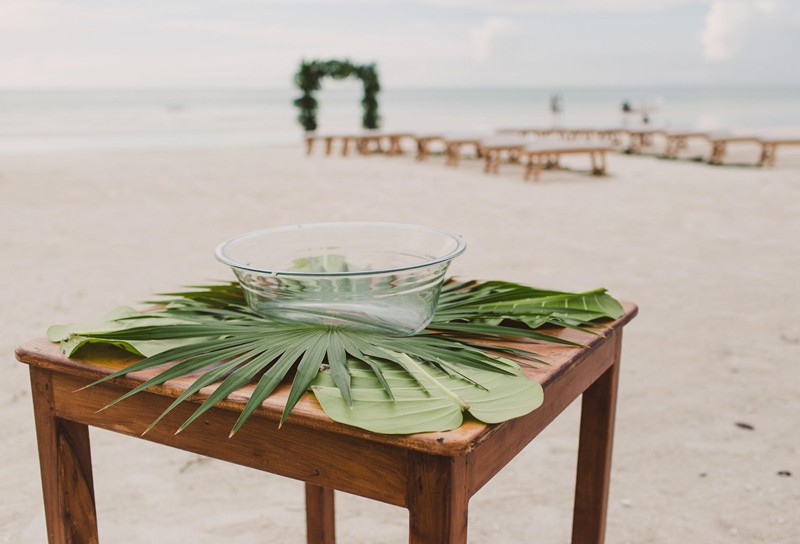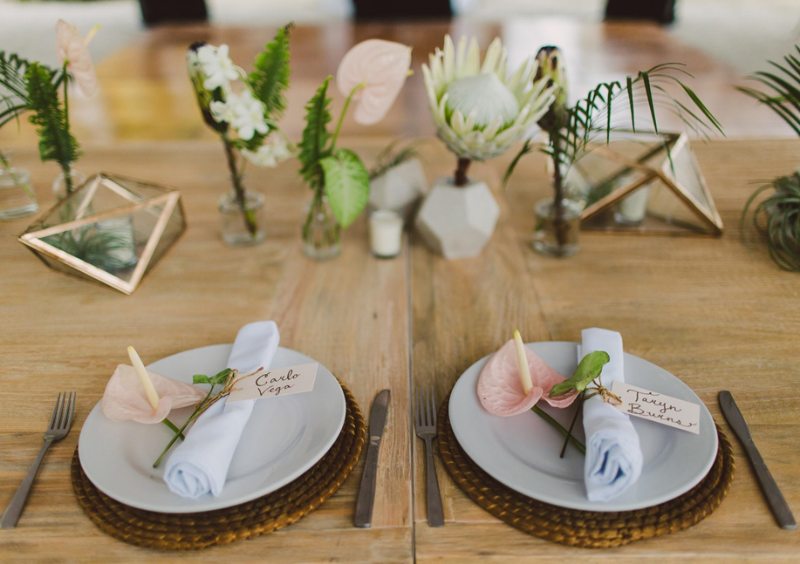 The following are elements that we recommend you choose for your wedding at the beach.
Renting event furniture: colors and textures to consider
Wood and patterns will be the protagonists in all furniture.
The color palette should be wide, with bright and fresh colors; use different shades of blue, green in the foliage, details in orange and yellow. Brown and beige present in woods and floors, and last but not least, white will create an atmosphere full of freshness.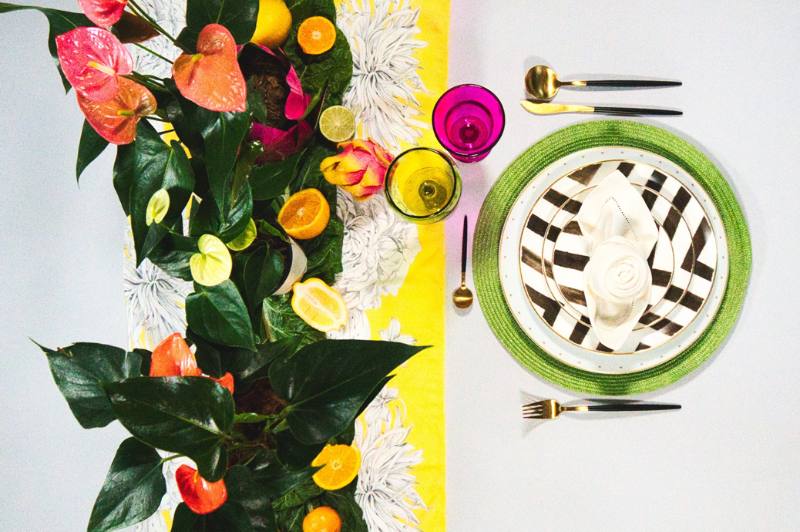 Combine your style with natural textures, like stone, wood, sand.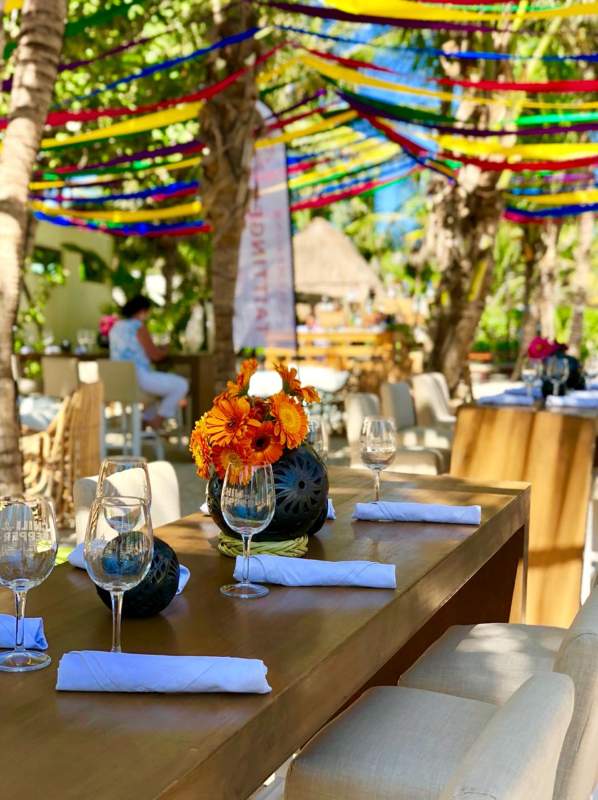 Party tables and chairs for wedding rental
Comfort and perfection! You might think that chairs, furniture, and tables are secondary elements of decoration, but that's what gives life to the style you're looking for. Enjoy with your couple and guests a day full of happiness, comfort, and style; choose the best furniture options for your wedding party on the beach.
The ideal table styles for the beach are: "Parota", roots style and woods in a light color. Choose the ones you like most!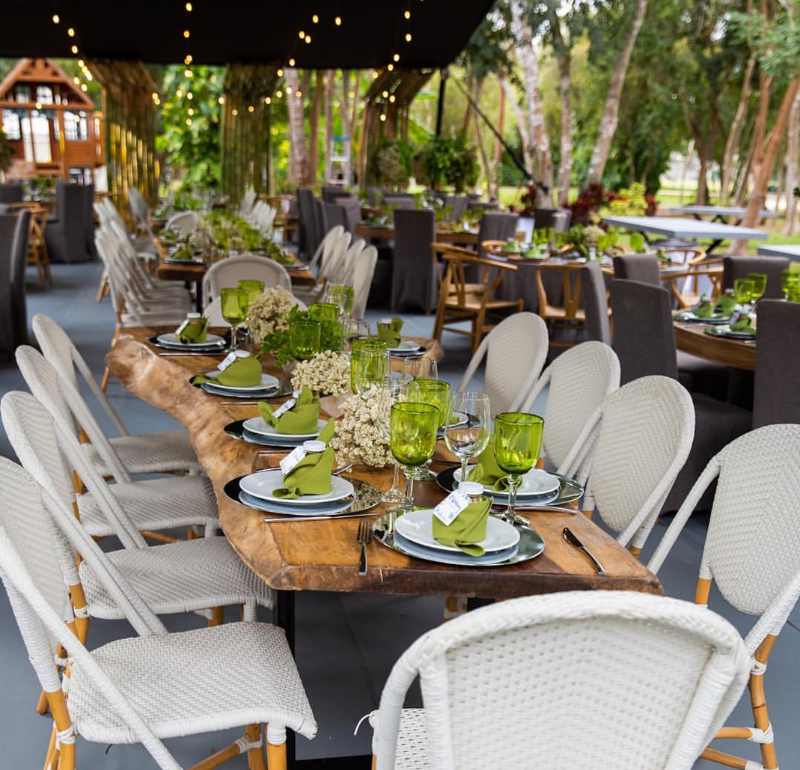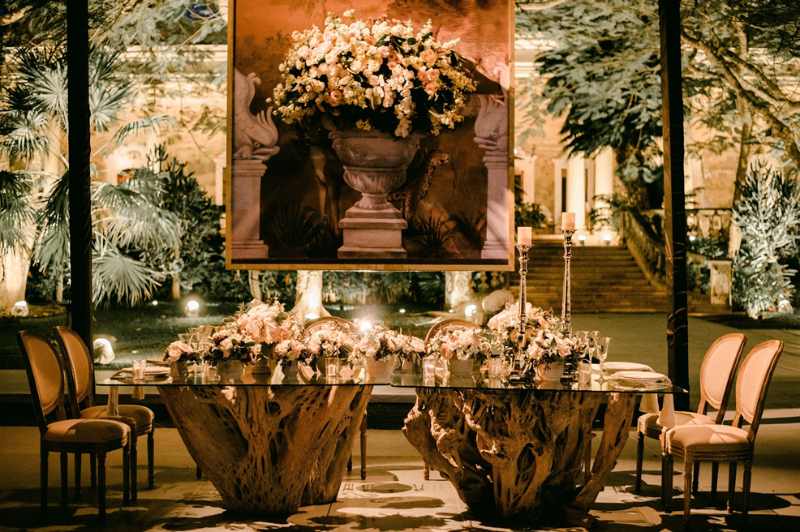 Complement with "Mimbre" chairs, of Tulum collection: white thonette, and wishbone.
Don't forget your couches! Choose Thai or Minimal couches, lounge-style is a good choice.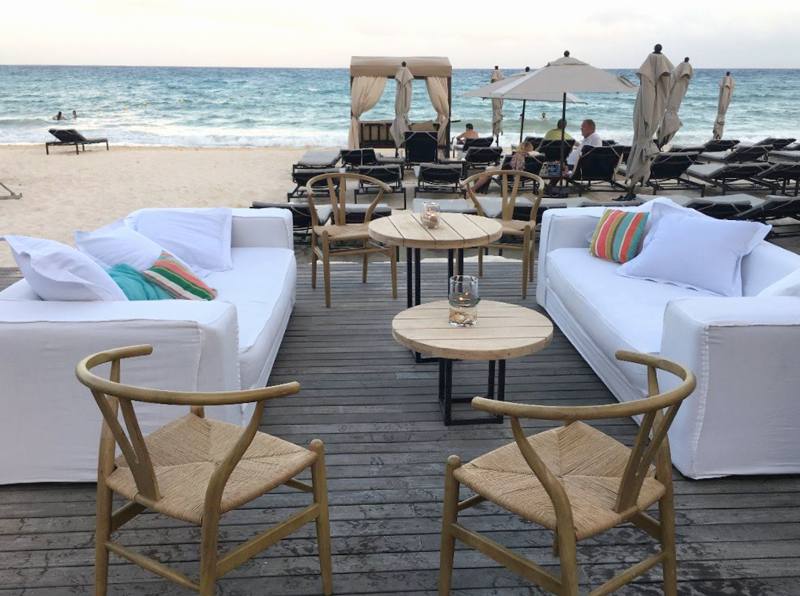 Tableware for wedding event party
Simple and beautiful! The elements of the table are as important as the decoration. Combining with simple and elegant elements and the result will be spectacular.
Choose a woven, forest or silver tablecloth.
Create the perfect combination with simple crockery, use the: Rock or classic White set, if you like the most elegant elements you can use a blue plate or the Onyx set, it will give a luxurious presentation.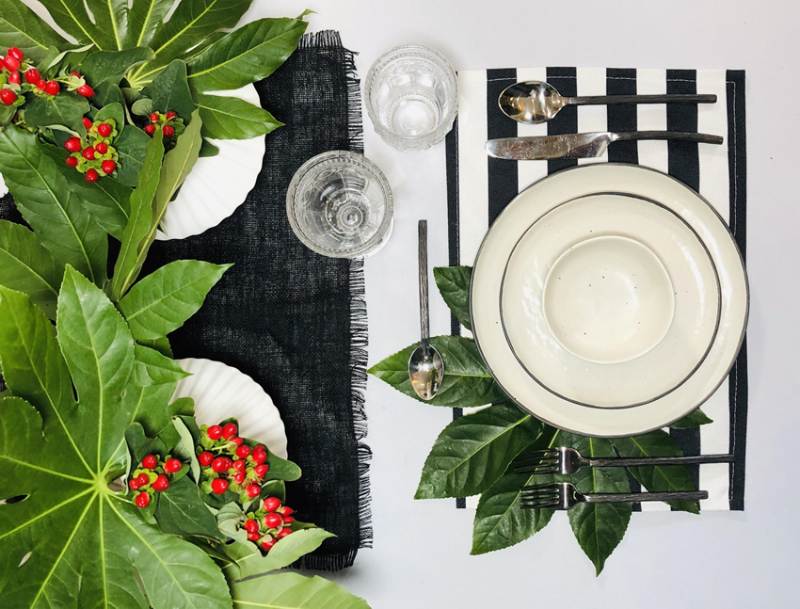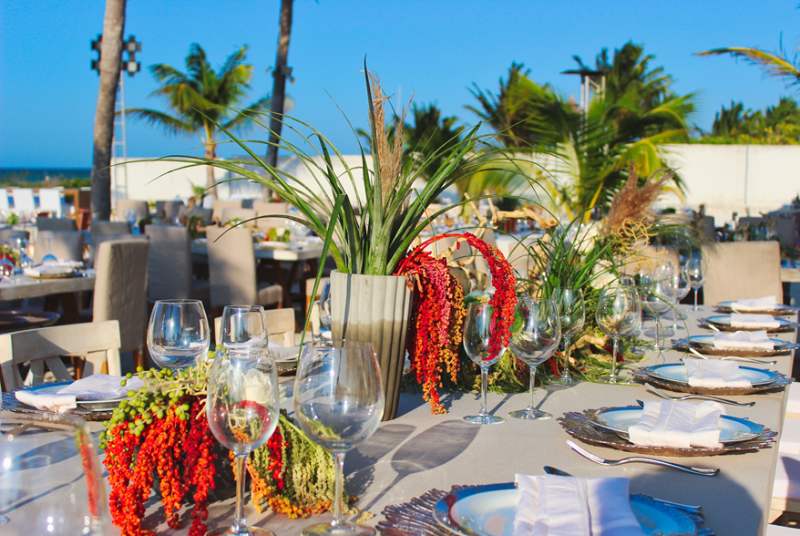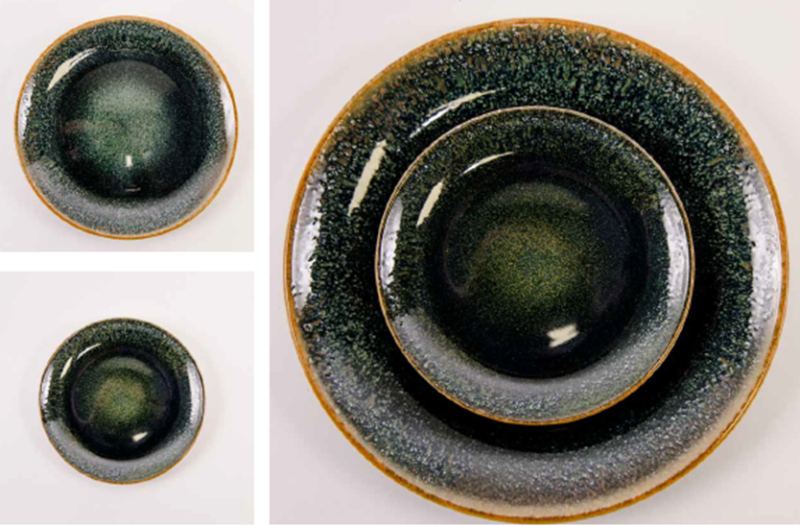 Combine with silver cutler, wood or bronze style, undoubtedly the best choice.
Transparent crystal glasses and wine glasses are ideal, you can give the dash of color with some green, blue or pink wine glass.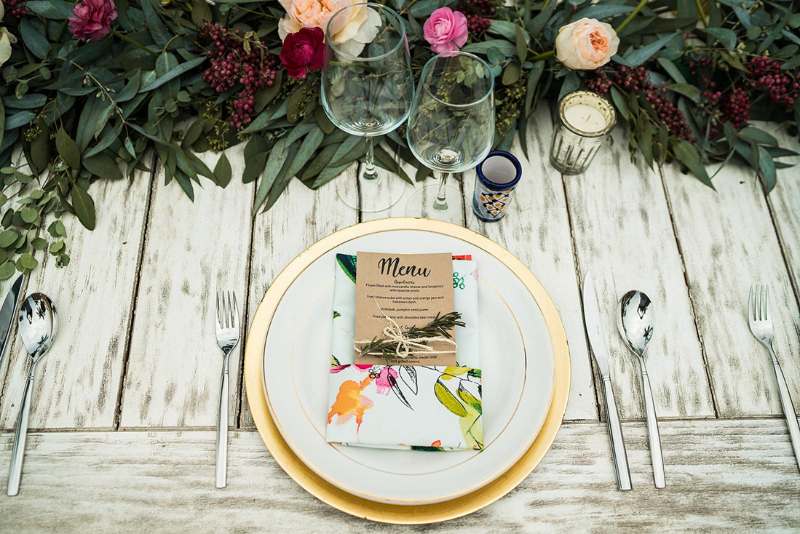 Details matter in the furniture event rental
You can complement the table with "Fossil" flower vases or glass vases with green tones. Candelabra, always combined with high foliage.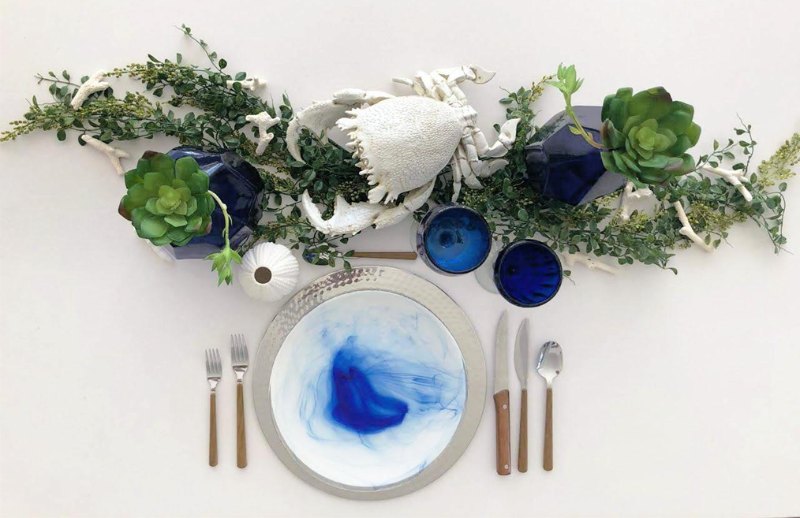 Use decoration with characteristic figures of the beach and the sea such as starfish, crustaceans, Hawaiian elements, etc.. We recommend the "seashell tower", let your imagination fly!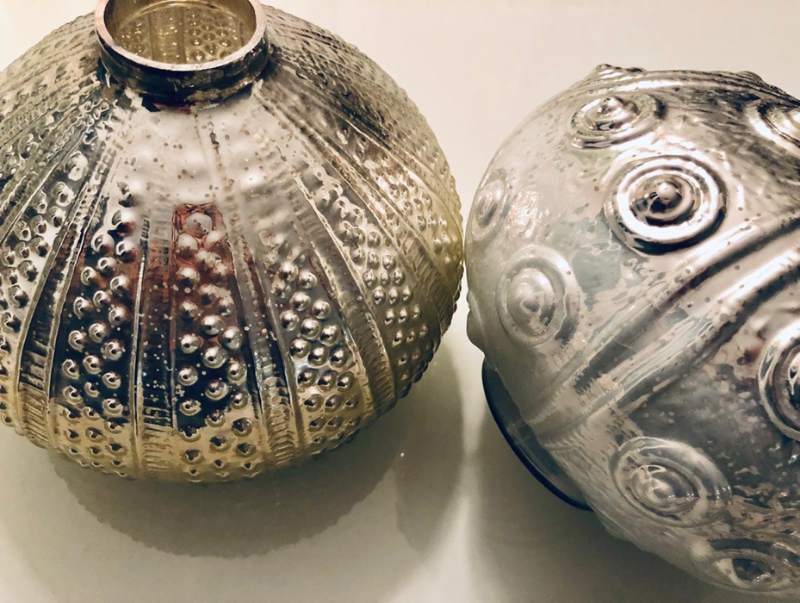 Essential complements for event furniture
Foliage is the main attraction in every space, in tables, hallways, columns, chairs, etc.
Use the largest number of green leaves, wild plants are the most suitable. Also, unusual flowers will give it a unique touch. Remember to contrast vivid colors for the flowers.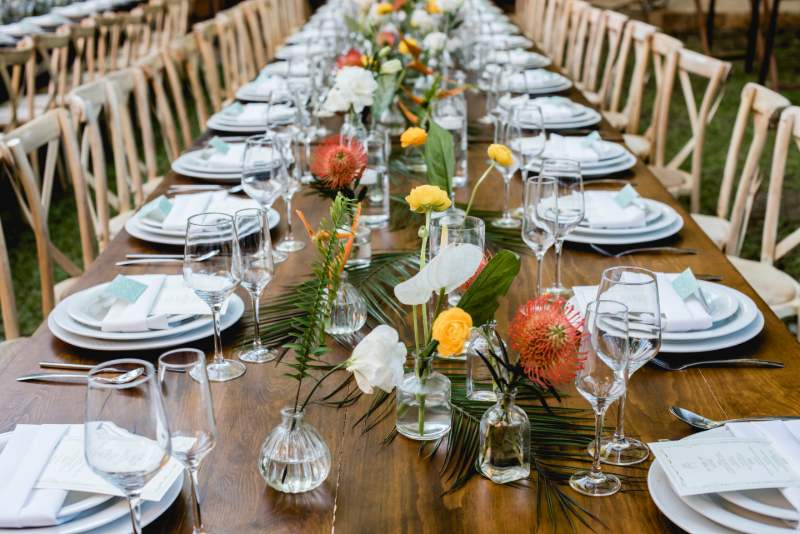 Torches and bonfires, the fire is an indispensable element of decoration, creates paths, highlight the most important spaces and enjoy a bonfire with your friends. The different atmospheres that we can create will make you and your loved ones love your wedding.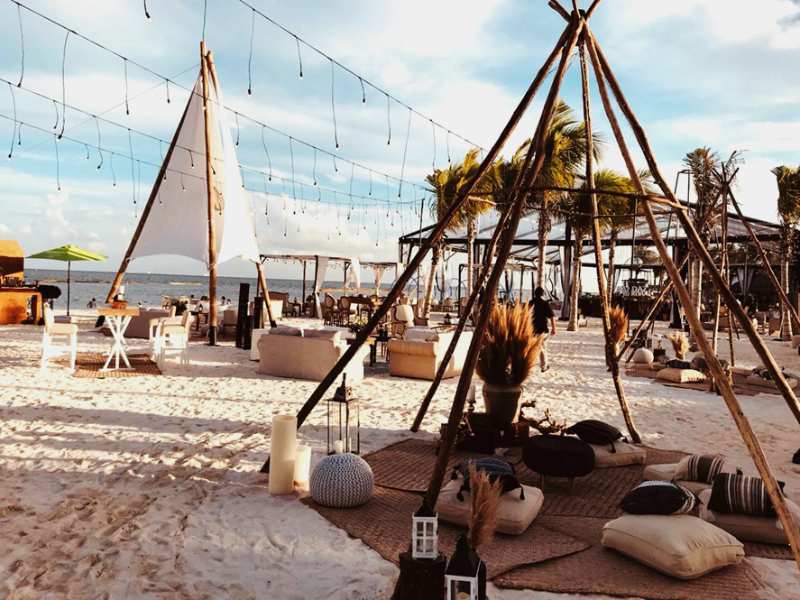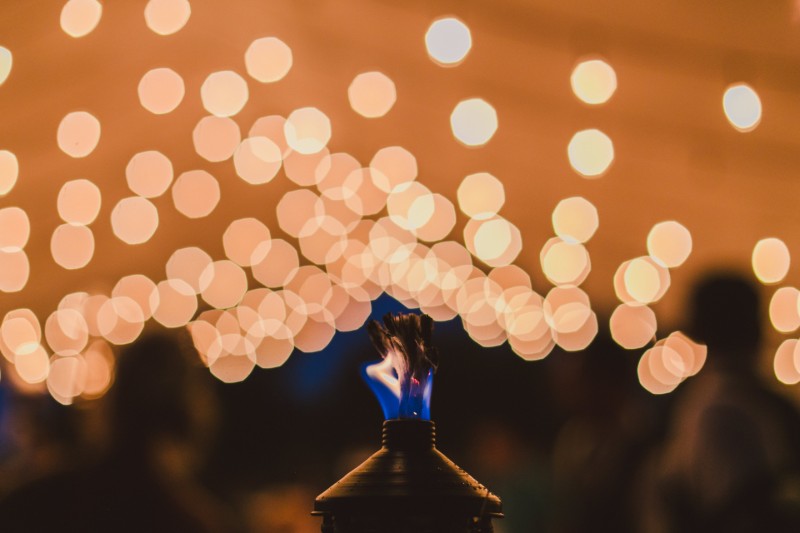 Use warm lighting, with unique design lamps for an intimate ambiance. Don't forget the bright colors on the dance floor.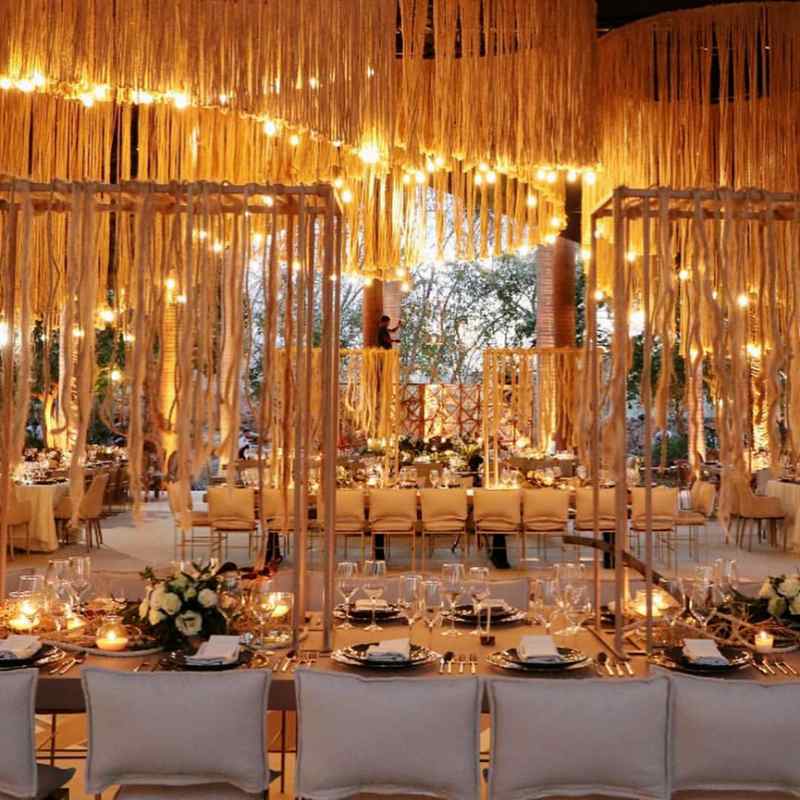 Unique beach wedding decoration
"The icing on the cake ", we all have in mind that element that is the most indispensable of all, something that is unique, personal and special to you and your partner. Maybe a cake topper, wedding favors, the flowers, or even the music… That element that will make the difference and give Identity to your event. Enjoy the best day of your life!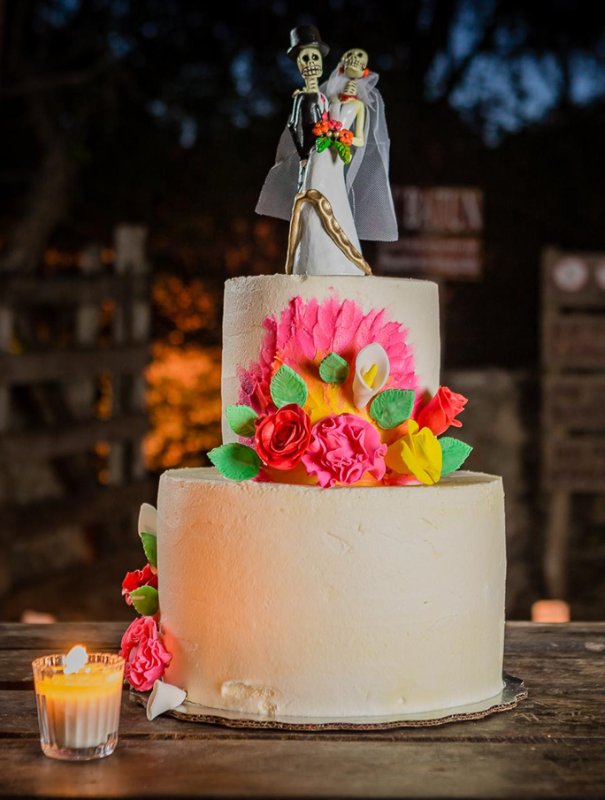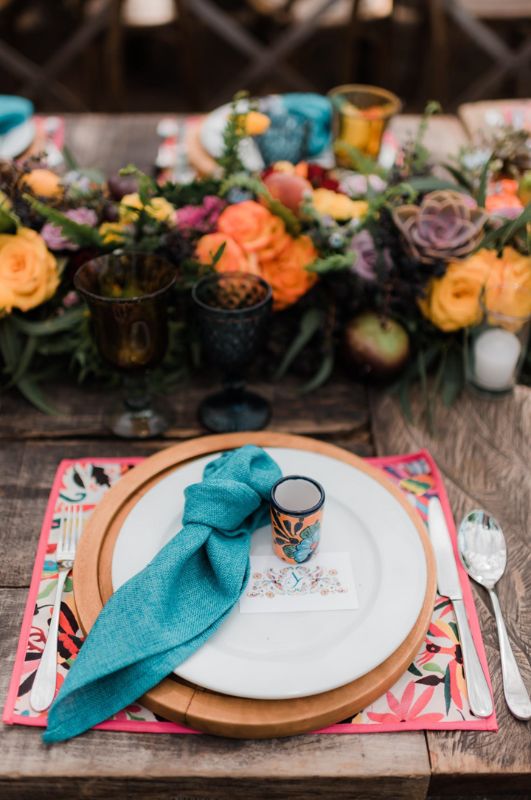 Create your own tropical style, mix, and match. Don't forget the bright and clear colors, simple and elegant pieces, foliage everywhere and as a complement the lighting in warm tones.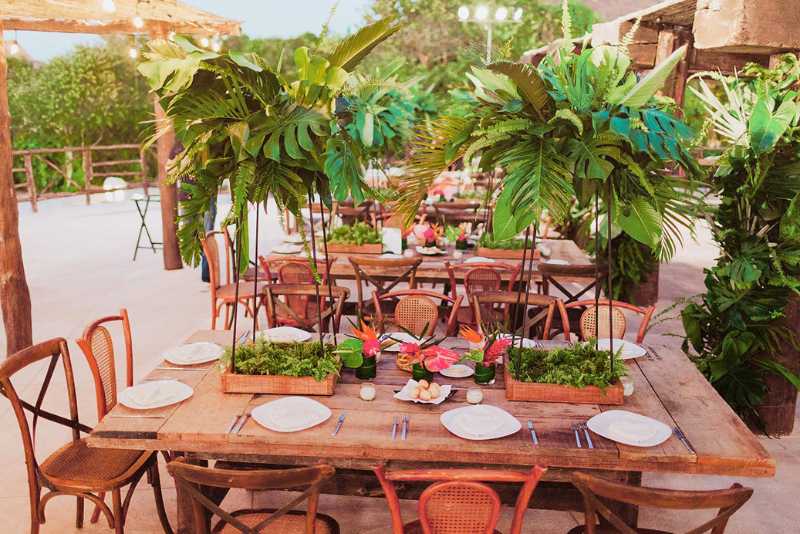 Photo credits: @minimal4.0.
Do you need any advice? Just click this button and a Minimal 4.0
specialist
will contact you shortly!