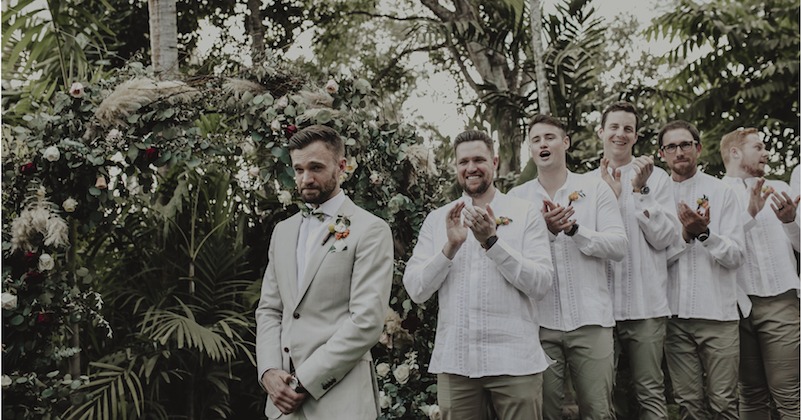 The perfect Yucatecan guayabera for a destination wedding👕
Over the years, the guayabera has become the representative piece of Yucatecan clothing and nowadays it enjoys worldwide fame. That is why it isn't surprising that it has been adopted by many guests, brides, and grooms to have them as the perfect option when choosing how to dress for a destination wedding in Yucatan. Here we will tell you everything you need to know about this wonderful piece.
Wedding suit for a civil wedding?
If you also have that doubt, you should know that in Yucatan it isn't so common to wear suits or tuxedos for the civil wedding. This is due to the climate of our region, which is extremely hot which makes wedding suits, not the most popular option. In these cases, the favorite choice always falls on the guayaberas. They are becoming popular as the dress code in Mayan and civil wedding ceremonies in the Yucatan.
Because the protocols of civil ceremonies are often more flexible, many men are putting aside the complicated rules of dress and are opting to wear a more comfortable garment but without losing the elegance and sophistication.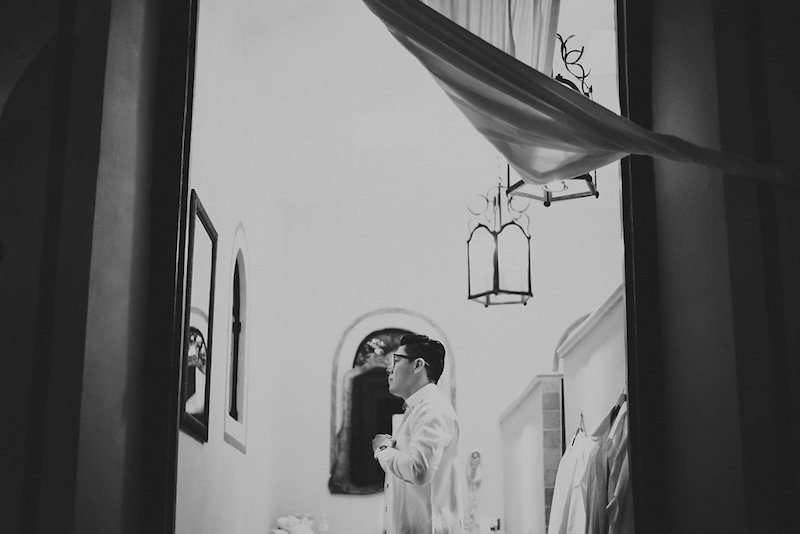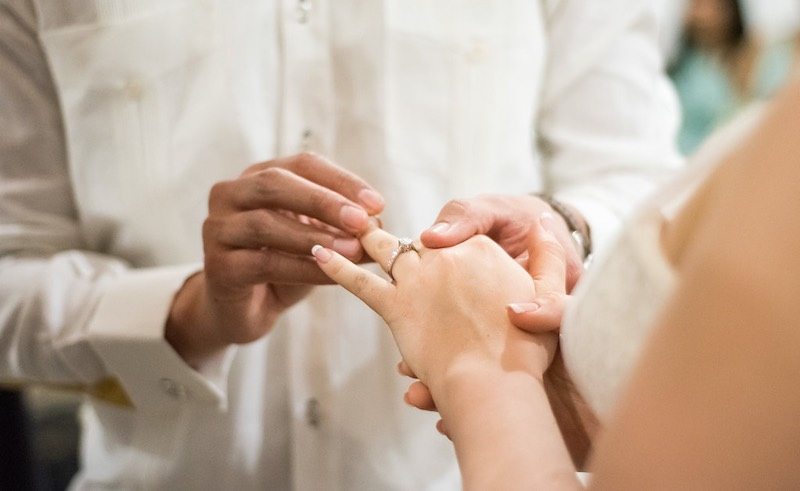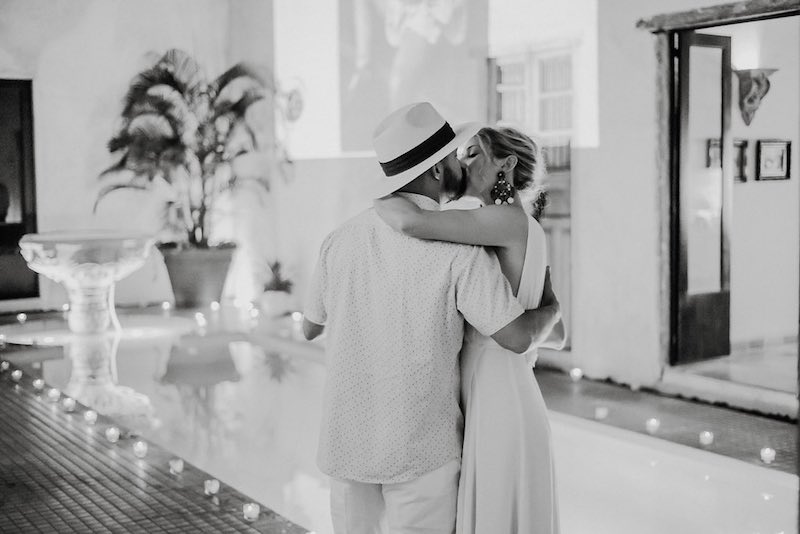 Guayaberas for Civil Wedding. The best choice!
It' s very true that for the brides, the options in styles, wedding accessories, and types of looks, are very wide; but in the case of the groom, these are reduced a little. However, the good news is that nowadays wearing a guayabera is synonymous with elegance, masculinity, comfort, and even a gala. They are fine garments made with embroidery and pockets and can be made of cotton, silk, and even linen or synthetic fabrics. When combined with a good pair of dress pants made of the same material, it can be a perfect choice.
One of the great advantages of this garment is that it can be used in different environments, for example at a wedding on the beach, in a cenote, in the garden, and even in a closed reception event. Due to their freshness, the guests will be able to dance all night.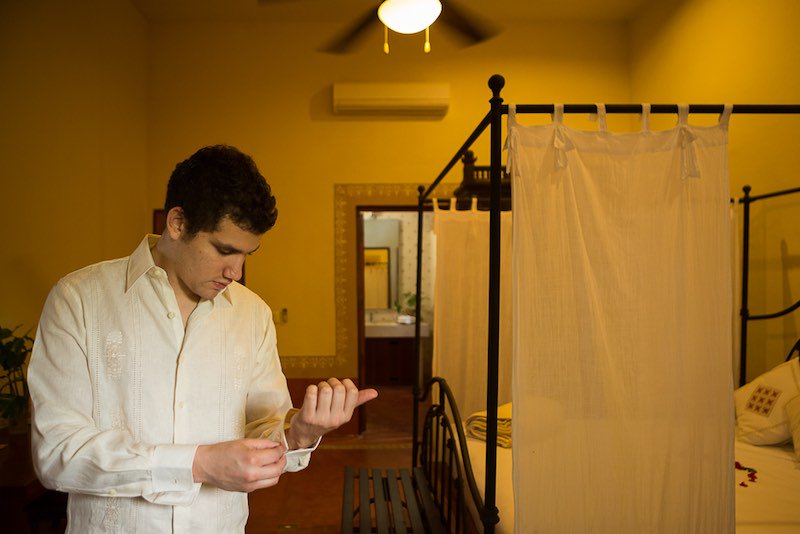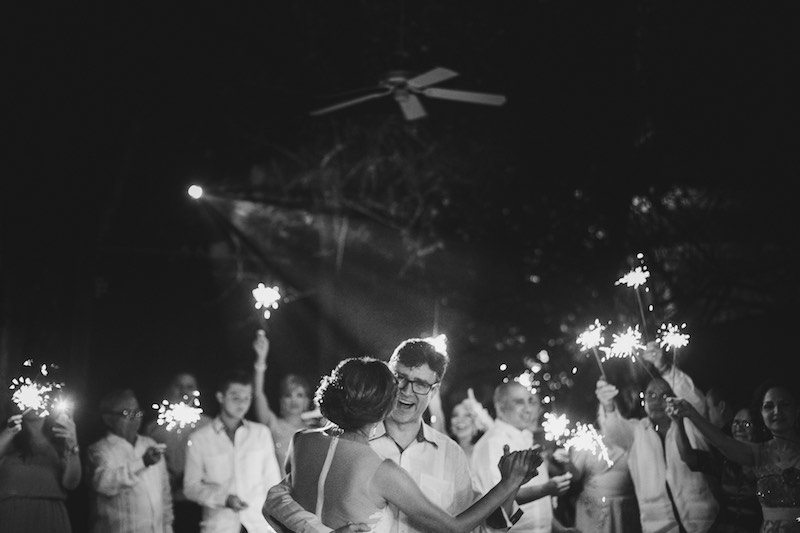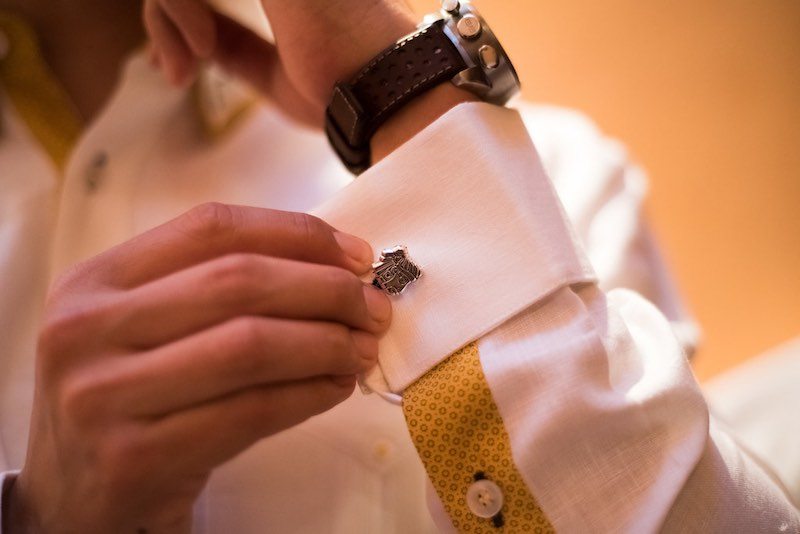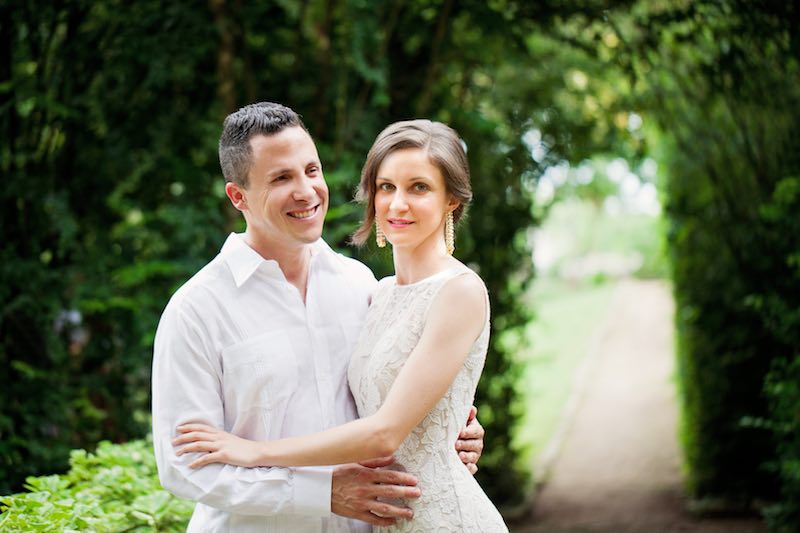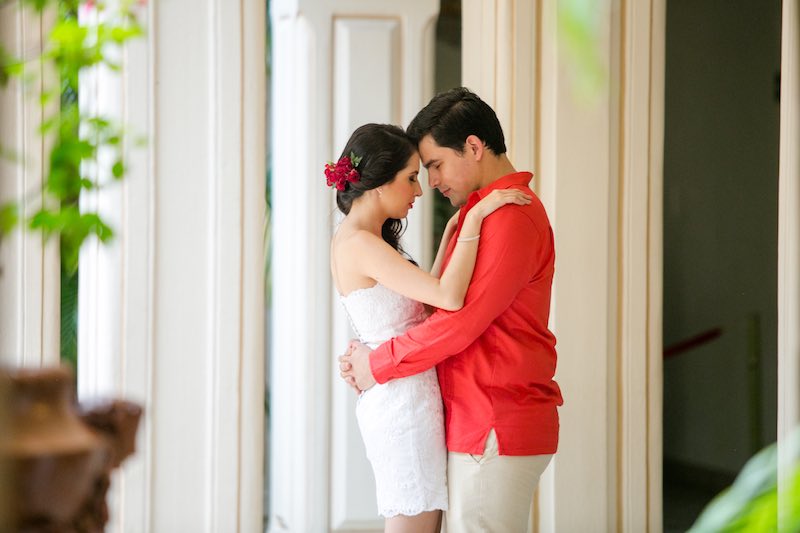 The guayabera is the male garment par excellence and the color white is the choice of many of our grooms. At your wedding; combine them with shoes that can be made of a woven material or leather sandals. Even the bridal shoes for your partner can follow this trend and colors.
The guayabera stands out in high-class events and plays a leading role in the dress codes at important social parties. So you can set it as a dress code for your guests when you come to our state to celebrate your wedding. 
Over the years and the turns of fashion, some changes have been made into the designs. More color and modern touches have been added to expand the range of options to suit all tastes and for all elements of a wedding.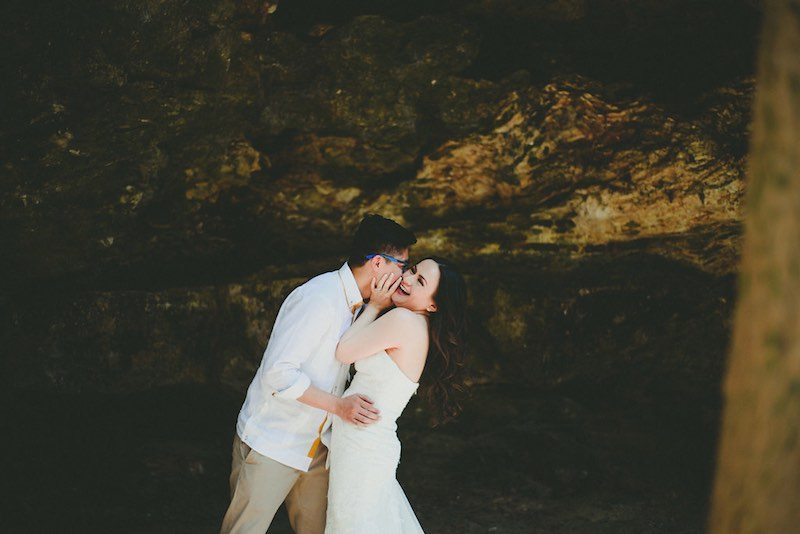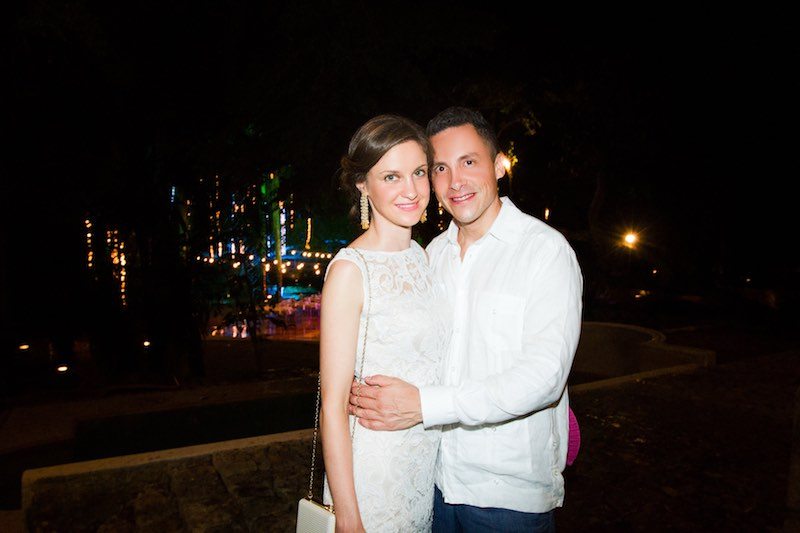 As you may have seen, the guayabera is perfect for the groom who decides to take a chance and wear the typical Yucatan costume. If you do decide on this look, we are sure you will look spectacular and fresh in your unforgettable wedding!
A destination wedding is a perfect time to make bold decisions, but it will certainly be something more beautiful and lasting if you have the right people planning the event with you. Find the destination wedding experts in Merida, Yucatan that better suit your needs, and make your civil wedding look unique, original, and unforgettable by choosing a Yucatan guayabera!
Photo credits: @cuartoazulwedding – @fabriziosimoneen – @marcosvaldes – @anielafotografia  – @jaimeglezphotography – @luishorta_bodas
Do you want to know more about TIPS for your wedding in Yucatan? We are YUCATANLOVE, Wedding Planners in Mérida
,

ask us.