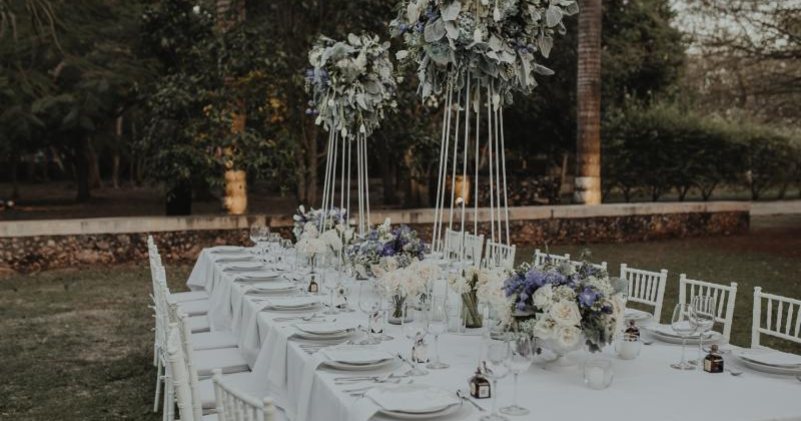 ✅ Minimalist wedding in Cancun? Get this style with our tips 🌴
Looking for a unique style for your beach wedding? This is the ideal choice for you! The minimalist style is characterized by being simple and neutral, with light colors and simple figures. The beach can be a little contrasting with it, however, there are some details that could be adjusted to make your minimalist wedding in Cancun impeccable.
The best furniture tips for your Minimalist wedding in Cancun:
Tables and chairs ideas for a Minimalist wedding
The best option for all the furniture is to combine smooth and transparent textures, avoiding completely the patterns or complicated textures, also the colors that are recommended are white, black and gray. A way to balance this style on the beach is combining it with some elements of wood and its natural tone in brown.
The recommended tables could be the "Cactus root table" of crystal or the "Zinc table" with a black base. Other options could be "Parota style" tables and avoid using the tablecloth as it can be windy on the beach and could be uncomfortable for your guest.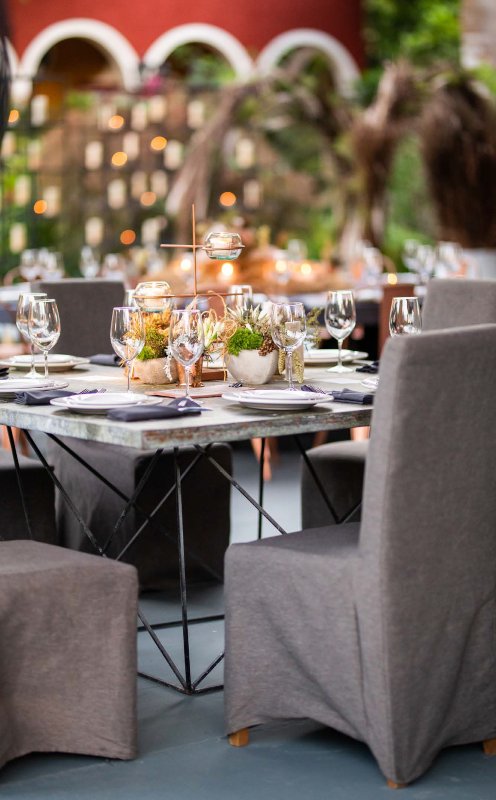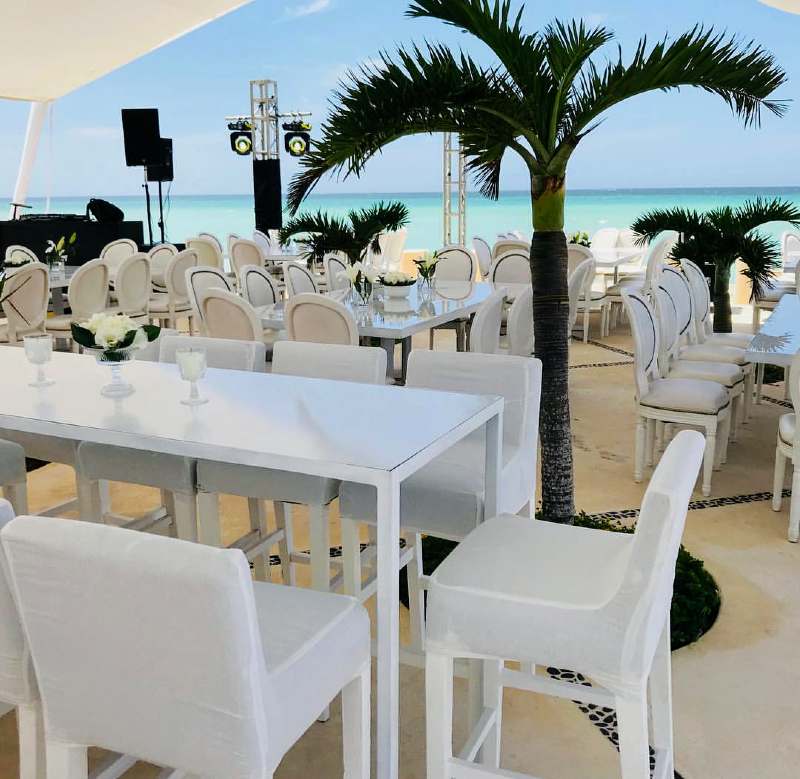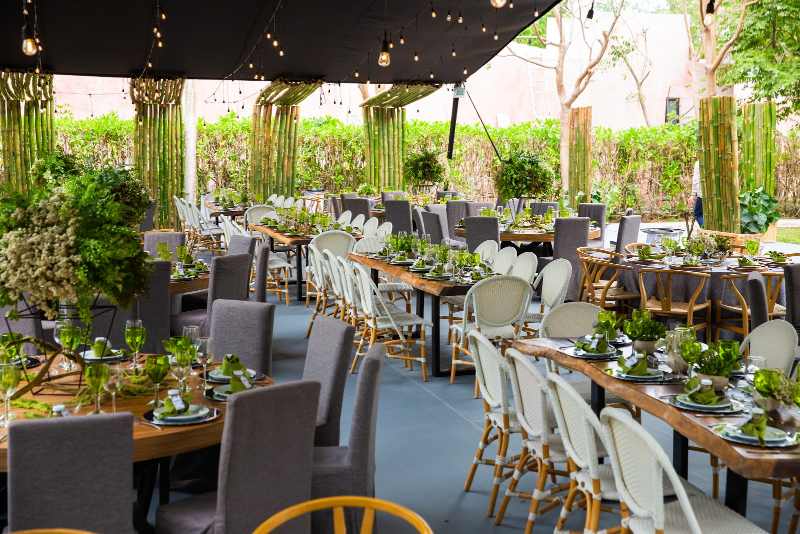 Just like the tables, in Minimal 4.0 you will find several options of chairs that you can combine. Choose chairs with a smooth texture, white, grey or wood texture; for example, the "Cross-back style" available in two shades of brown. It is also advisable to use designer chairs, a "Transparent ghost" or "Black Bertoia", as they will produce a unique appearance.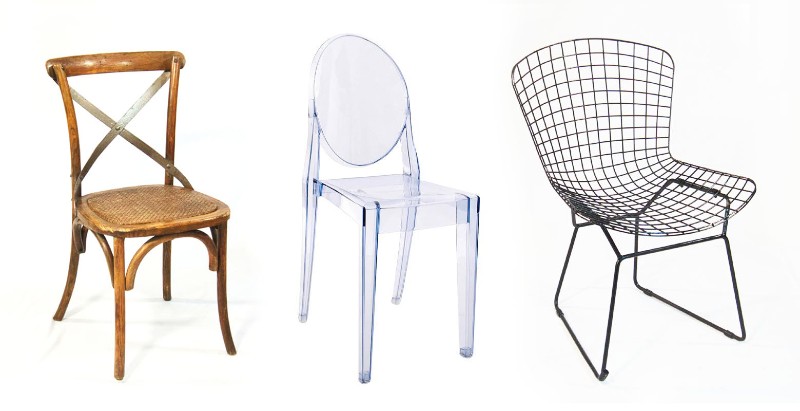 The ideal tableware for your Minimalist wedding in Cancun
Choose simplicity! We recommend using only neutral colors for this element: white, black, grey or transparent will be ideal choices. We offer as options a white ceramic set, the "concrete grey set" or a transparent set. If you prefer to be minimalist but different, we suggest using the white ceramic "rock set" with a rocky appearance, it will look nice and peculiar!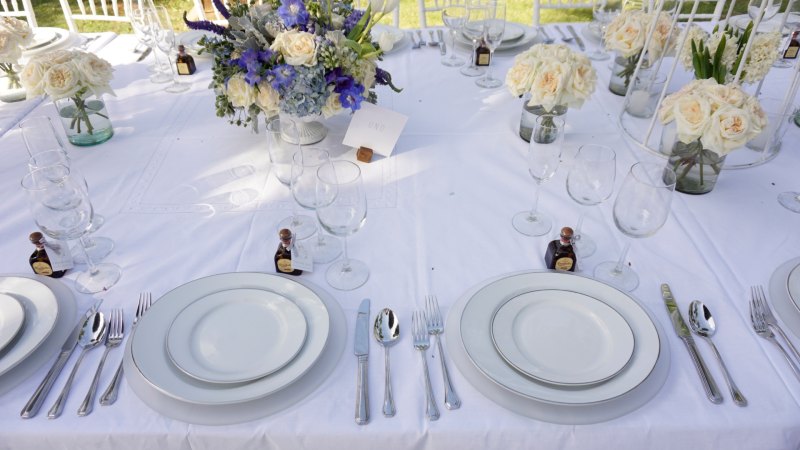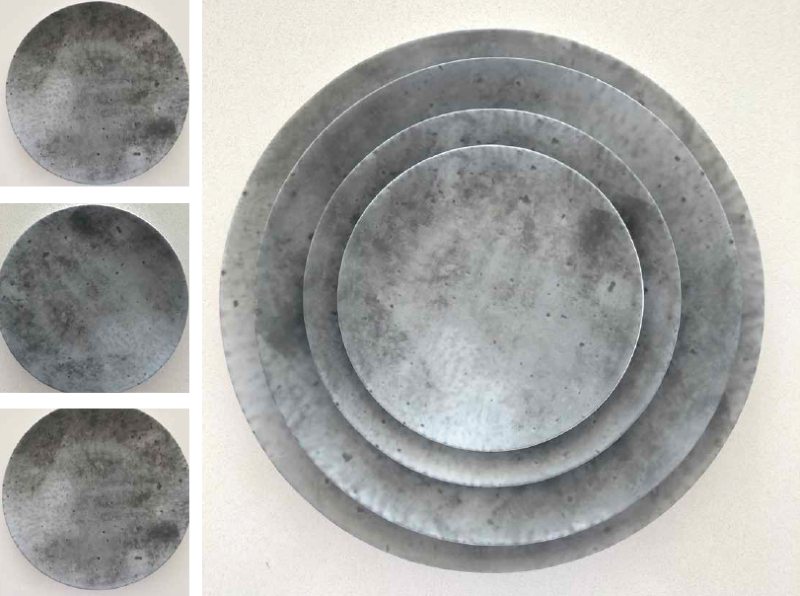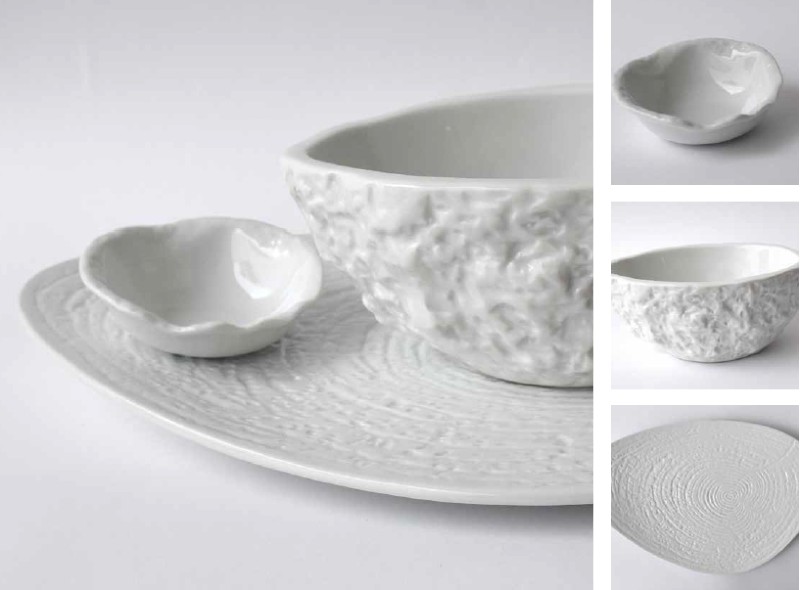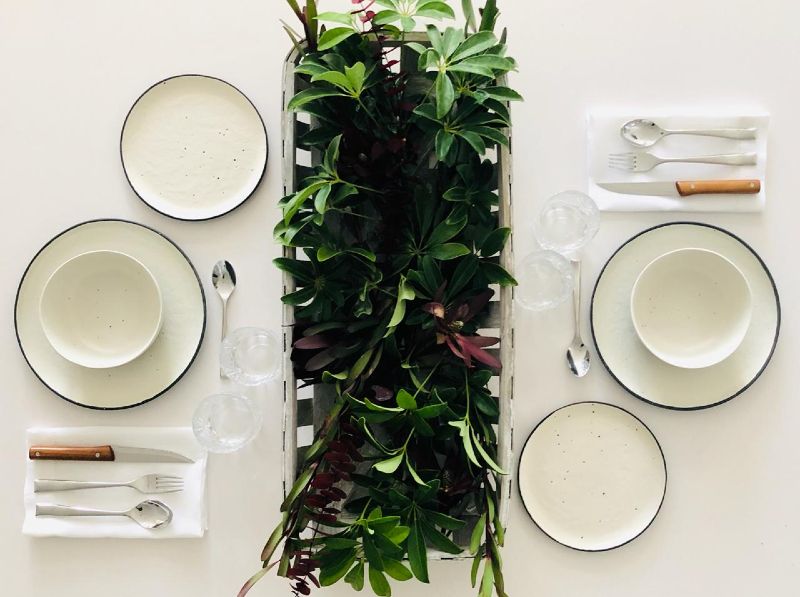 You can use a gray, black or silver base plate; and if you prefer, you can give a unique look using the "forest" base plate or some natural leaf, the freshness will flood your table.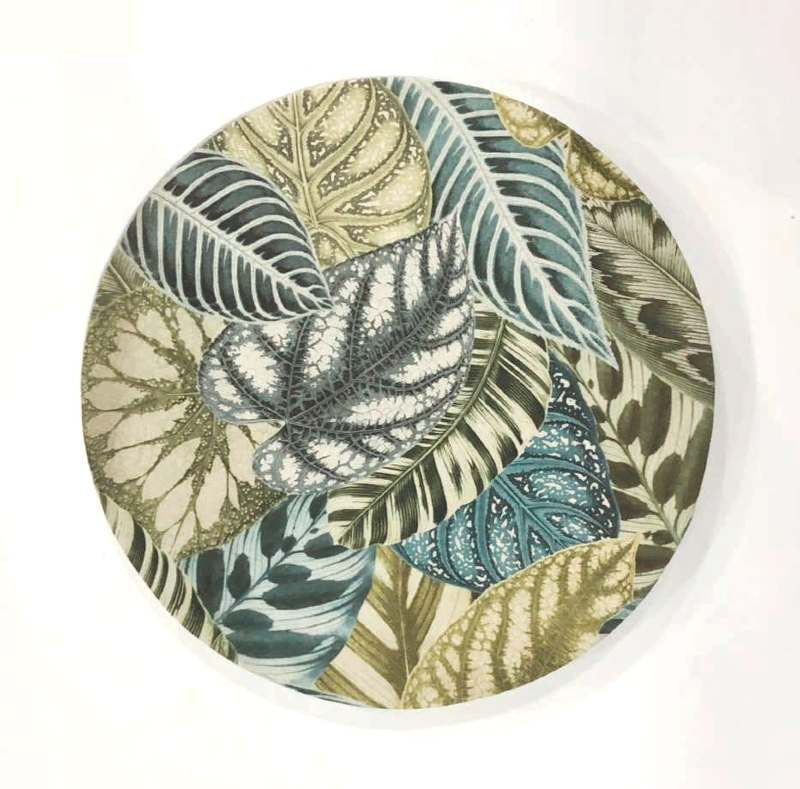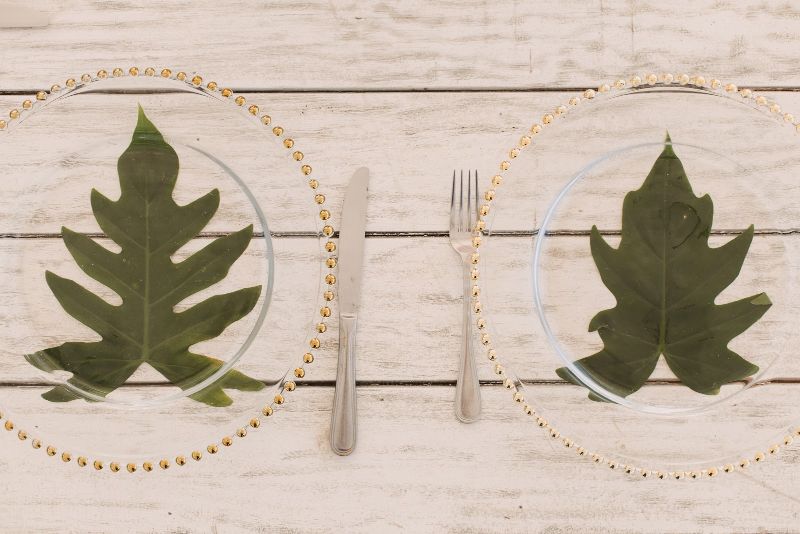 Dazzling glassware and cutlery for your Minimalist wedding in Cancun
The ideal complement to your tables is to use transparent glassware: cups and glasses. It will be the best match because it will bring elegance and simplicity to your style, it will be a small detail but it will make the difference.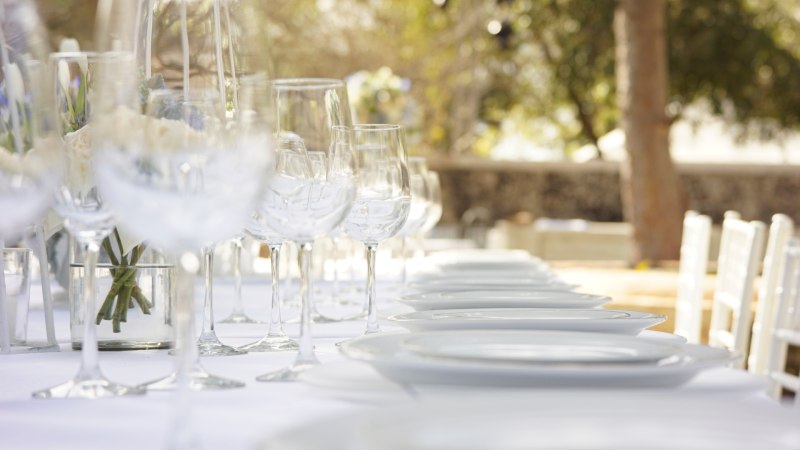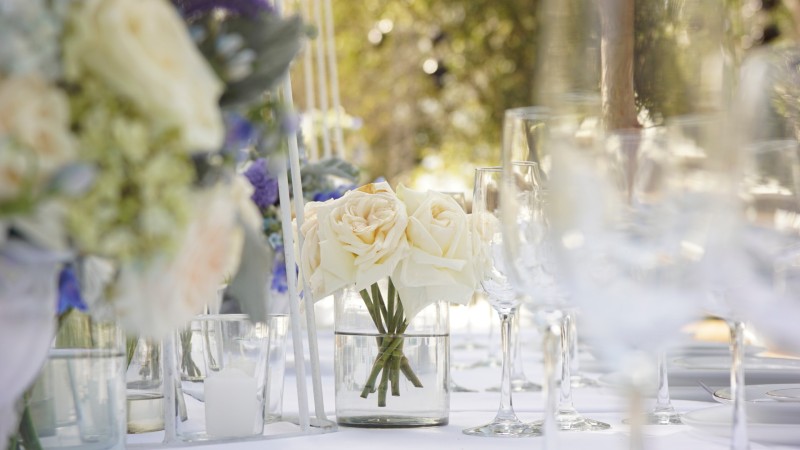 Use a simple set of cutlery; the most appropriate is to choose the "silver cutlery set" or the "set Venecia Onix" black. Remember that elegance is an important element of minimalist style.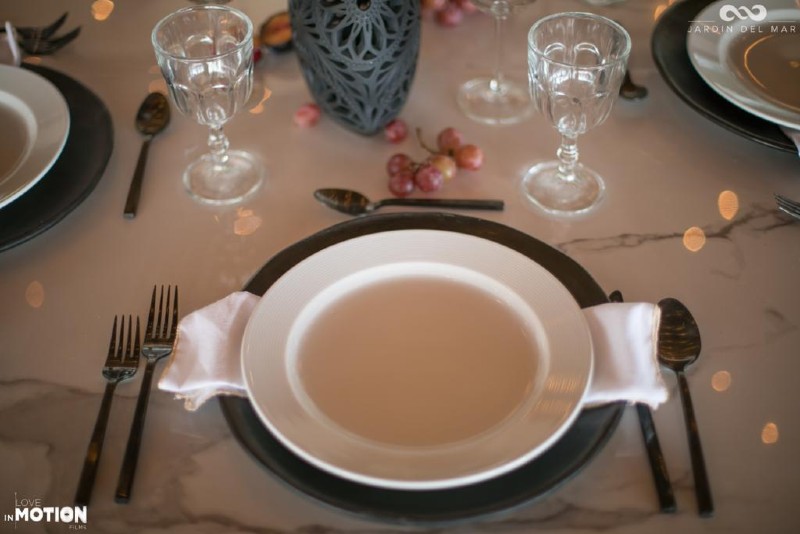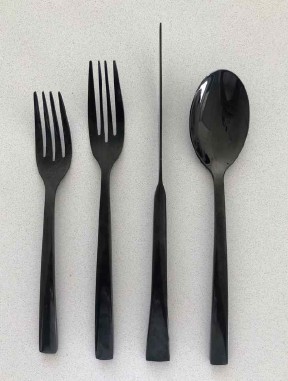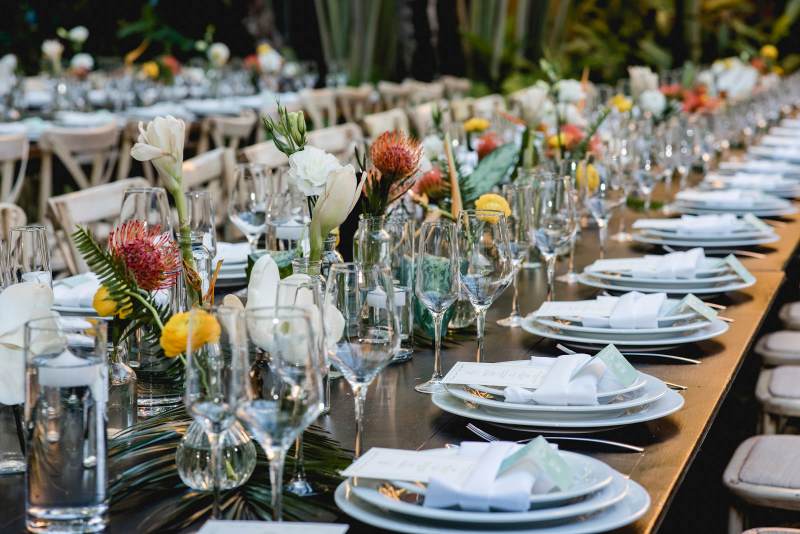 A perfect centerpiece for your Minimalist wedding
The ideal style is not to use too many decorative details; however, if you want something with a more elaborate touch, choose elements that don't stand out too much. The minimalist style should be elegant and clean to create a balance with the beach. In this case, the ideal is to use vases or sea figures of monochromatic color, either silver or white, so the combination will be perfect. We suggest you choose a "fossil style vase" as an add-on.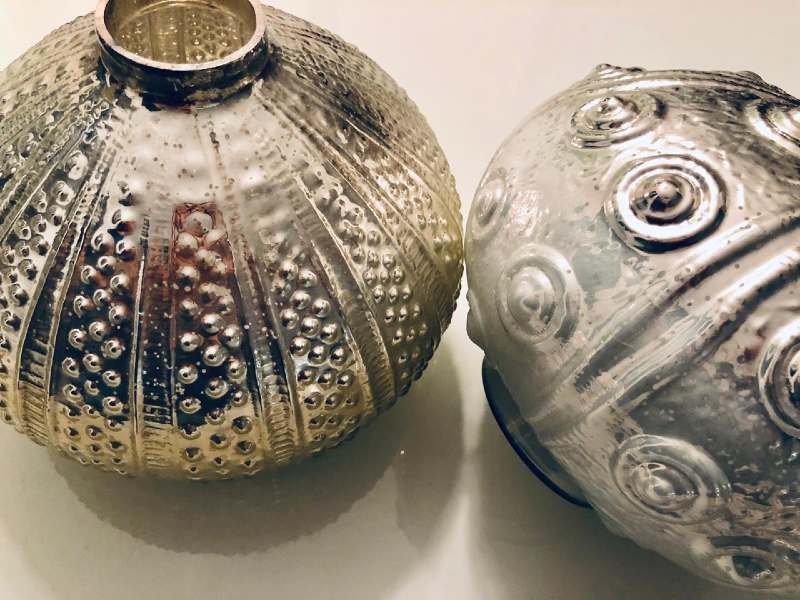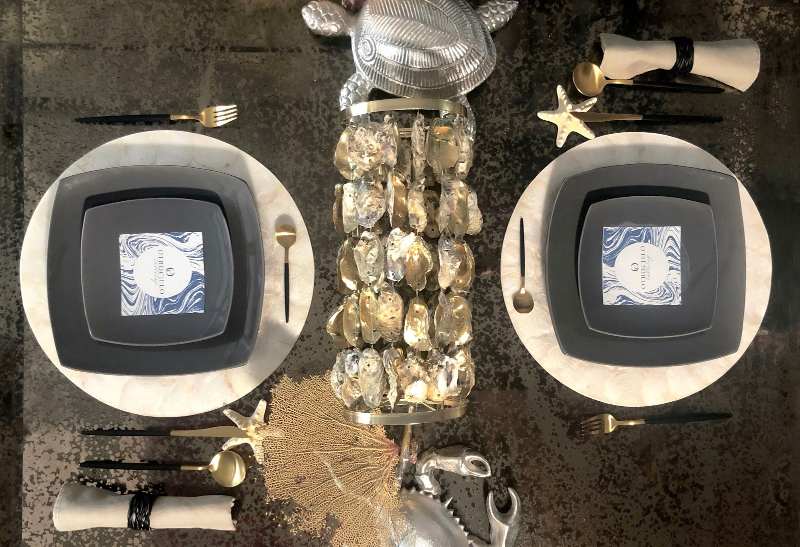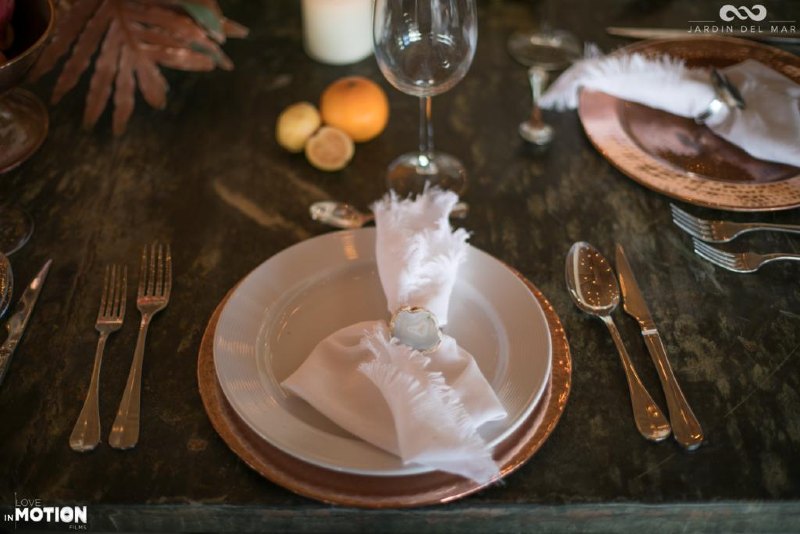 An impeccable Minimalist wedding in Cancun
The palette of green tones is an excellent option, we suggest to hire a tropical style florist. The foliage will be the protagonist, we recommend not to use flowers, however, if you want to use them you can combine some white or blue, in harmony with the beach environment.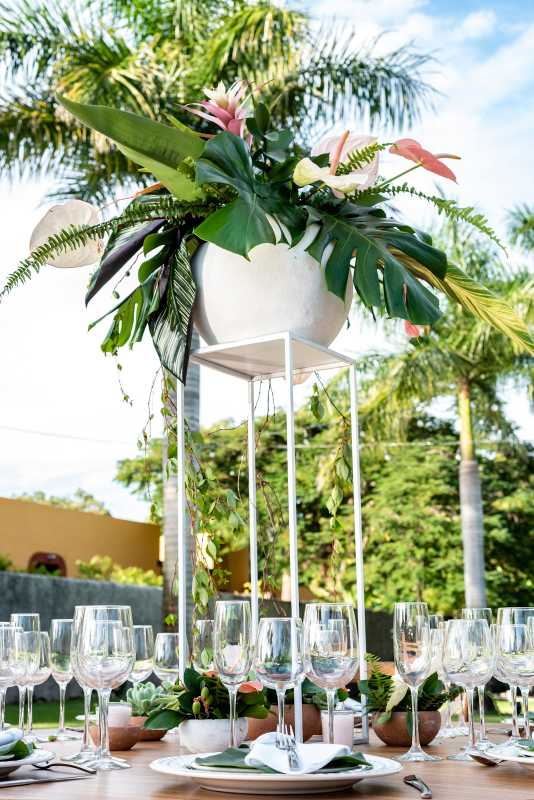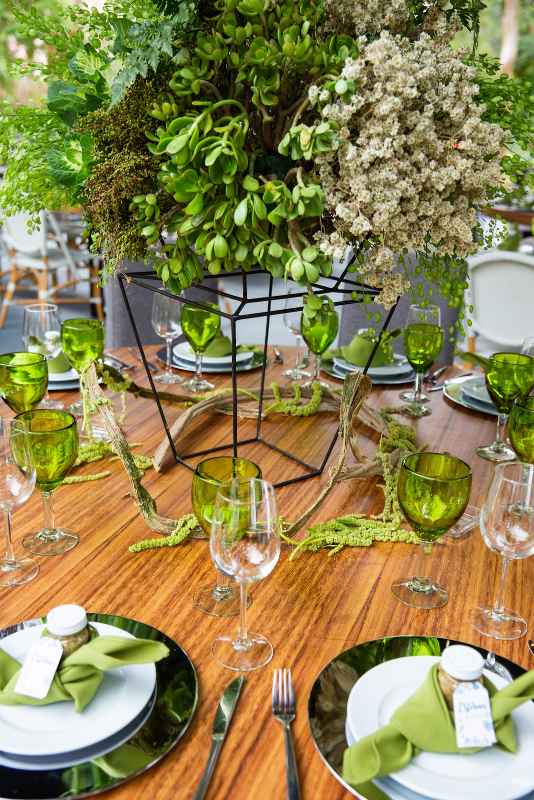 Remember to opt for a simple style. Give emphasis to the vegetation, and it will be the best way to balance the beach with the minimalist style. Balance the elements and colors, if you have difficulties do not hesitate to investigate and seek advice from professionals, create your own minimalist style and enjoy your big day!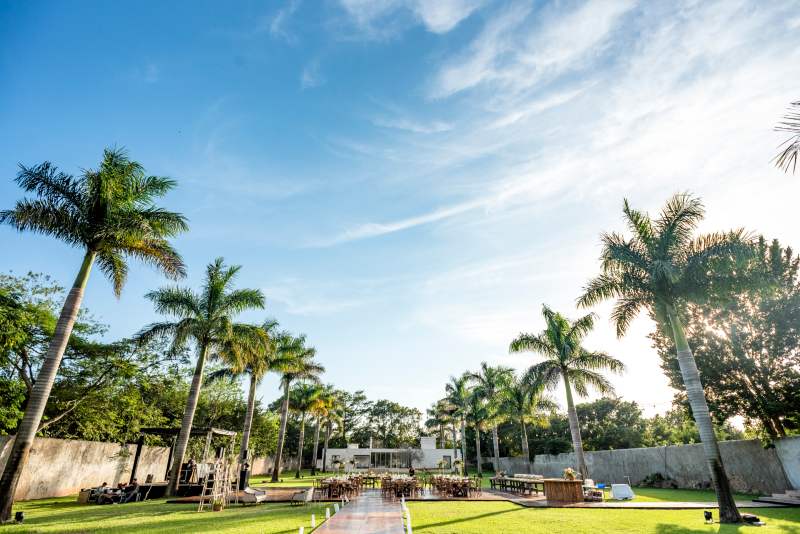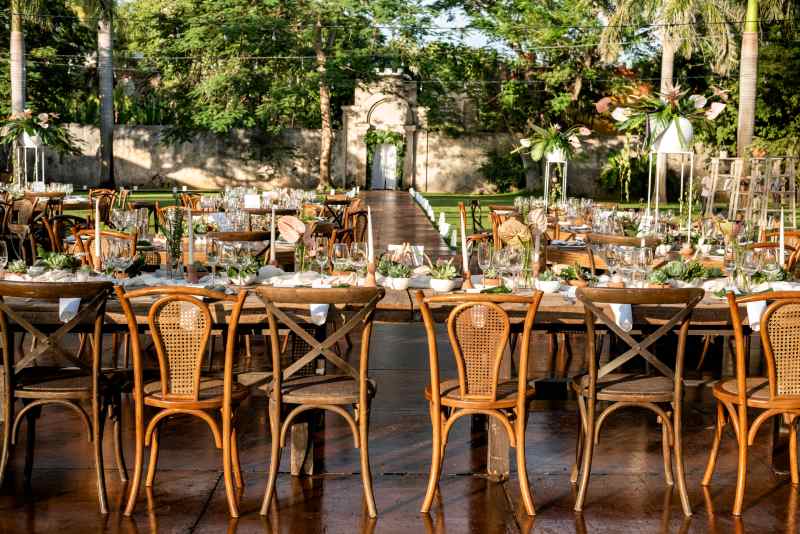 Photographic Credits: @minimal4.0.
Do you need any advice? Just click this button and a
specialist
will contact you shortly!