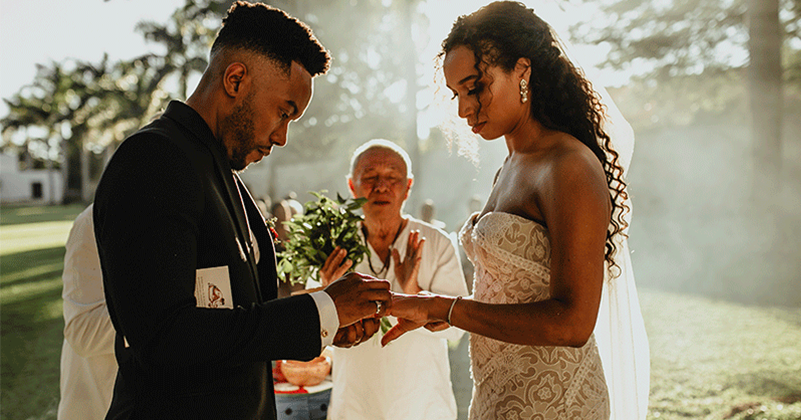 Ceremony in Hacienda Sac Chich 🌺 Jade & Justin
This Los Angeles, California couple was captivated by Hacienda Sac Chich, a venue where they and their small group of guests enjoyed a unique space in the world.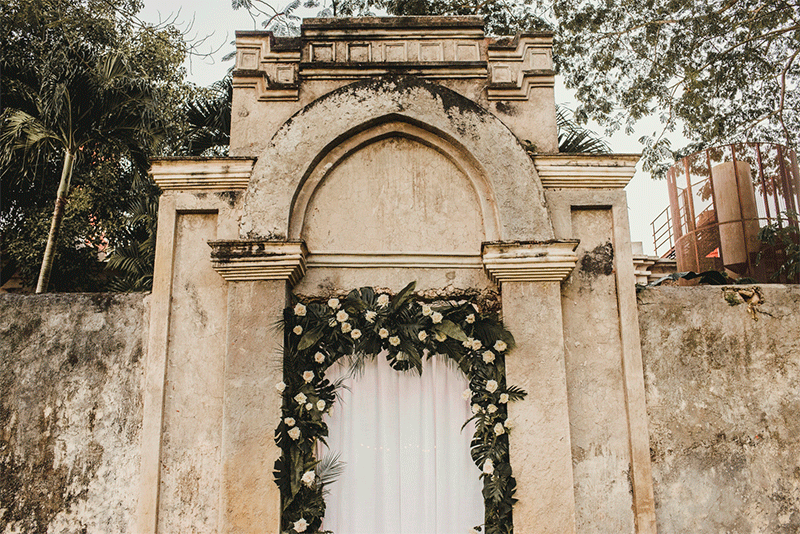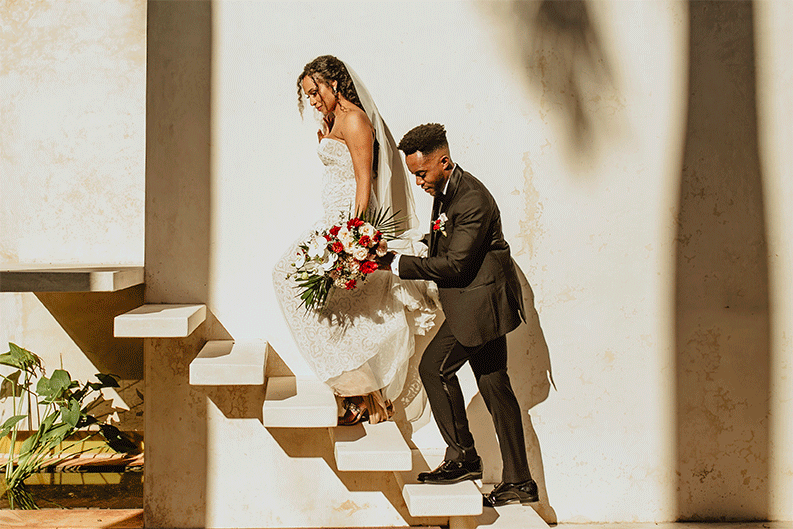 Being a wedding of only 40 people, the couple chose to have their ceremony in the hacienda's enormous garden, at the foot of huge trees that framed the hacienda's iconic archway.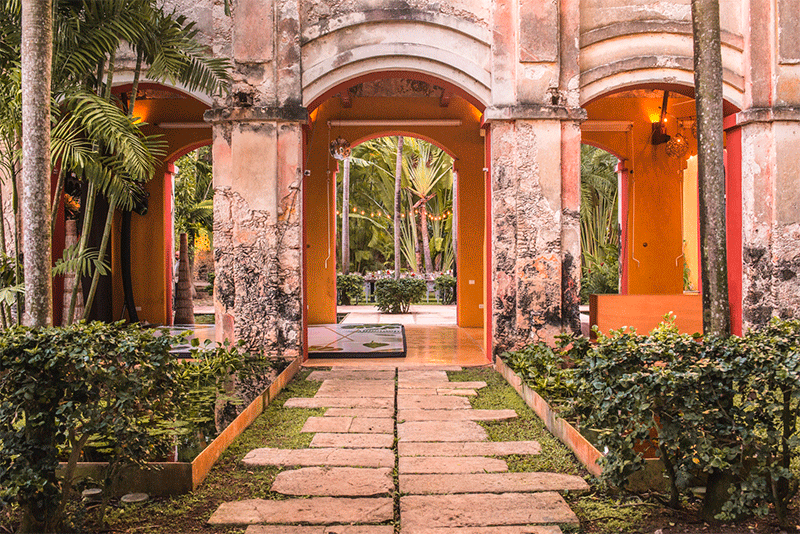 As guests began arriving from Mérida, they were greeted in the garden with seasonal freshwaters and invited to take their seats. Once everyone had taken their seats the entrance music began to play and the cortege made their entrance, first Justin entered accompanied by his sister and mother and then we watched the parade of the couple's best friends and at the end, we could see Jade accompanied by her mother's arm.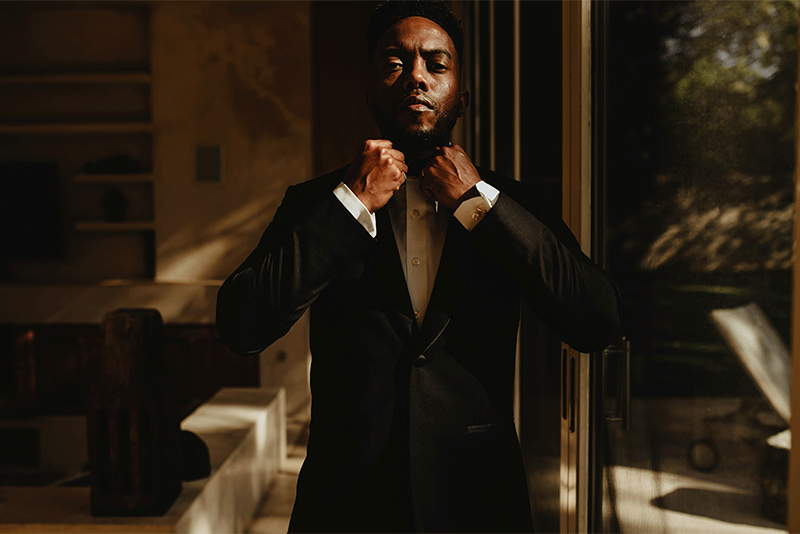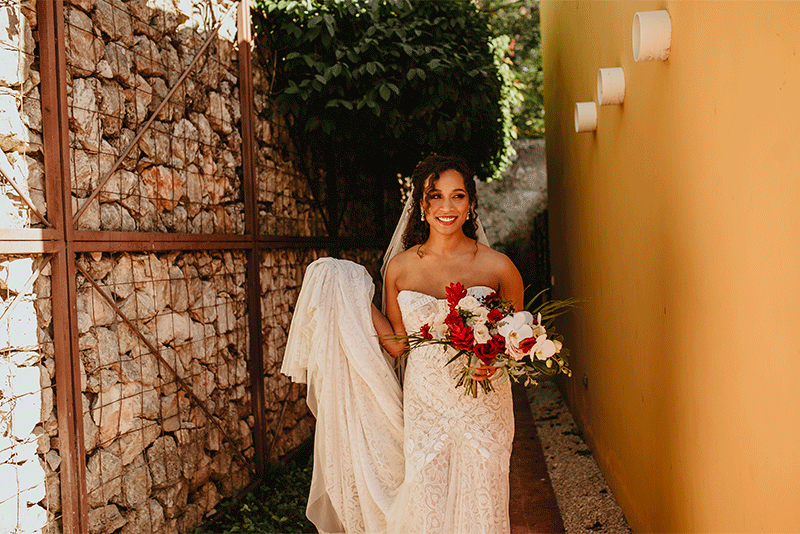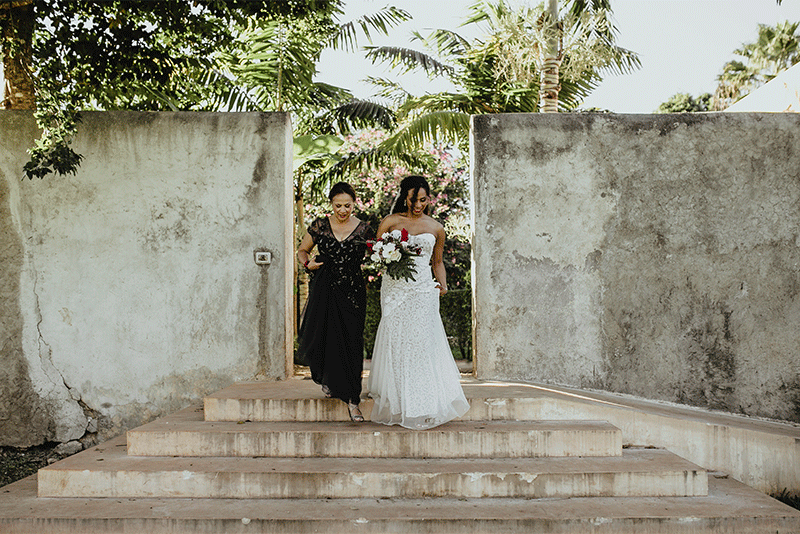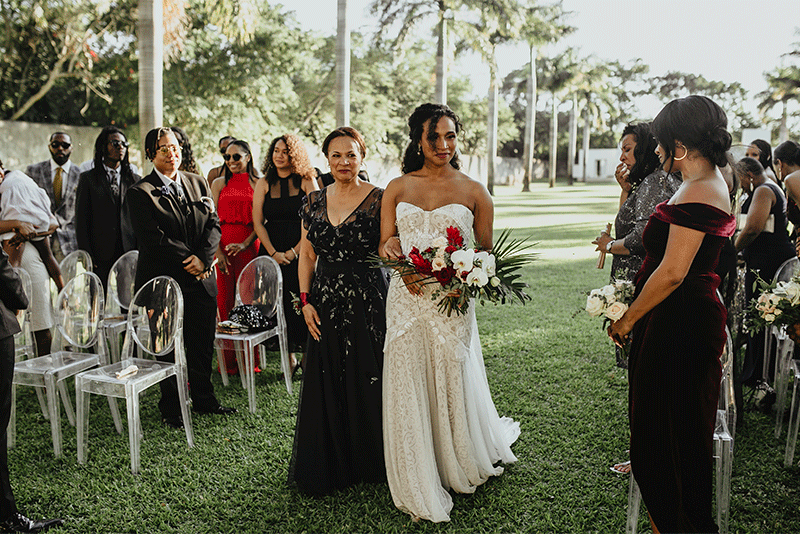 Mayan ceremony: love and spirituality
When the couple was together at the altar, the conch shells of their Mayan ceremony began to sound. This couple chose to have a Mayan ceremony because of the spirituality that the rituals signify. 
With an English translation, the couple received the blessing of the 4 gods of each cardinal point. We could see the union of the couple with the previously blessed seed ribbon, the bride and groom sharing corn and honey as signs that they will never lack food and sweet moments in their family.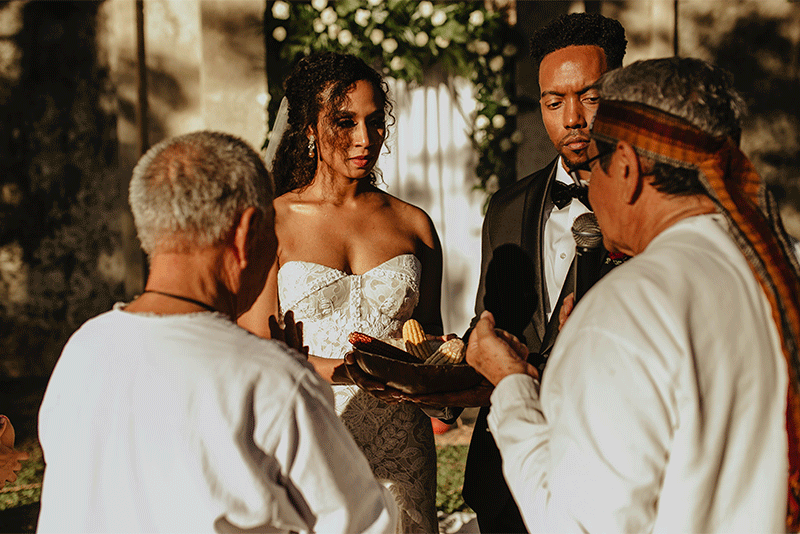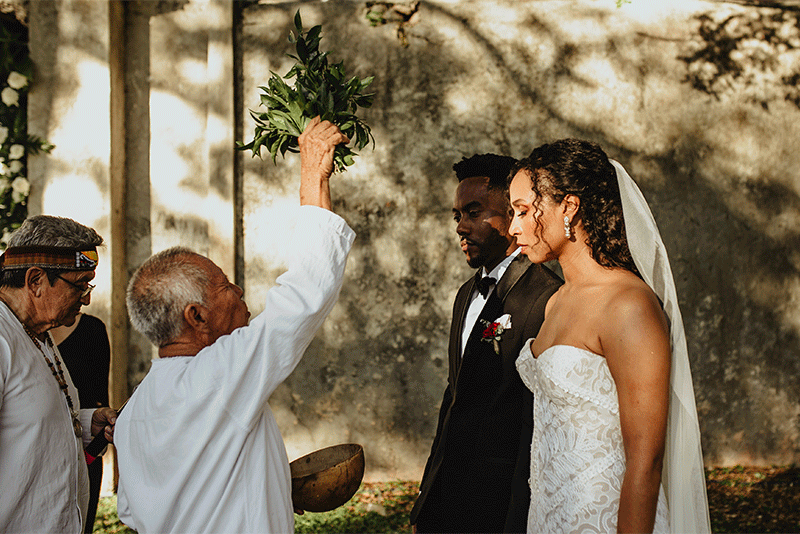 Toast to the bride and groom
At the end, the couple exchanged rings and declared their vows. These moments were filled with laughter and tears from all the guests and to end the ceremony, the traditional toast that marks the end of the Mayan ceremony was made, in which everyone toasted with "Balché", a drink made from honey.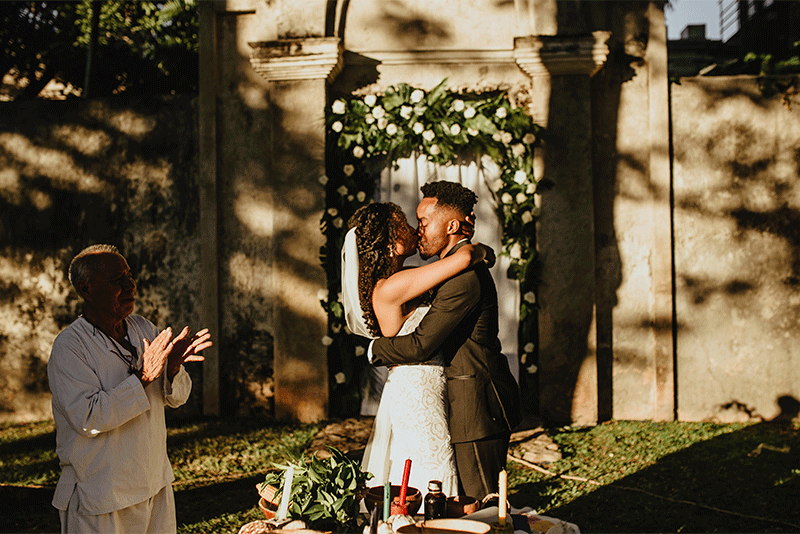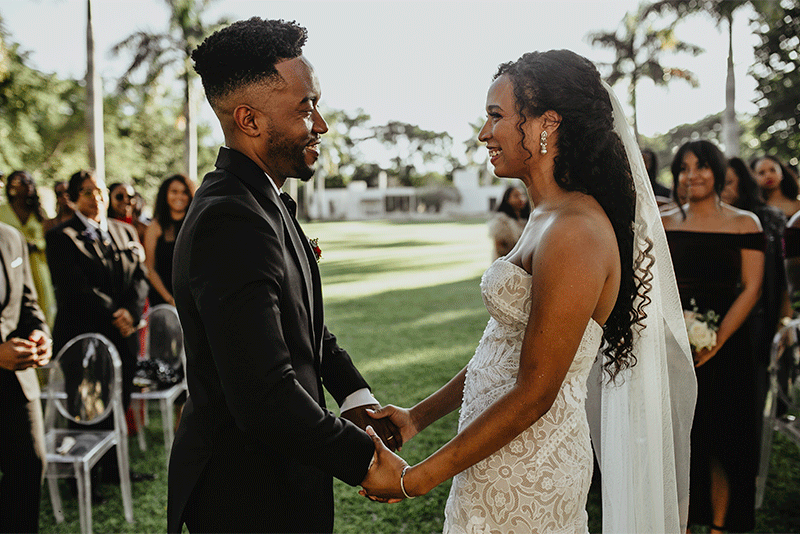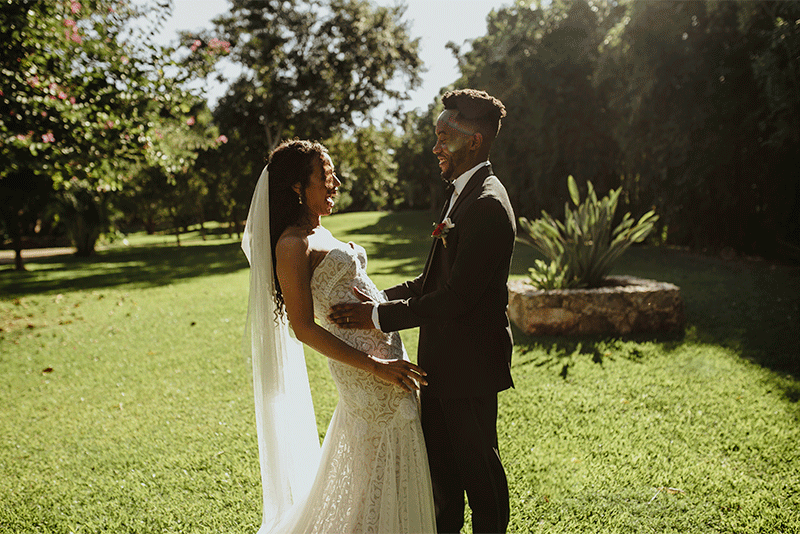 After this, the couple left the sacred area and celebrated in style, having become husband and wife. 
Do you want to know more about TIPS for your wedding in Yucatan?

We are YUCATANLOVE, Wedding Planners in Mérida

, ask us.
Photo credits: @fabriziosimoneen