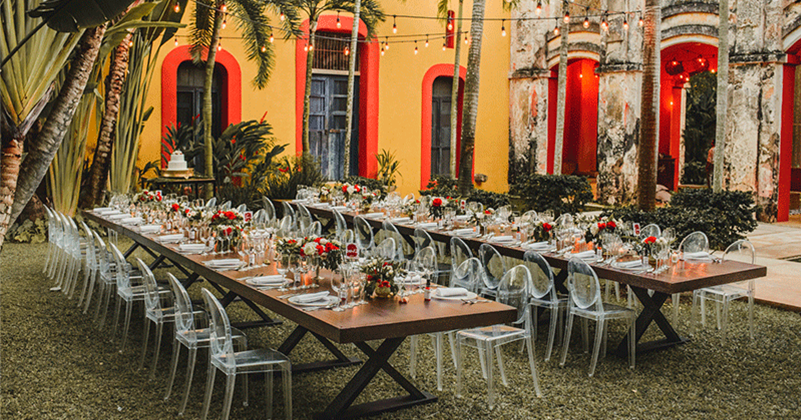 Details in Hacienda Sac Chich 🌺 Jade & Justin
This couple from Los Angeles, California was captivated by Hacienda Sac Chich, a venue where they and their small group of guests enjoyed a unique space in the world.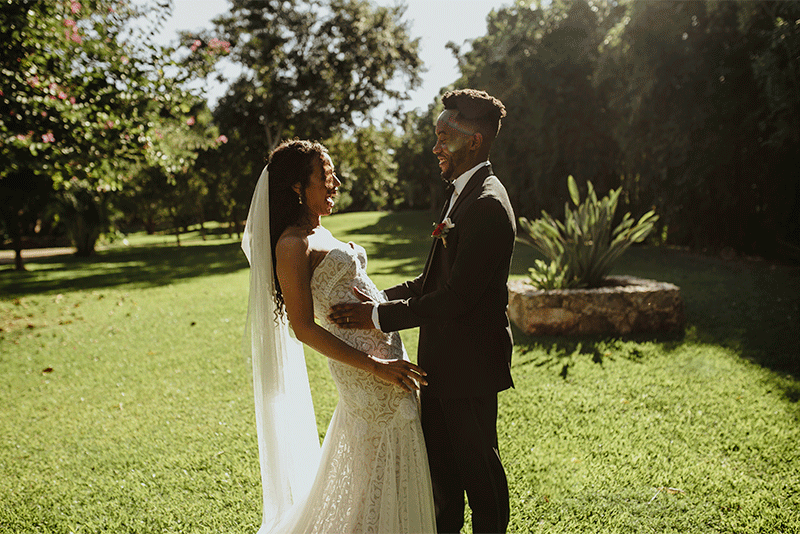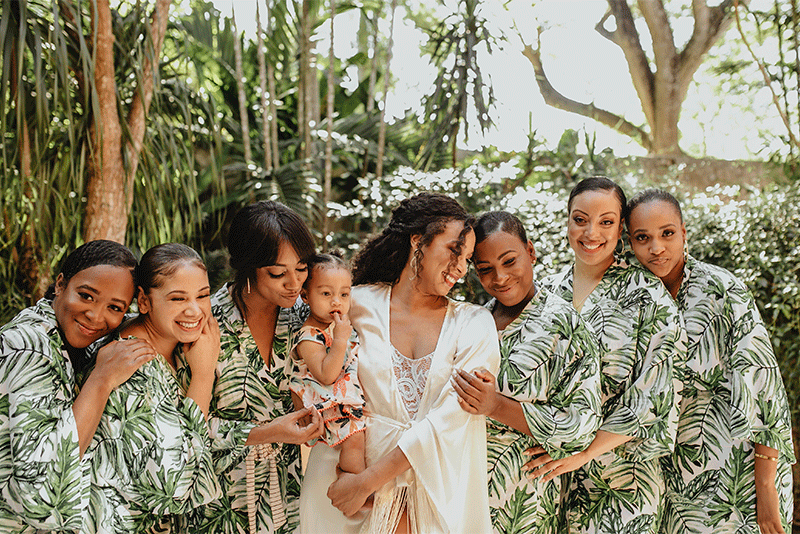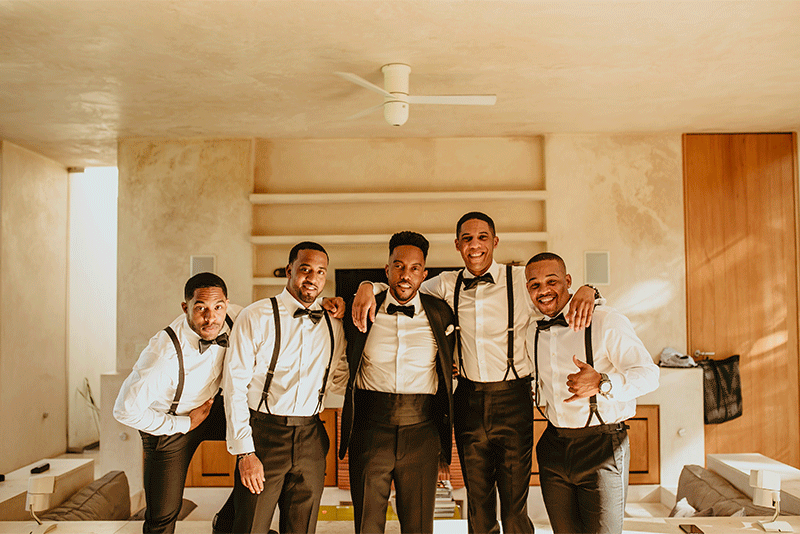 Once the ceremony was over, the guests were moved to the pool area of "Casa Vieja", a comfortable and tropical space, surrounded by nature. 
While they were greeted with refreshing drinks and some traditional Trova Yucateca, the couple went to "Casa Sisal" to pick up little Jorja who was ready to enjoy the party with her parents. When the couple entered the cocktail party the guests greeted them with smiles and congratulatory hugs.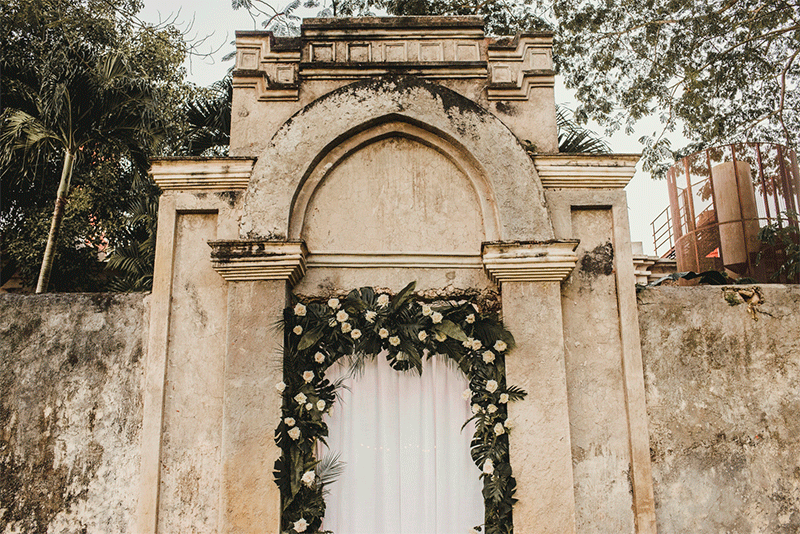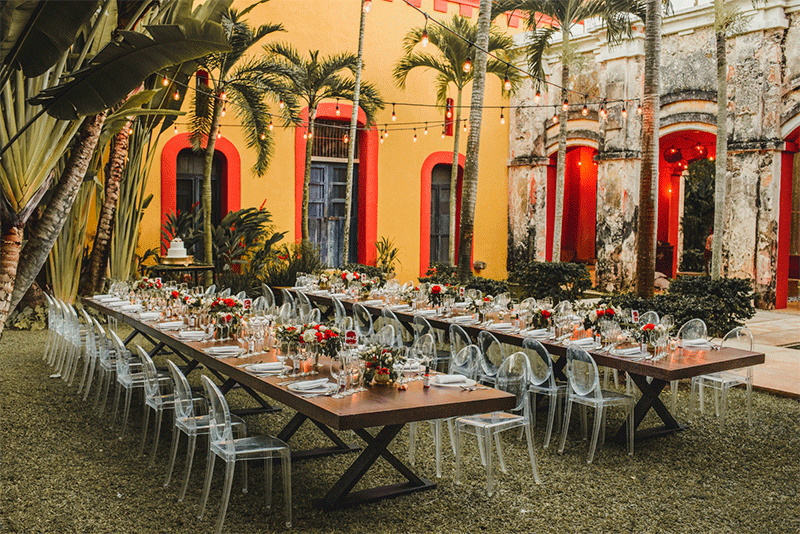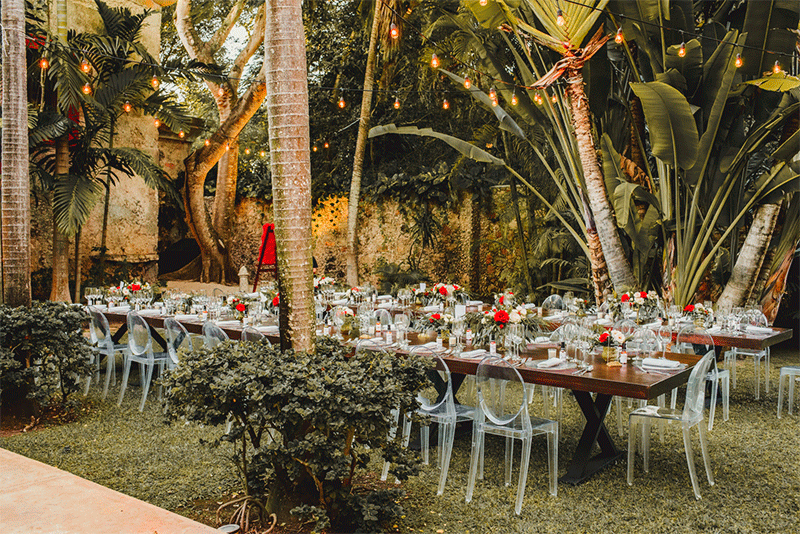 During this moment the last details of the reception were finished, in the garden of "Casa Vieja", a warm and exquisitely decorated reception awaited the guests. 
Yucatecan style welcome
Two imperial wooden tables with transparent chairs were decorated with flowers in red and white touches. At each place setting was a little bottle of habanero chili sauce (local chili) indicating each guest's place setting.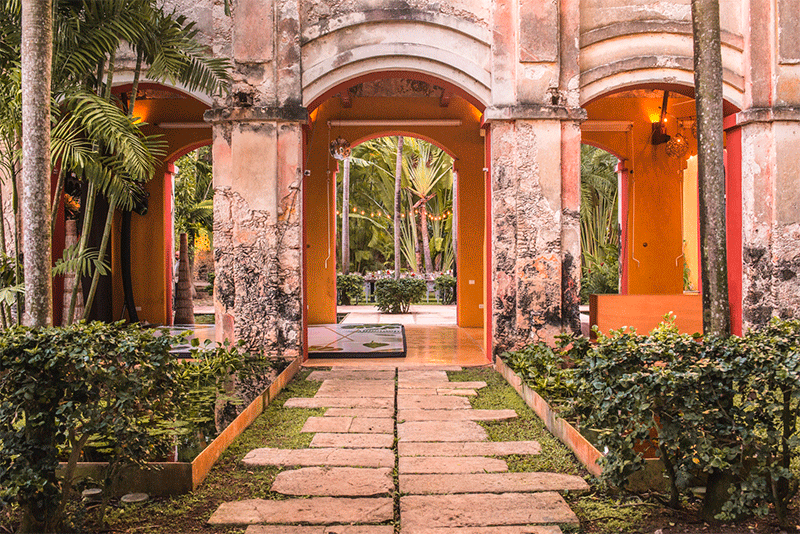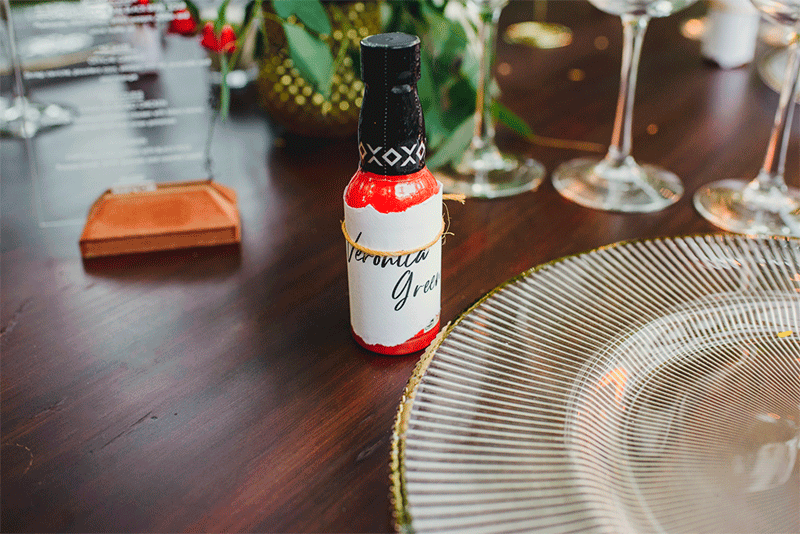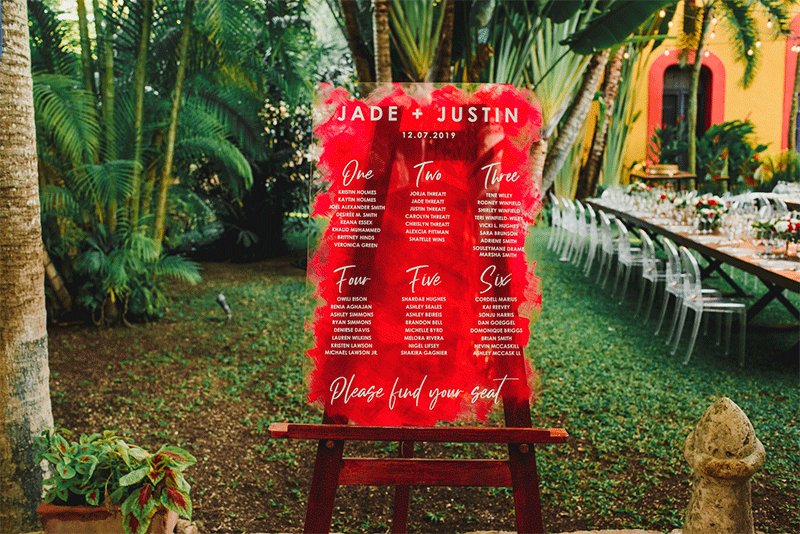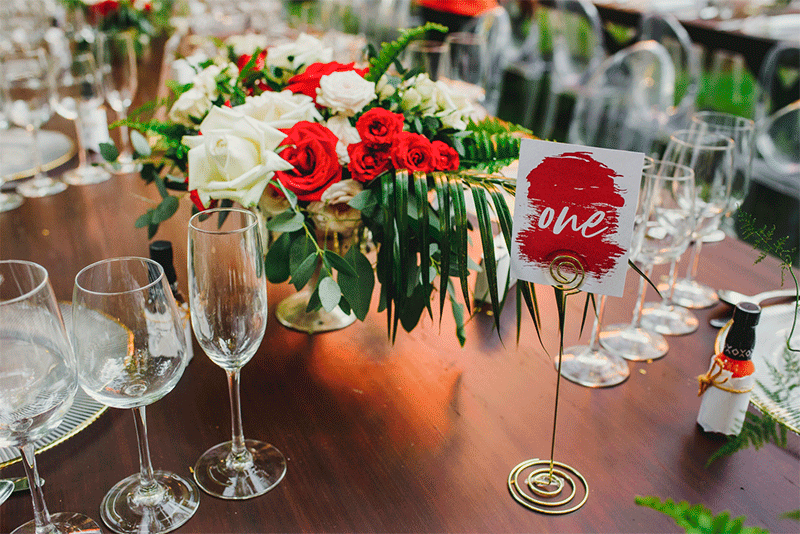 The couple placed roll cameras on each table so that guests could take pictures and then later they could develop those pictures and see the unique moments they captured. Both tables were illuminated with light bulbs that provided a romantic ambiance. 
Next to the bar, a neon sign was illuminated next to the dance floor and a lounge area for guests to relax.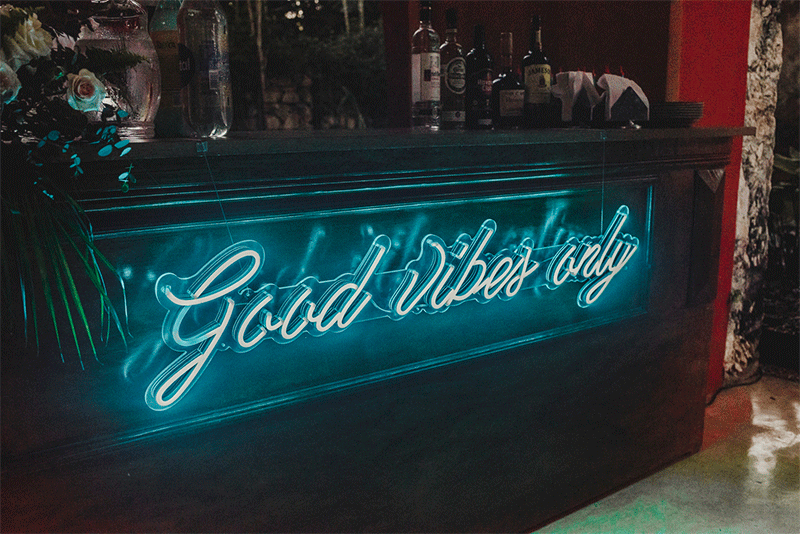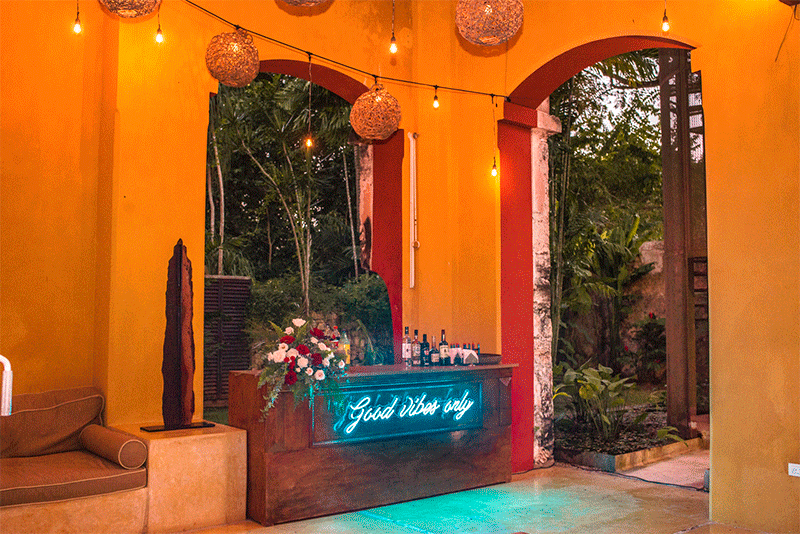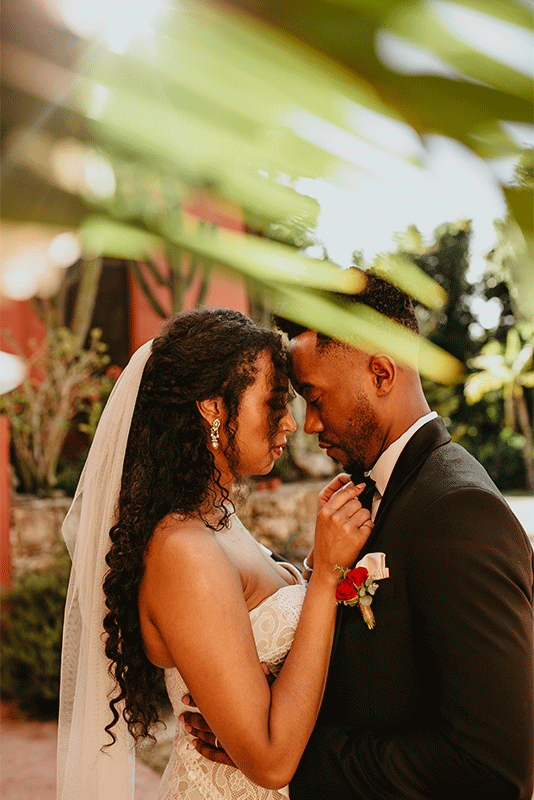 Triumphal entry and Mexican flavors
Once the guests passed into this area and took their places, the newlyweds made their grand entrance which was accompanied by fireworks that lit up the sky. When the couple entered, dinner was ready, a combination of Oaxacan flavors with local touches enamored each and every one of the guests.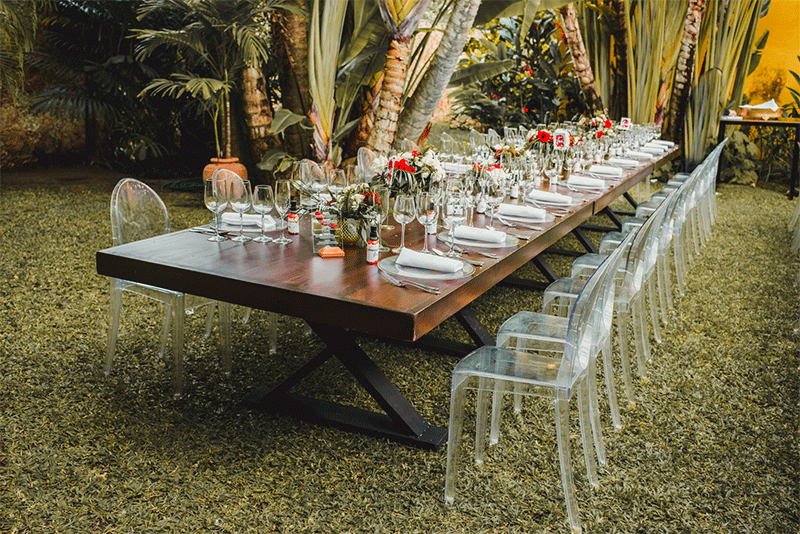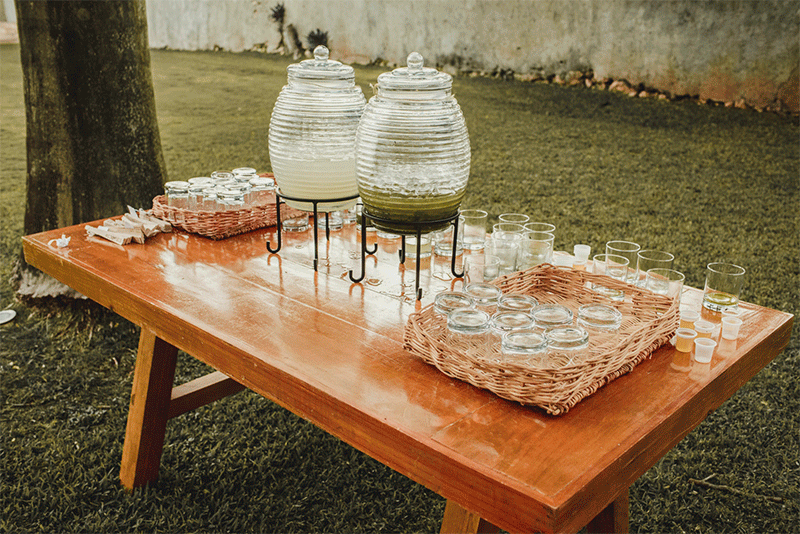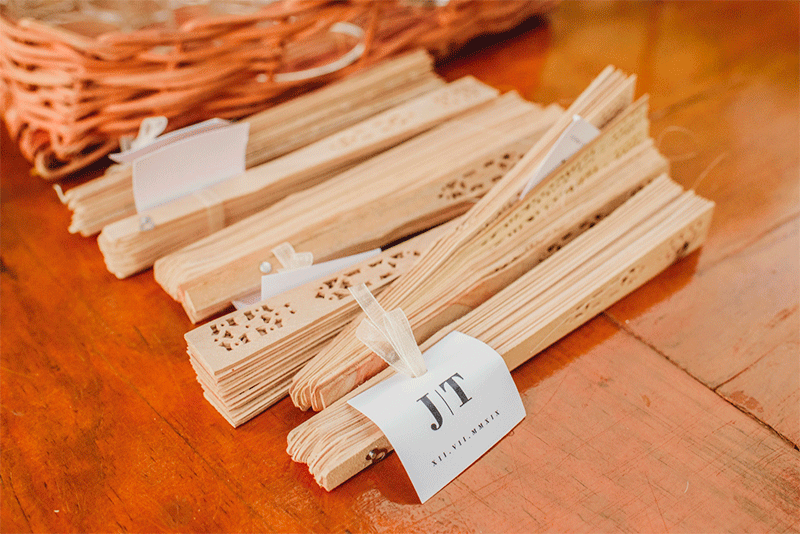 During the dinner, we could hear the words of the couple's best friends with their best wishes for this new stage. At the end, the couple approached the dance floor and began with what would be their first dance as spouses and what would be the beginning of an unforgettable evening full of fun and love.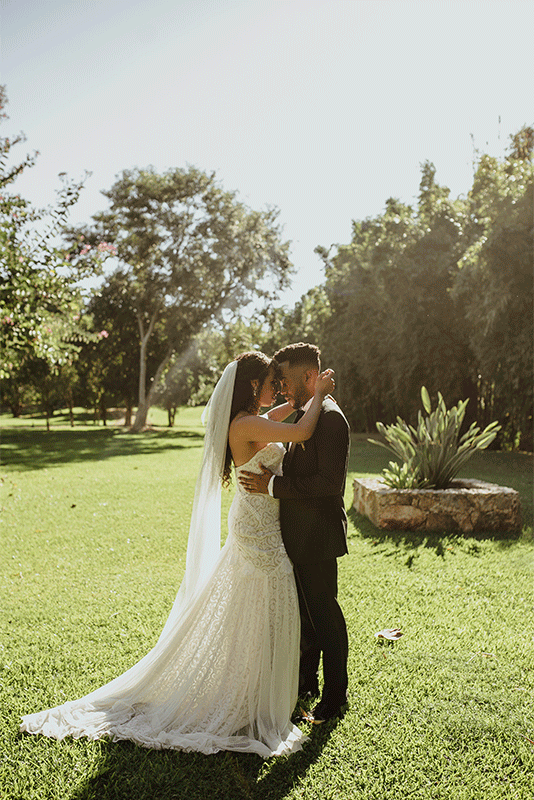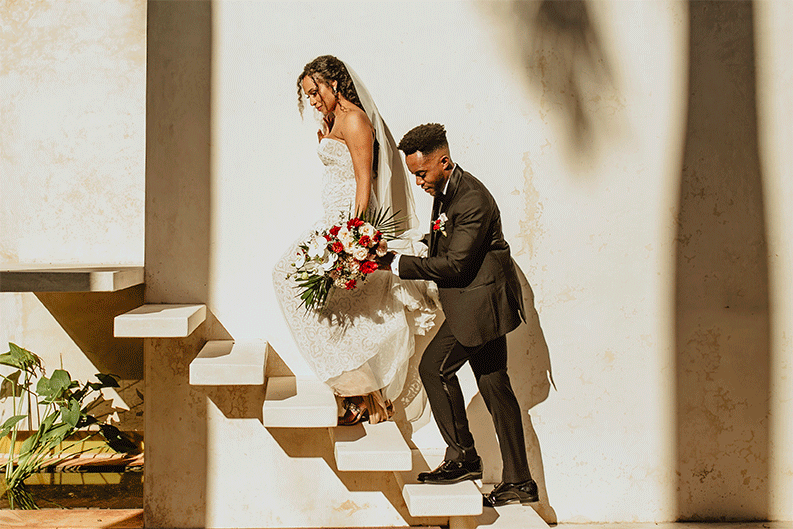 Do you want to know more about TIPS for your wedding in Yucatan?

We are YUCATANLOVE, Wedding Planners in Mérida

, ask us.
Photo credits: @fabriziosimoneen