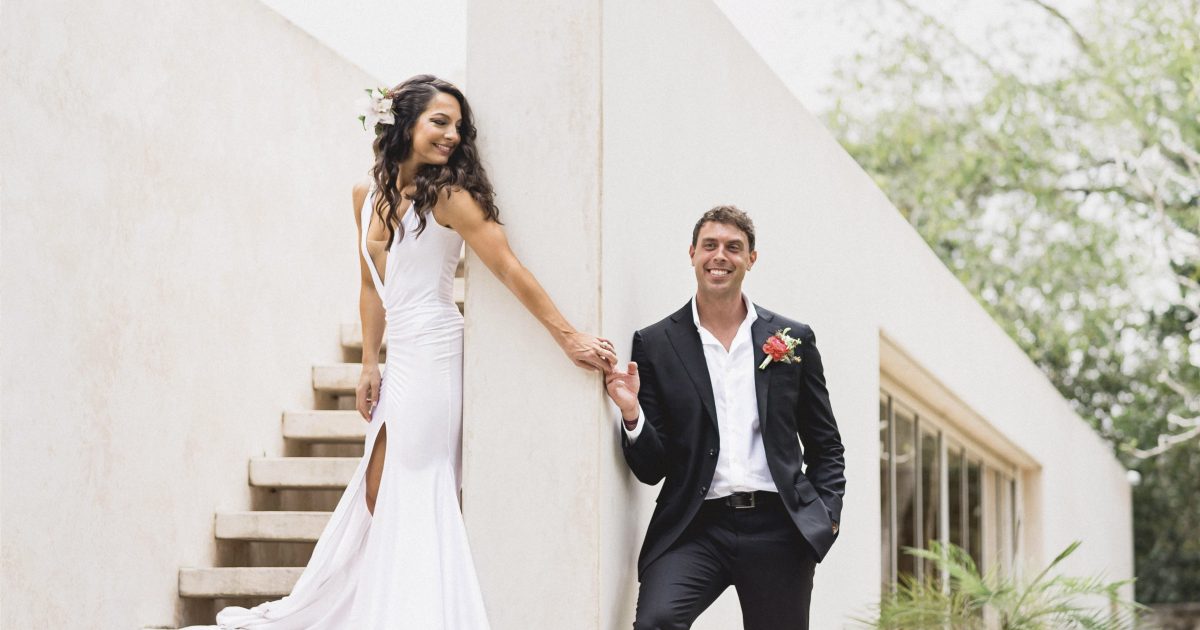 Romantic Garden at Hacienda Sac Chich: Tegan & Dan
A romantic garden was the perfect location for Tegan & Dan's destination wedding. On the wedding day, Tegan got ready in a beautiful room with her bridesmaids, while Dan prepared in another nearby room. The excitement and anticipation from both could be felt in the air.
Romantic garden background
Before the ceremony, Tegan & Dan had their First Look at each other under the iconic archway of the hacienda. It was an emotional and beautiful moment that allowed them to share an intimate moment before the big event. Dan looked dashing in a black suit while Tegan wore a plain dress with a V-neckline that complemented her mermaid figure.
Romantic garden wedding
The symbolic ceremony took place at The Loggia, an outdoor structure with a spectacular view of the Hacienda Merida. During the ceremony, the couple exchanged emotional vows and rings that symbolized their eternal love. Finally, they sealed their love with a kiss.
Romantic garden party
For their wedding, Tegan & Dan chose a décor in orange and green tones that contrasted perfectly with the tropical surroundings.
After the ceremony, the guests and the couple enjoyed a cocktail while listening to mariachi music. Then, they headed to the reception which took place in the main garden, decorated with lights and tropical elements.
The guests enjoyed a delicious dinner before Tegan danced with her father and Dan with his mother. Then, the couple danced their first dance as husband and wife while the guests surrounded them with tears in their eyes. The dance was followed by an impressive fireworks show that illuminated the night sky and kicked off the party.
Tegan & Dan's destination wedding was an unforgettable event that celebrated their love and mutual commitment. Every detail was carefully thought out and executed, from the choice of location to the decoration, menu, and music. The tropical and romantic atmosphere of the hacienda, along with the joy and excitement of the bride and groom and their guests, created a unique and unforgettable atmosphere.
Do you want to know more about TIPS for your wedding in Yucatan?
We are YUCATANLOVE, Wedding Planners in Mérida, ask us.