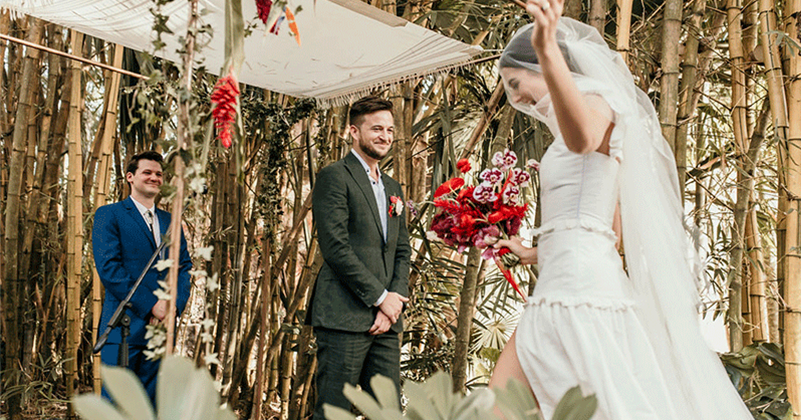 Jewish Ceremony at Hacienda Sac Chich 💟 Esti & Bryan
Guests began arriving at the hacienda to celebrate the Tish, a pre-wedding celebration where men are in one area and women in another. Both enjoying a pleasant time at their own pace.
Multicultural ceremonies
All the guests enjoyed drinks and good music while they waited for the Od Yishama, a traditional Jewish song, to start. Once it did, it was time for Bryan to arrive at Esti's side with chants and in the company of his family and friends. 
After he reached her, he asked for the permission of Esti's father to lift her veil and kiss her and as the couple sealed their love, everyone cheered for them. With the Tish coming to an end, it was time for everyone to go towards the ceremony, where the Chuppah was already settled for Esti and Bryan's arrival.
The courtship then began with Bryan walking the aisle accompanied by his mother and father. Then, it was time for the bridesmaids and best man to walk towards him and settle in their own locations as everyone waited together for Esti's arrival.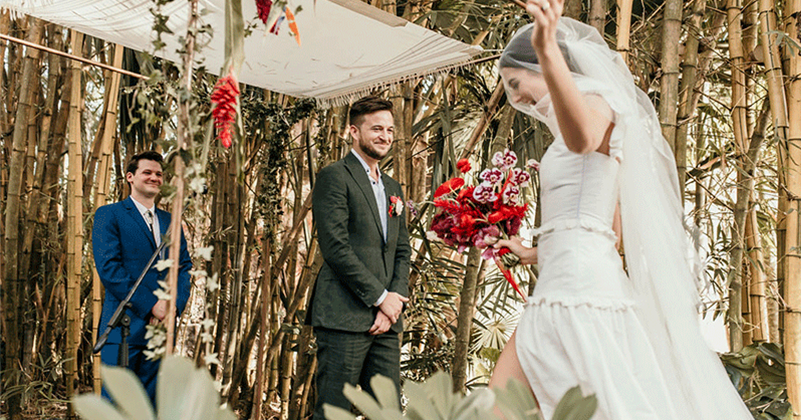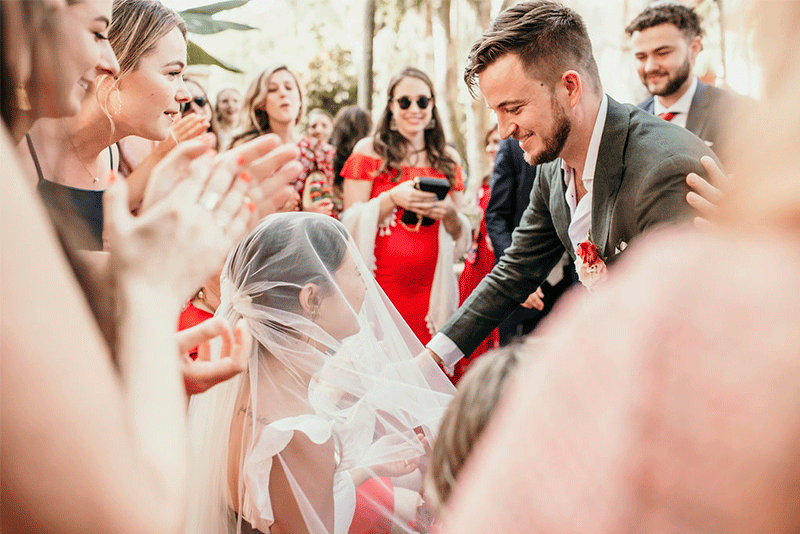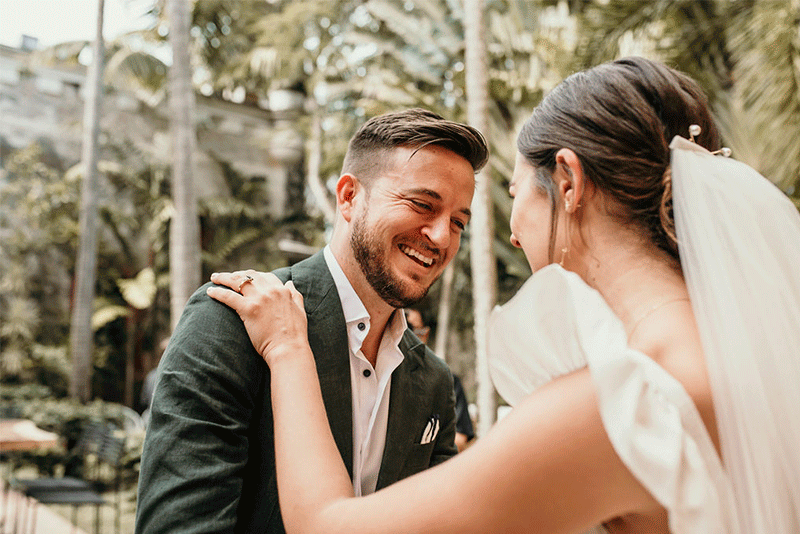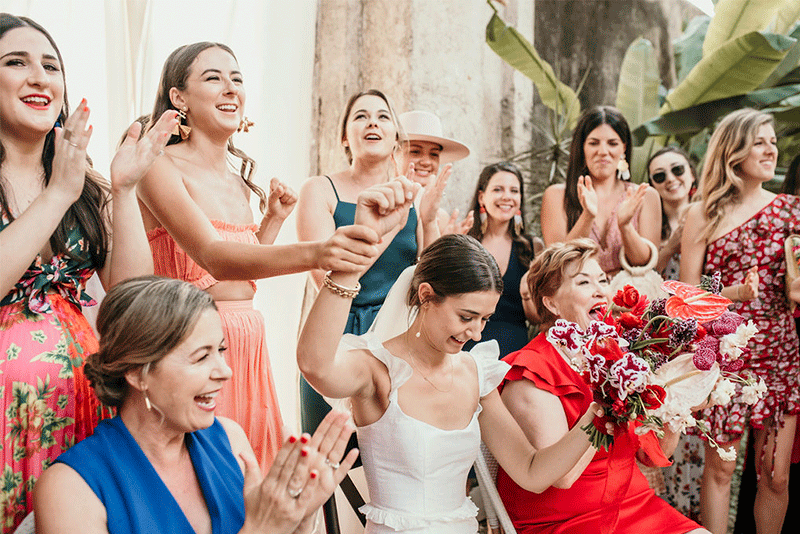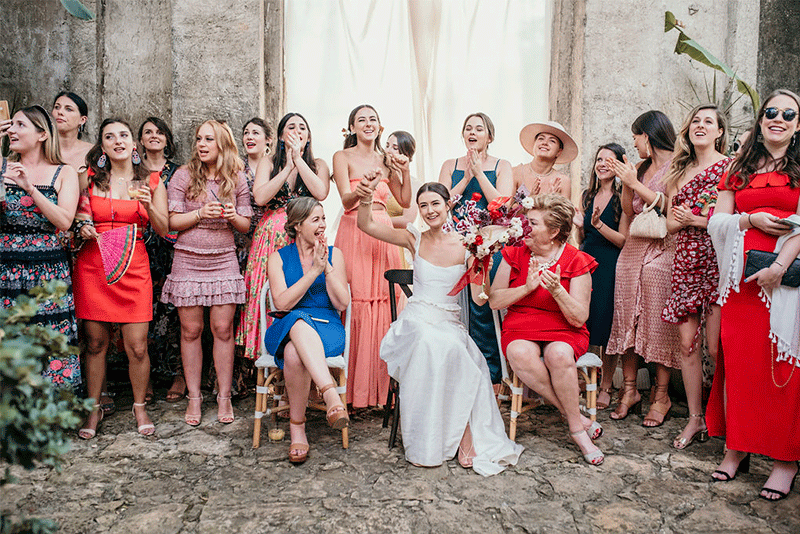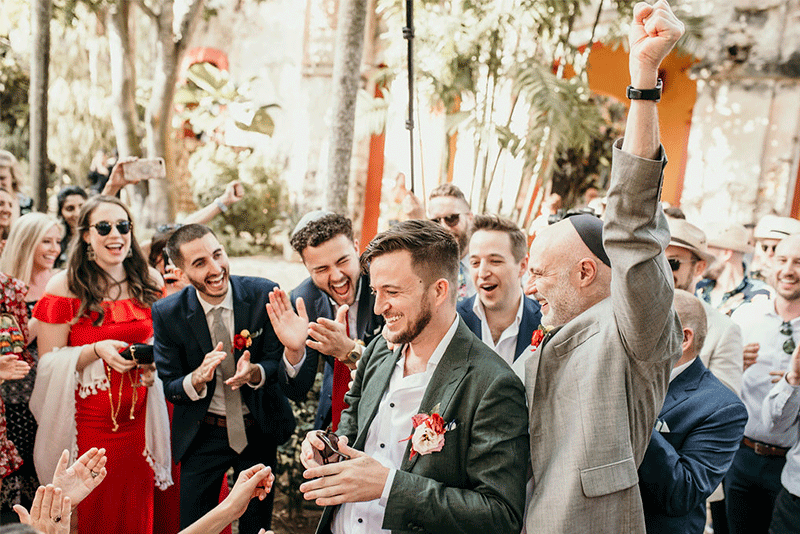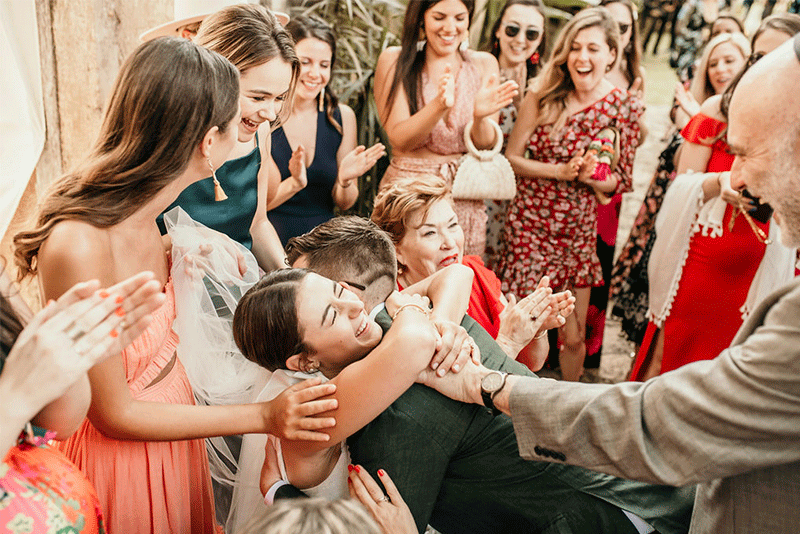 Traditional Jewish Wedding
The big moment came and Esti walked the aisle in the company of her parents who left her a few steps from the altar so she and Bryan could do the mandatory seven laps. For the Jewish religion, the number 7 has many meanings but one of them is "protection". So as Esti gave 7 turns around Bryan, she created a wall of protection for him before the ceremony started. 
The ceremony took place under the gaze of all the guests who were extremely happy for the couple. Before the ceremony ended some of them came forward to offer words of encouragement and love to Esti and Bryan. Following that moment, the couple read their vows for one another and exchanged rings. 
To close this beautiful ceremony, they kissed. And as is traditionally done Bryan smashed a cup while all the guests chanted mazal tov! Symbolizing good luck and congratulations on their wedding.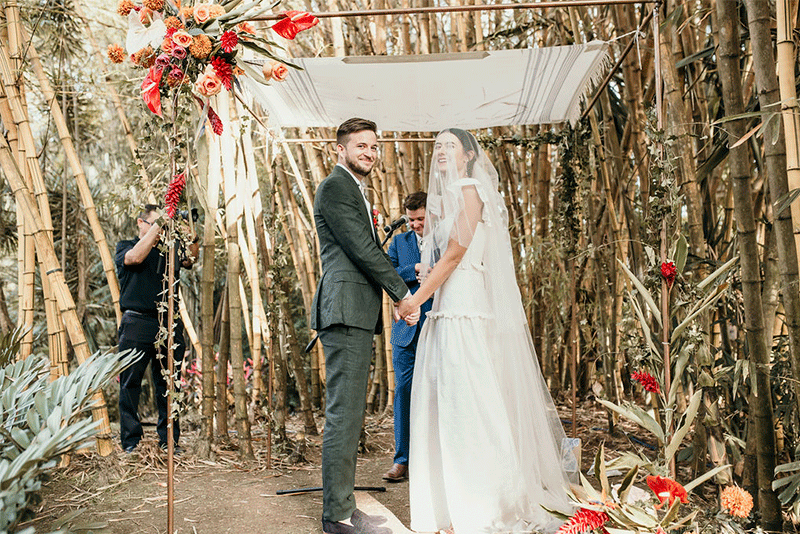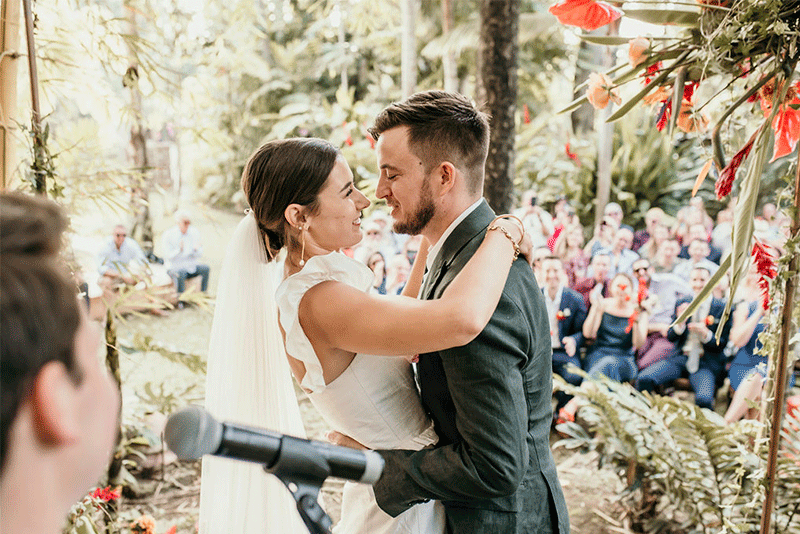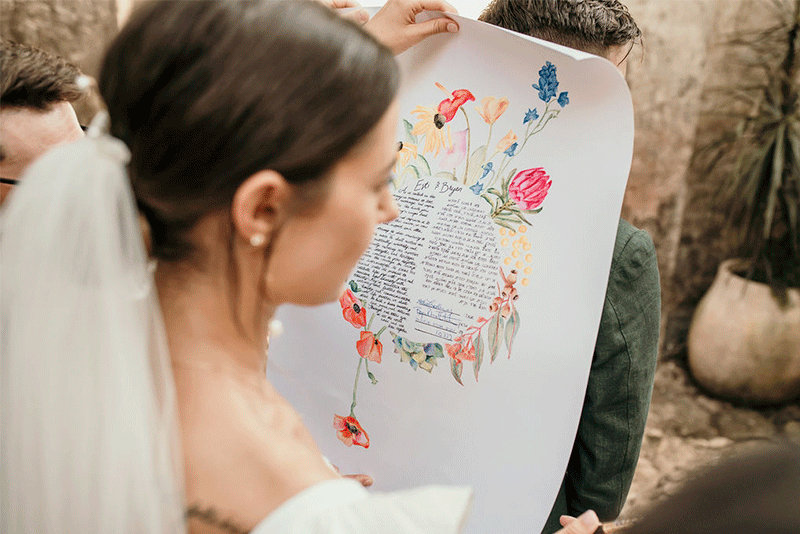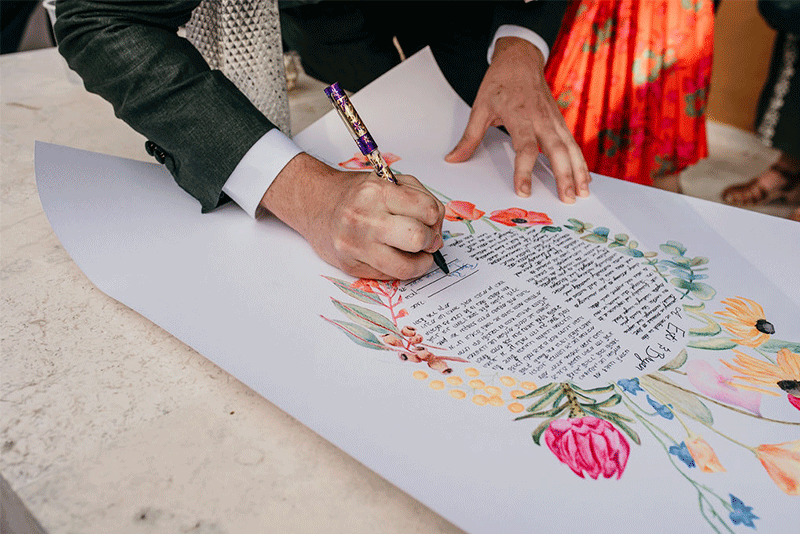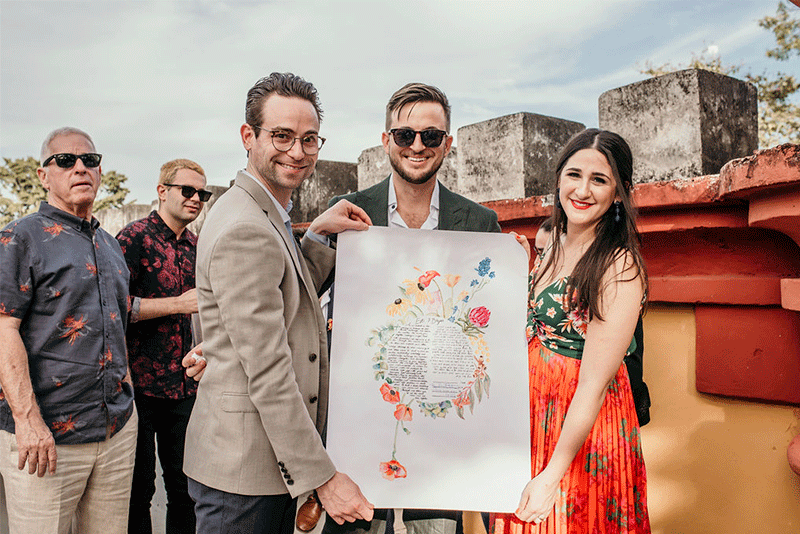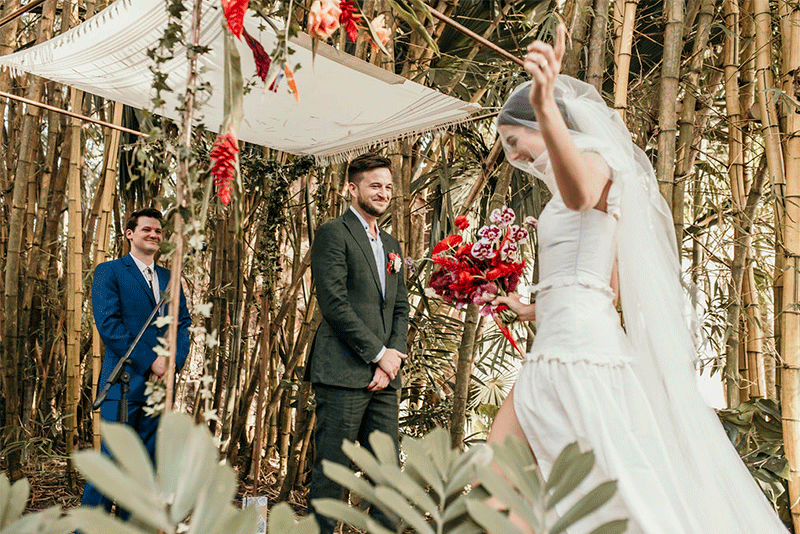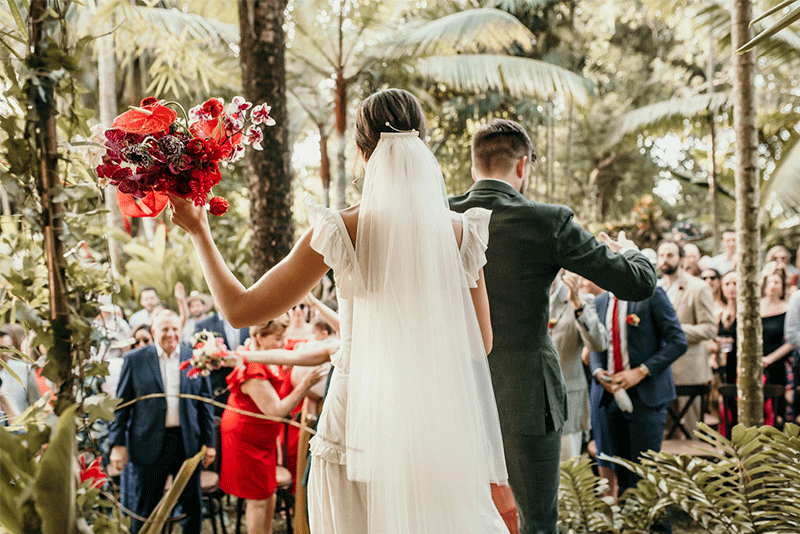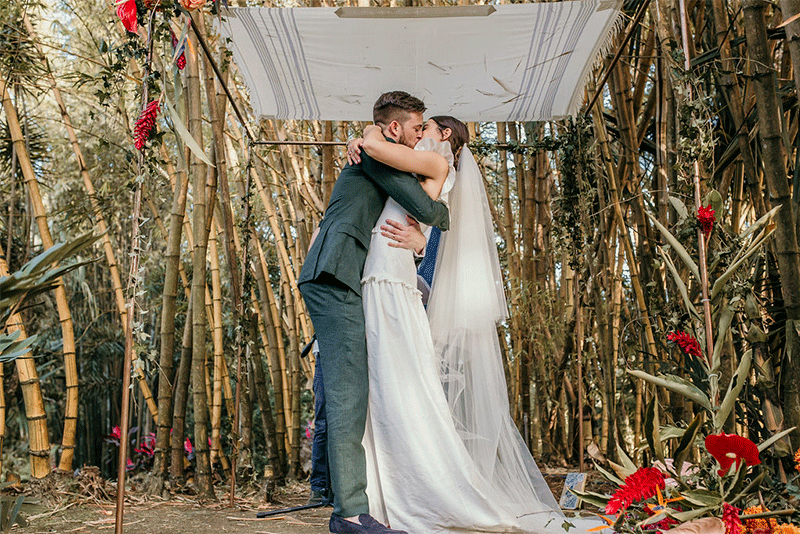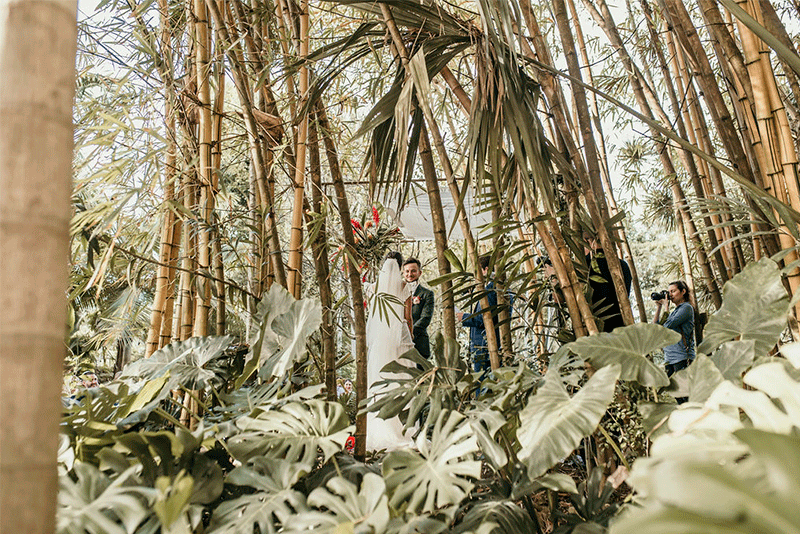 Do you want to know more about TIPS for your wedding in Yucatan?

We are YUCATANLOVE, Wedding Planners in Mérida

, ask us.
Photo credits: @cuartoazulwedding