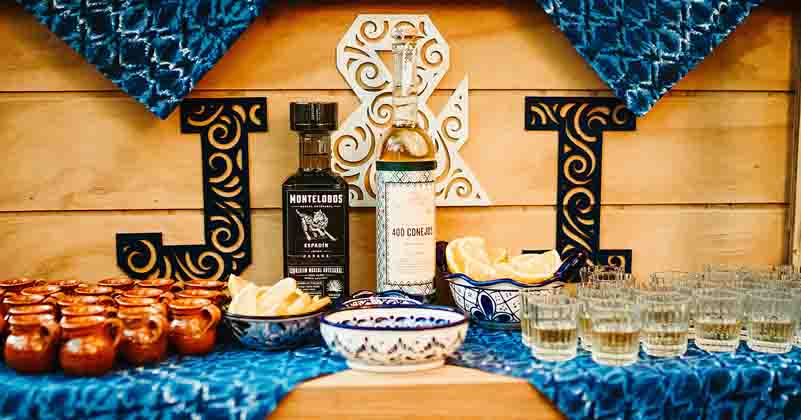 Wedding Details at Hacienda Sac Chich 💐👩‍❤‍💋‍👨 Isabell & Jeff
Isabell & Jeff had a spectacular wedding full of details that gave them the Mexican touch they wanted so badly. 
We are sure that I & J made the right decision to choose this style of the wedding because it complimented perfectly with their happy personalities.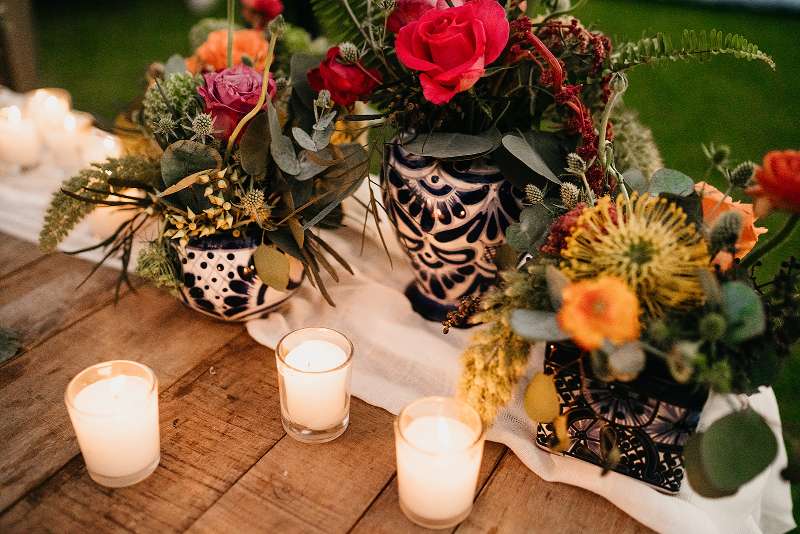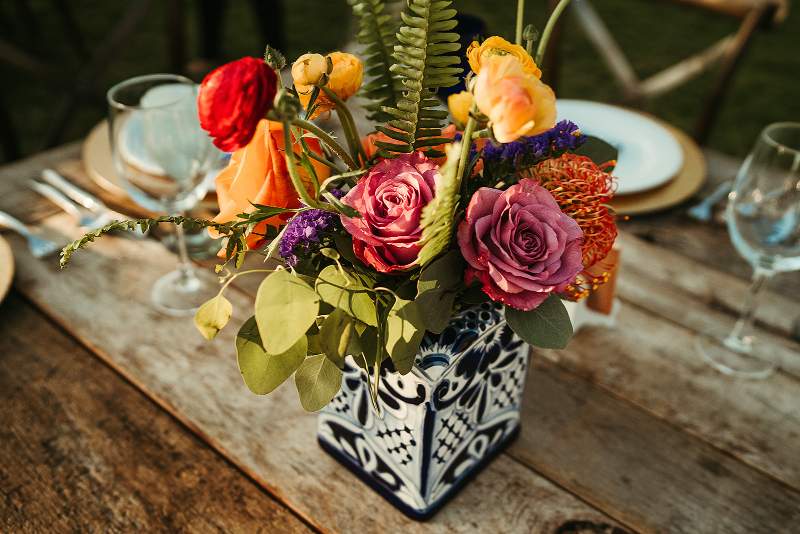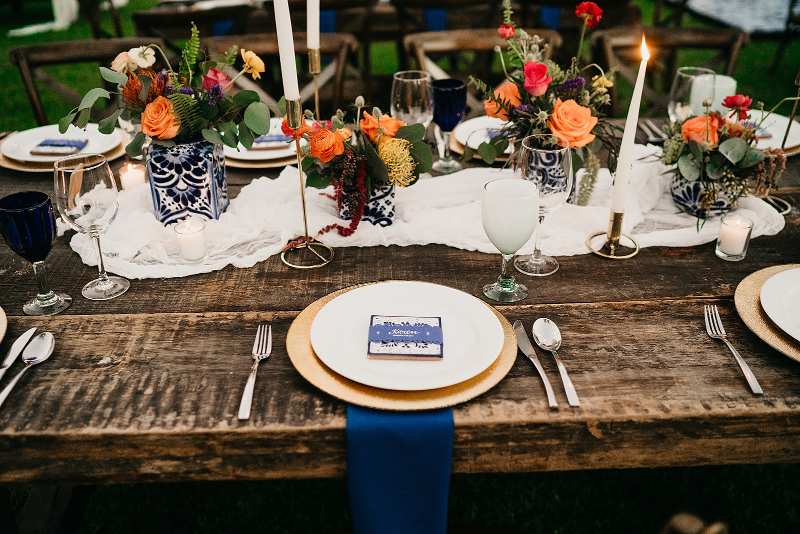 The most beautiful flowers for a civil wedding
The colors of the flowers combined perfectly with the Mexican theme. The photoshoot they had was wonderful, one of the locations they chose for their photographs was under an arch with paper flowers in shades of blue, orange, green and yellow that gave the photos a romantic touch.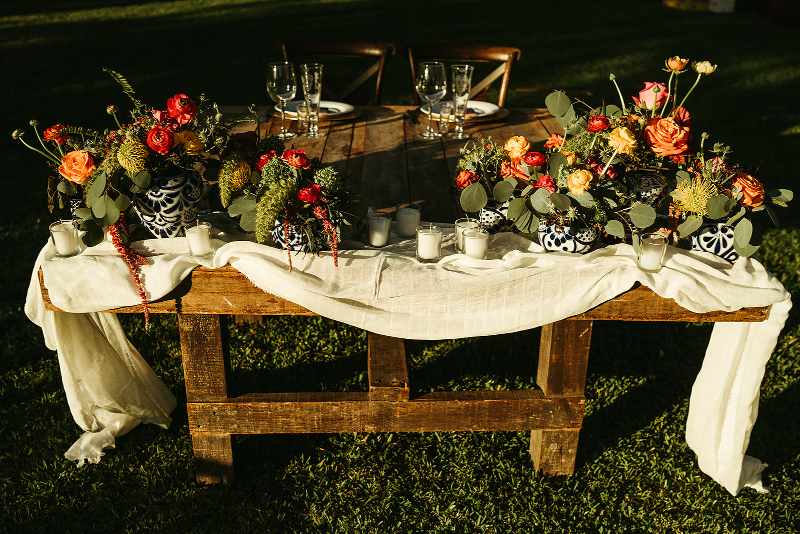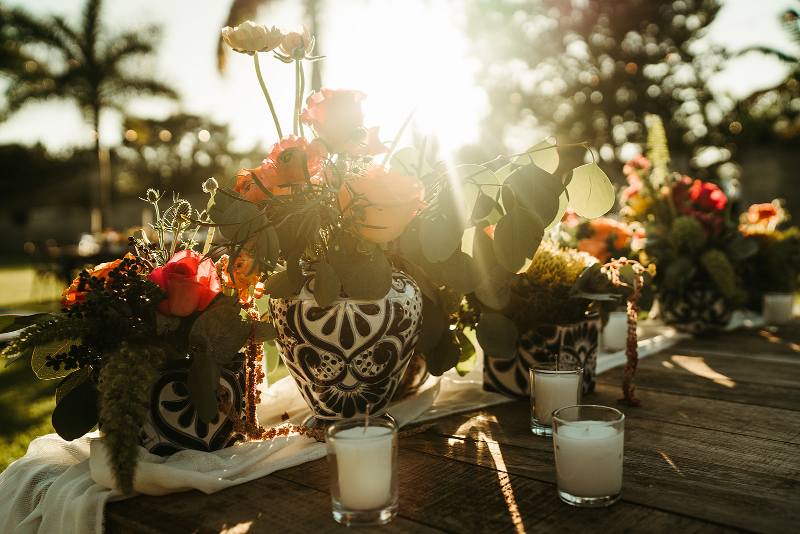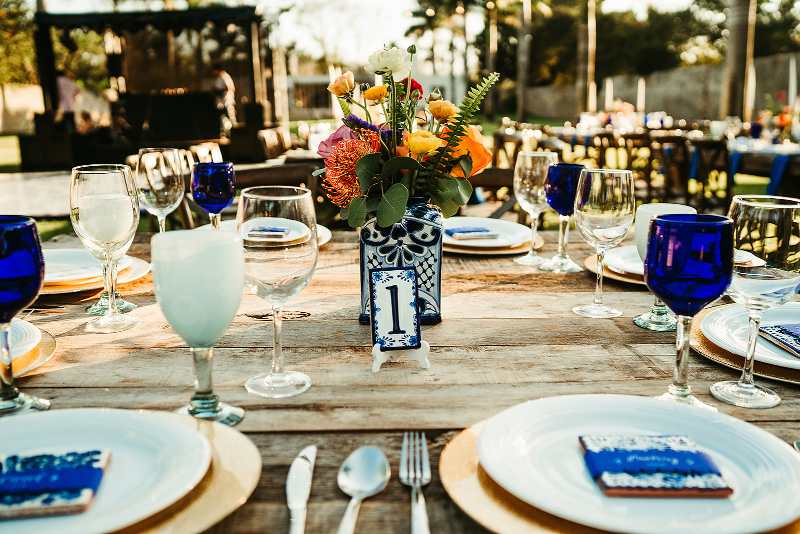 With mezcal, life is more enjoyable
The cocktail was also an important part of the wedding. During this time, the guests were able to enjoy the "mezcal temple", a table with several bottles of mezcal, tropical fruits and grasshoppers to accompany this alcoholic drink. All the guests loved this traditional Mexican drink.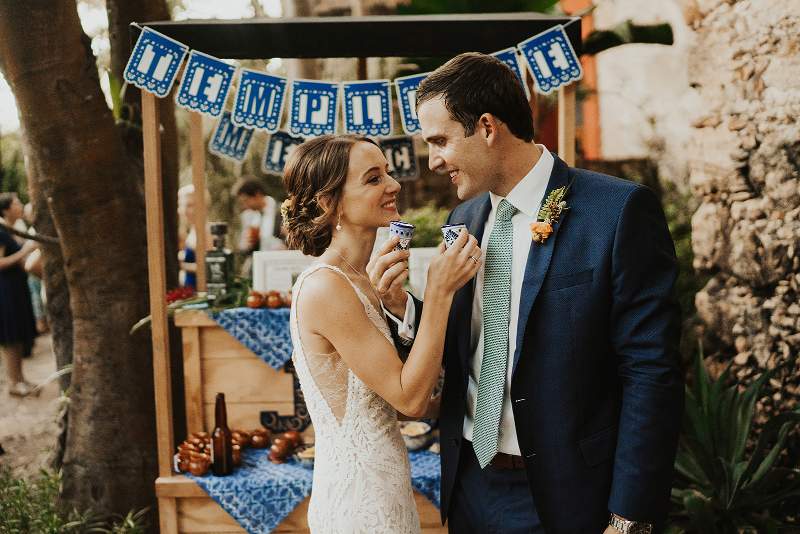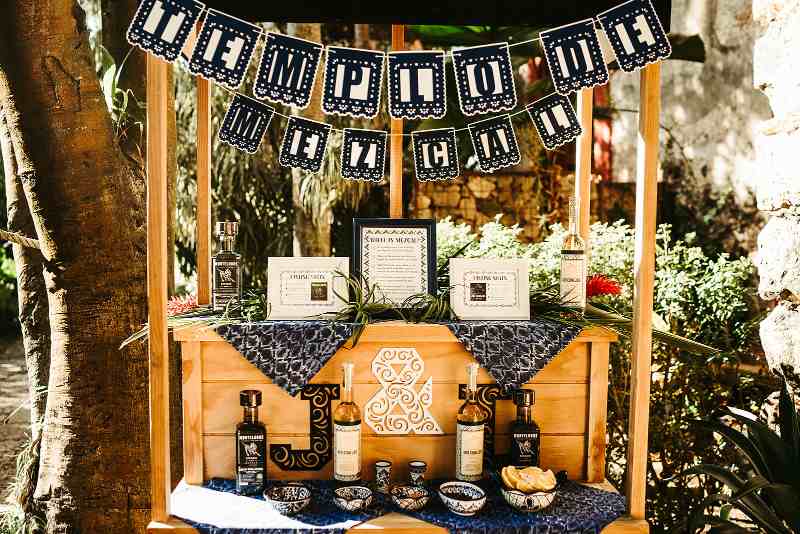 Traditional foods to fill the heart 
The menu that they chose could not have been more than perfect, the guests were very happy because they tasted traditional Yucatan food. There were dishes such as 'cochinita', 'poc-chuc', guacamole, panuchos, and chayitas. 
The wooden tables were decorated with candles, blue crystal glasses and handmade slabs indicating the table number.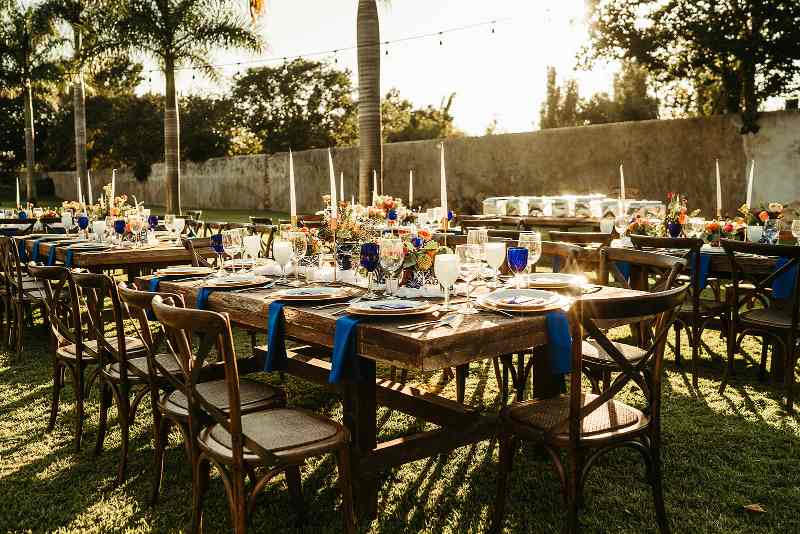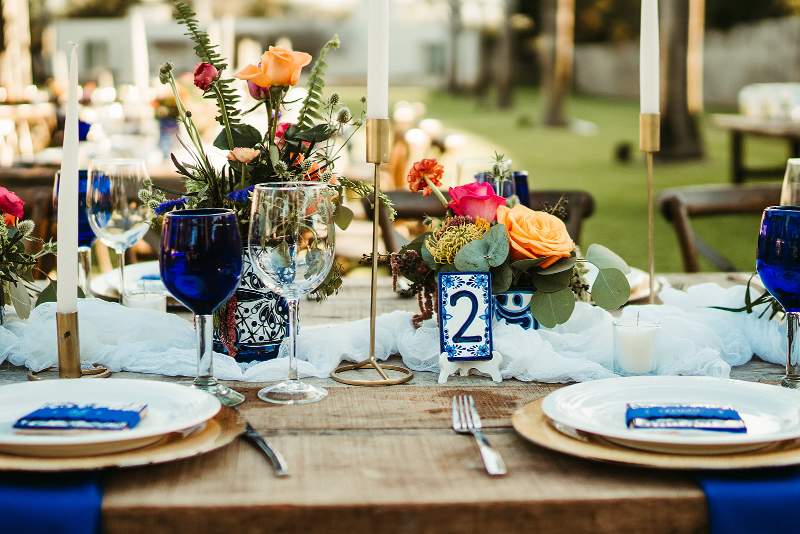 Although the cake was single-decker, it was decorated with strawberries and two skull figures that simulated the bride and groom.
Wedding Settings
Photographs always bring us back to the past and remind us of the beautiful and special moments that can bring us nostalgia and happiness. I&J decided that among the decorations there should be a table with the photographs of the wedding of their parents and grandparents.
They also decided to include photographs from when Isabell & Jeff were children.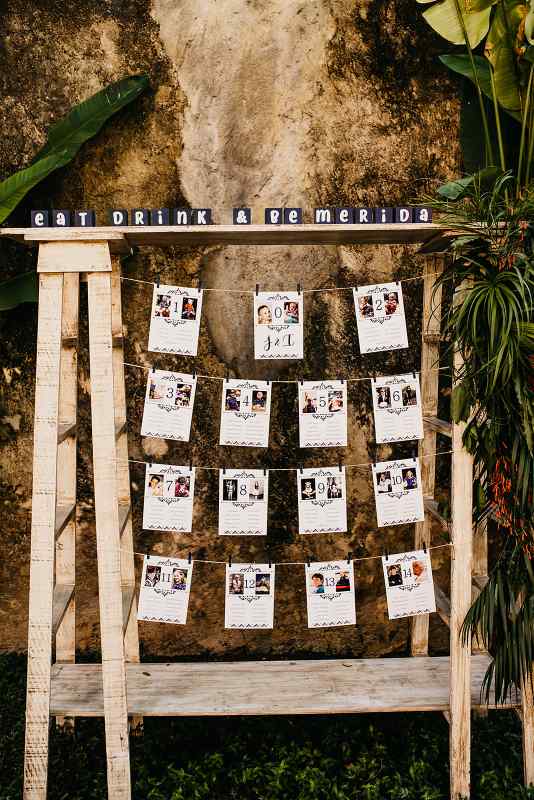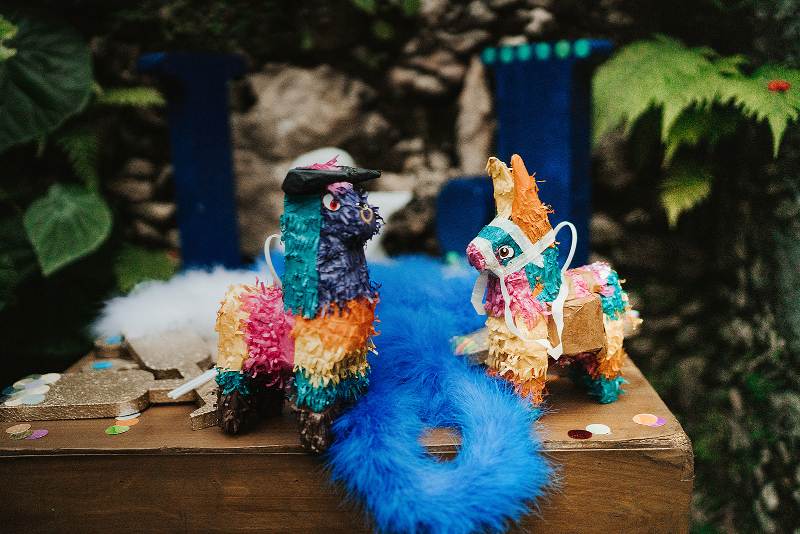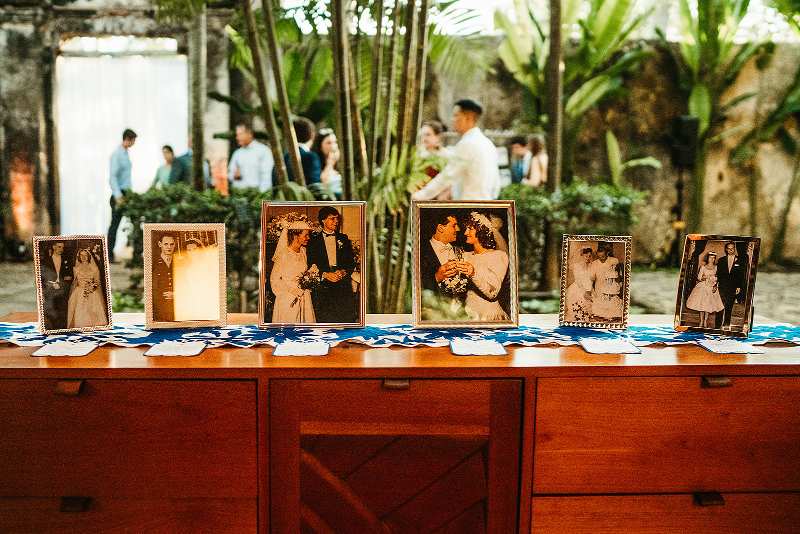 Thank you very much, Isabell & Jeff, for allowing us to witness your wonderful wedding. 
Do you want to know more about TIPS for your wedding in Yucatan? We are YUCATANLOVE, Wedding Planners in Mérida, ask us.
Photo credits: @kapephotography