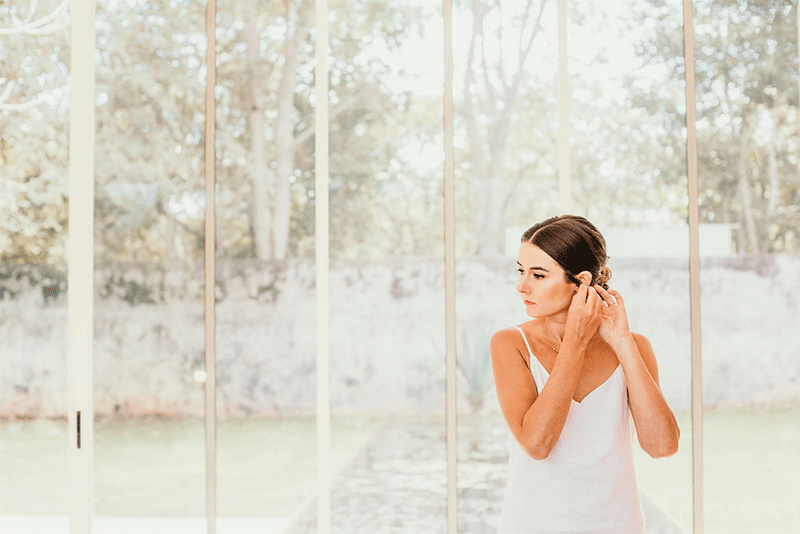 Getting Ready at Hacienda Sac Chich 💟 Esti &Bryan
Esti & Bryan found the perfect place to celebrate their Jewish wedding at Hacienda Sac Chich. The couple and their family arrived a day before the wedding to the hacienda, so they could enjoy a moment together before the wedding day began. 
A fun Getting Ready
As the getting ready began, Esti and her bridesmaids settled in the "Sisal house" while Bryan and his friends occupied another room of the hacienda. The girls enjoyed their time in the pool with a brunch with fruit, cold meats, and cheeses as they waited for the makeup artists to be ready. Once they did, they began to dress up, making sure to enhance their natural beauty and looks. 
Esti chose to have a simple hairstyle with a dress close to the body that opened from the leg. Something simple but spectacular that made her family and friends shed a few tears. As her stylist helped her put on the veil, they were all fascinated by how well Esti looked.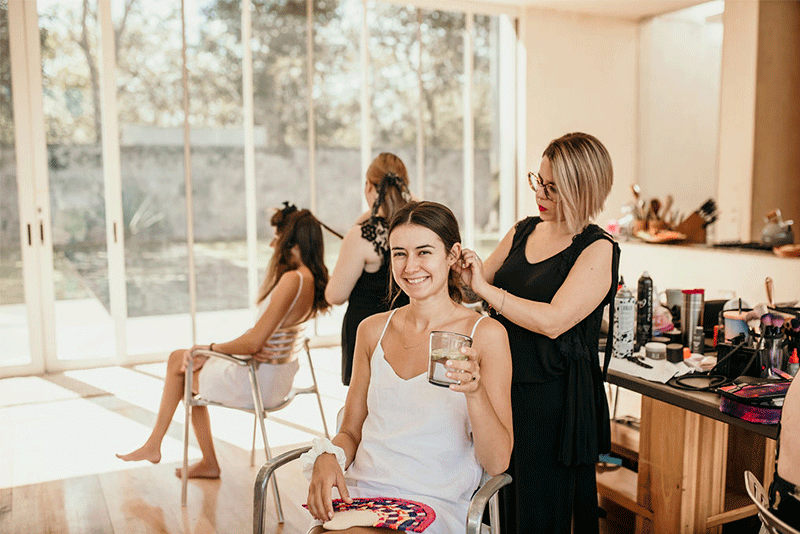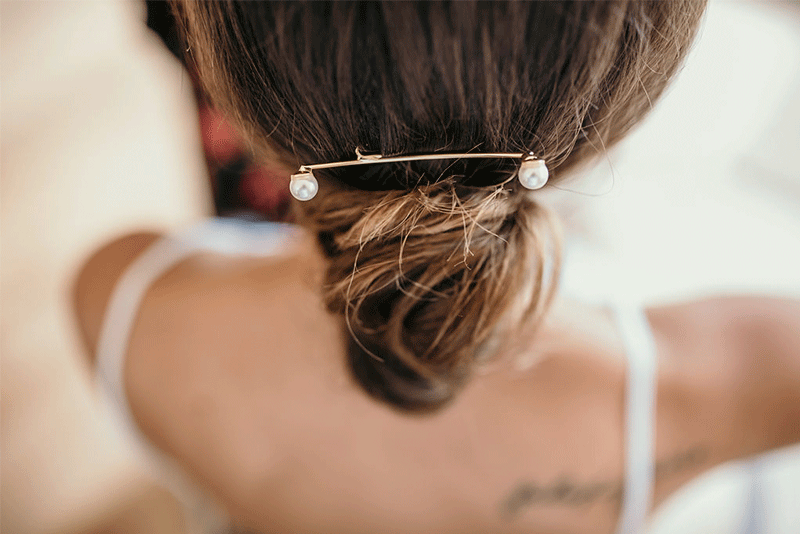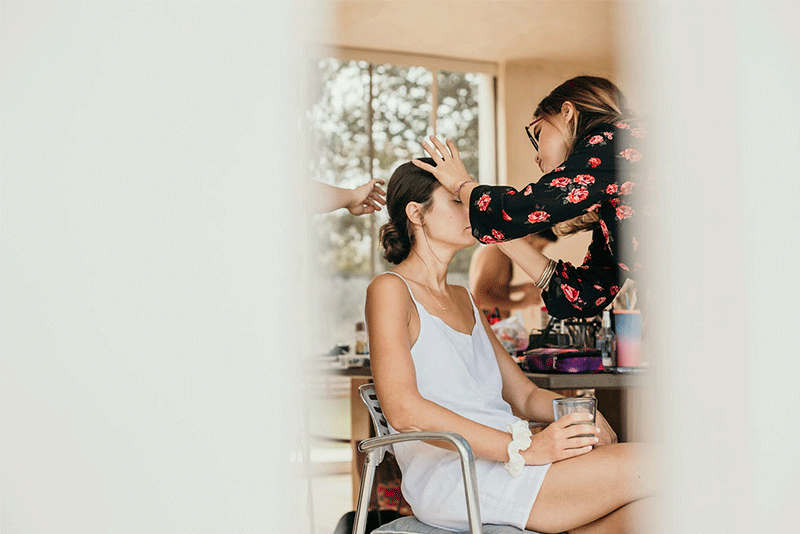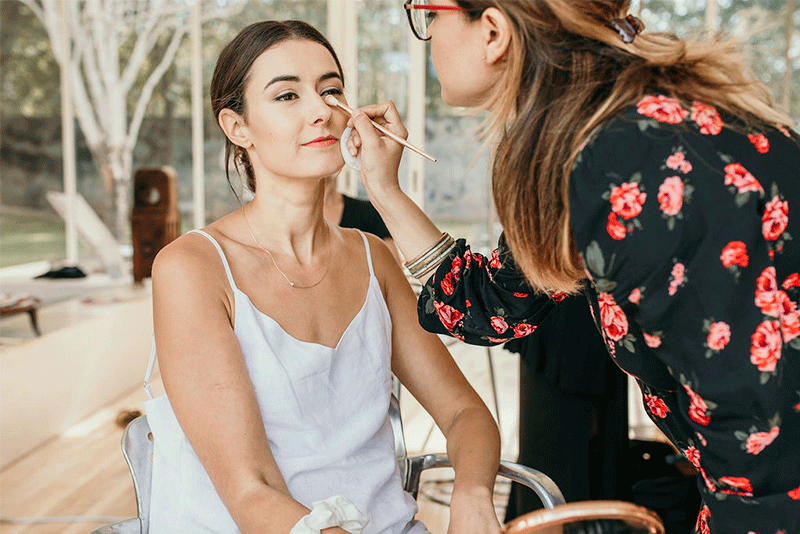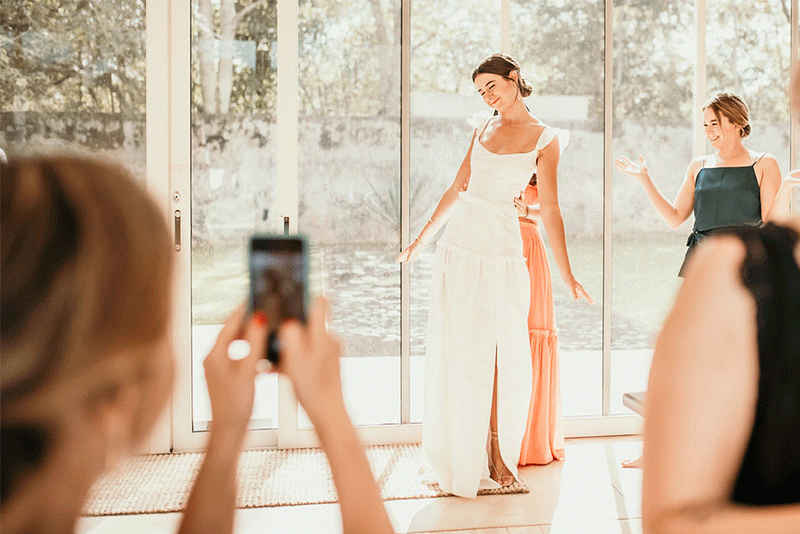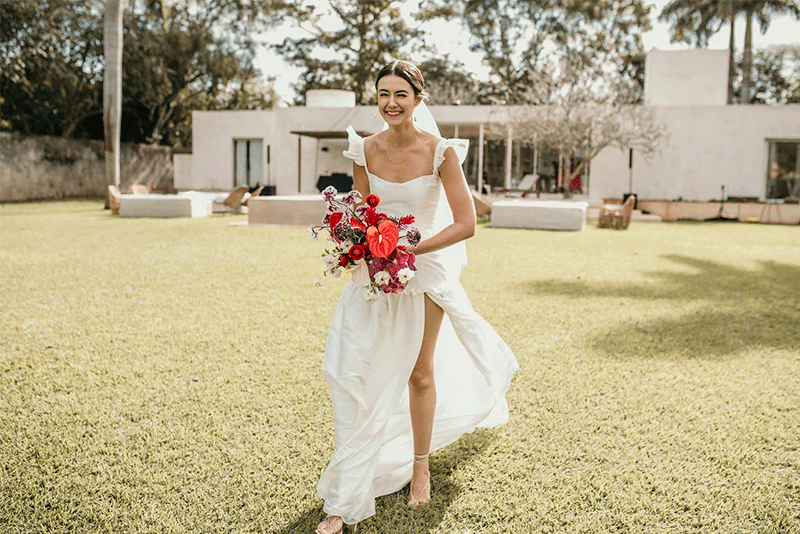 The most handsome boyfriend in the place 
Bryan also enjoyed his time in the company of his friends. Drinking and eating together as the time of their own getting ready was getting closer. Once it was time to prepare for the wedding, he decided to wear a dark green suit with a white shirt, something that matched perfectly with the location and style of the wedding. 
When they both were ready, it was time for Bryan to wait for Esti and do their "first look" together. Esti walked towards him with confidence and her colorful bouquet in hand, which helped give color to her presence and balanced the white of her dress.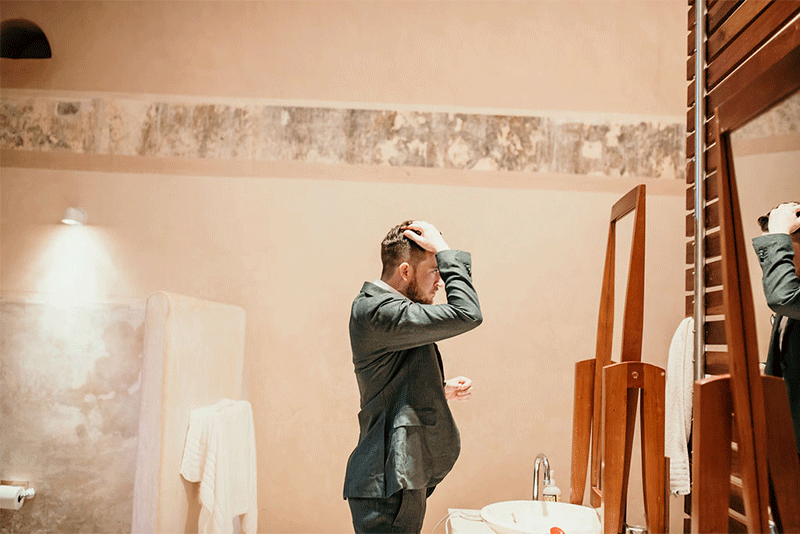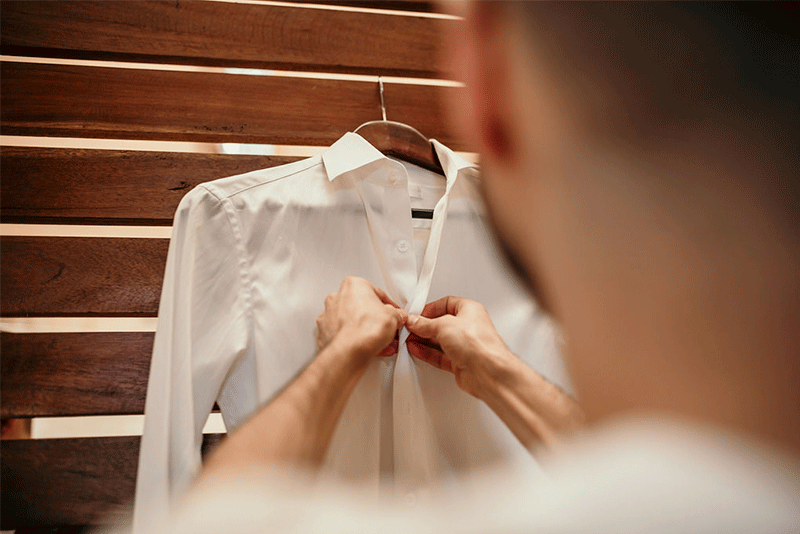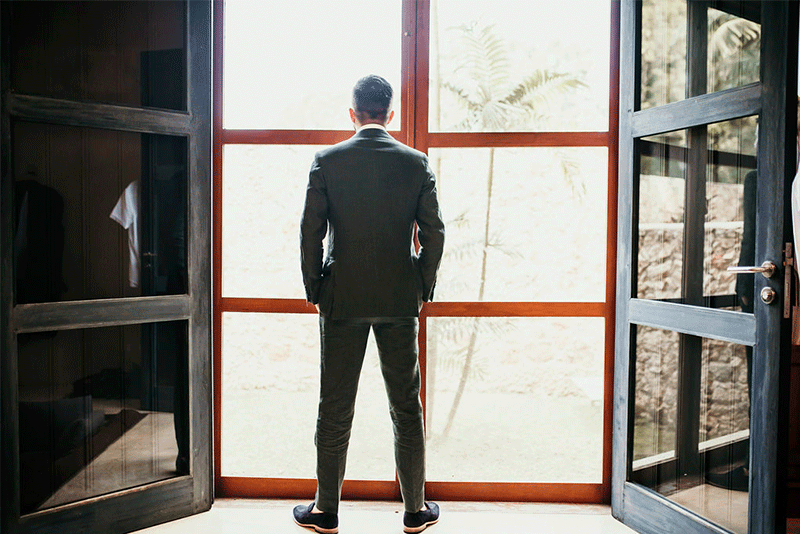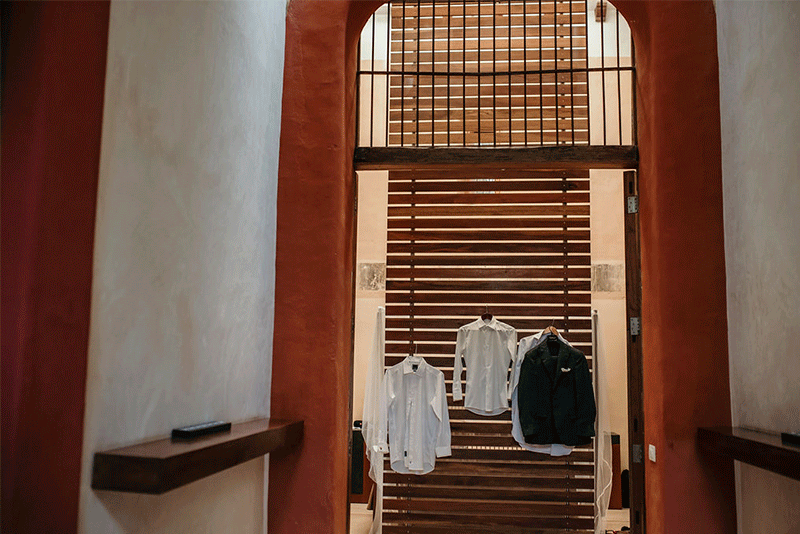 Once Bryan finally saw Esti for the first time, he couldn't help but cry a little at how beautiful she looked. His eyes didn't lie, he was completely in love with her. 
As the getting ready was coming to an end, the couple took their chance to have a photoshoot through the different spaces of the hacienda. All the time walking together hand in hand.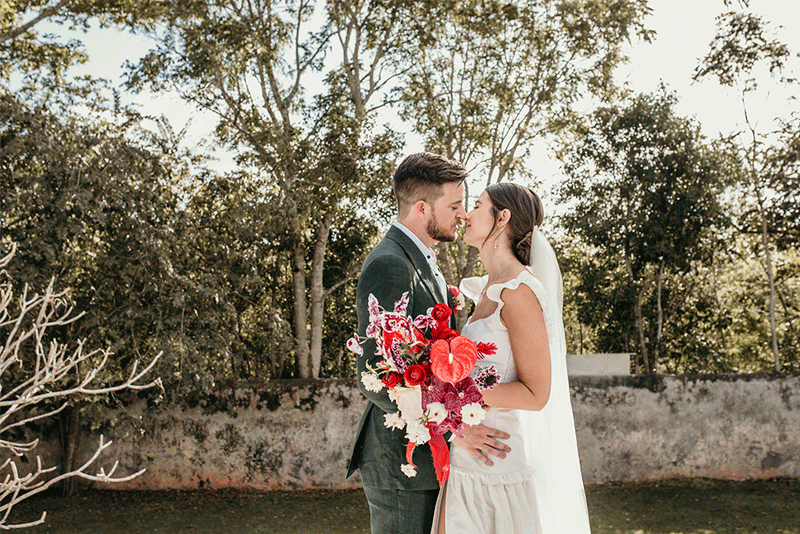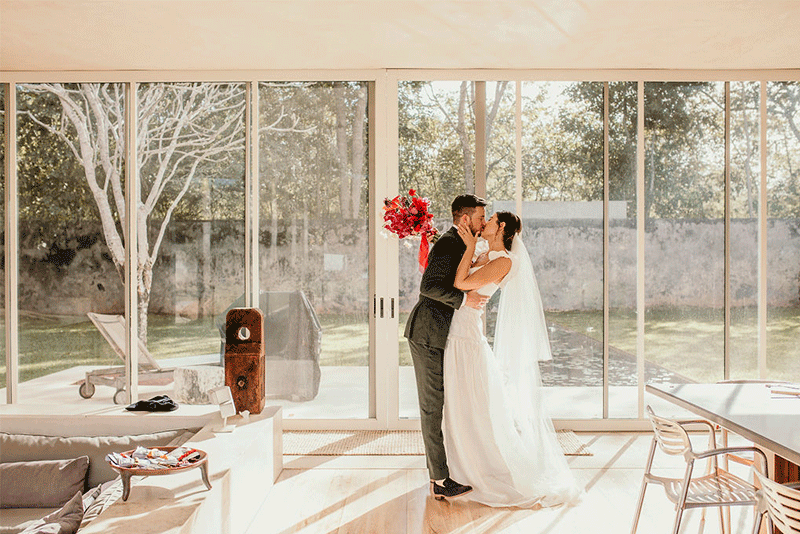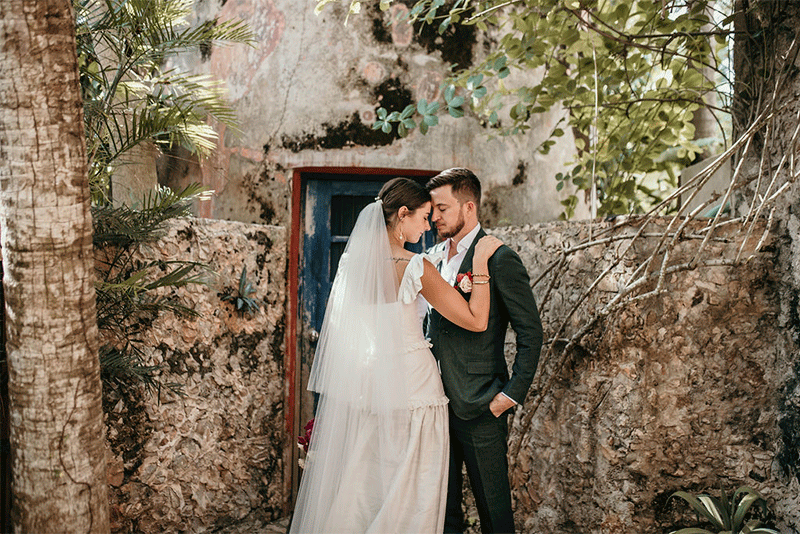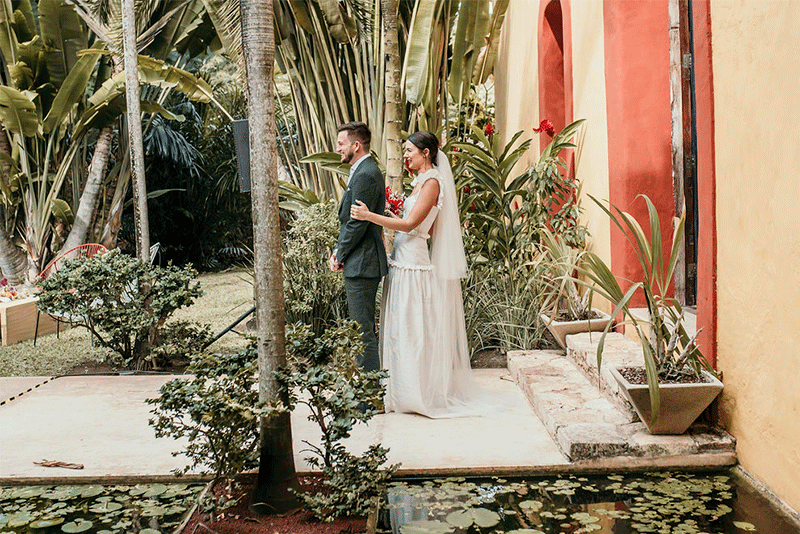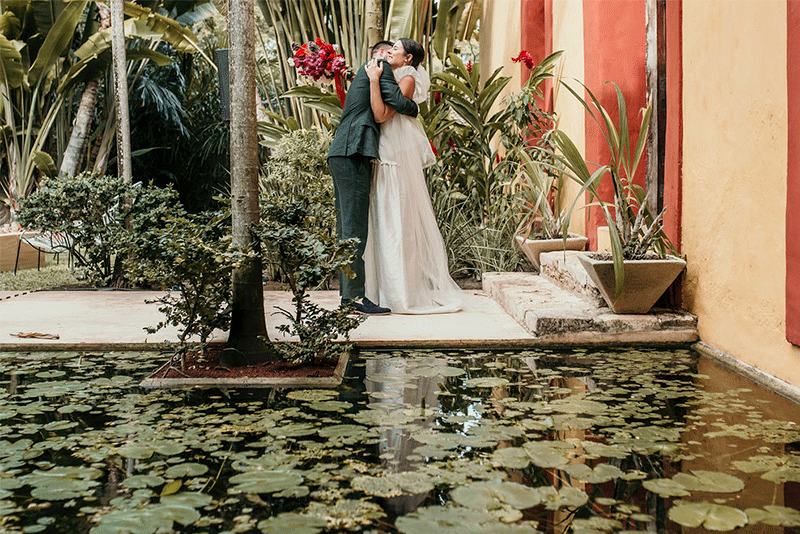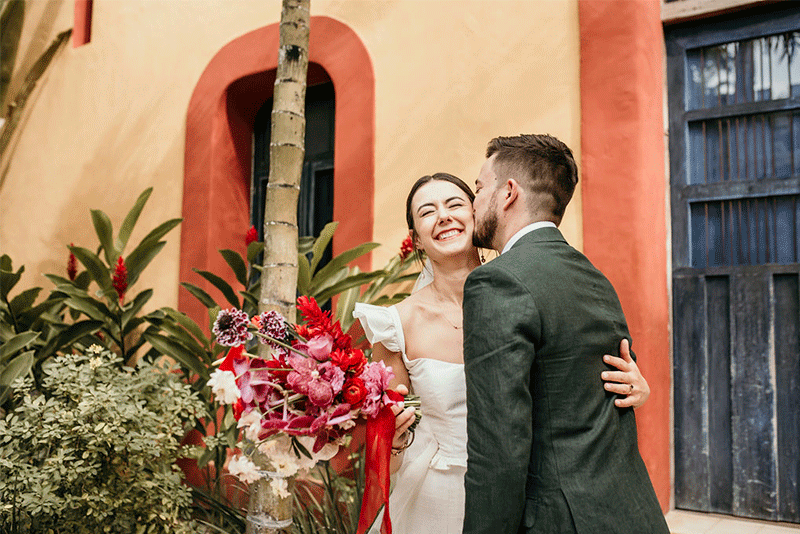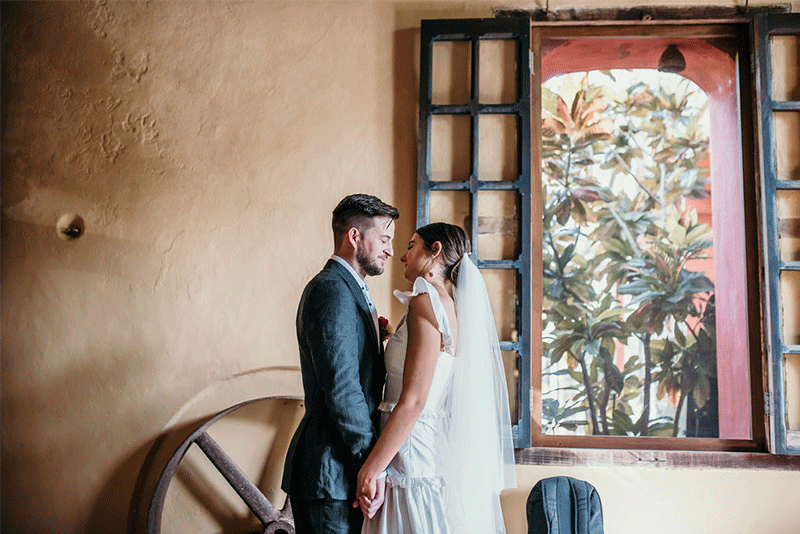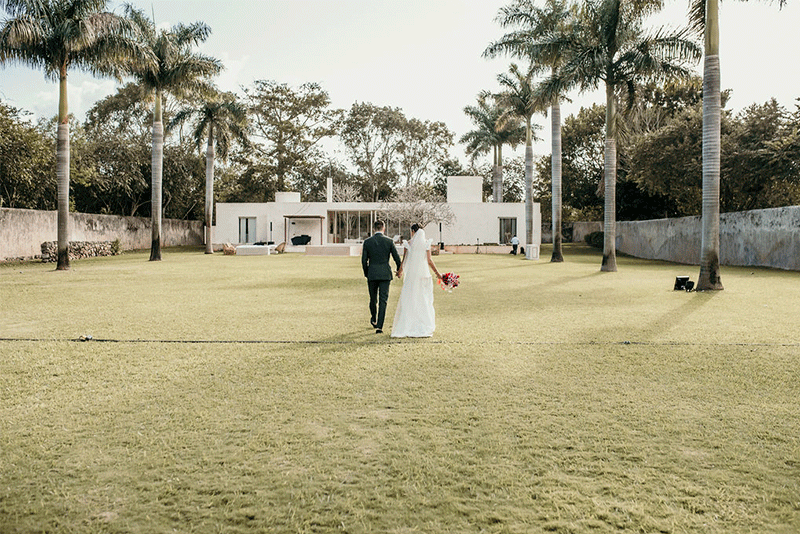 Do you want to know more about TIPS for your wedding in Yucatan?

We are YUCATANLOVE, Wedding Planners in Mérida

, ask us.
Photo credits: @cuartoazulwedding