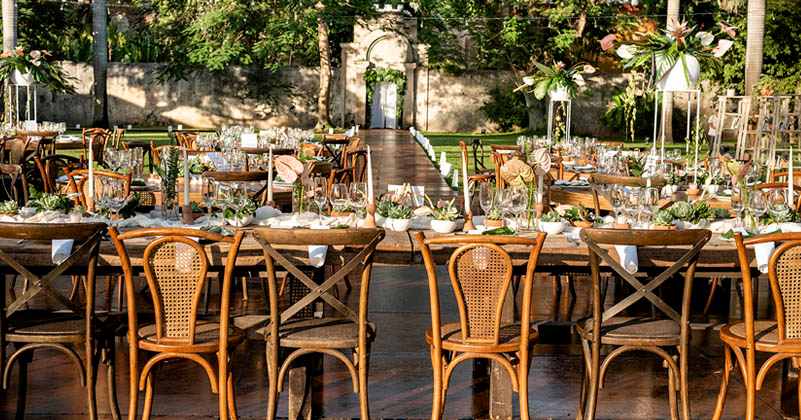 Details at Hacienda Sac Chich 🌿 Carolina & Jared
The Hacienda Sac Chich has become the favorite place to celebrate a destination wedding. Its emblematic architecture and its spacious gardens make it the ideal place to have your wedding with the style of your preference.
The perfect combination of styles
One of the most fun styles for an event is the tropical style. Carolina & Jared decided to get married surrounded by a tropical atmosphere, but adding minimalist and Wood's style details.
Characteristic of the tropical style, all the furniture at this wedding was made of wood. Both the chairs and the tables had an imperial style. No tablecloths were used to provide a more natural experience. The palm leaf decorations on the dinnerware gave Carolina & Jared's wedding a fresher touch. 
The stars of the event were the details that adorned each table. To create that tropical atmosphere, centerpieces with pink anthurium flowers, different types of succulents, candles of various levels and decorative fabrics were used.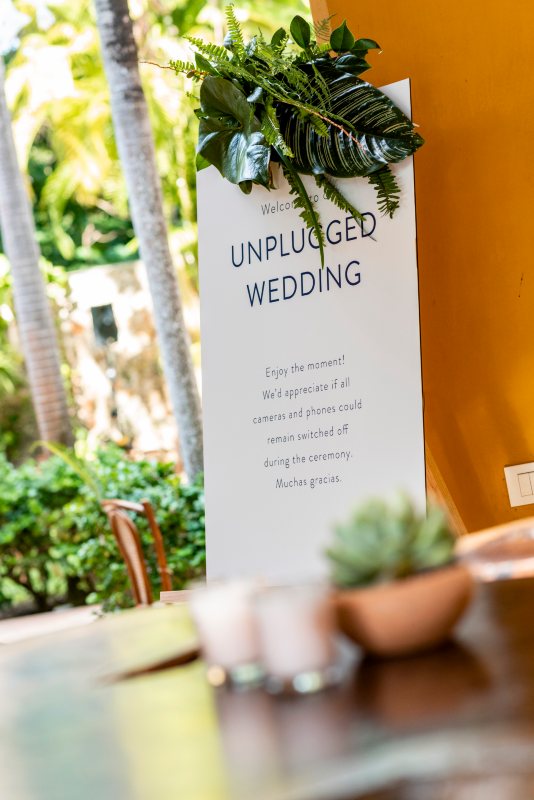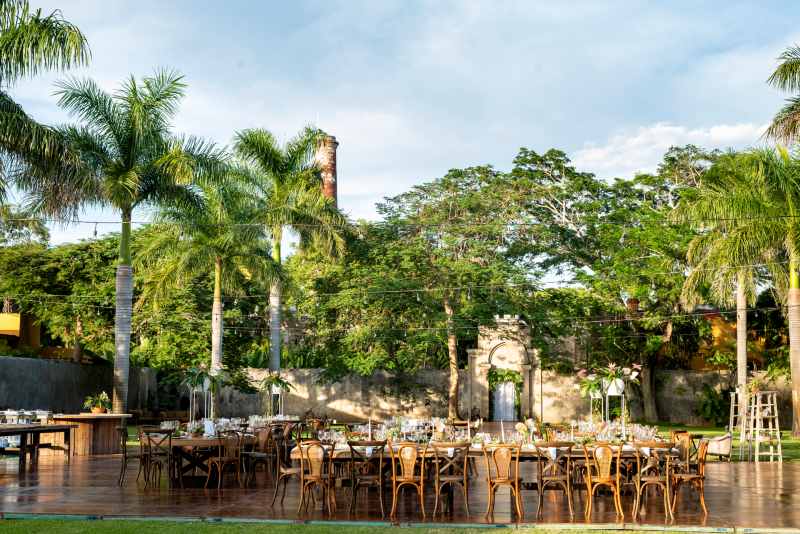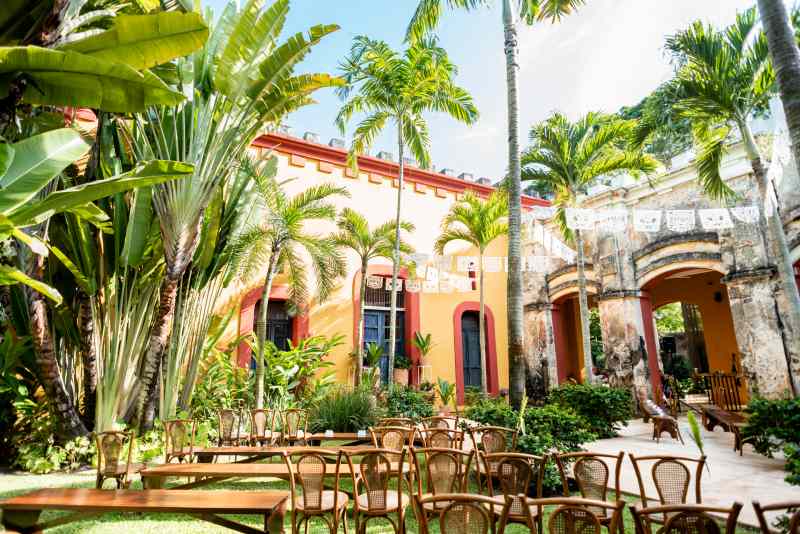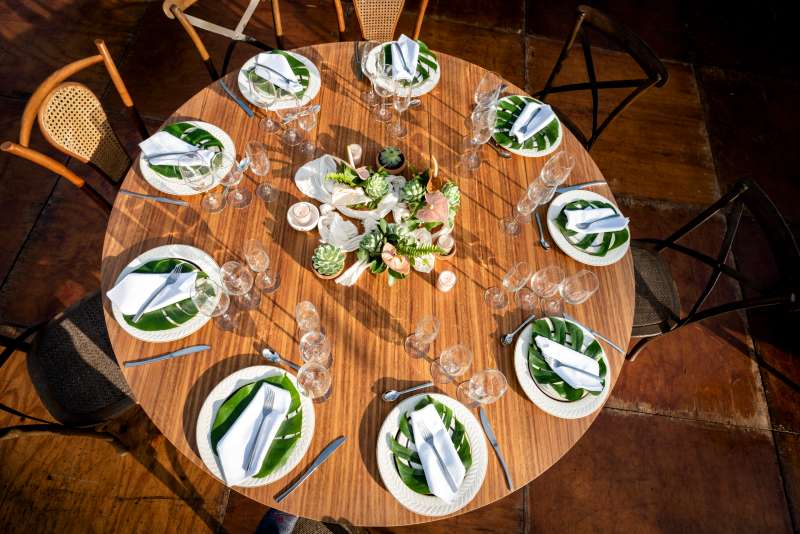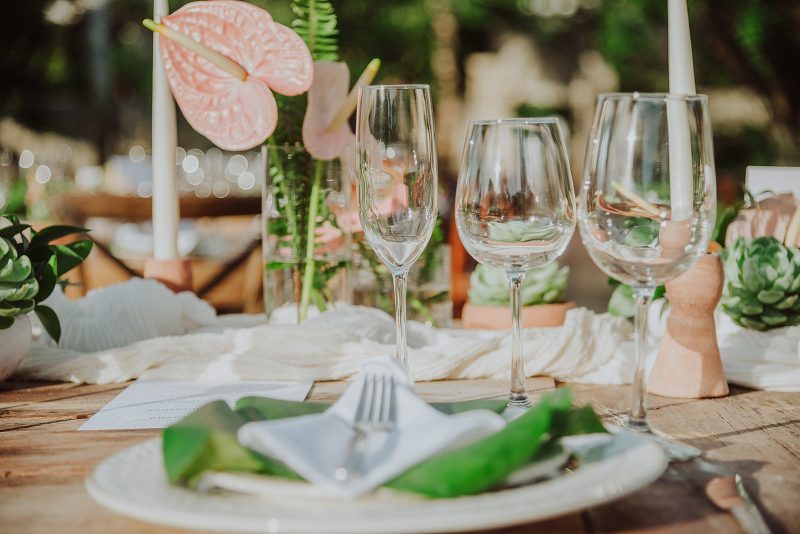 Memories and details  
The crystal glasses and white tableware completed the minimalist style. The furniture was complemented by chester-style furniture for the guests to enjoy during the cocktail party.  
Another element that captivated everyone was the presence of photographs of the weddings of Carolina & Jared's families, combined with moments from the childhood of each one of them. Without a doubt, it was a space where nostalgia and memories were the feelings that prevailed.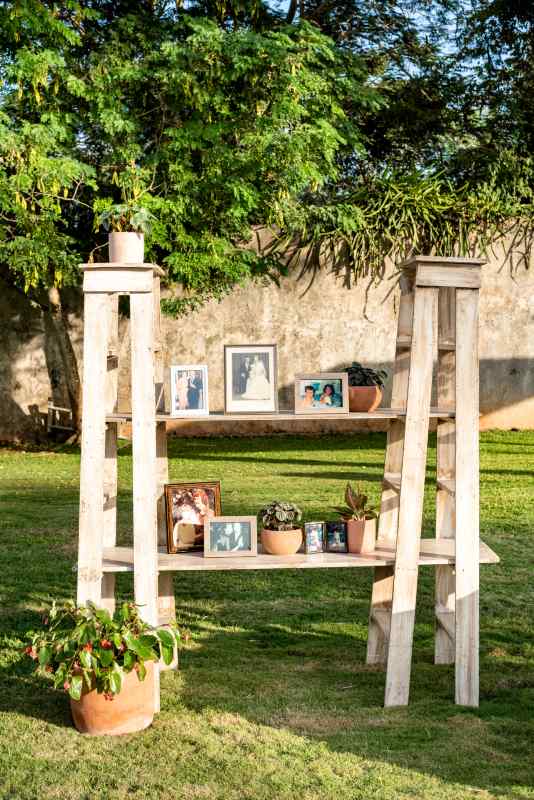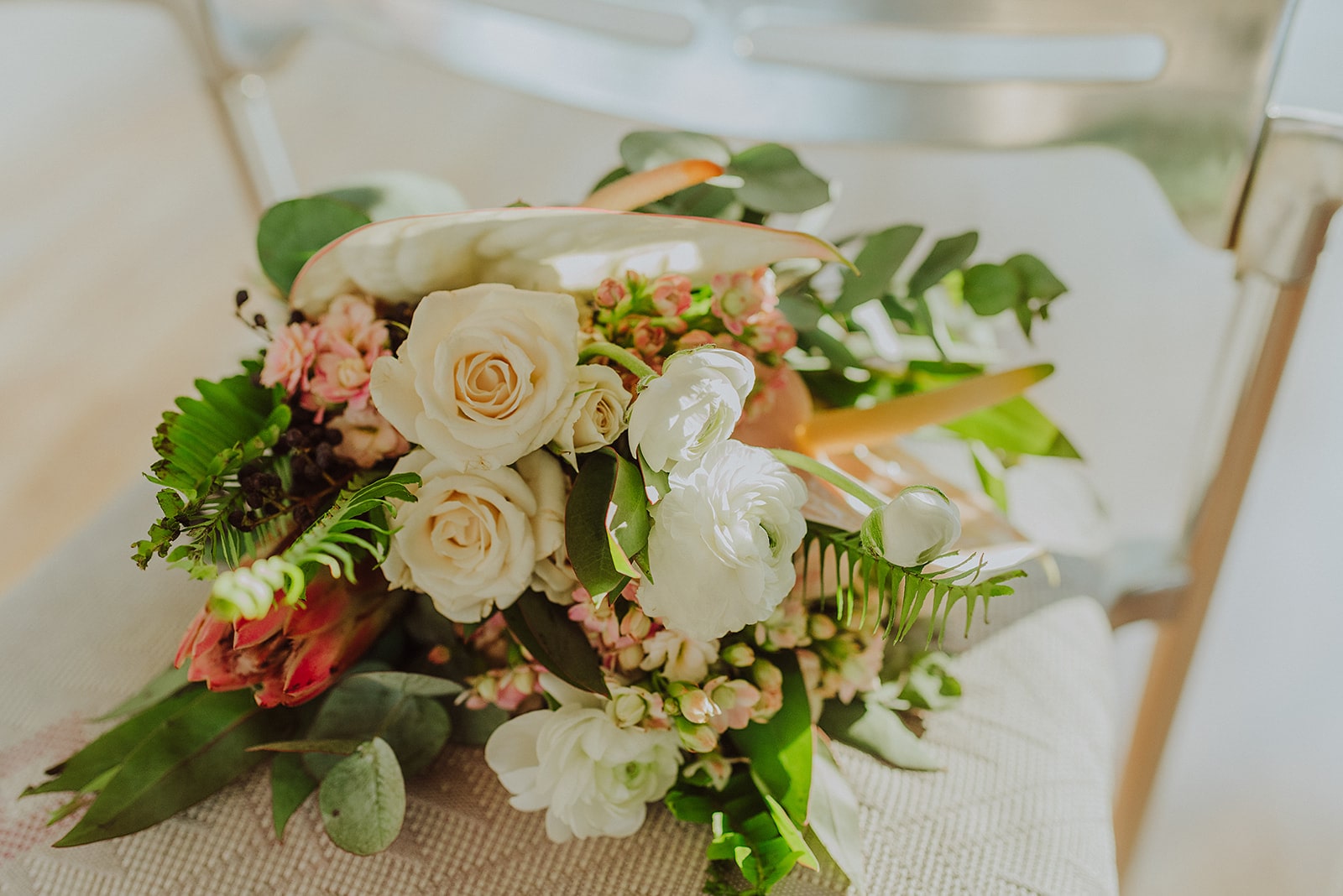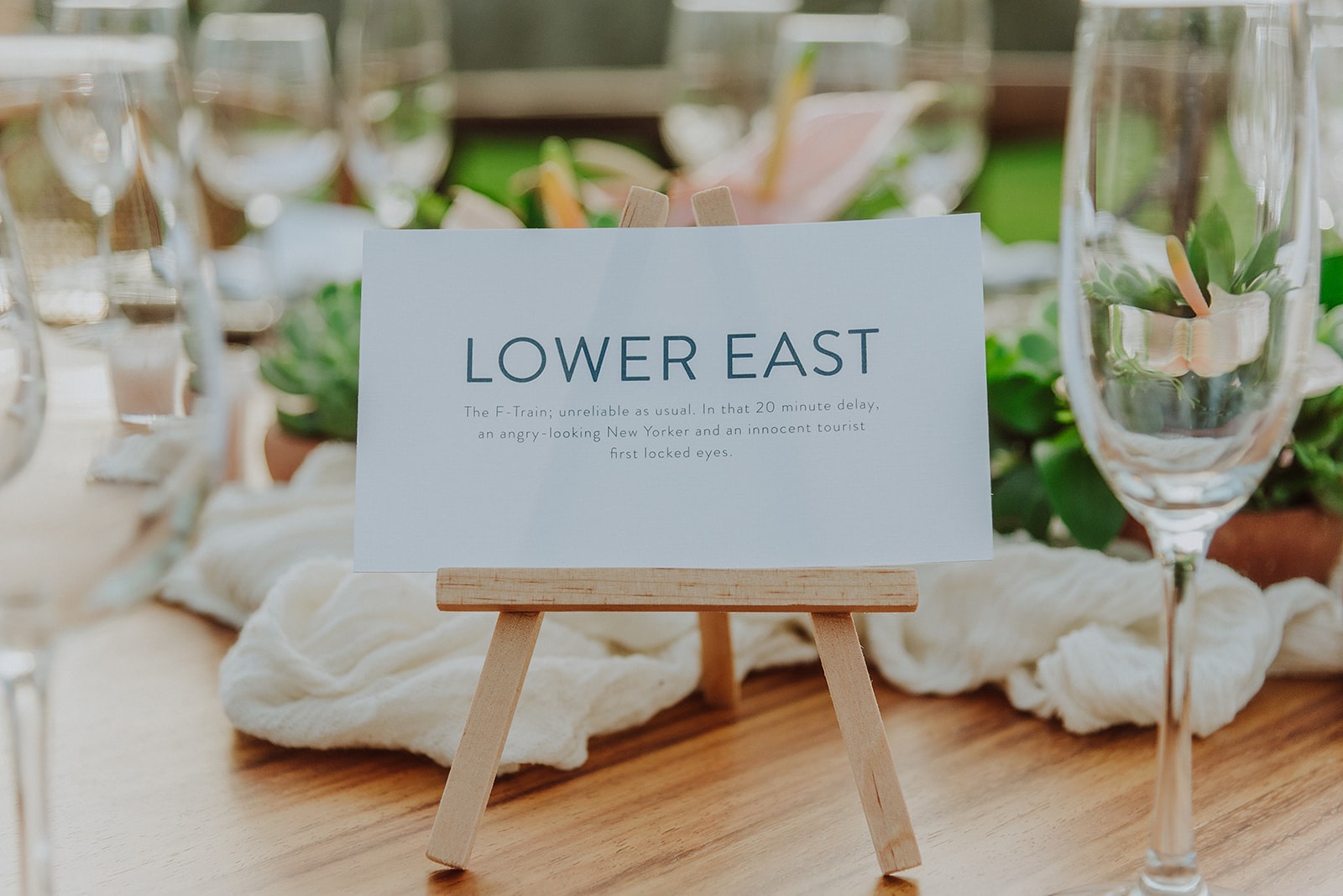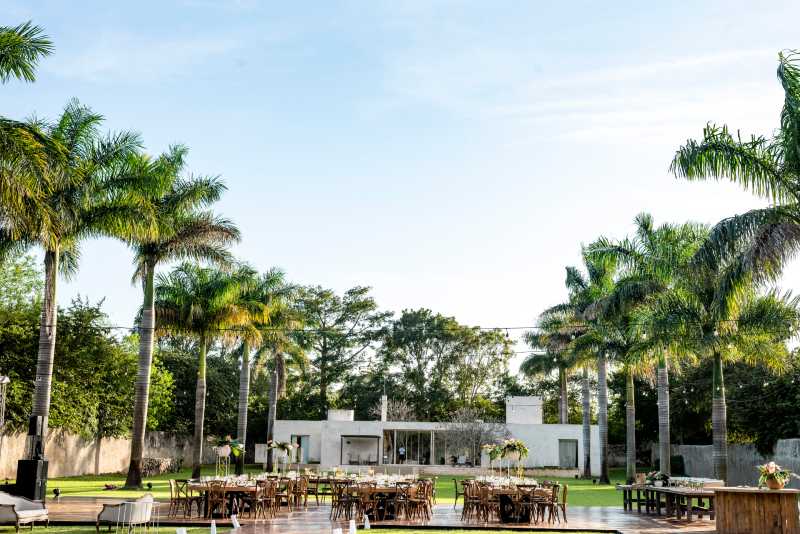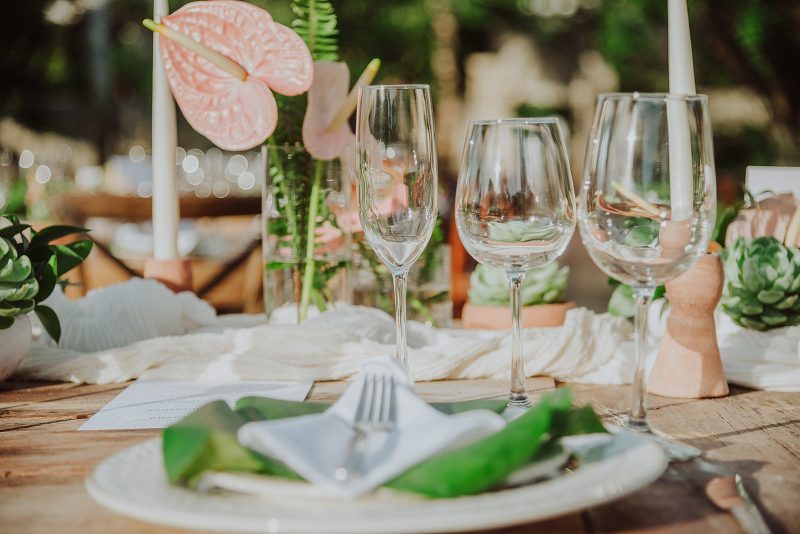 The colors that livened up each table were green and white. The palm leaves helped create a fresh and relaxed atmosphere. The crystal glasses and the tableware gave the banquet a touch of elegance and sophistication.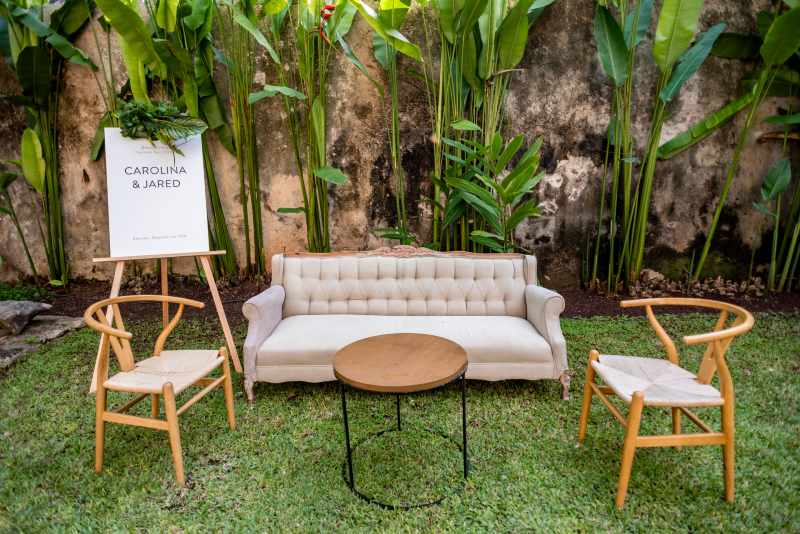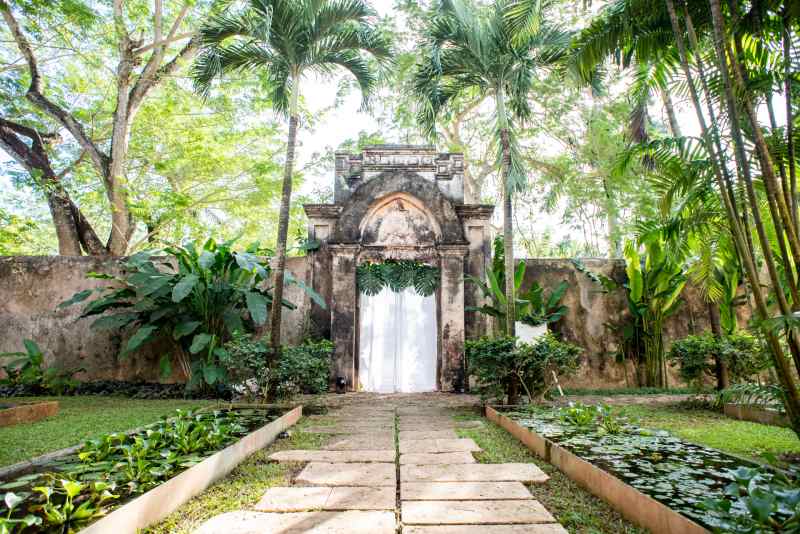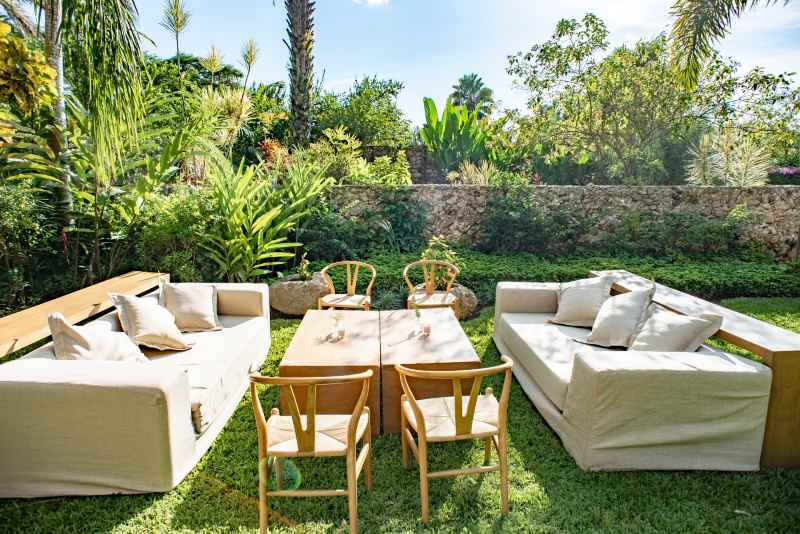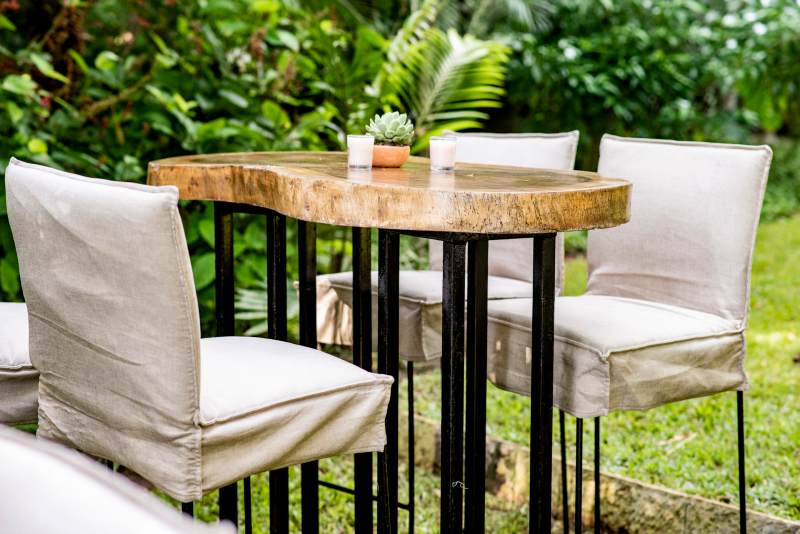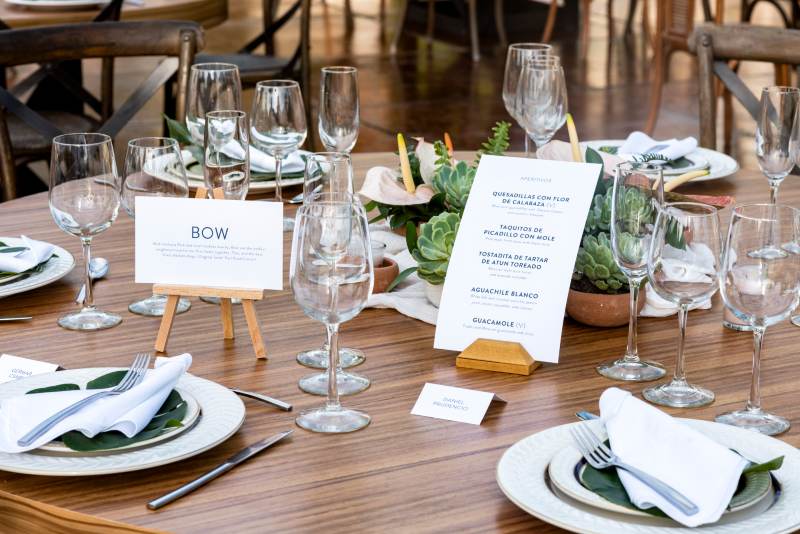 Flavors to delight the palate  
To close with a flourish, everyone delighted their palates with exquisite foods from Mexico. Quesadillas, tacos, aguachile and guacamole were some of the appetizers served at Carolina & Jared's wedding banquet. 
Light bulbs framed the starry night, everything was going as planned. The guests enjoyed the food, the extremely delicious desserts, and of course the cake that was perfectly decorated with natural flowers.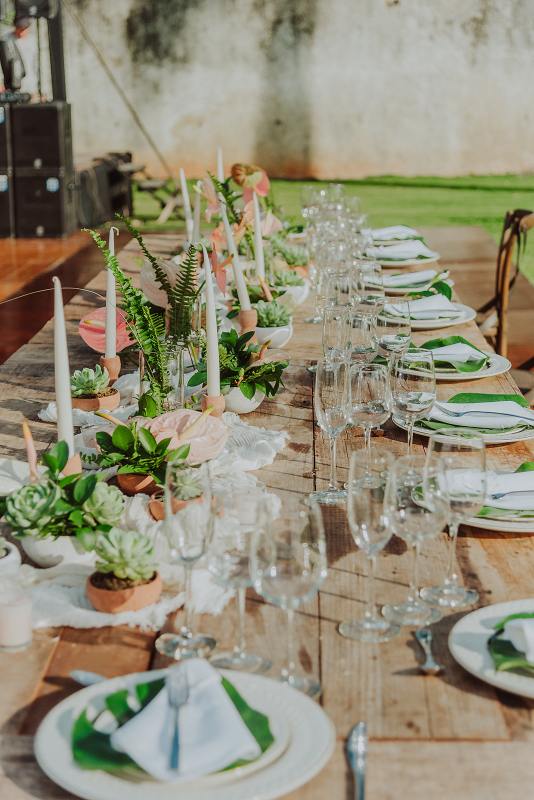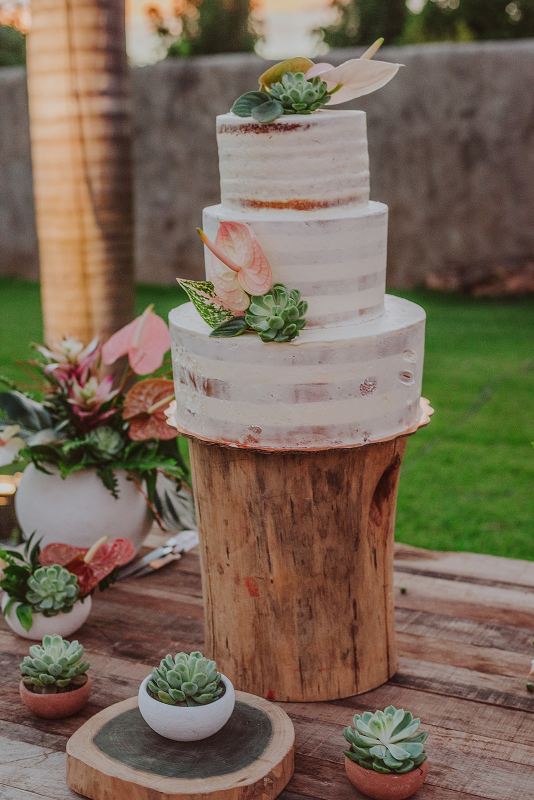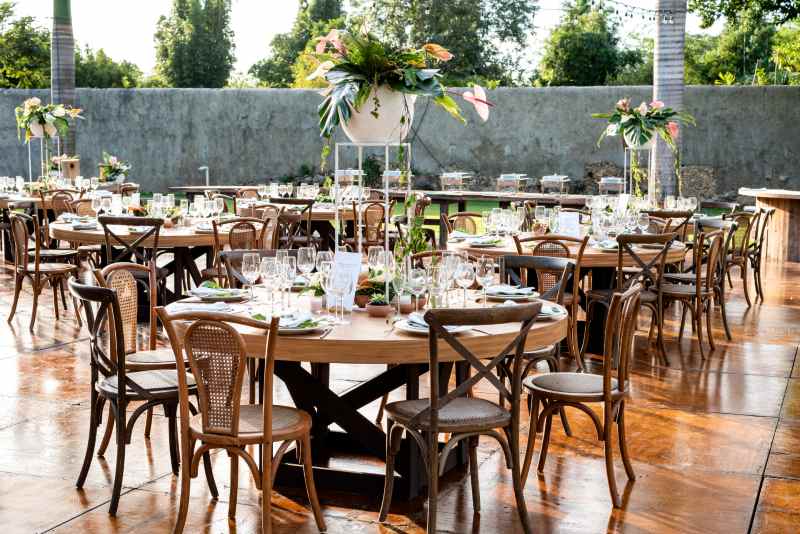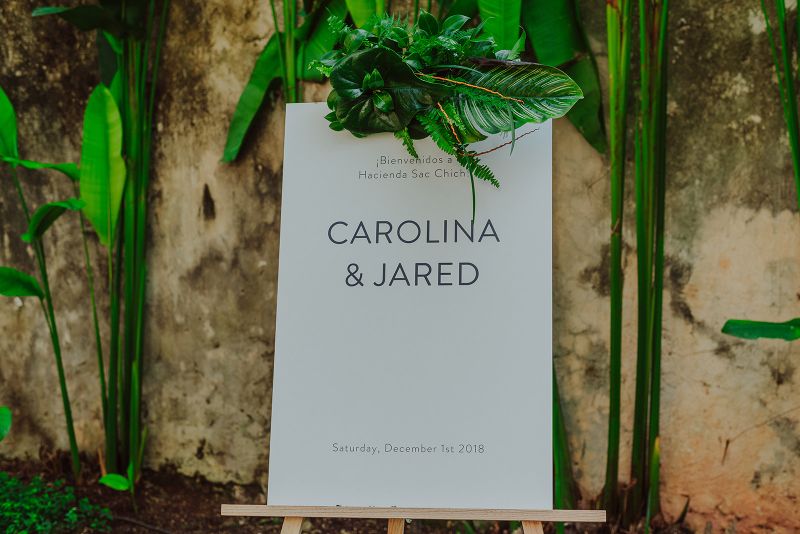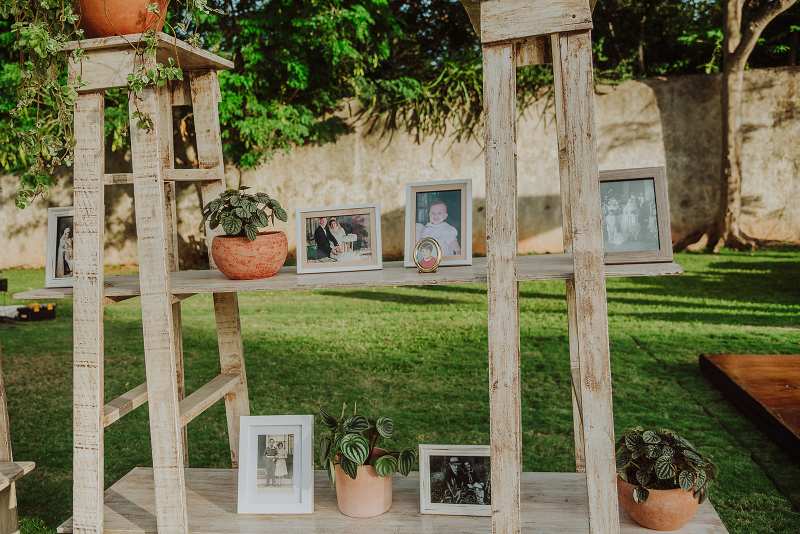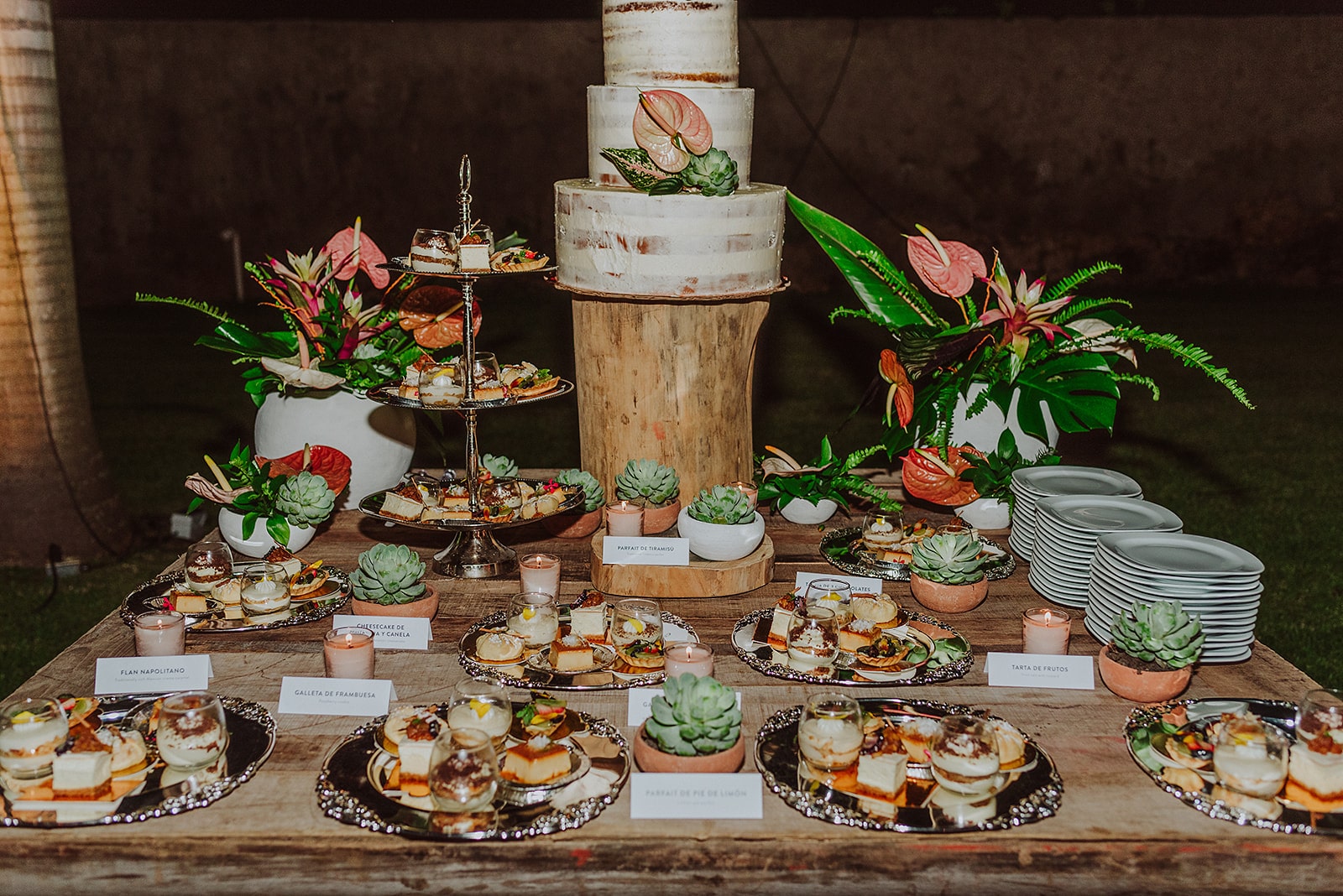 All the details were spectacular, and the guests were surprised by every element present at Carolina & Jared's wedding.
Photo credits: guscortesfoto.
Do you want to know more about TIPS for your wedding in Yucatan? We are YUCATANLOVE, Wedding Planners in Mérida, ask us.