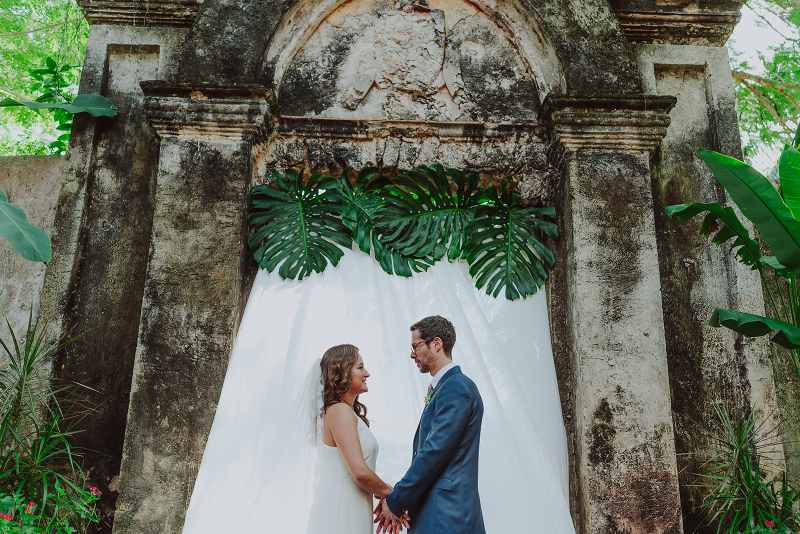 Ceremony Wedding at Hacienda Sac Chich 🌿 Carolina & Jared
Carolina & Jared's wedding at Hacienda Sac Chich was a celebration full of love, happiness, joy, and romance. This beautiful couple flew from far away to the Yucatan peninsula to celebrate their marriage in one of the most emblematic places in the southeast of Mexico.
Looks of love
Getting married is one of the most important events in our lives, and Carolina & Jared did not hesitate for a moment to want to be together forever. Ever since Jared proposed to Carolina, they were counting the hours, minutes and seconds so that time would pass quickly and their wedding day would come.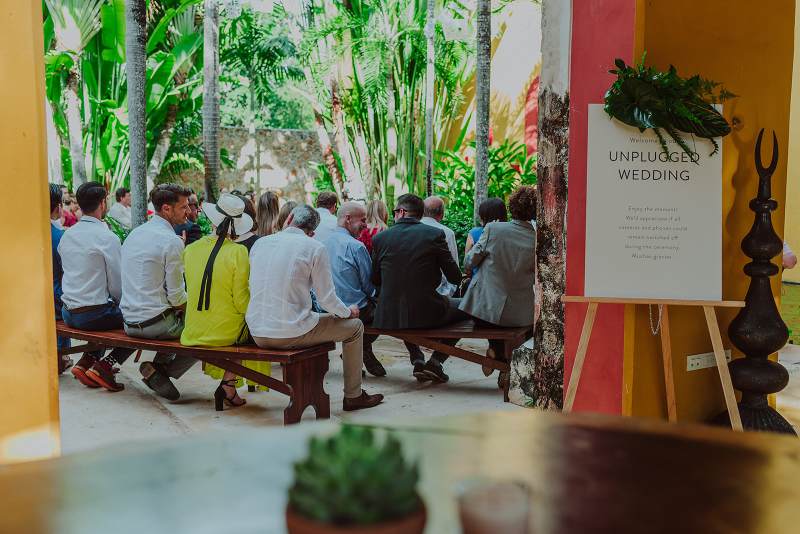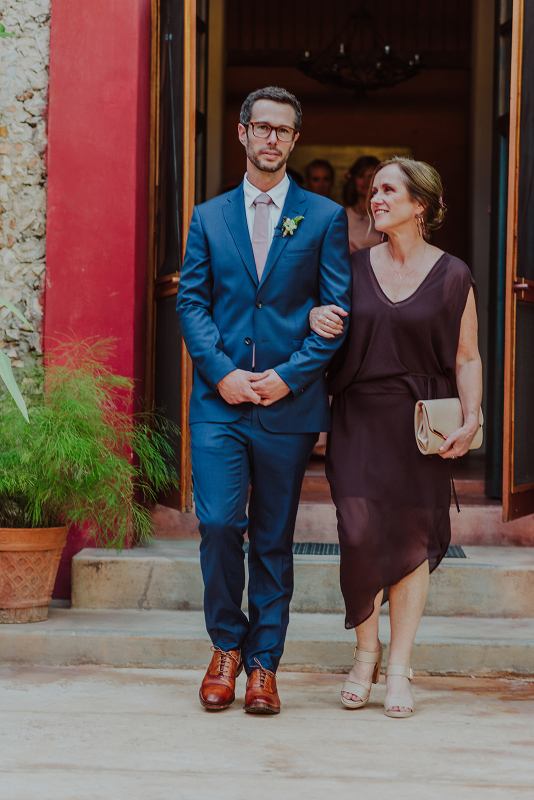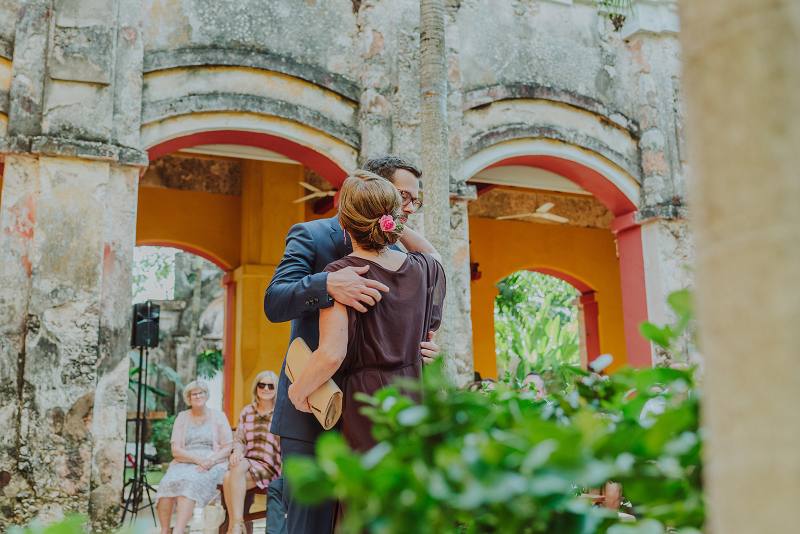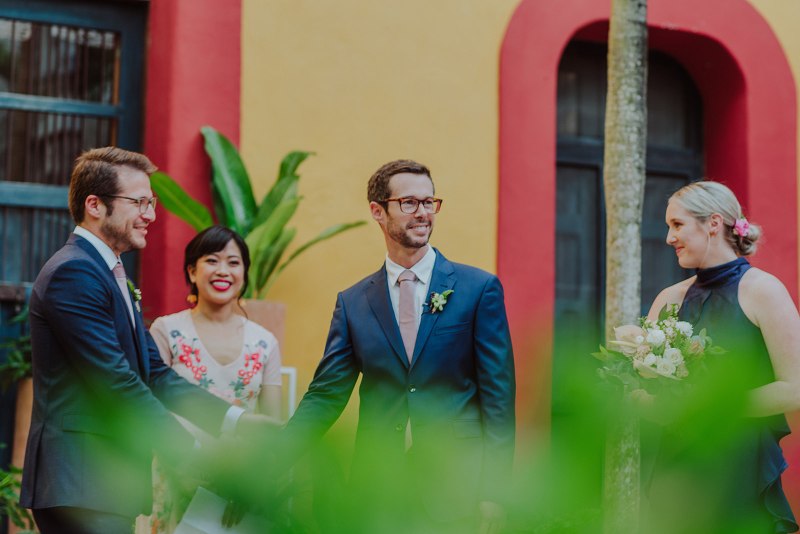 After getting ready, the bride and groom were ready for the wedding ceremony to begin. Both were very nervous and that was normal, so their parents tried to calm them down by giving them a few words of comfort. 
The moment everyone was waiting for had finally arrived. To the sound of beautiful melodies, played by an orchestra of violinists, Jared entered first from his mother's hand and when he saw Carolina enter from his father's arm he couldn't contain his emotion. No one could, it was a definitively breathtaking moment.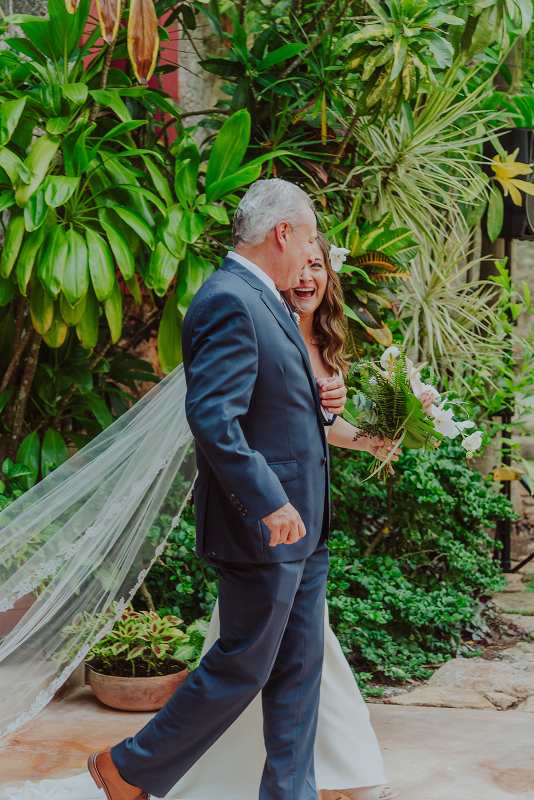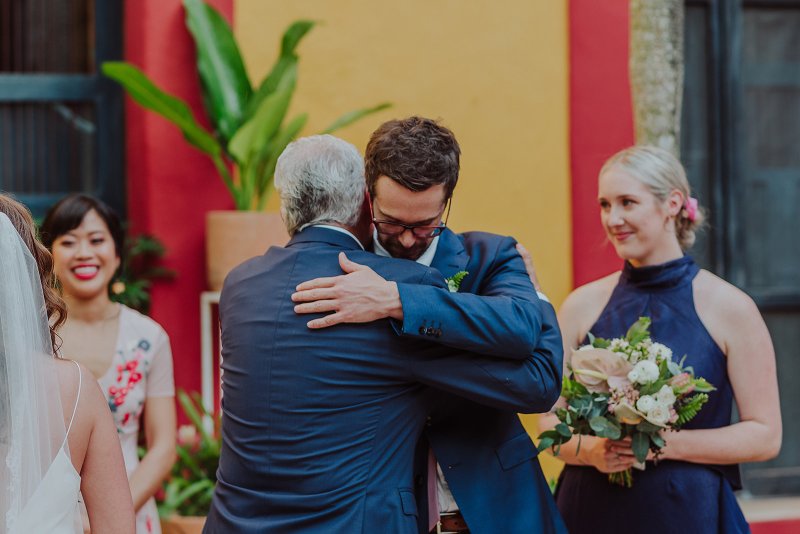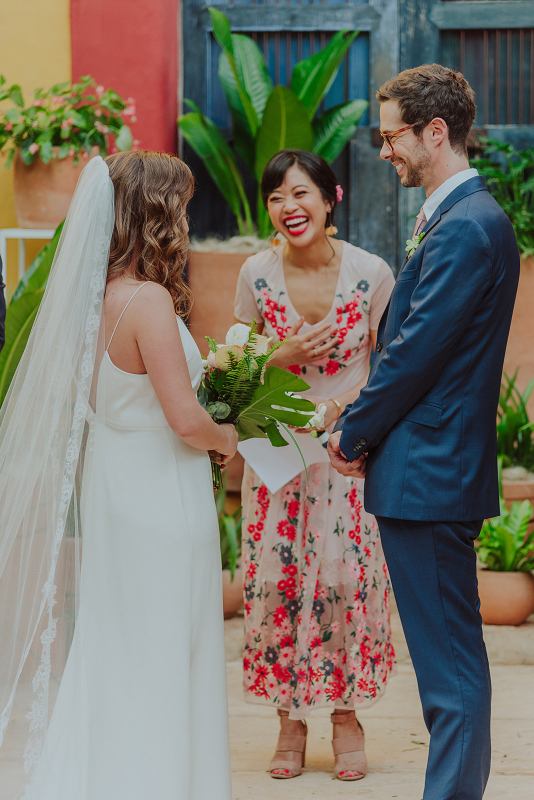 Carolina walked up to the altar and in the distance saw Jared, she looked beautiful in her white dress and her wedding bouquet.  All the guests were impressed by Carolina's beauty and were about to witness such true love.
A happy wedding ceremony 
The ceremony began and the person who officiated this great moment was one of Carolina's best friends.  There is no doubt that everything was perfect. Like a traditional wedding, the ceremony began with a speech of love, happiness, and joy about what it means to commit to marriage with the person you love.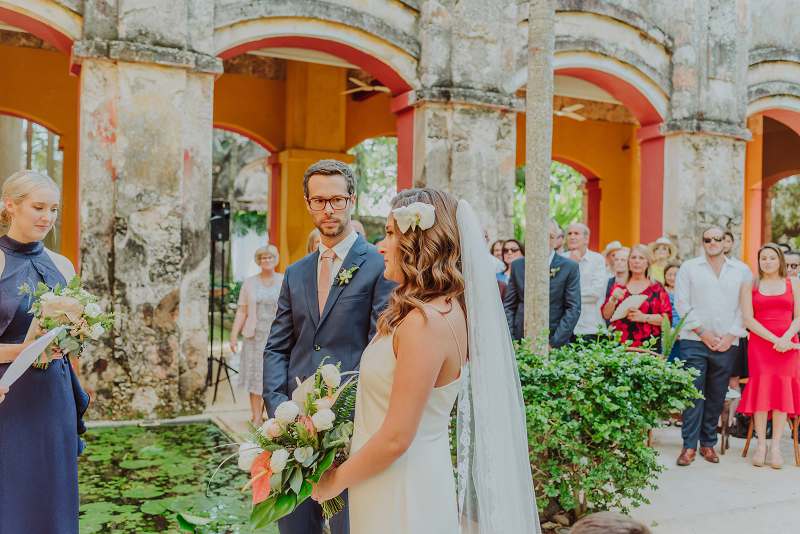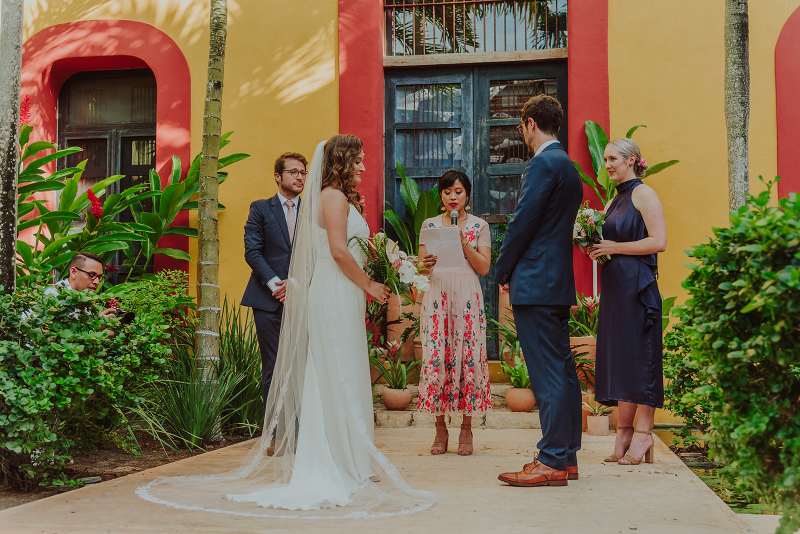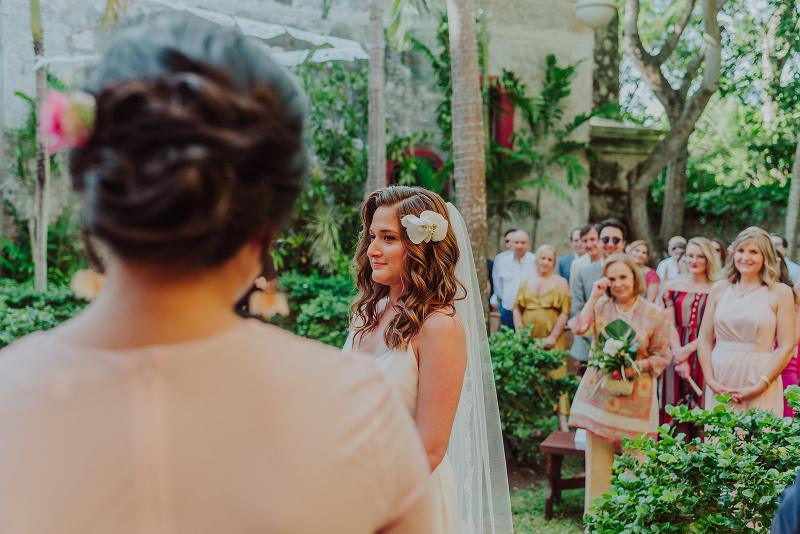 After that, Carolina & Jared exchanged rings. And then came the most nostalgic moment of the whole ceremony: the vows of love. Carolina dedicated some very beautiful words to Jared, the love of her life. Everyone felt that moment, it was something beautiful, and unforgettable.
Jared promised Carolina to love and respect her all her life and to be with her through all times good or bad. It was a very magical moment for all the guests.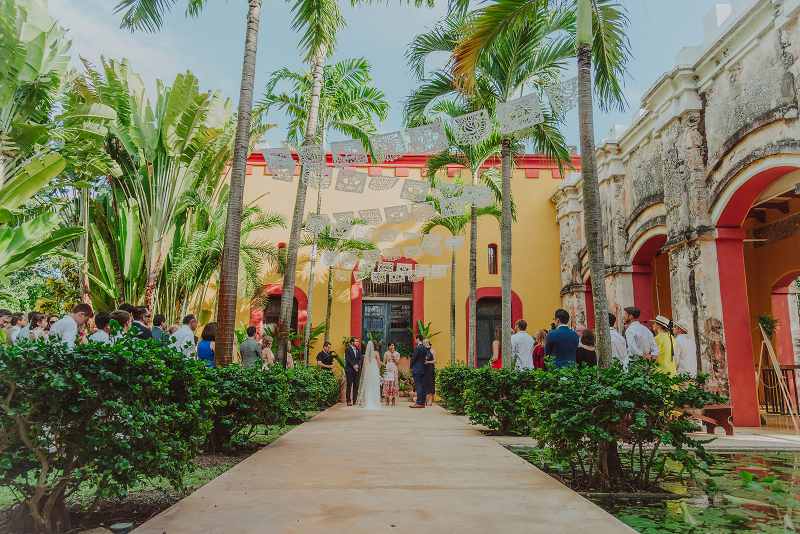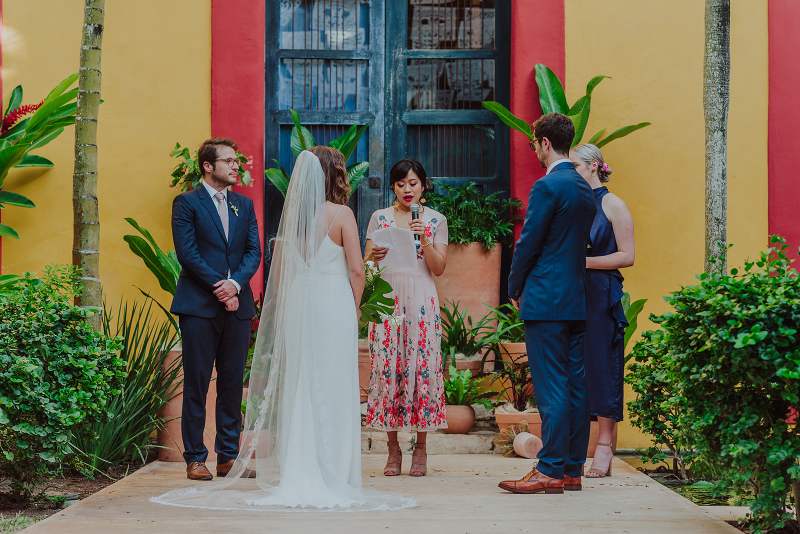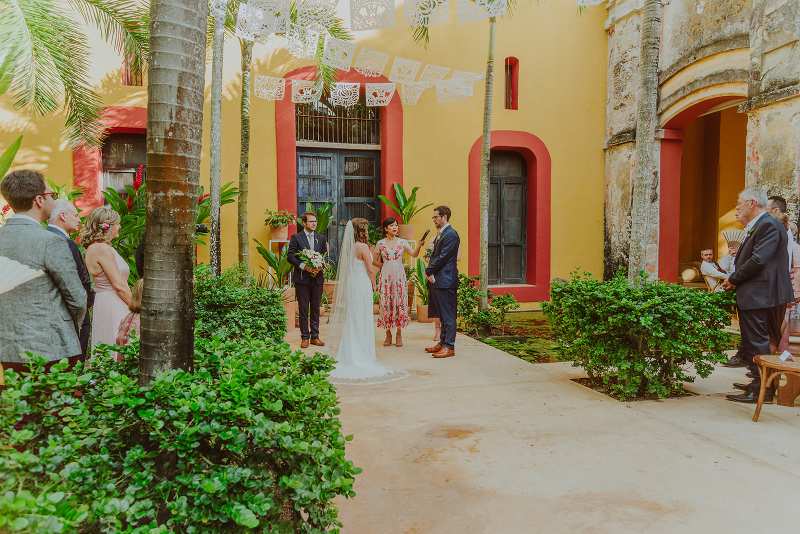 Once again, love triumphed, and after the "Yes, I do", Carolina & Jared were officially husband and wife. And the newlyweds were ready to start walking hand in hand on a new path in their lives.
The ceremony concluded successfully and now it was time to enjoy a party like no other. 
Photo credits: guscortesfoto.
Do you want to know more about TIPS for your wedding in Yucatan? We are YUCATANLOVE, Wedding Planners in Mérida, ask us.