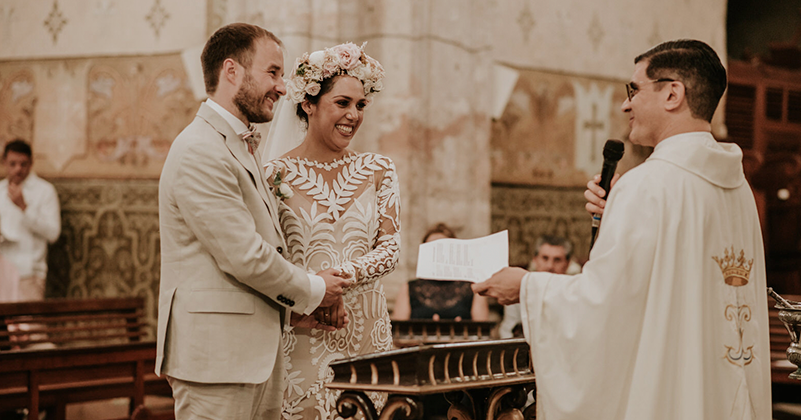 Ceremony at Church of the Third Order👩‍❤️‍👨 Karen & Pierre
The priest was already waiting for the bride and groom at the entrance of the church, and as soon as they were all gathered he gave them the initial blessing and the ceremony began.
A ceremony multicultural full of love 
The first one to enter was Pierre alongside his mother. Then it was the turn for Karen's mother and Pierre's father and so on until everyone was inside. Karen was the last one to enter, walking towards the altar in the hands of her father. 
Since it was a Catholic ceremony, we listened to the traditional readings, the psalm, and the rite of marriage. The priest then asked the couple if they were getting married of their own free will and once both replied that they did, they exchanged their vows and rings. 
Before the ceremony ended, Karen's grandmother came to give the blessing to her granddaughter. A moment that filled the bride with happiness. 
By the end of the ceremony, all the attendees cheered for the new couple who happily left the church and invited their guests to move to the hacienda, where a welcome cocktail and reception awaited them.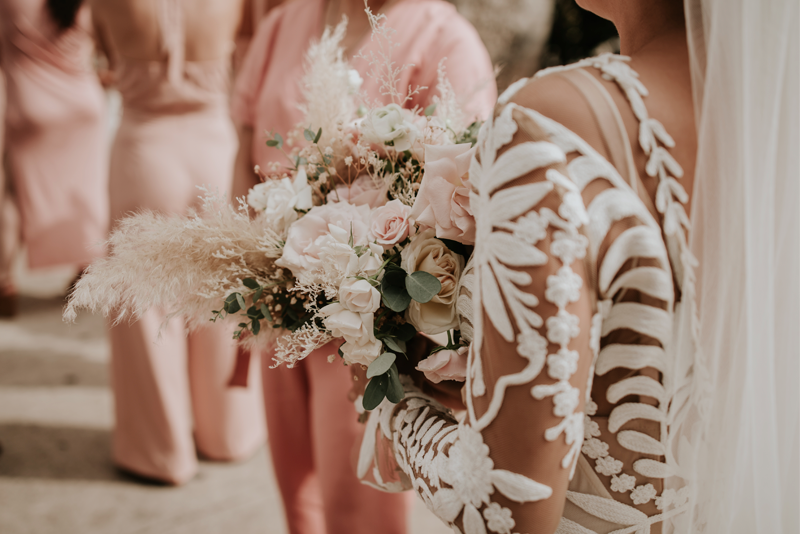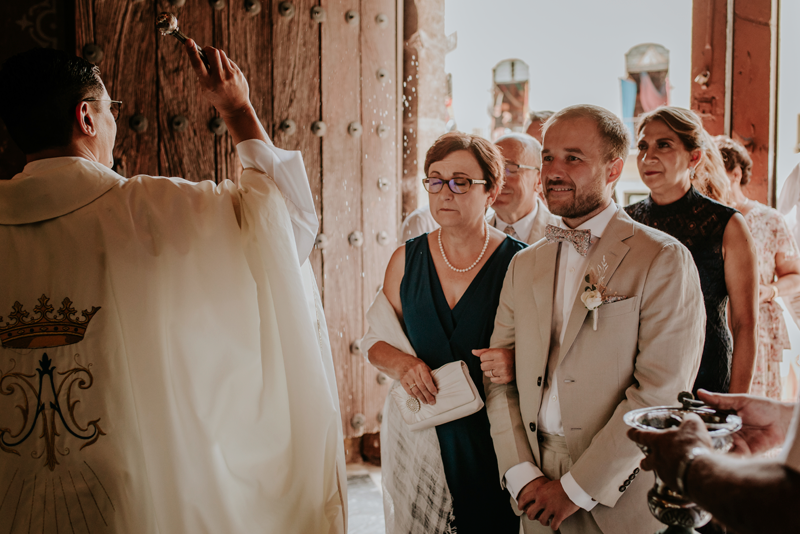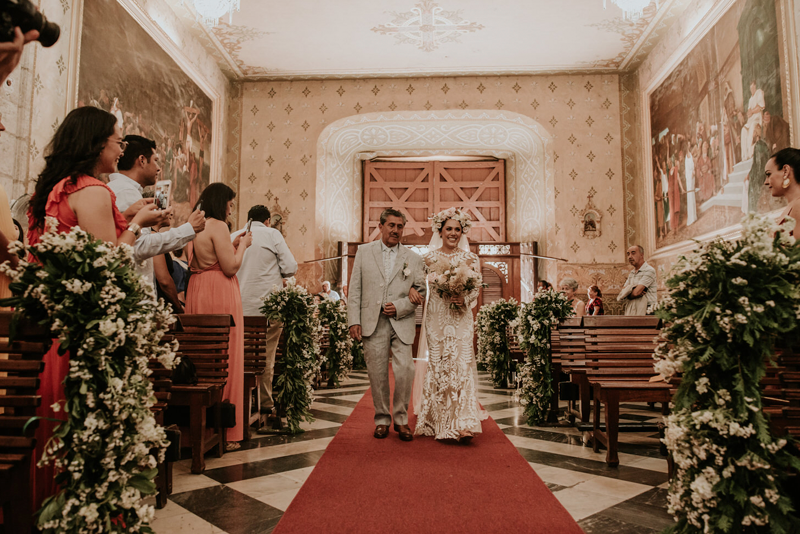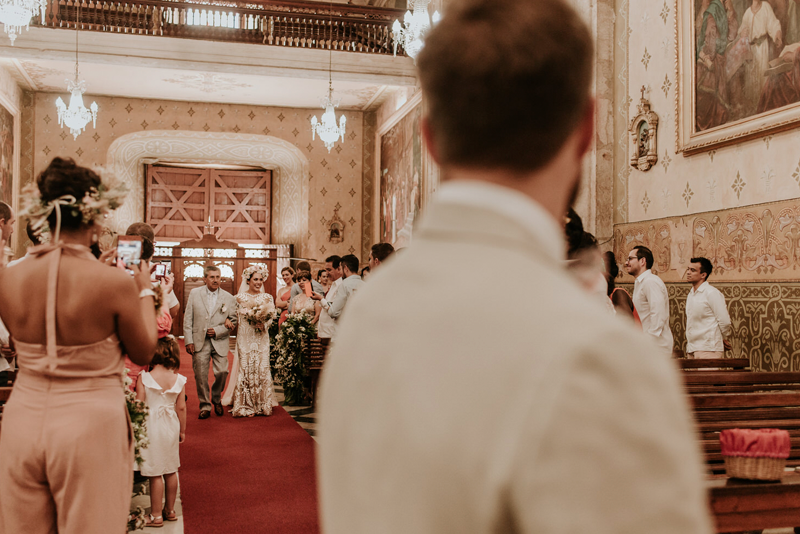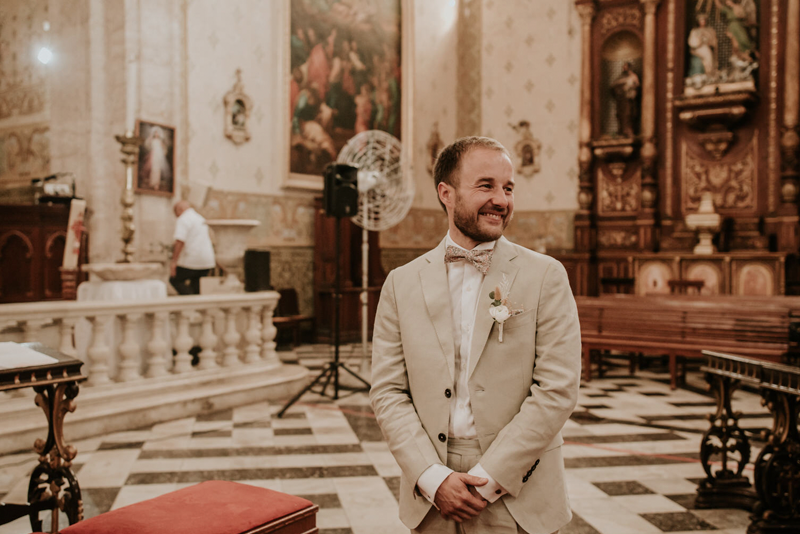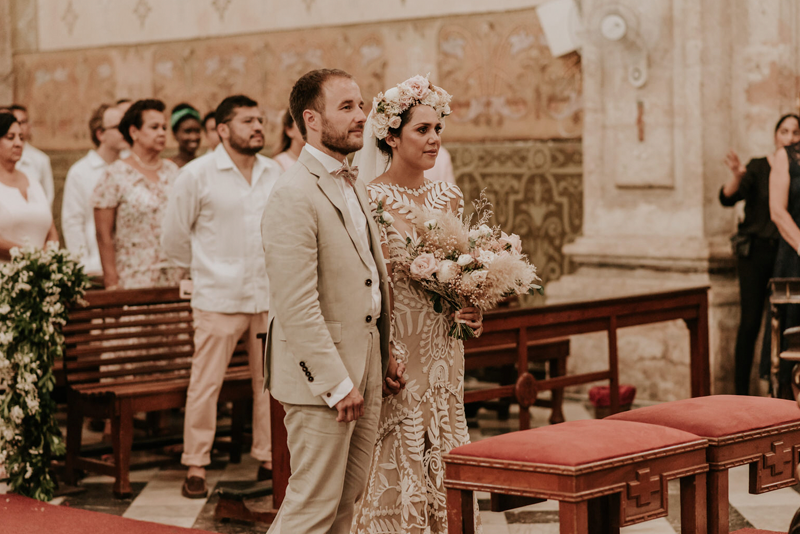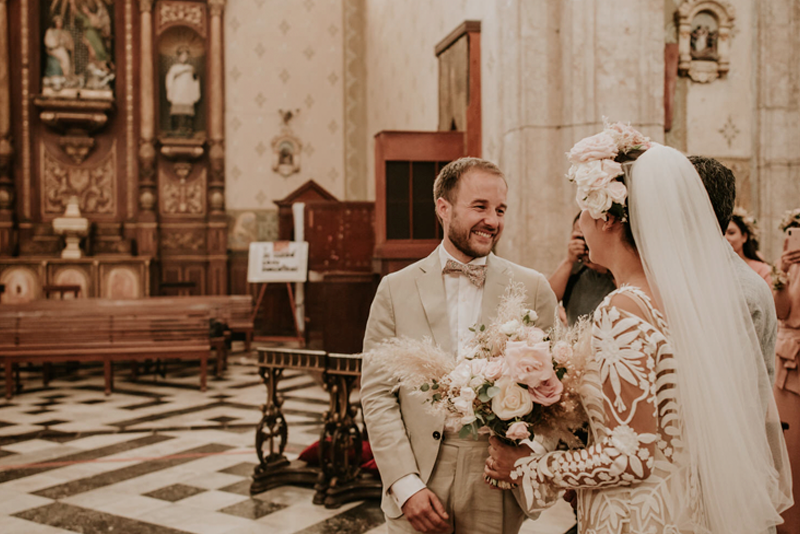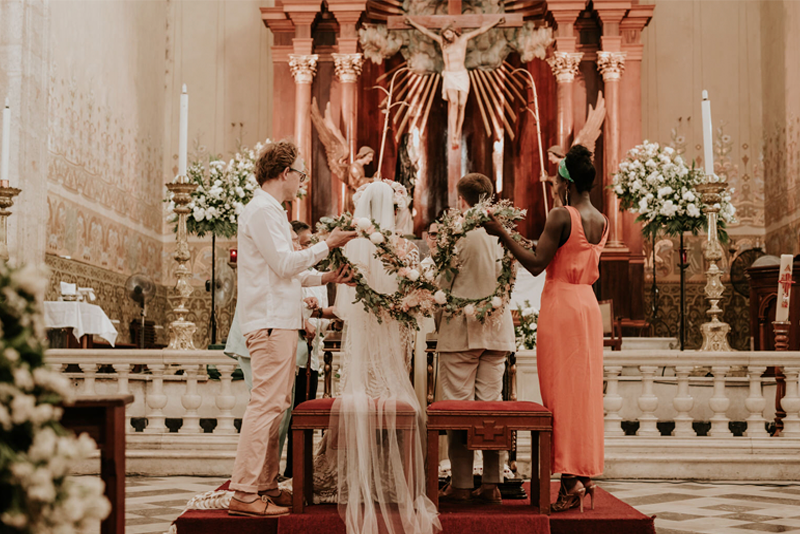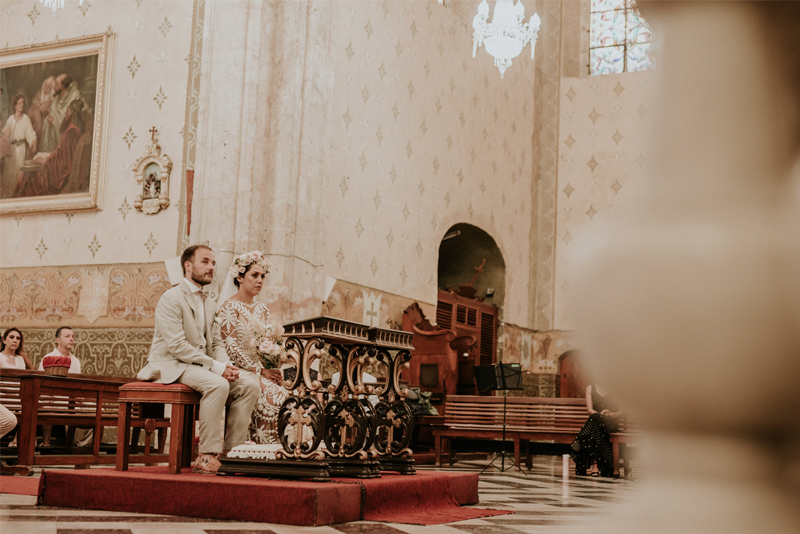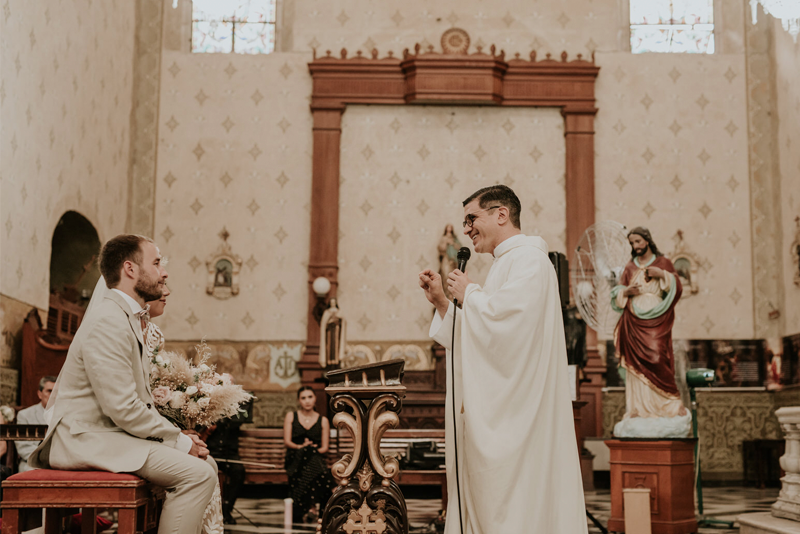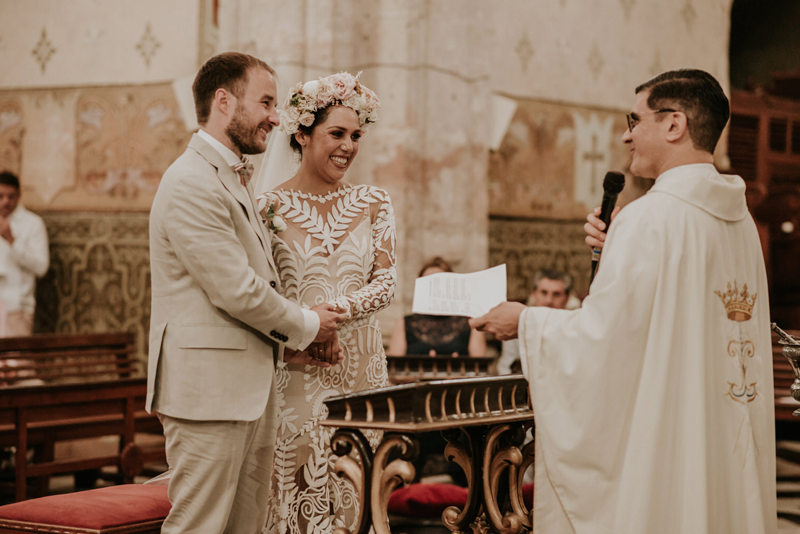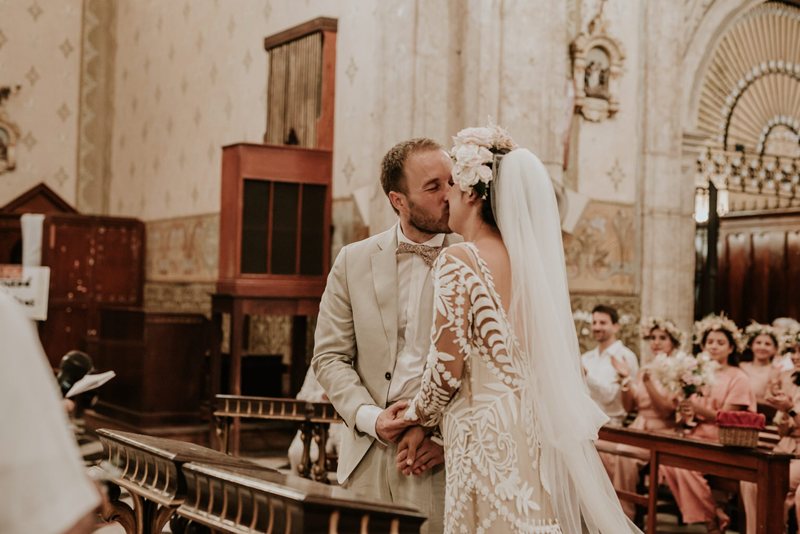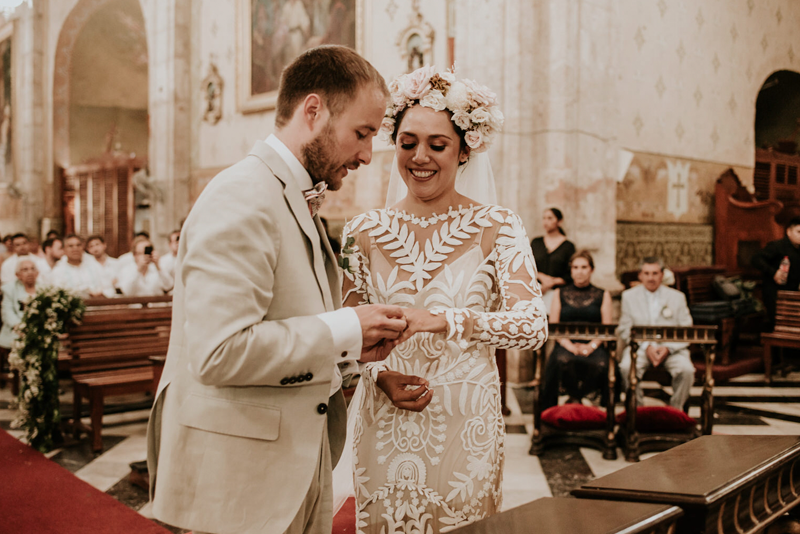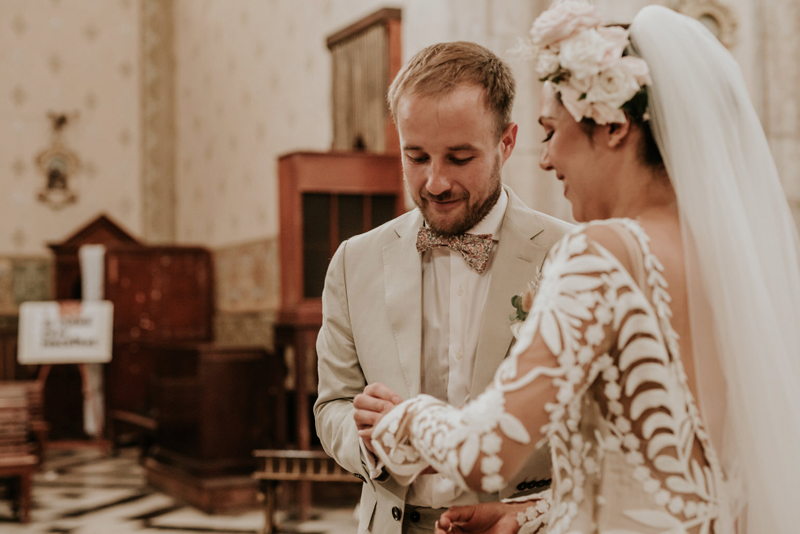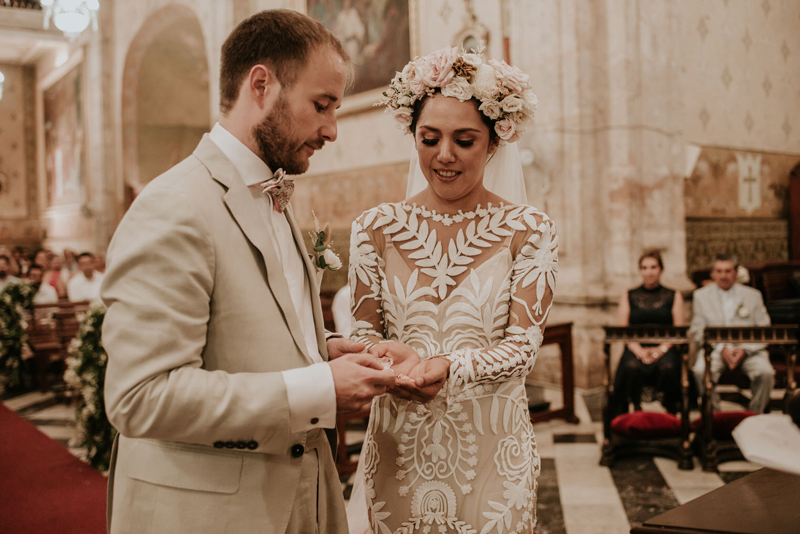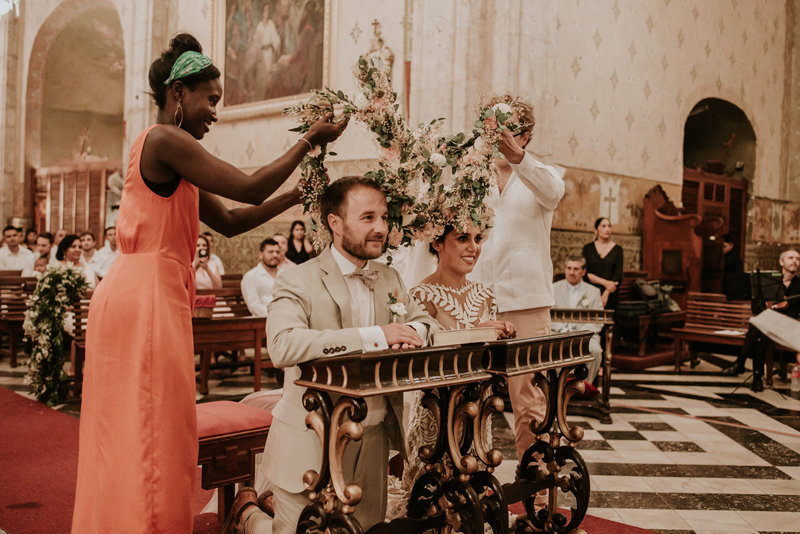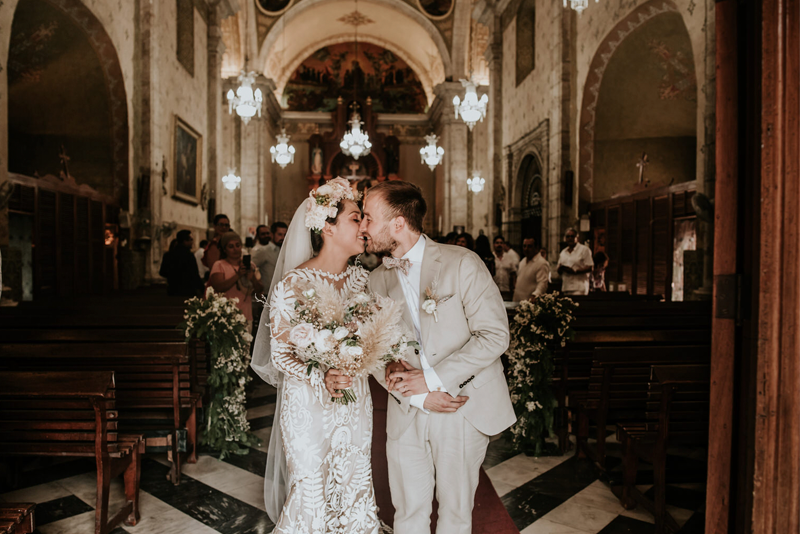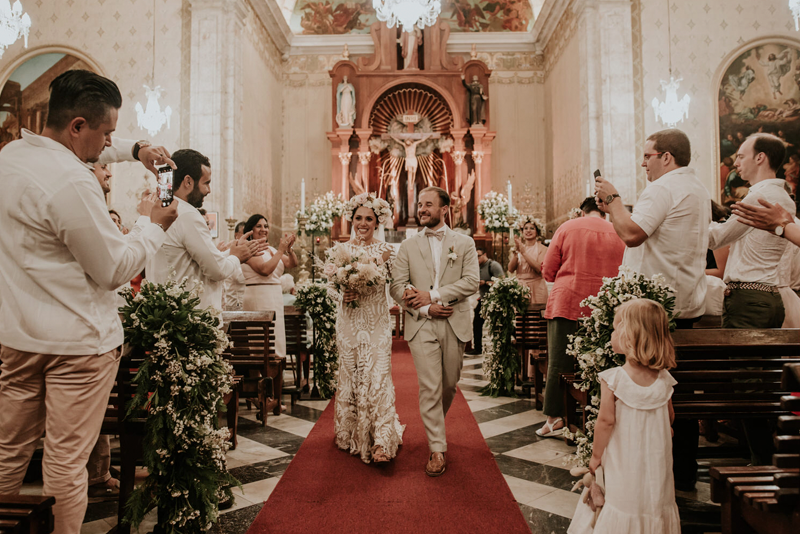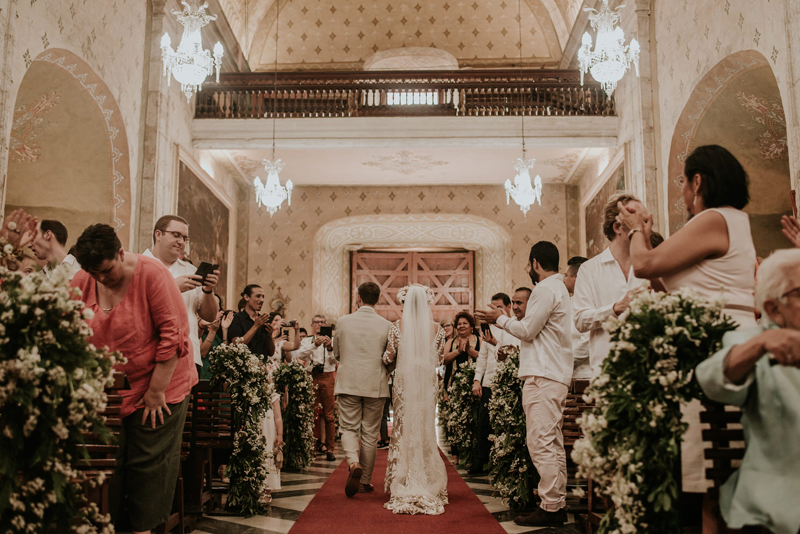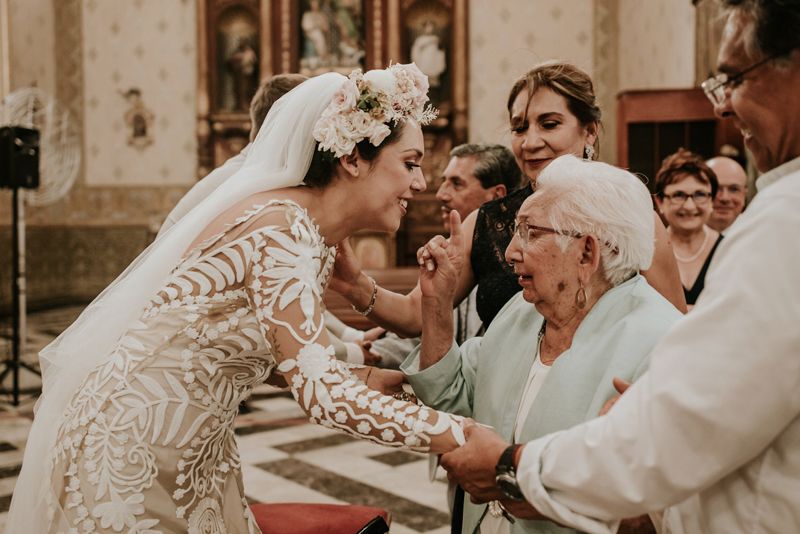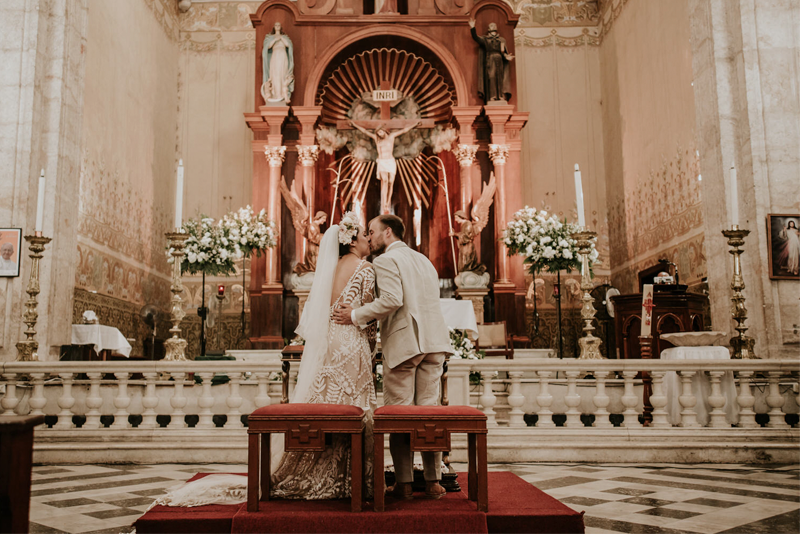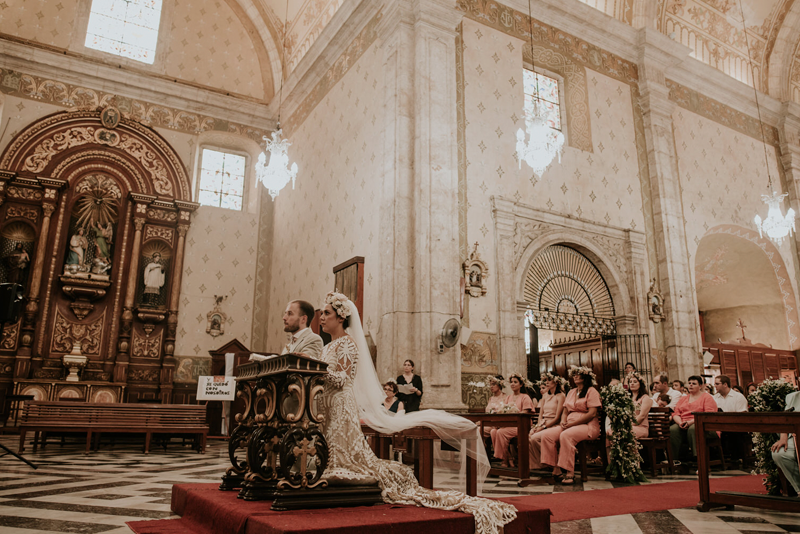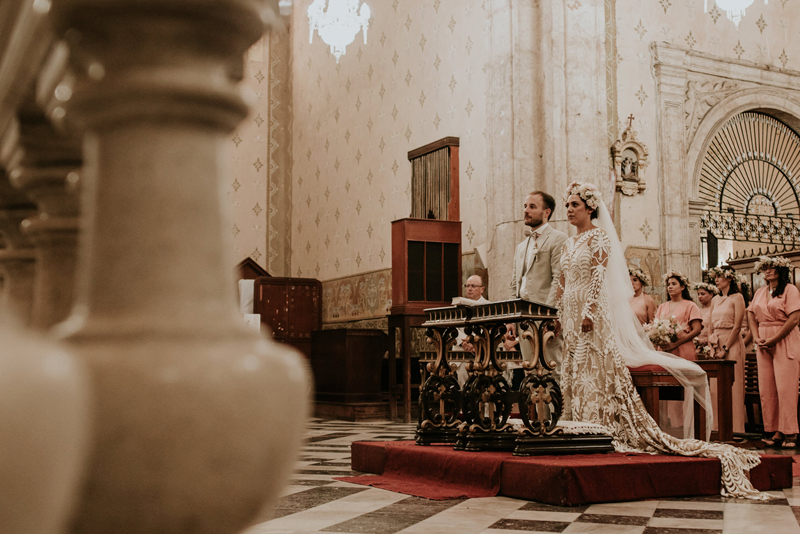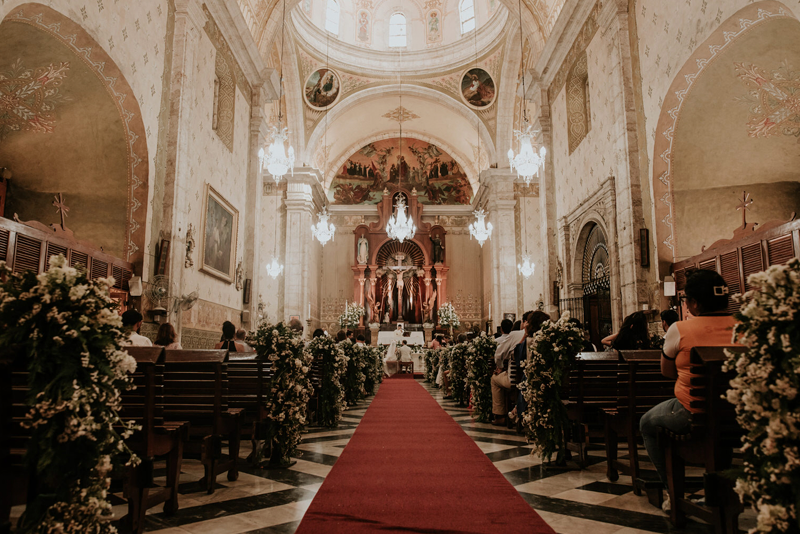 Do you want to know more about TIPS for your wedding in Yucatan?

We are YUCATANLOVE, Wedding Planners in Mérida

, ask us.
Photo credits: @gabygonzalezfoto