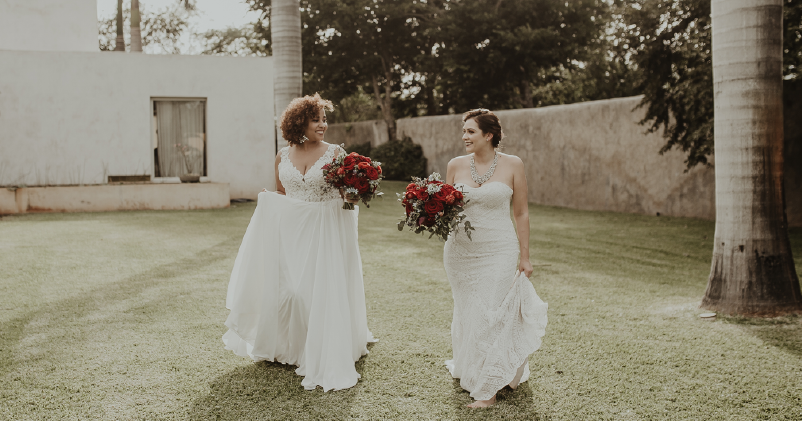 Destination Wedding at Hacienda Sac Chich: 🌈 Ronna & Ali
La boda de Ronna & Ali fue una celebración privada en la que se disfrutó de un ambiente lleno de amor y mucha diversión. 
Las novias no hicieron esperar el festejo y desde antes de la boda comenzaron con una fiesta de bienvenida en la Fundación mezcalería, para recibir a todos sus invitados.
Ambas novias son de Longbeach, California, pero eligieron realizar su boda en Yucatán, en una de las haciendas más solicitadas para bodas. Este hermoso lugar de estilo colonial recibió en su Casa de Máquinas a los 50 invitados y se vistió de azul, dorado y marsala para una boda elegante. Sus estanques se llenaron de velas flotantes para crear un ambiente romántico durante la noche.
Real Wedding in the beautiful Hacienda Sac Chich 
Las novias lucieron espectaculares en sus vestidos, cada una con su estilo: Ali con un strapless imponente y Ronna con un vestido fresco de caída suelta.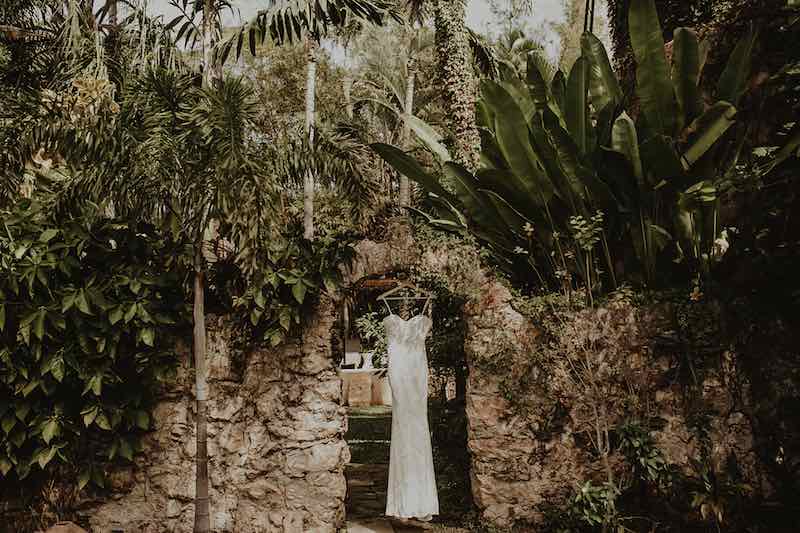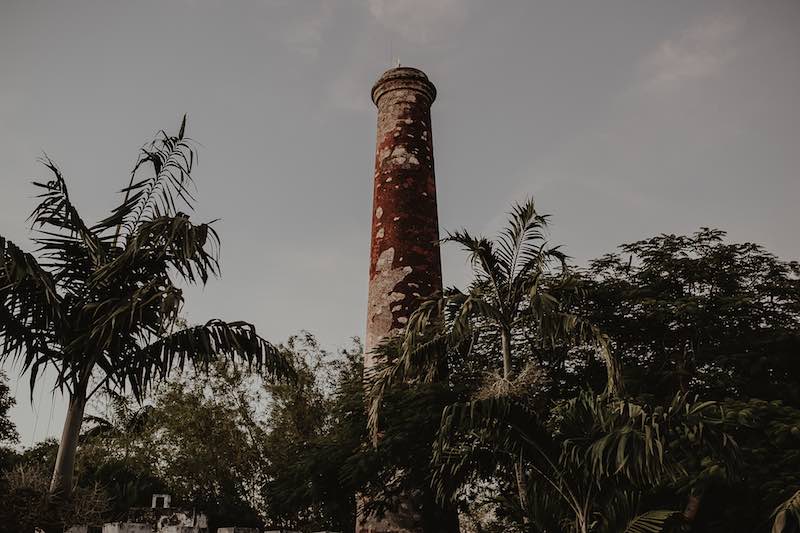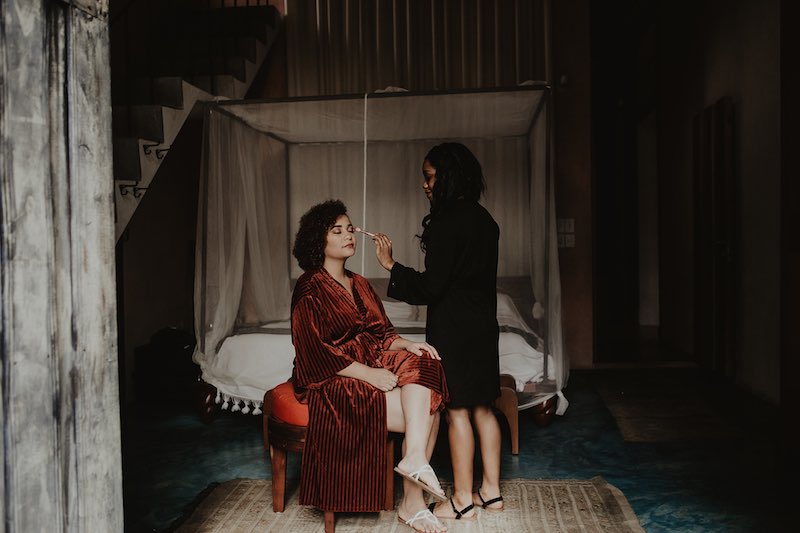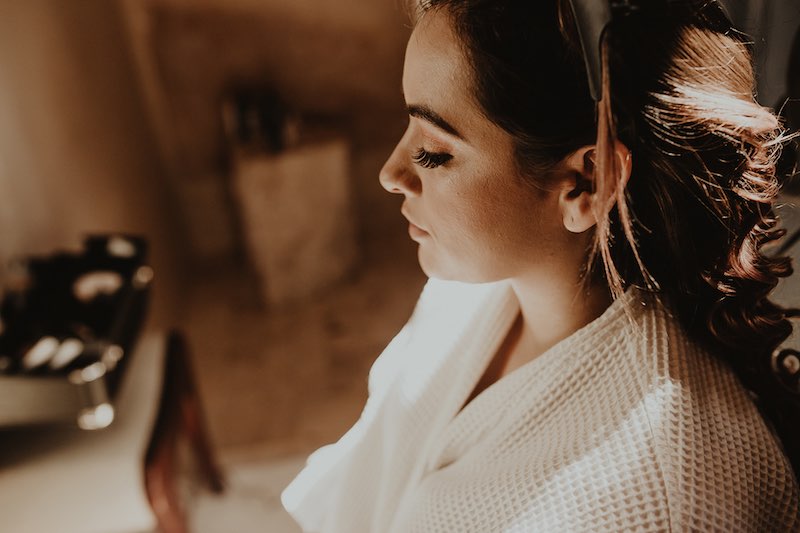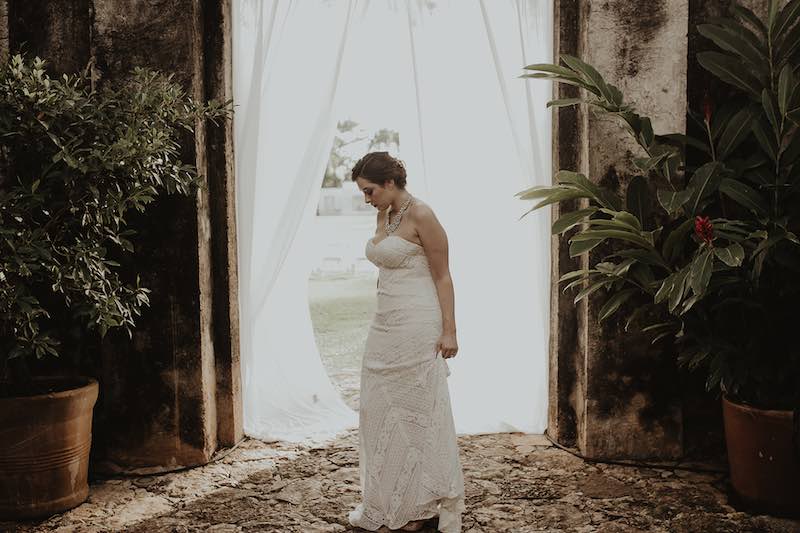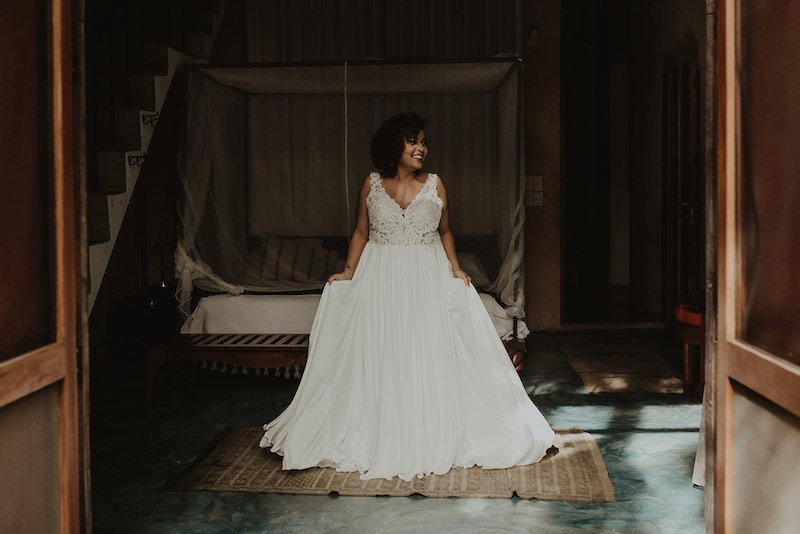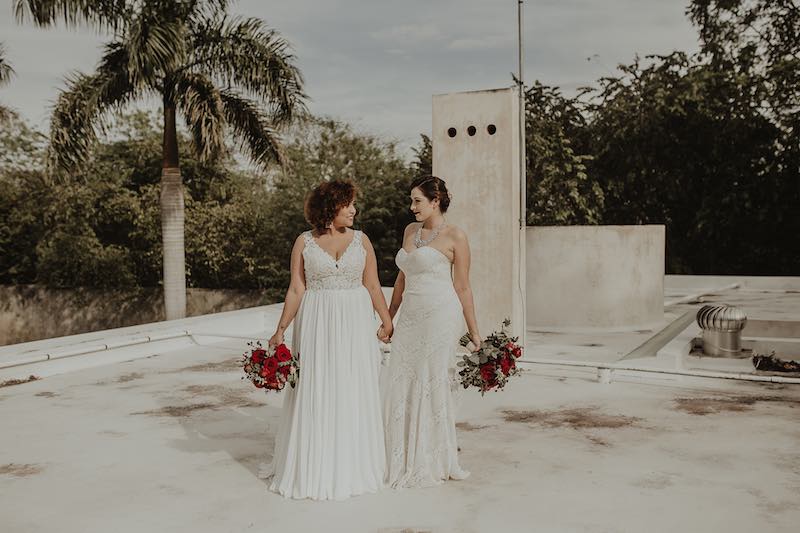 Love Vows…
Uno de los momentos más emotivos de la boda fue durante la ceremonia de unión, la cual ofició una de sus amigas, cuando sus dos hijos les entregaron los anillos y las lágrimas no se hicieron esperar. Fue una unión que irremediablemente contagió a todos el amor que se tiene esta familia.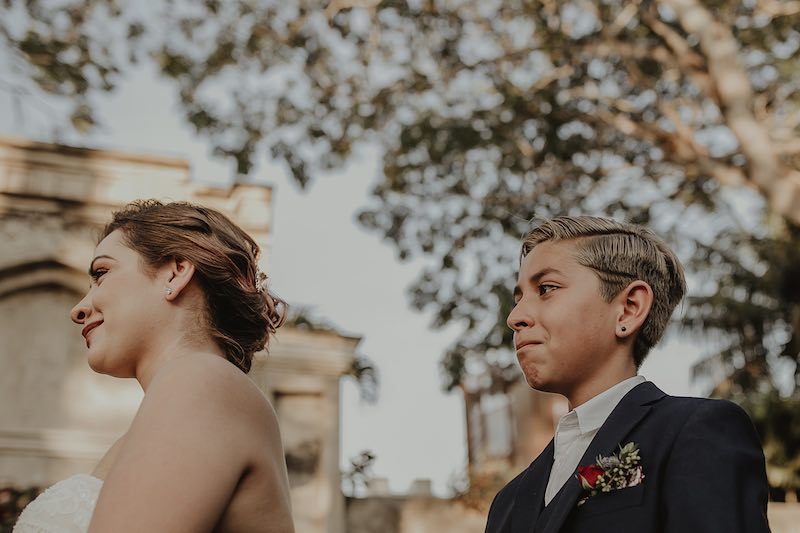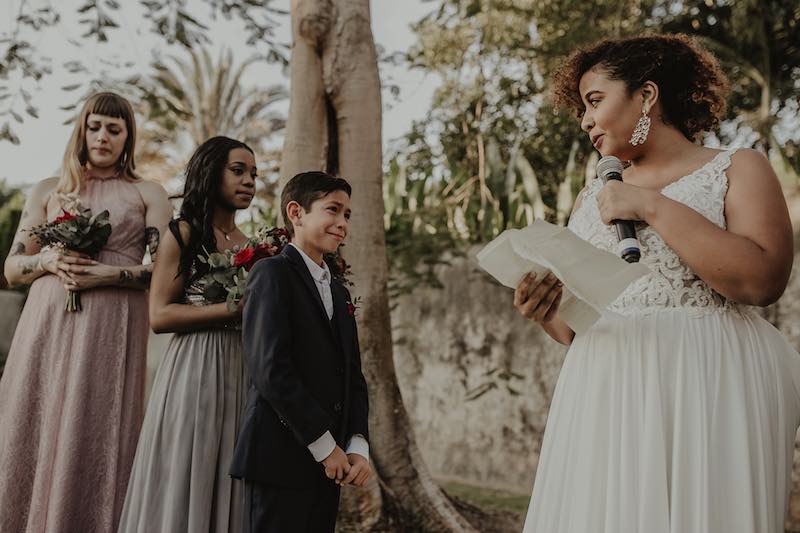 El banquete fue un momento espectacular no sólo por la comida regional yucateca, los cócteles y una gran mesa de dulces y pastel, sino por la música de Gina Osorno, cantautora yucateca que amenizó con jazz y blues.
Una combinación perfecta de sabores y ritmo…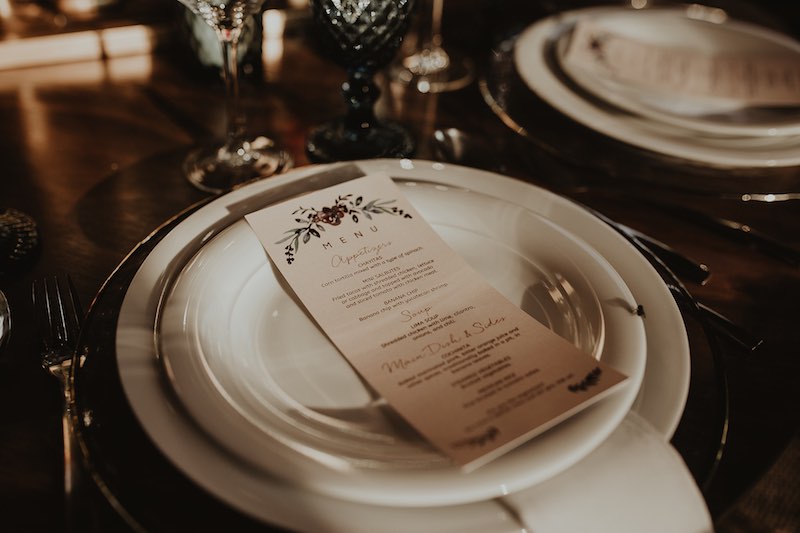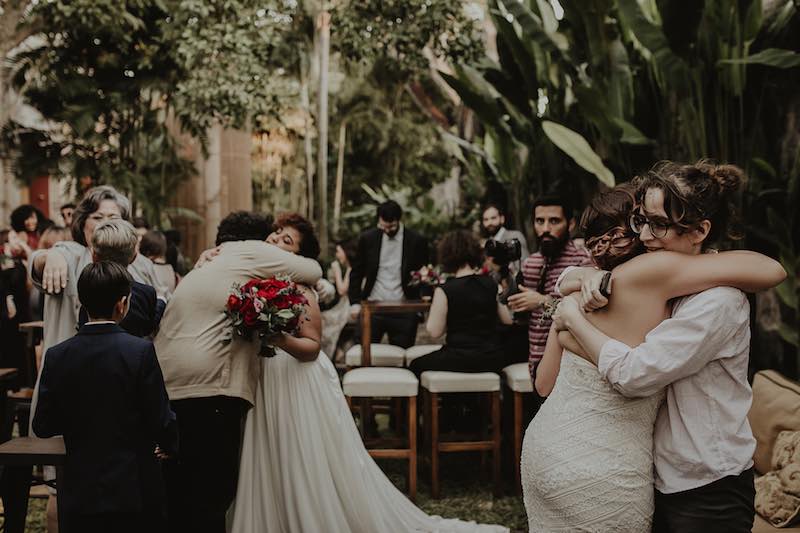 Wedding Party
Al terminar el banquete, las novias inauguraron la pista con su primer baile, que compartieron con sus hijos, y fuegos artificiales. La música y las luces crearon un momento inolvidable que muy pronto se convirtió en una fiesta liderada por el DJ que puso a todos a bailar.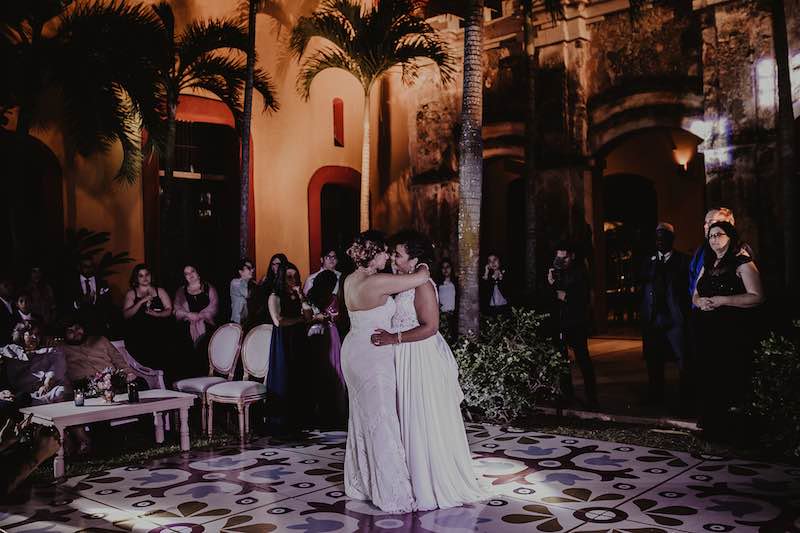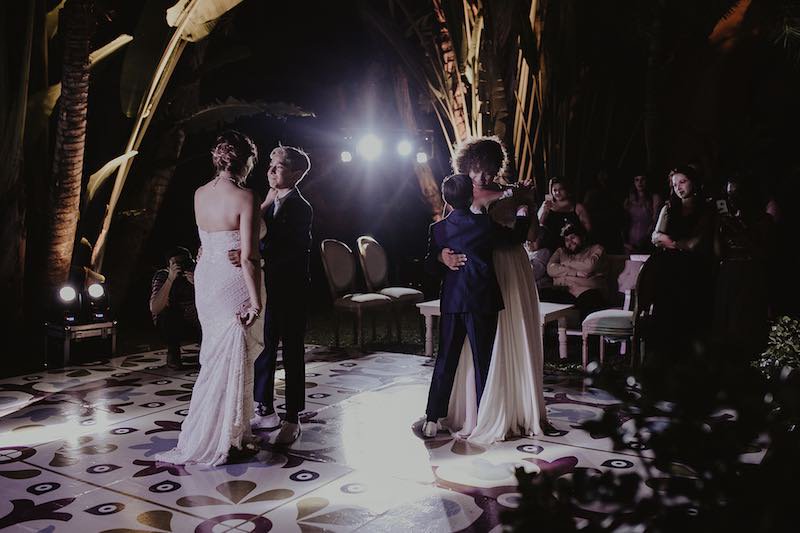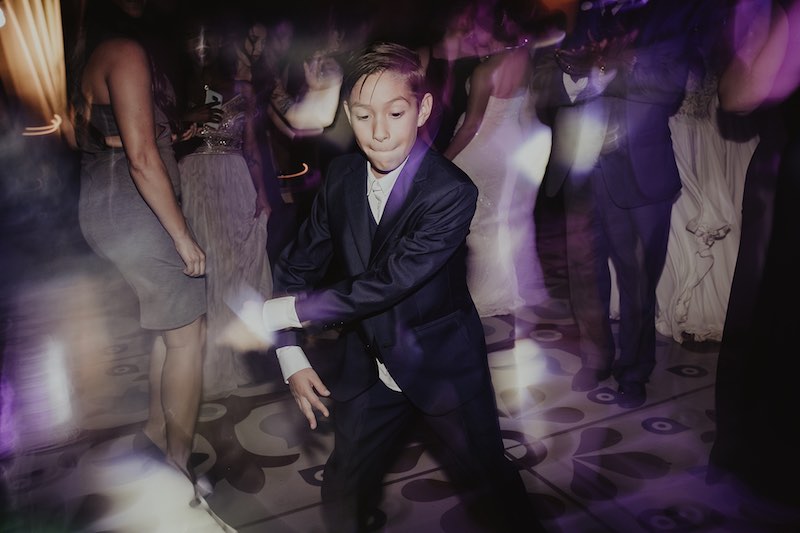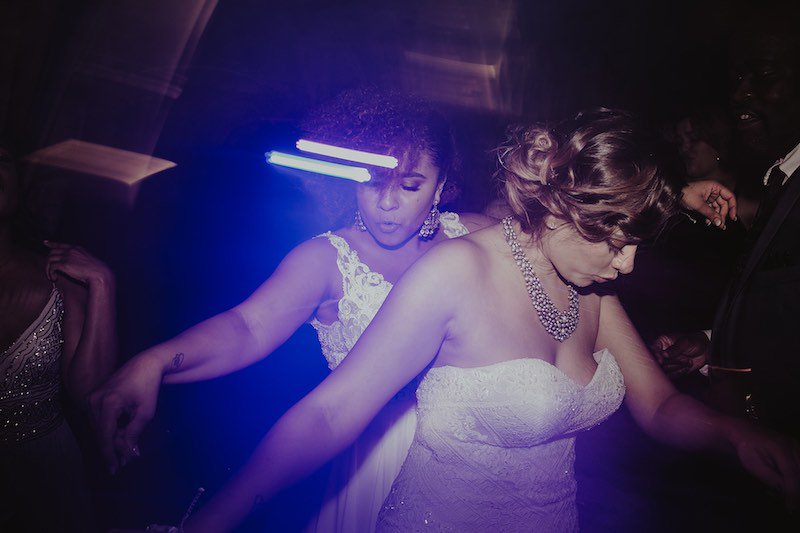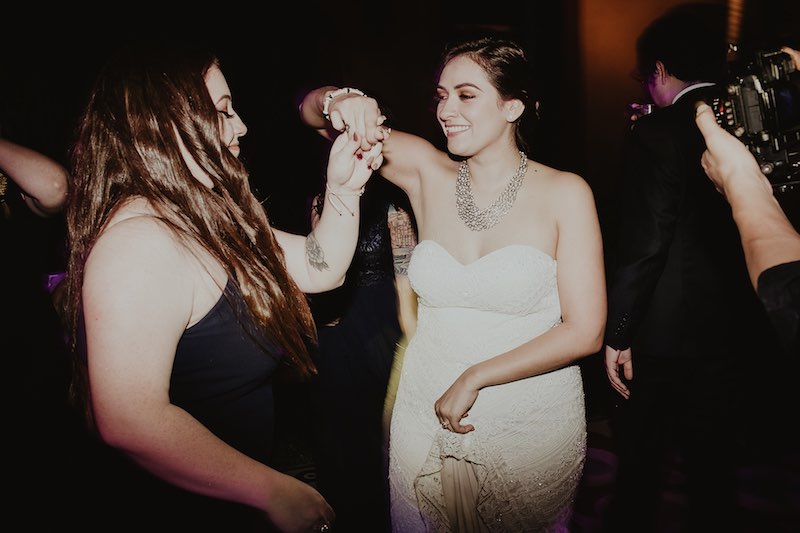 and Happily Ever After… 
Y lo mejor: ambas novias aventaron el ramo, así que hubo doble oportunidad, según la tradición, para atraparlo y ser el próximo en casarse.
Diversión, armonía, risas, unión familiar, amor… esta boda lo tuvo todo. ¡Felicidades a las novias!
¿Quieres saber más TIPS para tu boda en Yucatán?

Somos YUCATANLOVE, Wedding Planners en Mérida

, pregúntanos.
Créditos Fotográficos: @fabriziosimoneen