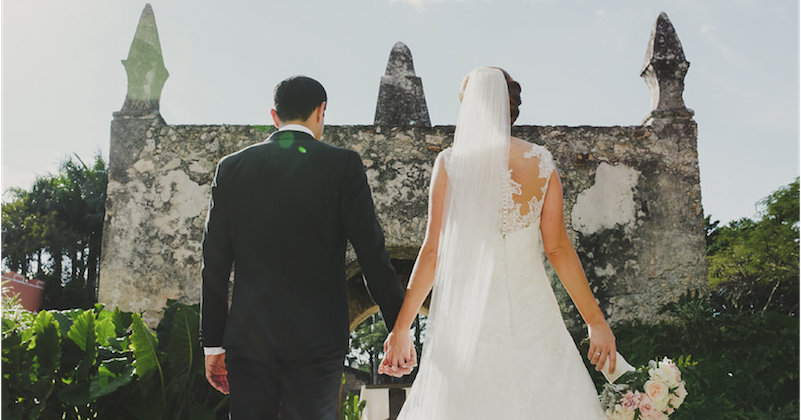 What is behind the Haciendas in Mérida? Know their history! 🏩
Having a wedding at a Hacienda in Yucatan is a guarantee of a luxurious and exclusive celebration in which every moment and every detail will be a joyful experience. Discover the history of some of them and start imagining how spectacular your wedding could be. 
Weddings at haciendas, unique events
Hacienda Sac Chich

 
In this Hacienda, Yucatecan history is reflected through details such as its limestones, water tower, chimney several meters high, and various tools such as iron wheels and beams which were once essential to bring the place to life. 
The moments that can be lived here are a mixture of past and luxury. In their two main structures, the machine house and the Sisal House, you can find ponds, fruit trees, and evergreen gardens. 
The beauty of this Hacienda in Mérida for a wedding is that it's a blank canvas, where it goes perfectly with any decoration, even a very colorful and tropical one, like that of Leslie & Mark.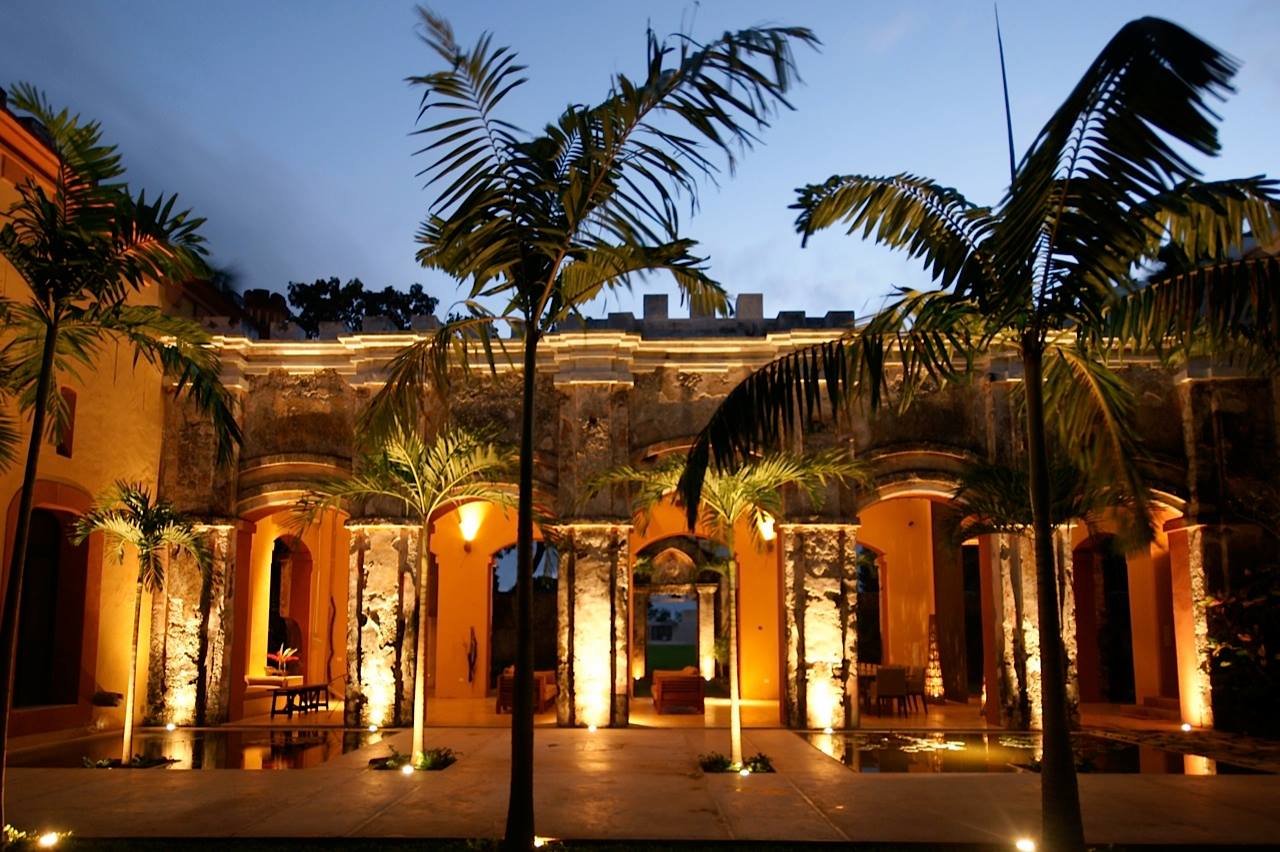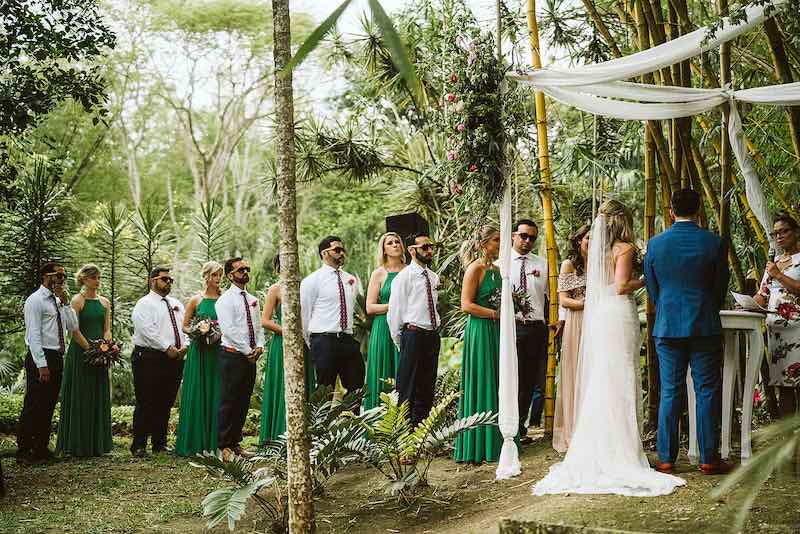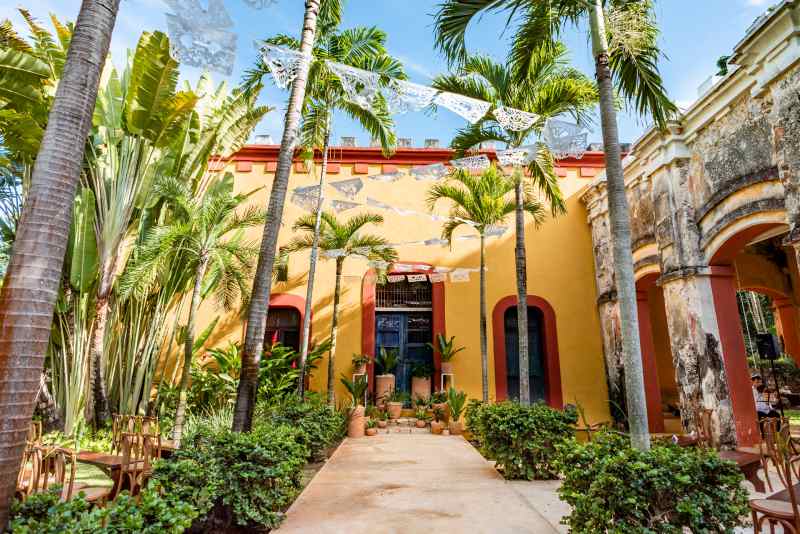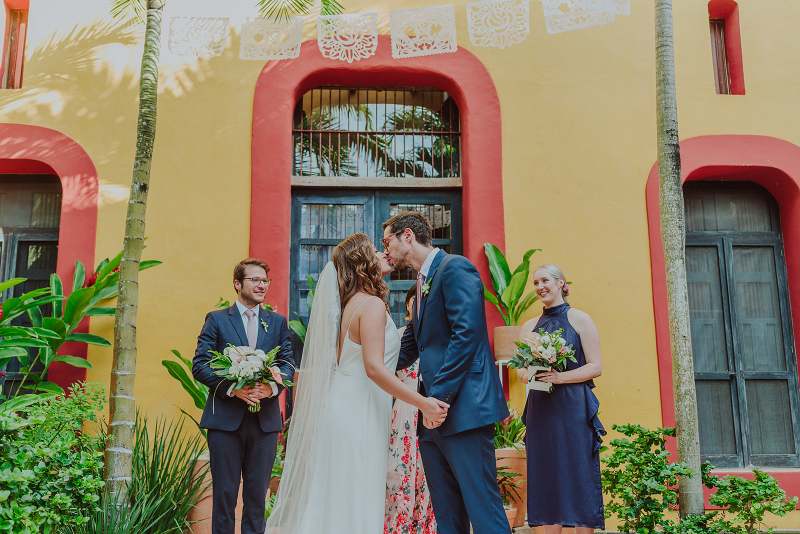 Hacienda Itzincab Cámara

 
The beauty of this Hacienda lies in the restored architecture and the Mayan site on which it's built. The vintage details are a trip through Yucatan history, but with the luxury of one of the most exclusive hotels in the Yucatan, to create unforgettable moments. 
This Hacienda in Merida was built in the 17th century, by Catarina Perez, to be a cattle ranch. A century later it became a Hacienda Henequenera, and in 1898 it changed his name by order of the Cámara family. 
Characterized by peace, spacious gardens, and the Mayan pyramid that is preserved with respect and pride. Inside there are original tiles and finishes, details that create incomparable memories. It's ideal for a Mayan ceremony or a wedding in communion with nature, like the one of Toni & Damian.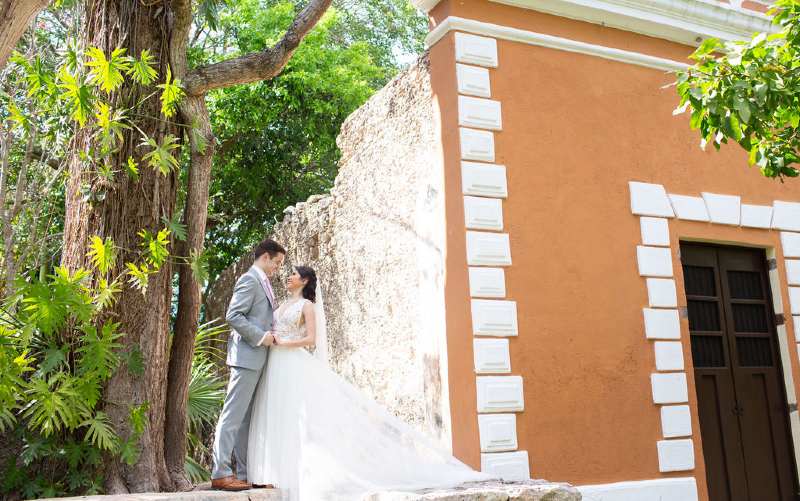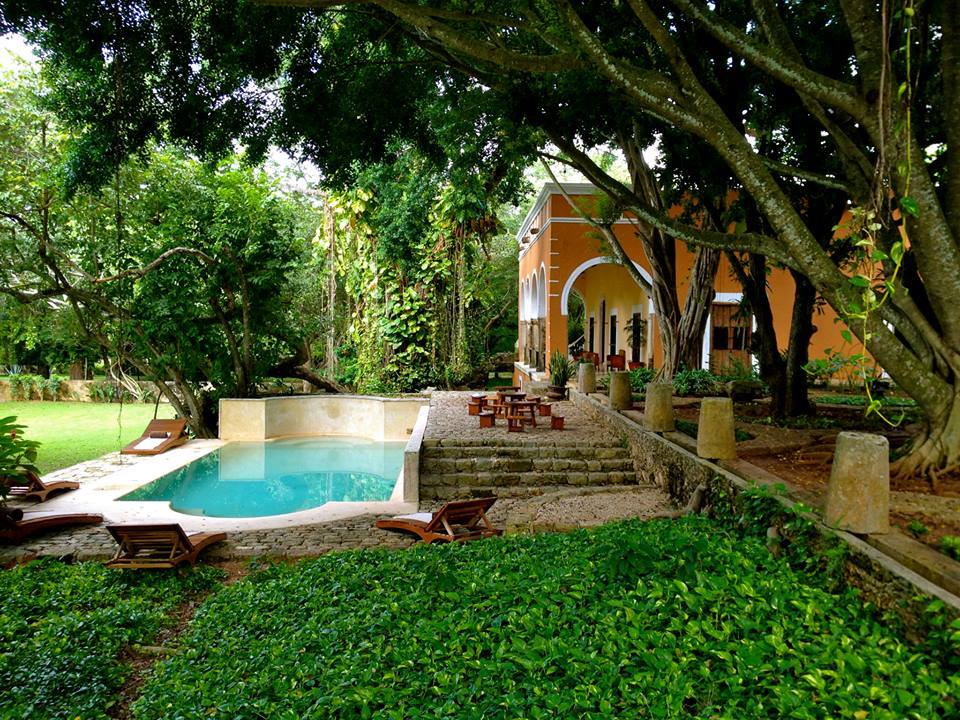 Hacienda Chichí Suárez

 
This is one of the oldest Haciendas in the Yucatan. It was built in the 16th century by Don Alonso de Rosado, but received his present name until 1948, by Don Víctor Suárez Molina. The neoclassical architectural style is characterized by the pediments of their facade, a corridor of arches with thin columns, and various details in the chapel. 
The Hacienda has been remodeled to preserve the history of Yucatan and to celebrate unforgettable moments. Today the style is eclectic, because it's a mixture of different styles, but conserves the details that since building it have made it unique. 
 This Hacienda is perfect for an elegant, classic, and very romantic wedding, like the one of Mariel & Martin.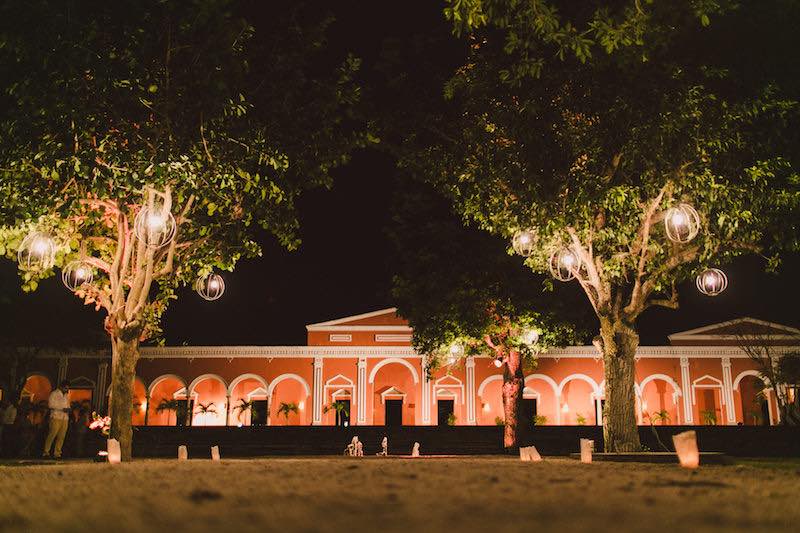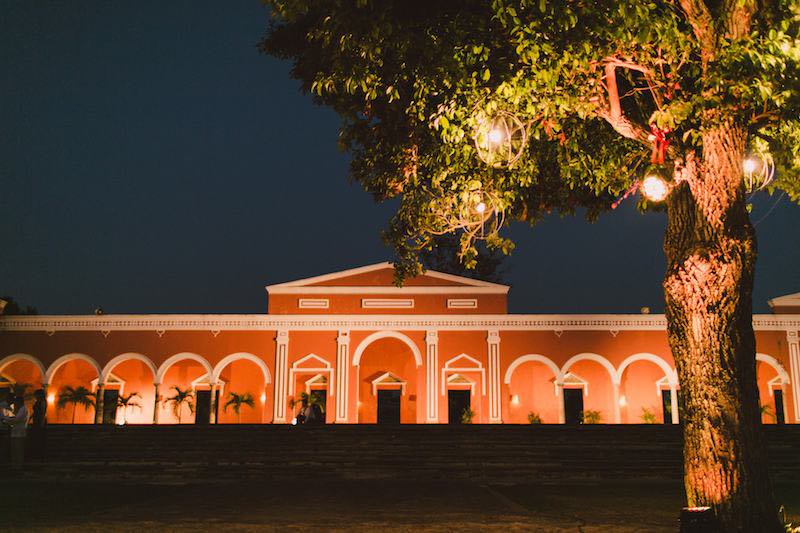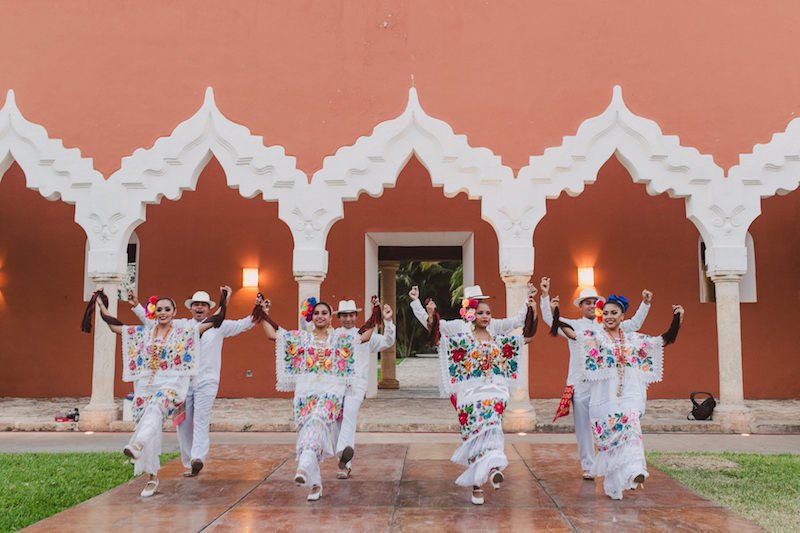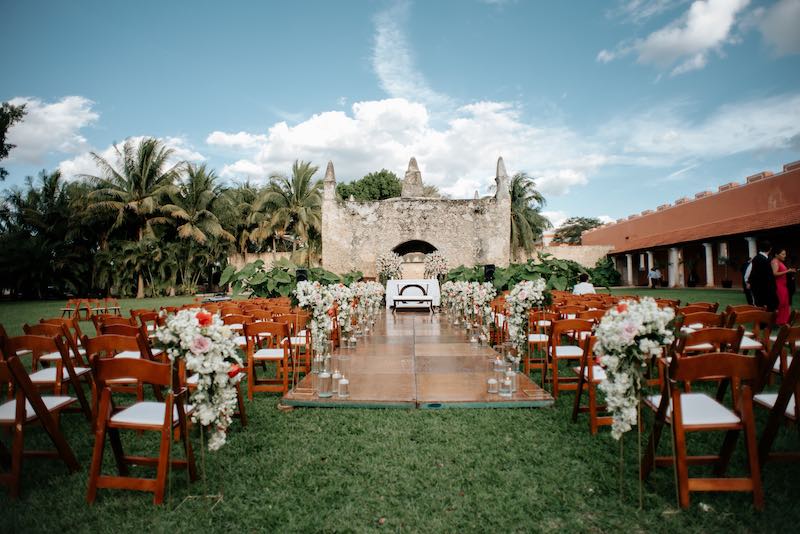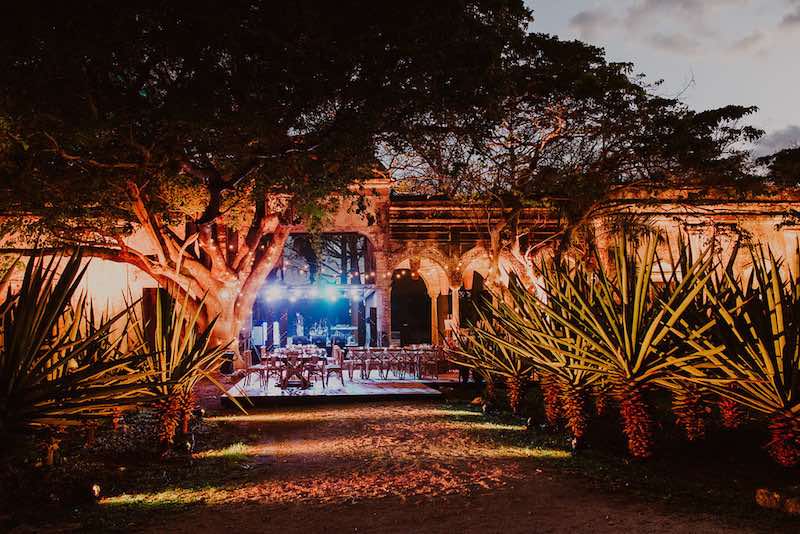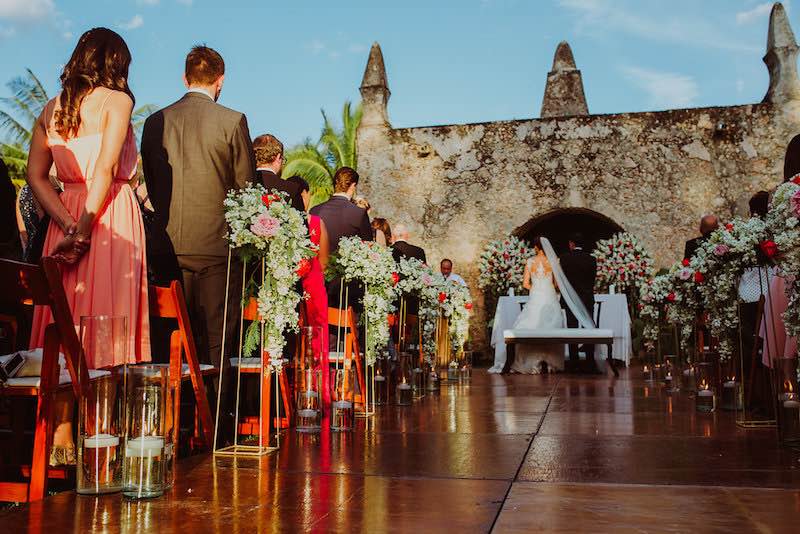 Fall in love with their stories and details. You'll have the wedding you dream of here.
Photo credits: @danielaguilarp @anielafotografia @cuartoazulwedding @jaimeglezphotography @kapephotography
Do you want to know more about TIPS for your wedding in Yucatan?
We are YUCATANLOVE, Wedding Planners in Mérida, ask us.