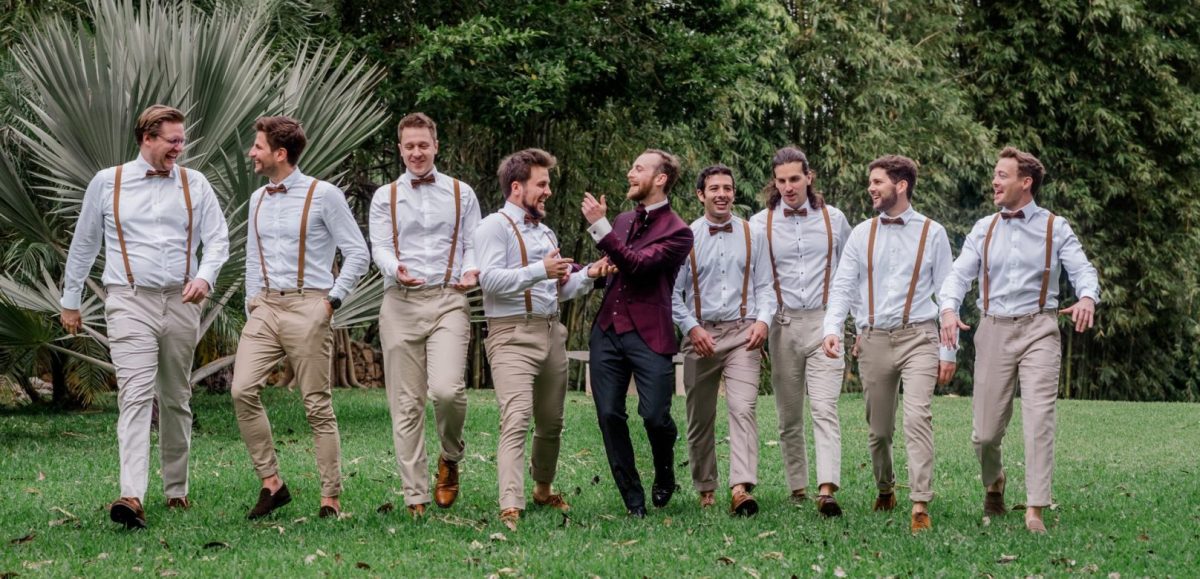 Best man: Tips for choosing🤵
Choose your best man wisely! Tips for best man selection. Discover how to pick a best man for your wedding.
We all need a little help from time to time, especially while the  planning an event as big and elaborate as our wedding. 
While it is true that your wedding planner will be with you every step of the way and will take care of all the logistics and coordination of your wedding, there is nothing like having your best friends, siblings, and close family members by your side to help you relax and give support with some of the wedding plans that need to be done that big day.
His mission as best man will be your right hand before, after and during the wedding. Choosing the best man, means that he will not only have to plan the best bachelor party but also to accompany you to buy the ideal suit, be your accomplices for the surprises you have planned for the bride and even be able to do the wedding ceremony readings. Among other functions, he will also be in charge of responsibilities such as the custody of the rings and other documents that may be important to carry out the ceremonies.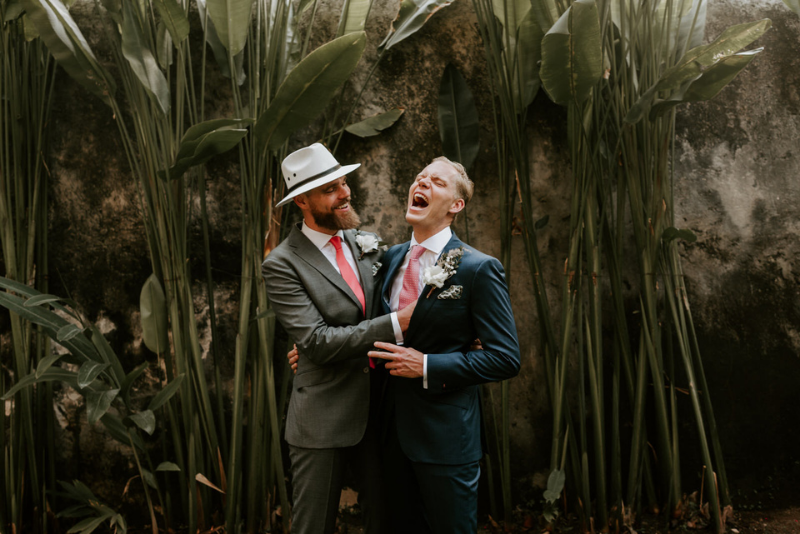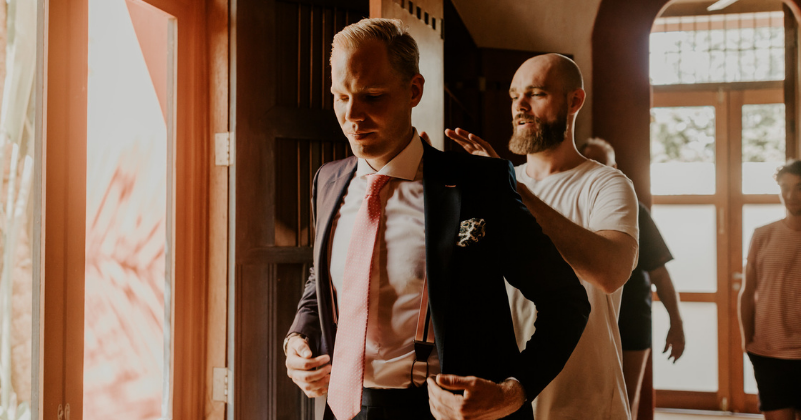 Undoubtedly being a best man is a role that carries a lot of responsibility, dynamism, and time commitment to the couple, so choosing those who will be the most suitable for the job can be difficult. That is why we want to present you with some tips and considerations to take into account when choosing your best man, we hope you find them useful!
1. It doesn't have to be just one:
We know that choosing just one best man can be a tricky task, especially if we have two friends and/or family members very close to us who are excited for you to ask them to be your best man and are willing to support you throughout your wedding day. 
For example, can you imagine having two Charles Boyle's from Brooklyn 99 waiting for you to ask them to be your best man? It would be hard to say no to either of them, and we would be heartbroken to have to turn either of them down.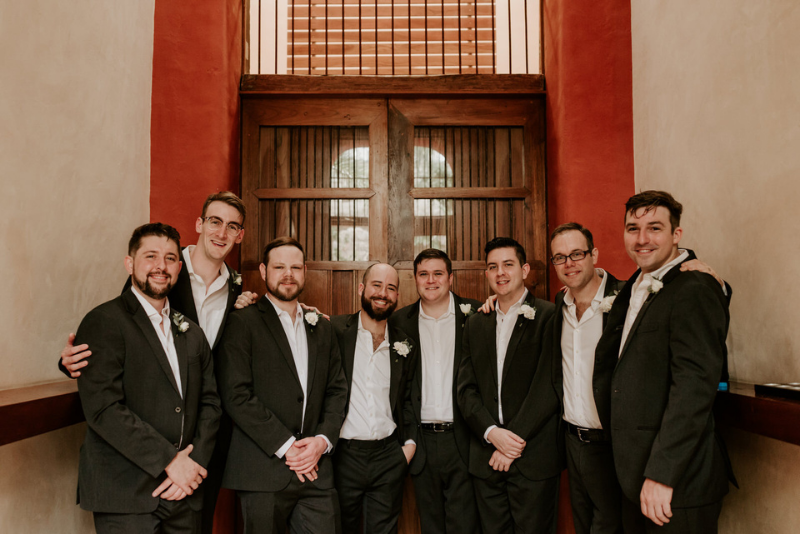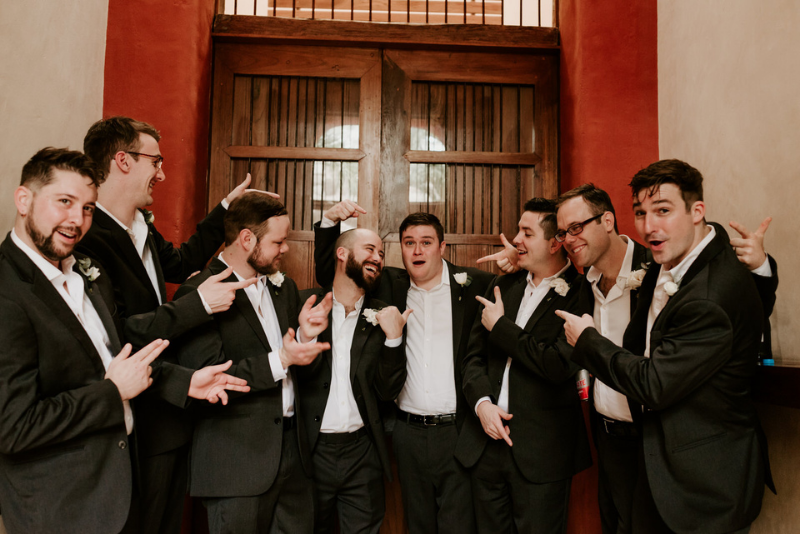 If this is your case, don't be afraid to select them both! We agree that perhaps having 3 or more best men can be too much. If it's the same for you, having them as groomsmen may be the best option. 
2. They should be a person you trust: 
Keep in mind that the best man will be by your side throughout the wedding preparations and will have to carry certain responsibilities in order for you to be as relaxed as possible on your wedding day. That's why you have to have full confidence and trust in the person you select as your best man, most often than not they will be in charge of making quick decisions in case something unexpected happens on your wedding day.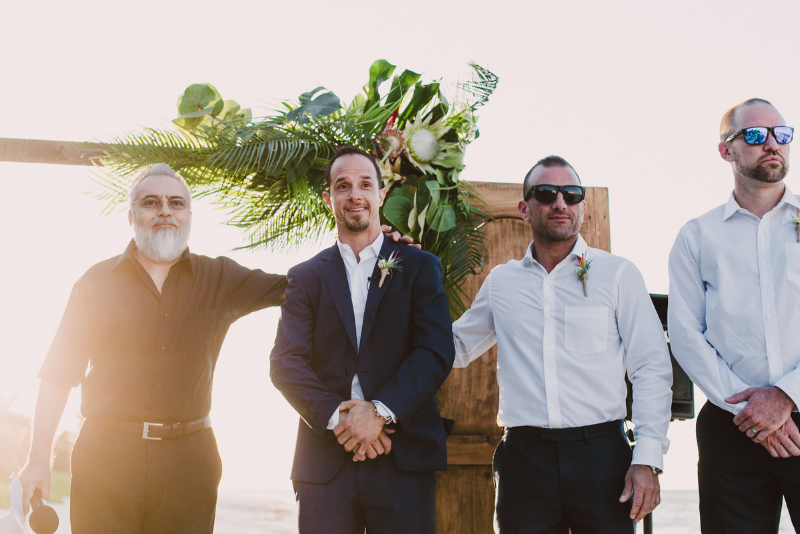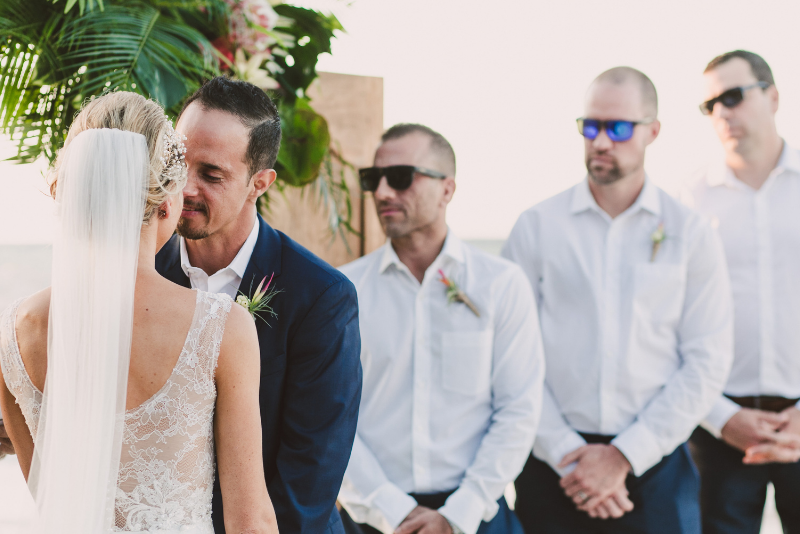 3. Have a sense of responsibility:
As we mentioned from the beginning, the best man will often be in charge of important documents for the ceremonies, the planning of our bachelor party, making sure the rest of the groomsmen have their suits ready and may even be in charge of sake-keeping the rings on the big day. This means that without a doubt, they have to become a person with a sharp eye and attention to make sure all these details are on point that day. We wouldn't want to realize that in the middle of the ceremony something is missing, like the wedding rings!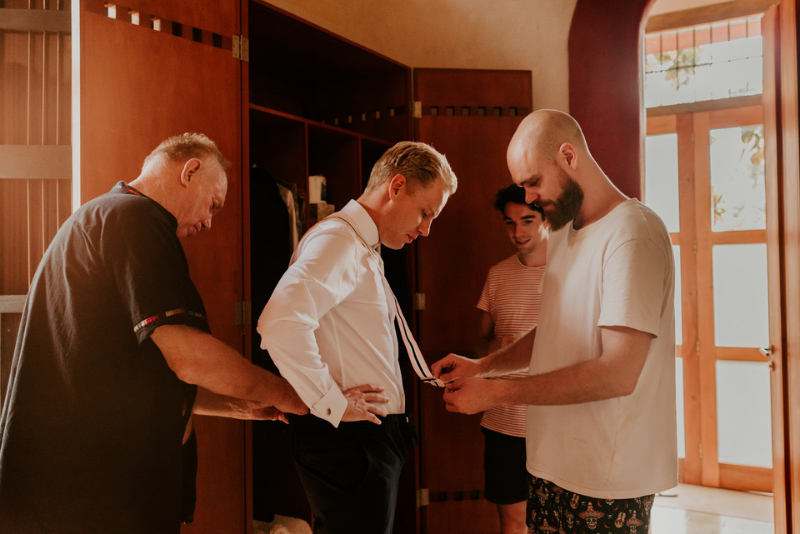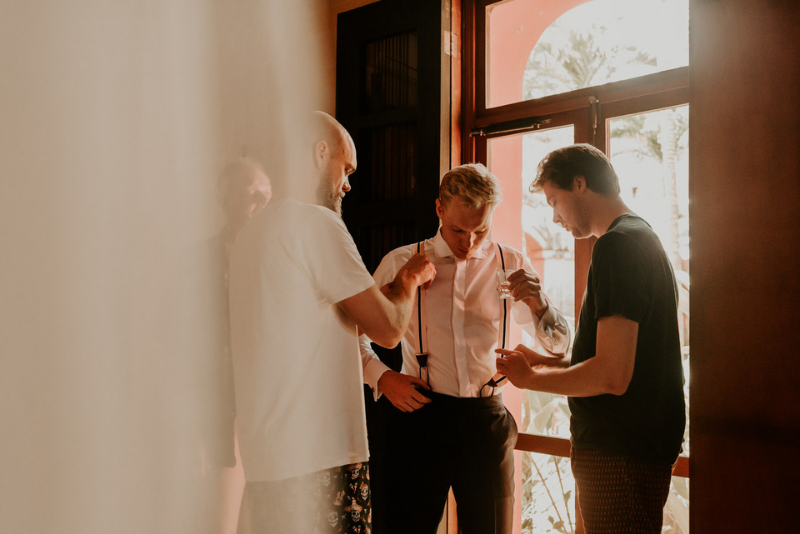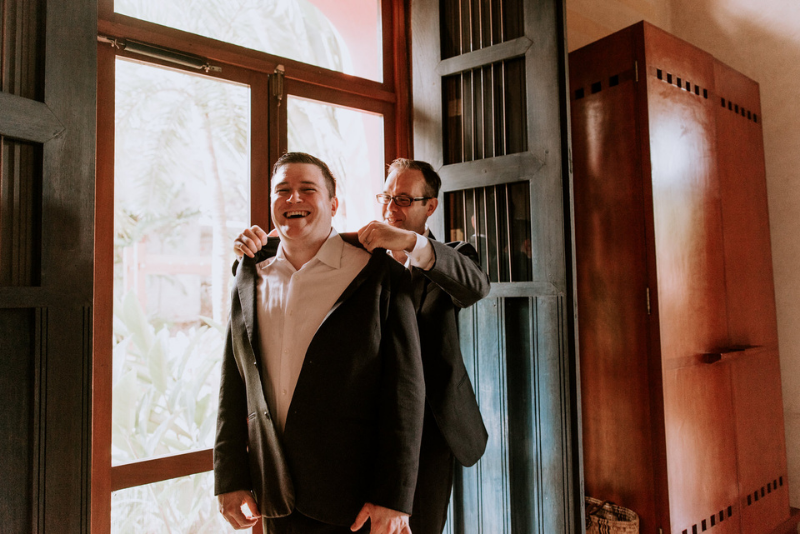 4. Who knows you like no one else and puts your interests first:
Among the responsibilities of the best man, there is the speech at the time of the toast. Because of this, the most ideal is to have at your side someone who will be able to tell anecdotes and special memories of both of you to convey to your guests a little of who you are in the eyes of those who love you the most. Also this trusted person will be able to support you in the wedding vows script.
On the other hand, it's also important that they are aware of putting your interests before themselves. For example, even though your best man may prefer a wild bachelor party, he should know you well enough to know what you would prefer and work to make it happen just the way you want it to.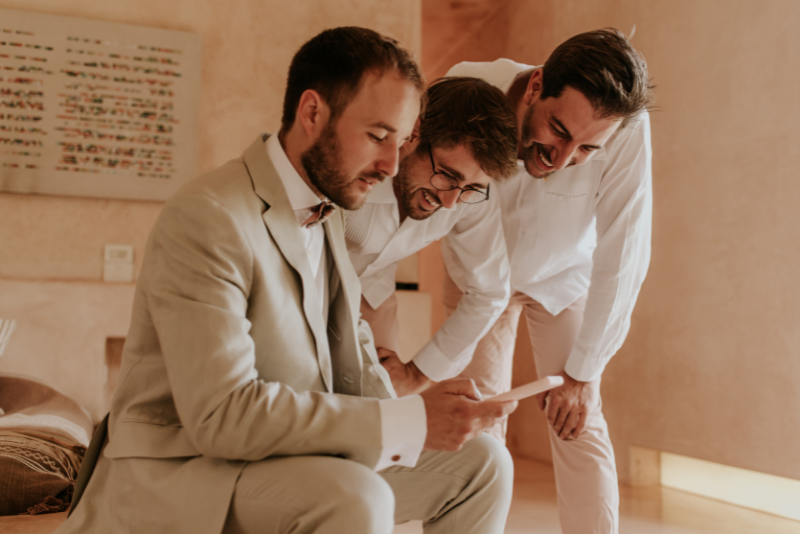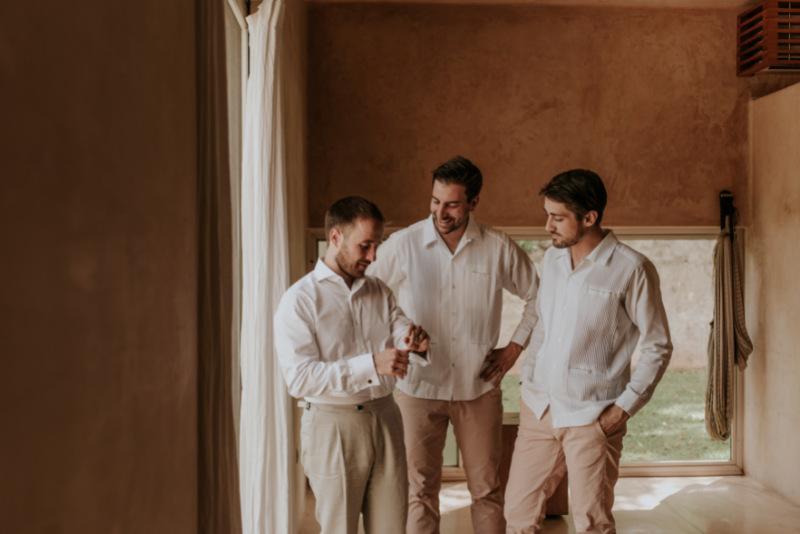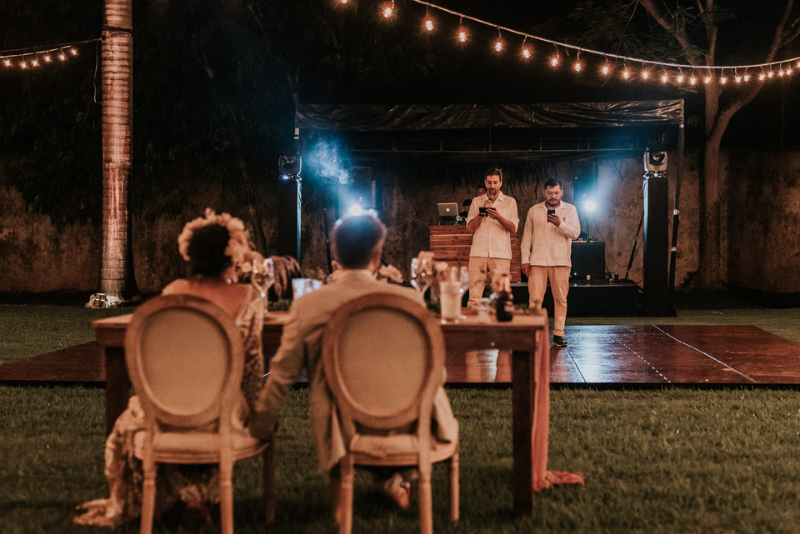 5. He is ready for action:
Being a best man is not an easy task, and it takes a lot of patience and time to be able to be one. Make sure that the person you choose is ready to face all the difficulties with you and support you in giving solutions to any inconvenience that comes across on the wedding day. If you both trust each other, nothing can go wrong.
We hope these tips help you select the right person or persons who will be your other eyes, ears, arms, and legs during the wedding planning. Remember, the most important thing is for them to be a person you cherish and that has your full trust.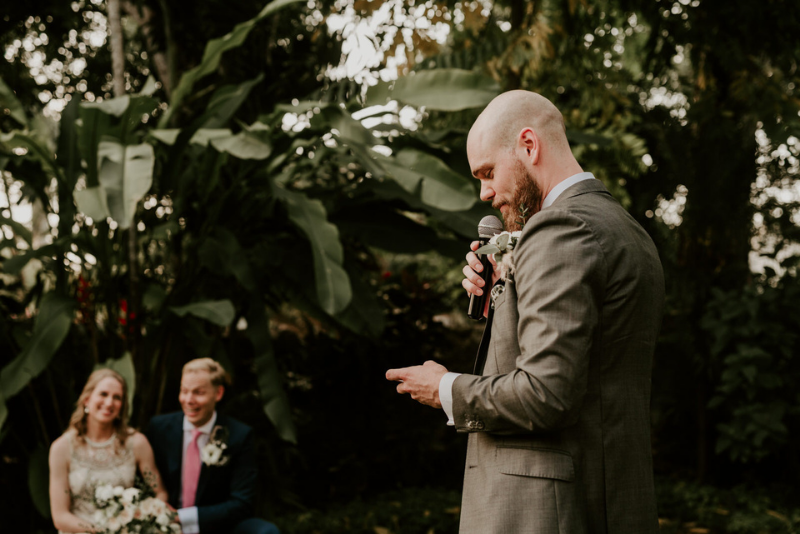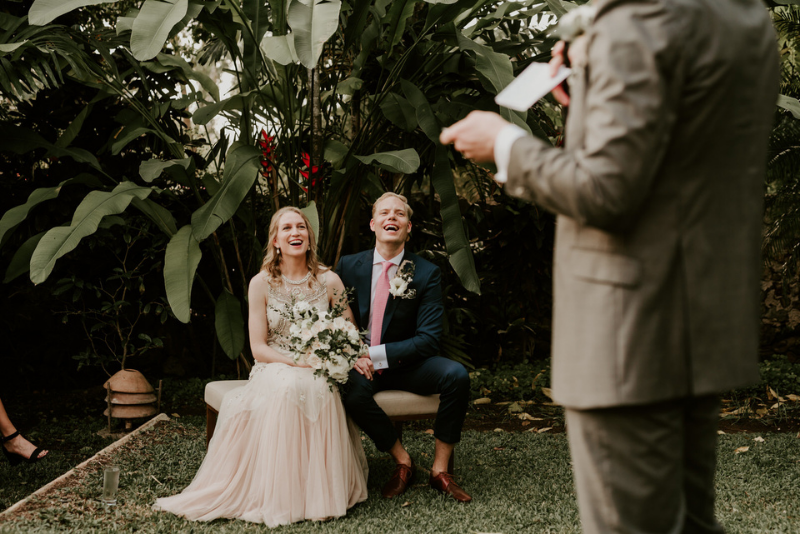 Do you want to know more TIPS for your wedding in Yucatan?
We are YUCATANLOVE, Wedding Planners in Merida

, ask us.