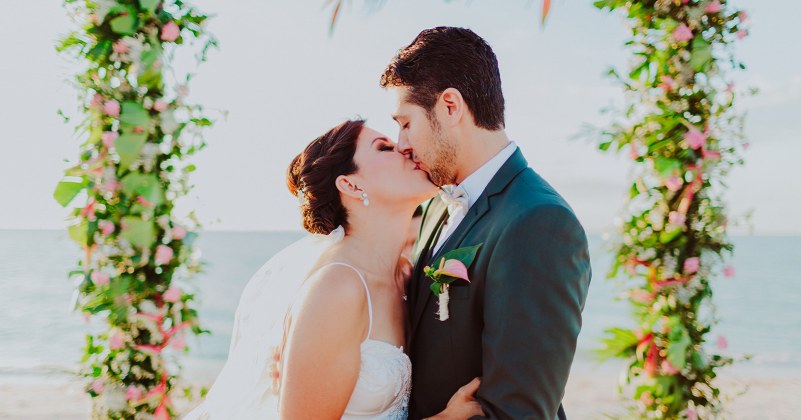 Tropical Wedding at Celestun beach 🏝️🌺 Rayo & Alex
Having a wedding on the beach is not only enjoying this great day, but it is also giving you an escape from your daily day, live a tropical vacation and what better place than a beach in Yucatan. Discover the incredible experiences that Rayo and Alex had with their guests, enjoying the landscapes of the beautiful beach of Celestun Yucatan. The sea witnessed the affection, friendship, and love of the beautiful couple and that all their guests demonstrated.
Tropical wedding at Celestun Beach
Rayo and Alex loved their wedding on the beach, you'll love it too!  Join us to relive these moments and get to know all the details…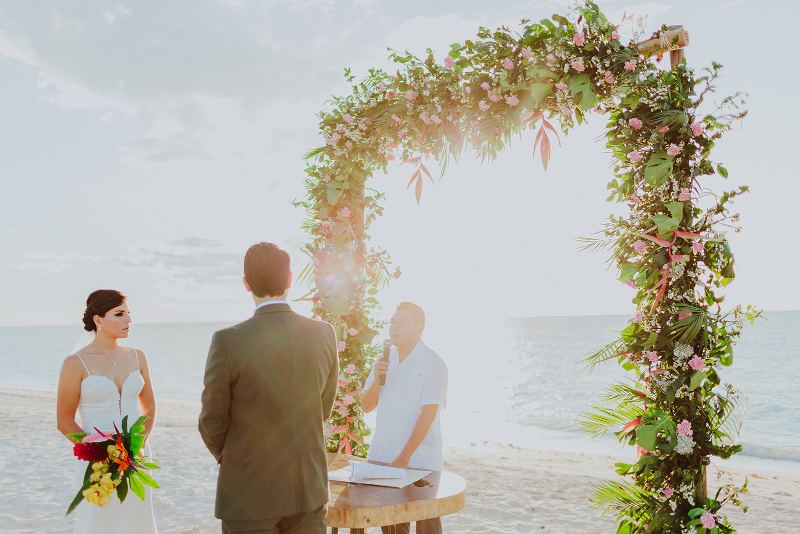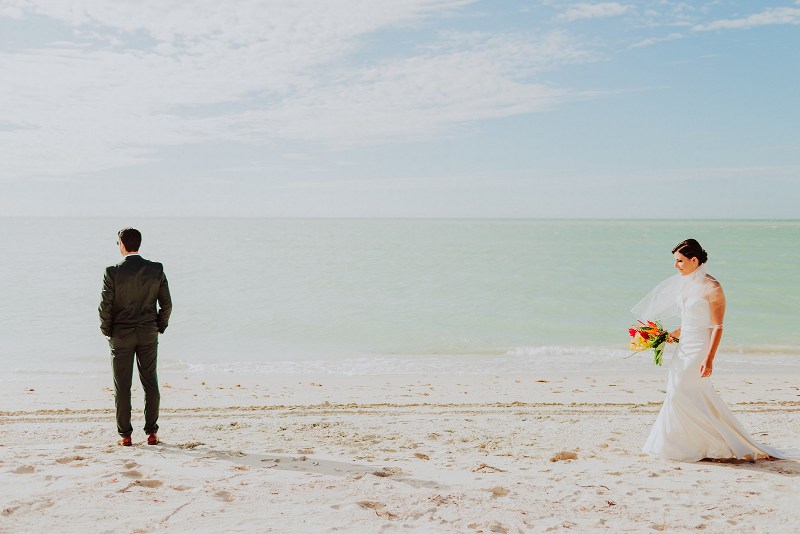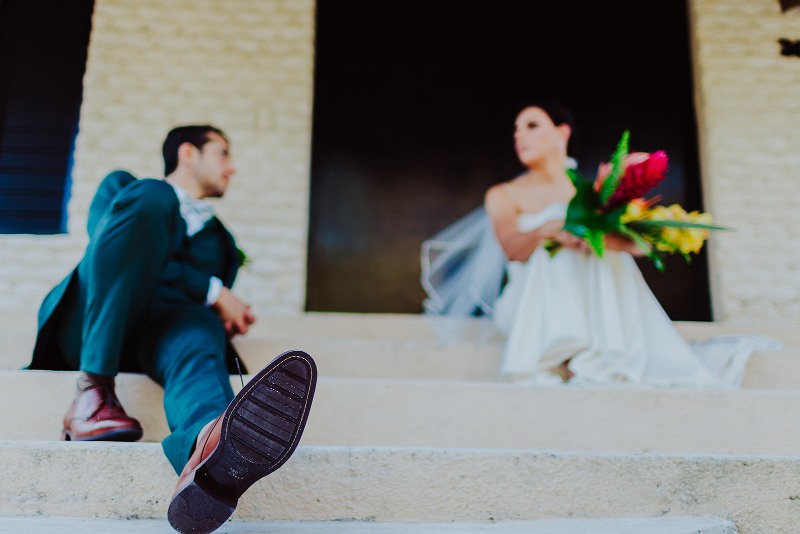 Celestún beach: a witness of dedication and love for every detail
Rayo and Alex accompanied by their loved ones arrived a day before the ceremony, Celestún was already waiting for them, with great emotion they were preparing for the big day. Rayo was making his bridal look style with the help of his mother and friends, who showed great enthusiasm and joy. A simple and fresh dress with subtle embroideries on the neckline was indicated to enhance her bridal attire. With a fine headdress, discreet hairstyle and natural makeup, Rayo looked beautiful! A colorful bouquet with tropical flowers was the ideal complement, details that she carefully chose herself.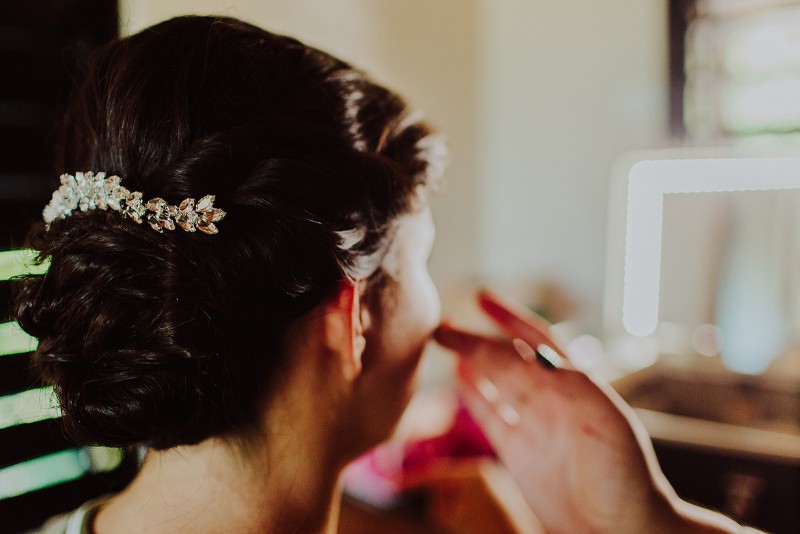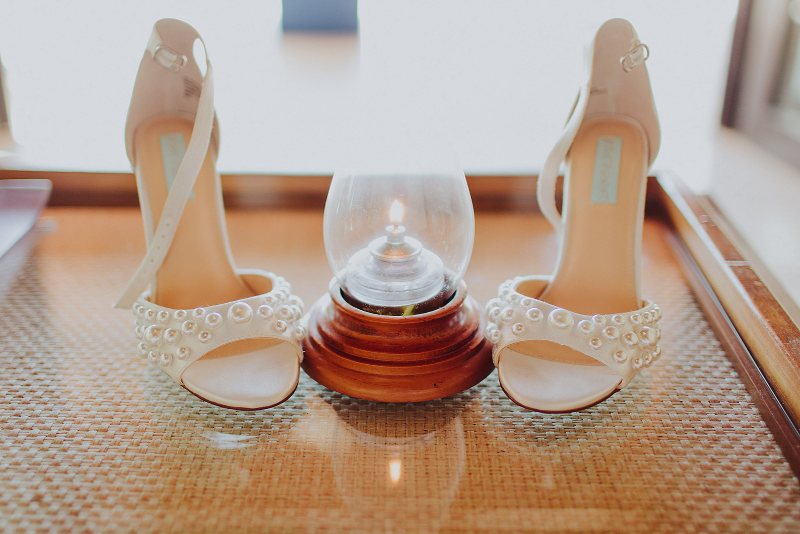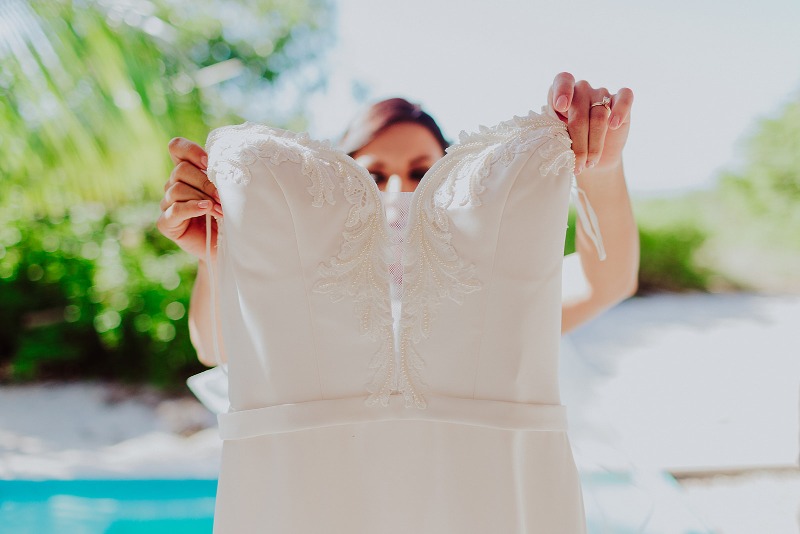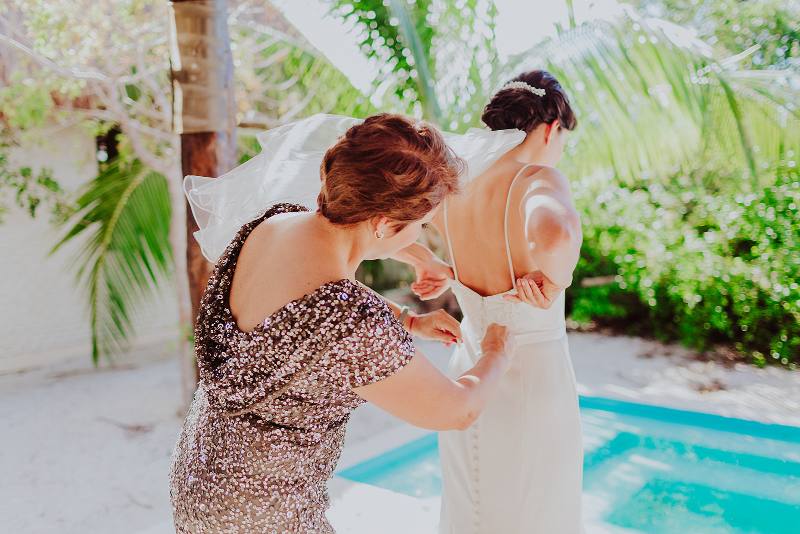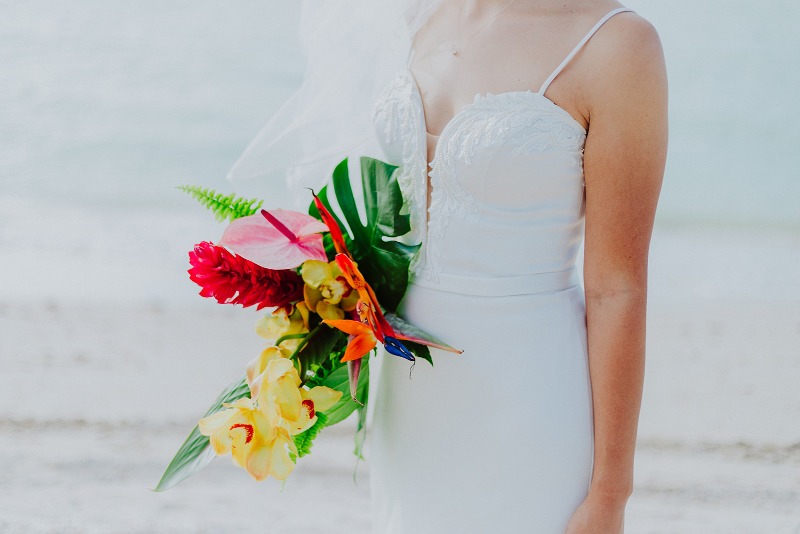 Alex enjoyed his getting ready in the company of his friends, who helped him take care of every detail of his outfit. An elegant and fresh emerald green suit was just perfect! Accompanied by a white bowtie and light brown shoes framing his outfit.
Both looked harmonious and radiant!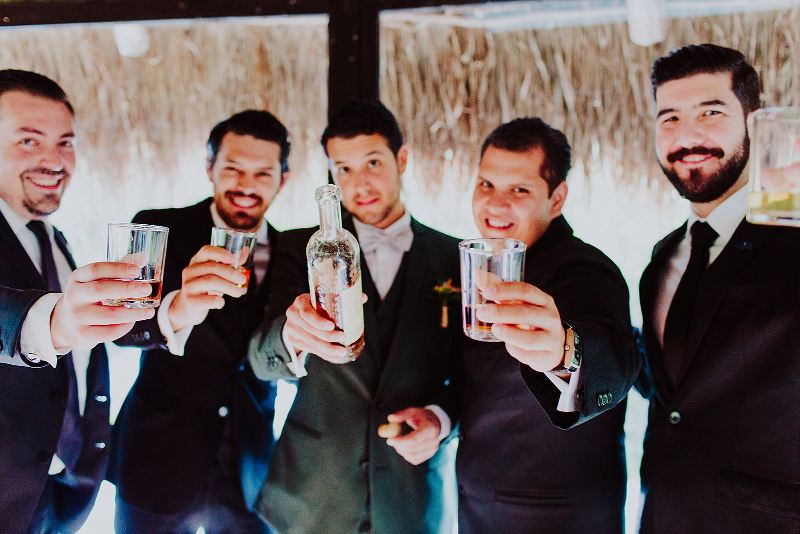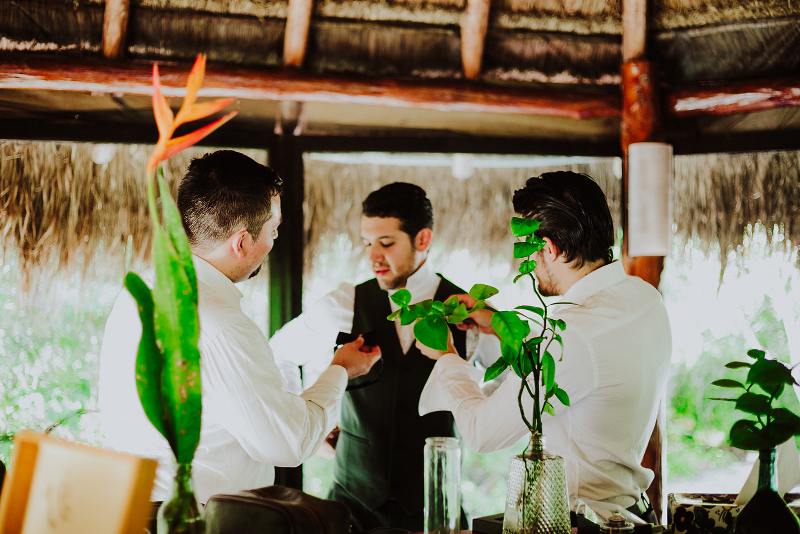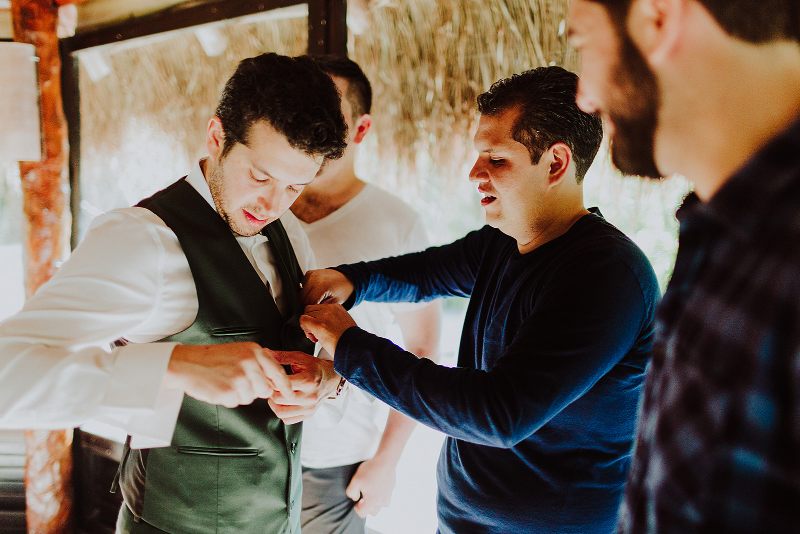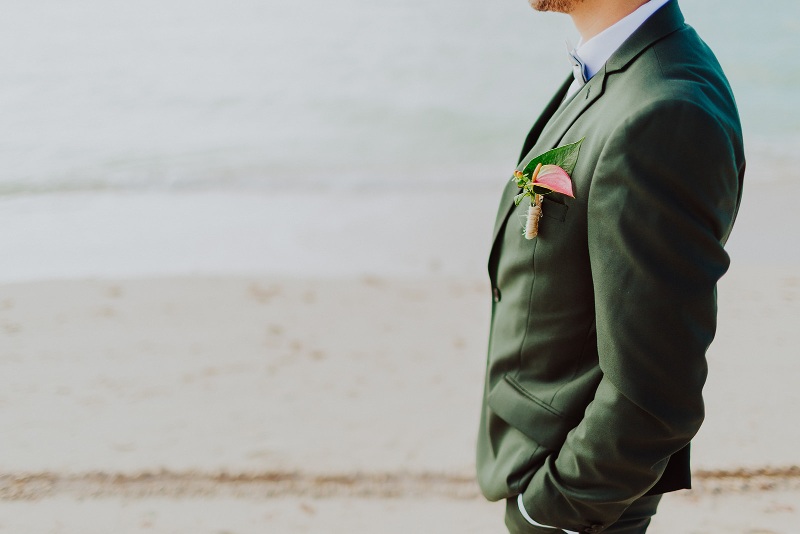 Tropical civil wedding by the sea, unforgettable and beautiful
The weather on the beach was perfect! A soft breeze and pleasant temperature accompanied the couple in a perfect photoshoot with unique and beautiful scenery.
The nuptial link was unforgettable: a warm and funny ceremony, the details in the furniture were the ideal ones, white chairs with colorful flowers, an arch with foliage and flowers framed the nuptial table, is the perfect picture for the bride and groom.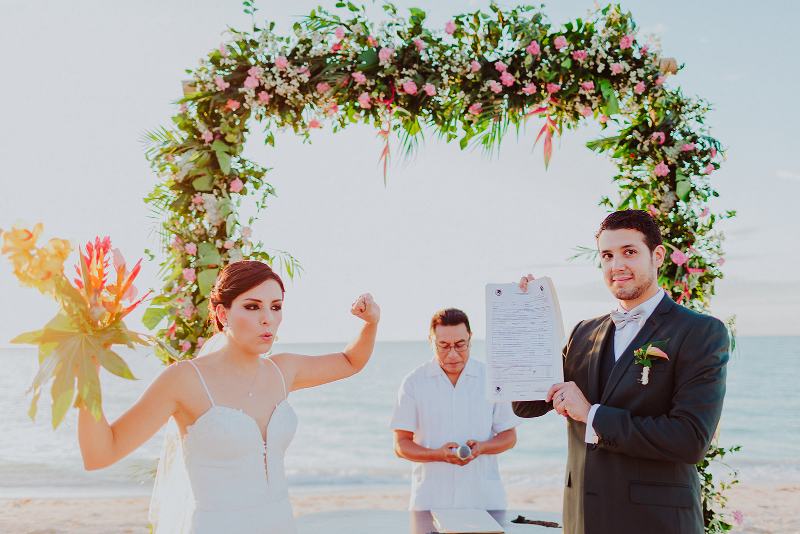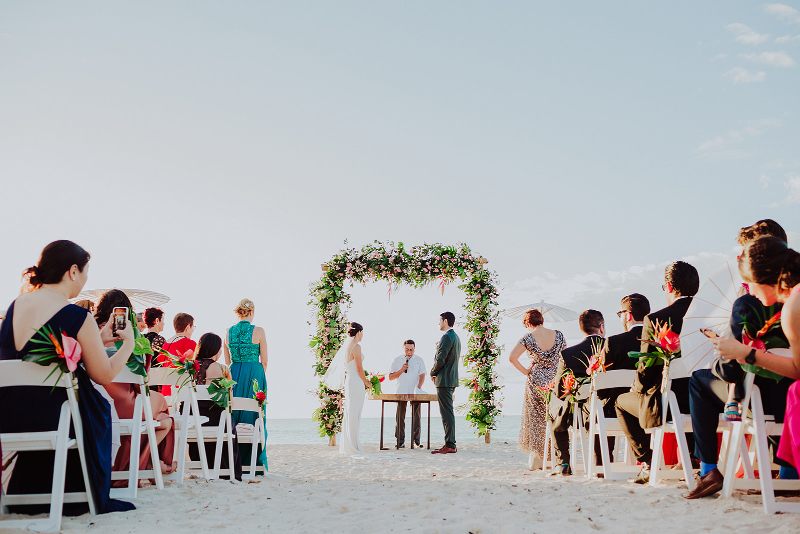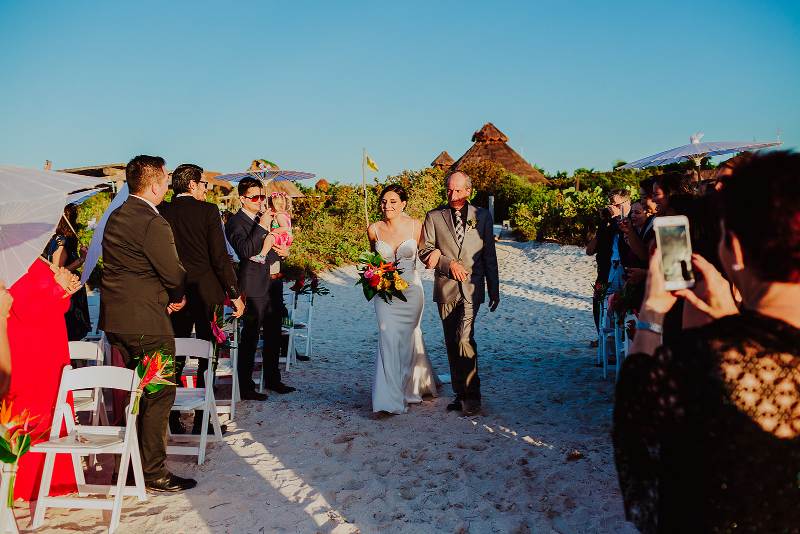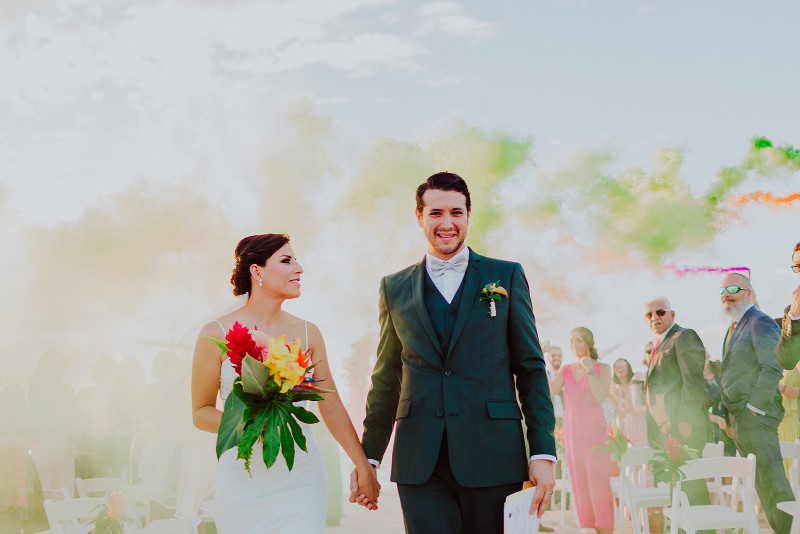 Alex and the judge patiently waited to see Rayo walk down the aisle holding his father's arm. The guests showed expressions of emotion and joy. A different and amusing celebration of the newlyweds was accompanied by colorful smoke, everyone enjoyed that moment! 
The cocktail awaited them, with a bar on the beach and peculiar wooden parakeets, unforgettable moments were immortalized and they took selfies at every moment!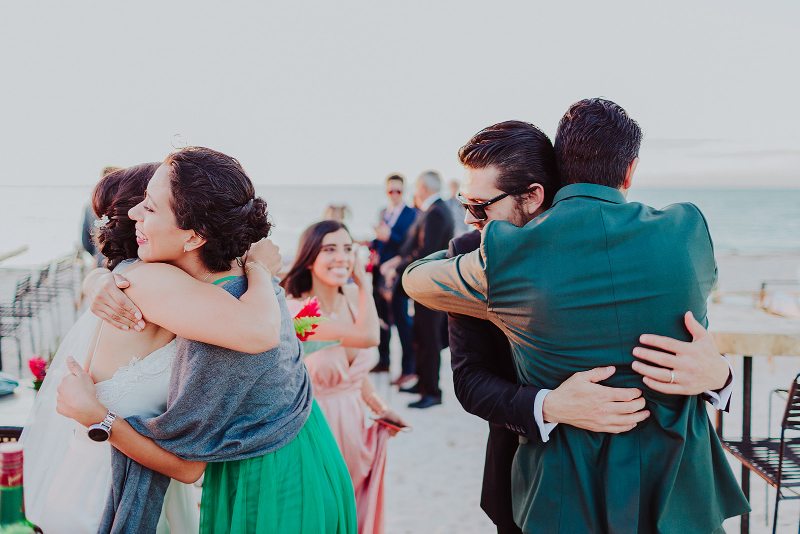 Tropical style, beach, foliage, color, and fun!
It was a tropical wedding per excellence! Rayo and Alex stood out for their determined and wise choice of decoration, from furniture, flowers, and lighting to details such as tropical glasses and candles. Without a doubt, we witnessed a beautiful wedding with a lot of tropical essences. The terrace of the hotel next to a swimming pool was perfect, vast foliage and wood were the protagonists that all enchanted.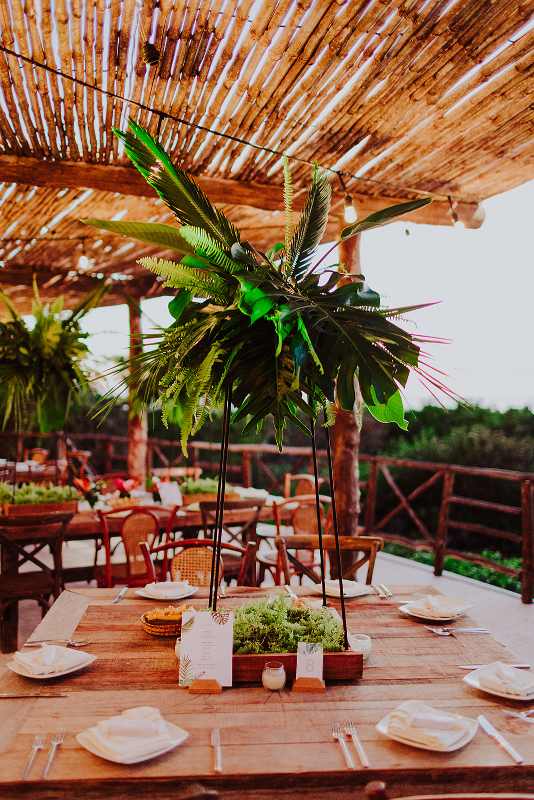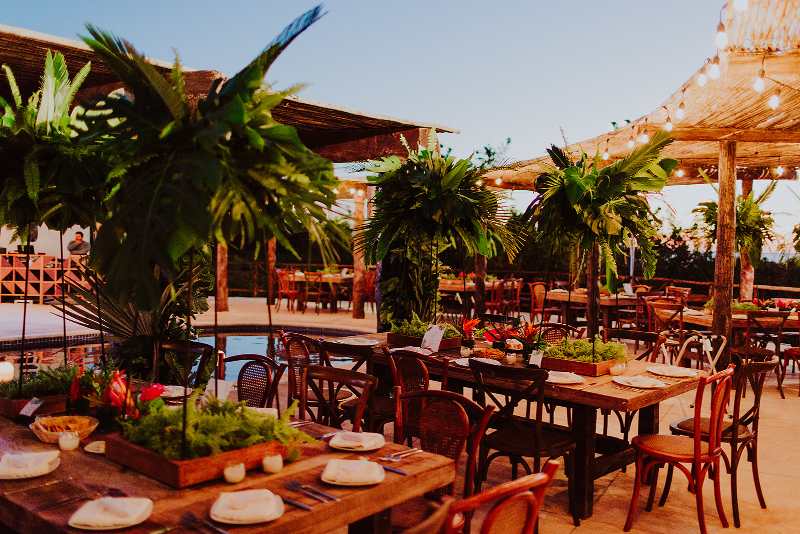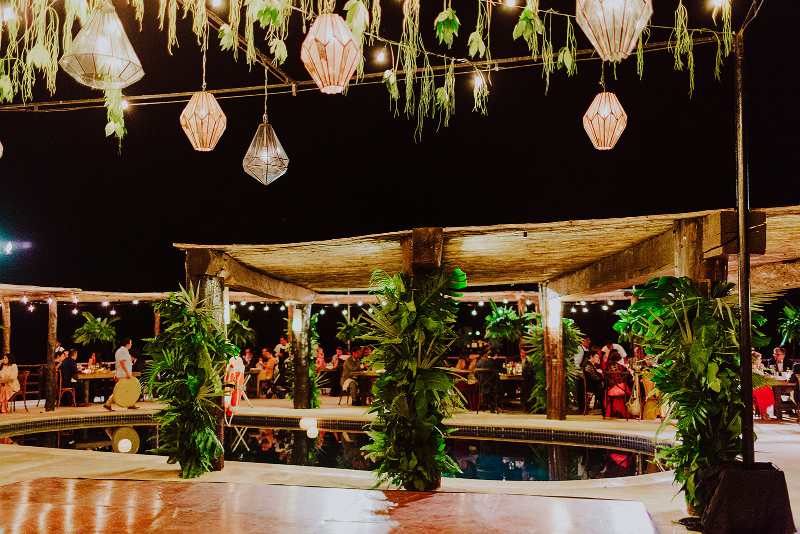 The first dance of Rayo and Alex was perfect, on the dance floor under chandeliers and light bulbs in warm tones, the union of every detail managed to create a perfect and incredible atmosphere for your wedding on the beach, everyone loved every moment!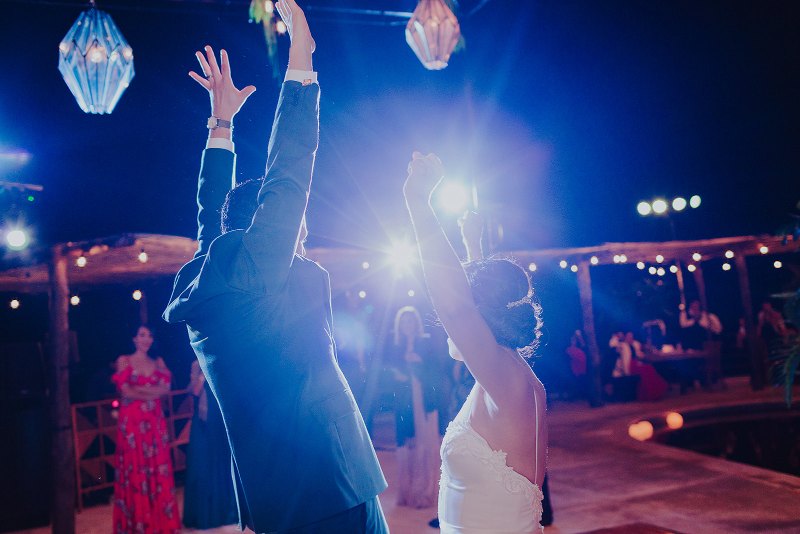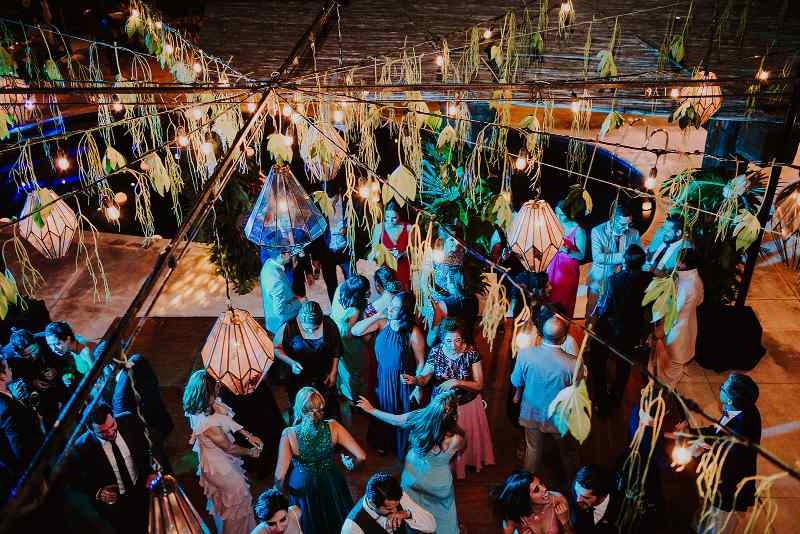 A memorable tropical beach wedding!
The enjoyment was total, we appreciate the trust that Rayo and Alex gave us. Without a hesitate, the smile on their faces is our greatest satisfaction. We enjoyed this experience very much, accompanying you in your planning and trying to make you happy until the last second, your wedding was significant for us and we will always remember you!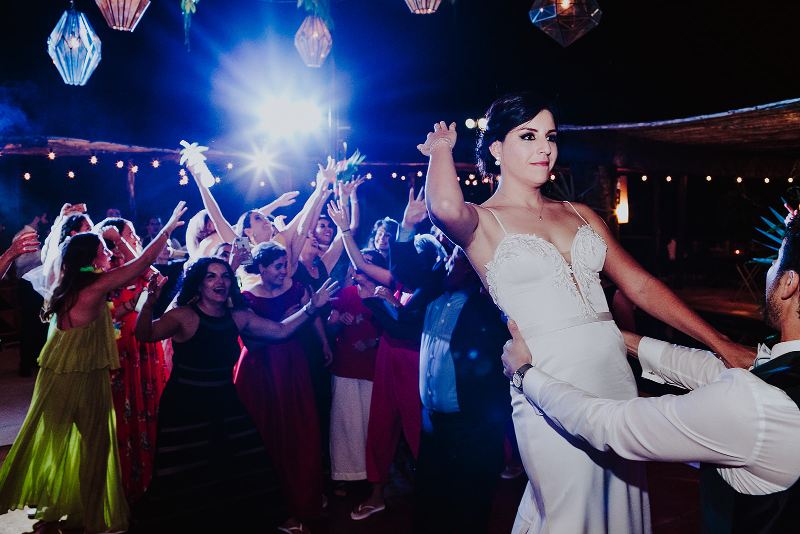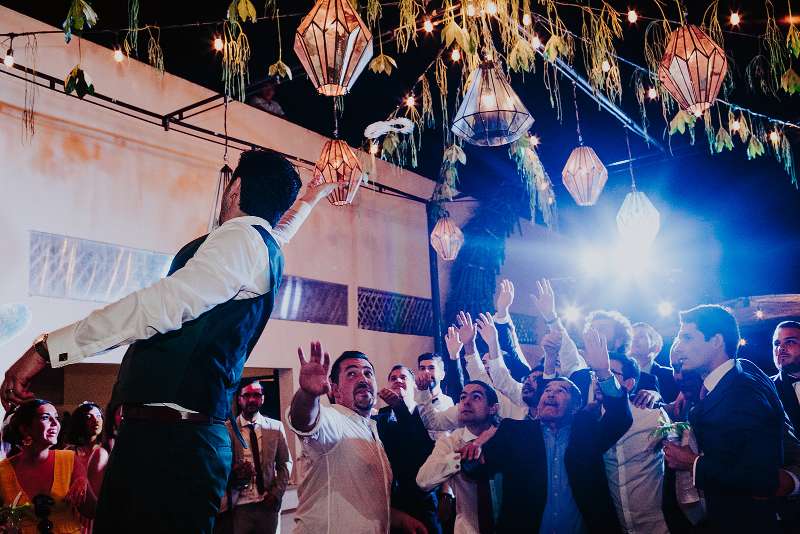 Photo credits:  guscortesfoto
Do you want to know more about TIPS for your wedding in Yucatan?
We are YUCATANLOVE, Wedding Planners in Mérida, ask us.