Get a close view of those details that created the unforgettable celebration of Rayo & Alex: decoration, furniture, tableware, flowers, centerpieces, etc. Join us to relive this wonderful moment!
A tropical atmosphere in every corner! Remarkably, the decorative details that Rayo & Alex chose were the ideal ones. Foliage and wood in everything! The freshness of each element in combination with the environment created a warm and intimate atmosphere that we all appreciate. A wedding to remember!


Details in each space…
From the cocktail on the beach, we saw an excellent choice of furniture, such as minimalist wooden tables and chairs. The reception took place on a terrace with a swimming pool, and the tables had a great presence with a tropical-wood style. Tables and chairs with wood texture, accompanied by a high table center wrapped in foliage and tropical flowers, were elements that created an ideal environment for the beach. Neutral and simple crockery and glassware that fit perfectly with the style.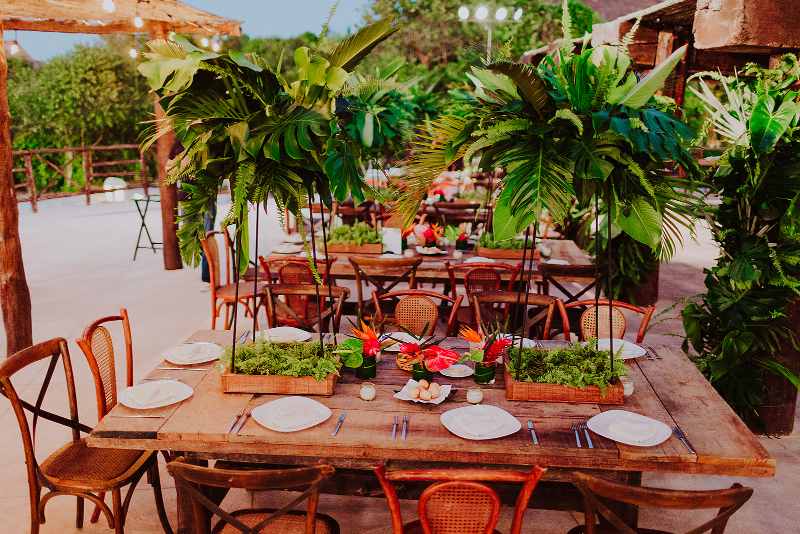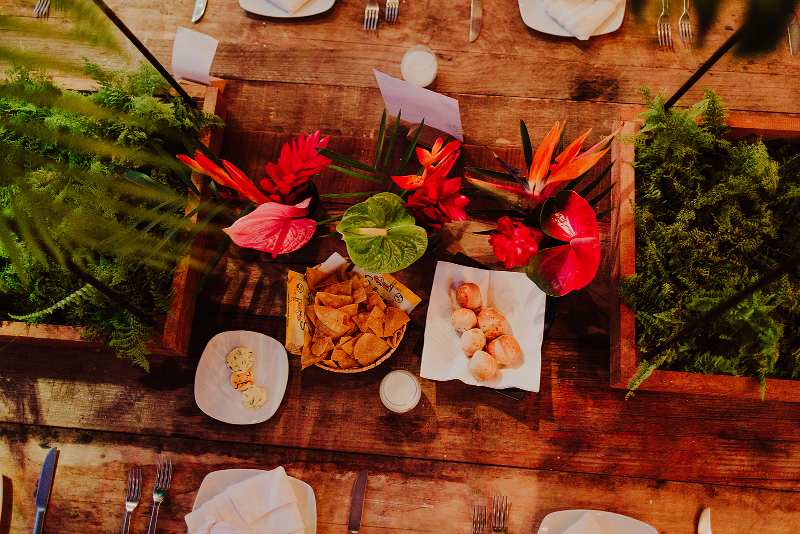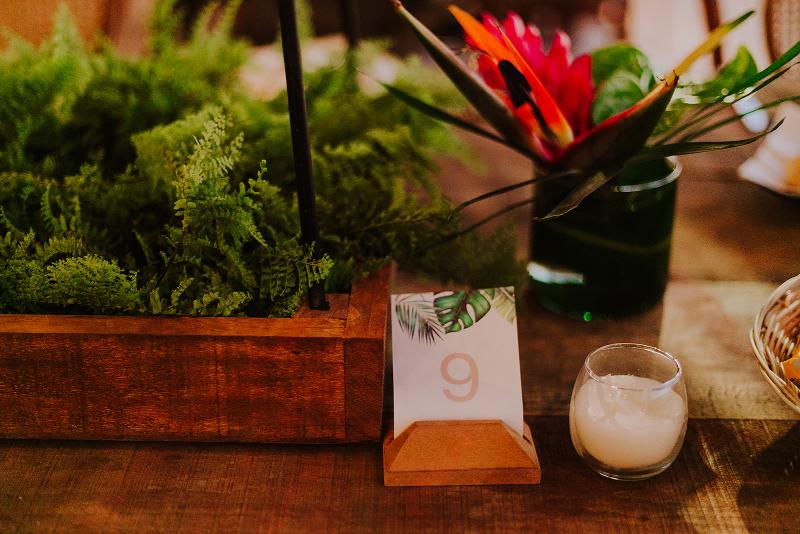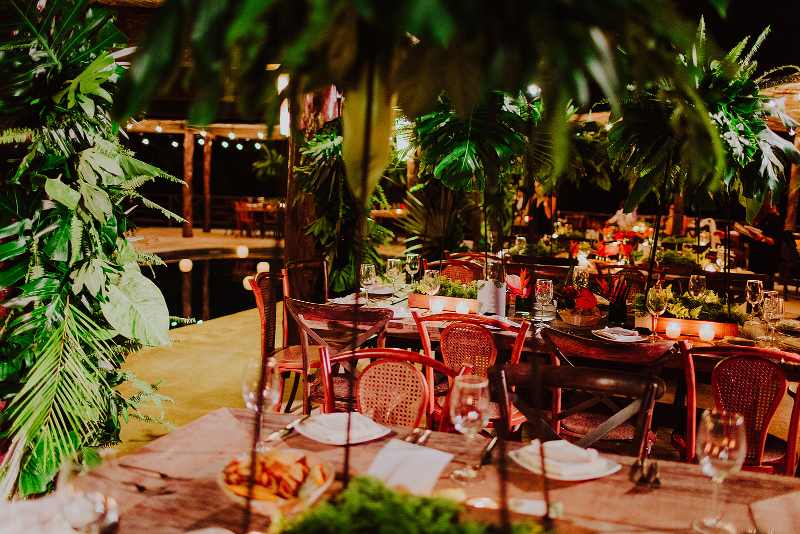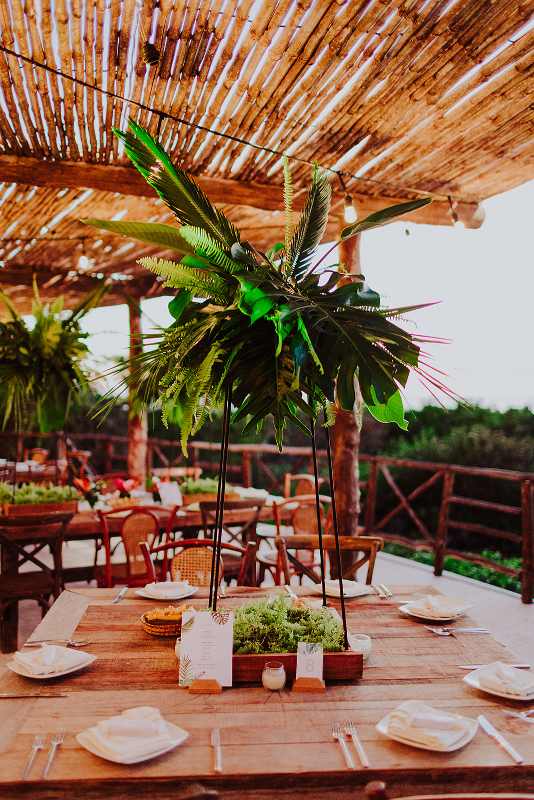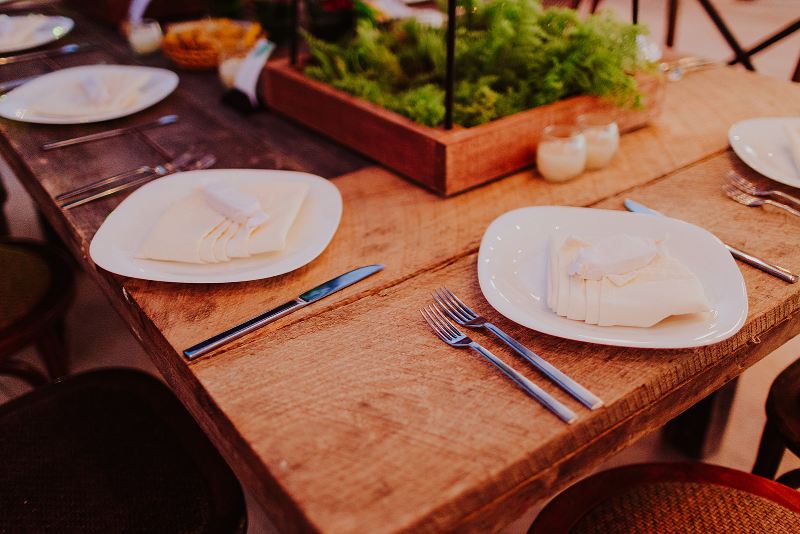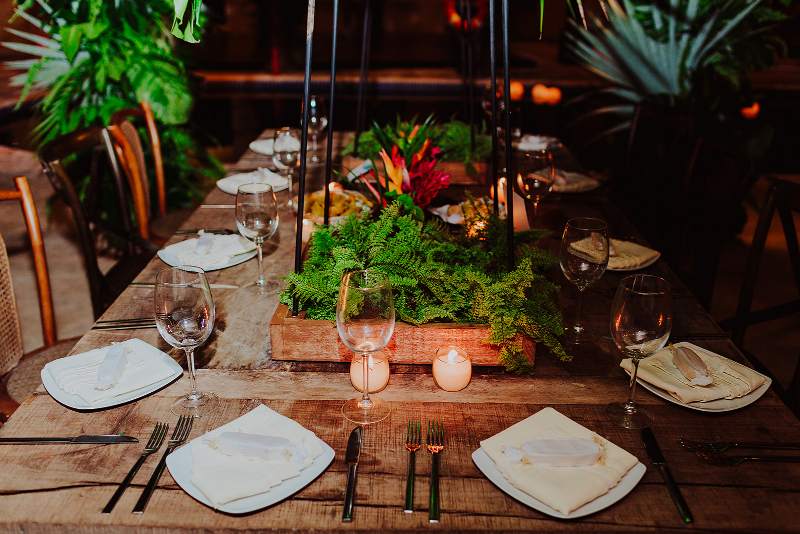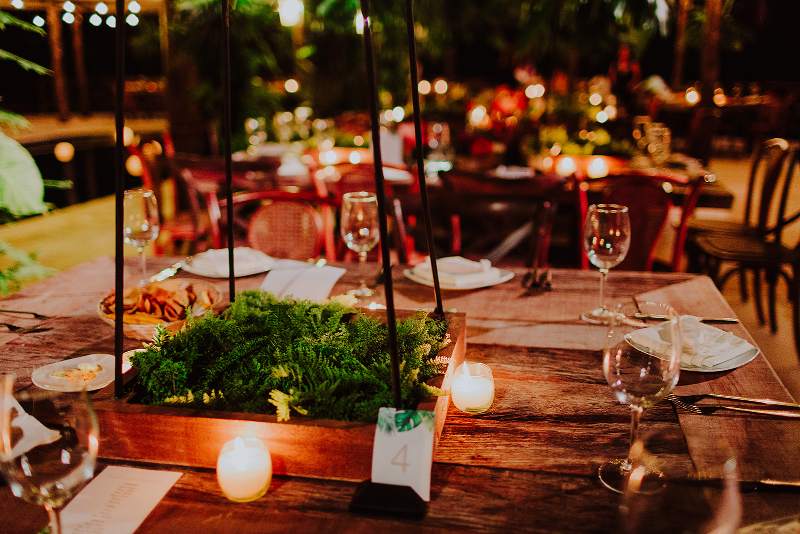 The columns were decorated with a lot of foliage, the dance floor decorated with floating lights and a little vegetation that everyone loved. A unique style filled the moment. Also, the pool was decorated with floating candles.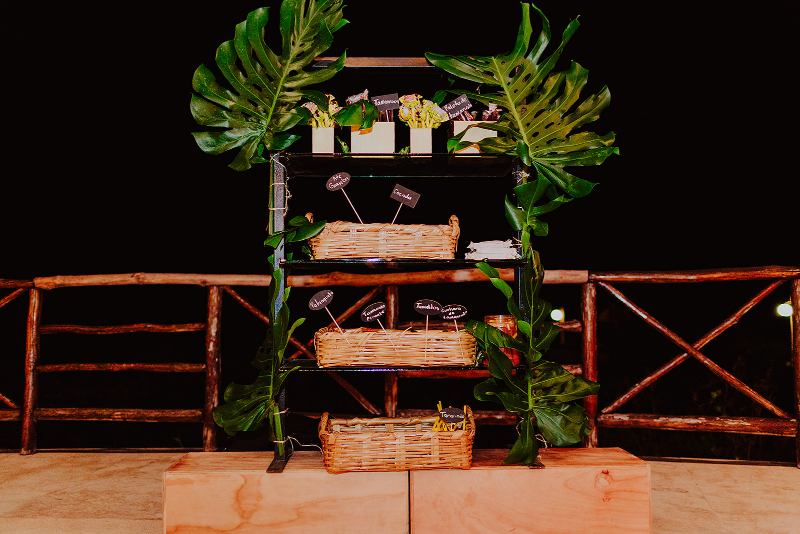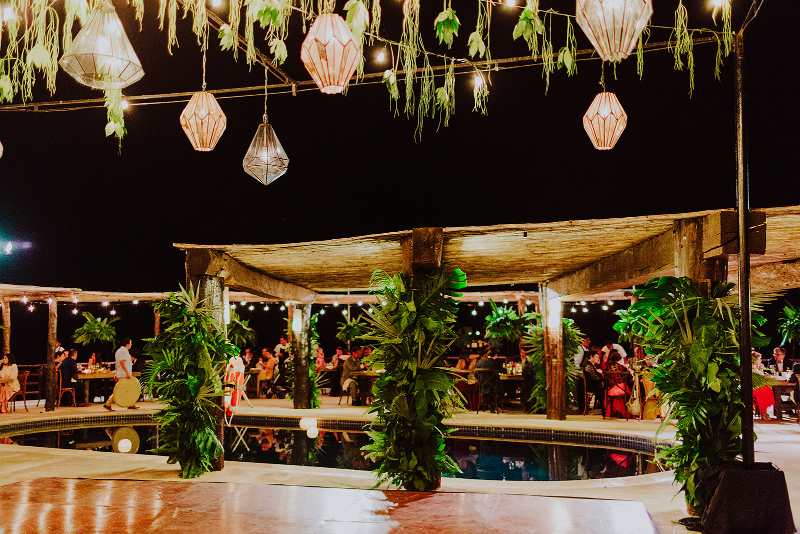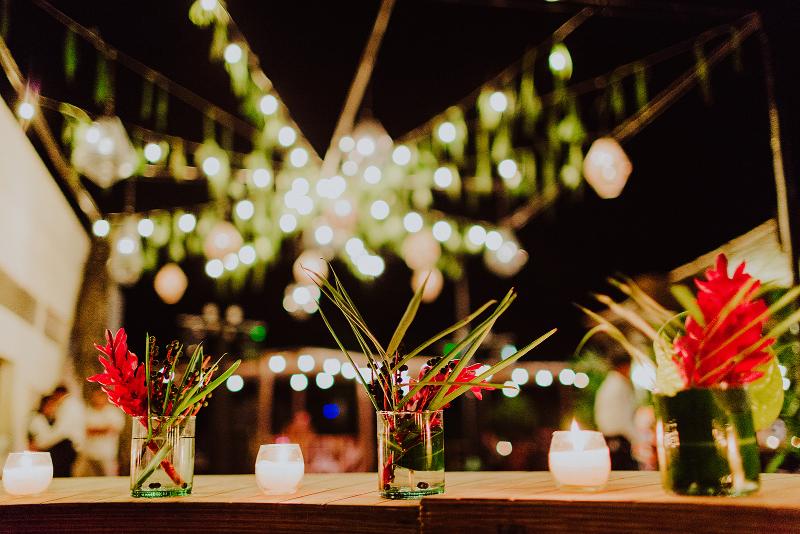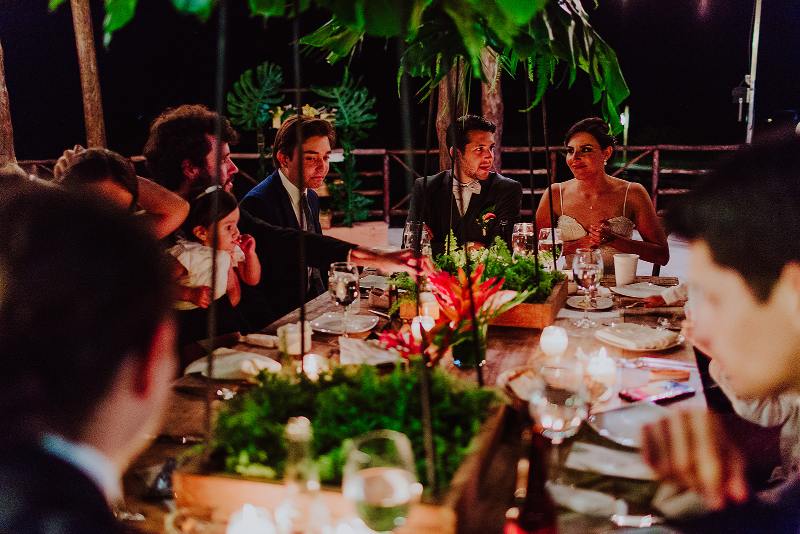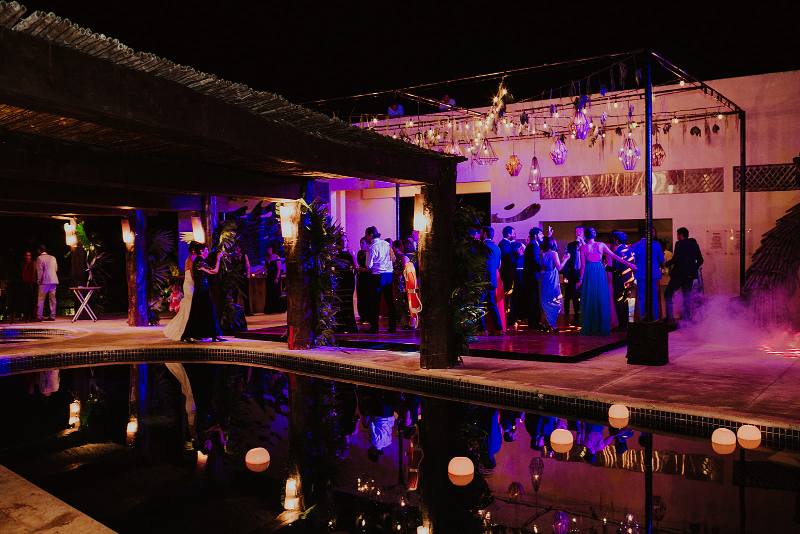 It's time to celebrate!
Undoubtedly, the atmosphere was perfect, tropical and warm, accompanied by a light breeze on the seashore. Each guest enjoyed a beautiful moment. Rayo & Alex had an incredible time, with an emotional first dance, an unexpected throw of the bouquet, and a cordial toast. In conclusion, a party that we all loved!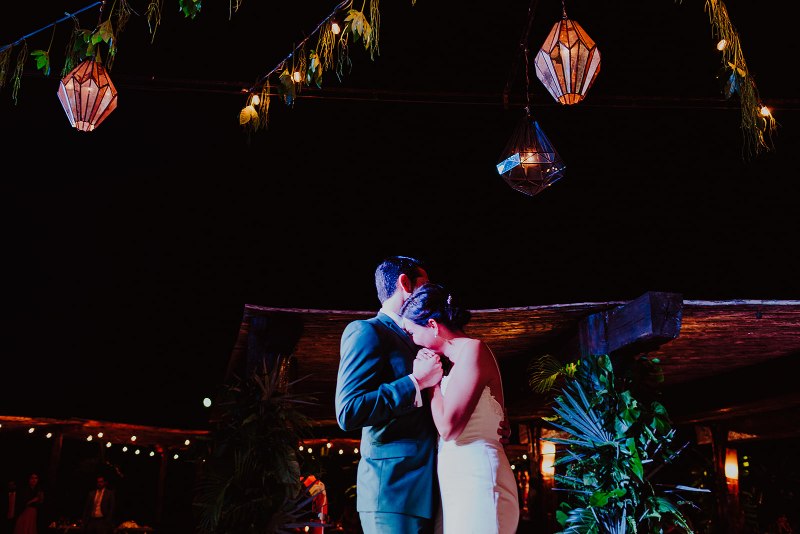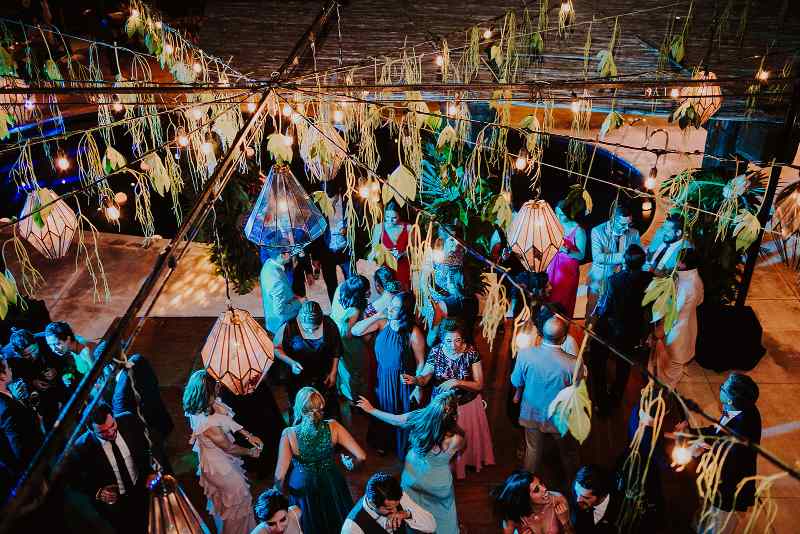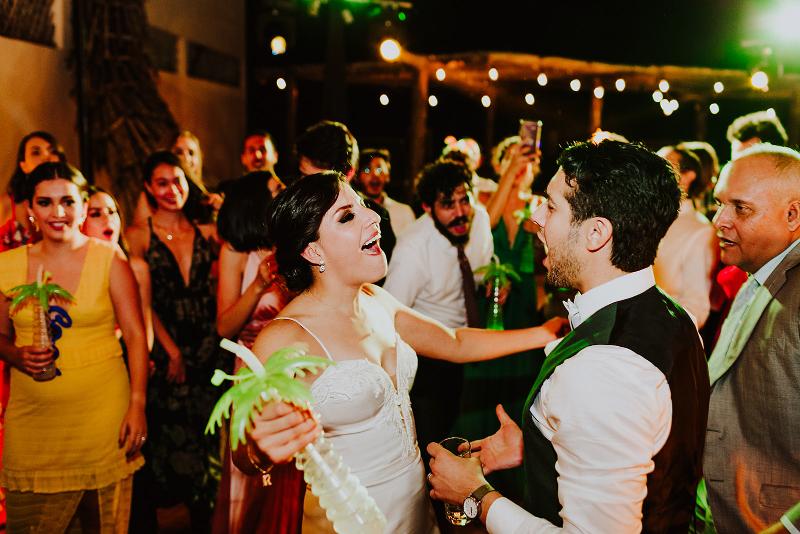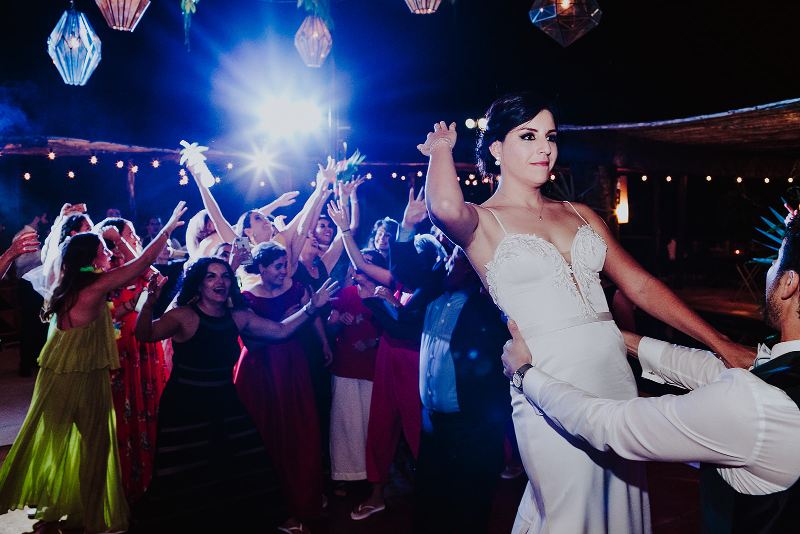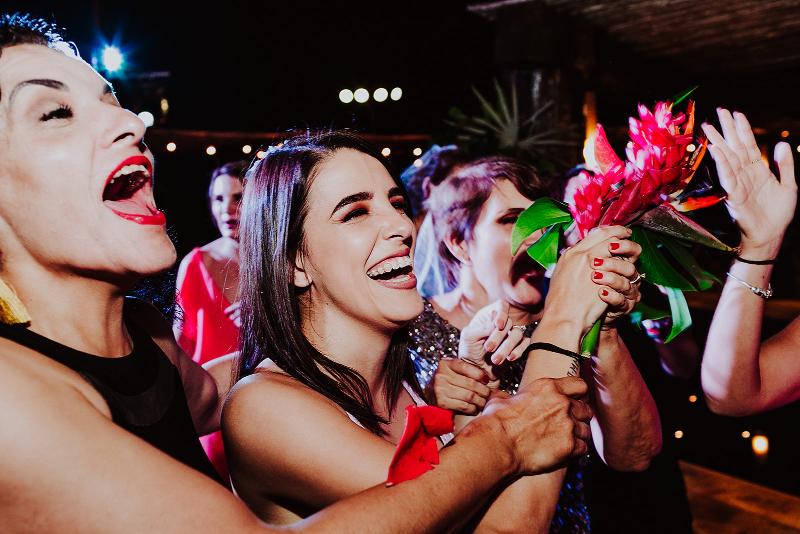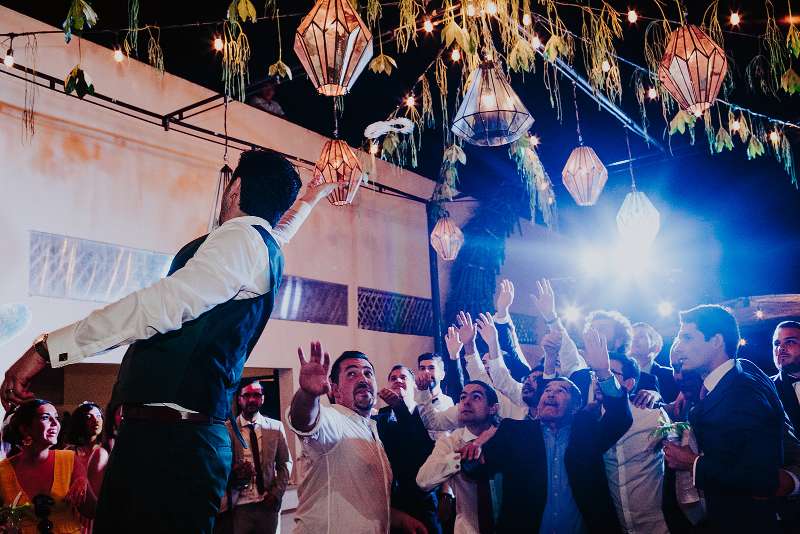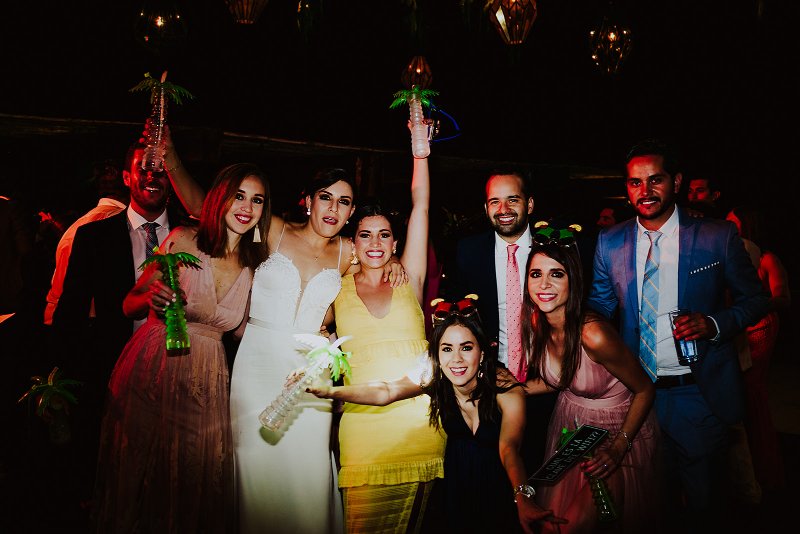 Photo credits:  guscortesfoto
Do you want to know more about TIPS for your wedding in Yucatan? We are YUCATANLOVE, Wedding Planners in Mérida, ask us.