✅ Celestun, the perfect place for a tropical wedding 🌴💖
There's no more romantic place to unite with the love of your life than by the sea, having a tropical wedding. Imagine walking on the sand with your dress, and then saying "Yes, I do" with a beautiful sunset as your witness.
The Yucatan Peninsula offers spectacular scenery for your dream tropical wedding, from iconic Haciendas to beautiful beaches by the sea. Can you imagine getting married surrounded by a wonderful view? A wedding in a natural setting in Yucatan is one of the experiences that can give a deep meaning to that union.
What you need to have a tropical wedding on Yucatan
Due to its proximity to Merida, Celestun is one of the favorite beaches for couples to perform their ceremony and is also considered the cradle of ecotourism in Mexico. You can also enjoy the protected natural reserve where one of the largest colonies of flamingos lives.  
If you have already decided to get married on Yucatan beaches, you should know that you need to present the following documents: tourist card, original and copy of the official identification of the bride and groom, original and copy of the birth certificates translated into Spanish, medical prenuptial analysis, the passport of the bride and groom and original and copy of the official identification of two witnesses; as well as covering the corresponding municipal delegate rights and filling out the marriage pre-application form.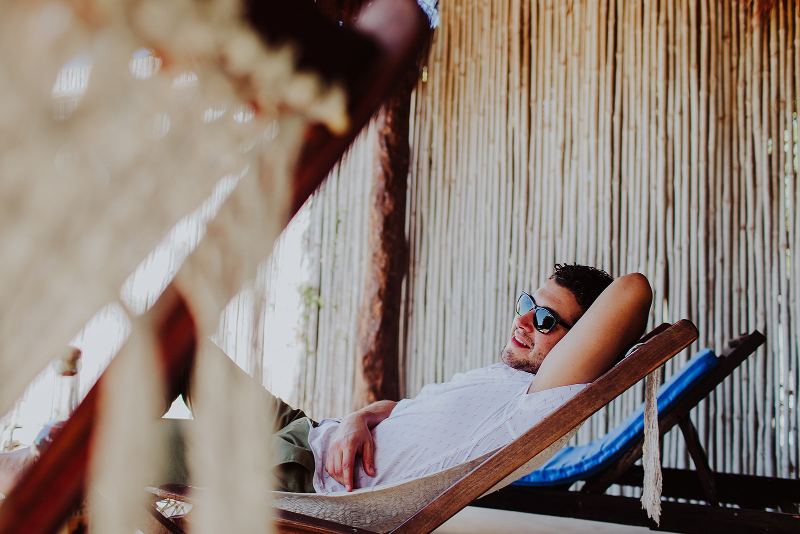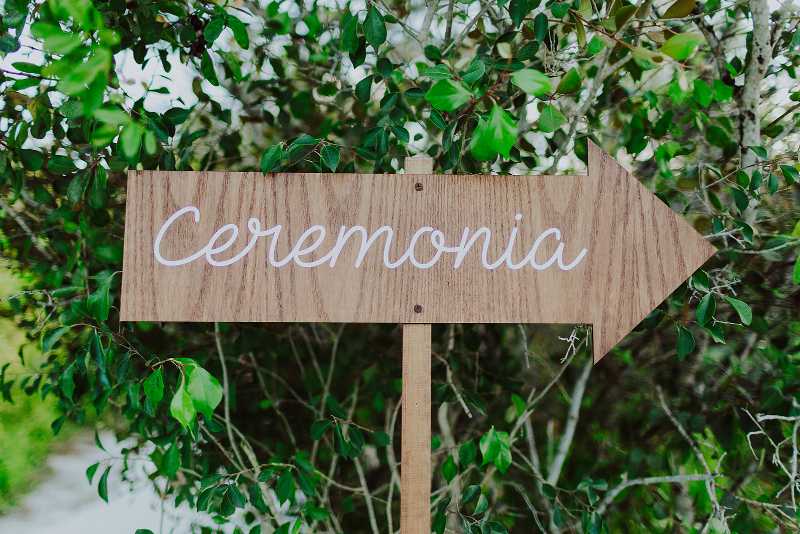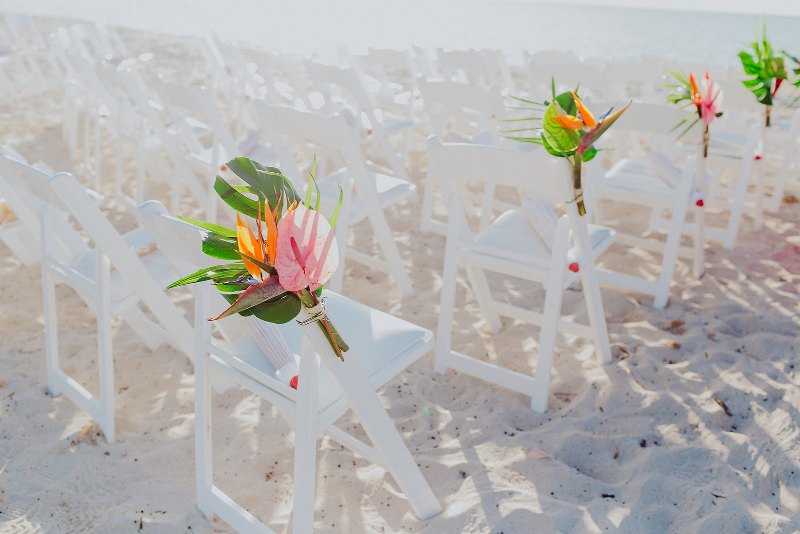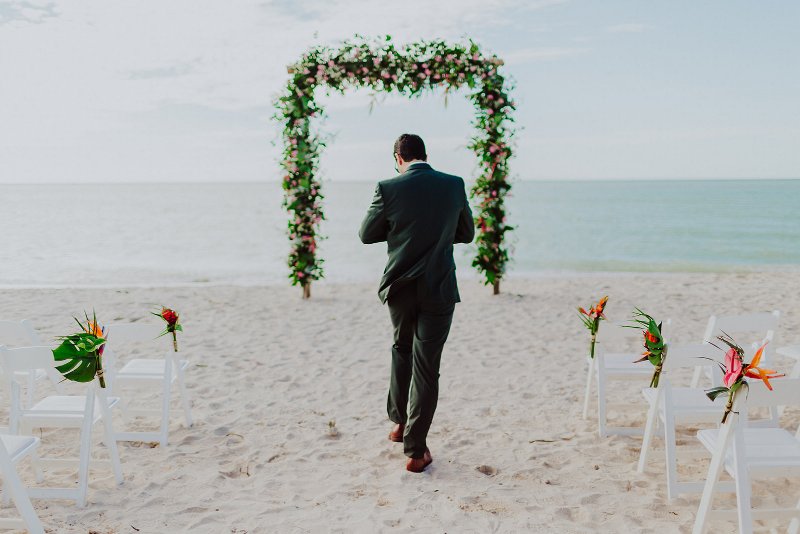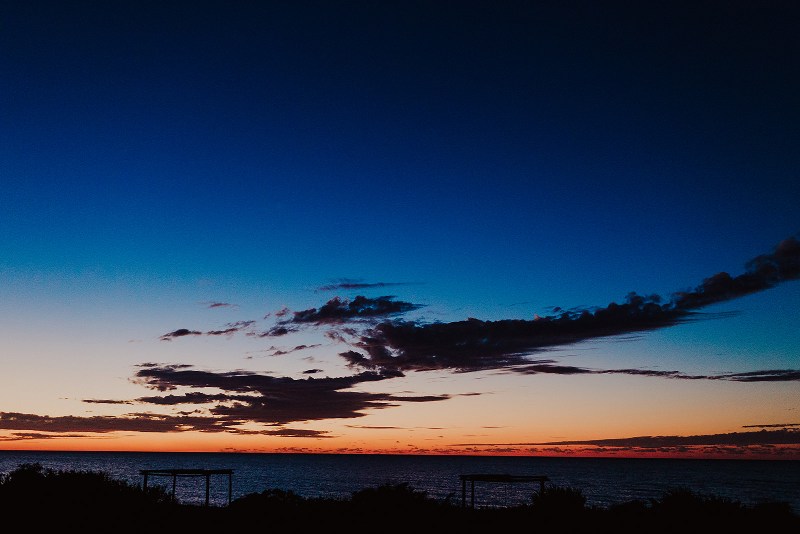 If the marriage will take place between a Mexican and a foreigner the documents are the same; however, you will need as an extra document the permission of the Immigration Office of the Ministry of the Interior of Mexico in order to get married. 
But don't get too stressed, the procedure can be done by your wedding planner, just make sure you send him/her all the correct documents in time, isn't that great? 
The fastest way to get you to your tropical wedding location
Your wedding day is getting closer, but you still don't know how to get to the paradise beach of Celestun? Don't worry, since it's close to Merida, it will take you about an hour and a half to get there. There are many options, either by car, bus, or renting a van with a private driver. The cost is affordable and ranges from $60 to $2000 per person, depending on how comfortable you and your guests want to travel.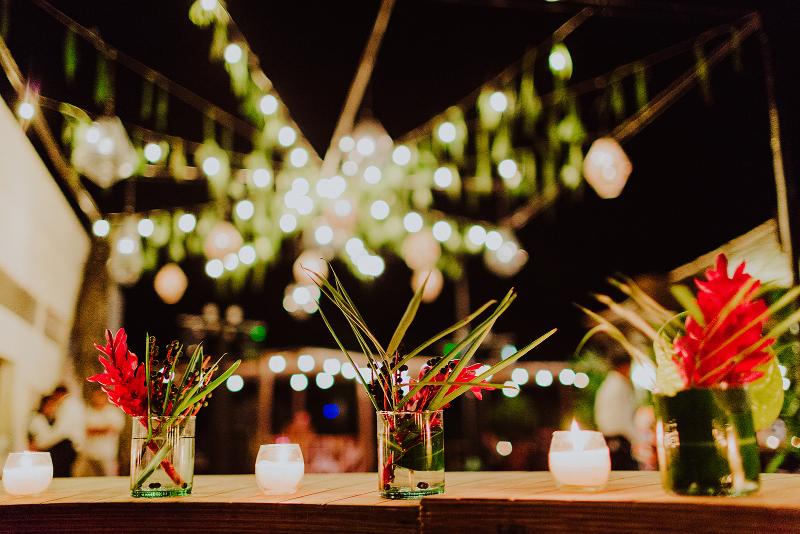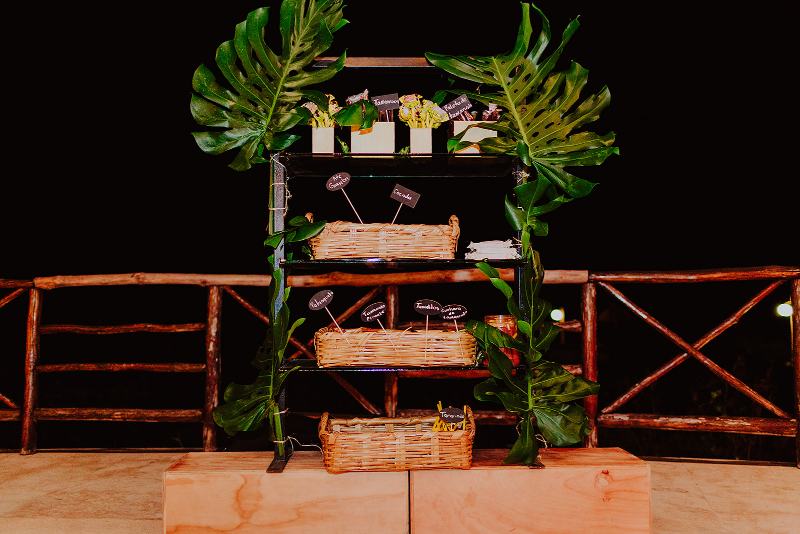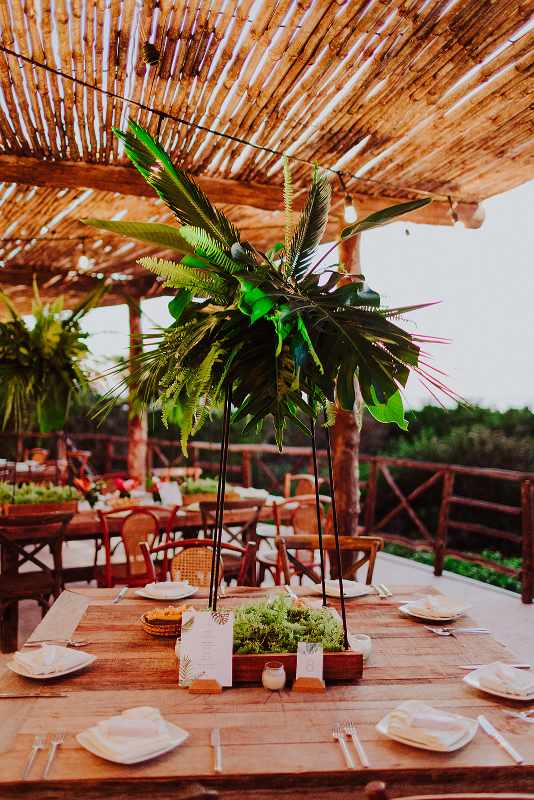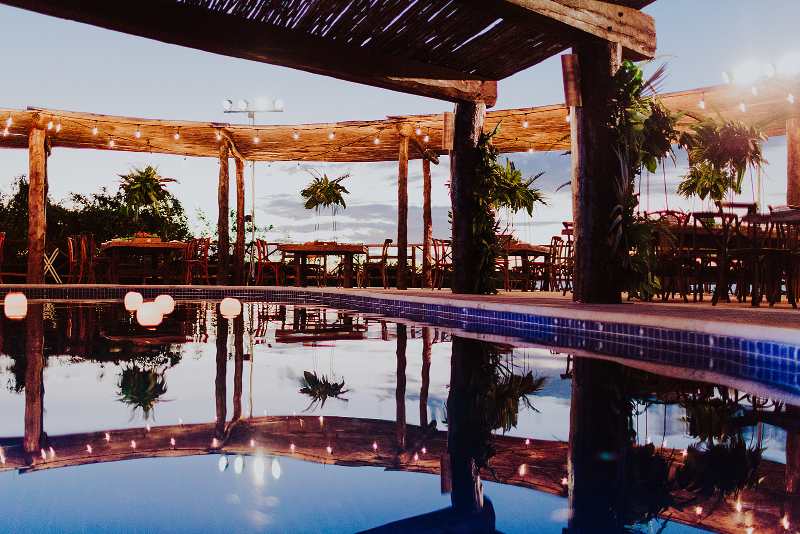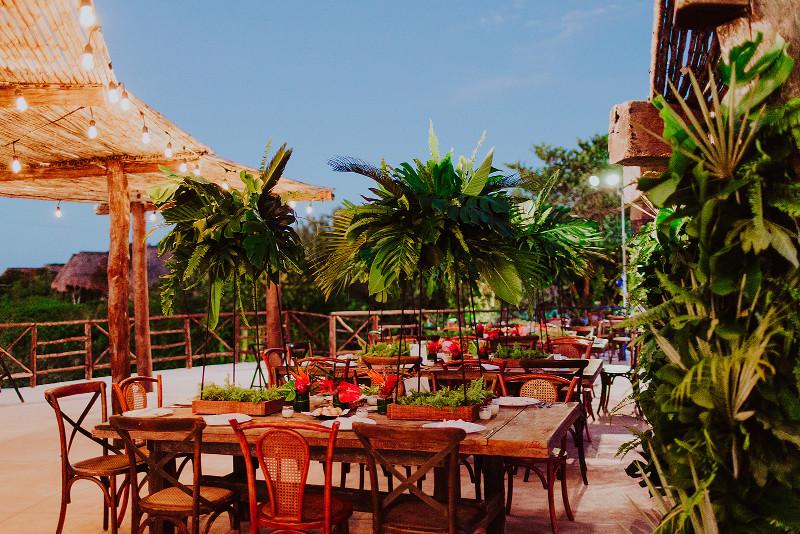 A fresh look for a tropical wedding
Inspired by a Mayan village, the Xixim Mayal Hotel is one of Celestun's most exclusive hotels where you can celebrate your civil or traditional Mayan wedding. Lately, more and more couples are deciding to have a Mayan wedding because it is through the exchange of offerings in these kinds of ceremonies that they represent the union and prosperity that will come for them in their future together.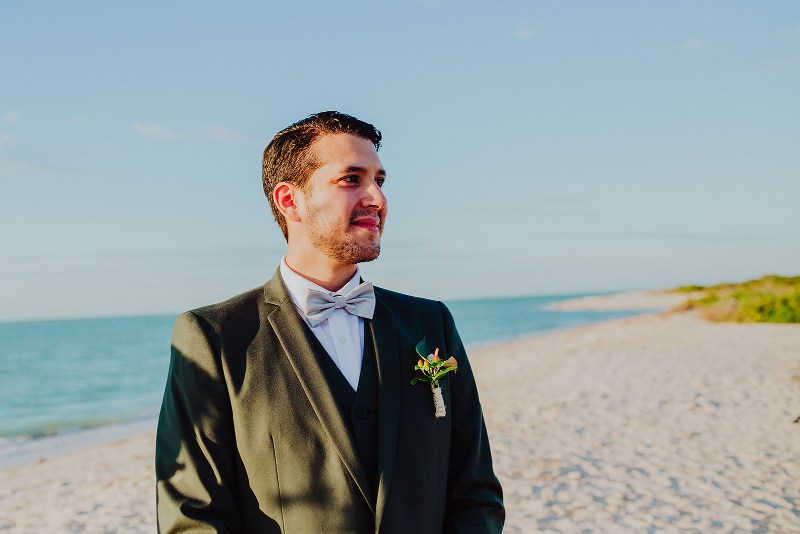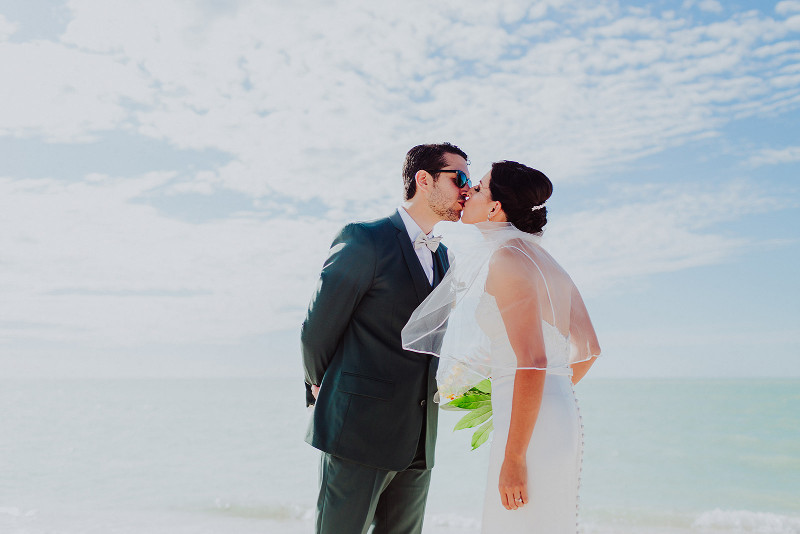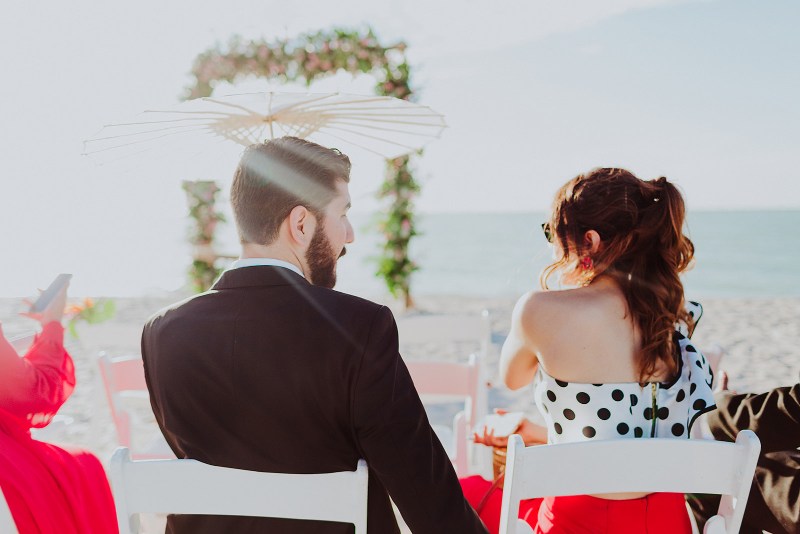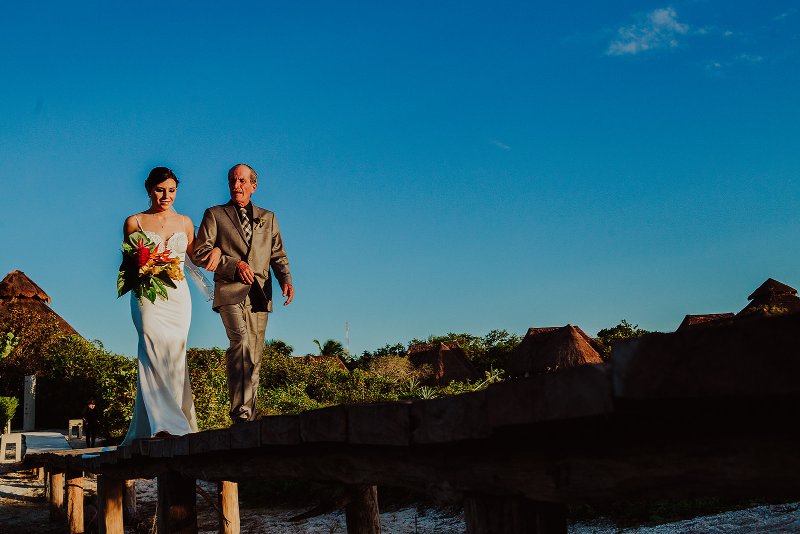 Being in a warm environment a tropical, vintage or boho style wedding is the perfect choice for your wedding engagement. Moreover, a destination wedding can be cheaper than a traditional one and become a mini vacation.
On the beach, you can afford to wear a cooler, more bohemian dress that will suit the beach spirit you're in. Not to mention the incredible photos you can take with the sunset, the sand, and the sea in the background. No doubt it will cause a great sensation in all your guests.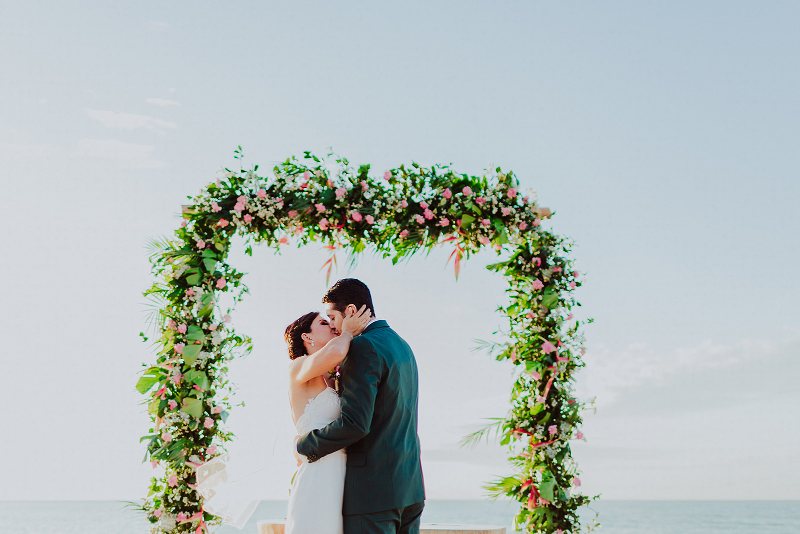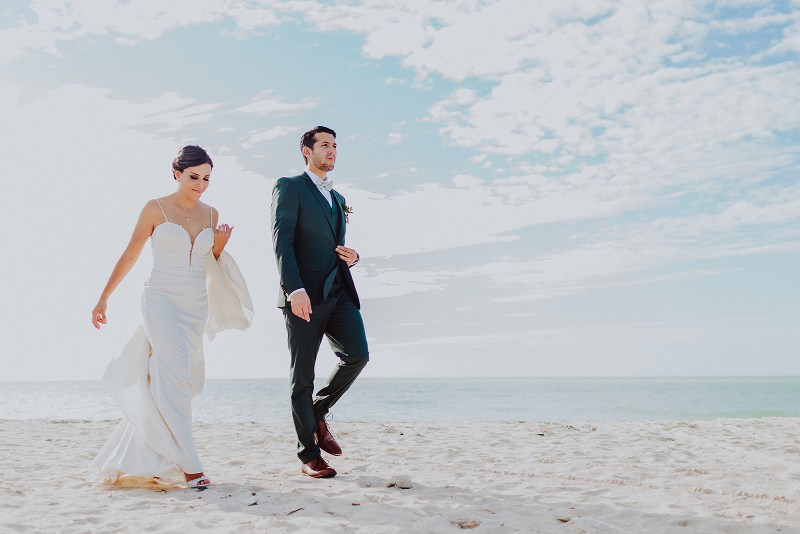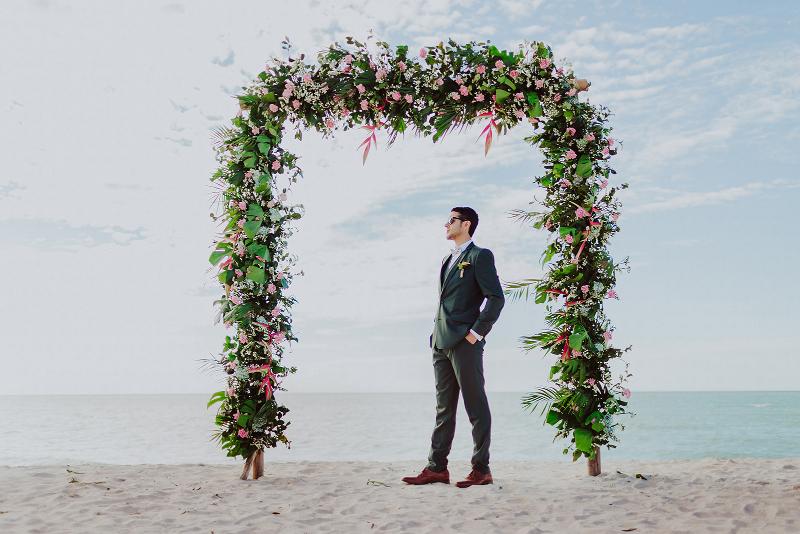 No matter what kind of wedding you decide to have, remember that the most important thing is to live that moment to the fullest with your partner and your loved ones. Enjoy and relax!
Photo credits: @anielafotografia, guscortesfoto.
Do you want to know more about TIPS for your wedding in Yucatan? We are YUCATANLOVE, Wedding Planners in Mérida, ask us.