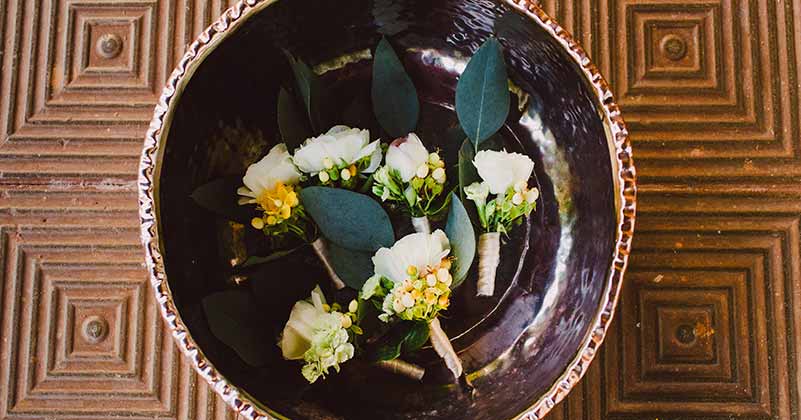 Details at Hacienda Tekik de Regil 💝 Diane & Carlos
Hacienda Tekik de Regil has existed for over a century. This emblematic place has three structures built: a church inspired by Greek temples, the machine house, and the main house that has more than 70 meters of a facade with Roman columns and a wide balustrade.  
Modern past…  
Diana and Carlos chose to have a wedding style that matched the Hacienda. Even though they were heavily inspired by the past, they decided to add some modern touches so that their reception could look incredible. For both the cocktail and dinner wooden furniture was used in light and beige tones.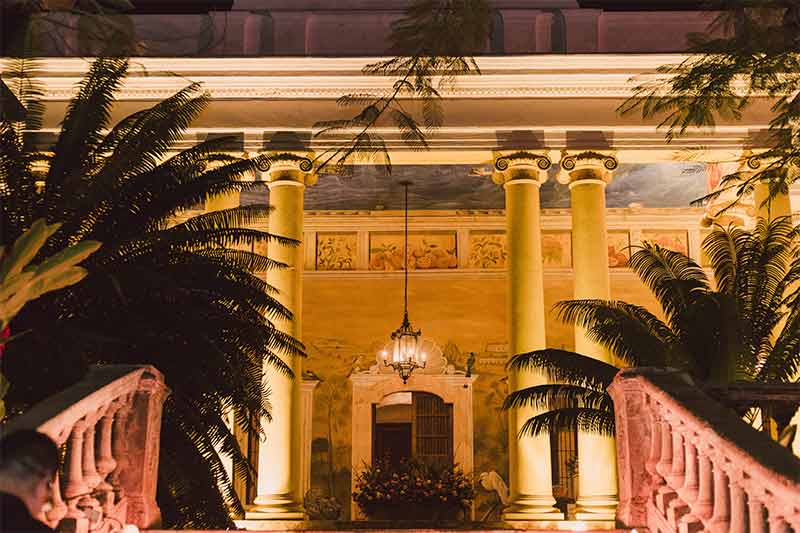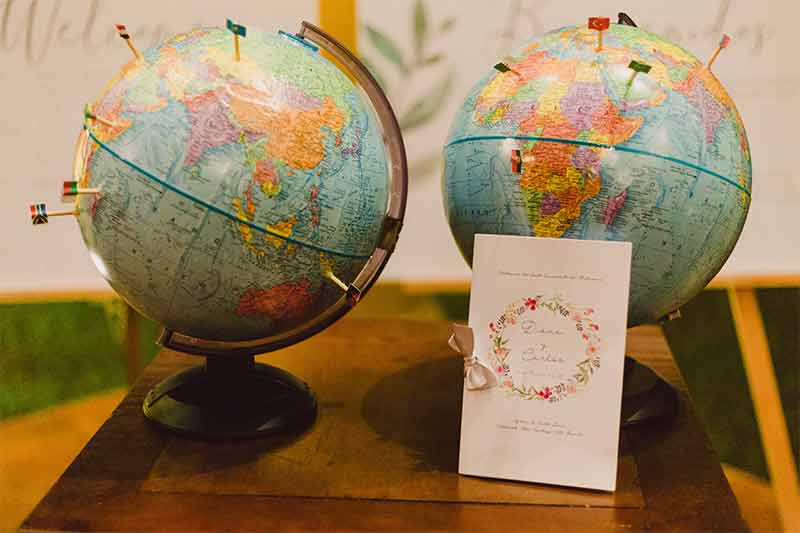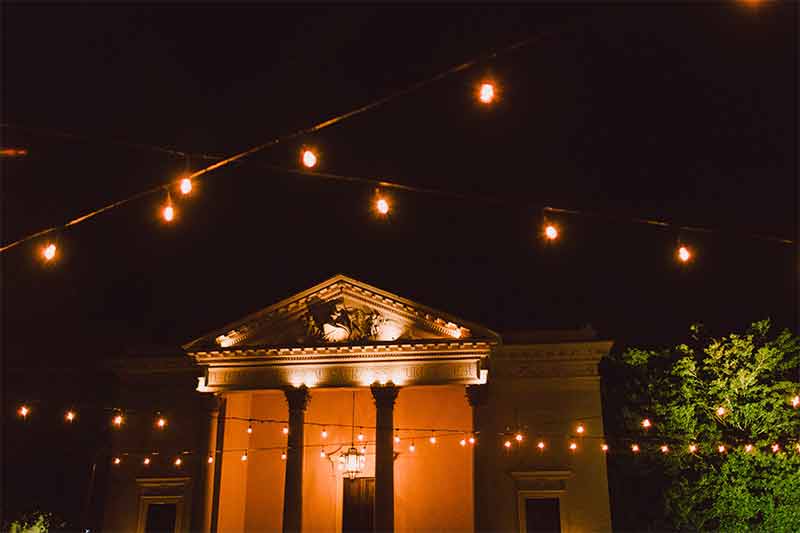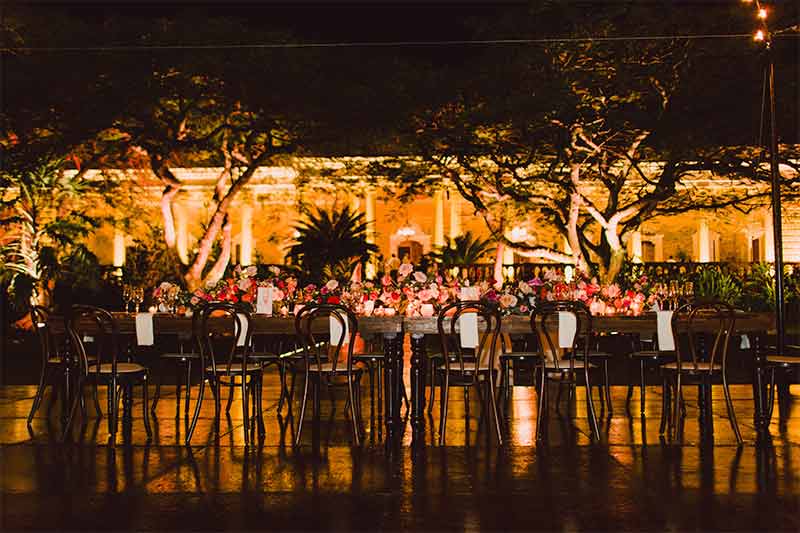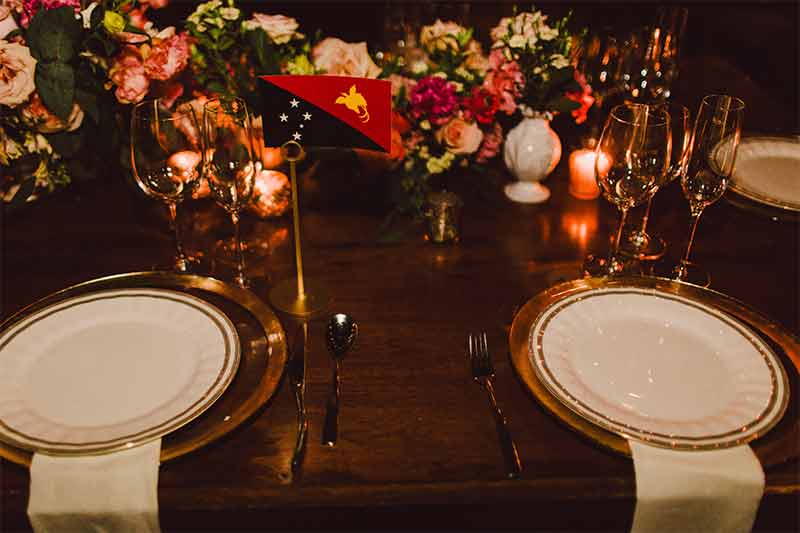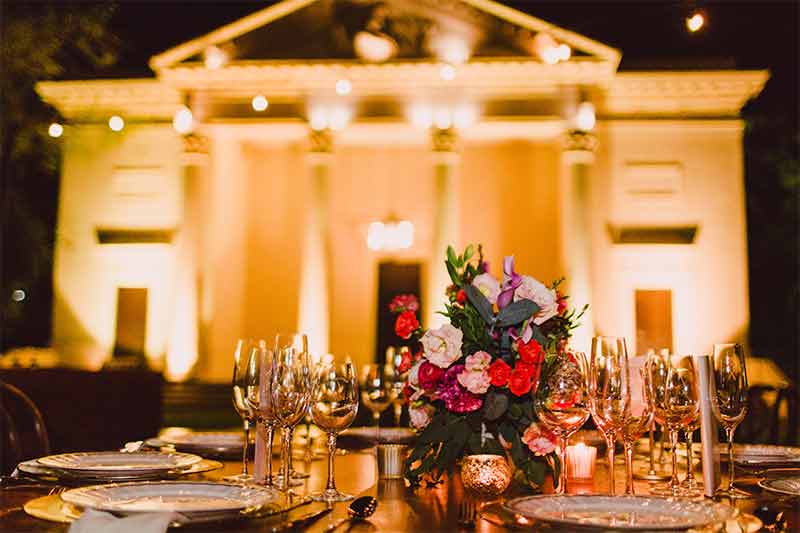 Guests were received with a welcome cocktail and canapés at the main house's gates. Afterward, the newlyweds invited them all to the central garden of the hacienda to enjoy an international dinner with 100% Yucatecan touches.  
During the cocktail, the guests were able to try Yucatecan canapés such as chaya empanadas with ball cheese, chimichangas de cochinita pibil, and panuchos. During the dinner, the guests tasted a delicious chaya cream and a lime soup.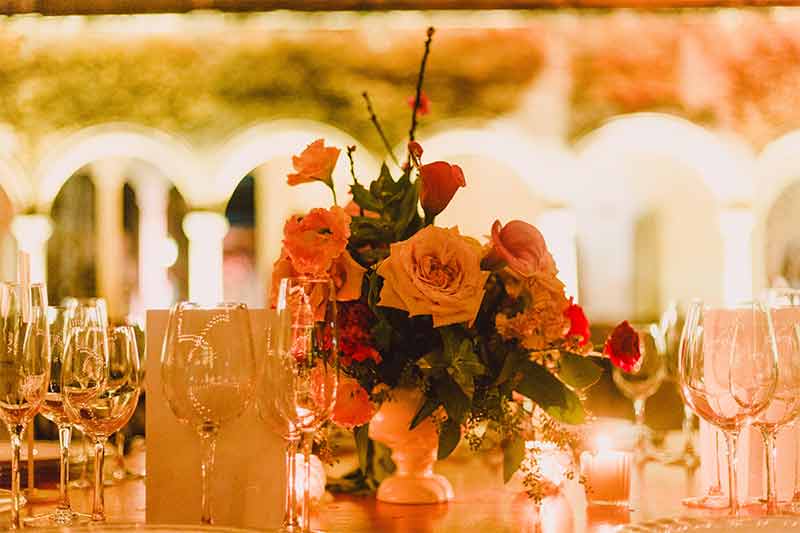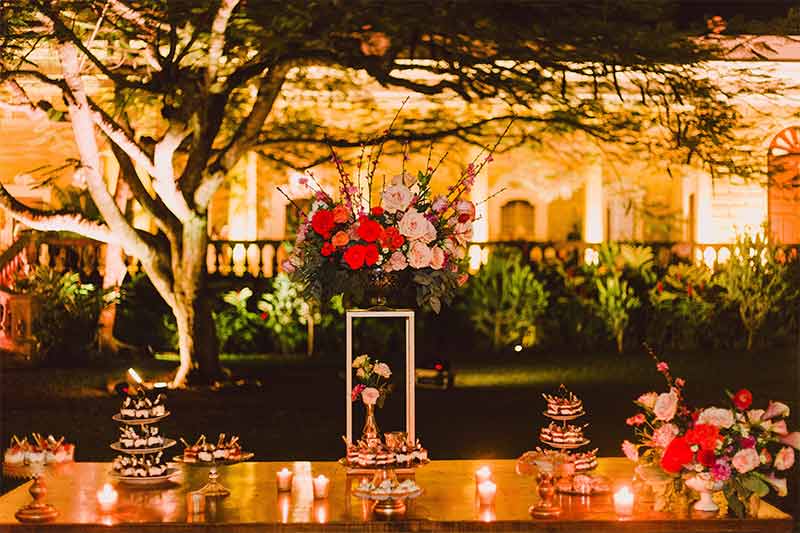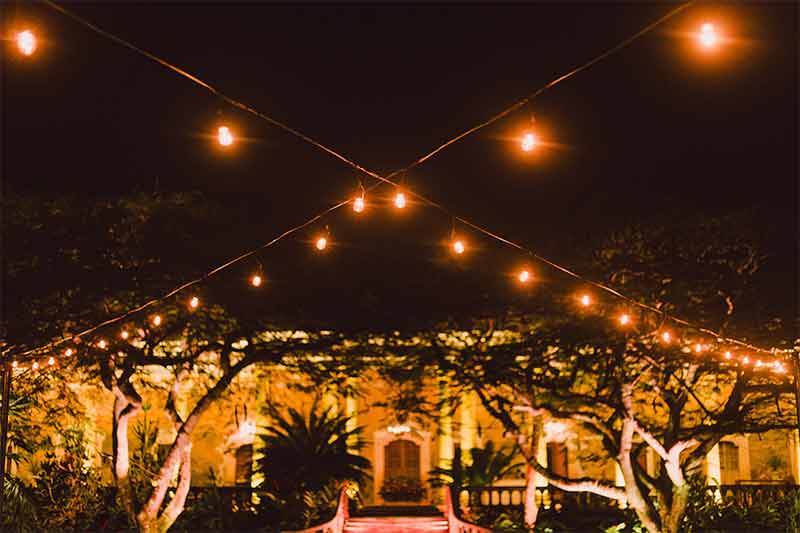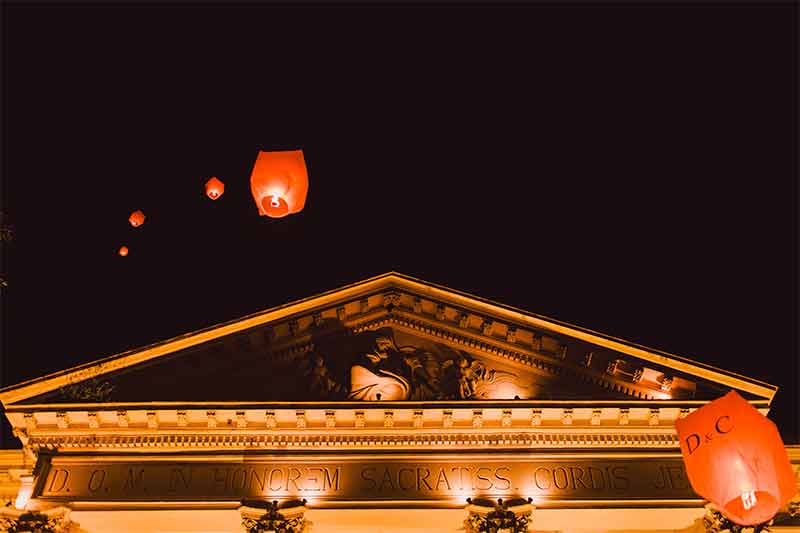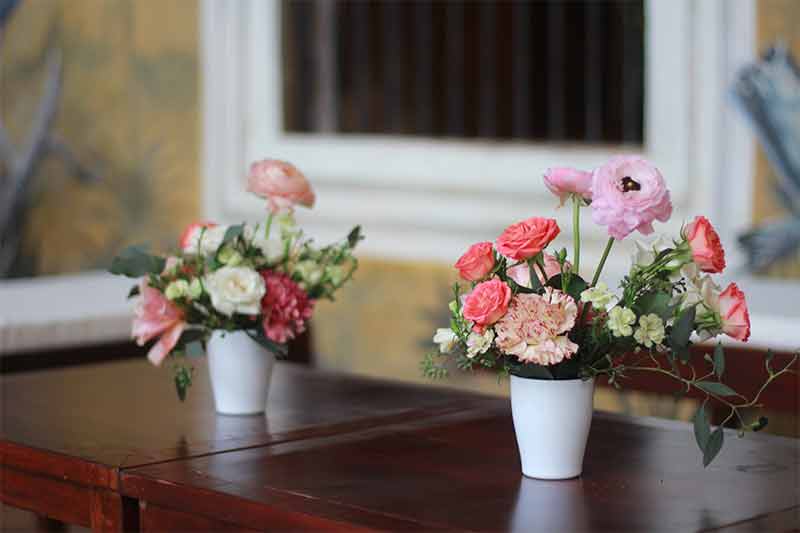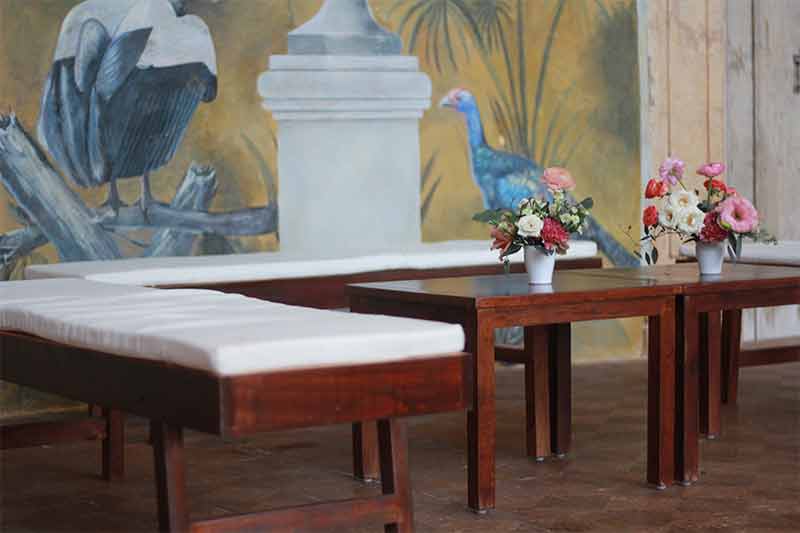 The celebration of an incredible wedding 
At the main table was Diane & Carlos accompanied by their best friends. Once the dinner was over, Carlos's brother and best friend dedicated a few words of happiness to the couple, the last one to offer a few words was Carlos himself, who thanked all those present for traveling from different parts of the United States to accompany them on this important day. At the end of his words, he invited Diane to the center of the floor for their first dance as a husband and wife.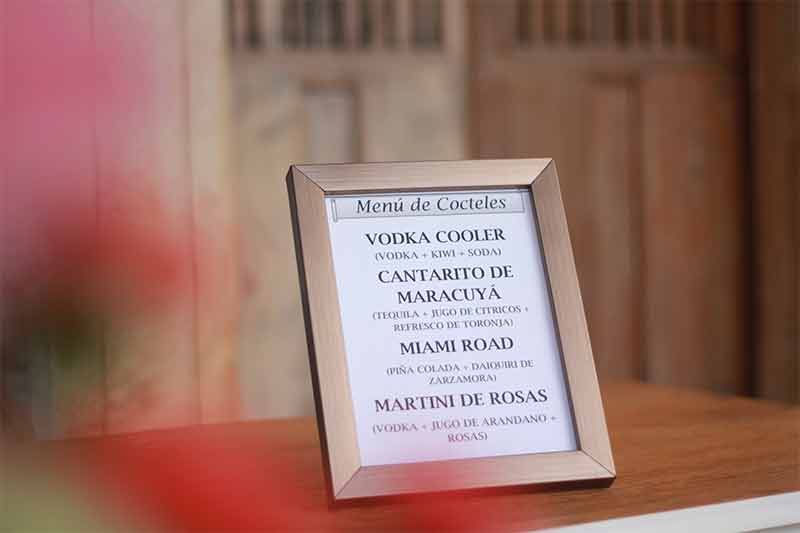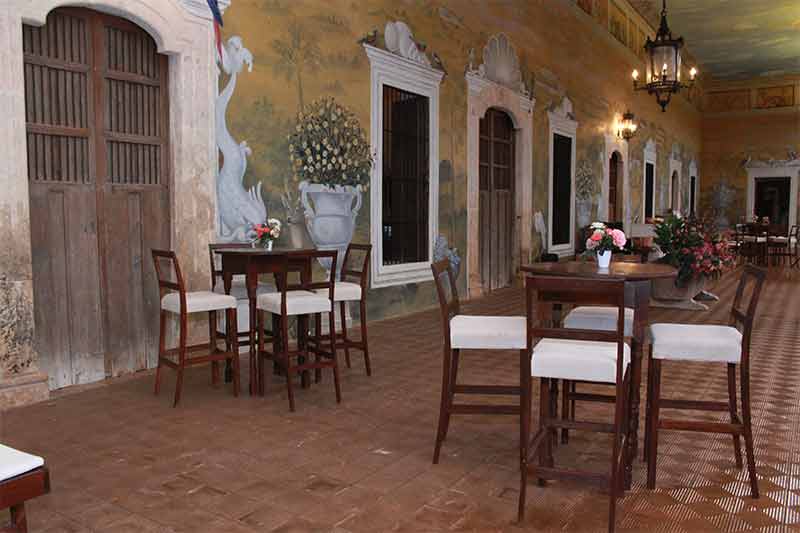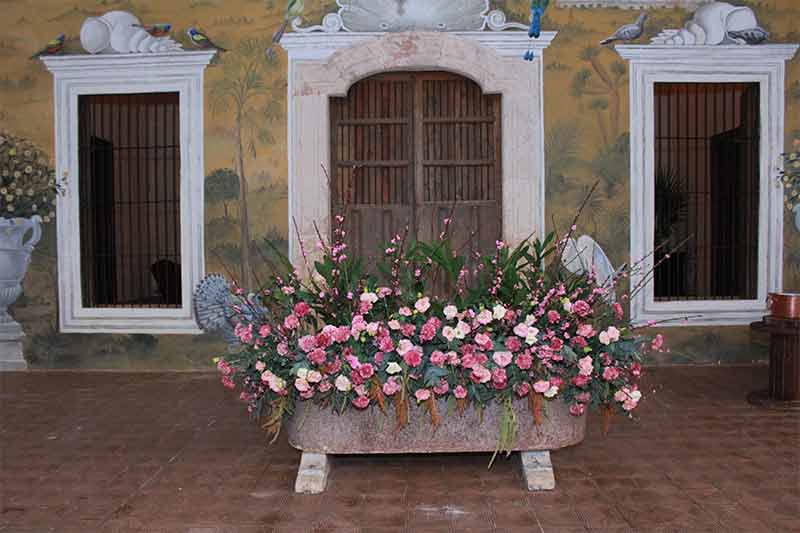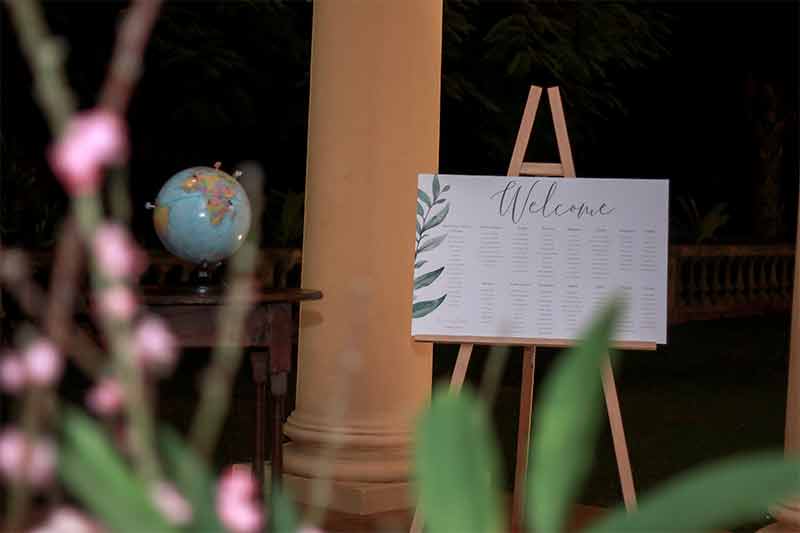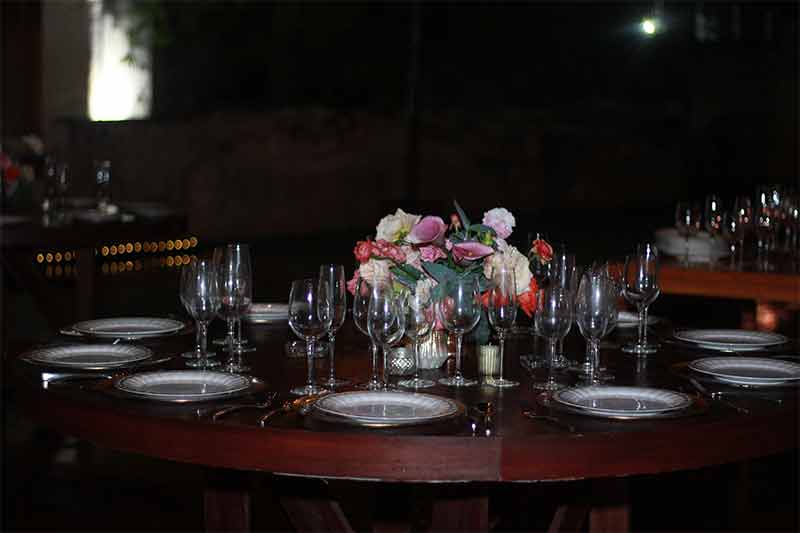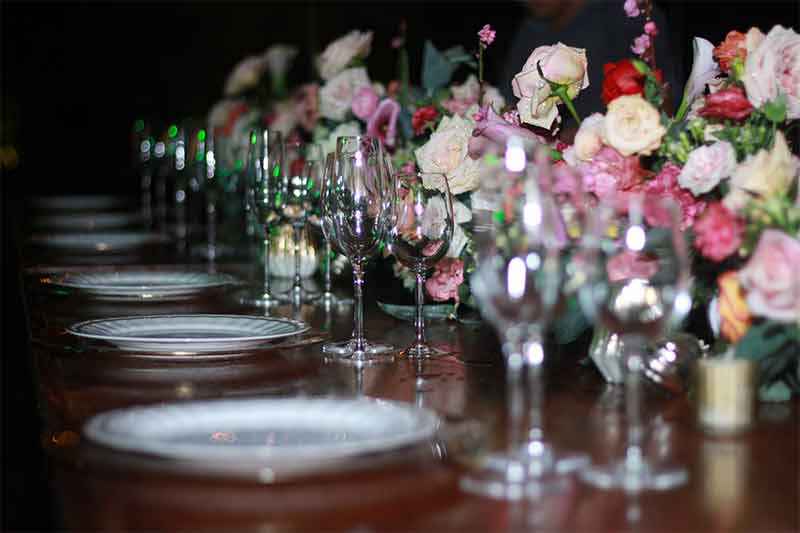 We were lucky to see how the Mexican-American couple offered their best steps to the rhythm of salsa, a style of music that they both love. When they finished, Carlos joined his mother for their own dance, and so did Diane with her dad.
After the emotive dances, the party started and all the guests enjoyed the music and dance floor. After midnight, the bride and groom invited the guests to send their best wishes to the sky with cantanya balloons.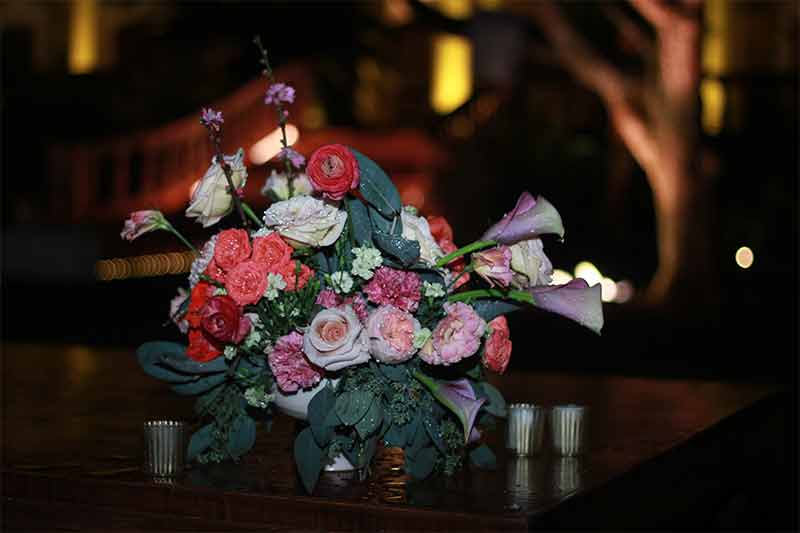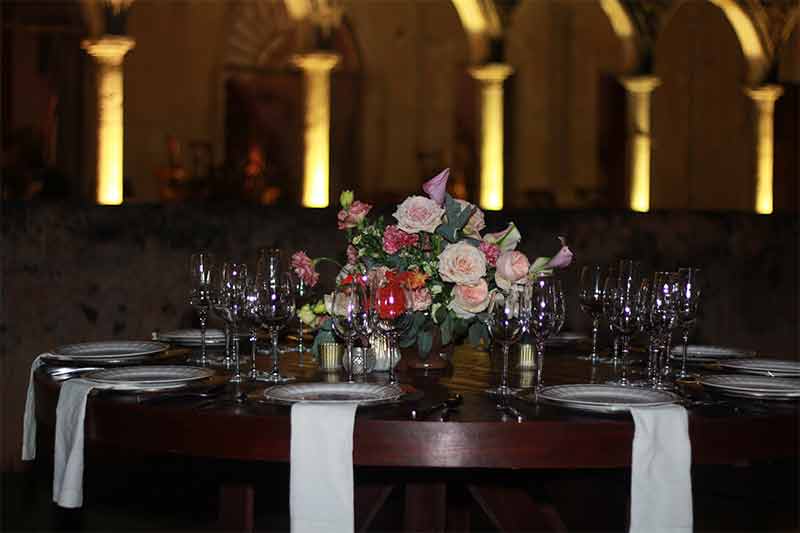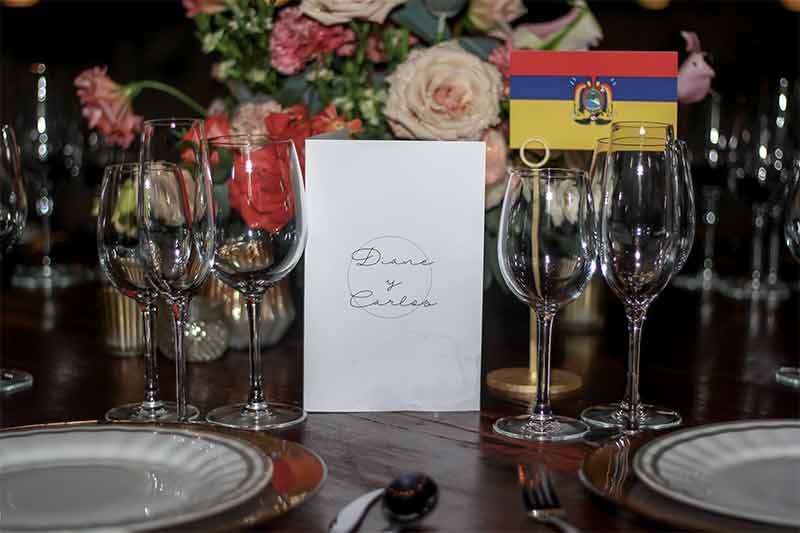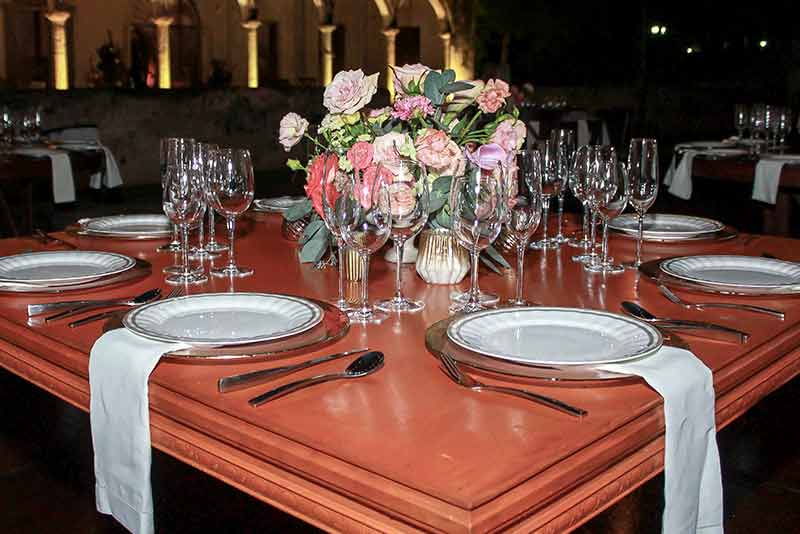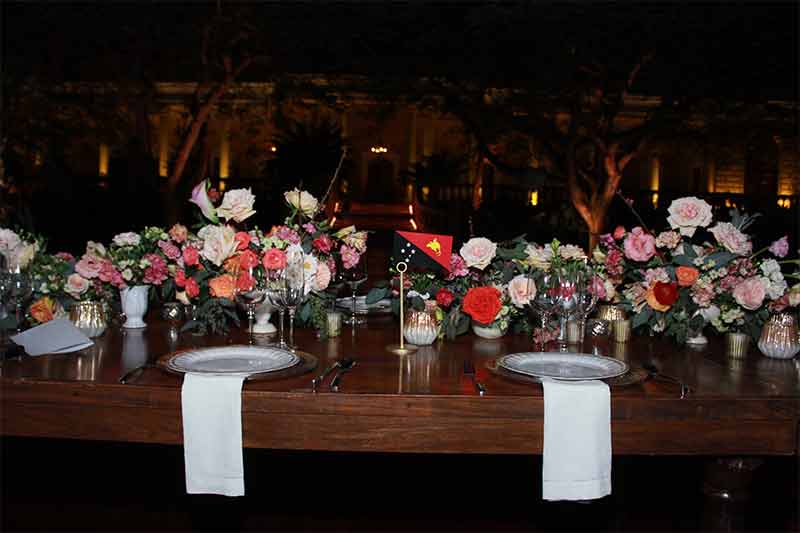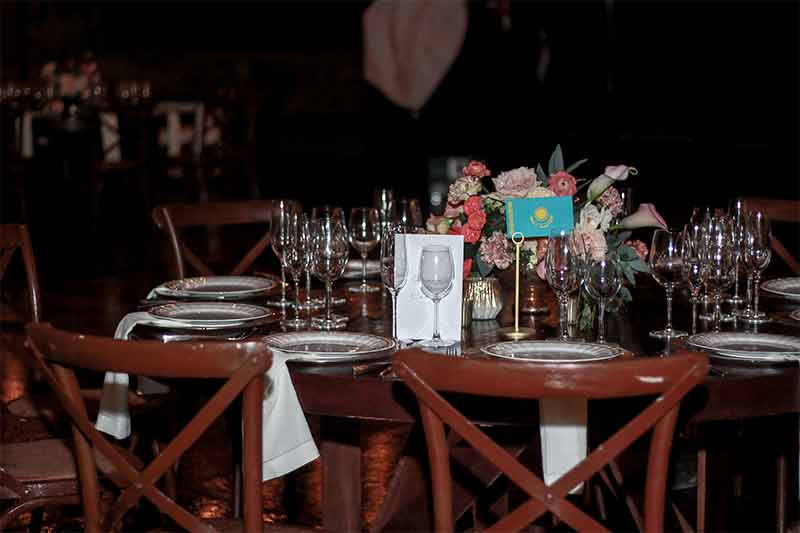 The assignment of guests was done by means of a globe in which each guest had to look for the flag of the country that the couple assigned to them. In that flag, they would find their seat. 
The night ended at the rhythm of the mariachi music, a spectacular moment in which the guests could enjoy a very Mexican experience. 
Photo credits: @anielafotografia
Do you want to know more about TIPS for your wedding in Yucatan? We are YUCATANLOVE, Wedding Planners in Mérida, ask us.