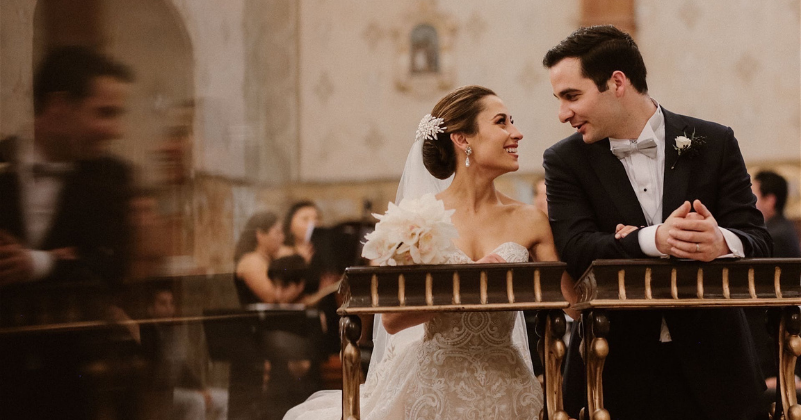 Catholic Wedding Ceremony at Mérida 🕊 Nancy & Daniel
If there's one thing we can say about Nancy and Daniel's wedding, it's that it was full of smiles, love, and happiness. There wasn't a moment when they didn't overflow with the love they felt for each other. She was Mexican and he was American, and they found the perfect place to get married, Yucatán. There is no doubt that it was a spectacular weekend.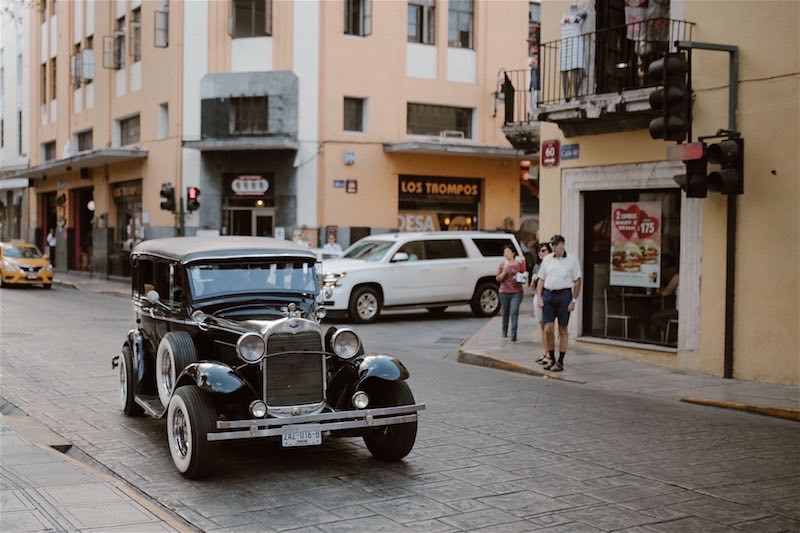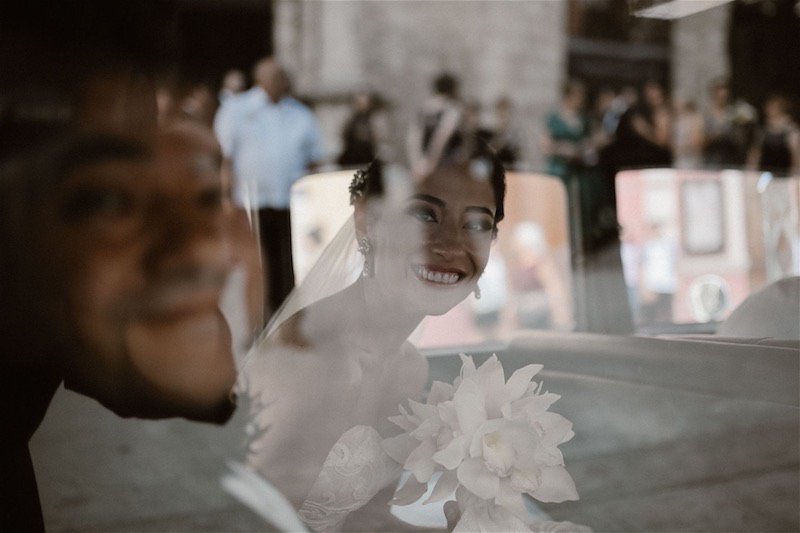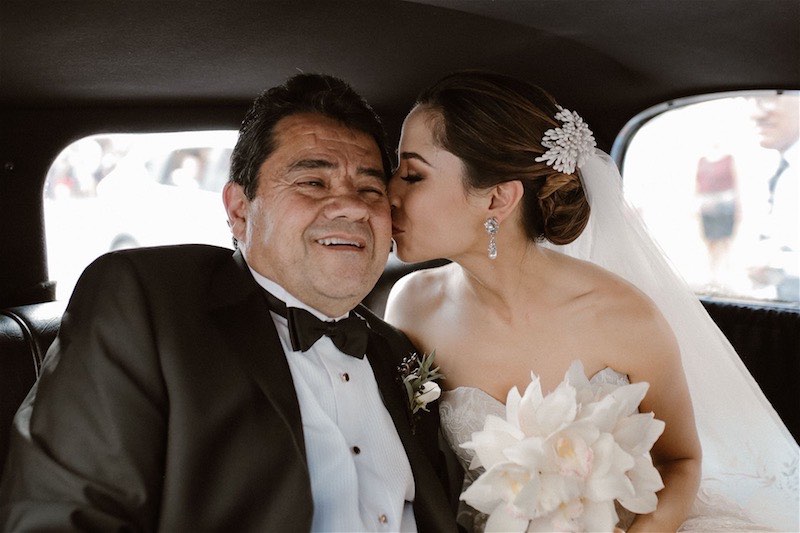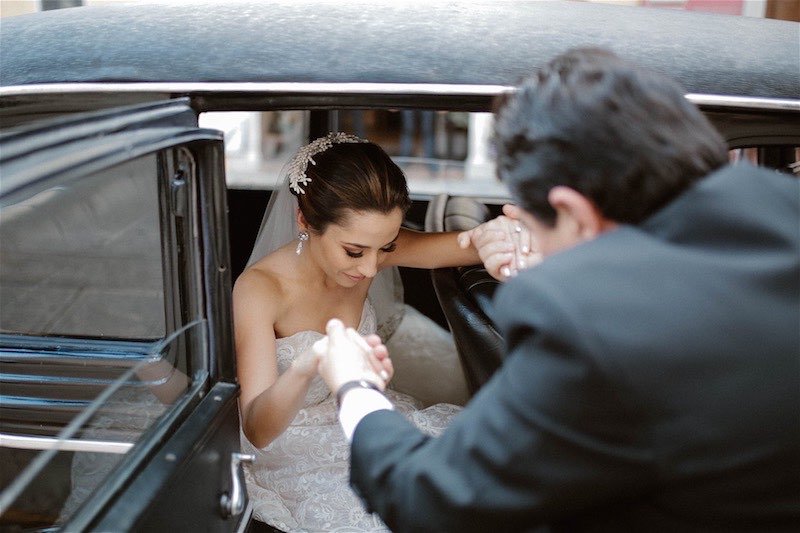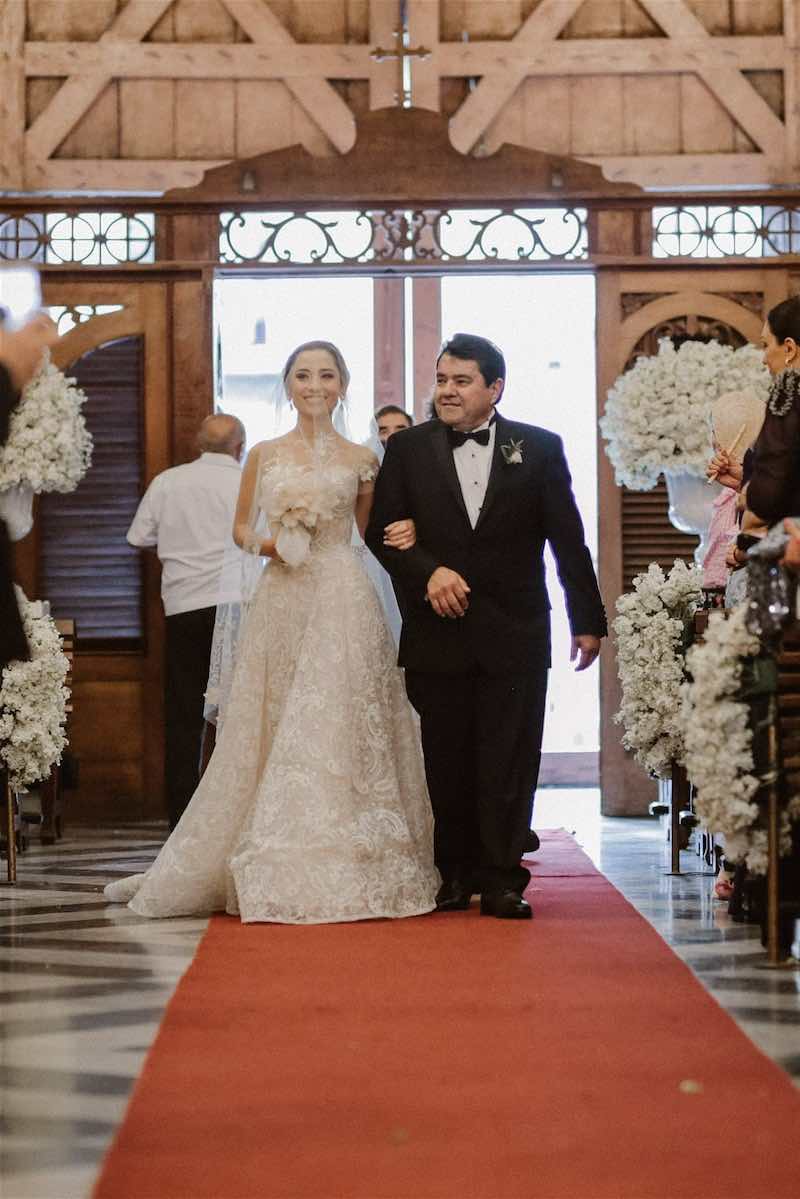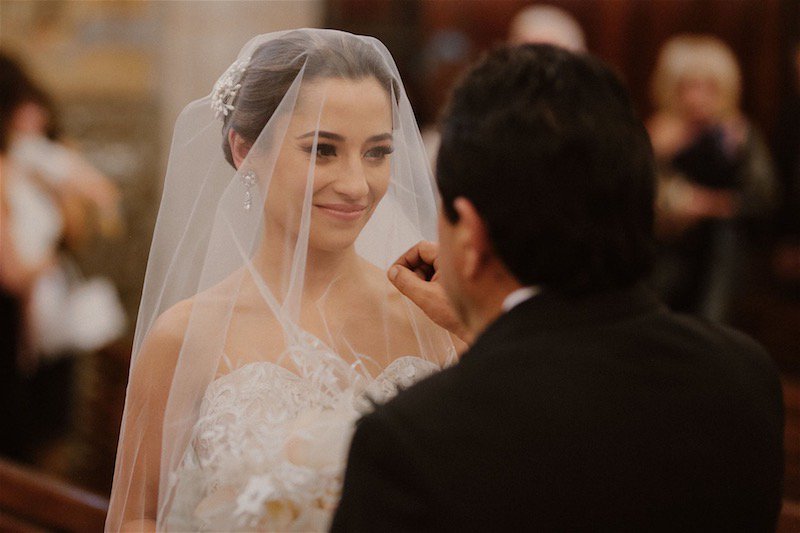 Catholic wedding ceremony at Iglesia de la Tercera Orden
The religious ceremony was held in the Third Order Church in Merida. A church with great history and tradition, and of course one of the most exclusive places in the city. Nancy arrived with her father in a classic car, their entrance to the church was spectacular. The moments of family unity and joy that were experienced inside the church were framed by flowers and violins.
The church was decorated with beautiful white flowers, reflecting the elegance of the bride and groom. It was a nostalgic ceremony, full of feelings of love and happiness.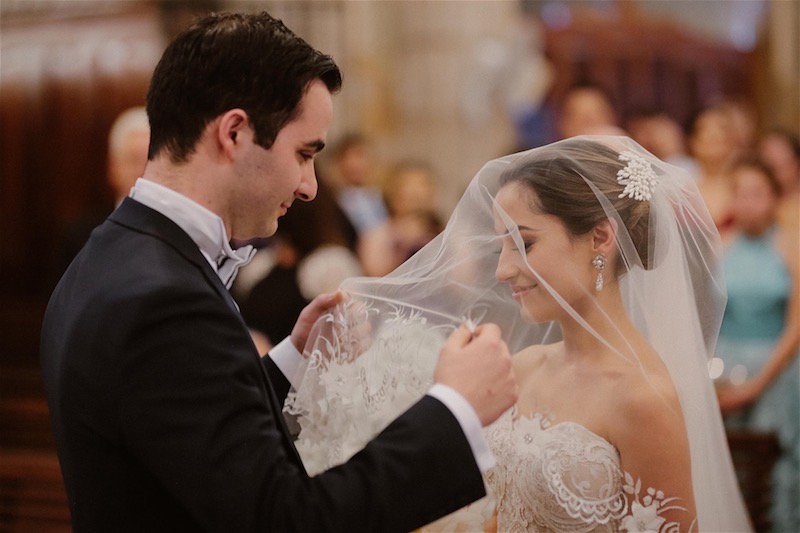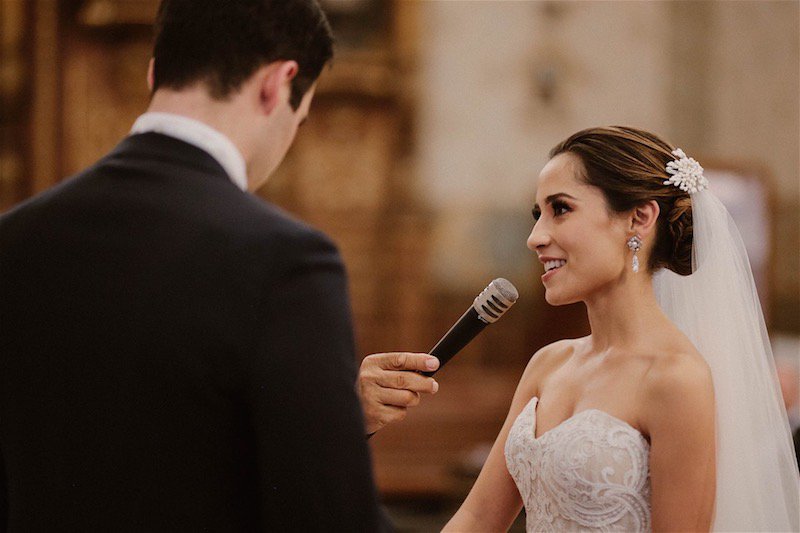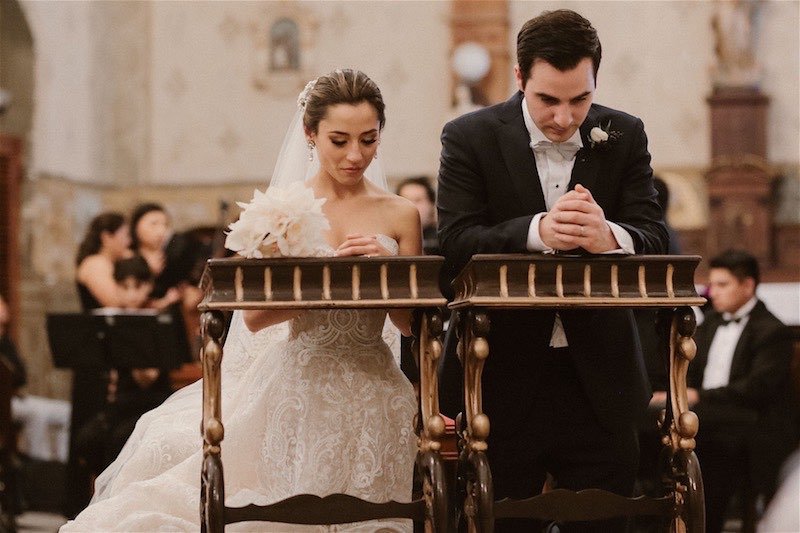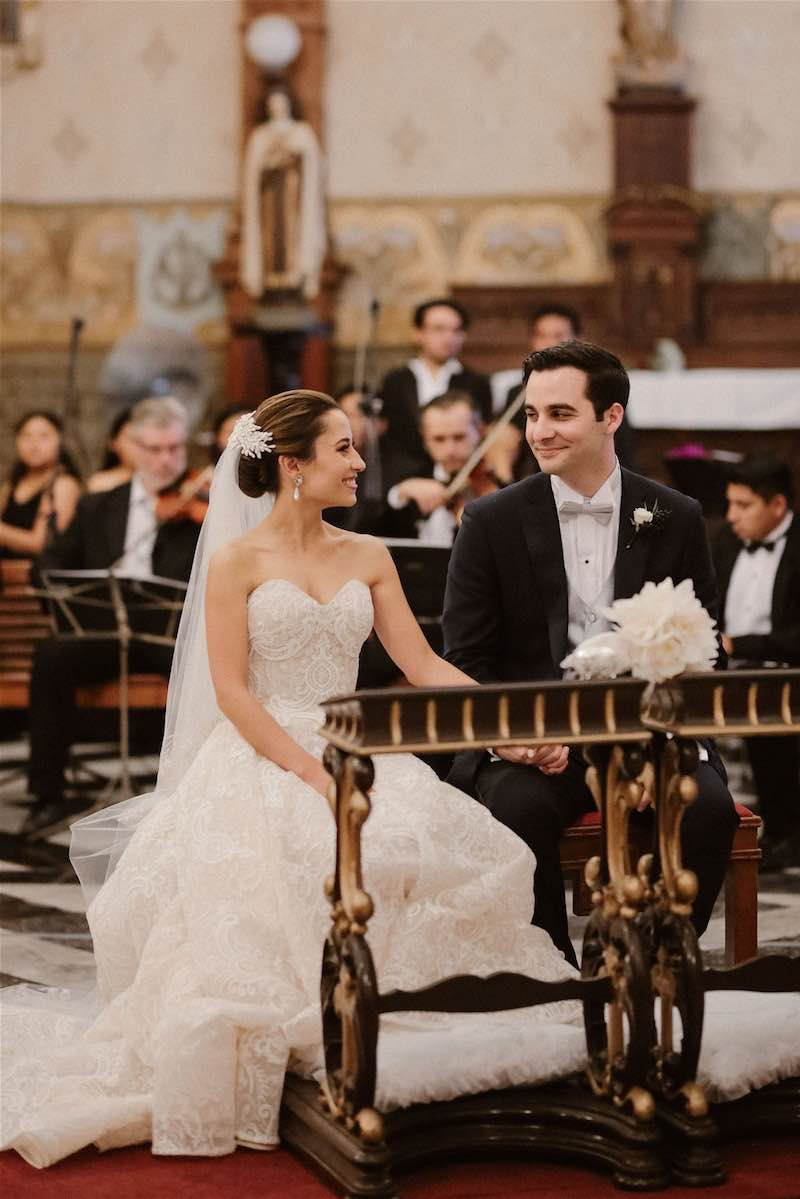 Nancy arrived at the church in a classic car. Hand in hand with her father, they entered the chapel together, where Daniel was already waiting for her. Nancy's father couldn't hold his tears back and cried with happiness when he saw that his daughter was about to marry a wonderful man who would give her a life full of love. 
The ceremony began with the traditional priest's sermon. After the Bible readings, Nancy & Daniel exchanged their engagement rings. It was a special moment for all the guests who were in the church.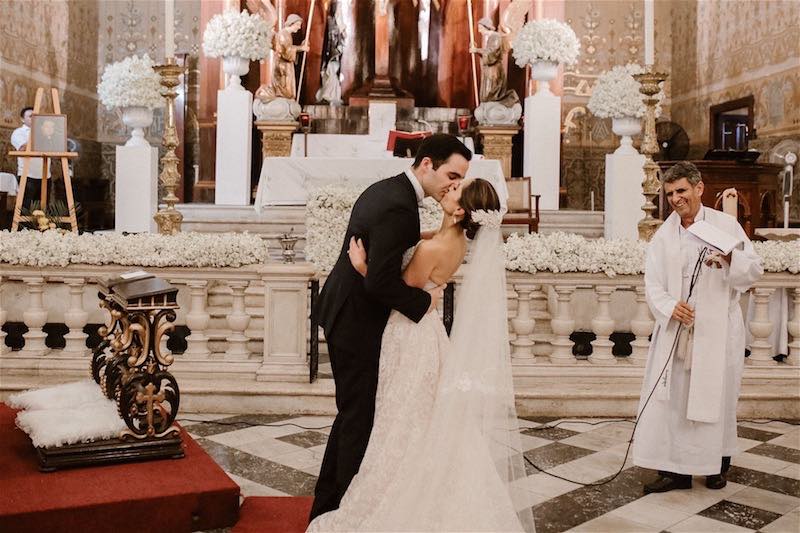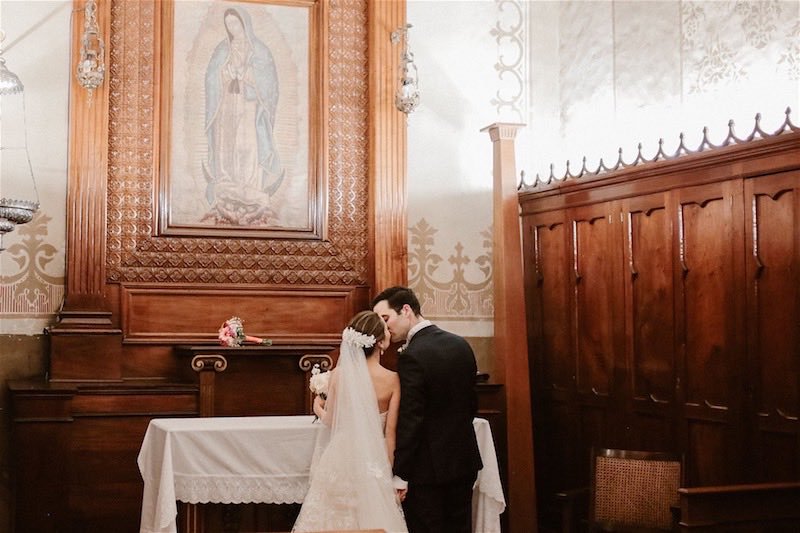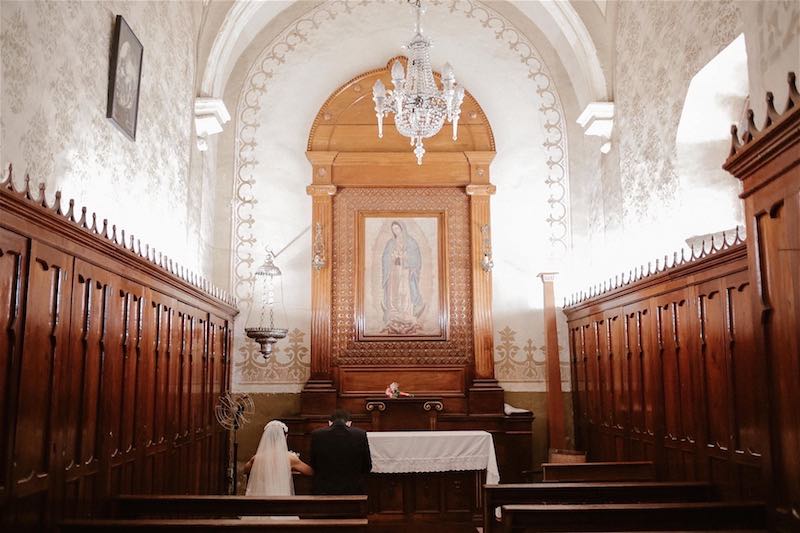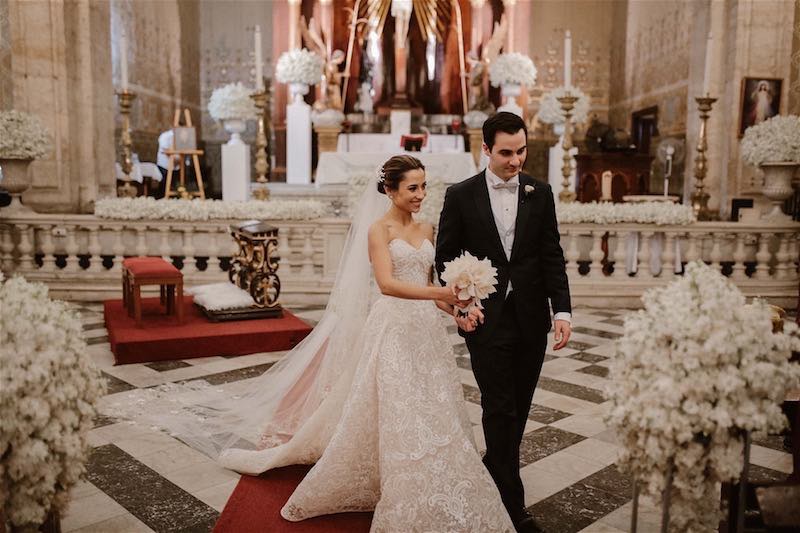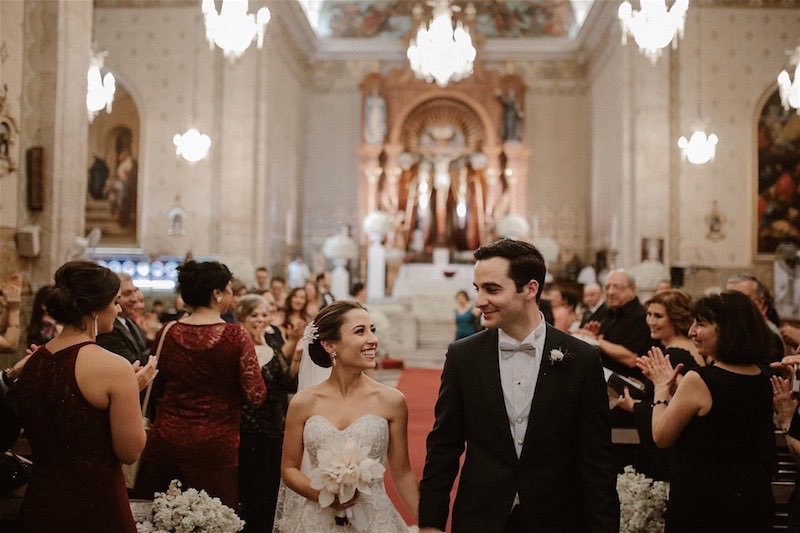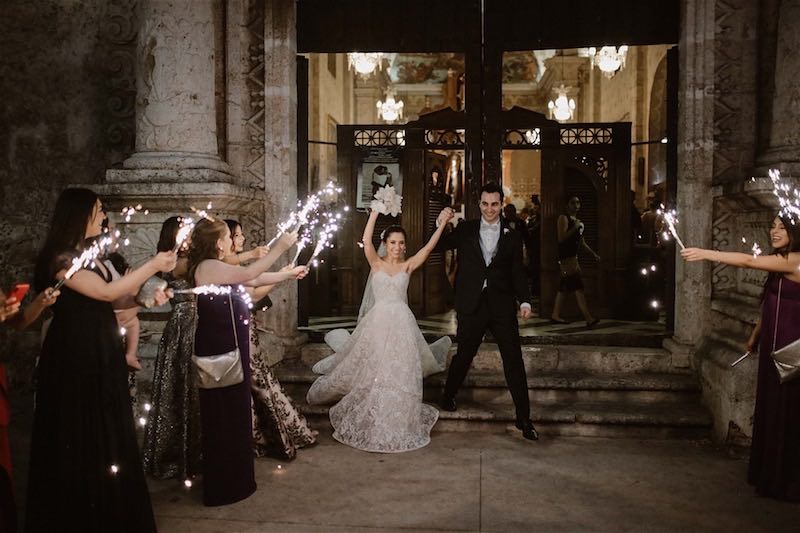 Nancy & Daniel promised each other eternal love and to be together forever. They were going to be bests friends and confidants for eternity. There is no doubt that the ceremony was spectacular and that love was in the air.
When the ceremony was over, Nancy left her wedding bouquet to the Virgin Mary of the church. Afterward, Nancy & Daniel went out as newlyweds, and their guests waited outside with a few sparklers.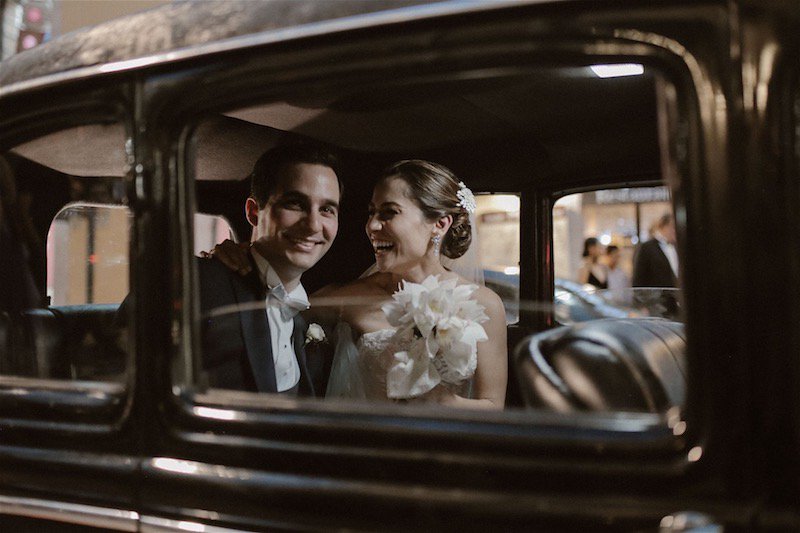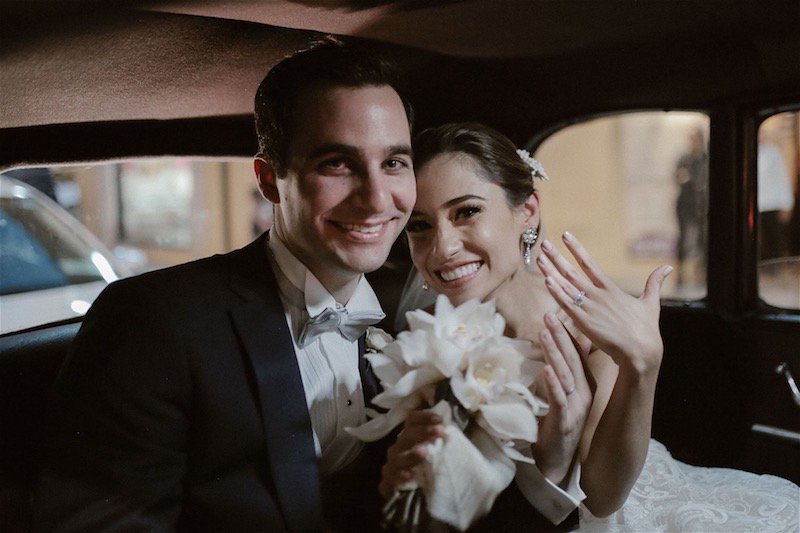 Then, it was time for everyone to go to the beautiful hacienda to celebrate Nancy & Daniel's marriage. 
Photo credits:  @meraki.weddings
Do you want to know more about TIPS for your wedding in Yucatan? We are YUCATANLOVE, Wedding Planners in Mérida, ask us.