Orange Wedding at Hacienda Chichí Suárez 🎨 Lena & Noé
Immerse in Vibrant Beauty: Lena & Noé's Enchanting Orange Wedding at Hacienda Chichí Suárez. Explore stunning orange wedding theme, decor, and color combinations that create an unforgettable celebration. Find inspiration for your unique day!
Love is the best pretext to cross seas and unite cultures. Lena and Noah might not have met since he is from Coahuila and she is from Germany, but destiny had reserved a life together for them.  They decided travel to Yucatan, México and get married in Chichí Suárez, to enjoy the climate and the incomparable areas of the southeast.
Orange Wedding: Getting Ready
They arrived in Mexico several days before the wedding, but stayed in Cancun first, celebrating their compromise in the Caribbean. They had a welcome party with all of their guests mingling in interpersonal relationship and by holding a welcome party with all their guests. The place that received them was the restaurant Sister Republic, here in Merida.
Lena and Noah prepared their look for the wedding at Casa Lucia, where they were staying, with each having their own getting ready space.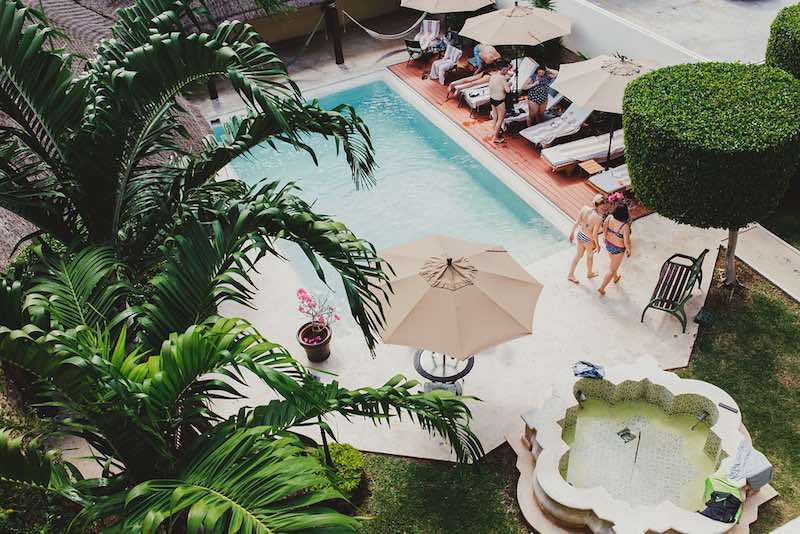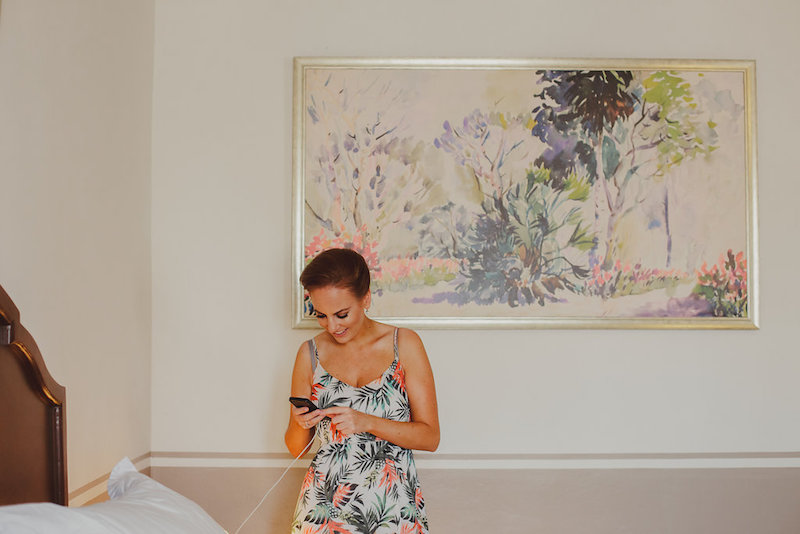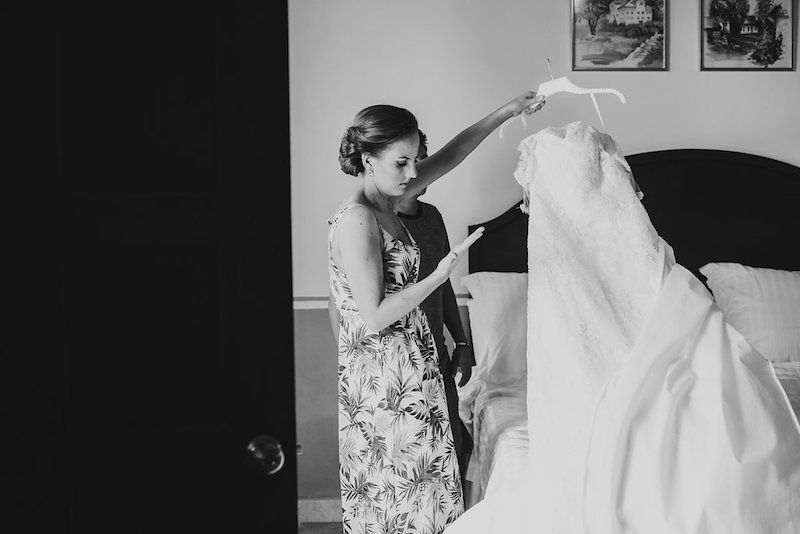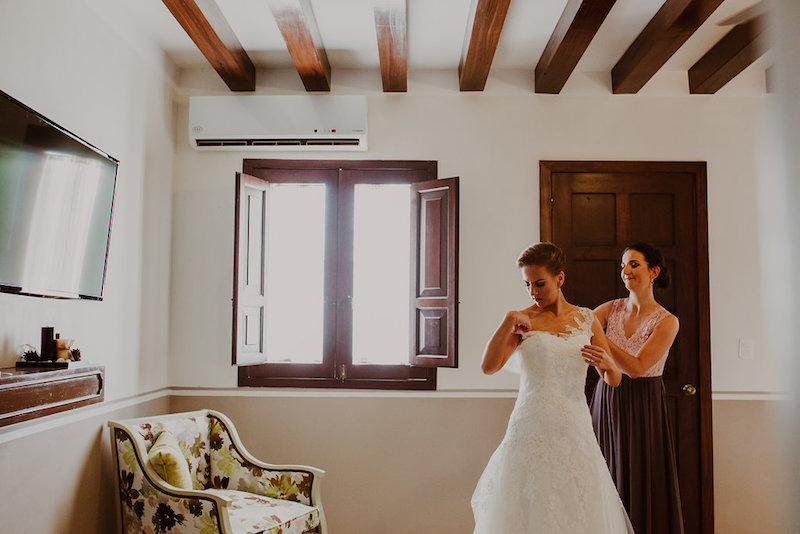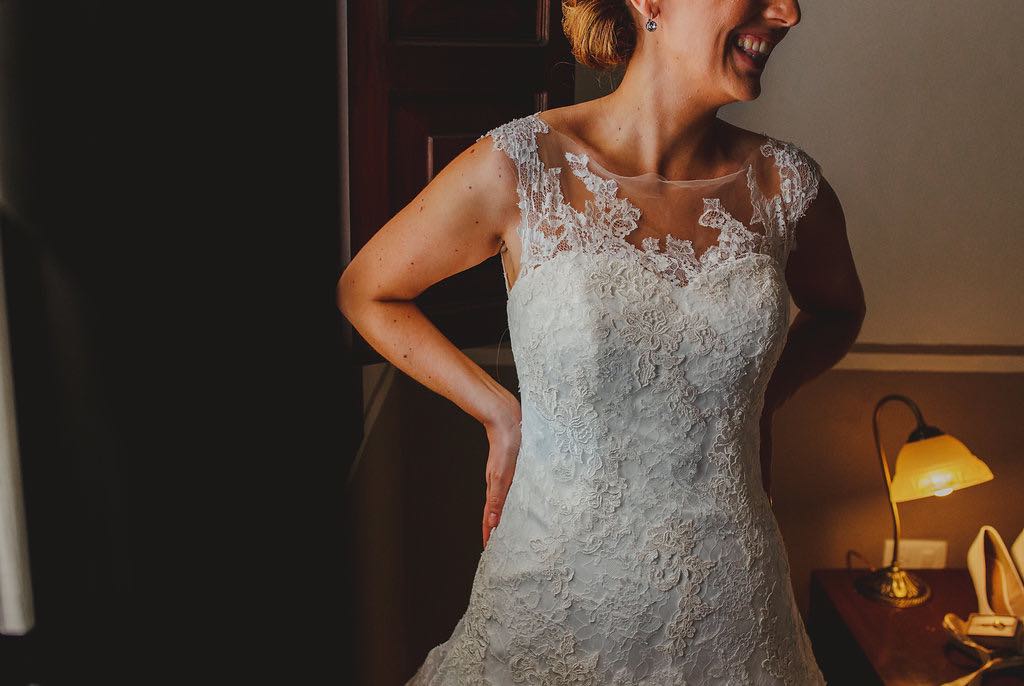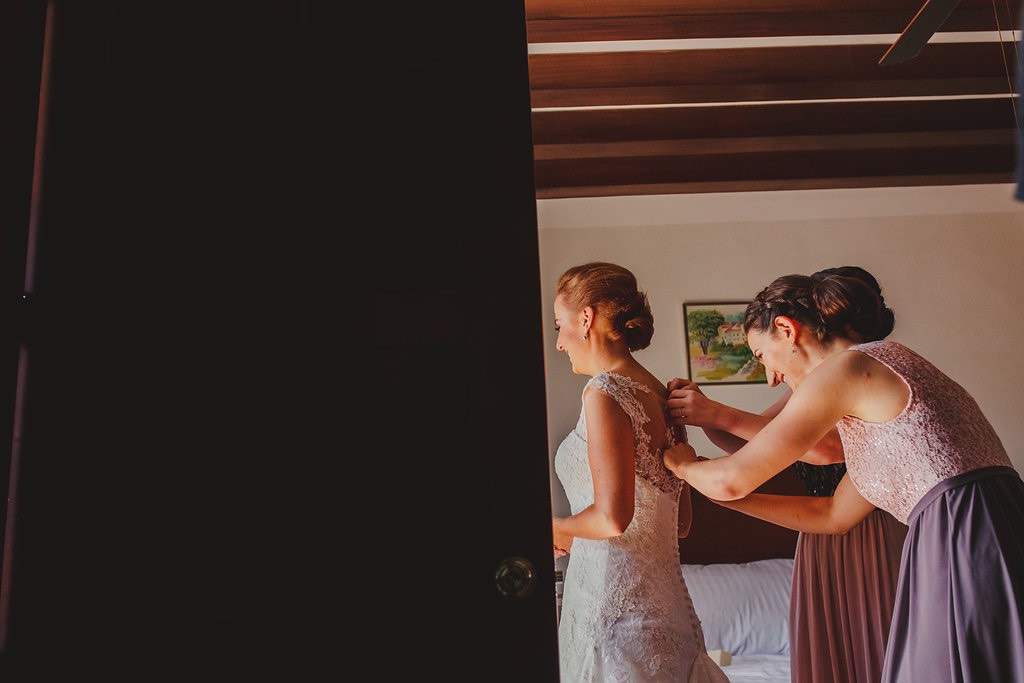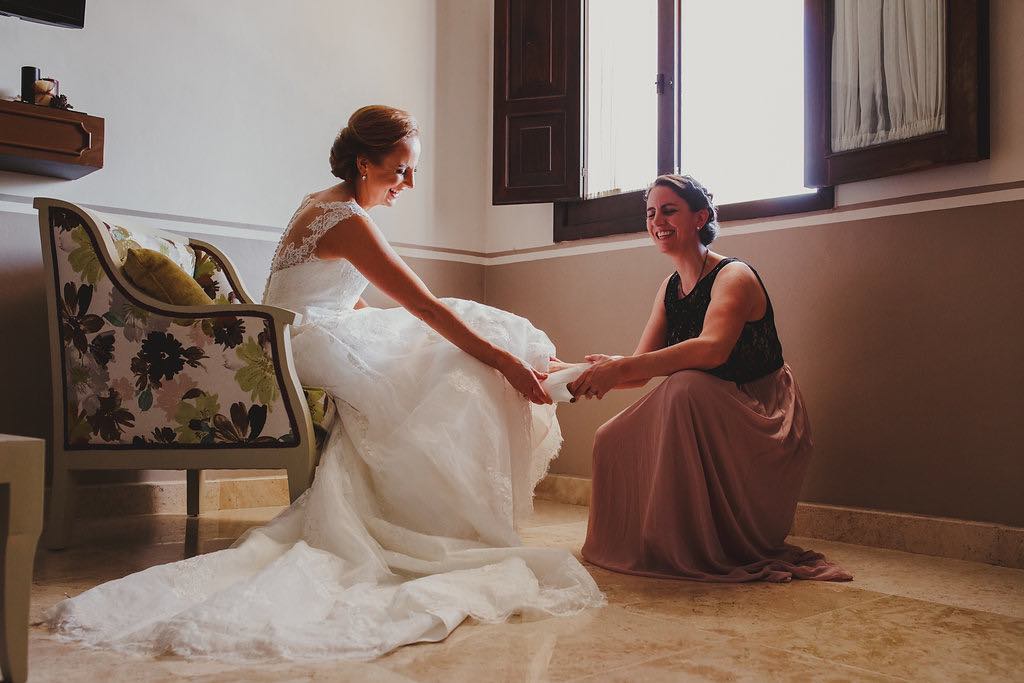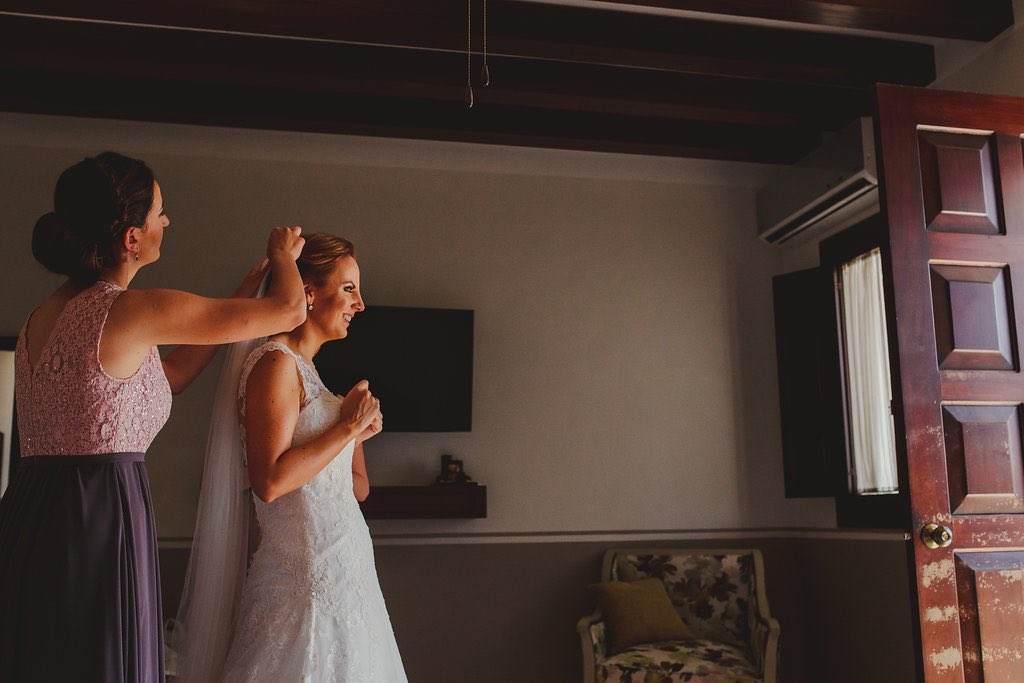 Orange Wedding: Religious Ceremony
The confessional at the Chichi Suarez Hacienda was the setting for the religious ceremony, a historical wedding venue officiated by Noah's uncle, who is a priest.The cheerful wedding themes colors of tones of the green, orange, and yellow decoration formed the path that the now-married couple walked.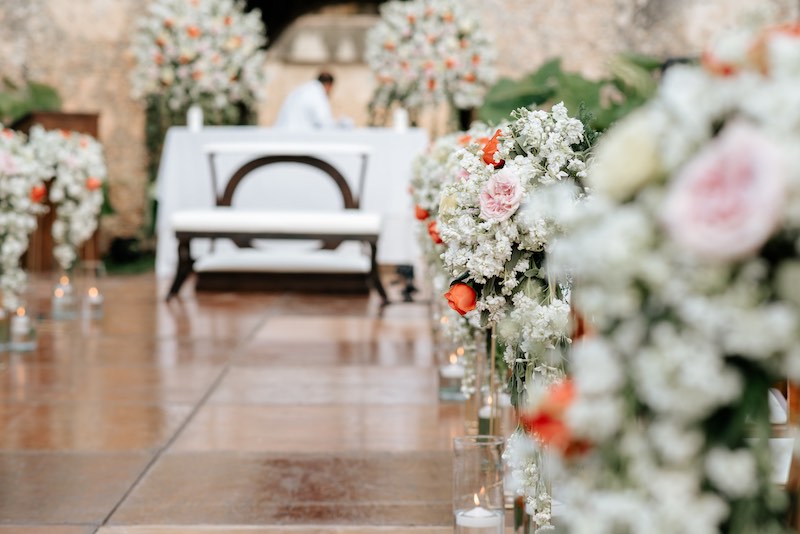 Rustic Orange Wedding
The wedding embraced rustic charm with wooden tables complementing cross-back cyan chairs. Elegant white plates featured golden details and were paired with silverware. Flowers combined neutral tones with bright orange accents, contrasting tables and dishes. Warm orange lighting added an inviting ambiance.
An evening wedding is having a dinner, and Lena and Noah's wedding took place in the Hacienda's powerhouse, was lit by the thousands of light bulbs that were placed in the huge trees of the place. This made the atmosphere feel warm and very romantic.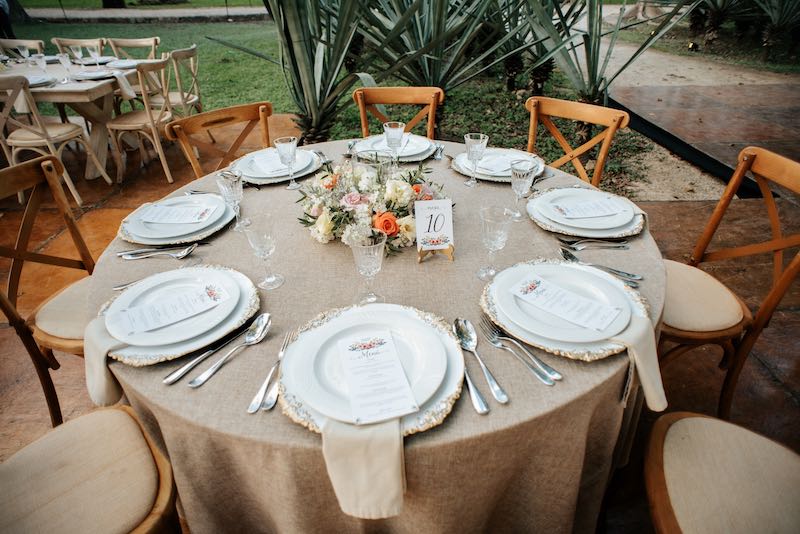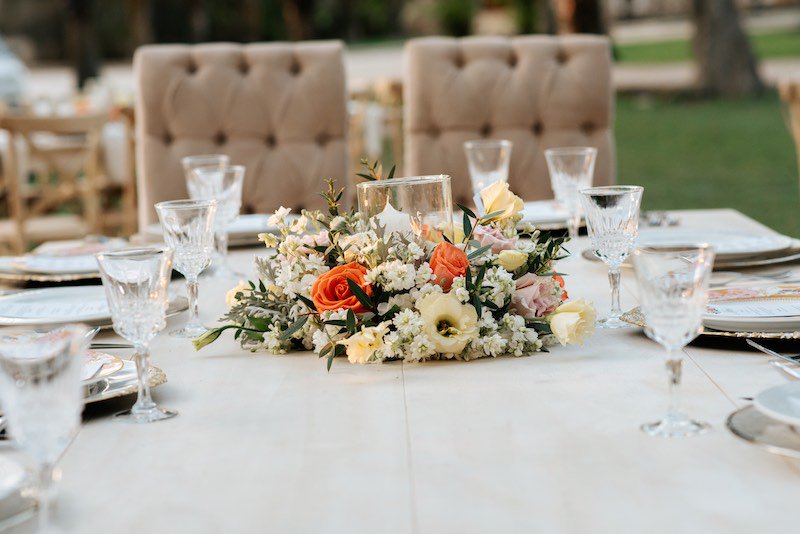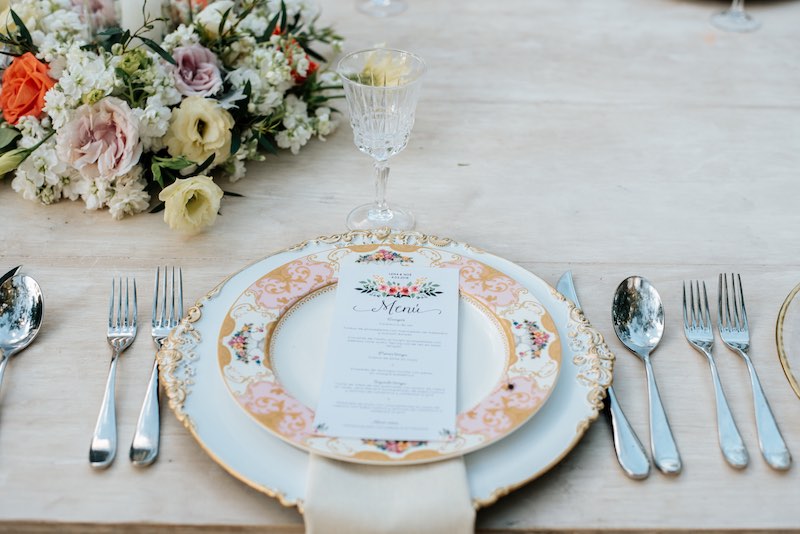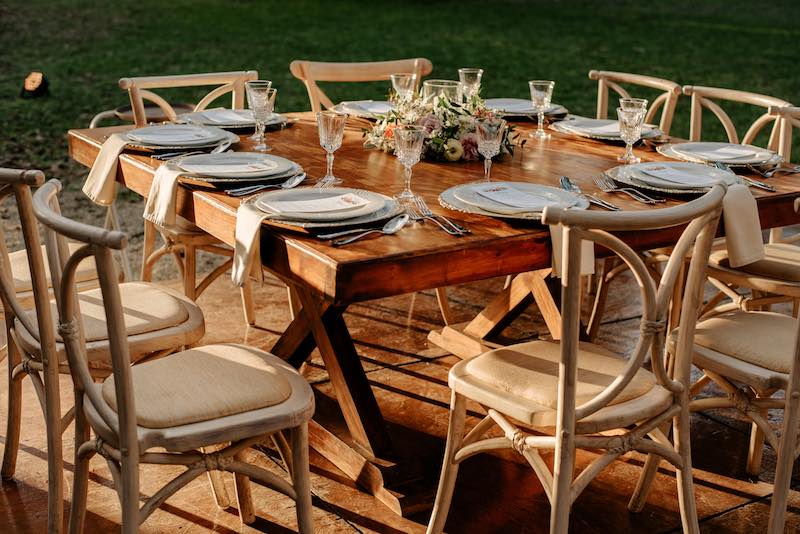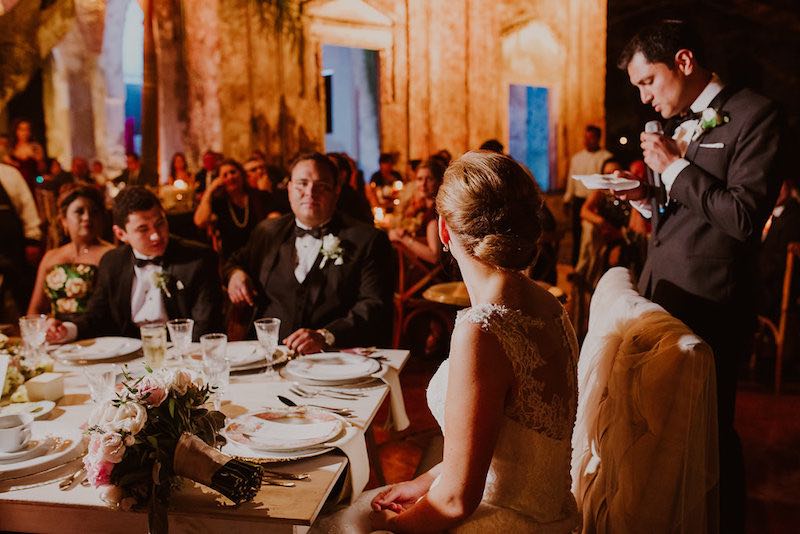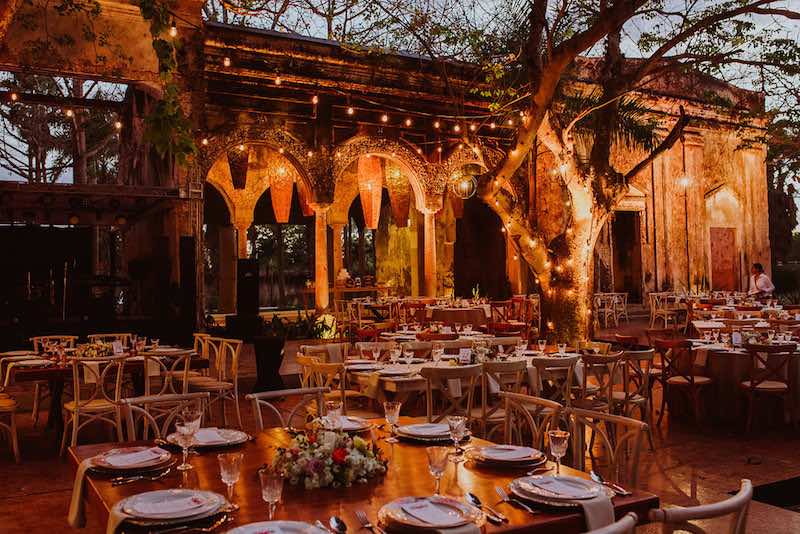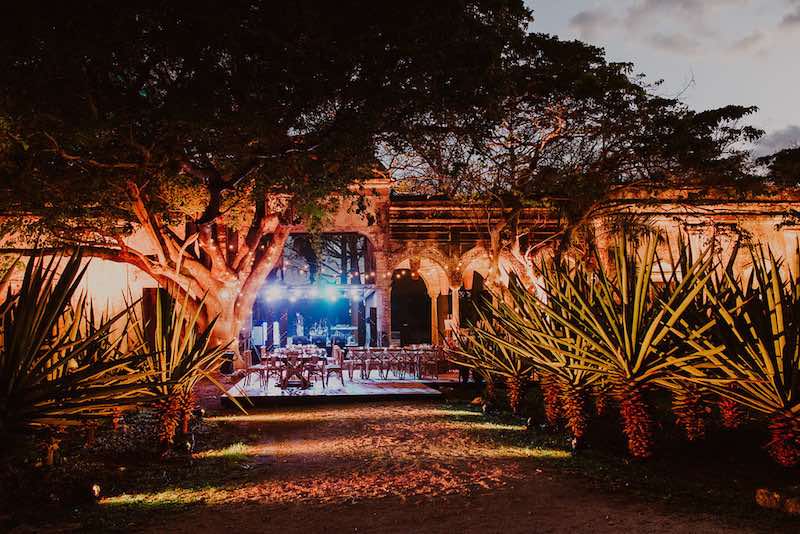 Orange Wedding Theme: Fun at the Party
A touching moment was Noé's words to Lena, in Spanish and German.
Then, there were the fireworks that were a surprise for the bride and groom; their friends planned this detail that surely Lena and Noé will never forget.
The party  in Hacienda Chichi Suarez was spectacular and the newlyweds danced their first wedding dance to their favorite song. It was a moment that everyone enjoyed.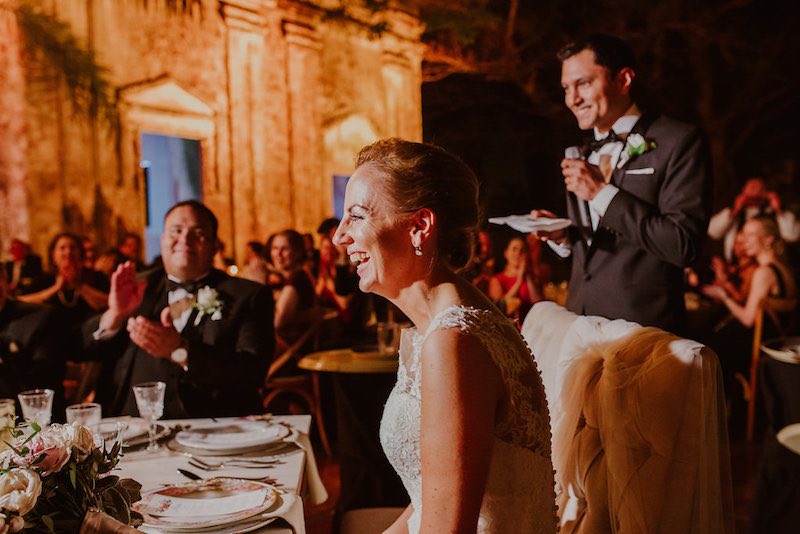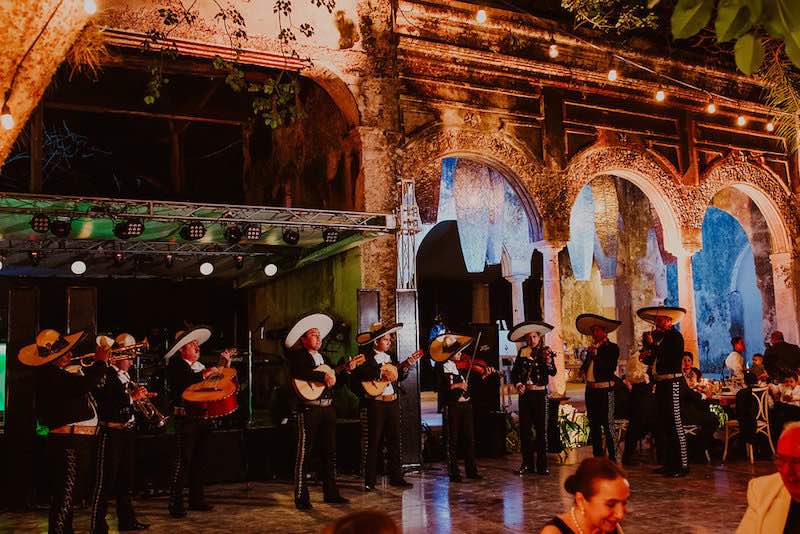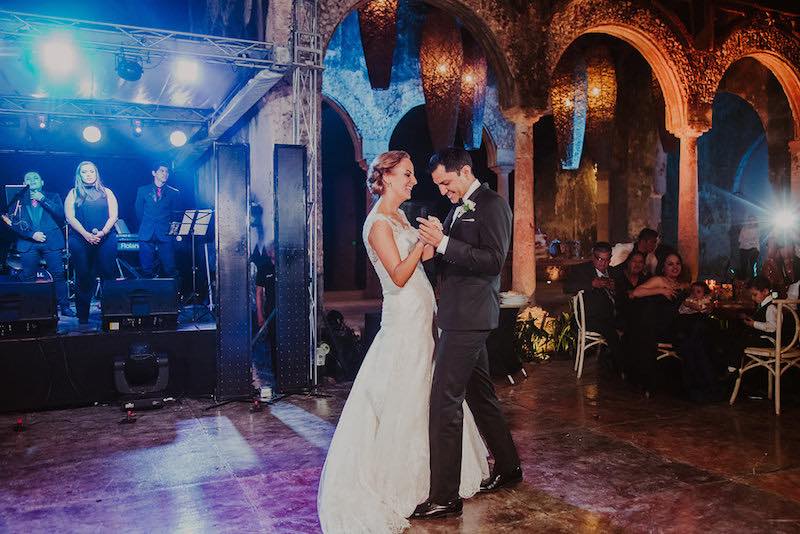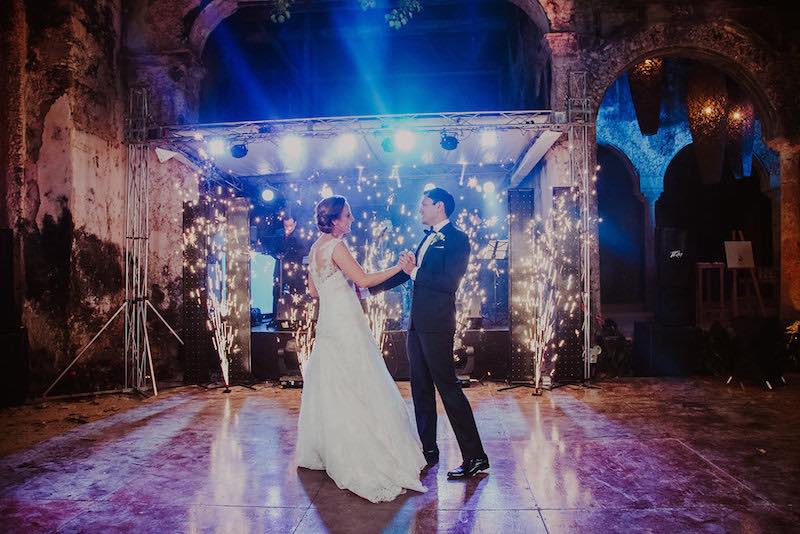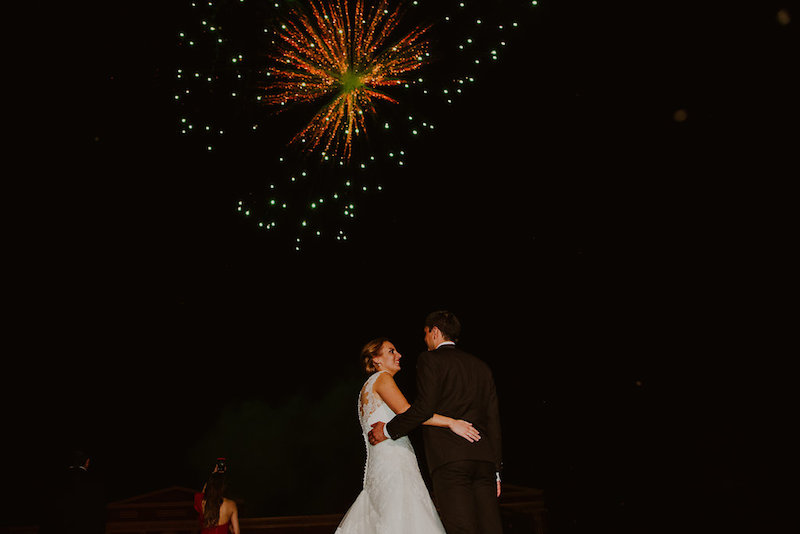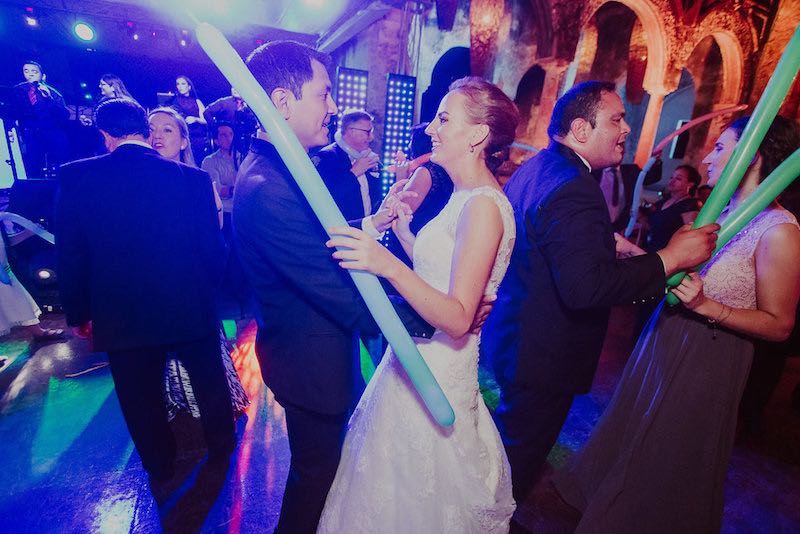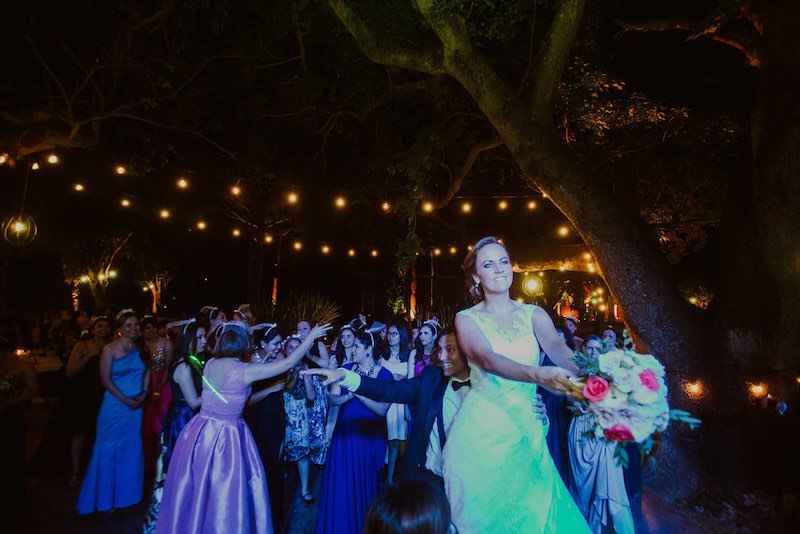 Do you want to know more about TIPS for your wedding in Yucatan? We are YUCATANLOVE, Wedding Planners in Mérida
,

ask us.

Photo credits:  @cuartoazulwedding  @carlosmanzano.fotografia