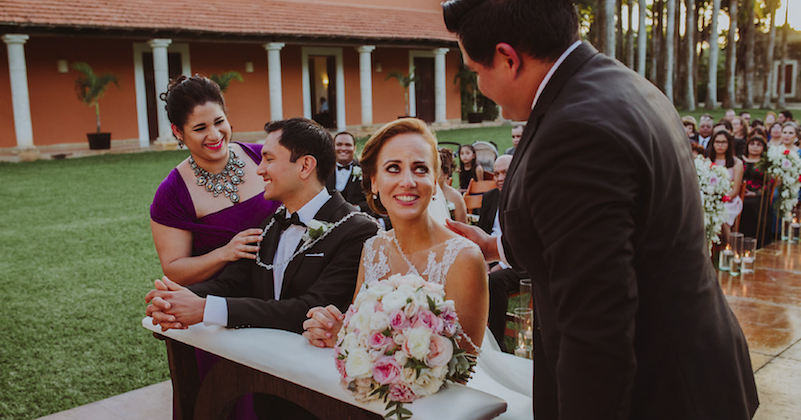 Wedding Ceremony at Hacienda Chichí Suárez 🎨 Lena & Noé
Love is the best pretext to cross seas and unite cultures. Lena and Noé might not have met since he is from Coahuila and she is from Germany, but destiny had reserved a life together for them.  They decided to get married in Mérida, at Hacienda Chichí Suárez, to enjoy the climate and the unparalleled areas of the southeast.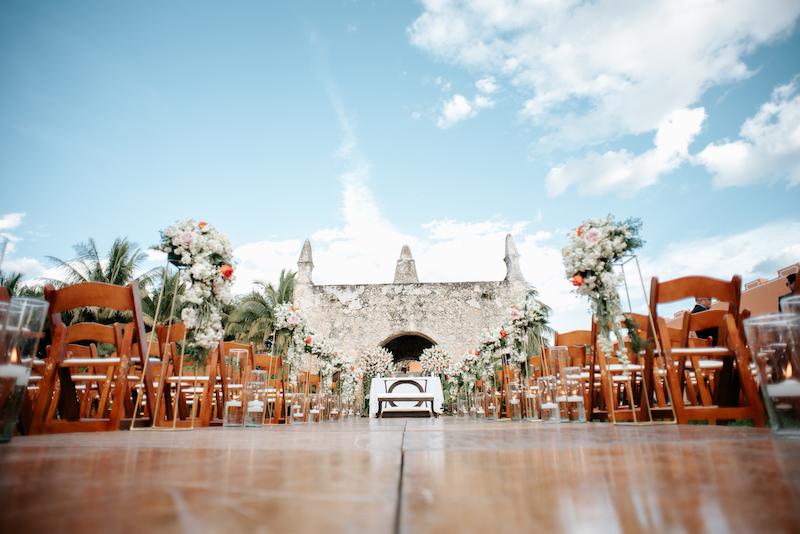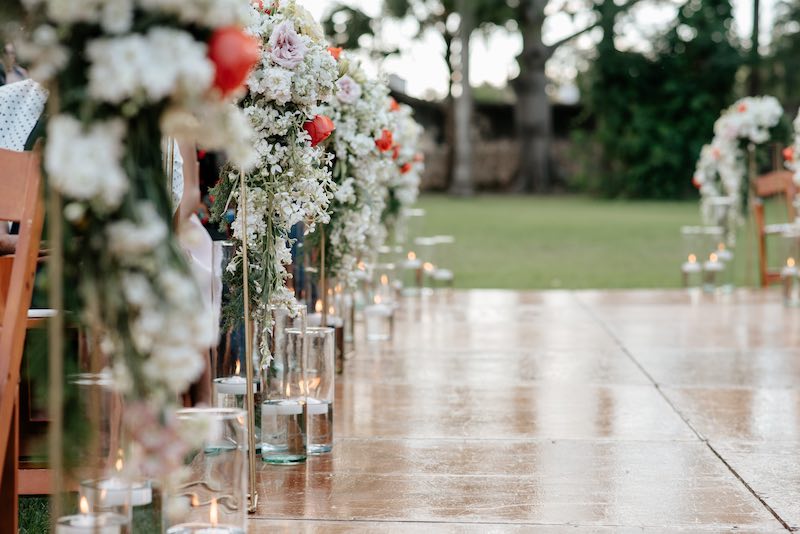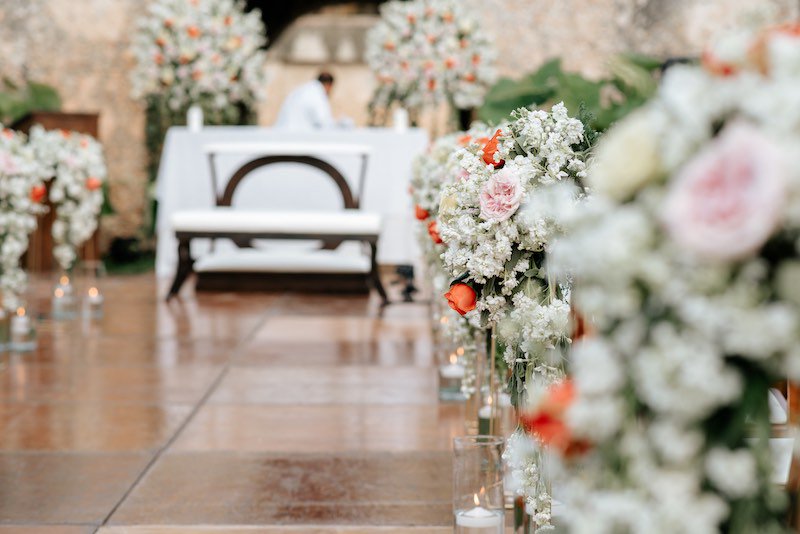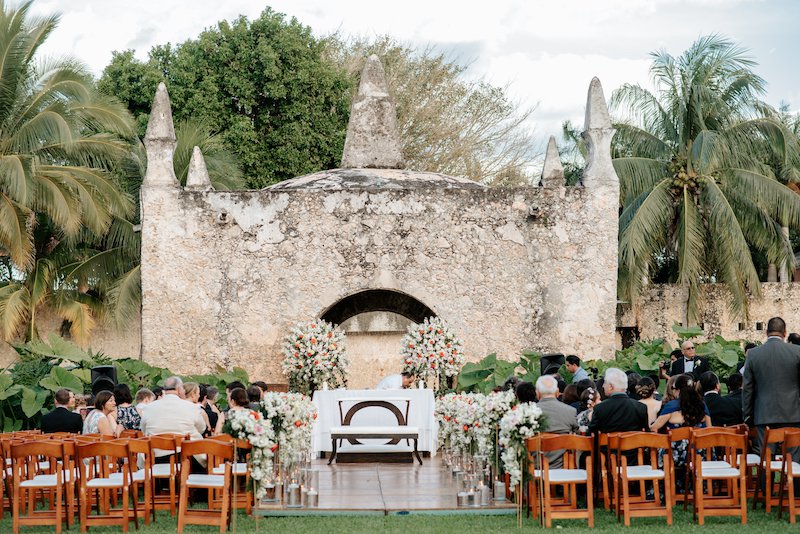 Religious Wedding Ceremony at Hacienda Chichí Suarez
The confessional at the Hacienda was the setting for the religious ceremony, officiated by Noe's uncle, who is a priest. The cheerful tones of the green, orange, and yellow decoration formed the path that the now-married couple walked.
The Hacienda looked spectacular. Noé was anxiously awaiting his future wife, and when in the distance he saw her enter on her father's arm, emotion overflowed him. She looked beautiful in her white lace dress and her long wedding veil.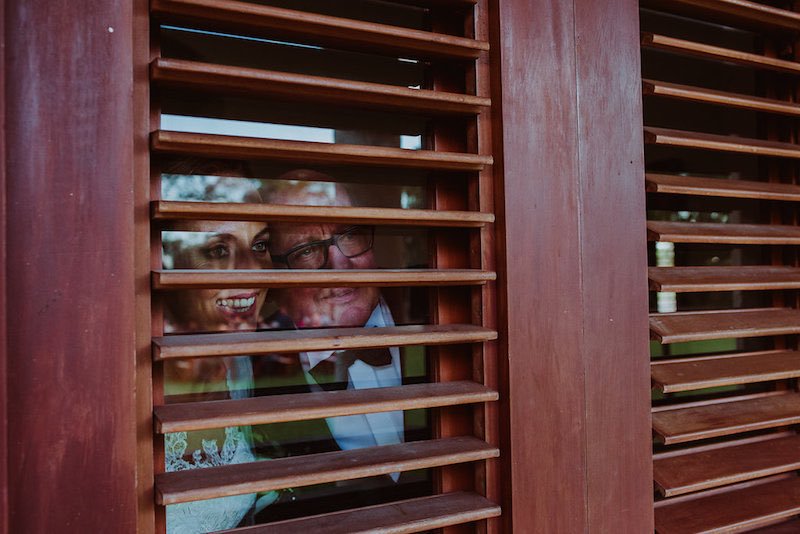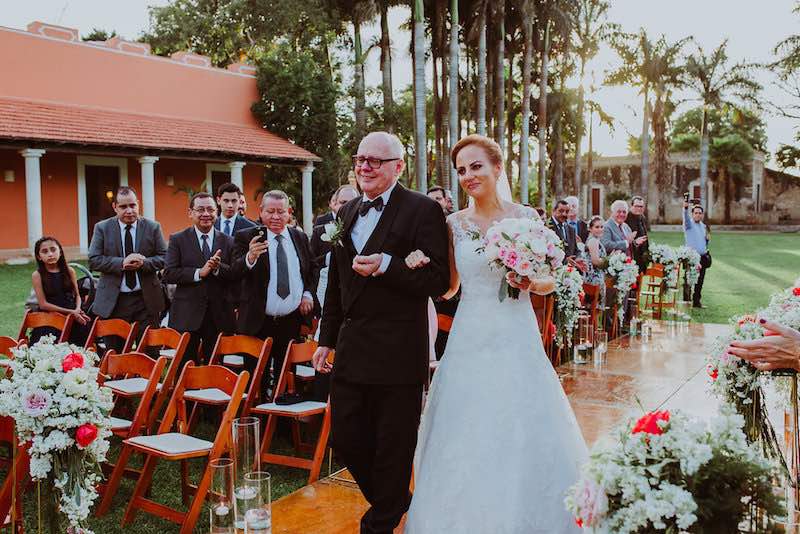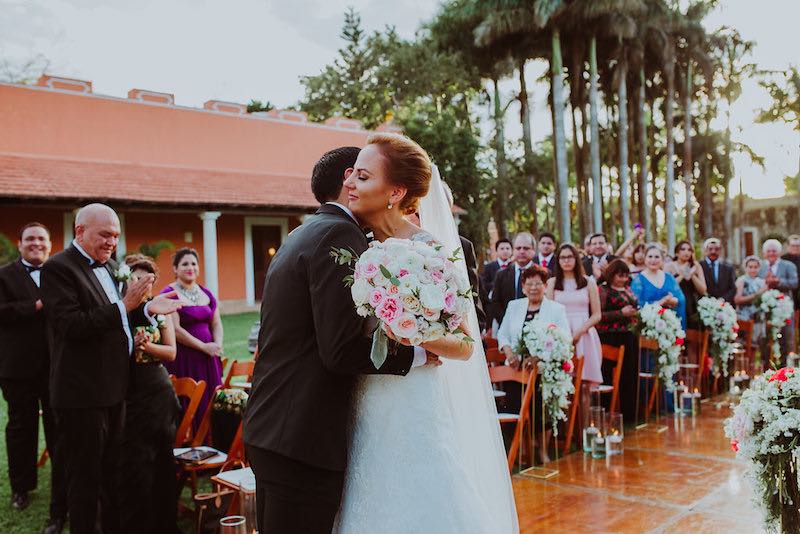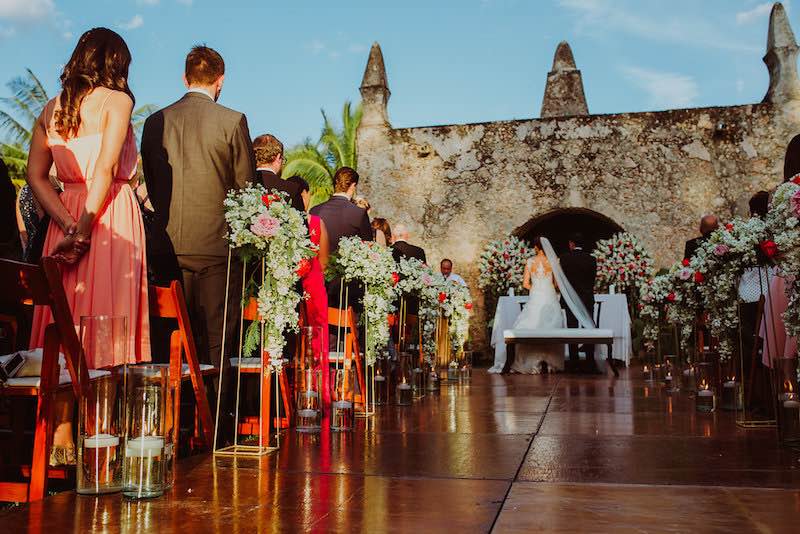 The religious ceremony was traditional. First, the priest gave a speech about love, happiness, and the courage it takes to get married. Then the godparents gave Lena & Noé the ribbon as a symbol of unity and prosperity.
The exchange of the wedding rings was a special moment because Lena & Noé promised to be together forever and to be respectful so that their love would never end.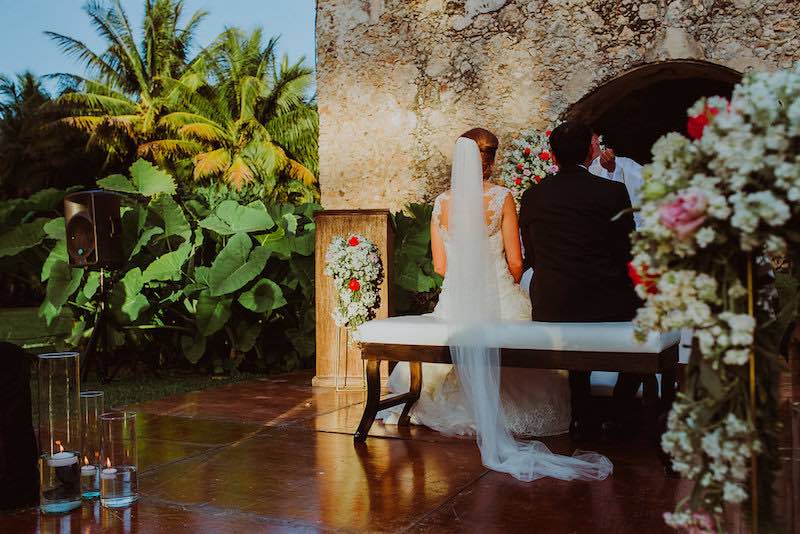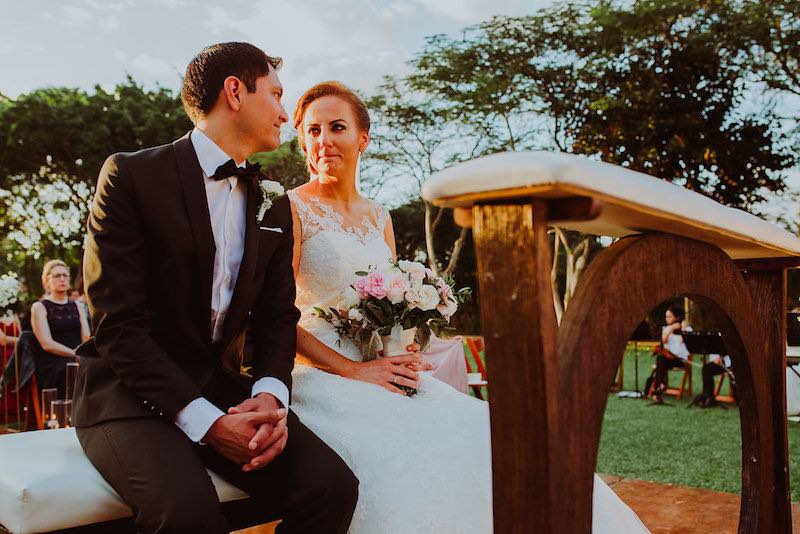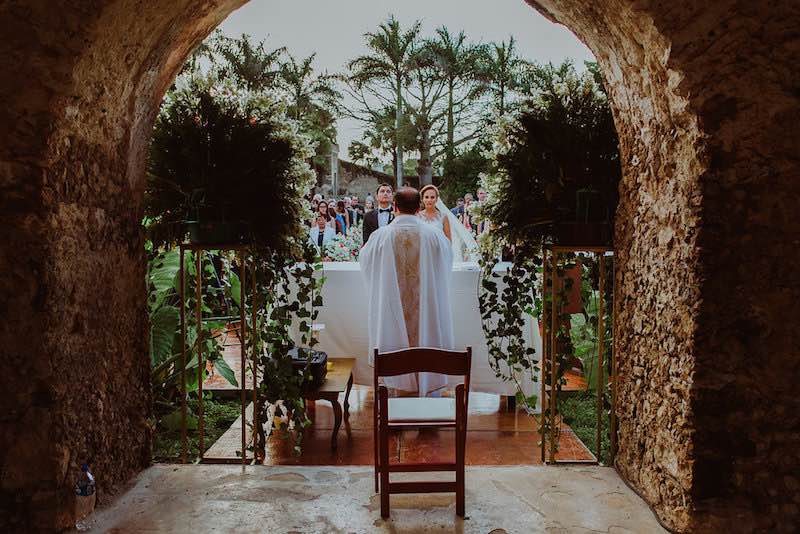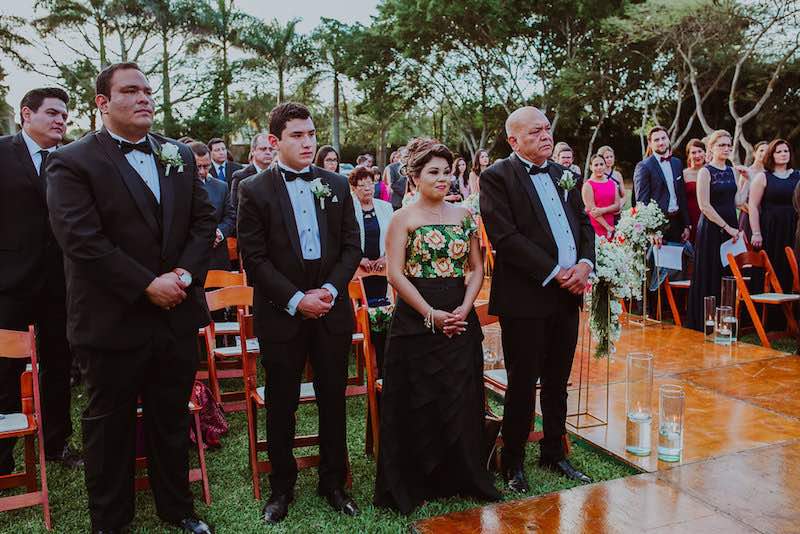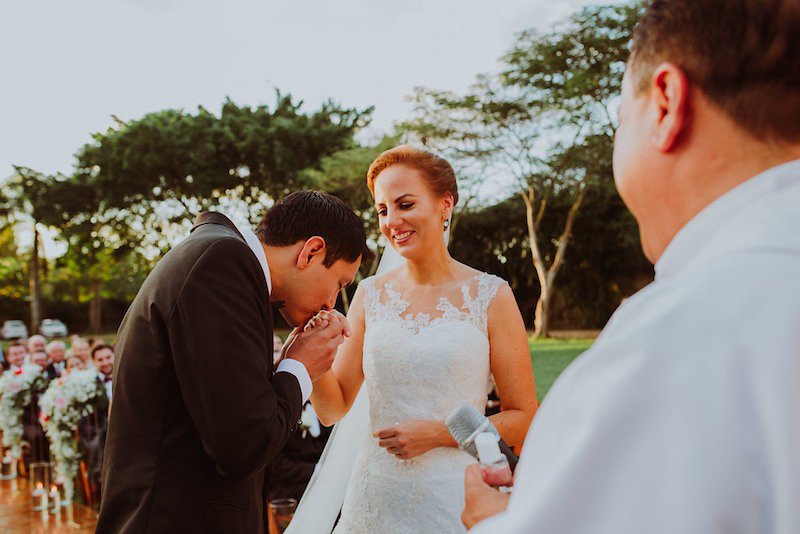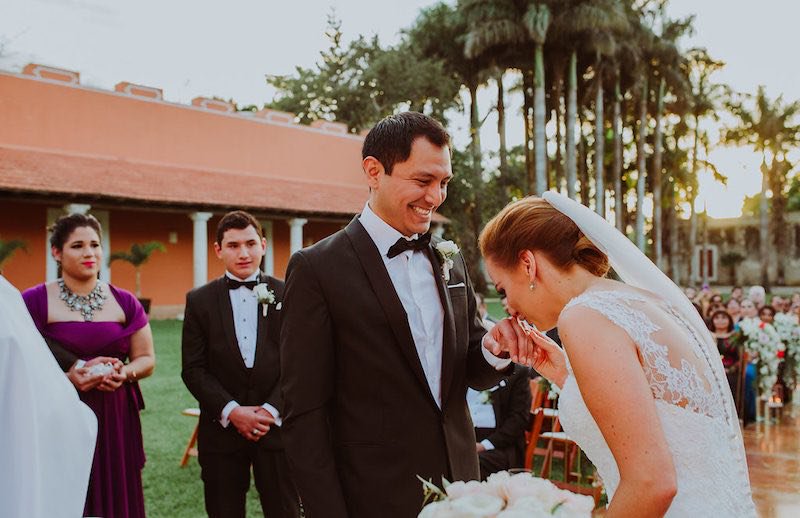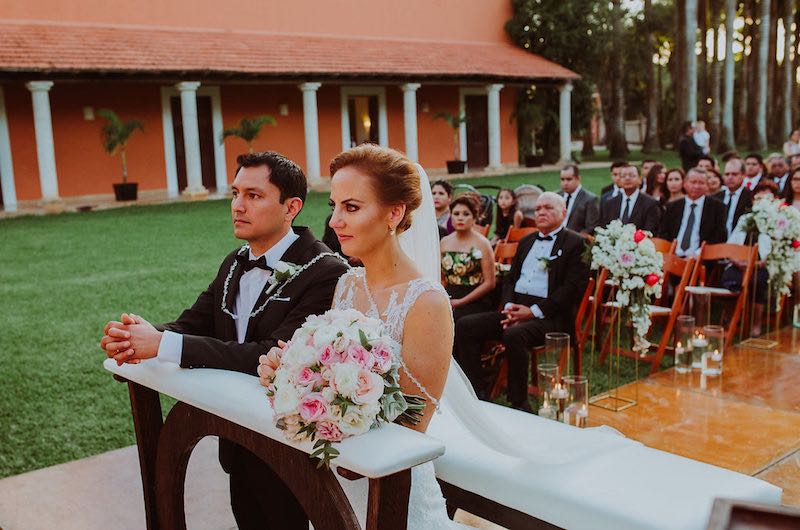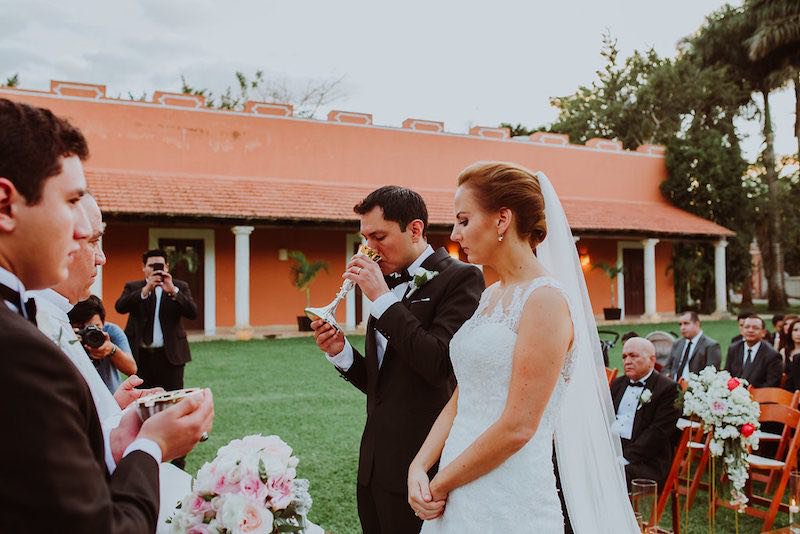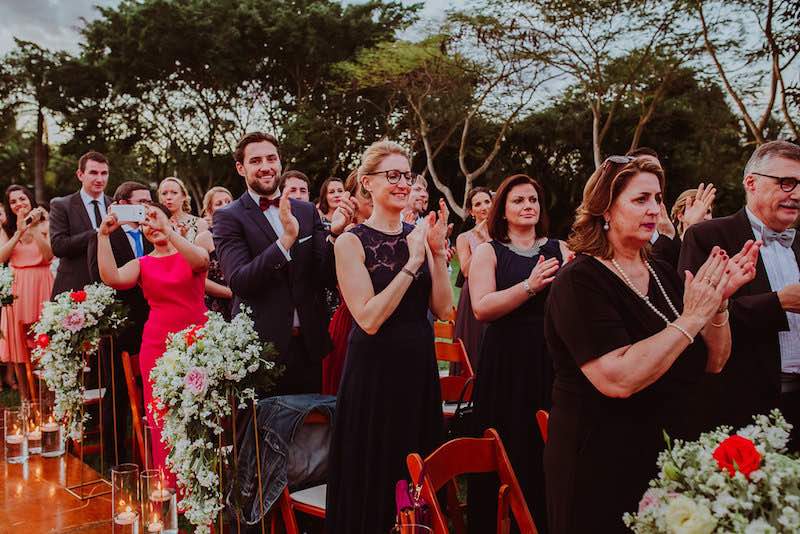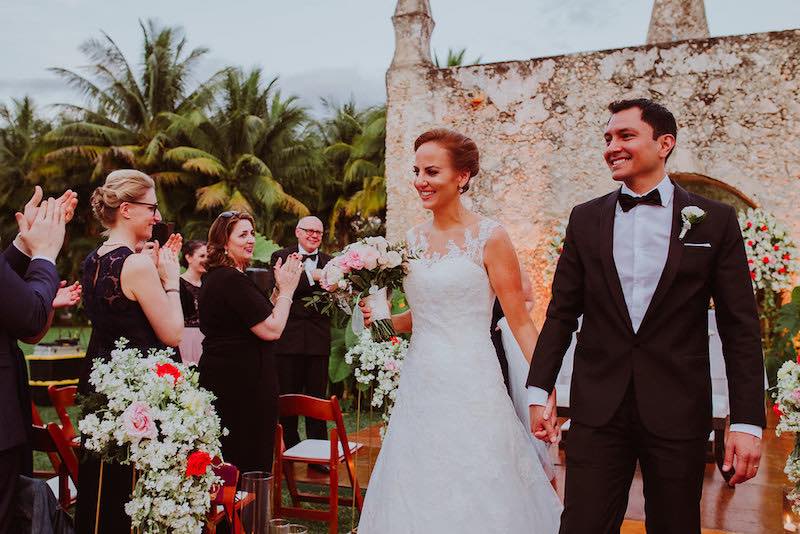 After the mass ended, the newlyweds, their families, and the rest of the guests moved to the place where the banquet would be held to celebrate this new marriage.