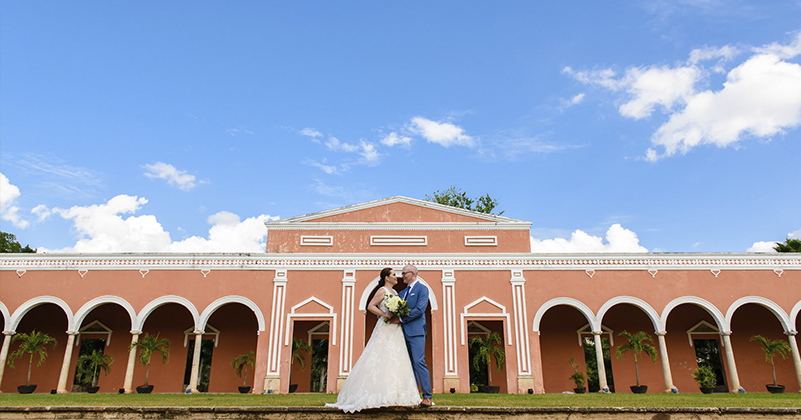 Getting Ready at Hacienda Chichi Suarez 💙 Karla & Carsten
Just as the distance was not an impediment for Karla, from Mexico and Carsten, from Germany, to meet on the road and fall in love, the distance was not an impediment for them to have the wedding of their dreams in Merida, Yucatan. 
The calmness before the party
We had the honor of accompanying them in the organization of their wedding and keeping the vision and style they were looking for, Hacienda Chichí Suarez was the perfect place for their wedding.
This hacienda is located about 25 minutes from Mérida. The main house of the hacienda has a large neoclassical pediment and a corridor of arches supported by columns maintains an "eclectic" style as it has influences of various architectural trends.
The couple decided to stay at a hotel in Merida, enjoying a few moments of tranquility while they each got ready in separate rooms. 
Karla delighted us with an updo to highlight the beautiful neckline and low back of her white lace dress with a princess style that outlined a slender figure.  While Carsten opted for an elegant navy blue suit with a classic white shirt and a blue tie to match the suit, later at the reception we would see him with a second look, wearing a white guayabera with blue trimmings.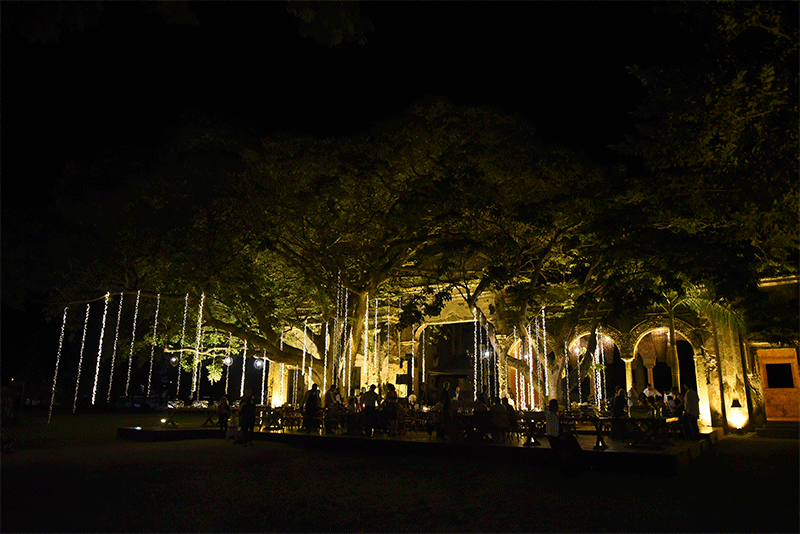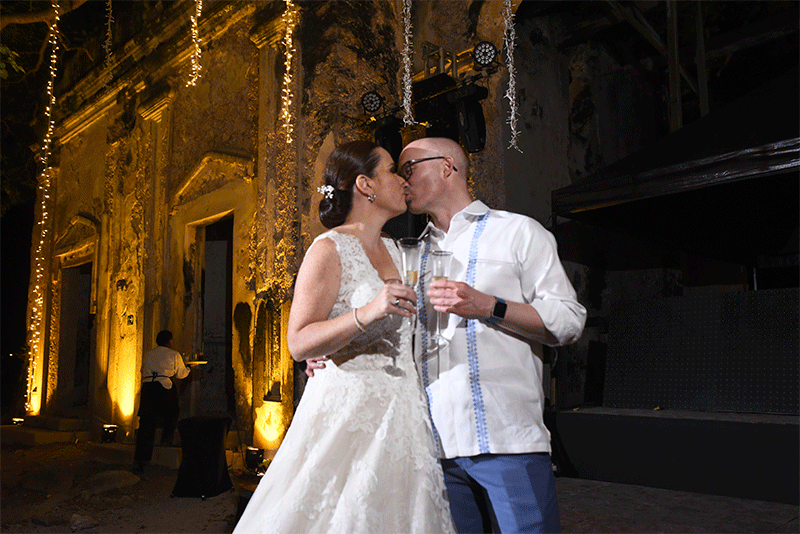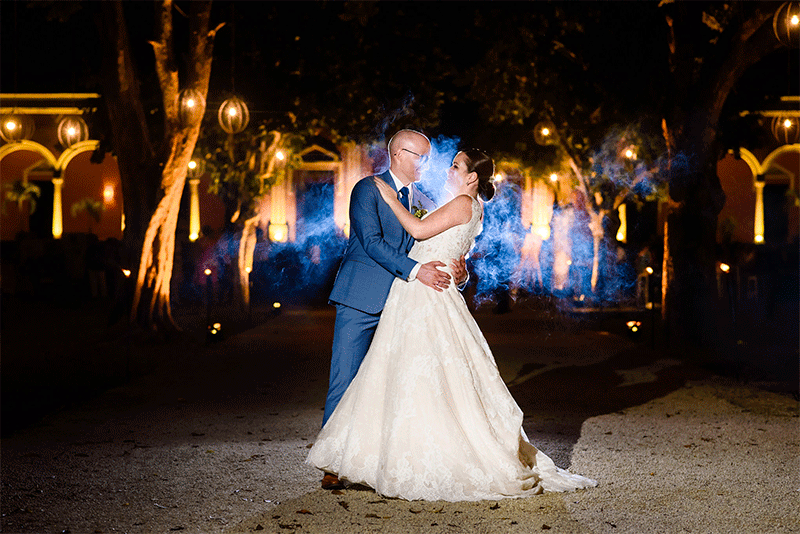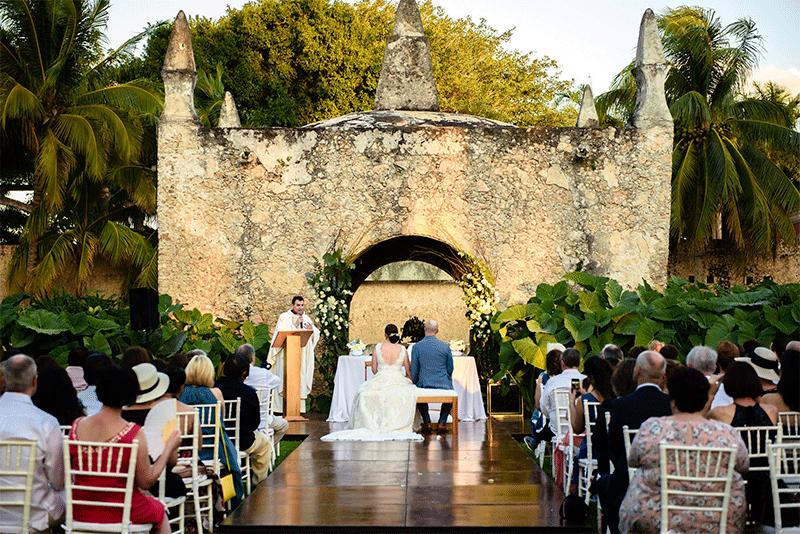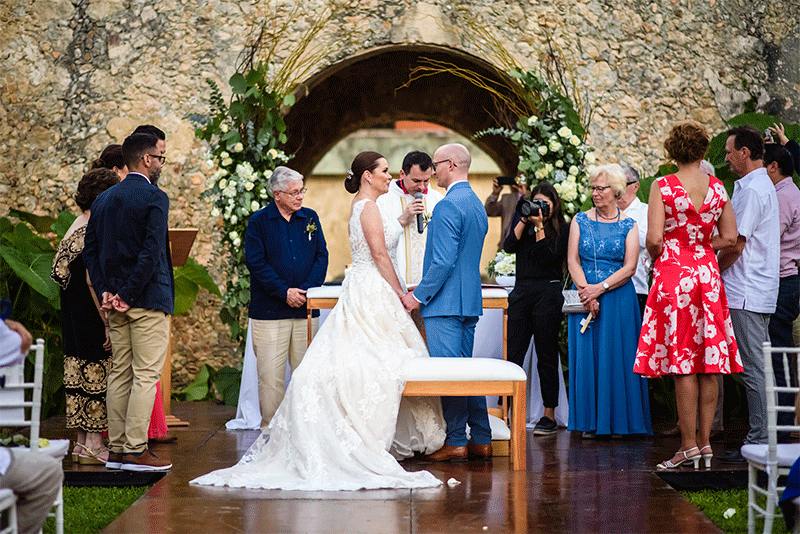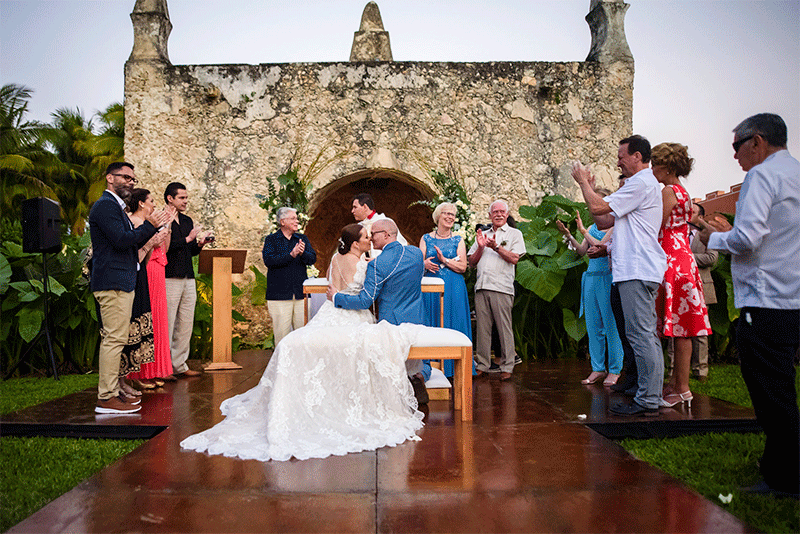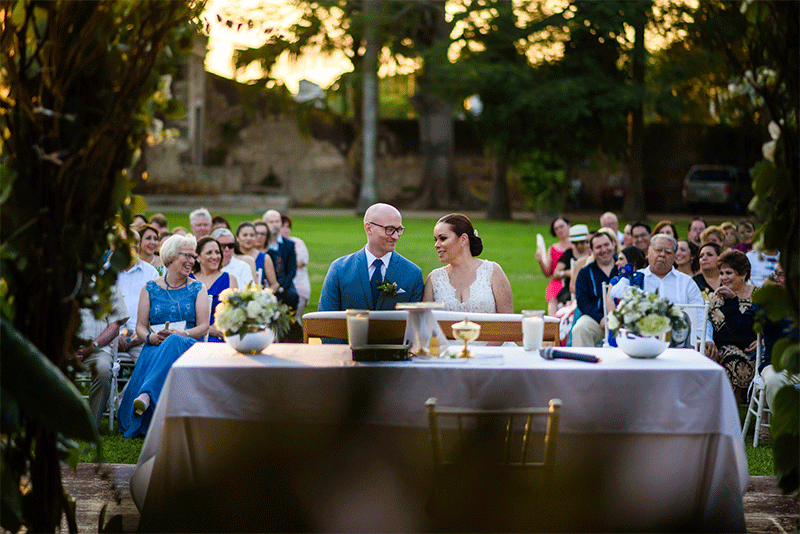 Looks full of complicity 
The couple went to the hacienda separately and once there, Carsten waited for Karla in one of the corridors of this hacienda full of beautiful corners and full of culture, Karla was not made to wait and appeared in her spectacular white dress leaving Carsten stunned and unable to hold back tears of happiness at the sight of his future wife. 
The couple enjoyed this intimate and special moment, which they immortalized with a photo session with their closest family members.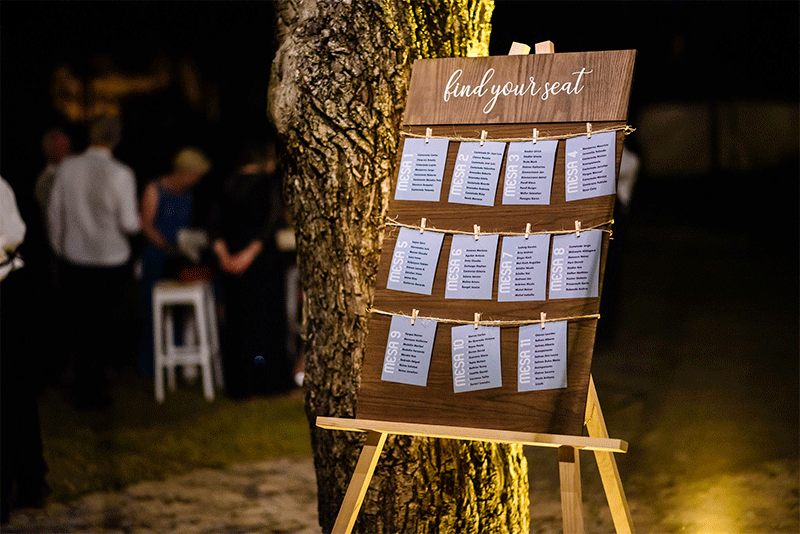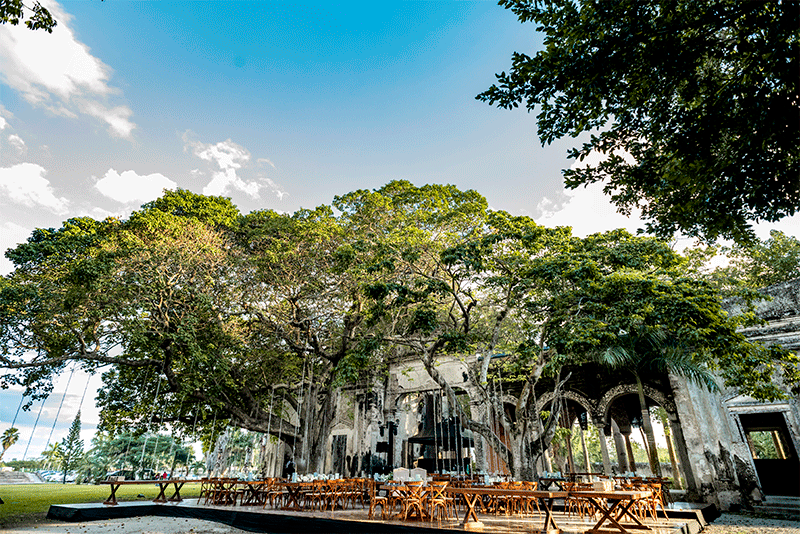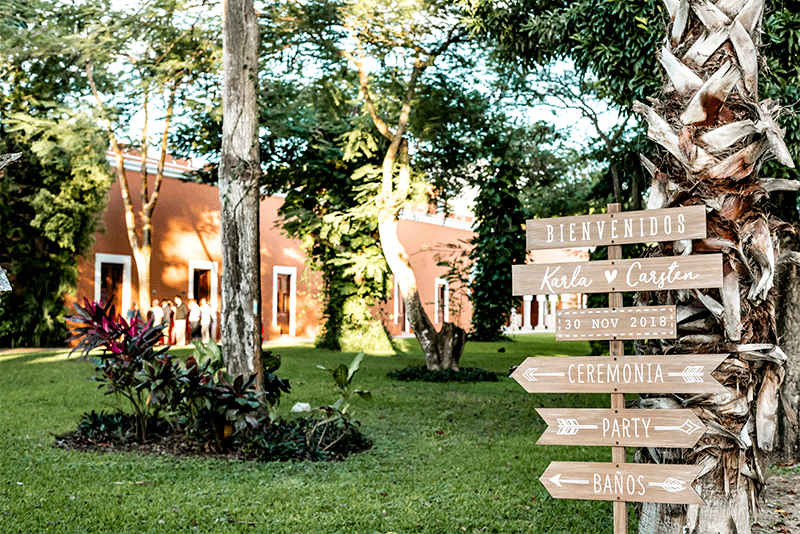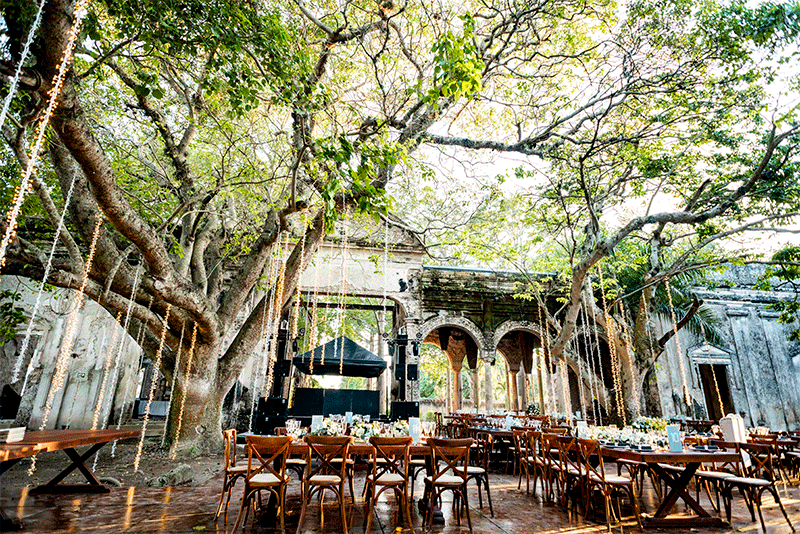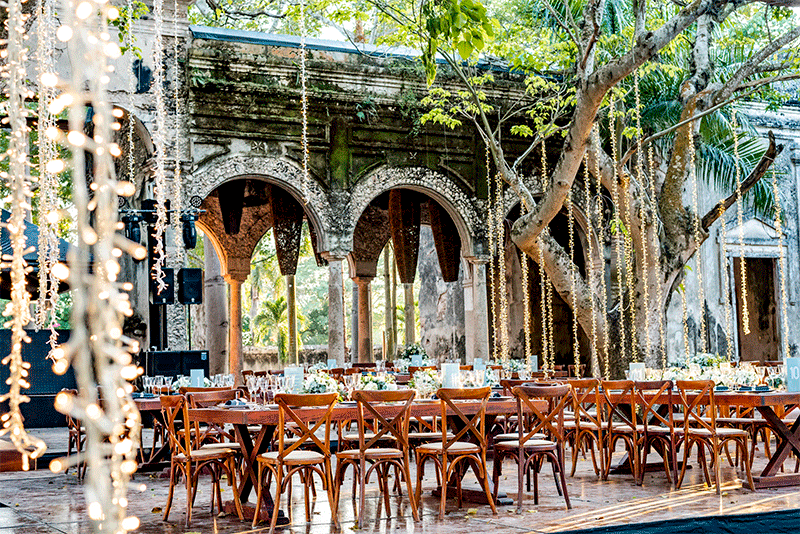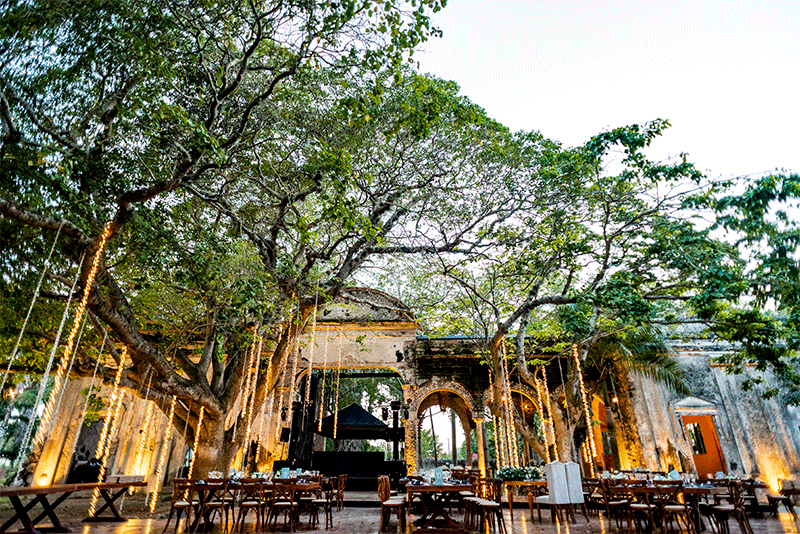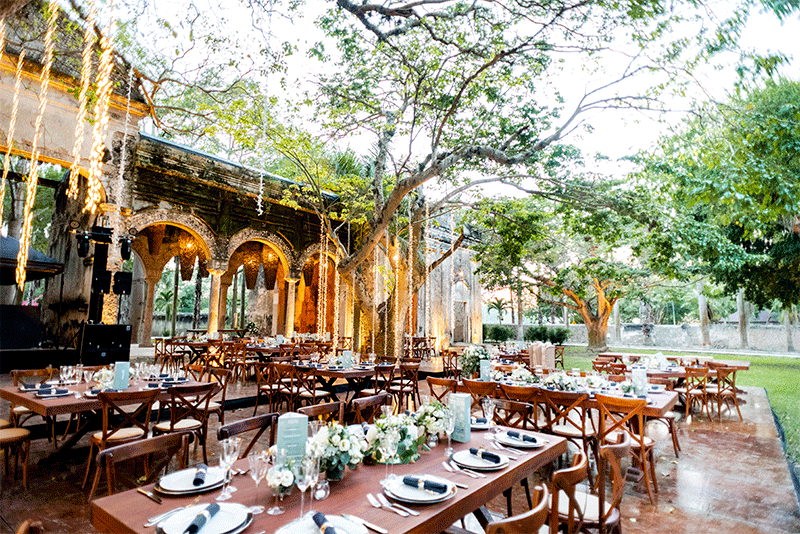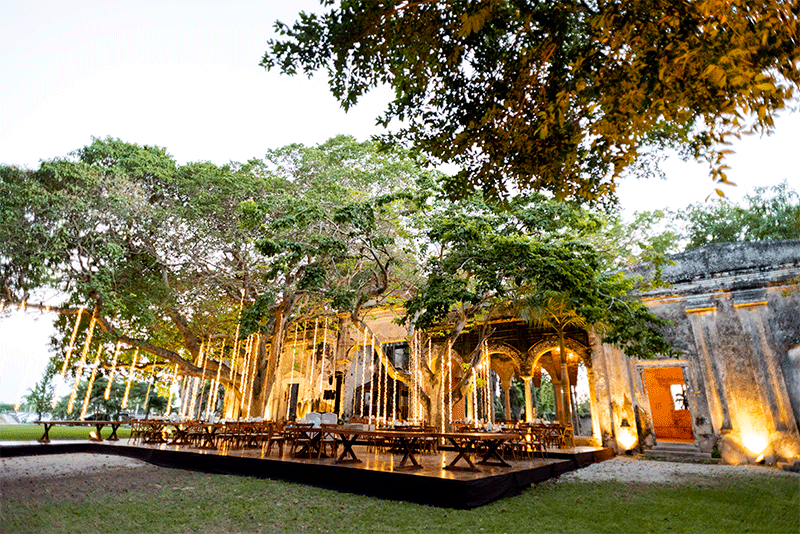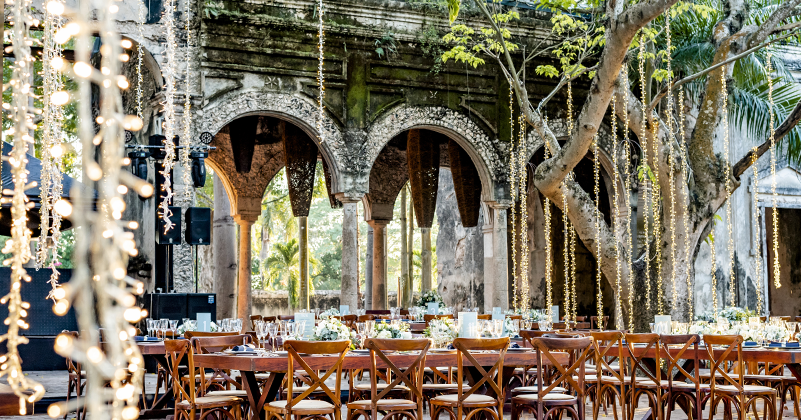 Do you want to know more about TIPS for your wedding in Yucatan?

We are YUCATANLOVE, Wedding Planners in Mérida

, ask us.
Photocredits: @pipegaberphotography